Interview: Jeremy Leslie, magCulture
magCulture Founder and Creative Director Jeremy Leslie is a steadfast believer in magazines being a uniquely relevant and dynamic media form, despite various challenges faced by the industry today. His business operates simultaneously as a studio, offering strategic and creative services, a journal, focussing on the future of editorial design, and a shop with a changing stock of several hundred titles. The Modern Magazine, magCulture's annual editorial design conference, returns for its fifth year this November, and is centred on championing editorial creativity and innovation. In the run up to the event, Something Curated met with Leslie at magCulture's Clerkenwell HQ to learn more about his career, favourite magazines, and upcoming projects.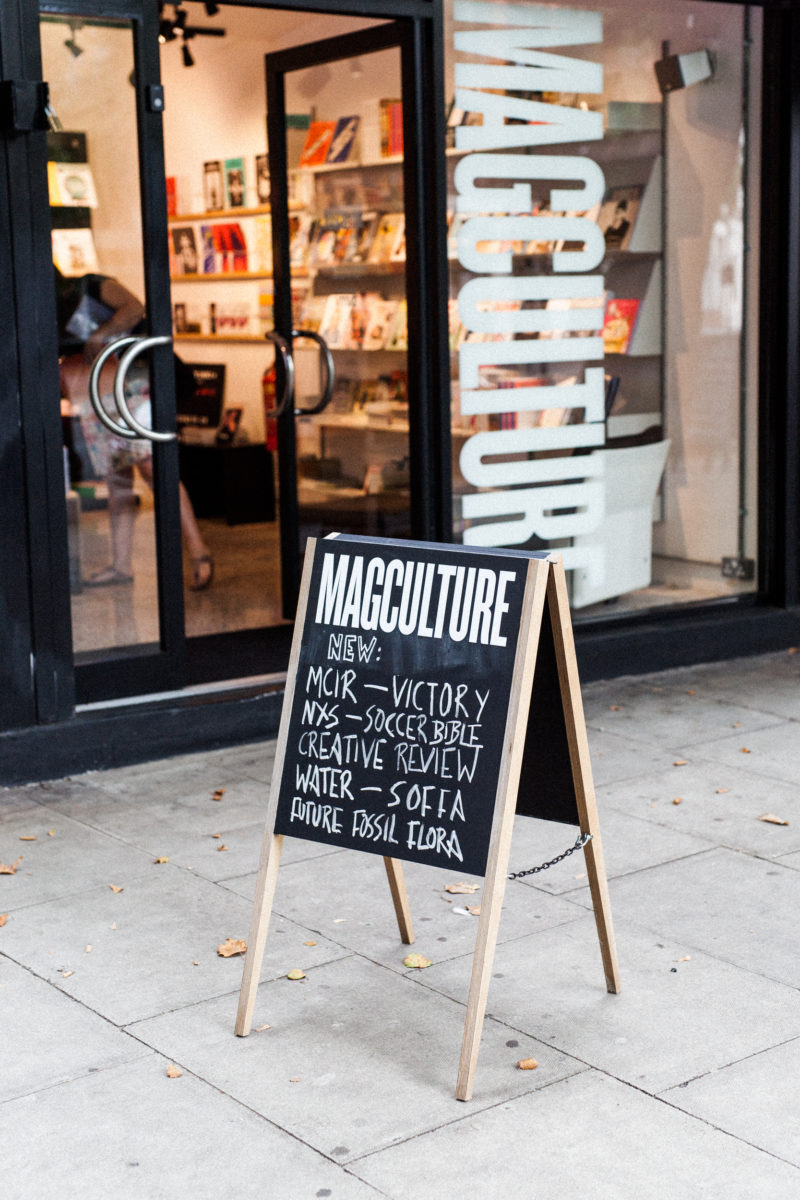 Something Curated: Can you tell us about magCulture and your role as Founder–Creative Director?
Jeremy Leslie: I trained in graphic design and have worked in magazine design for my entire career. In 2000, I started writing about magazines and published a couple of books on them, and how despite all the problems the industry has, they still have a huge relevance, and that became a parallel part of my career. So doing the design, commenting, writing, speaking and lecturing about magazines, has developed over the last 16 years.
magCulture itself came about because of my second book, of the same name, which wrapped up the idea that various independent magazines and newspaper projects were confounding the notion that print was dead. 15 years ago, the internet was just moving into broadband and I was interested in experimenting with WordPress, so I launched a little blog using the free software. It hit the zeitgeist in terms of the publishing industry providing full broadband access to their staff. It was serendipitous timing, and I've just kept it going since.
In 2009, I left the job I was doing to focus on being the creative director for my own design studio. From there, it's grown to hold more events, we began to post more and more reviews and reports on magazines online. We were getting emails saying, "Well, this is great but I am living in the middle of nowhere and I can't buy this magazine." So we started to sell things online, having pop-up shops and it grew. Then around three years ago, I realised that London really needed a proper dedicated magazine shop. We found the right space and we opened in December 2015.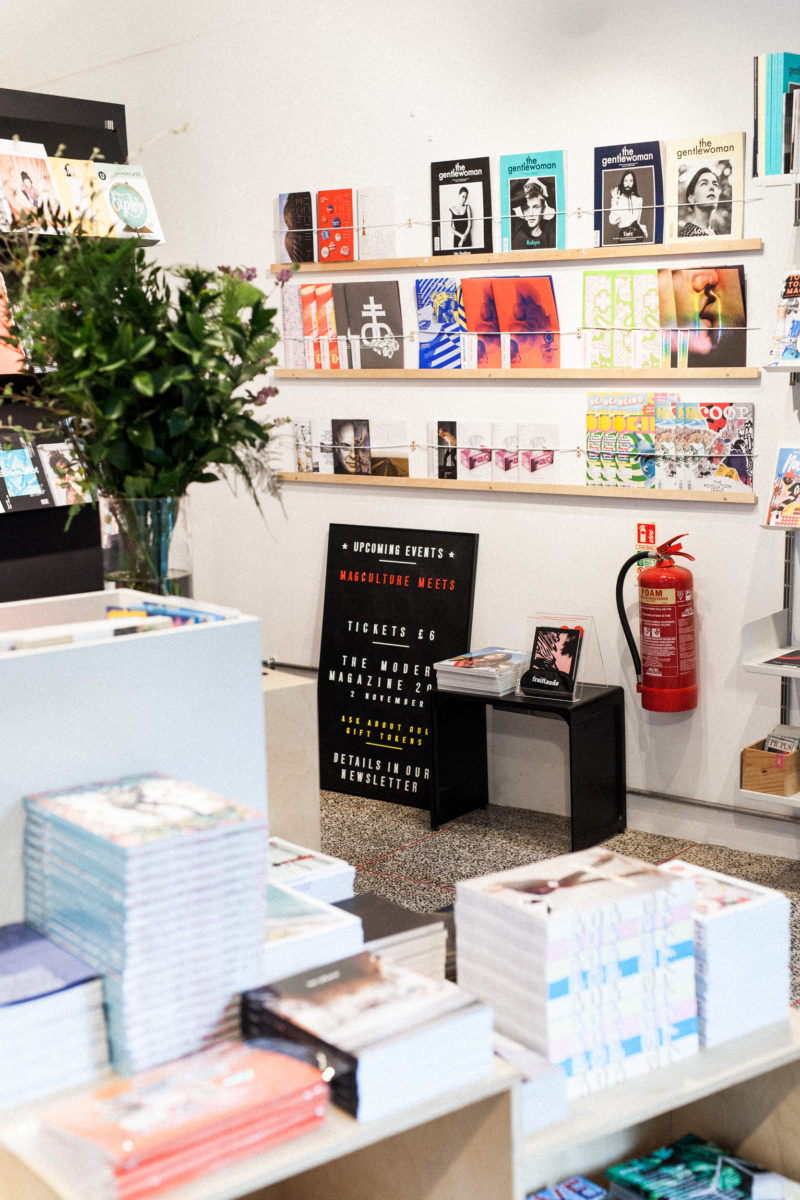 SC: magCulture operates concurrently as a studio, a journal and a shop – could you expand on how these three strands work together? Is this something you had envisioned originally or did the elements grow organically?
JL: It was organic but there was always this idea there. It was done because I was trying things out. And same for the events; same with The Modern Magazine. Things grow and opportunities arise and so you follow them.
SC: What do you find exciting about the magazine as a format to present ideas?
JL: In terms of my experience in graphics, part of the appeal was certainly because it's instant. I was working at a weekly magazine and then a monthly. With other forms of graphics and design, you can work for six months on a project and it still never actually sees the light of day. But in magazines, you are laying out material and if you're in a weekly you could be making something on a Friday and it's in the shops on Tuesday. There's no or little time to finesse it but it's thrilling to have that speed, even though that speed feels like nothing compared to doing something on a website now.
More importantly, the appeal is working with content magazines that have a very particular place. They are sort of halfway between a book and a newspaper. A newspaper has to be complete and formatted and a book goes a lot further into finessing and finalising and it will be delayed if it's not quite ready. A magazine has a spontaneity and a need to get it done that I think picks up really interesting quirks and almost near mistakes; it can't help but be influenced by the things around you. So, they become special and the best ones become unique examples of their time.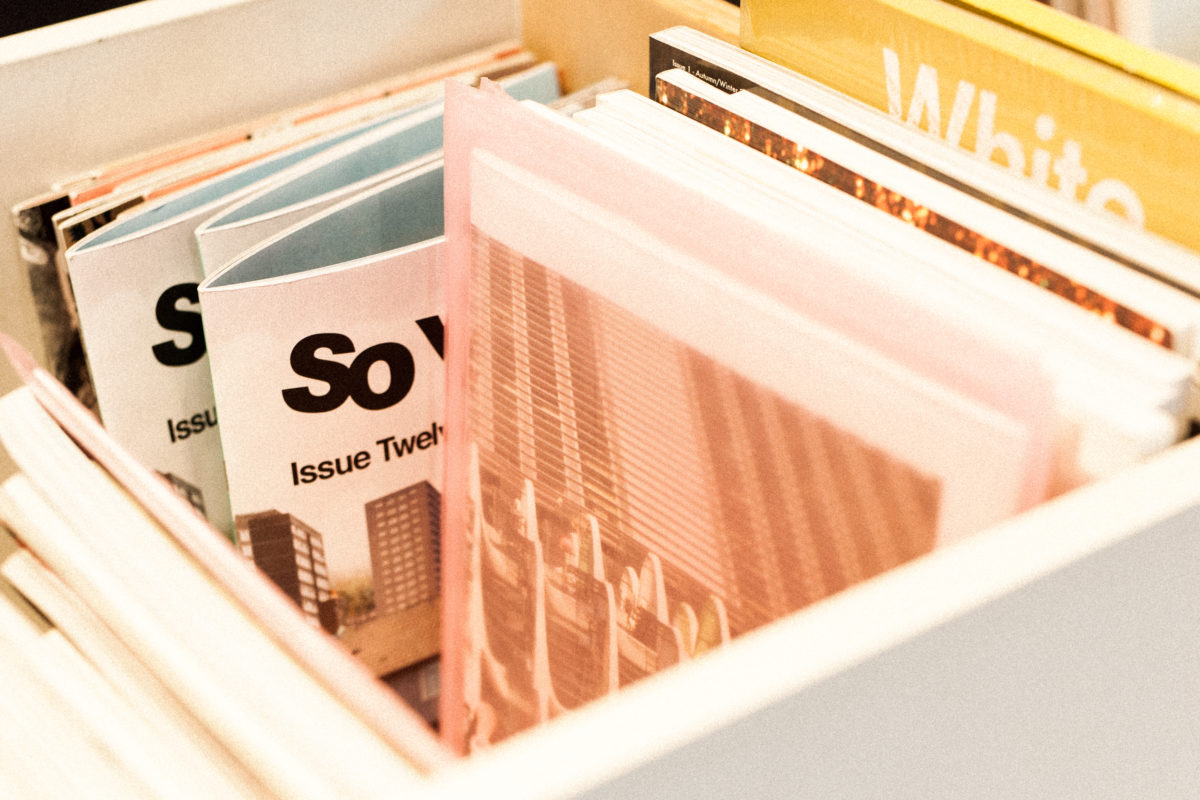 SC: How do you select the stock that makes it into magCulture?
JL: Obviously, it's a highly selective and personal choice of magazines. Because we've been doing the website for 10 years before we started the shop, I already had a very particular point of view. We can't and don't necessarily post about everything in the shop on the website but I have to be able to hold up a magazine and have something about it that I'm proud of, that I can tell someone, "This is why it's here." There is absolute editorial purity to what we're doing in the sense that it's very controlled and deliberate.
SC: What are some of your current favourite publications and why?
JL: There's always favourites, they come and go. Right now, I'm quite excited about this magazine called Migrant Journal. They're working on their third issue and they're seeking to change the language around migration, which needs a lot of work in this country and plenty of other places. The New Yorker is a firm favourite and their front cover this week is a great take down of Trump.
SC: The MagCulture store encourages browsing and a savouring of the selection process – could you tell us about what inspired the design of the retail space?
JL: The store was built in 1958 as part of the estate, and what I liked about it initially is that it wasn't a Victorian retail space, which is what so much of London's high streets are, where they're long and thin and all the storage space is in the basement, which is dark and dank and useless to me. I needed half the space for the shop and half for the office. I conceived the big shelf here as something on wheels that moved and it took me quite some time to find the right person to build that. Working with Vitsoe furniture and South London Makers we managed to construct everything here.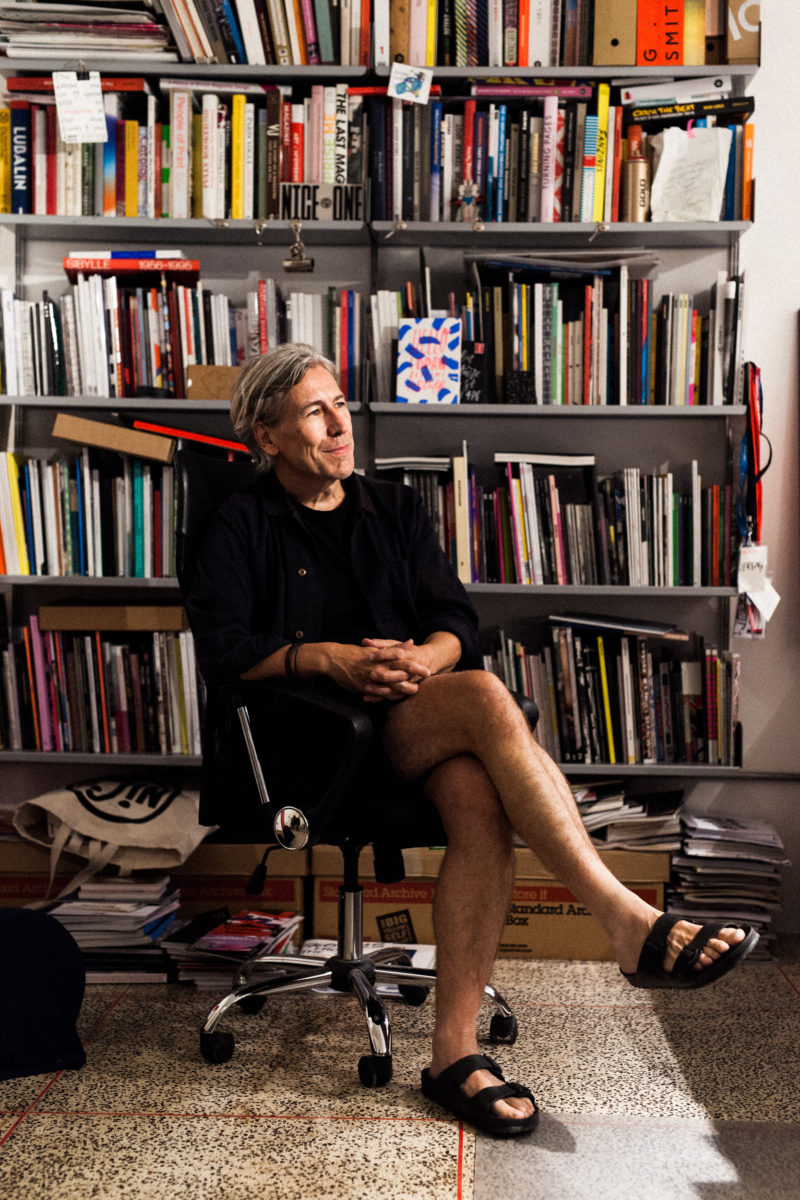 Magazine retail, generally, has let down magazines. I think many aspects of the business have let the creative side down; the way many magazines are displayed in so many shops is really disappointing. The work that goes into these magazines justifies a more gallery-like presentation and that's what I wanted it to be. Everything is shown full face – there are a few magazines that are overlapped but largely, everything has got full presentation. It is gallery-like with its lighting and its spaciousness but at the same time I hope it's warm and welcoming and I hope it encourages you in to look at them.
SC: There's been no shortage of discussion on how digital media has posed a threat to print, but do you think the internet has allowed print to thrive and if so, how?
JL: There are multiple layers to that. There are so many kinds of magazines, some have suffered really badly like weekly magazines and trade magazines that rely on recruitment and advertising that quite literally lost their funding because everything goes online. That's a sorry tale but actually online advertising recruitment works better. It's a shame but life moves on. At the same time, I think there's a huge reaction against the internet in terms of wanting to be more flamboyant, using finer print finishes, using better paper and improving it. Just as people take advantage of new technologies online, smaller magazines are taking advantage of all the print technology that perhaps have been forgotten in the commoditisation that happened in the 80s or 90s. Also, essentially, the internet is the best tool possible to sell magazines. Social media is vital to what we do, as is our website.
Everyone understands what different channels do and there is a different value to them. There are many great things about the digital sphere but often creative people want something that's a bit more certain and set. The magazines obviously lack spontaneity and the speed of production and ease but they also demand a certain decision-making process which you can get away with without having online.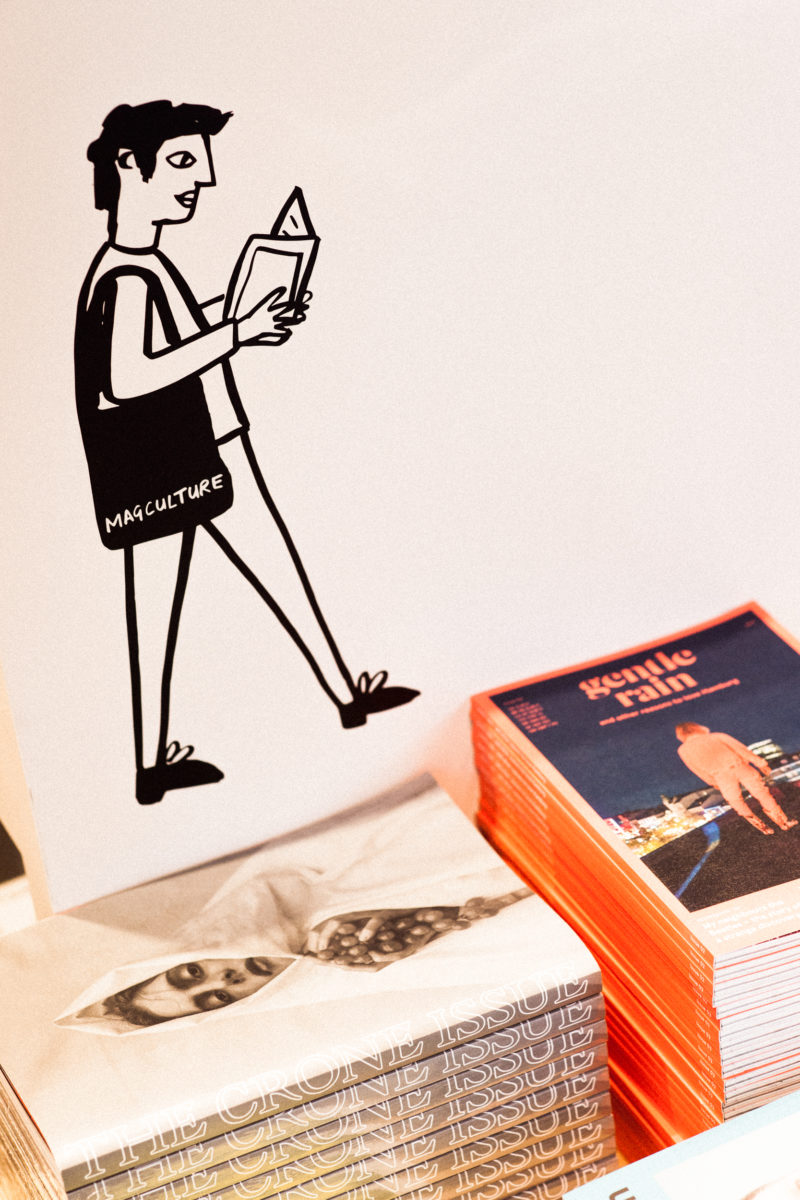 SC: What attracted you to Clerkenwell?
JL: My old studio was in Clerkenwell so it was an area I knew. We wondered about southeast and Dalston but in the end, as we started looking at many options, it became much more about the right space, as long as we weren't in the middle of nowhere. We were always going to be more about people coming to us rather than us being on a busy street where people would wander in, and that's proven to be the case.
SC: Last year you published Independence, surveying the present landscape of independent publishing – how do you think the field has changed over the last decade?
JL: Small magazines have always been there. There's been a huge growth of interest and attention being paid to them in the last decade. I first mentioned in my magCulture book about this new range of magazines that was happening then and there were certain magazines in Europe that have slowly found its way to the shops here. There was a new world, but they built on previous things. There's been a long tradition of alternate or independent publishing but it has become a thing now and it's much more noticeable.
A lot of young people want to make magazines today. I think that one of the things that the digital side of communication has done is to encourage people to find their editorial voice. So, they get an interest in something and they start to blog and then they realise that, "Hey, I can do this and it's quite natural for me to write," and they think, "Maybe I should do something that's more deliberate." So much of what people have assumed is a negative thing about digital versus print is misconstrued, and actually, digital has inspired people, given them their voice, encouraged them to do stuff. It has speeded up production.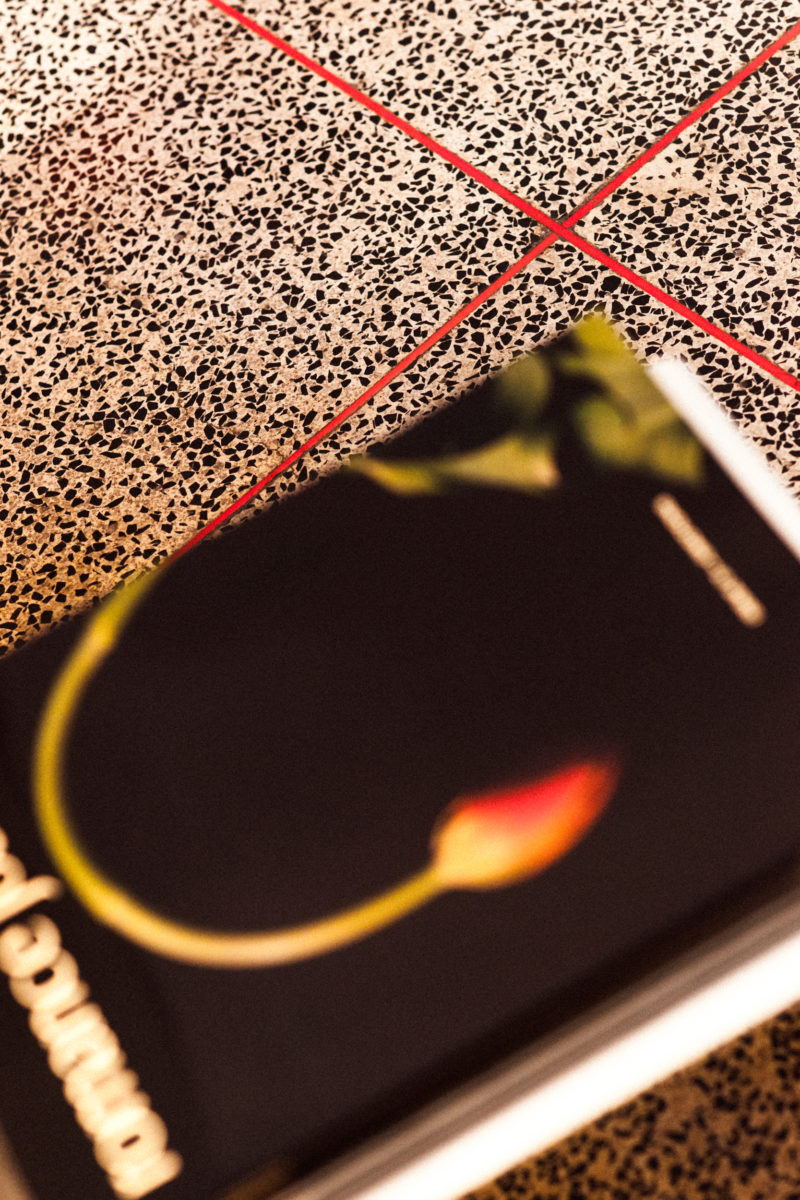 SC: Could you tell us about The Modern Magazine?
JL: That was all built on another book I did which was published in 2013. When the book was going to be published I was keen to have some sort of launch event. I had interviewed a number of people for the book and I thought that maybe I could get some of them together and have a discussion in front of an audience to try and bring the book alive. It snowballed and became a day conference because the people were so enthused. We did it as a one off thing and at the end, the people were so positive and kind about it that they asked when the next one was going to be held. So, we had it the next year and it's been going ever since.
SC: What projects are you currently involved with and what do you have planned for the future?
JL: I'm really enjoying planning 2017's Modern Magazine. We always do a lot of print around that and one of the things we've just produced is a record of last year's programme, which comes in the form of many mini-magazines. So there's a little insert about each magazine that spoke and they've all been produced in proportionate relationship to the size of the magazine, so it's like a taster.
SC: What do you find is unique about London's publishing community?
JL: Somehow, London, even though it's a big international capital city, still has this love affair with print and loves making magazines. There's a real scene here that's very supportive and positive. The unique thing about it is the scale of it and the on-going passion that people have for it here.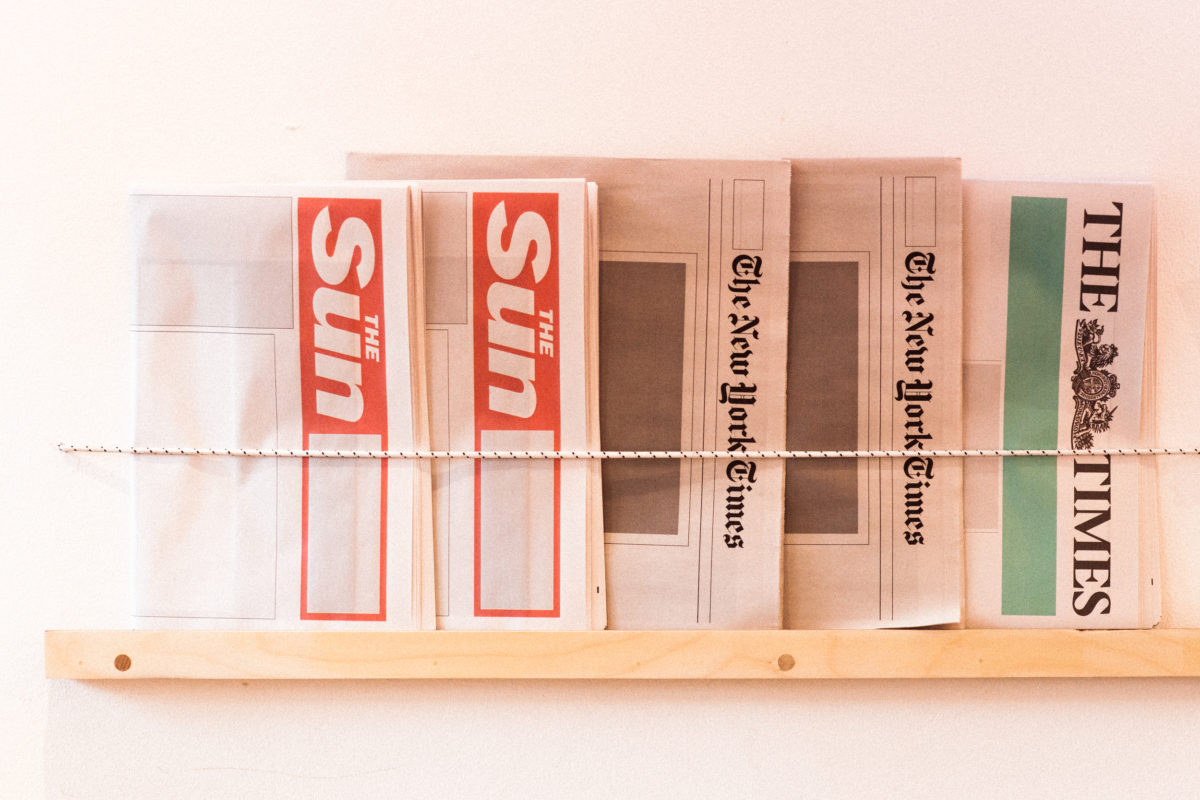 SC: Favourite restaurant in London? 
JL: The River Café as a classic great restaurant, and Noble Rot as a newer place.
SC: Favourite cultural venue?
JL: I think London is absolutely spoilt for these things. Probably the whole of the South Bank. Also, Studio Voltaire – I love the fact that just at the back of Clapham, in quite a mundane and ordinary semi-suburban part of London, there's this really lovely space that does a lot of interesting things.
SC: Favourite shop in London?
JL: I love Margaret Howell. I think that they have a great understanding of their brand and know how to present it well. The whole mood of everything is just so.
SC: Where would you live if not London?
JL: I think it would probably be New York. I grew up in London – I can't not be in a big city.
Interview by Keshav Anand | Photography by Sanne Glasbergen