Charlie Casely-Hayford & Sophie Ashby Talk Collaborating On Their Chiltern Street Store
Studio Ashby founder Sophie Ashby has partnered with husband Charlie Casely-Hayford to create a unique retail concept for fashion house Casely-Hayford's new flagship store and atelier. A first of its kind project for Studio Ashby, the store blends playful interior design with British luxury fashion to create a stylised apartment space in Marylebone's Chiltern Street. The concept was to form an honest, homely environment with a strong focus on art and culture. The intimate setting will house both the Casely-Hayford men's and womenswear ready-to-wear collections as well as providing a home for their made to measure and bespoke wardrobe service.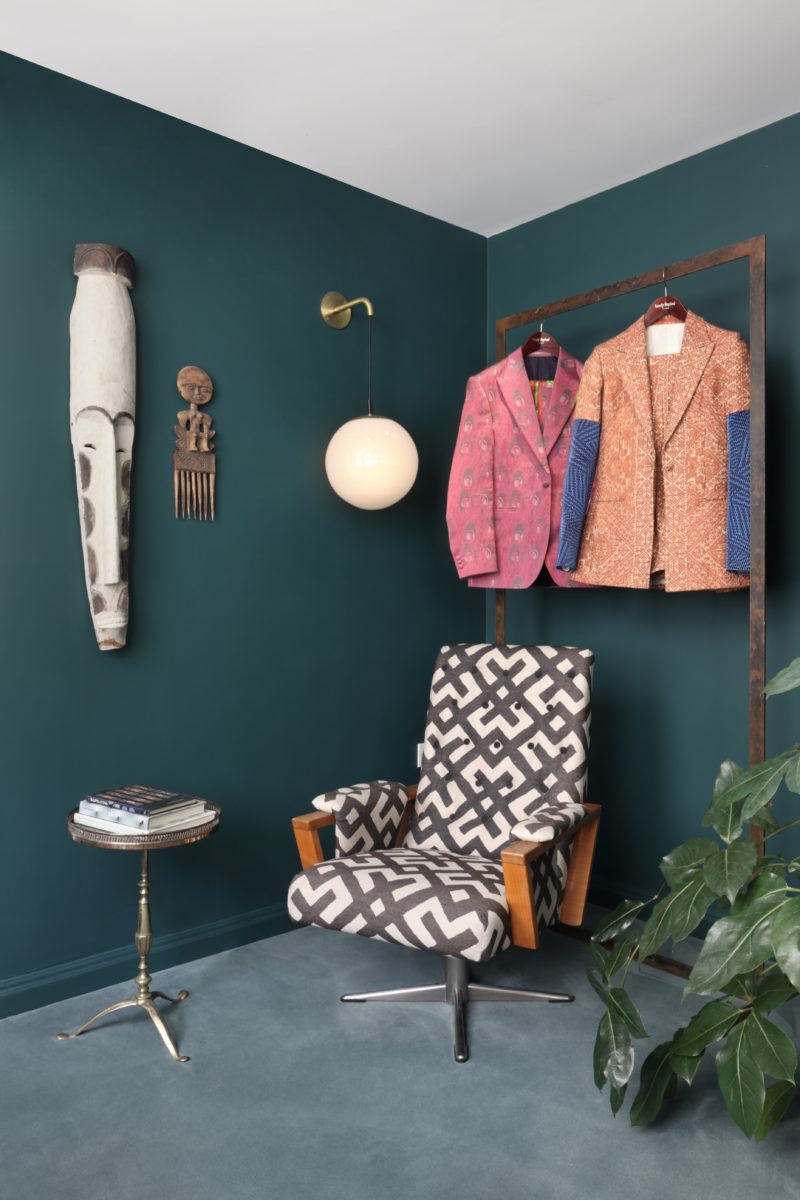 Ashby told Something Curated: "My first retail project is extremely close to my heart as it's also my first collaboration with the Casely-Hayford's, not least my husband. We wanted a visit to the shop to feel immersive, to feel warm and welcoming but most importantly take you by surprise and make you feel like you're going on a discovery. It's totally unlike most luxury shopping experiences; we've created an environment more reminiscent of our home than a shop. It reflects Charlie and my own personal style, it is rich, colourful, quite opulent in places, eclectic, full of art and beautiful things. We took inspiration from the house's collections which focus on cultural duality."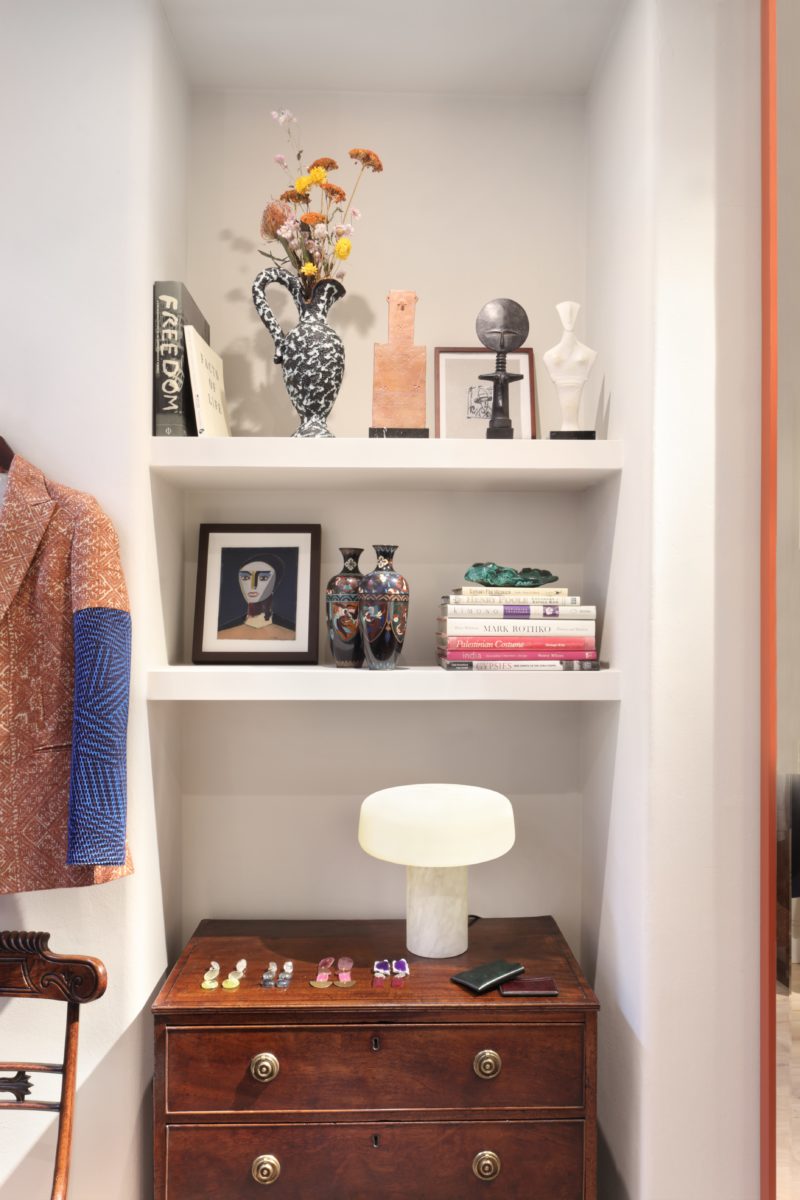 At their core, both brands look to culture for depth and this is showcased across the store's two floors, creating a dynamic environment. The apartment-feel and design lends itself to intimacy, generating a warm and evocative feeling throughout the store. Studio Ashby's creation encompasses vibrant and jewel colours, full of depth and inspired by nature. The originality of this flagship store is highlighted through the family's integral appreciation for travel.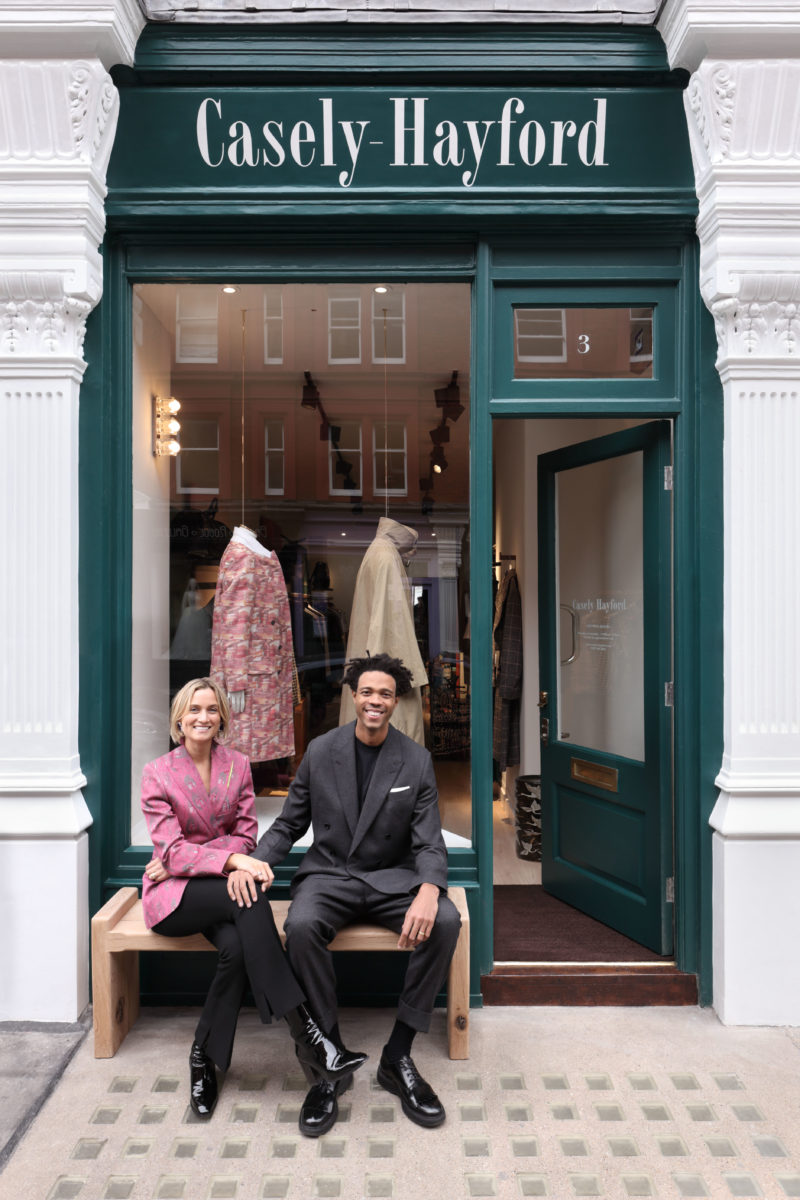 Casely-Hayford told us: "We wanted to convey an extension of our home. An intimate apartment space removed from the traditional confines of retail. Casely-Hayford is a family run business and in working with my wife Sophie on the interior, it felt very natural to want to create a warm and inviting interior. Everything in the store is shoppable from the clothing, through to the artworks and furniture. The ethos is built around modern craft and a return to the human touch. We have focused on sustainability where possible, crafting our till point from recycled plastic bottles and hand threading our staircase with cloth from previous runway collections. The store's focus lies in slow fashion. In a digital age where everything is accessible from anywhere, a design-led bespoke experience is at our core."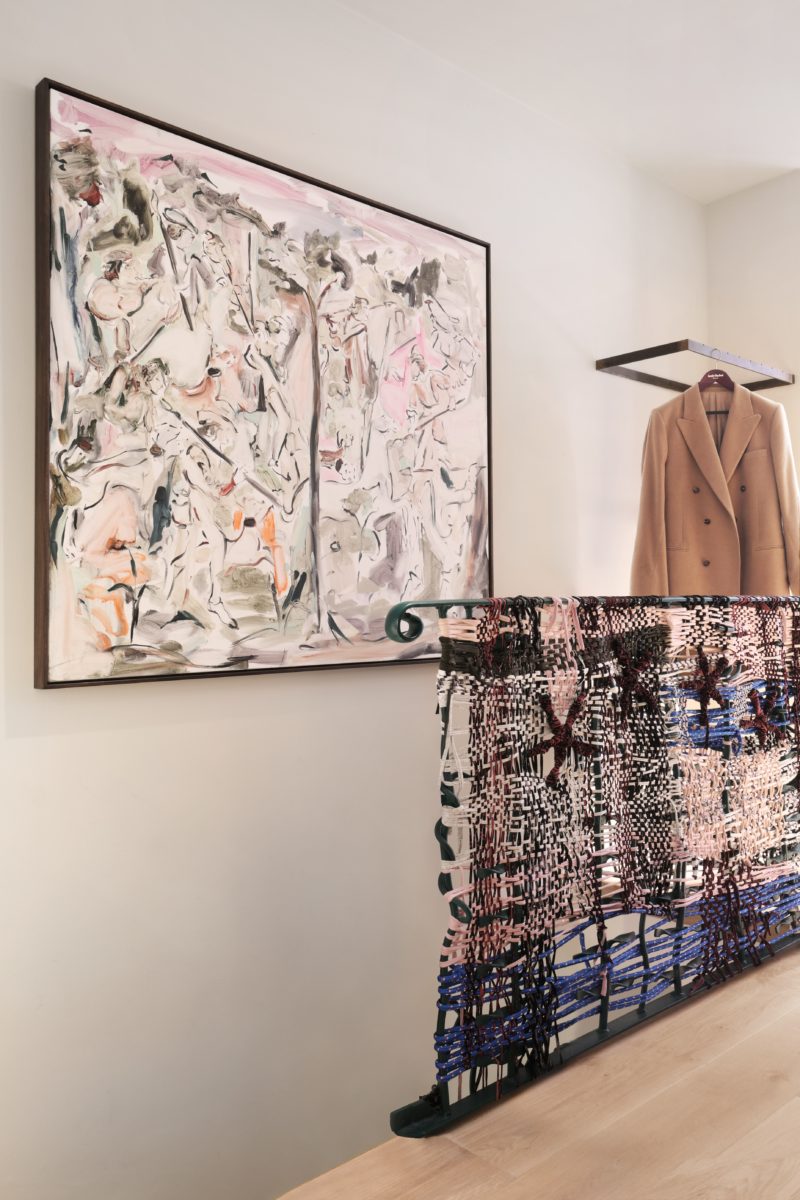 He continues: "A number of the artworks are from friends of the brand such as eminent British artist Tomo Campbell. Whilst the palette emphasises warmth and intimacy through earthy tones, textures and pattern. Each sculpture, artwork… even wall colour has a different personal story to tell. Art and culture really define the foundations of the store's design and the pieces in it are reflective of Casely-Hayford and Studio Ashby world that evoke simple ornamentation and restrained maximalism."
Casely-Hayford — 3 Chiltern St, Marylebone, London W1U 7PB
Photography by Alexander James (Courtesy Studio Ashby/Casely-Hayford)