Artist Self-Publishers' Fair Founder Dan Mitchell On What To Expect From ASP4
On 9 December, the Artist Self-Publishers' Fair (ASP) will present its fourth edition at London's Institute of Contemporary Arts. Over the course of a day, the event will platform over 70 British and international independent artists, all of whom are self-publishing their own works. The fair intends to avoid the restrictions and market dominance that permeates much of the contemporary arts sector. The publications that will be presented aim to be affordable, free from the constraints of a traditional gallery, and the images and texts are produced and published by artists who understand both the restrictions and freedoms of the printed page.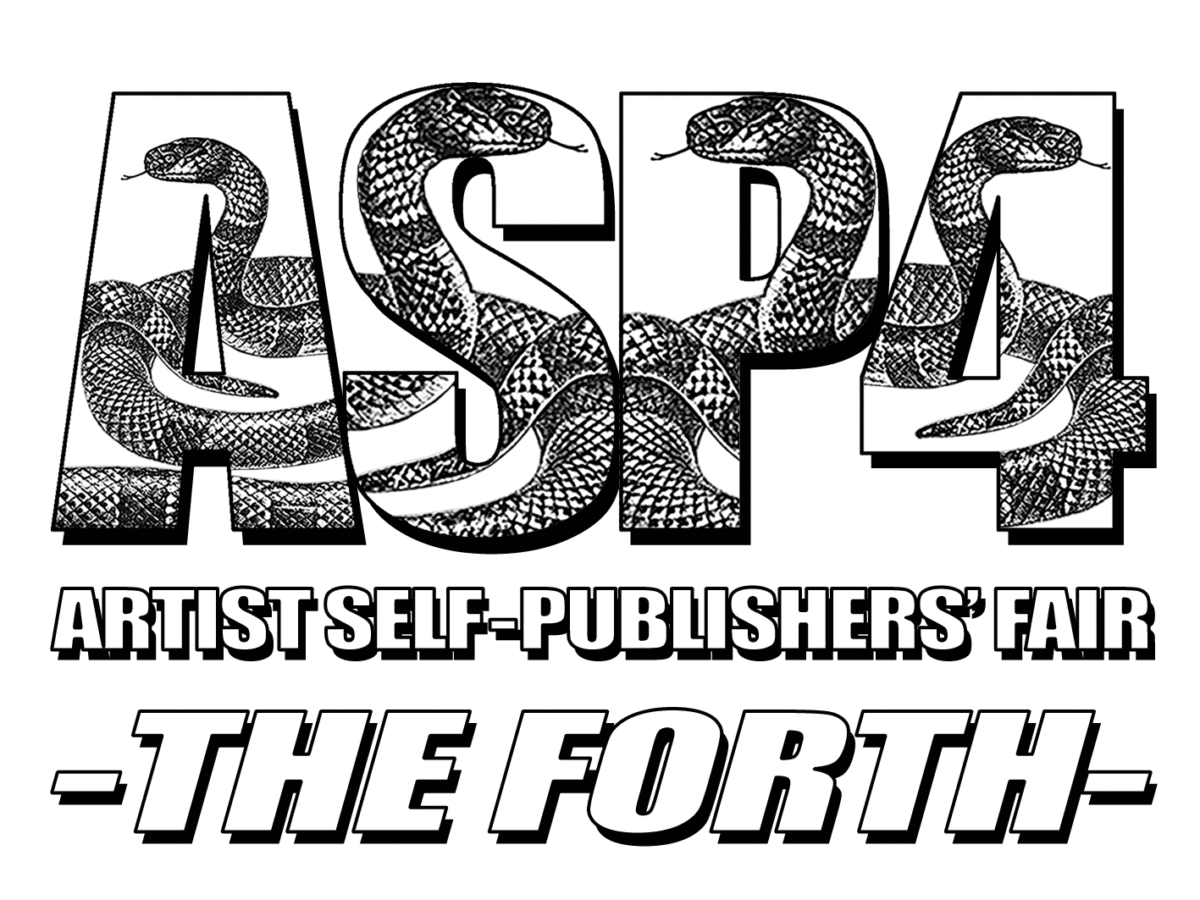 ASP co-founder Dan Mitchell told Something Curated: "Sara MacKillop and I founded ASP in 2014 after the demise of Published and Be Damned. We recognised the need for a fair that was for artist self-publishers only, so not small or independent presses, there are loads of fairs that cater for their needs. We wanted to help foster a sense of community – peer to peer – having the artist in one room with their publications is essential."
Among those presenting work this year, London-based artist @BoiHugo's practice largely centres around their experience of being queer, Asian, and non-binary. Often, their projects use a mixture of appropriated images and texts primarily from dating apps, such as Grindr and Scruff, and staged photographs as well as daily snapshots. @BoiHugo communicates themes of power, masculinities, and intersectionality throughout their work, directly confronting the exoticisation of Asians in the gay community.
Mitchell tells us, there are three key requirements for ASP's participants: "You must be an artist, the work is self-published, and the publication is for sale." He continues: "We also look for new releases and work that 'gets' self-publishing. ASP isn't about photo books or illustrated work, or about trying to make an alternative high-end publication on the cheap, it's more about if the work sits well within and adds something to the totality of ASP. It is hard to say what this is, it is a kind of you'll know it when you see it. Broadly artists that make self-published work reject an exploitative relationship with a publisher, they need the independence to be able to risk exploring total control of the work, but have it sit within the multiple and drifting effects of making works that can be identified, even very loosely as published work."
Another intriguing publication that will be at this year's fair is Buried, described as a fanzine that aims to deliver something akin to a medieval illuminated text. Buried is filled with original artwork and insightful interviews, and each edition is hand bound into hardback books; the publication focuses on topics surrounding metal music culture, in London and internationally. Also available at ASP is Hate zine, a publication founded by Scarlett Carlos Clarke and Luisa Le Voguer Couyet. The project dedicates its issues to vital topics such as mental health awareness, environmental issues, and safe sex practices.
"Self-publishing has gained in popularity during the last few years, this month alone there are 3 'zine' or small press fairs in London and several more in in the UK," Mitchell says. He goes on: "As ASP has a remit for artist self-publishers only, we like to keep the lines between artists who self-publish and small independent presses as clear as we can. This isn't straight forward as it can be hard to define what the distinctions are, but our hope is the fair speaks for itself. In order to help with this, we are working with our partners at the ICA to produce a talks programme on Saturday 8 December with Sophie Carapetian, Nick Thoburn, Erik van der Weijde Gregorio Magnani and OOMK. More details to be released soon from ICA."
The full list of artists presenting at this year's Artist Self-Publishers' Fair are: @BoiHugo, 3Dmou.se, 53 BECK Road, 54 The Gate, Adam Gallagher and Friends of the E.A.R.F., Alex Pollard, Ami Clarke – Banner Repeater, Antoine Lefebvre, Arnaud Desjardins, Au Bureau, Behind the X, Bronze Age, Buried Zine, Bus, Clod, Control, Dan Szor, Dick Jewell, eeodo, Eilis Searson, Erik van der Weijde, Ethan Hayes-Chute, General Equivalent, Gregor Wright, GRR, Guilty Pleasures, Hannah Sawtell, Hard Mag, Hate Magazine, Hidden Eggs, Hitozine, Jamie and Rickie, Jeremy Glogan, John Russell, Judas Companion, Kate Morrell, Lawrence Leaman, Le Bourgeois, Luke Dowd, Markus Vater, Marlie Mul and Aurelia Guo, Matthias Connor, Melanie Coles, Michael Crowe, Michalis Pichler, Milly Thompson, Morbid Books, Nervemeter, OCR, OOMK, Owen Piper, Phillipa Horan, Pound Shop, Racheal Crowther, Rachel Cattle, Richard Dodwell, Richard Parry, Richard Roberts, Sara MacKillop, Sarah Cameron, Schizm, SEX+, Simon Popper, Soft Regime, Starship, Steve Richards, Stuart Bannocks, Stuart McKenzie, Susu Laroche, Talker, Tamsin Clark & Richard Bevan, Valinia Svoronou, William Cobbing, X Marks the Bokship and ztscrpt.
Artist Self-Publishers' Fair – 'The Forth' | Sunday 9 December 2018, 11am – 7pm, ICA
Words by Jane Herz | Feature image via Susu Laroche