'Do You Keep Thinking There Must Be Another Way' At Mimosa House
Curated by Cicely Farrer, Daria Khan and Jessica Vaughan, Do you keep thinking there must be another way, opening today, 14 February 2019, at Mimosa House, is a group exhibition that addresses strategies of representation, resistance and withdrawal. Including sculpture, painting, performance and video the exhibition considers behaviours towards, and resistance of, presiding power structures through honesty, parody and poetry.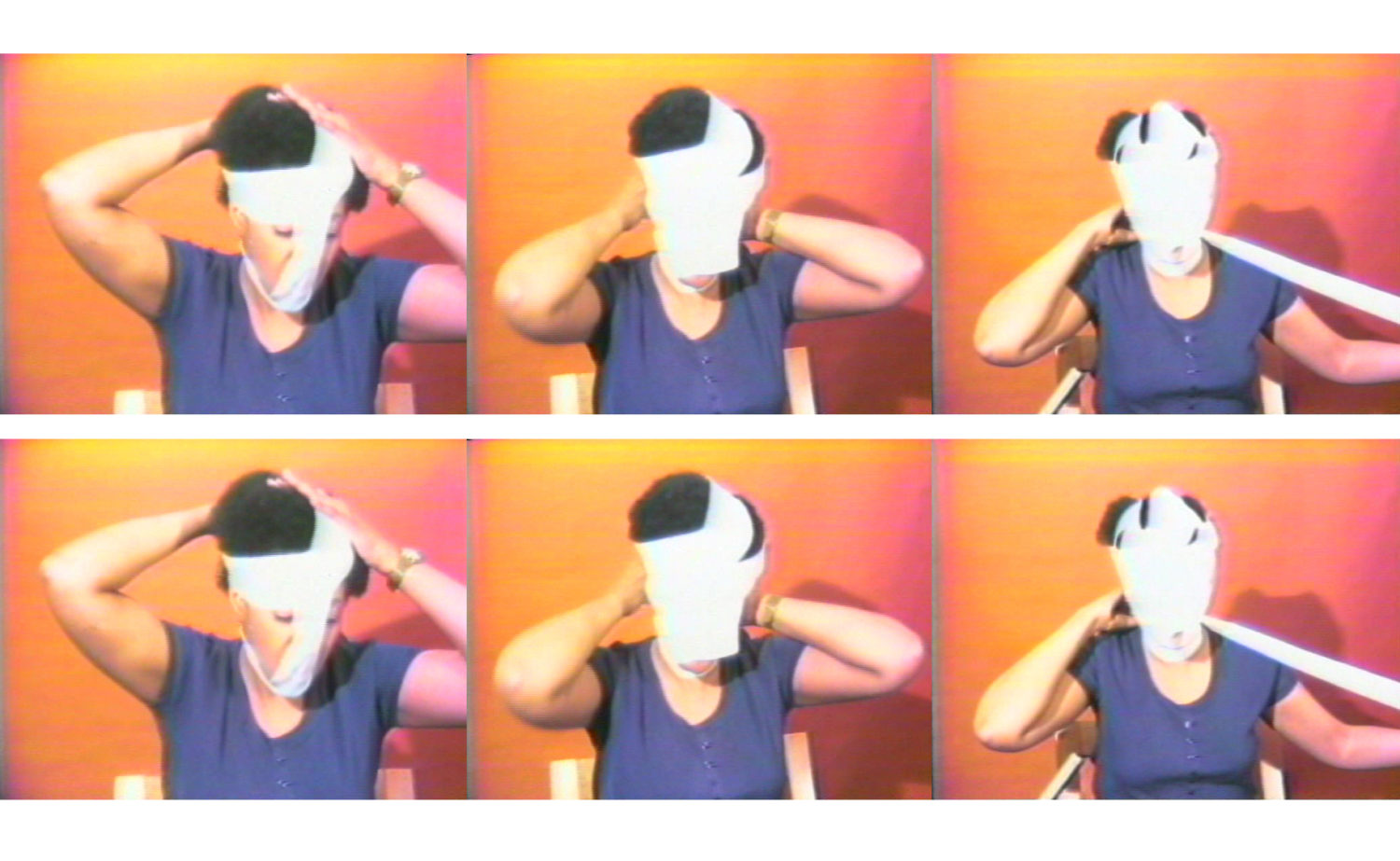 The show explores an intergenerational dialogue between seven artists to consider how imposed hierarchies, within professional and personal spheres, can generate discussion around gender, race and economics. Among the works presented in the exhibition is a concise fragment of original text from Lee Lozano's 1971 notebook announcing her decision to boycott women. It was an act of unapologetic self-sabotage and rejection of her identification as a "woman artist" – as Lozano wrote, "I have no identity. I will be human first, artist second." Although her boycott appears to be an act of withdrawal, her active resistance can be understood as a response to the patriarchal system that creates gendered power relations.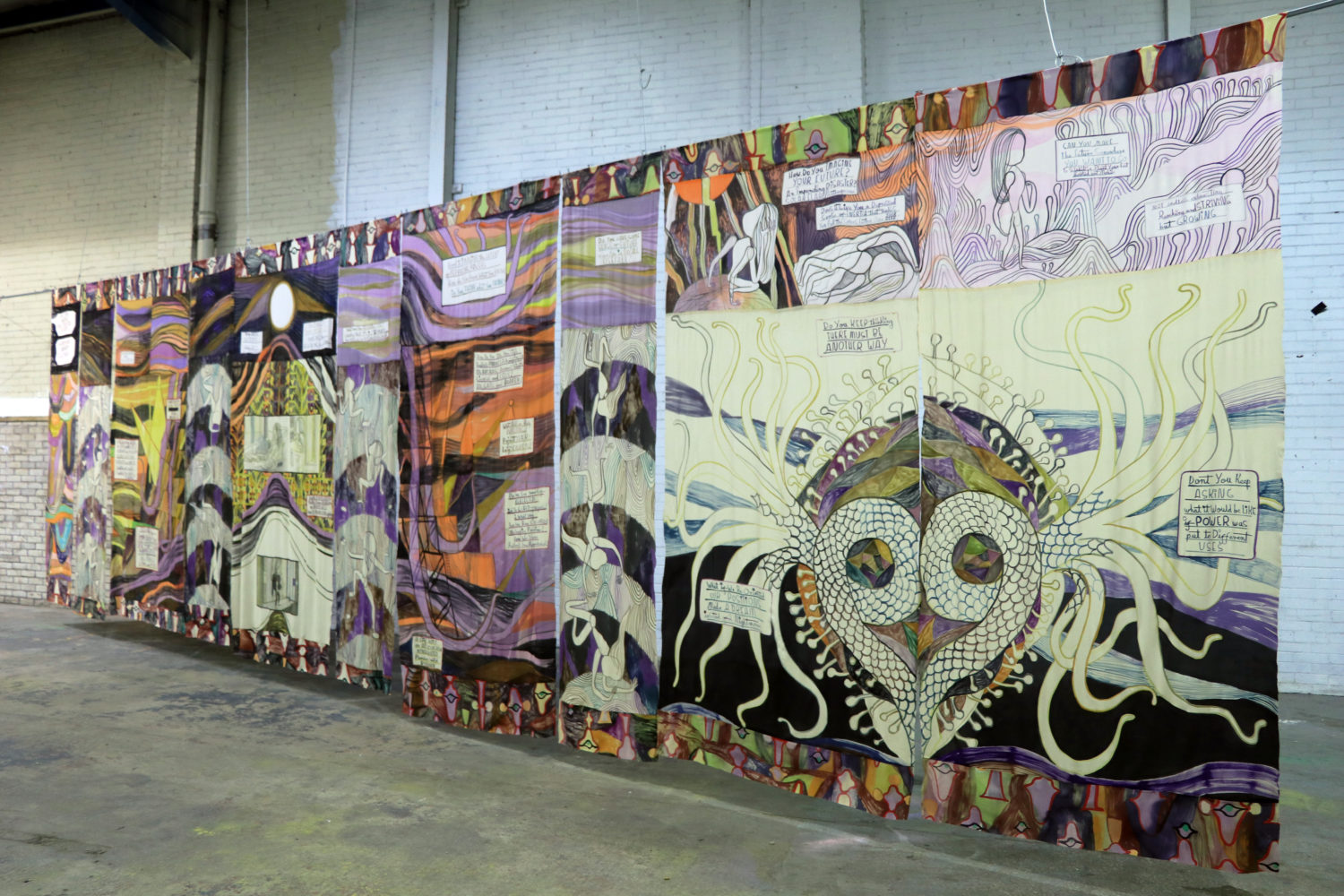 Elsewhere, Emma Talbot's 10 metre-long silk painting, 21st Century Sleepwalk (2018) embeds the personal in the political, exploring the experience of a citizen in a contemporary city undergoing massive regeneration. The boxes of text, suspended from cranes, or floating in the sky, ask questions about the status of the individual in relation to bigger political forces that determine the world we occupy. London-based Talbot's paintings comment on histories of labour, gender roles, environments and the subconscious. Using methods of storytelling, the artist constructs confessionary storyboards which offer potential for emotional repair, recovery and regeneration.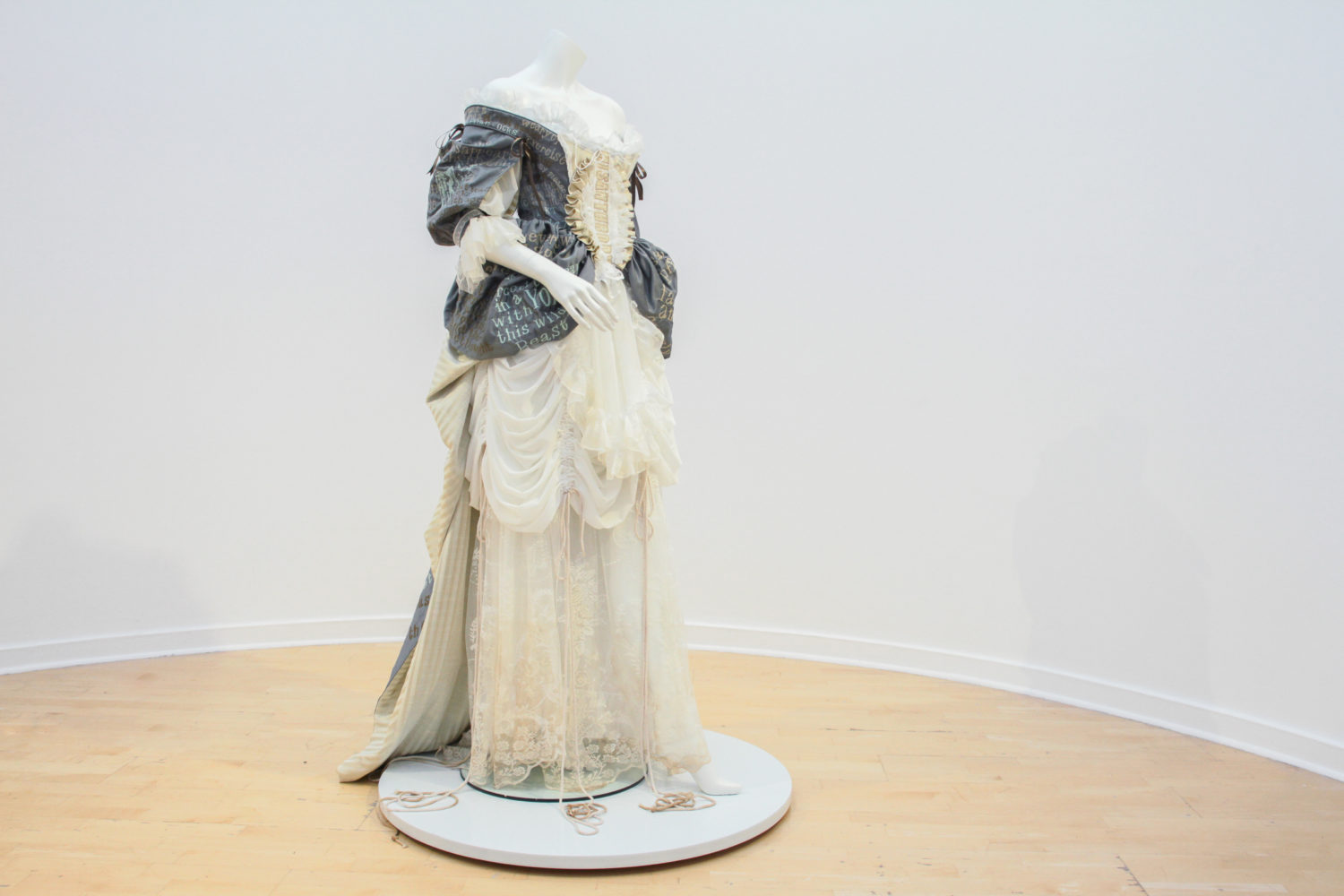 Hailing from New York, Howardena Pindell's five-decade long career features early figurative painting, pure abstraction, photography, film and performance. Exhibited at Mimosa House is Pindell's 12-minute video Free, White and 21 (1979), a gestural self-portrait in which she delves into her experiences of racism whilst coming of age in 1950-60s Philadelphia and subsequently in her profession. Also exhibiting is Georgia Horgan, who lives and works in Glasgow. Horgan is interested in how representations of the past, and its protagonists, sustain cultural and political norms, and what a feminist strategy for writing history might look like. For Do you keep thinking there must be another way, Horgan presents new, site specific additions to costume, text and online artwork from her ongoing research into the viral "political pornography," The Whore's Rhetorick (1683).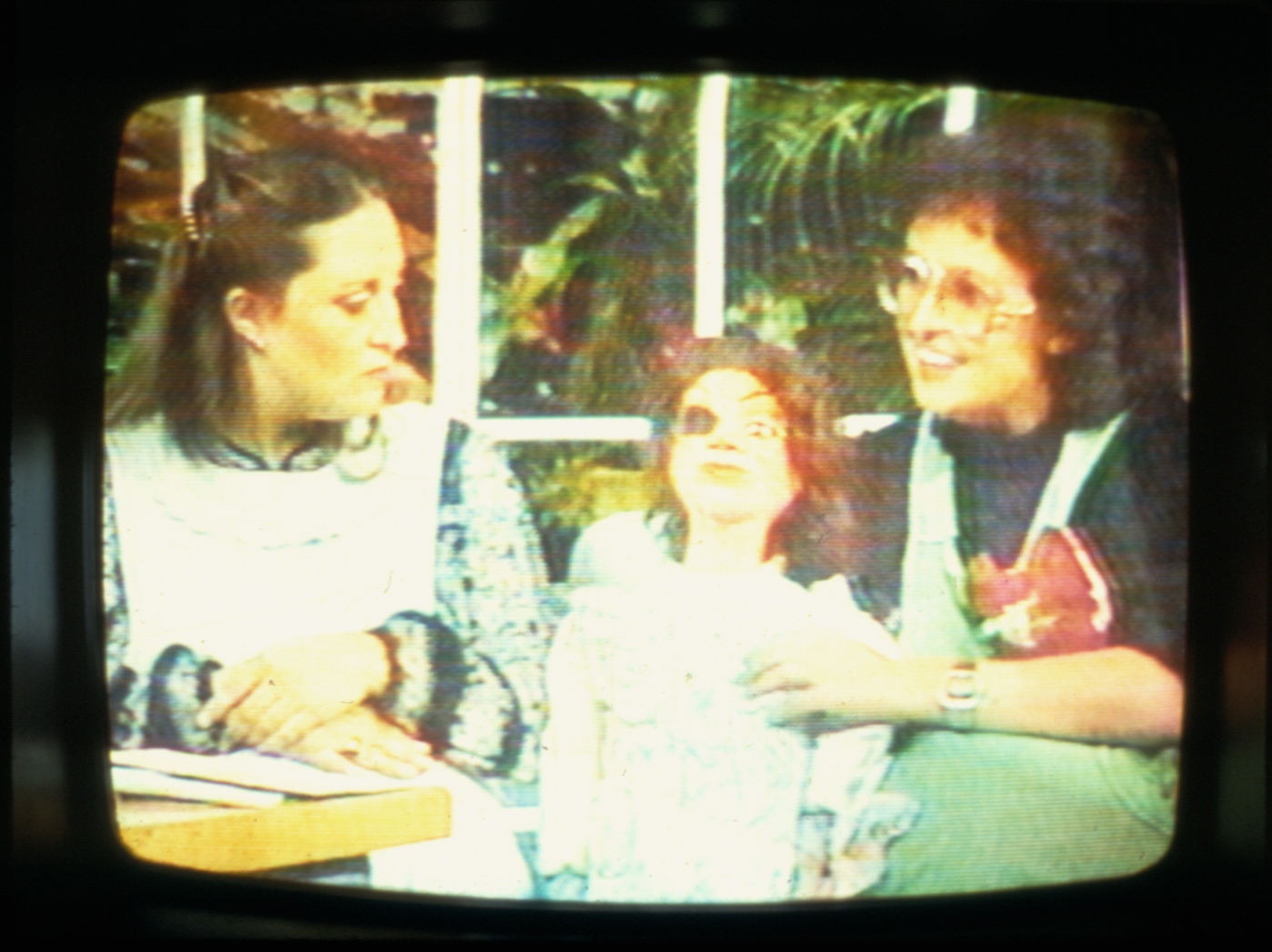 Meanwhile, Mexico's first self-proclaimed feminist art collective, Polvo de Gallina Negra, formed in 1983, used humour to subvert the machismo prevalent in 1980s Mexico. During their inclusion in a popular mainstream TV news segment, the artists enrol an impertinent male news anchor to become a 'Mother for a day', insisting on motherhood as an intellectual labour. Spanning across the two floors of Mimosa House, Do you keep thinking there must be another way intelligently presents historic and contemporary works that explore acts of exclusion and authorship relating to identity, labour and belonging.

Do you keep thinking there must be another way at Mimosa House
15 February – 27 April 2019 (Opening 14 February from 6.30–9pm)

Feature image: Georgia Horgan, Costumes for 'The Whore's Rhetorick', 2018. Part of At the Gates, Talbot Rice Gallery, 2018. (Courtesy the artist)