Japanese Artist Minoru Nomata On Imaginary Architecture & His New Show At White Cube
As part of White Cube's new online exhibition programme, the gallery presents the work of Tokyo based painter Minoru Nomata. Over the past four decades, the Japanese artist has created a lexicon of imaginary buildings, monoliths, 'eco-scapes' and hybrid aerostats. In his singular, striking and heroic forms, Nomata celebrates the machine aesthetic and ingenuity of structural design throughout the ages. Having grown up in the industrial Tokyo district of Meguro, at a time when Japan was undergoing rapid economic growth, Nomata became fascinated by urban design and its distinct architecture.
Offering insight into the fantasy architecture he paints, Nomata tells SC: "I've depicted fictitious architecture that has no purpose for many years. What always interests me is the architecture where we don't know where it is, whom it belongs to, or when and why it was built. The idea I keep in mind is to put shapes of seemingly meaningless spaces – "atmosphere" or "room for interpretation" – together on one canvas. Some people say that they create some kind of foreshadowing or suggestion in my paintings, and I hope that they might appear to be sublime. Most recently, I've been working on a new painting of Tokyo Tower, which is very familiar to me from my childhood, but it will be a different one from the one that everyone knows."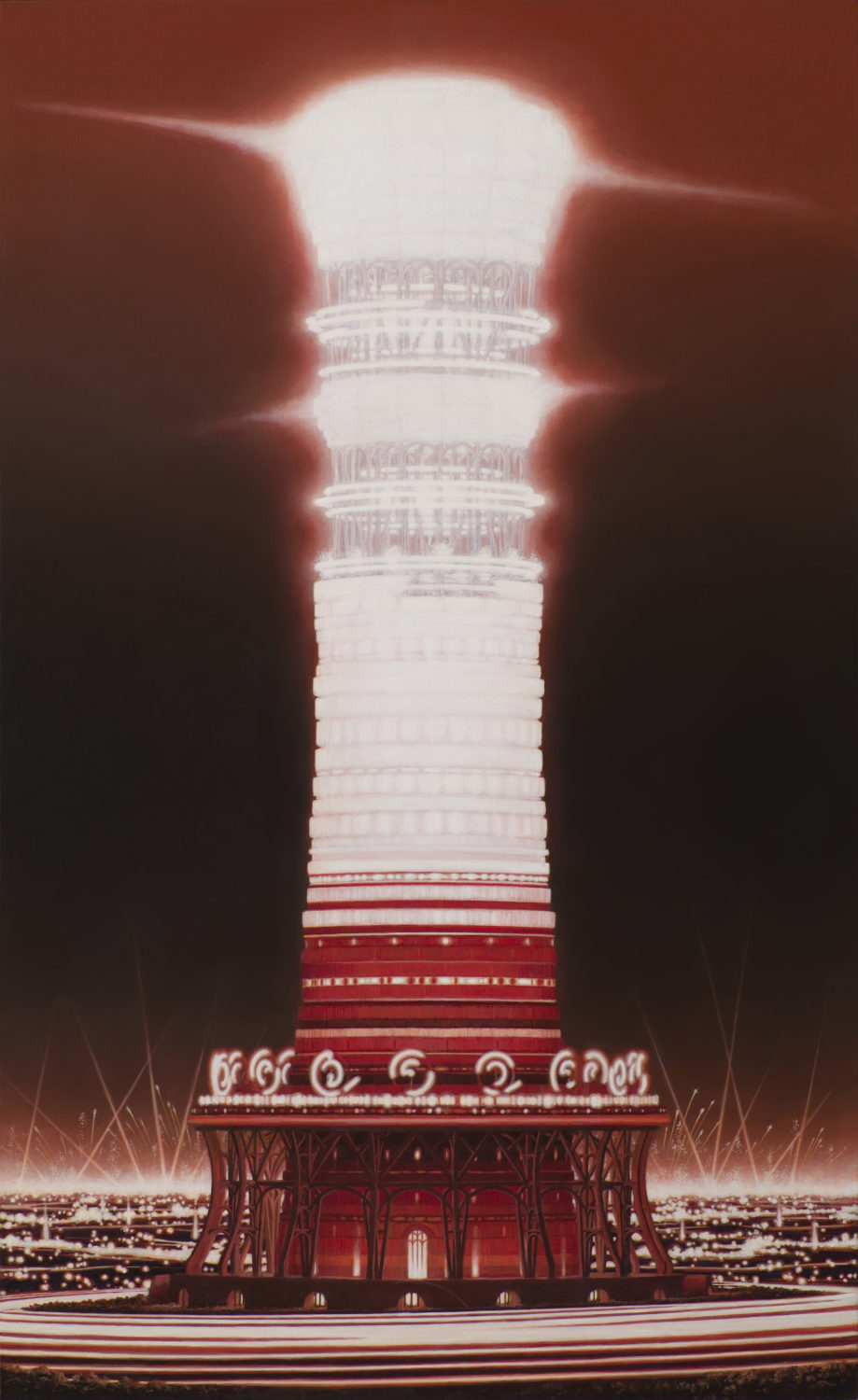 At university, Nomata studied European and Asian art, particularly classical Islamic patterns, and became drawn to the Machine Age and the modernism of American Precisionist, Charles Sheeler. It is these formative influences that have remained a constant in shaping Nomata's imagery. Working in series, the artist consistently returns to the rationale of a single central motif; a superstructure anchored to land, sea or rising into the air. Although appearing as functional buildings, with entrances, apertures, stairways and cladding – elements that allow the viewer to orientate themselves by providing a sense of archetypal familiarity – the functionality of the structures remain elusive. Amalgamating past and present, they equally allude to the future.
Irene Bradbury, Director of Artist Liaison at White Cube and curator of Introductions: Minoru Nomata, tells SC: "As this is Nomata's first exhibition with a gallery outside Asia, we were keen to provide a broad overview of his works from 1992 until the present. At a time where there is a lot of uncertainty, Nomata's vision consistently deploys a sense of humanitarian concern and monumentalism that feels poignant for White Cube to present as part of the inaugural online exhibition programme: Introductions."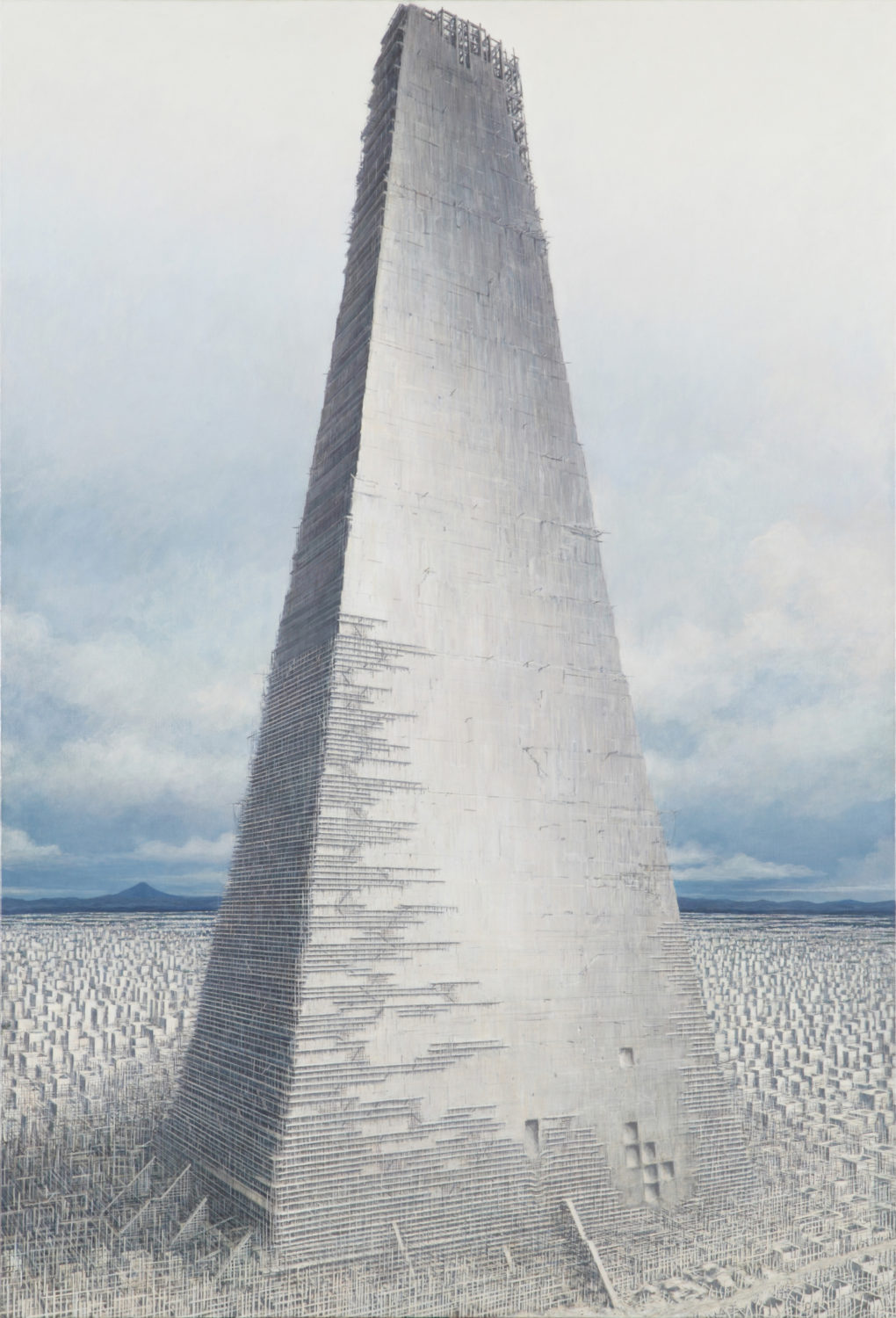 Expanding further on the thinking behind the selection of works included in the new show, Nomata explains: "Selected works in the new show with White Cube include quite symbolic and simple forms, yet they invite a variety of interpretations. Each of the works naturally reflects the conditions and circumstances of the society where I live and the age in which it was created. I always try to find a simple form and develop a composition taking the circle, triangle, and square as starting points. Finished works may give a different interpretation depending on a person's point of view, but I'd like to leave it to the viewer's imagination. It is my pleasure if my work becomes connected to their memory and triggers various scenes in their mind."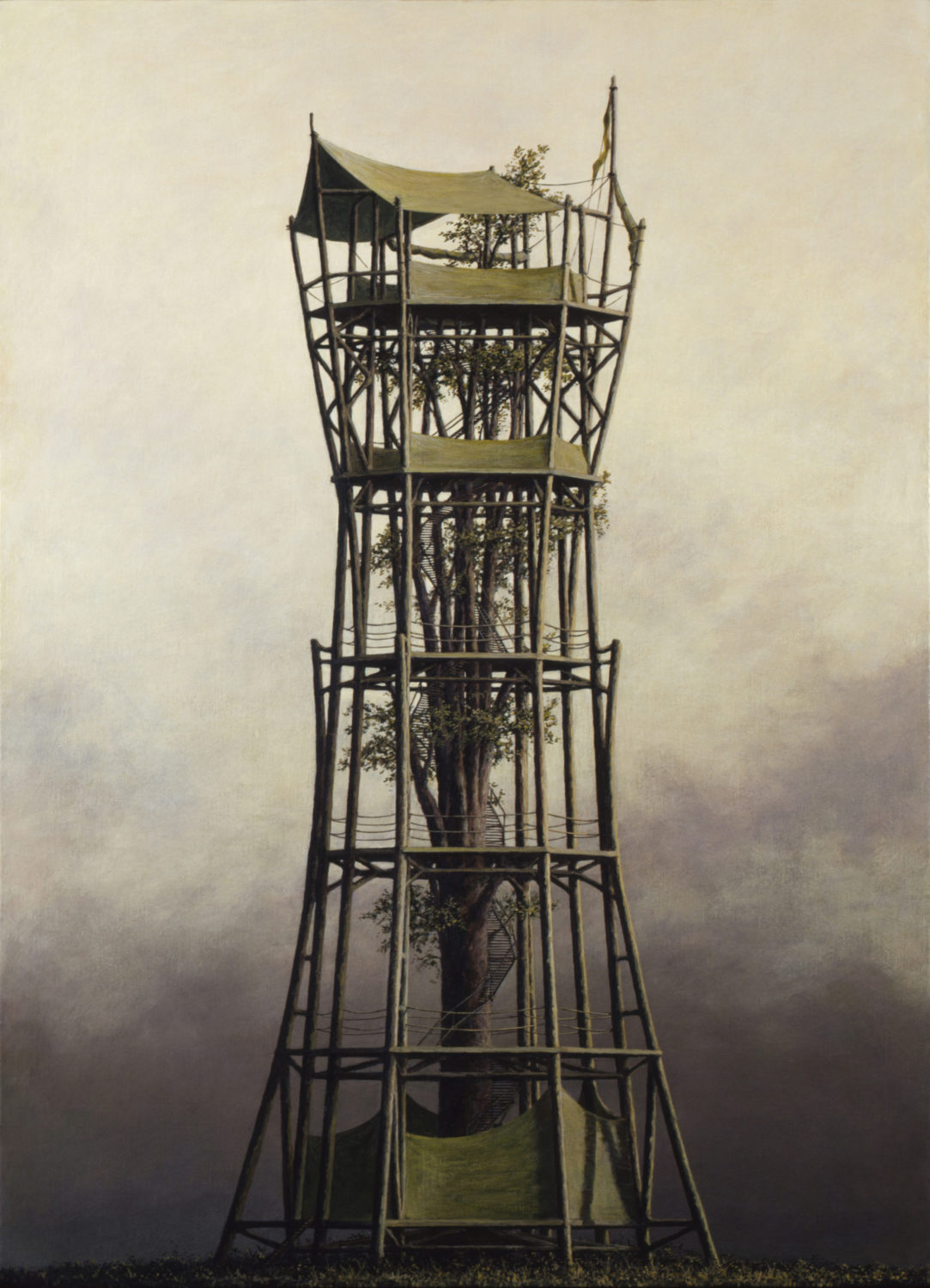 On how the present pandemic has affected his way of working, Nomata notes: "As COVID-19 was regarded as a global threat around the beginning of February, I seemed to gradually increase my focus on my work. It meant that information that was not necessary for me was cut off. The unusual situation that we are facing and an unprecedented and unpredictable future stimulates my imagination. Immunity, distance, freedom of movement, lockdown, verification, prediction… every keyword that has been coming up these days leads me to creation, and I have come to feel strongly about the importance of examining what is actually happening now and envisioning the next phase from there. A month or two ago, I saw the images of improved air pollution in China and the crystal-clear canals in Venice, where jellyfish were swimming calmly. I am convinced that now is the time to stop and think slowly about what we have brought to the earth. We have a difficult time ahead though, this situation might bring us foreshadowing or anticipation for the whole coming era."


Discover Introductions: Minoru Nomata online now — running until 2 July 2020.



Feature image: Minoru Nomata, Skyglow-H11, 2008 © The Artist / Courtesy White Cube