Dia Director Jessica Morgan On The Seminal Work Of Arte Povera Pioneer Mario Merz
On 20 November 2020, Dia Art Foundation, Beacon, is set to open a long-term exhibition of work by Mario Merz, a central figure in the Arte Povera movement that emerged in Italy in the late 1960s. Using recycled organic and industrial materials, the artist developed an imaginative iconography and recast familiar forms like the igloo and the table in installations that envision the interdependency of individuals, society, and the natural environment. The featured works revisit Merz's signature motifs, distinctive use of neon, and implementation of the Fibonacci sequence, where each number equals the sum of the two that precede it, for the structure of his installations. This is the artist's first solo institutional presentation in the US since 1989.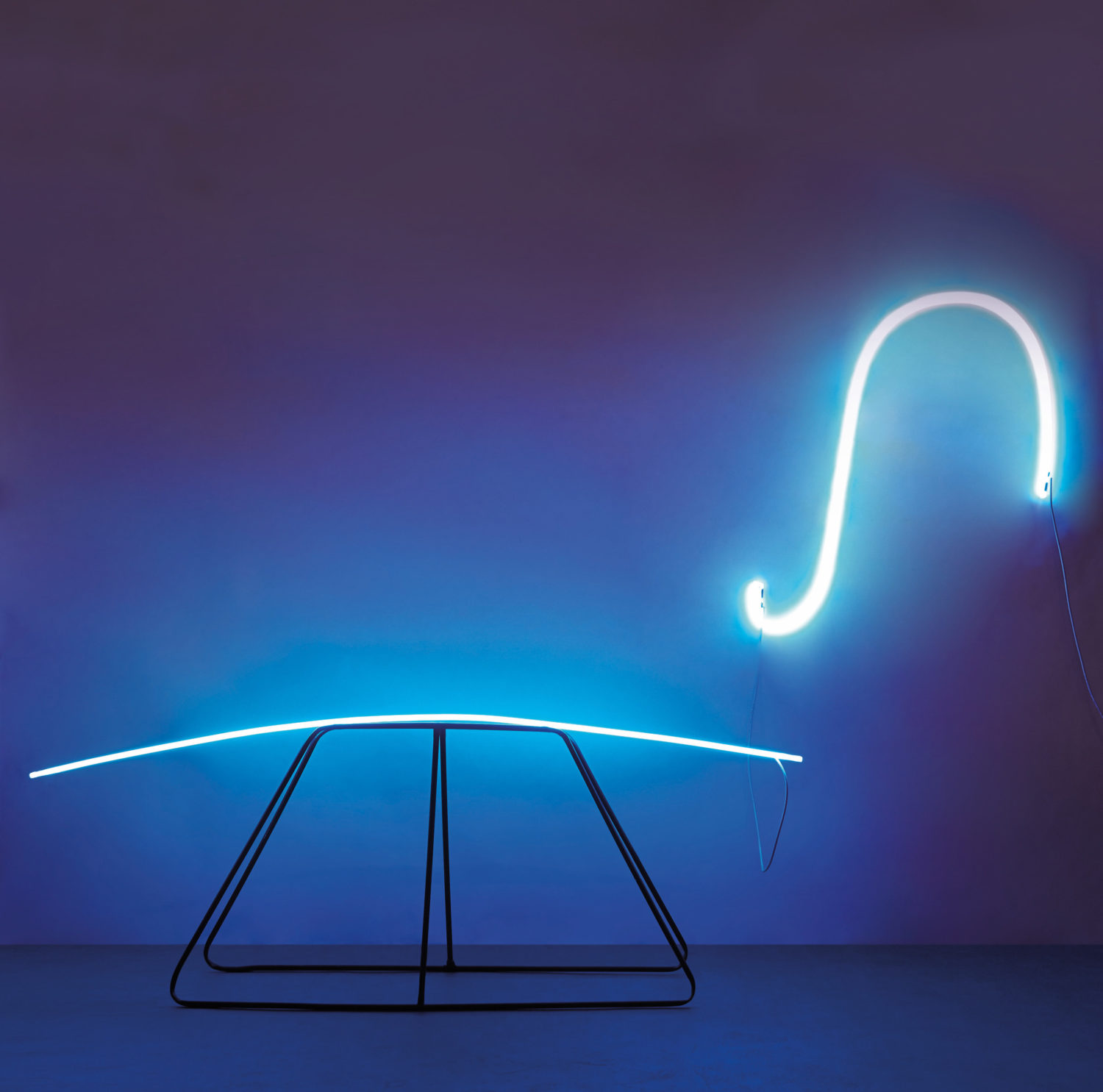 Correlating with developments of Postminimal art in the US and Mono-ha (School of Things) in Japan, Arte Povera loosely defined a group of Italian artists whose work challenged the traditional values placed on art objects in response to an international wave of sociopolitical unrest in the late 1960s. To this end, Merz made installations that are at once autonomous and open-ended, employing widely varying materials like fruits, twigs, wax, tar, wire, and neon tubes, which at times spell out political aphorisms or graft onto the architecture that hosts them. Shown in the context of Dia's collection of art from the 1960s and 70s, alongside peers with whom Merz exhibited in these seminal years, including Mel Bochner, Lee Ufan, and Robert Smithson, the exhibition illustrates how formal, material, and conceptual tenets developed simultaneously across countries.

"This survey brings together the threads that run through Mario Merz's influential practice—from his use of neon as a disruptive energy, to his employment of the Fibonacci sequence, to his resolute embrace of found materials," tells Jessica Morgan, Dia's Director. "I am delighted that we are able to put our new acquisitions on view as part of this exhibition. By placing these important works alongside those made by artists working within Mono-ha, Minimal, and Postminimal practices, we are able to allow for a more international and expansive approach that enriches audiences' understanding of these movements," she continues.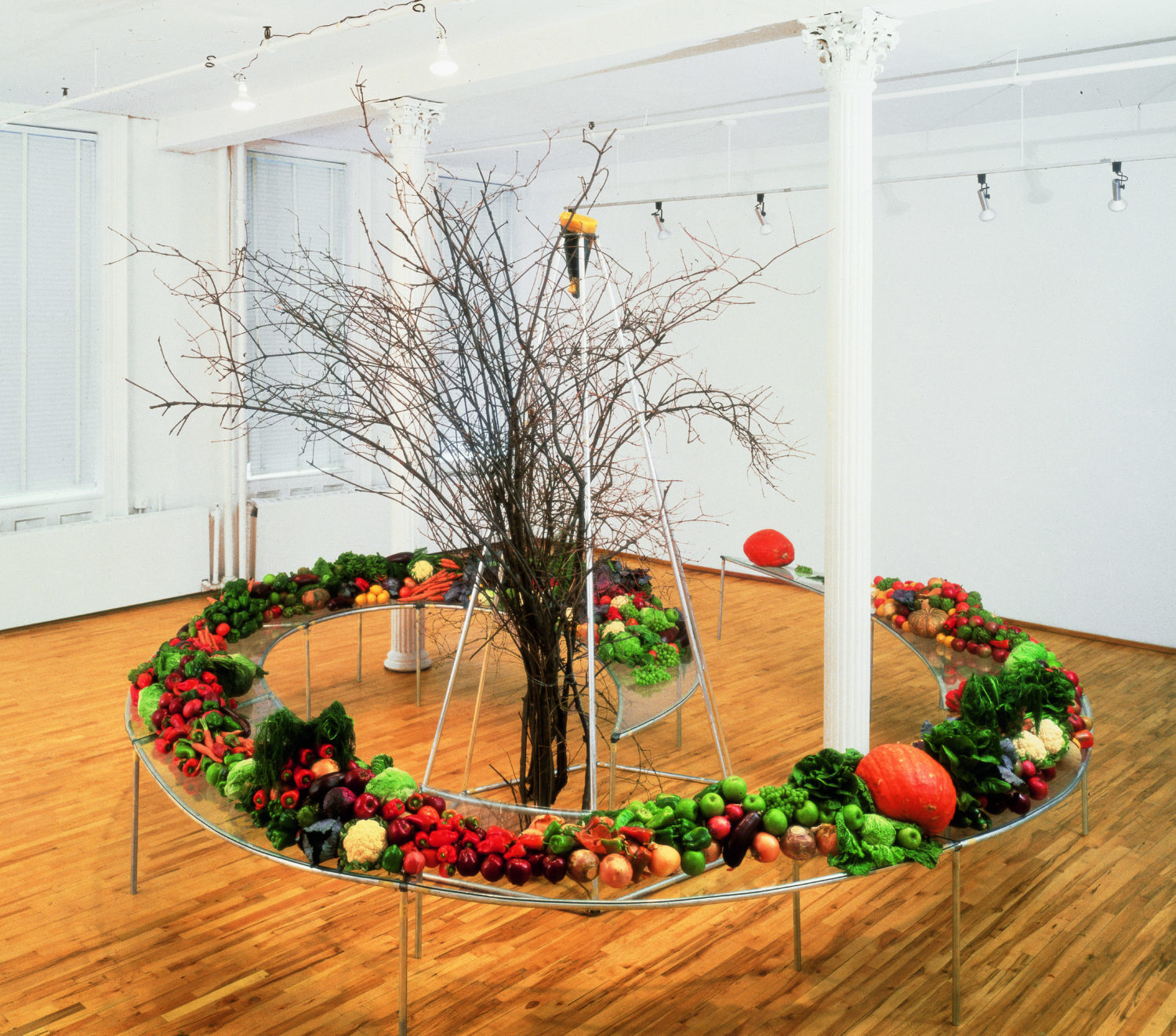 The exhibition features two pivotal works that recently entered Dia's collection: Teatro cavallo (Horse Theater), 1967and Tavola spirale (Spiral Table), 1982. Merz's distinctive use of neon expanded the possibilities of this material in art, as demonstrated in Horse Theater. Two pieces of curved blue neon, one resting on a trestle, another hanging on the wall, sketch the contours of a horse. In Spiral Table, the table is recast as a piece of land. Set upon a metal-and-glass understructure, an arrangement of fruits and vegetables unfolds in a spiral dictated by the Fibonacci algorithm. The installation at Dia Beacon takes its cue from the composition that Merz and his wife, the artist Marisa Merz, made for his 1989 retrospective at the Solomon R. Guggenheim Museum in New York, and will include a beeswax violin by Marisa as a material memory of their collaboration.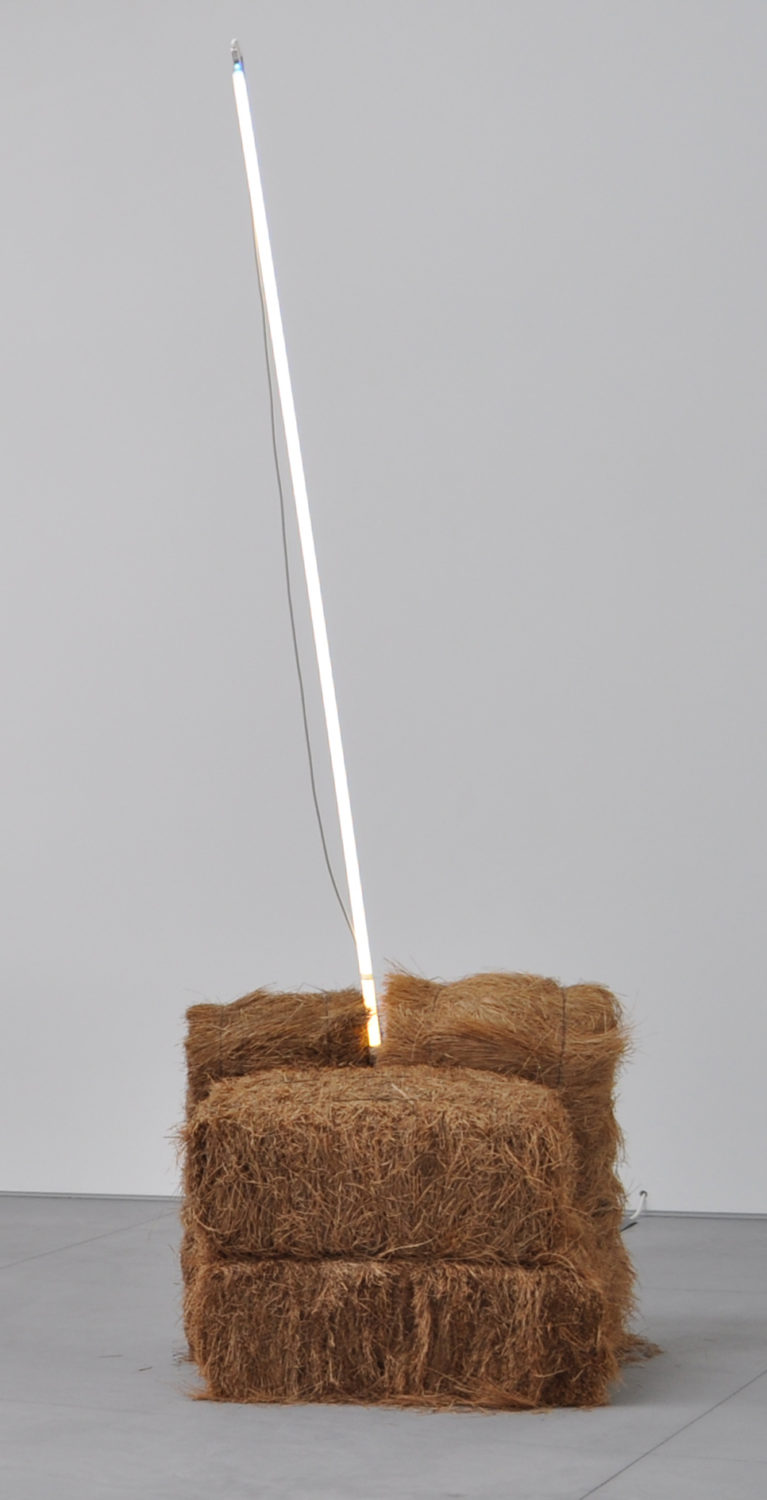 The Fibonacci sequence offered Merz an alternative way to measure and mediate space. For Progressione di Fibonacci (Fibonacci Progression), 1979/2019, a series of numbers rendered in blue neon are installed along the beams of Dia Beacon's east corridor, proliferating outward and hinting at the possibility of exceeding the rational architecture of the building. Merz frequently returned to the igloo form after his first application of the shape in 1968. At once archetypal and utopian, the igloo alludes to adaptation, nomadism, and self-sustenance. On view as part of this survey, two igloos from different points in Merz's career highlight the dynamic ways in which he deployed this form in response to a changing context.

"Merz's conceptually rigorous practice accommodates a great breadth of iconography and material sensibility, that remains radical even today and anticipates the sociopolitical and material trends of contemporary art," says curator Matilde Guidelli Guidi. "Shown in the context of Dia's collection, his singular approach is underscored, just as striking communalities with his international peers are revealed."



Feature image: Mario Merz, Tavola spirale (Spiral Table), 1982. © 2020 Artists Rights Society (ARS), New York/SIAE, Rome, courtesy Sperone Westwater, New York