The Aesthete's Wish List: 10 Of The Best Things You Can Buy This February
Covering February's new drops, restocks, and promising auctions, Something Curated has compiled a list of ten of the most coveted items available for purchase this month, spanning art, fashion, home and more.



Art

Bright Girls, 2019 || Nkechi Ebubedike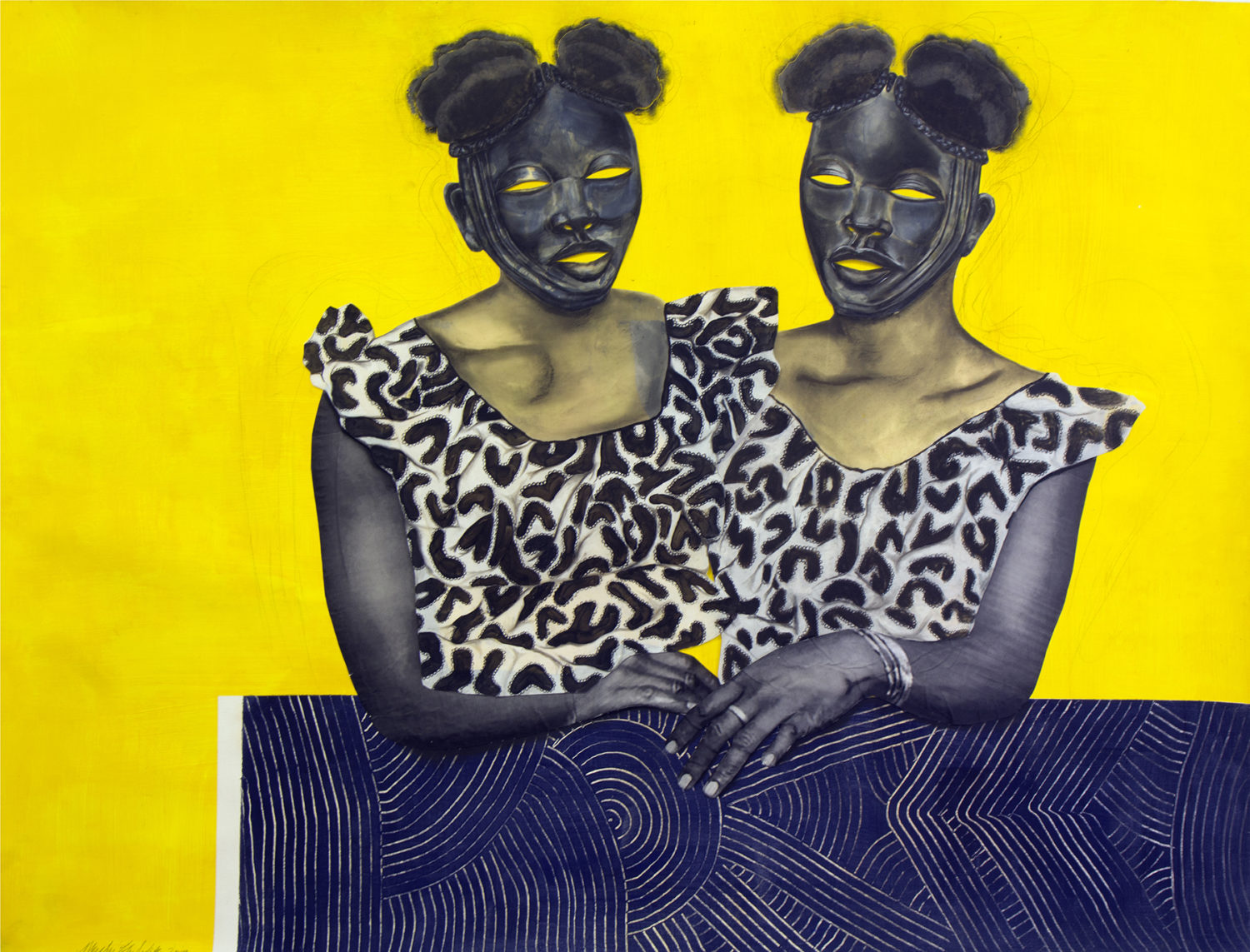 Nkechi Ebubedike is a Nigerian American artist currently living and working in Brooklyn, New York. Earning her masters from Central Saint Martins in London back in 2011, and her BFA at the Carnegie Mellon University, Pittsburgh, Pennsylvania, Ebubedike works across painting, sculpture, photography and installation. The artist makes material assemblages and videos, experimenting with the distortion and suspension of meaningful, culturally significant images. With a variety of international group and solo exhibitions in recent years, a successful showing in London in 2019 led to Ebubedike's work being acquired for the permanent collection of CCS Bard College Hessel Museum of Art, New York. Enquire at TAFETA.



Bacon and Egg; Ice Cream, and Beef Steak || Claes Oldenburg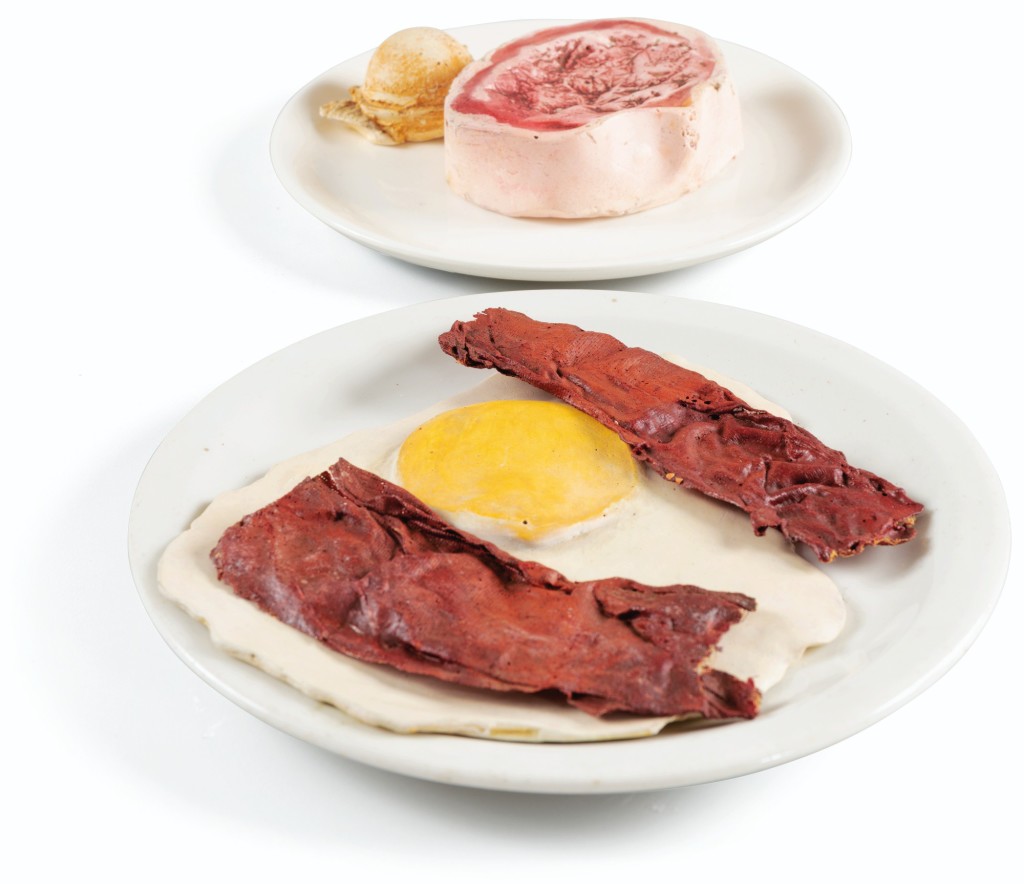 These cheerful sculptures by Swedish-born American artist Claes Oldenburg possess a particularly special provenance, signed and dedicated to Christo, the Bulgarian artist best known for wrapping buildings. Once part of Christo's personal collection, this work is signed on the reverse with the line, "To Christos from Claes." With his colossal hamburgers and giant cutlery, Oldenburg has been an icon of Pop since the early 1960s. In 1961 he rented a storefront, which he dubbed The Store, and stocked it with crudely painted forms resembling food, cheap clothing, and other mass-manufactured items that stupefied an audience accustomed to the austere, non-representational forms in Abstract Expressionist sculpture. These so-called "soft-sculptures" are now hailed as the first sculptural expressions in Pop art. Available at Sotheby's.



Fashion

Printed Dress || Sindiso Khumalo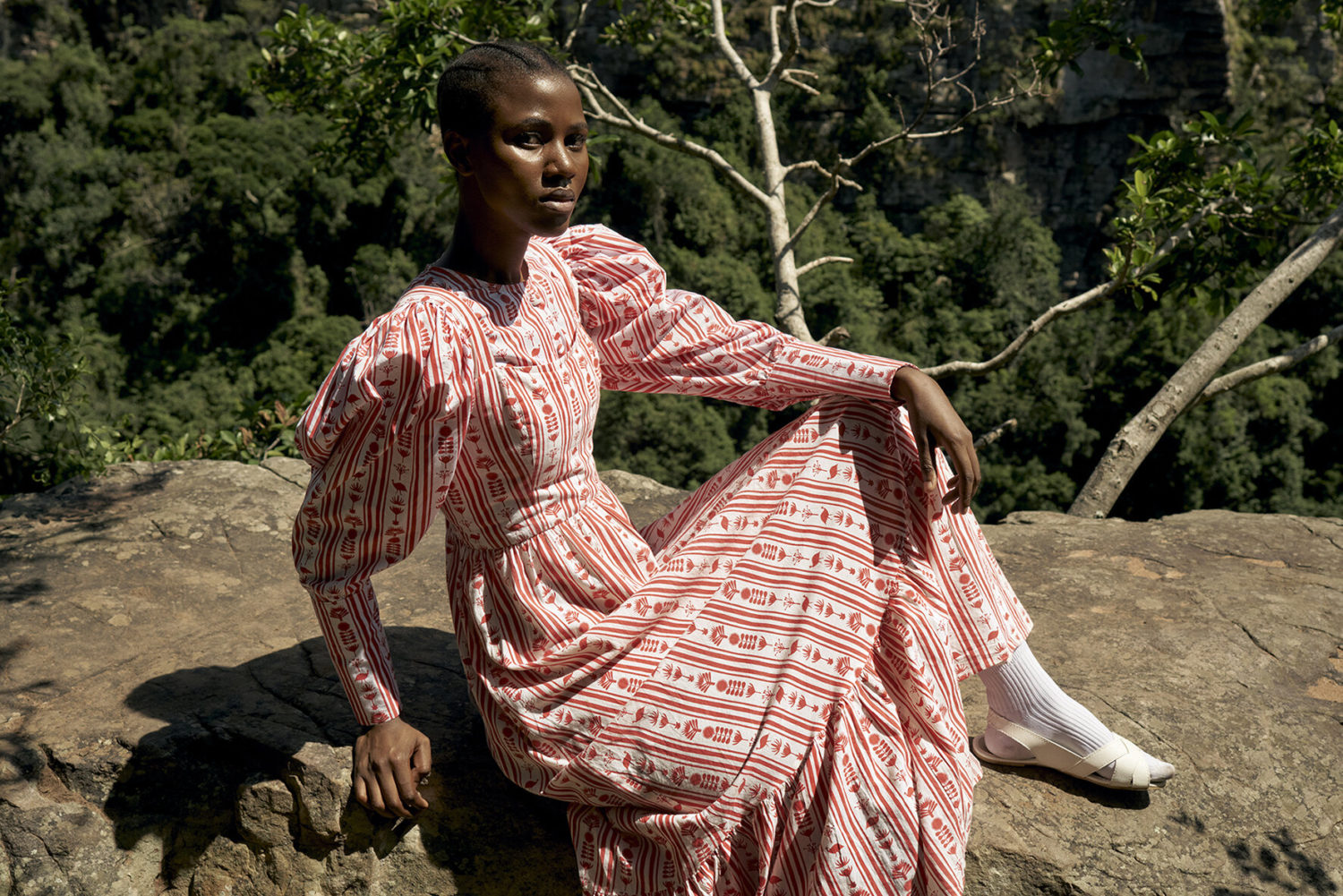 Womenswear designer Sindiso Khumalo was born in Botswana and raised in Durban, South Africa. She studied architecture at the university of Cape Town before moving to London to work for architect David Adjaye. It was then that she decided to take a plunge into fashion, and went onto undertake a Masters in Textile Futures at Central Saint Martins. Having launched her eponymous label in 2012, the designer focuses on sustainable contemporary textiles. She draws inspiration from her rich Zulu and Ndebele culture, and merges this seamlessly with Bauhaus and Memphis influences. Enquire at Sindiso Khumalo.



Archive Cyborg 009 Shirt || Yohji Yamamoto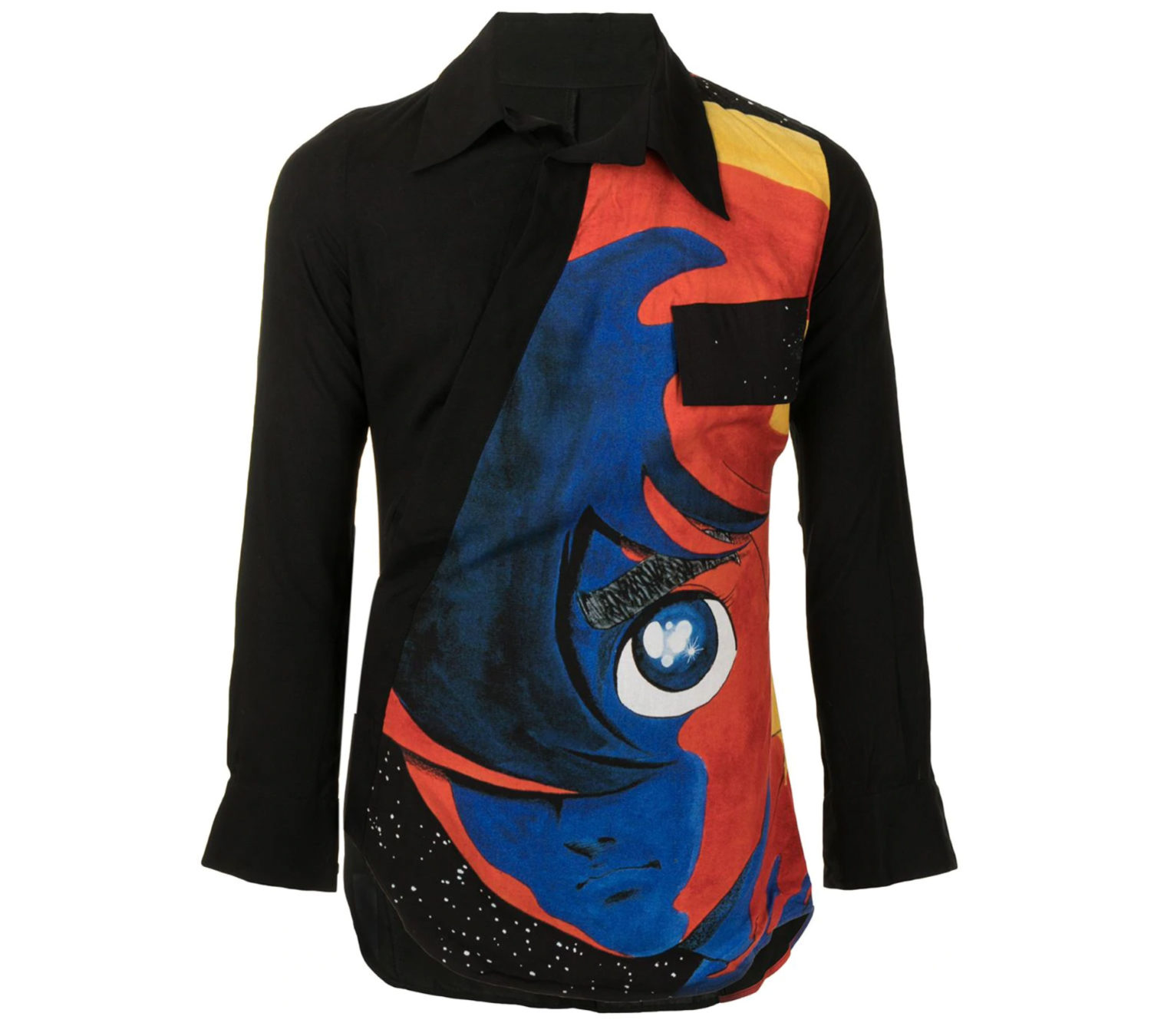 One of the greats of Japanese fashion, Yohji Yamamoto presented his first eponymous collection in Tokyo in 1977 before debuting in Paris and going on to revolutionise menswear. Responding to his visions of a post-war world in his early work, today the designer's archive pieces are incredibly collectible. Not so long ago, back in 2018, Yamamoto teamed up with Ishimori Productions for a special collection featuring the late Shotaro Ishinomori's iconic Cyborg 009 manga character. The unisex collection sees the 00 Cyborgs characters alongside villain Black Ghost for a number of knitted sweaters and long-sleeve shirts, such as this rare find. Available at Farfetch.



Accessories

'Midnight' Necklace || Serendipitous Project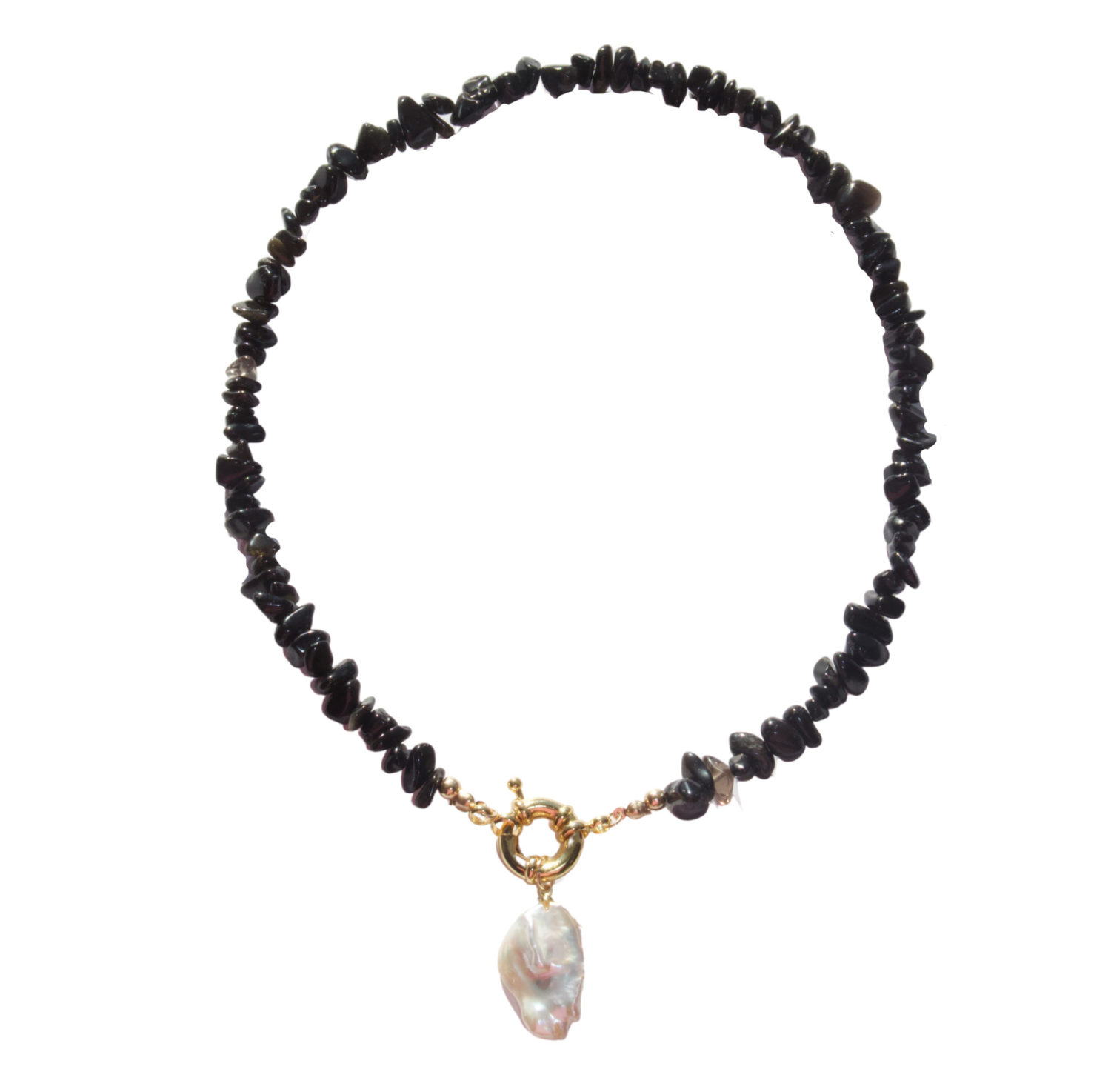 Founded in 2019 by Sydney Ziems, Serendipitous Project's jewellery designs comprise ethically sourced materials, meticulously assembled with love. All items from the label's permanent collection are handmade-to-order with the intention of reducing waste. The inspiration behind Serendipitous Project's diverse creations stems from Ziems' longstanding interest in Classical art, as well as the beauty of nature; she also notes her fixation with Victorian and Rococo fashion as a point of reference. This particular black beaded necklace features a 14k gold-filled sailor clasp and a baroque freshwater pearl. Available at Serendipitous Project.



Black Mink Slides || Saint Laurent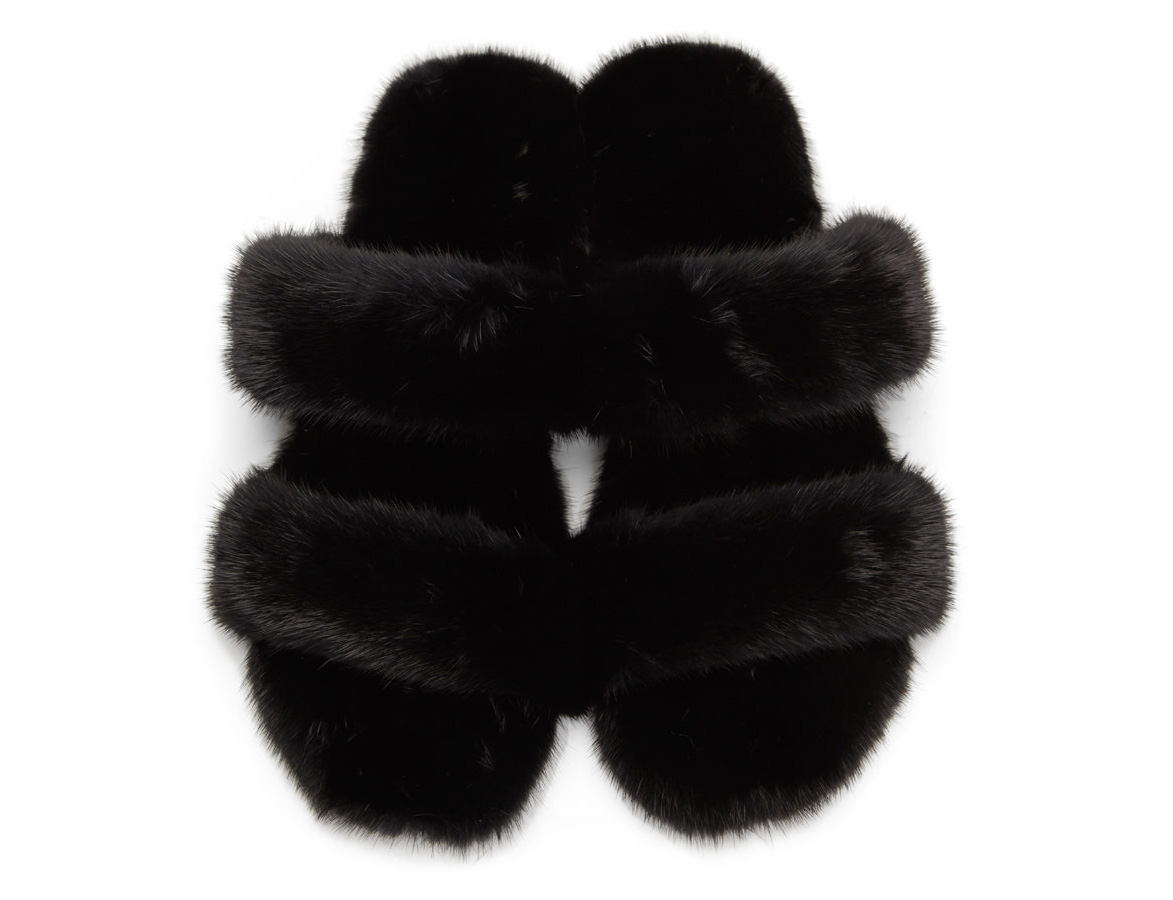 Founded in 1961, Yves Saint Laurent was the first couture house to introduce the concept of luxury ready-to-wear with its 1966 Saint Laurent Rive Gauche collection. This new approach represented a critical first step in the modernisation of fashion and revolutionised the sociocultural landscape. Now, under the creative direction of Anthony Vaccarello, appointed in April 2016, Saint Laurent continues to uphold a legacy of modernity, refinement, and rebellion. These ultra-cosy mink fur slip-on sandals in black feature an open round toe, fur footbed and tonal leather sole. Available at SSENSE.



Home
Adjustable Table Lamp, 1962 || Angelo Lelii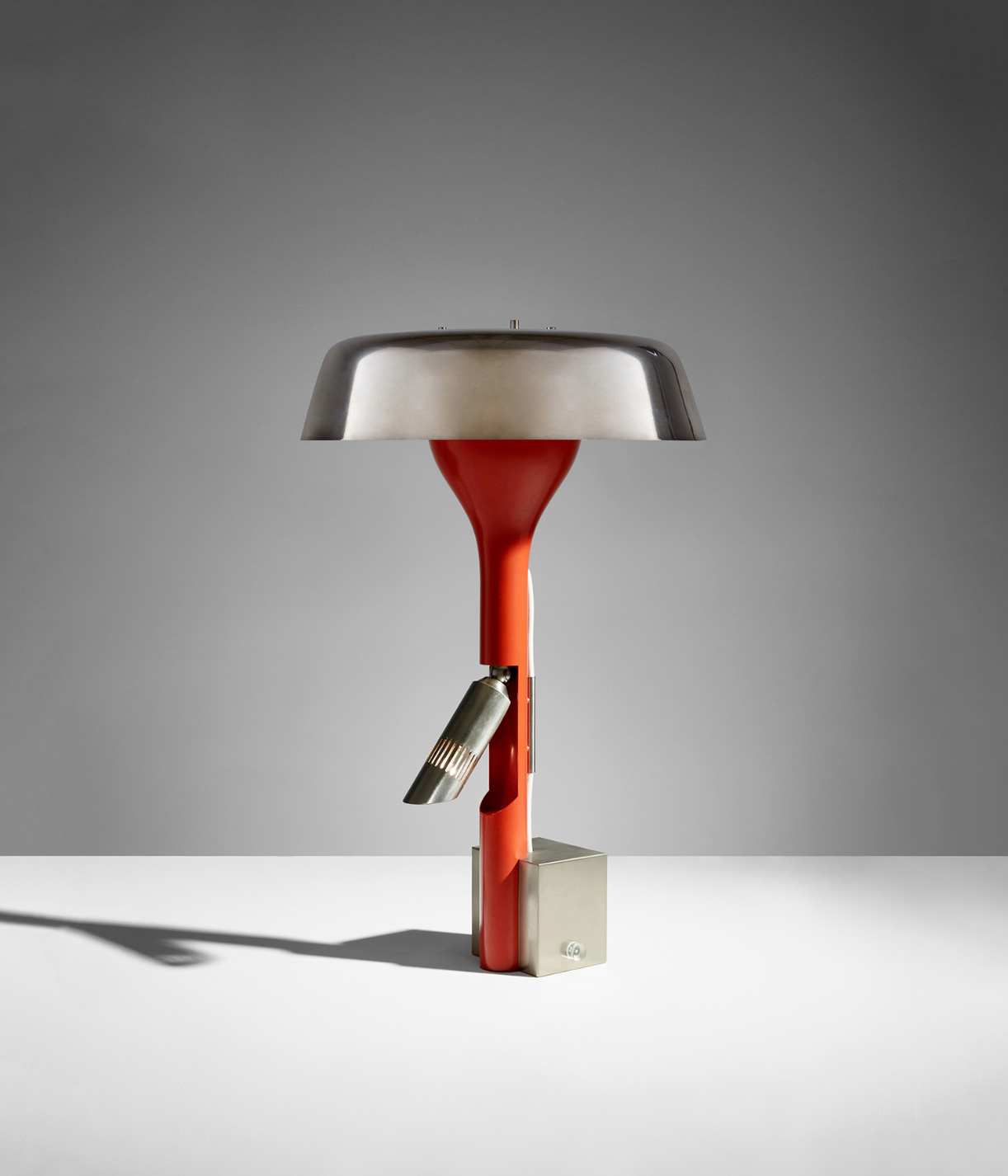 Italian designer Angelo Lelii founded the innovative lighting company Arredoluce in Manza, Italy in the years surrounding World War II. Little biographical information on Lelii has survived, but some sources indicate he lived from 1911 to 1979. He was, nevertheless, an active and influential participant in the post-war Italian design boom and is regarded today to be a key protagonist of modernist-era lighting design. Arredoluce produced lighting until its closure in 1979. This striking lamp, an exemplary model of Lelii's aesthetic style, dates back to 1962 and is made from steel, painted aluminium and chromium-plated brass. Available at Phillips.



Pillow Hammock || Bless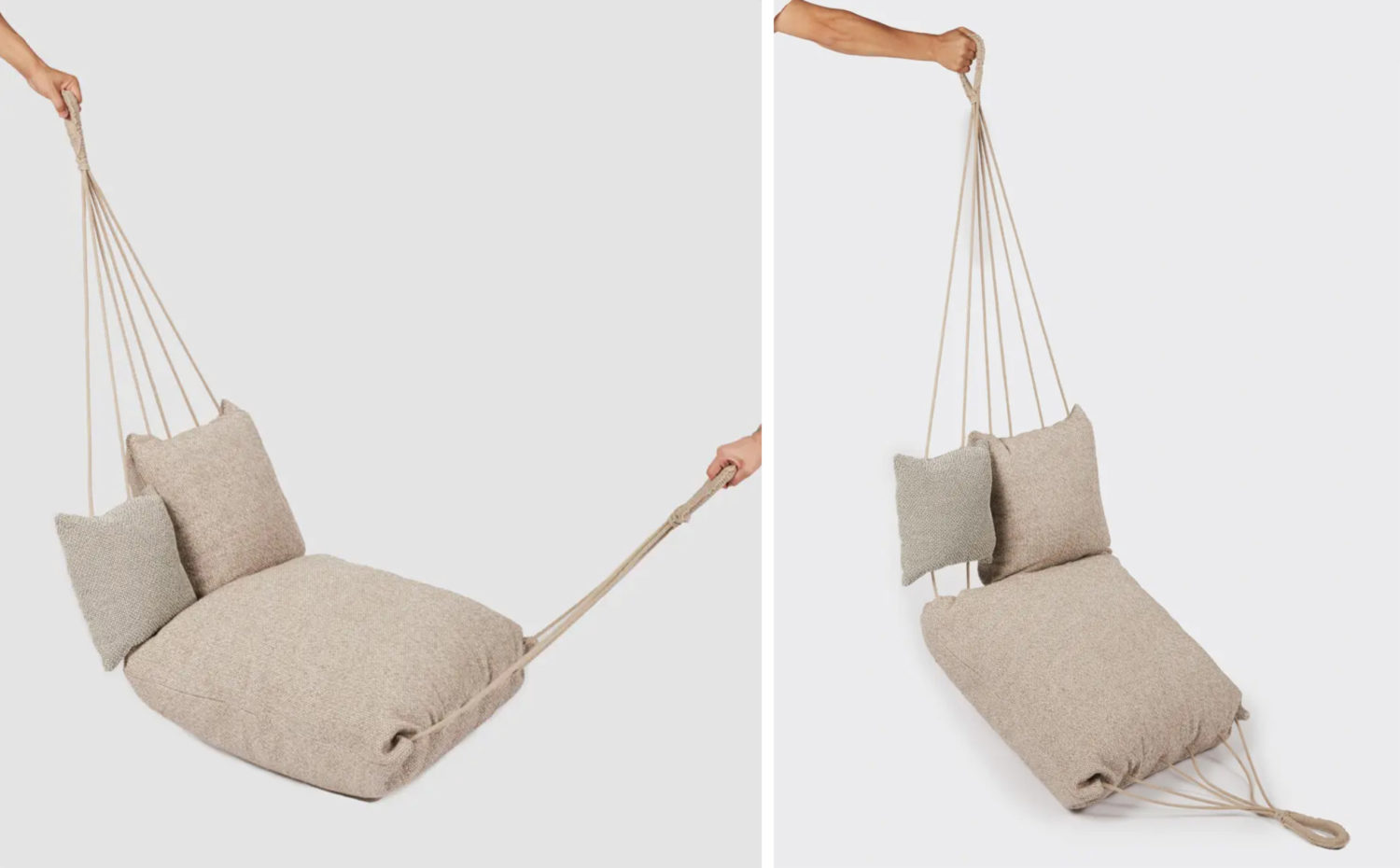 Founded in 1995, multidisciplinary brand BLESS is composed of design duo Desirée Heiss and Ines Kaag. After plastering the streets of Berlin and Vienna with posters labelled 'BLESS', the brand began to gain attention in the winter of 1997/8, when Martin Margiela sent models down the runway wearing BLESS wigs made out of fur. Heralded as fashion's most avant-garde designers, the pair has continued to push the boundaries of fashion and art, investigating everything from interior design to stylised advertising in unique ways. This elegant hammock is composed of plush pillows of various sizes, adjustable in position for your comfort. Available at GENTLEWENCH.



Books

4 Brown Girls Who Write || Roshni Goyate, Sharan Hunjan, Sheena Patel & Sunnah Khan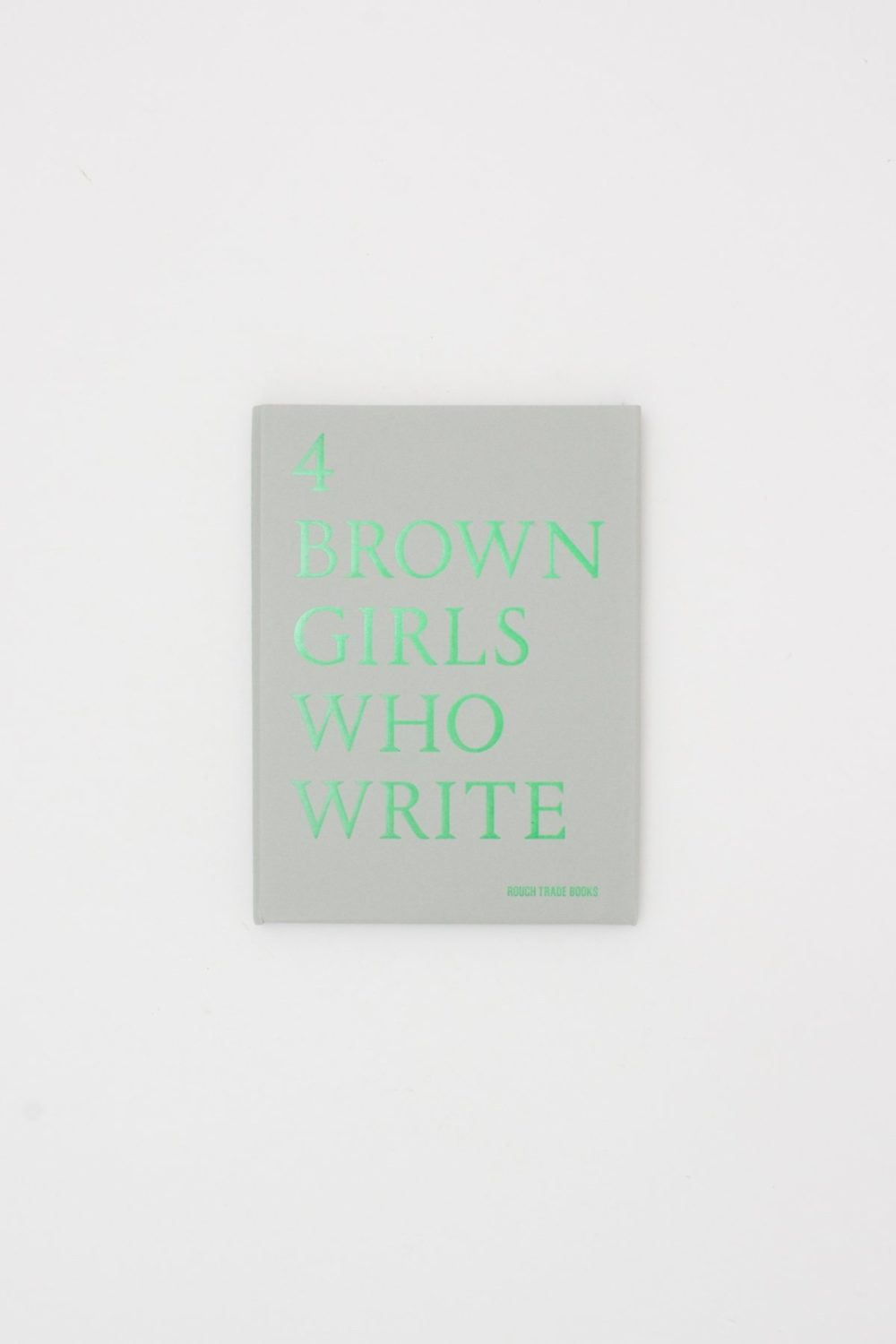 Roshni Goyate, Sharan Hunjan, Sheena Patel, and Sunnah Khan are four writers that make up the talented collective '4 BROWN GIRLS WHO WRITE' and bring their radical, polyphonic performance style to bear on a series of individual pamphlets that still resonate with their collaborative force. Each author's discreet publication is a stand-alone work, published as a set of poetry and prose pamphlets, highlighting the daring, brilliant writing that characterises both the group and each individual author. Available at Tenderbooks.



Masterpieces of Fantasy Art || Dian Hanson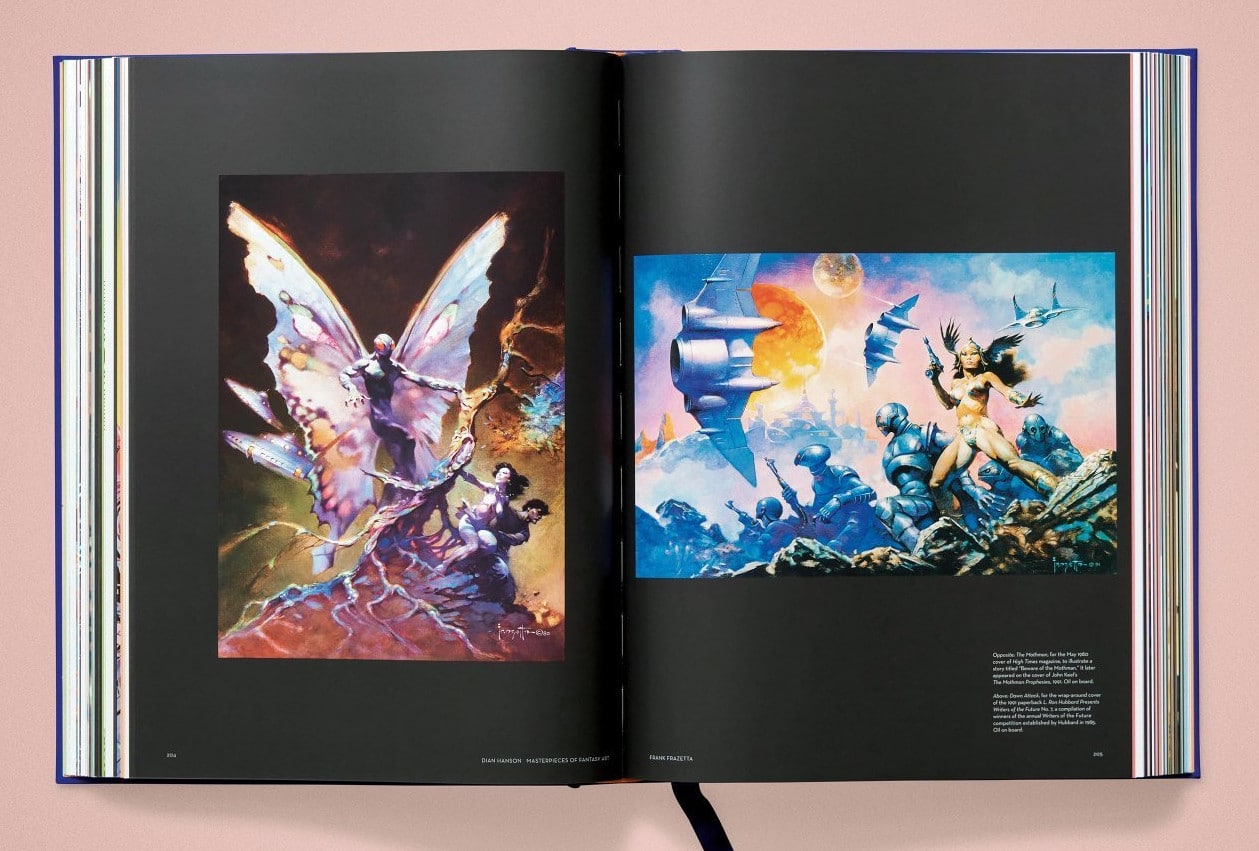 Fantasy art took off in 1923 with the launch of Weird Tales magazine, was reinvigorated in the 1960s with The Lord of the Rings, Conan the Barbarian paperbacks with Frank Frazetta covers, and the late '60s emergence of fantasy psychedelia. It went big in the '70s with the role-playing game Dungeons & Dragons, the brilliant French magazine Métal Hurlant, and the first Star Wars film. The number of active artists peaked in that decade, but a new generation of fans discovered the genre through fantasy trading card games in the '90s, leading to a massive interest in the art form today. This tome features original paintings, contextualised by preparatory sketches, sculptures, calendars, magazines, and paperback books for an immersive dive into this fanciful genre. Available at TASCHEN.



Feature image: Artwork by Frank Frazetta, from 'Masterpieces of Fantasy Art' (via TASCHEN)