Whitechapel Gallery Curators Dr. Nayia Yiakoumaki & Cameron Foote On Surrealism's Overlooked Female Pioneers
On a balmy summer's day in 1936 a woman dressed in a bridal gown paraded around Trafalgar Square, London, her face entirely covered with red roses, in tribute to Salvador Dalí's painting, Woman with the Head of Roses, 1935. The mystery woman, who puzzled passers-by and made newspaper headlines, was later revealed to be artist Sheila Legge, appearing that day as 'the phantom of Surrealism' to launch the London International Surrealist Exhibition, held at the New Burlington Galleries in Mayfair. From 19 May–12 December 2021, Whitechapel Gallery's new archive exhibition, Phantoms of Surrealism, brings together artworks, photographic scrapbooks, press cuttings and original correspondence from the 1936 exhibition, including a new scale model. The show reveals the pivotal role of women as artists, behind-the-scenes organisers, editors and animators of the Surrealist movement in Britain.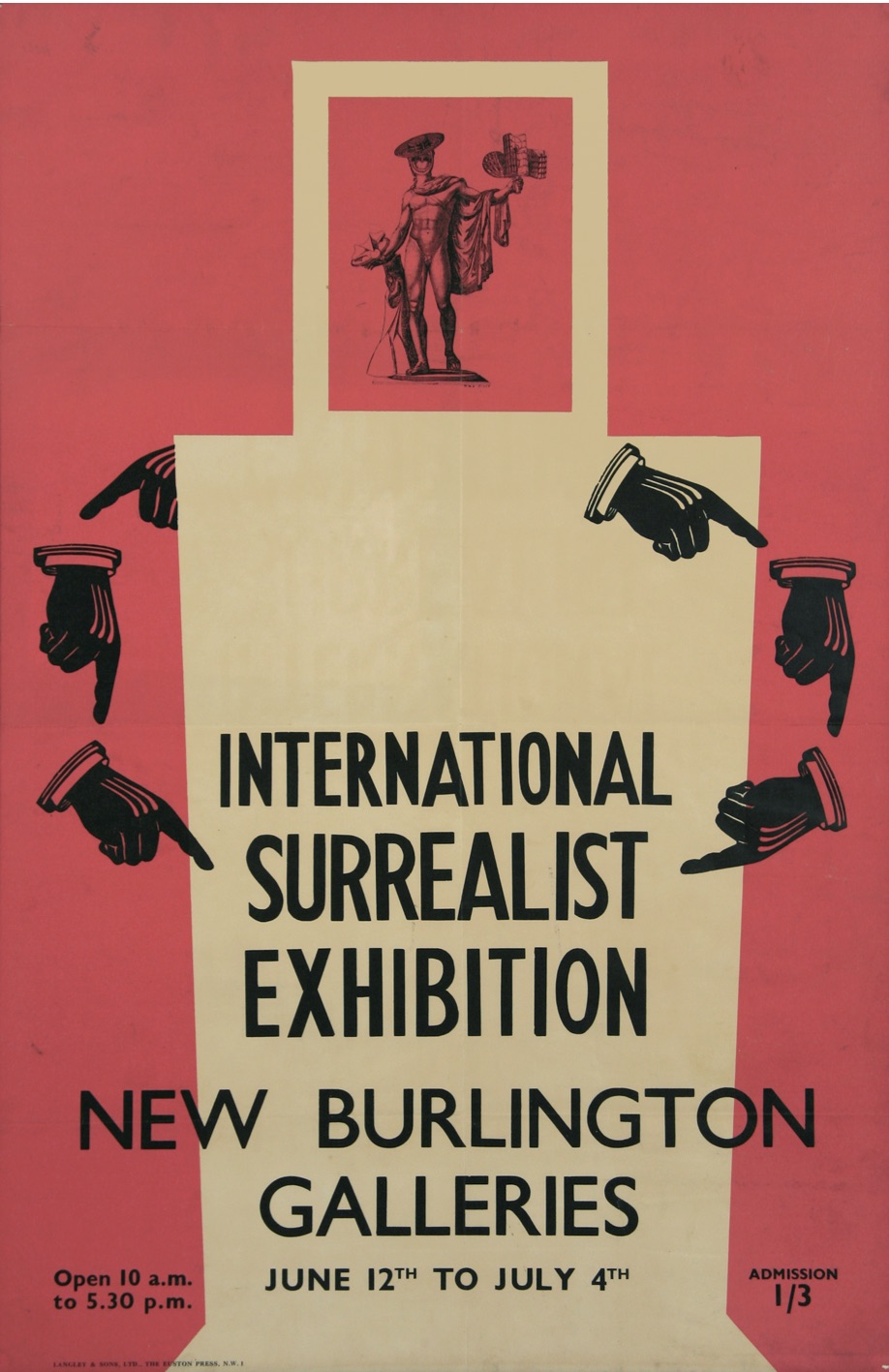 The show's curators, Dr. Nayia Yiakoumaki and Cameron Foote, tell Something Curated: "The starting point for Phantoms of Surrealism is a performance in the summer of 1936, by artist Sheila Legge who stood at Trafalgar Square as the 'phantom of Surrealism', dressed in a white gown, her face covered in roses. This is a significant performance, not only because it launched the London International Surrealist Exhibition, but, moreover, because it is an exceptionally early example of 'performance art' in Britain and notably featured a female artist. In association to the performance, we are focusing on the London International Surrealist Exhibition itself as it was the first major presentation of surrealism in Britain. This show was coordinated by a group including women artists who acted as organisers and committee secretaries and also contributed artworks or ideas in various ways. While the work of many women surrealist artists is gradually gaining recognition today, figures crucially important to the early history of the movement in Britain, such as Diana Brinton Lee, Sheila Legge and Stella Snead, remain somewhat understudied."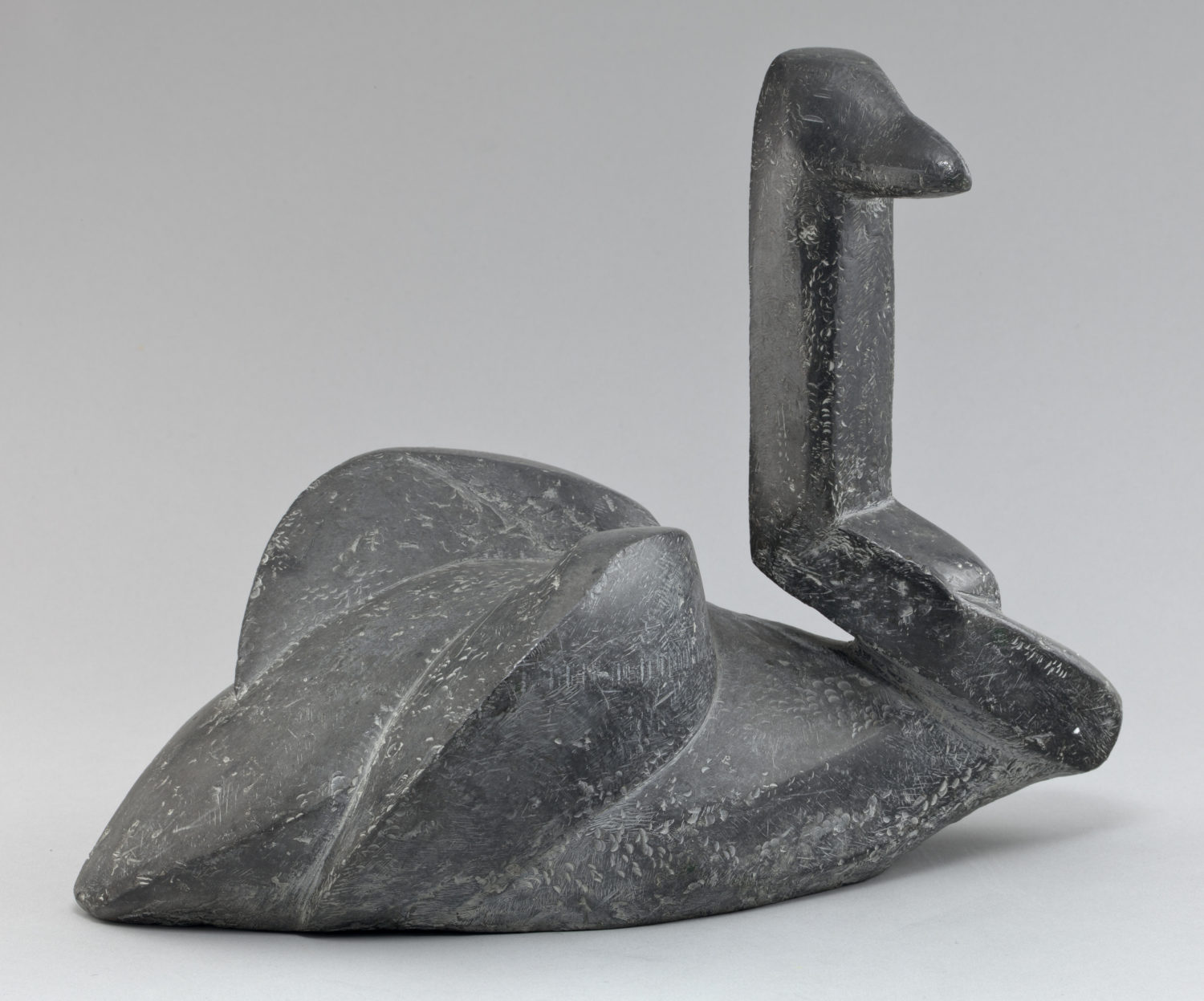 Expanding on the upcoming exhibition's efforts to present the often overlooked contribution of women artists, Yiakoumaki and Foote explain: "The exhibition aims to present unseen and rare work by the artists we selected, whilst giving them a platform at a public UK gallery for all visitors to access for free. Usually, these works are stored in private collections and inaccessible to most. At another level, we interweave two historic exhibitions and reveal the artistic and political networks instigated by two historic shows – the London International Surrealist Exhibition in 1936 and the Artists International Association (AIA) exhibition held at Whitechapel Gallery in 1939. The artists we are presenting in Phantoms of Surrealism presented their work in both these pre-WW2 shows and contributed to the history of both surrealism and Whitechapel Gallery's history. They were pivotal to the organisation of the exhibitions and the public events that were organised in association."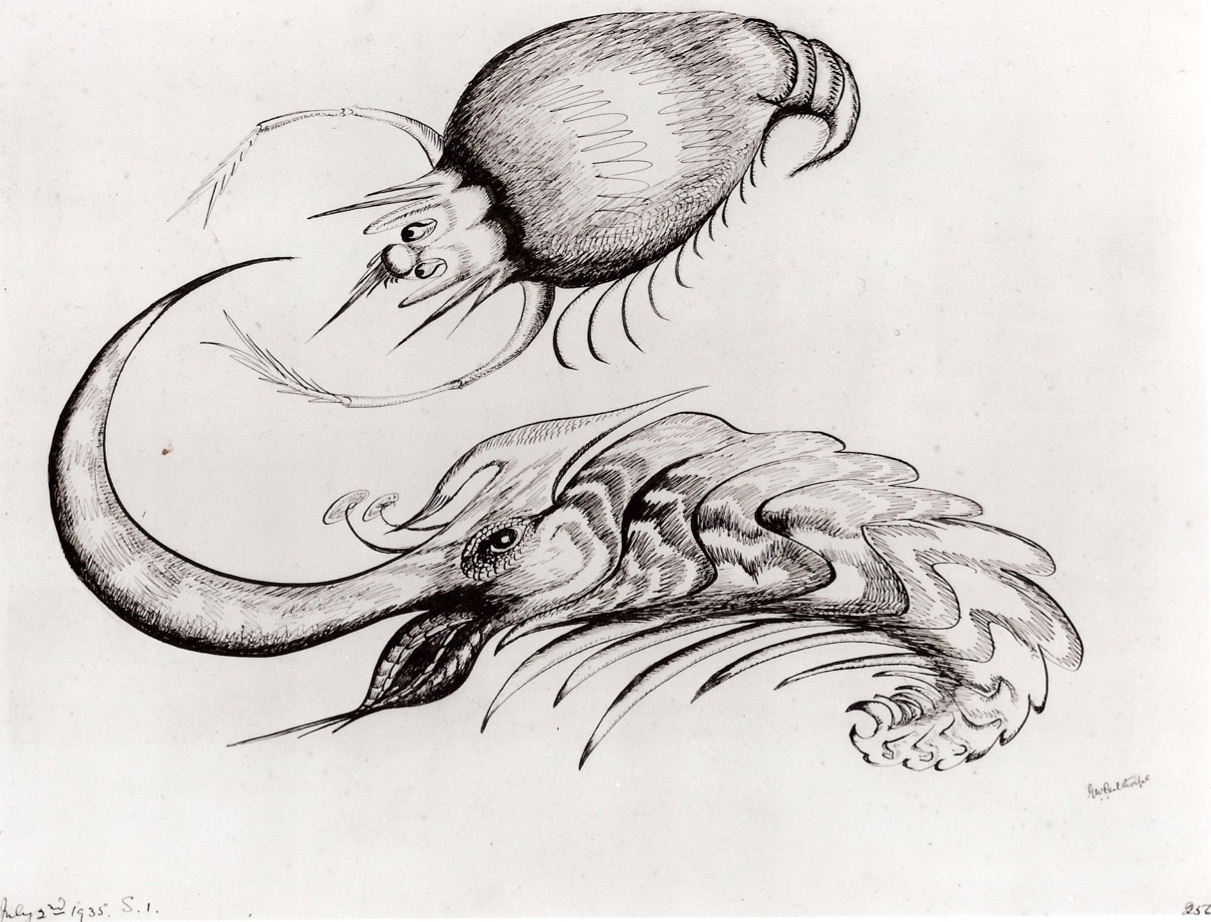 The curators continue: "In addition, our juxtaposition of these two exhibitions aims to attest to the relationships, synergies and conflicts between politically active artistic groups such as the surrealists and the members of Artists International Association. Both groups were positioned against the status quo and deployed different methodologies: the surrealists challenged perceptions of reality and the AIA often deployed more direct means of promoting left-leaning political causes."
Phantoms of Surrealism features eleven artists including Ruth Adams (1893–1949), Eileen Agar (1899–1991), Elizabeth Andrews (1882–1977), Diana Brinton Lee (d. 1982), Claude Cahun (1894–1954), Ithell Colquhoun (1906–1988), Sheila Legge, Grace Pailthorpe (1883–1971), Elizabeth Raikes (1907–1942), Edith Rimmington (1902–1986) and Stella Snead (1910–2006).



Phantoms of Surrealism at Whitechapel Gallery runs from 19 May–12 December 2021.



Feature image: Sheila Legge as Surrealist 'Phantom', Trafalgar Square, London, 11 June 1936 Photograph attributed to Claude Cahun Courtesy Jersey Heritage Collections