5 Highly Collectible Fashion x Art Collaborations To Shop This Month
The longstanding love affair between artists and designers is nothing new, with iconic collaborations like Piet Mondrian and Yves Saint Laurent's graphic dresses and Elsa Schiaparelli and Salvador Dalí's prolific collaborative relationship setting standards high. Taking a closer look at some recent examples of this tradition, spanning diverse garments and accessories from the past decade, Something Curated highlights five extraordinarily covetable fashion and art collaborations available for purchase this month.



Démones x Matthias Garcia || Joyel Voile Scarf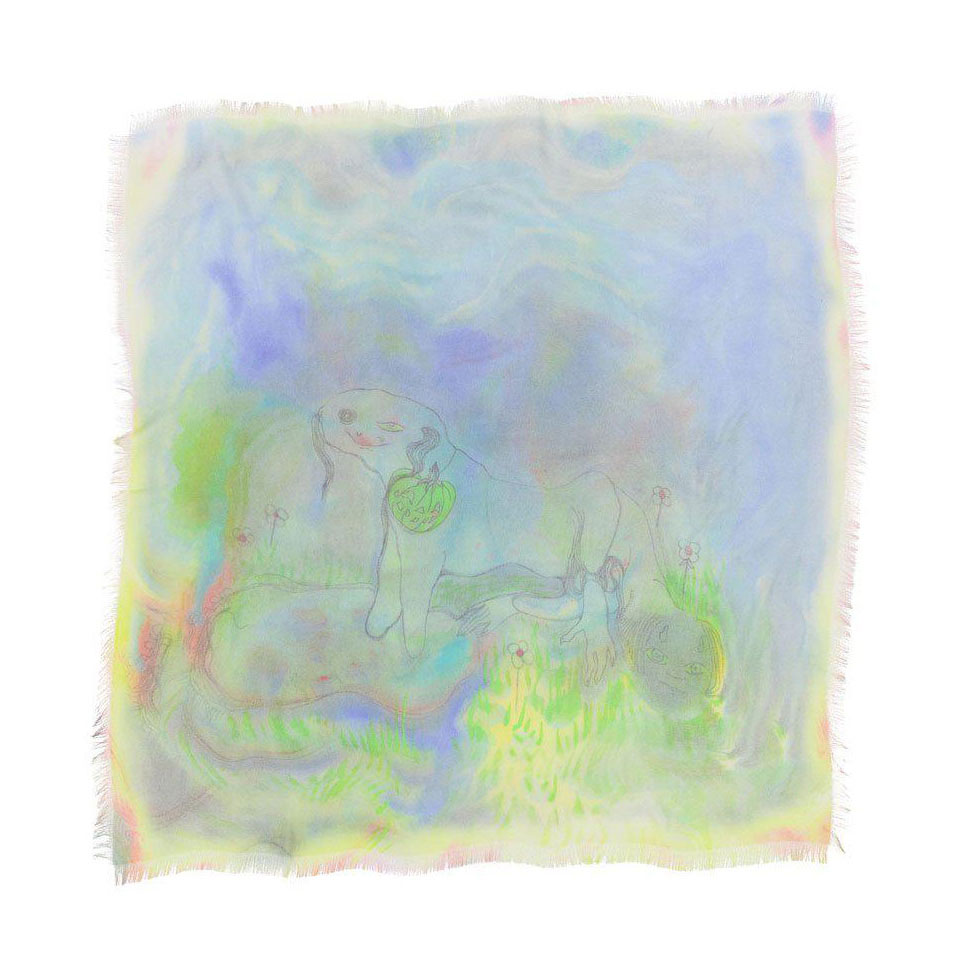 Emerging French artist Matthias Garcia, who graduated from the Beaux-Arts de Paris in 2020, employs unexpected and sweeping spectrums of colour in his paintings, seamlessly bringing together hues that we rarely associate together. Drawing on the fairy tales of Hans Christian Andersen, such as The Little Mermaid, folkloric histories, and ancient mythologies, Garcia's fantastical realm recalls his attraction to ambivalence, fantasy and storytelling. Through his absorbing works, the artist familiarises us with a world, his own, but also one of the possible worlds of tomorrow. Created in collaboration with Parisian silk scarf manufacturer Démones, Garcia's limited edition scarf is available at Elevastor.



Dior x Marc Quinn || Lady Dior Bag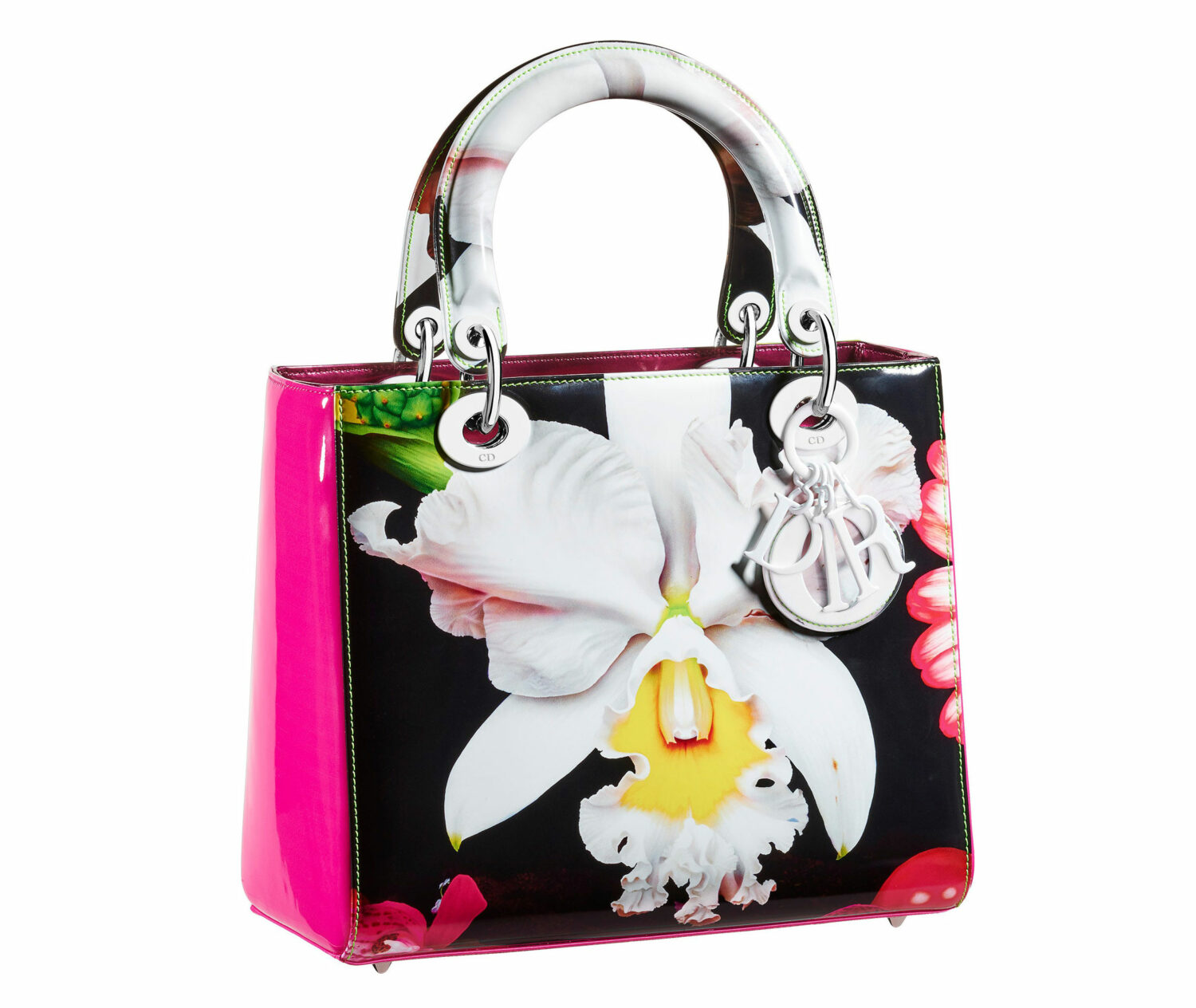 Coinciding with the unveiling of the House of Dior back in 2016, a townhouse retail space on Bond Street redesigned by Peter Marino, British artist Marc Quinn created a vivid collection of handbags and accessories in collaboration with the French fashion house. The collection, which was only sold at the London store in limited editions, draws on his archive of flower canvases, created in the style of the Dutch still-life paintings popular in the 17th century. Orchids have been a source of inspiration for the artist for nearly two decades. They have featured as giant glossy sculptures in bronze and ice, and on various proportioned canvases. So it's perhaps no surprise that these otherworldly blooms should find their way into Quinn's collaboration with Dior. Available at Fashionphile.



Raf Simons x Robert Mapplethorpe || Long Shirt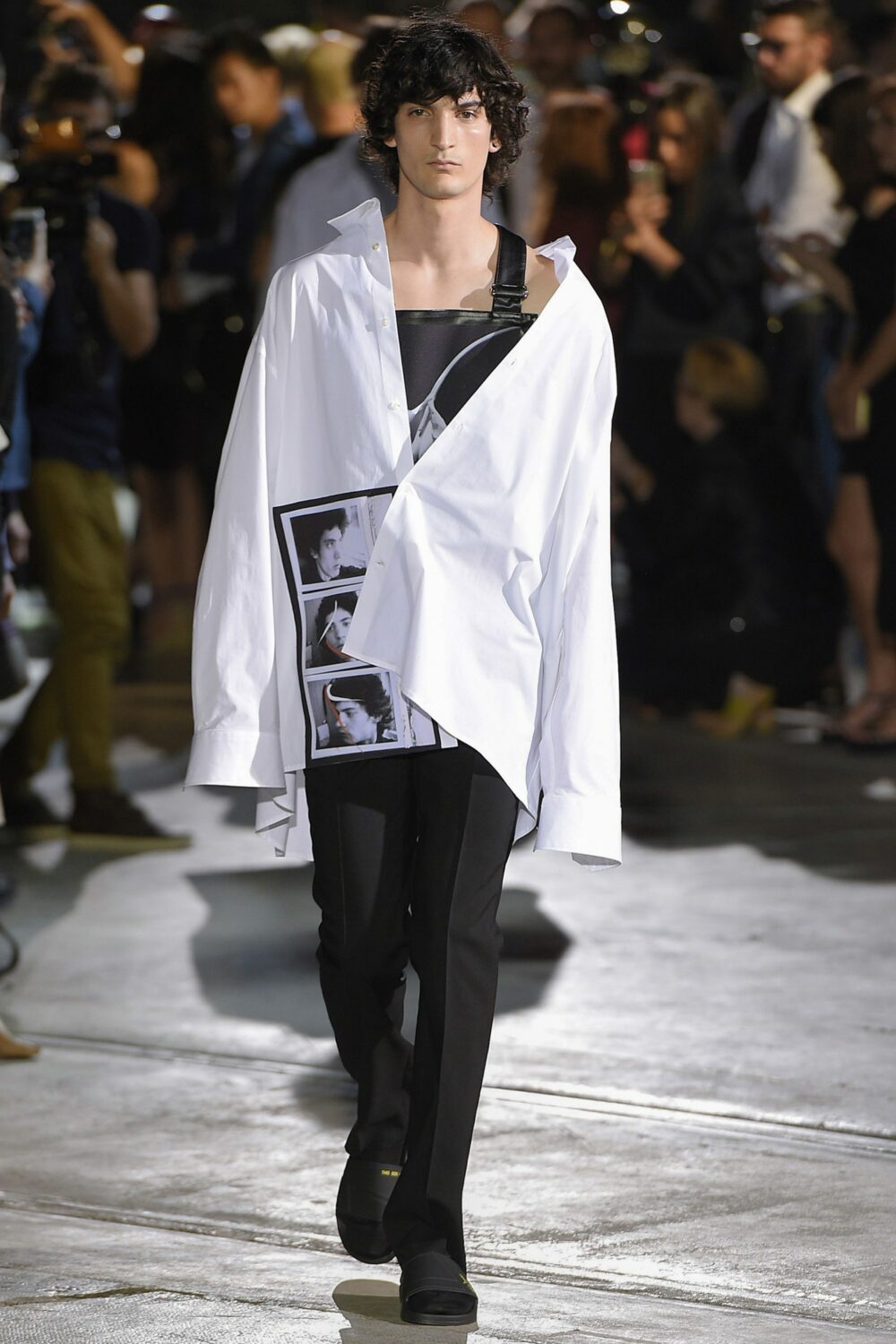 Raf Simons' love of art is well documented; in early collections, the Belgian designer referenced the works of greats like Rothko and Picasso, as well as contemporary artists like Brian Calvin. Simons once staged a runway at the Gagosian gallery on the outskirts of Paris with models weaving through artworks. In 2007, a sculpture by Conrad Shawcross was used as part of a show set, and in 2014 Simons collaborated on an entire collection with artist Sterling Ruby. One of his most memorable artist collaborations is perhaps his Spring/Summer 2017 collection, which utilised photographer Robert Mapplethorpe's politically charged imagery throughout. This particular long white shirt, styled in the show unbuttoned in places to create an impression of hurriedness, is now available at Vestiaire Collective.



Comme des Garçons Shirt x Yue Minjun || Trousers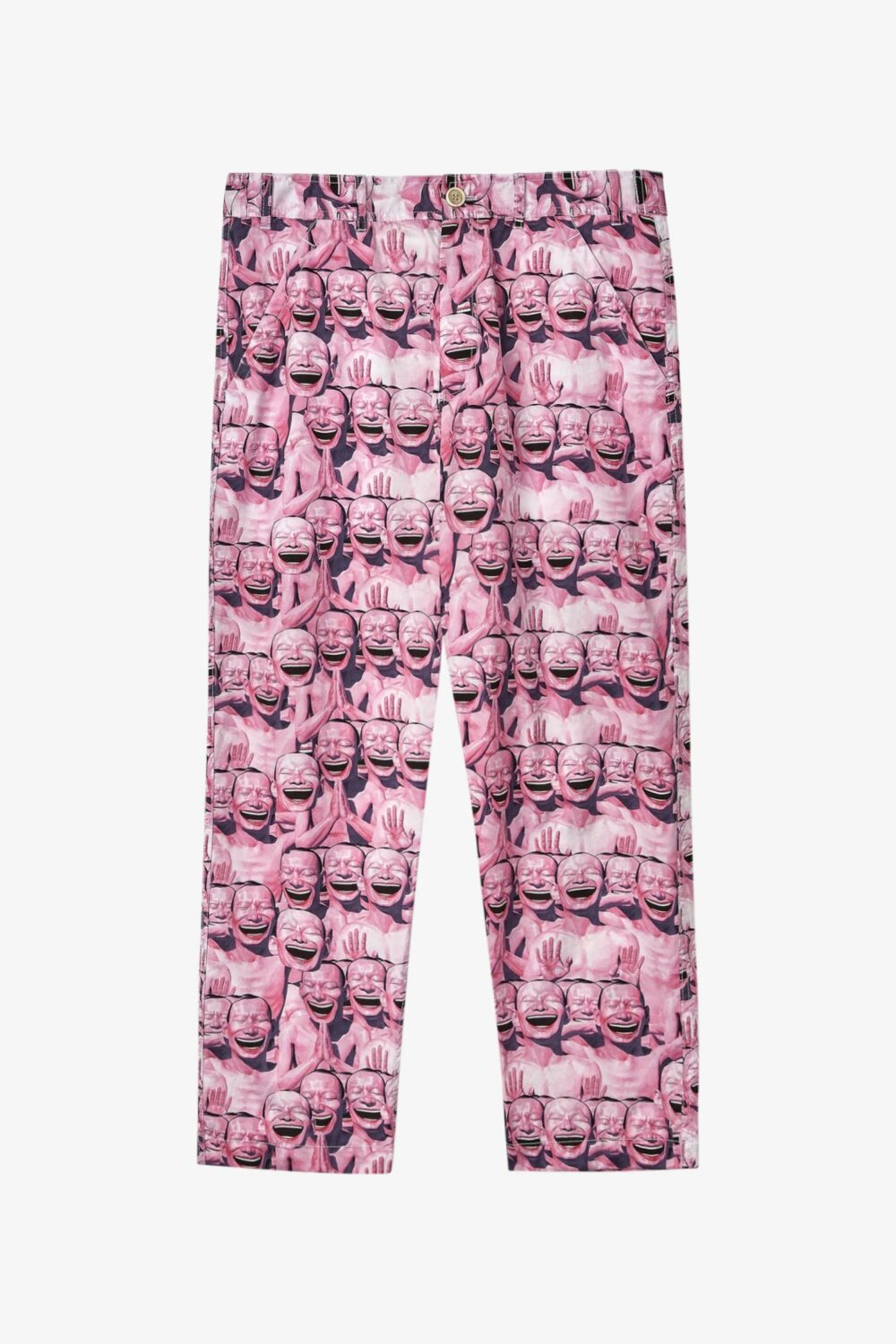 Best known for creating surreal paintings featuring his own hysterically laughing face, contemporary Chinese artist Yue Minjun collaborated with Comme des Garçons Shirt back in 2020, covering various Comme staples with colourful iterations of his laughing head. The artist often challenges social and cultural conventions by depicting objects and even political issues in a radical and abstract manner. Taking influences from pop art and surrealism, and dubbed by art critic Li Xianting as cynical realism, Minjun imbues his work with witty social commentary, attempting to understand the world by making it even more bizarre. These eye-catching trousers from Comme des Garçons Shirt's SS21 collection, featuring a four-pocket design and all-over print, are now available at Frame.



Louis Vuitton x Richard Prince || Jokes Tote
Throughout Marc Jacobs' time at Louis Vuitton, the brilliantly playful designer collaborated with a whole host of eminent artists from Stephen Sprouse and Yayoi Kusama, to Takashi Murakami, all of whom applied their artistic vision to sartorial pieces for the French fashion house. Among Jacobs' standout Vuitton collaborations was his collection created with American painter and photographer Richard Prince. Within the series of handbags created by Jacobs and Prince were a number of totes featuring the artist's Jokes series printed across monogrammed canvas with a faded watercolour finish. The collaborative handbag collection received a launch party at the Guggenheim, where Louis Vuitton clad nurses modelled the tongue-in-cheek pieces. Available at 1stdibs.



Feature image: Comme des Garçons Shirt x Yue Minjun via Julian Fashion