CUT Festival: Exploring The Art Of Barbering
Running from 24th February to 5th March 2017, under the directorship of artist Jamie Lewis Hadley, east London sees the inaugural edition of the multidisciplinary art festival CUT, taking place across local barbershops as well as independent arts spaces in the city, including Toynbee Studios and the Archive Gallery. Since completing a BA and MRes in Theatre and Performance at the University of Plymouth, Festival Director Hadley has been working predominantly as a live performance artist, showing work internationally. His practice utilises his career as a former professional wrestler, employing this as a departure point to create art performances that explore, both aesthetically and thematically, deterioration, endurance and violence.
Barbering is a centuries old practice that has united communities, healed ill bodies and helped us find a way to illustrate our identities. From the Black barbershops of nineteenth century North America, to the physicality of Turkish barbers, the healing rituals in India and the rise of the 'metrosexual', the barbershop has been a stronghold of various societies across the world. Through newly commissioned work and a curated programme, the festival will bring together established and emerging artists, barbers and activists who creatively and critically use the history, politics and craft of barbering to explore themes of race, gender, ritual and community.
Historically a place exclusively for men, the barbershop has developed in recent years into a more inclusive space. Shops like Open Barber and Barberette in London now actively promote their shops as safe and open spaces that welcome those who identify as queer, trans or female, and the festival seeks to address key issues surrounding gender and image construction within the field of barbering in the twenty-first century.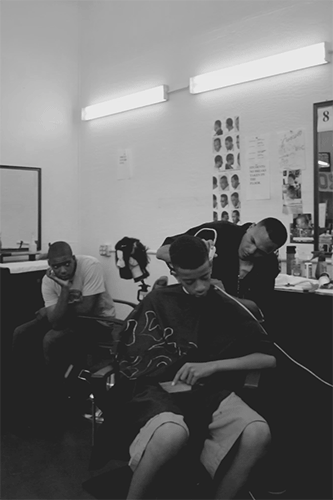 Among the exhibiting artists is Oreet Ashery, whose practice spans live performance, moving image, photography, workshops and writing. Her work Hairoism is a performance dedicated to gender materiality and to the hairstyles of four male public figures. Born in Nigeria, Inua Ellams is a cross art form practitioner, a poet, playwright and performer, graphic designer and founder of the Midnight Run, an international walking experience. Barber Shop Chronicles is Ellams' third play at the National Theatre. This dynamic new piece leaps between barbershops in London and five African cities.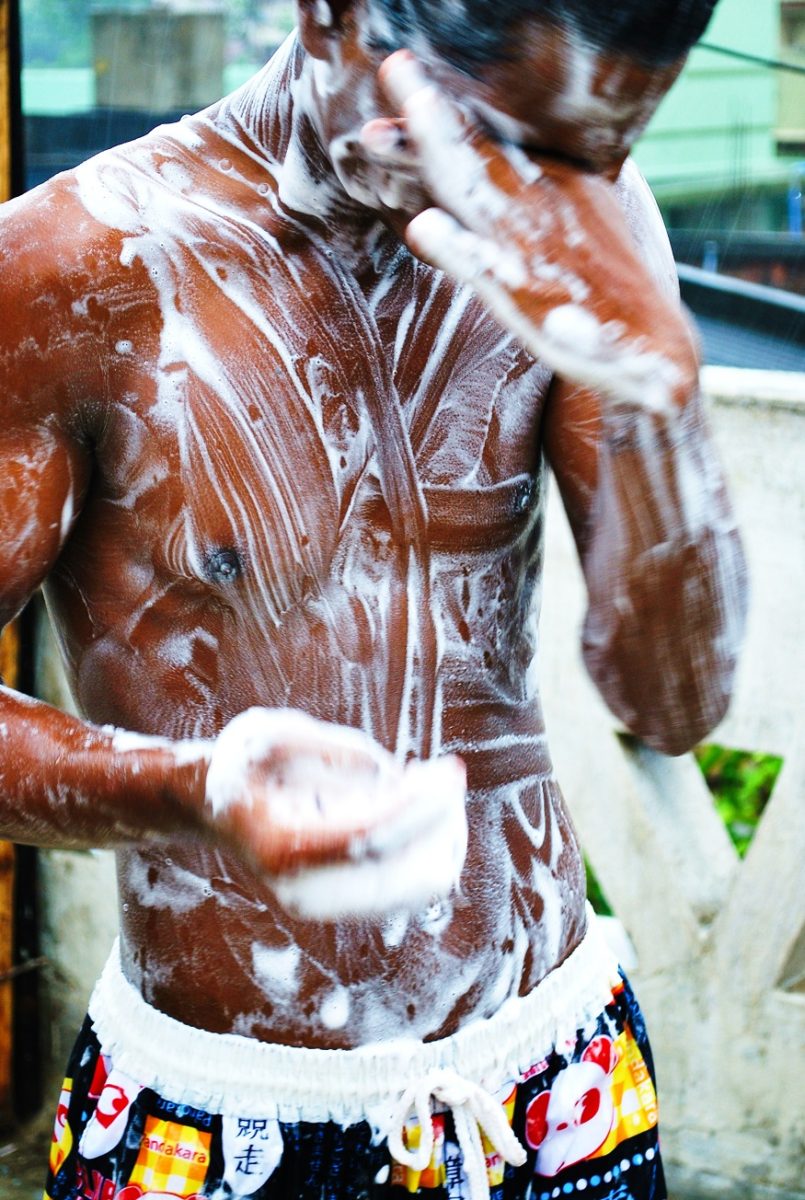 The festival is produced by Xavier de Sousa, a performance maker and producer who has previously collaborated with artists including Tino Sehgal, Lauren Barri Holstein and Rosana Cade. Alongside the main programme, the festival will also commission five new artists from the UK to be exhibited in specific barbershops across East London through the Next in Line section of the event. Funded by Jerwood Charitable Foundation and Blank Billboard CIC, this initiative promotes direct collaboration between artists and barbershops, encouraging interaction with local passers-by and the east London communities.
Feature image: Hairoism, Oreet Ashery | Images courtesy of Artists & CUT Festival