Seven London Designers Shortlisted For 2017's LVMH Prize
Last week, 21 young designers made the shortlist for the fifth annual LVMH prize, which seeks to honour and support young fashion designers around the world. Of these 21, seven are either from London or currently based in the city. It's no secret that London is a vibrant and creative force in the fashion industry, but even so, this highlights its status as one of fashion's preeminent global contributors. The winner won't be announced until June 16th, so in the meantime, Something Curated has compiled a preliminary guide to the seven London-based designers who found themselves on the shortlist.
Charles Jeffrey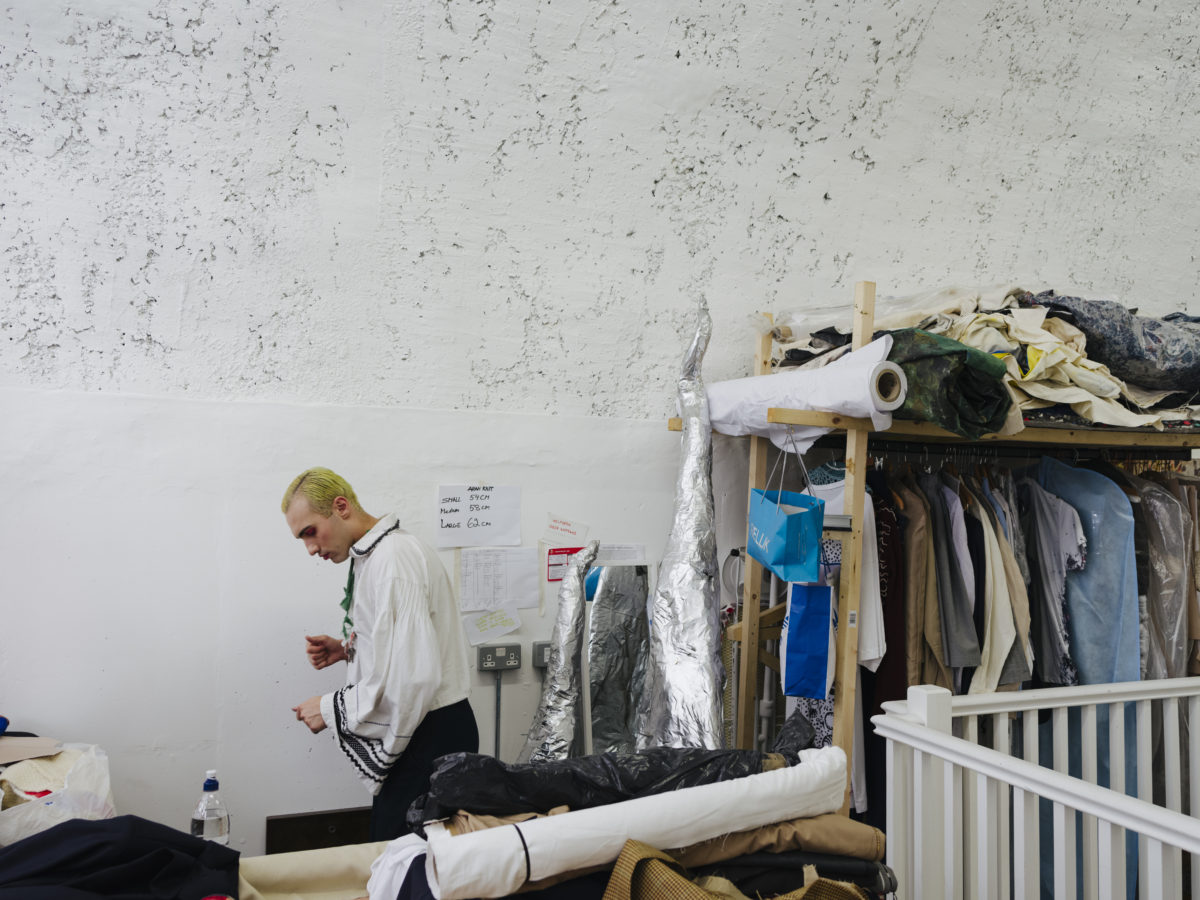 Scottish-born designer Charles Jeffrey graduated with an MA in Fashion Design from Central Saint Martins in 2015. His label LOVERBOY, which he shows with Fashion East, incorporates influences from far-reaching aspects of London's queer and club culture. To draw inspiration for his theatrical collections, Jeffrey hosts monthly LOVERBOY club nights at Dalston's Vogue Fabrics, which have become immensely popular among the East London crowd. His most recent collection for London Fashion Week, titled MAN, features a variety of unorthodox materials and a set design deliberately meant to evoke the atmosphere of VFD in the more traditionally stringent world of fashion.
Daniel w. Fletcher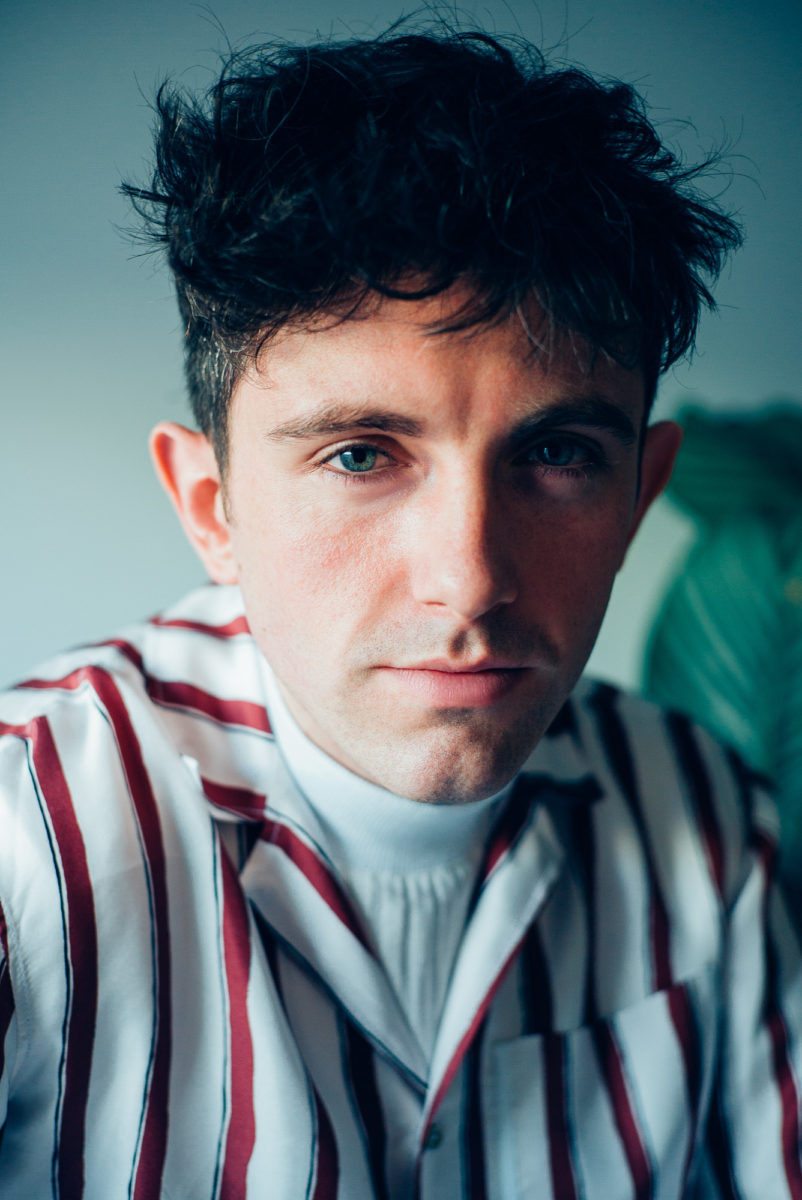 Daniel w. Fletcher graduated from CSM in 2015, establishing his namesake menswear brand in the same year. Throughout its four collections, the label has provocatively melded high-end casual ensembles and political commentary: one collection tackled on the rampant gentrification of Peckham, his most recent doubled as a "Stay" campaign for last June's EU referendum. In an interview with Vogue, Fletcher explained his particular marriage of fashion and social comment: "I don't want to come off as preachy," he said, "But as a younger person, I believe our generation needs to stand up and talk about the things that affect us." 
Dilara Findikoglu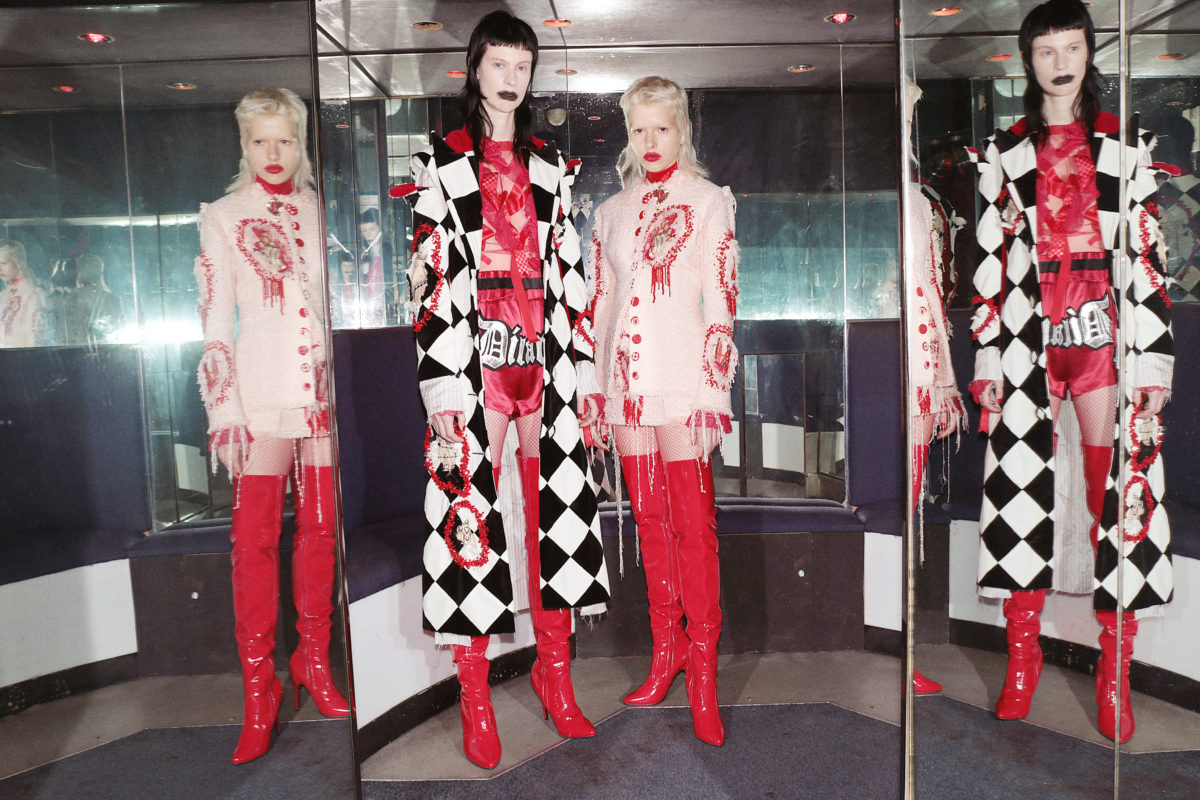 Turkish-born designer Dilara Findikoglu, also a graduate of CSM, is notorious for staging a 2015 guerilla show to feature the work of fellow classmates that the school did not select for its annual press show. The show garnered international attention and even an official endorsement from the administration at Central Saint Martins. Since then, Findikoglu has carved out a name for herself as a rebellious voice in women's fashion, drawing heavily on punk and glam rock influences while incorporating political statements about the status of women in her native Turkey. Her designs have been worn by alt-pop stars Grimes and FKA Twigs, and Vogue named her "one of fashion's most exciting, unapologetic young talents" in 2016.
Martine Rose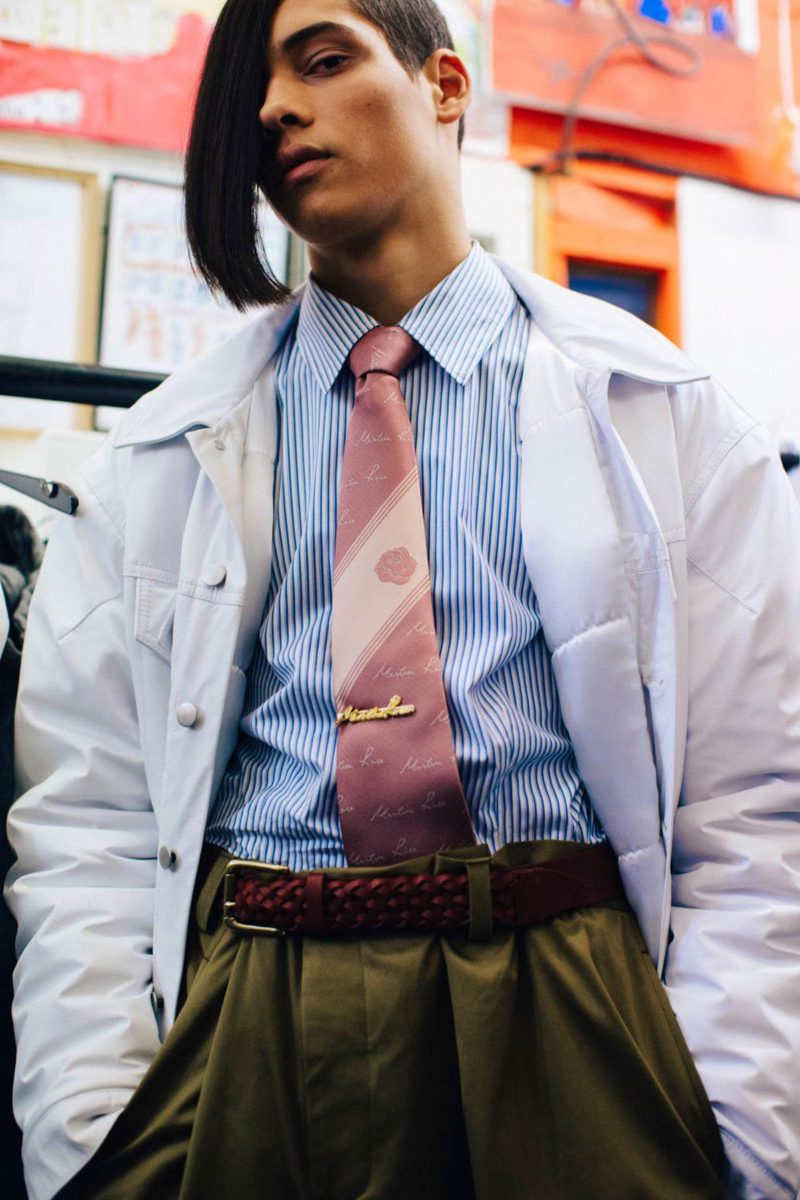 Easily the most prolific of London's nominees, Martine Rose has 12 collections to her name and a NewGen Award from the British Fashion Council. In 2007, after debuting her first collection, Lulu Kennedy of Fashion East helped fund her first installation at London Fashion Week. Rose's label, Martine Rose Studio Limited (formerly British Martine Rose), has expanded operation from men's shirting to the umbrella of men's fashion since its inception 10 years ago. In general, British Martine Rose explores masculinity by examining its influences and expressions, and by drawing inspiration from London's punk and queer subcultures. Rose's AW17 collection features an array of middle-class professional characters (bankers, bus drivers, etc.) warped through an androgynous lens, drawing inspiration from the Bret Easton Ellis novel American Psycho and its subsequent film adaptation directed by Mary Harron.
Molly Goddard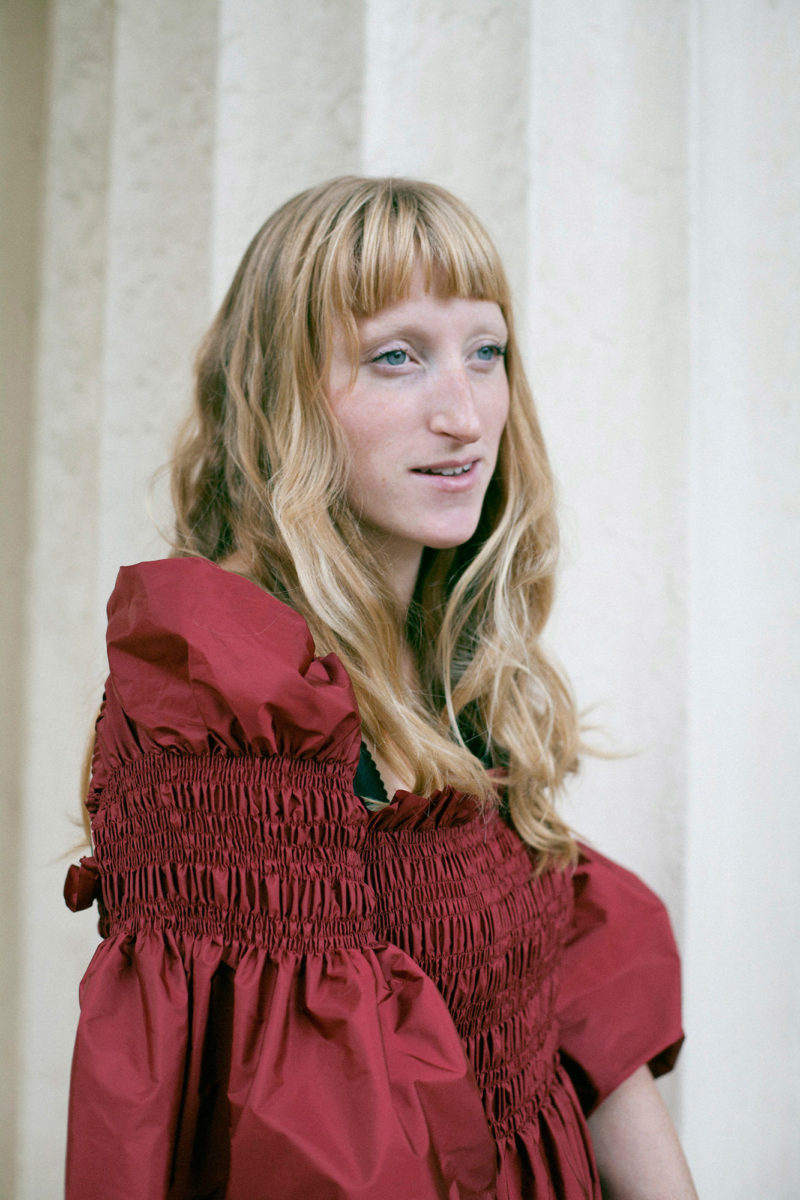 Molly Goddard graduated from CSM in 2014 with an MA in Fashion Knitwear, and currently lives and works in Pembroke Grove. Her brightly-colored designs, meant to evoke nostalgia and a sense of occasion, are on display everywhere from the Dover Street Market to the Trading Museum Commes de Garcons. Late last year, Goddard joined together with several other designers in partnership with PETA to urge CSM students to stop using fur in their designs. Her most recent exhibition at London's NOW Gallery, which just closed this month, was an acclaimed interactive experience called What I Like Molly Goddard which invited the public to decorate several of Goddard's designs themselves.
Nabil El-Nayal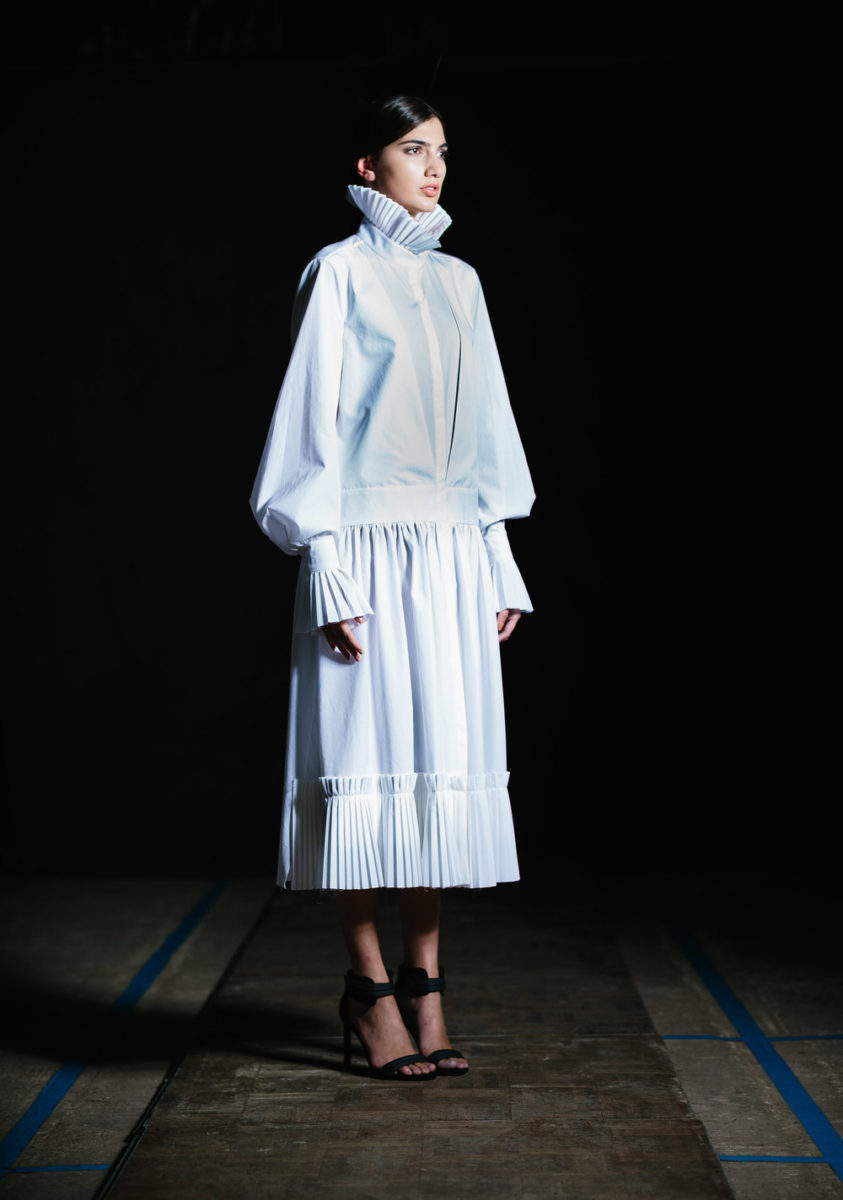 Syrian-born designer Nabil El-Nayal graduated with an MA from the Royal College of Art after winning a handful of design prizes including the Royal Society of Arts Award. In 2010, at the age of 25, Harrods purchased Nayal's MA collection for the Royal College of Art, and he was invited to Buckingham Palace's Reception for the British Clothing Industry where he met the Queen. Known for his innovative approach to history-rich designs, he became the first fashion designer in the world to use 3D printing, also in 2010. Nayal's historical influences fall heavily in the Elizabethan era, which he combines with modern sportswear designs and cutting-edge technology to create anachronistic womenswear ensembles that have won acclaim from the likes of Karl Lagerfeld.
Richard Malone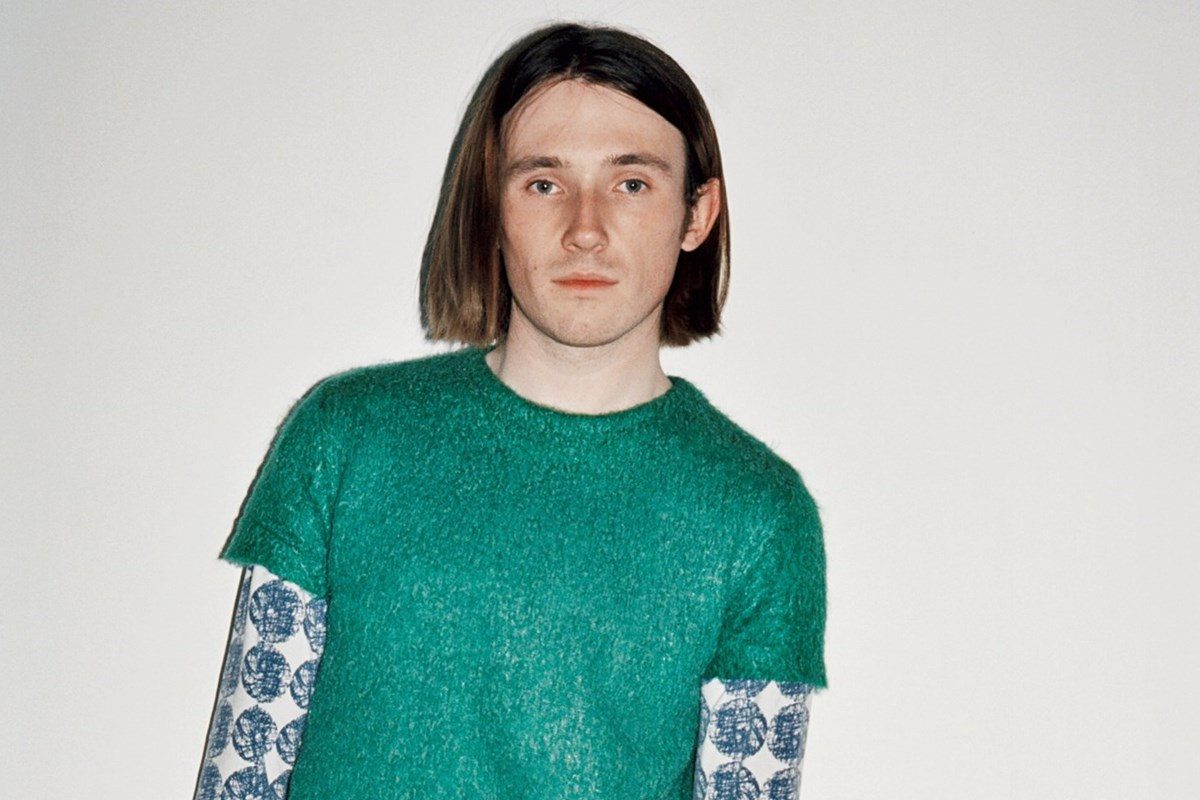 Irish-born designer Richard Malone graduated from CSM in 2014, landing the opening slot in CSM's annual press show and winning the Deutsche Bank Award for fashion in the process. His label, like Jeffrey's, shows with Fashion East, and his bright, patterned designs have won acclaim from both the BBC and the Design Museum. His womenswear ensembles derive inspiration from his mother's Argos uniform, her cookbooks, and other traditional markers of working-class life. Malone is currently working on costume design for an upcoming dance project while he develops his AW17 collection.
Words by Conner Reed