Bowers & Wilkins: The British Makers Of 'The World's Best Hi-Fi'
British audio manufacturer Bowers & Wilkins was founded in 1965 by John Bowers and Roy Wilkins. Situated in West Sussex, the flagship store sold radios, home electronics and televisions. In 1966, Bowers started an additional company called B&W Loudspeakers Ltd., where he and Wilkins built speakers from the back of their electronics shop. His quest was to perfect a product whose potential, he considered, had not yet been tapped. Eventually, the two companies became one, with all but speakers falling to the wayside. Across five decades, their name has acquired a legendary status; they ran a successful record label in the late 80s and early 90s, and have gone on to become the world's largest manufacturers of home theatre equipment.
A look at B&W's catalogue reveals an extraordinary dedication to all aspects of audio, particularly an uncompromising approach to sound quality. Their first speaker, the P1, was a massive home stereo to be situated in a vertical cabinet. Now there's the Zeppelin iPod speaker, which was one of the first devices to utilise Apple's AirPlay system, the art-focused Active One Loudspeaker, and a slew of amplifiers, home cinema, and vinyl products.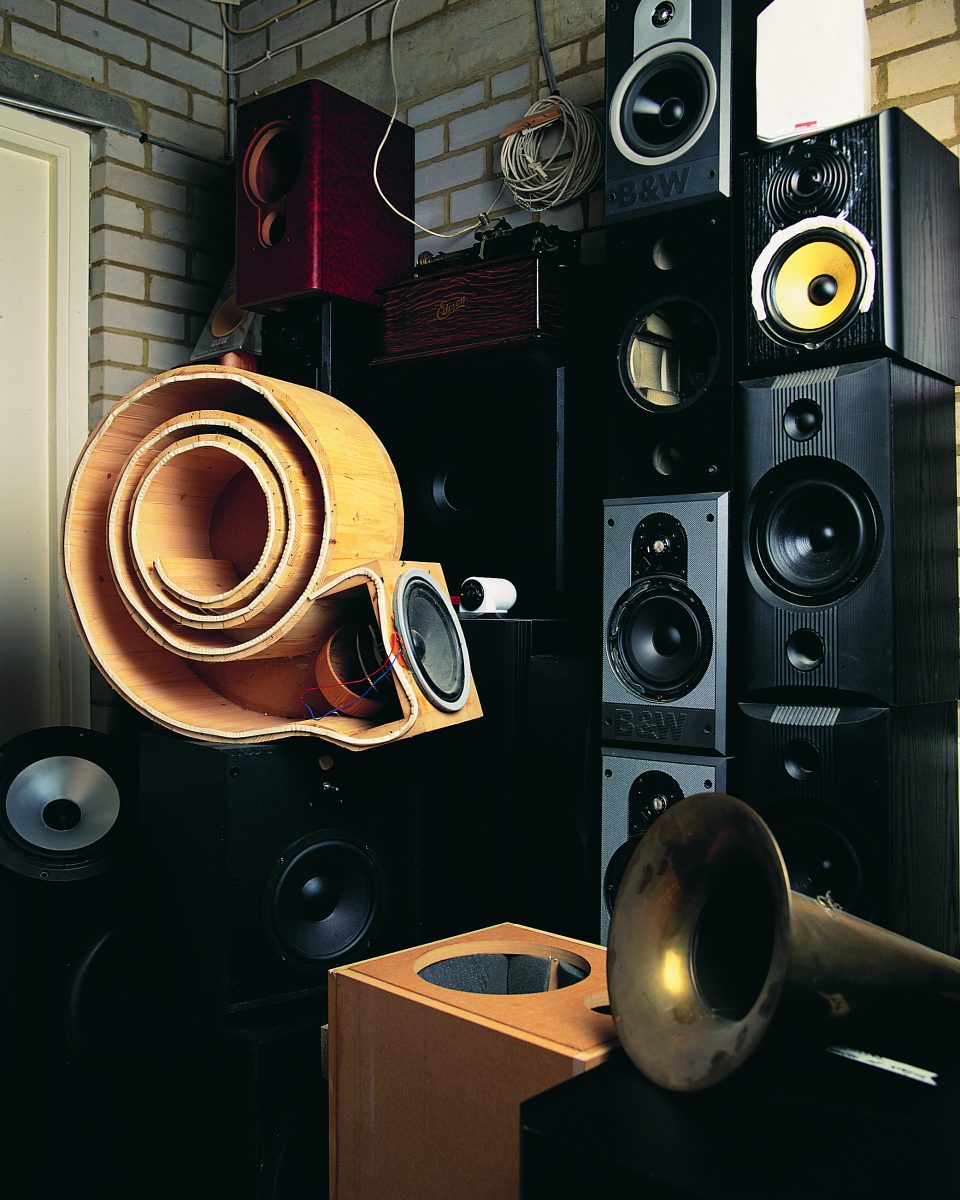 John Bowers was born in 1922 in Worthing, West Sussex. During World War II, he worked special operations in the Royal Corps of Signals. It was there, operating secret radio channels between Allied forces and occupied Europe, that Bowers met Roy Wilkins. When he returned from the war, Bowers studied telecommunications engineering at Brighton Technical College, motivated to do so by his time in the forces. By the mid-60s, after the establishment of Bowers & Wilkins and during the rise of live music, Bowers grew disenchanted with the quality of sound reproduction he was encountering at shows. As his company grew well into the 1980s, Bowers founded the Steyning Research Establishment, where he travelled and gathered information about audio equipment worldwide. He then funnelled his findings back into B&W, putting them at the forefront of engineering innovation at the end of the century. Bowers passed away in 1987 after a short illness.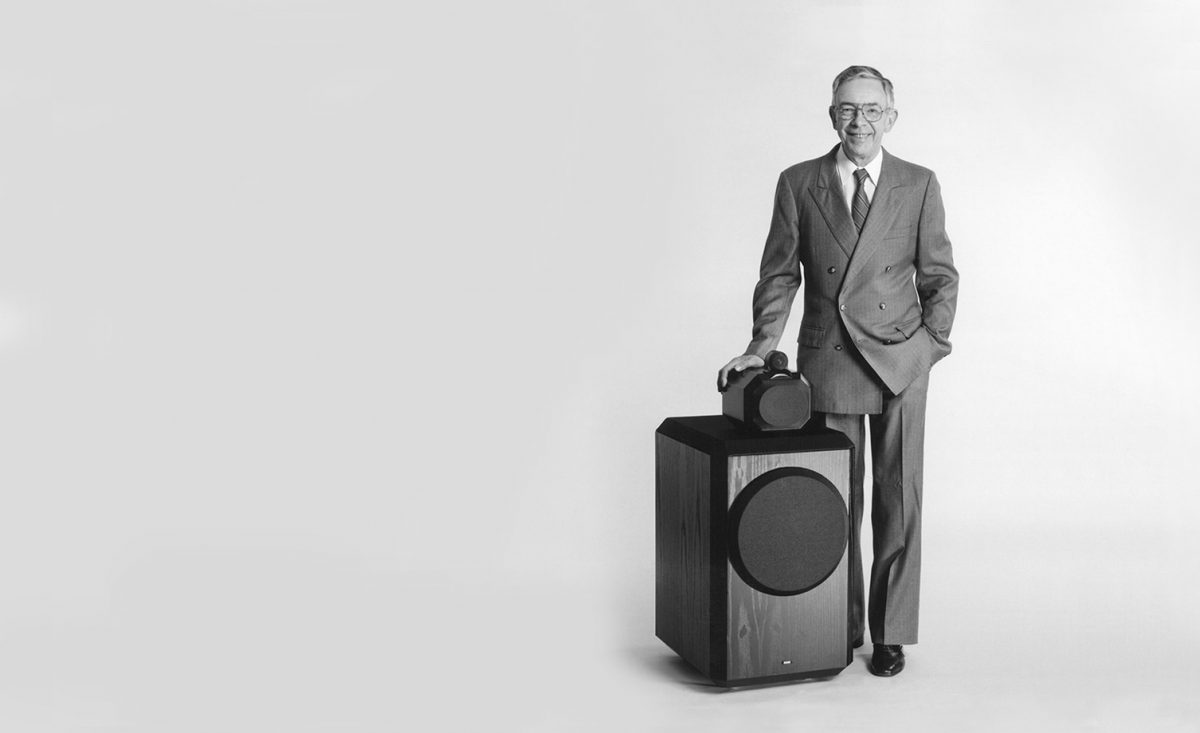 Today, B&W provides loudspeakers to a variety of institutions across the arts, having established themselves as somewhat of a go-to. Their influence is often hidden, but their presence is inescapable. Tate Modern's current Wolfgang Tillmans exhibition features audio realisation by the company. Their equipment is in use at Apple stores the world over, in George Lucas's Skywalker Sound studio, and even Abbey Road. Jaguar, Maserati, and Volvo models all sport their equipment. They offer a premium music subscription programme, which gives subscribers access to two monthly studio-quality album downloads curated by the likes of Peter Gabriel and the London Symphony Orchestra.
After Bowers' death in 1987, he left U.K. operations to his colleague Robert Trunz. Canadian investor Joe Atkins, who already owned a majority stake in the North American sector of the company, eventually bought Trunz out and became the CEO of B&W. Over the past 15 years, under Atkins' hand, B&W has more than doubled its income. It's Atkins who brought Apple and Jaguar and Peter Gabriel into the conversation. He's helped usher B&W into a changing media landscape, focusing on the ways we experience sound in the modern world and expanding the brand's presence into art galleries and beyond.
Despite his dedication to the brand, Atkins pulled an unexpected move last May. Without much windup or buzz, he struck a deal with Eva Automation, a 40-person Silicon Valley startup who, at the time, had yet to make a single sale. He had plans to sell the company as early as August 2015, when a Guardian profile detailed B&W's uncertain future and Atkins' reluctance to hand it off to a large corporation, but many still saw the Eva deal as a major surprise. Eva's CEO Gideon Yu expressed that he hopes the sale can serve as a model for startups to pursue their missions—in Yu's case, to revolutionise consumer electronics. "It will take some explaining," said Atkins in a 2016 interview with Bloomberg, "but I think when the verdict comes back, it will be clear that this is exactly what Bowers & Wilkins should be doing."
Words by Conner Reed