The Finest Food & Hospitality Openings This May
May heralds a whole host of promising new hospitality openings, including Nick Jones's latest London offering, Skye Gyngell's community eating project, ice-cream made using nitrogen in Soho, and lots more. Something Curated composes a list of the most exciting openings this month, taking a closer look at the founders and proprietors behind the diverse concepts.
The Ned || Nick Jones (2 May)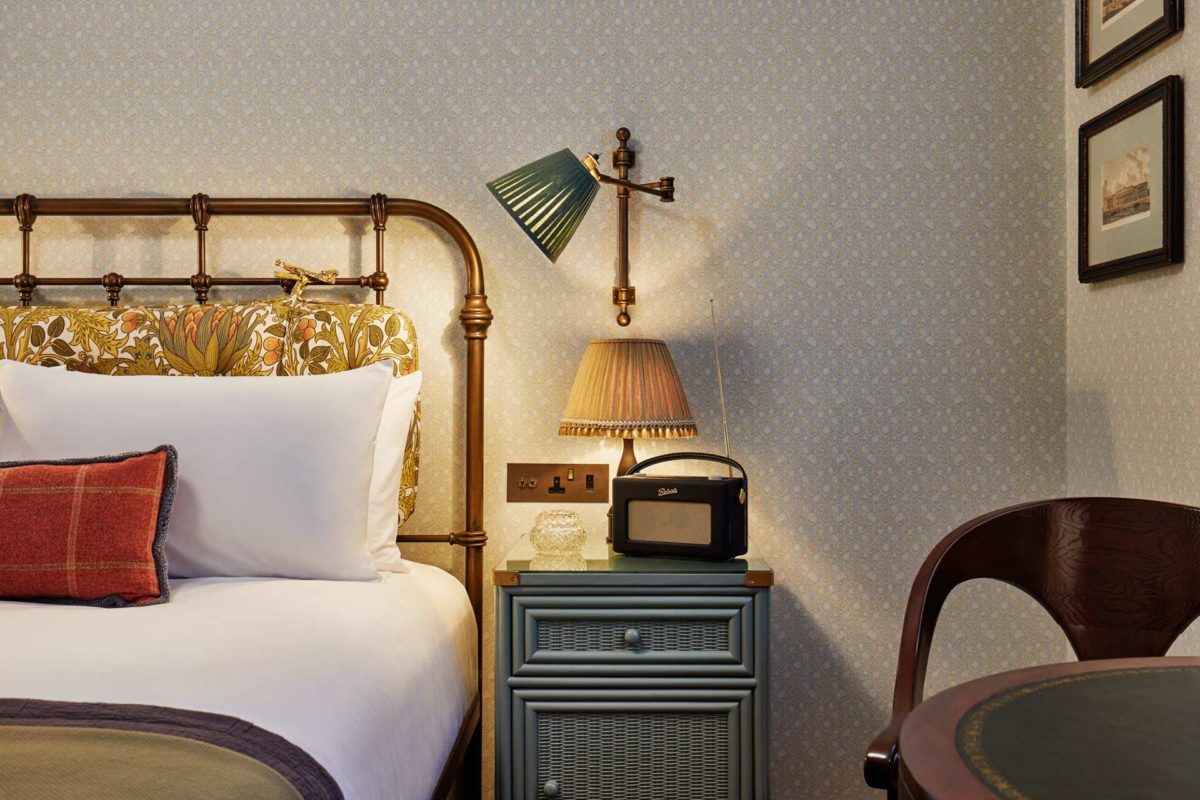 The Soho House group have converted the former Midland Bank headquarters, designed by Sir Edwin Lutyens, into a new luxury hotel. The Ned hotel gets its name from the eminent architect's nickname and has been redesigned using the faded glamour of a 1930s transatlantic ocean liner as inspiration. Making the most of its historic features, the Portland stone facades have been caringly restored and the banking hall's green verdite marble columns and walnut panelling preserved. The bars and restaurants on offer include a Parisian cafe, Grill Room and a branch of Cecconi's. Former offices on the upper floors now make up 252 suites, restaurants and a rooftop bar with landscaped terraces, health spa and gym. The vast Ned hotel also includes event spaces and a private members' club featuring a rooftop space with Nick Jones's signature swimming pool.
Carousel || Karl Holl (2–13 May)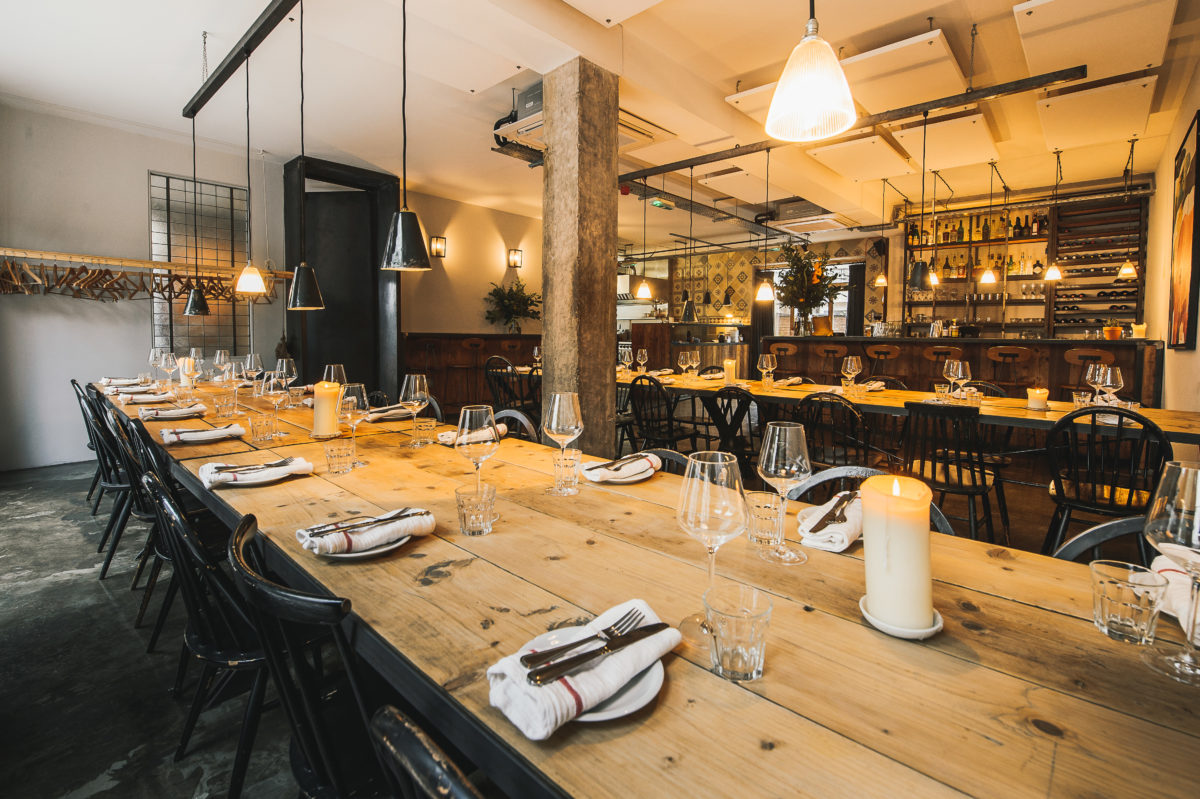 Carousel was opened in 2014 by cousins Ollie, Ed, Will and Anna Templeton, who have transformed the impressive three-storey building on Blandford Street into a hub of creativity. Karl Holl, the Portland-based chef, will be championing the Pacific Northwest's dynamic, provenance-focused food community with a fortnight of inventive 'New American' cooking. Back home in Oregon, Karl grows and raises everything he cooks and is a keen ambassador for the popular farm-to-table movement. Expect creative seasonal dishes that are big on flavour like 'Artichoke and fava top arancini with mint and preserved lemon aioli' and 'Pepper dulse cavatelli with cuttlefish soffrittto, fried bread and wild fennel' when he returns to Marylebone for this his second Carousel residency.
Yolk || Nick Philpot (Opening 3 May)
Yolk, conceived by Nick Philpot, started from a longing for the perfect Eggs Benedict. Former pop-up star, the eatery is now setting up its first permanent site in the City. The breakfast and lunch vendor is set to provide hungry City workers from their new permanent home in Finsbury Avenue Square. The menu will be takeaway, short and sweet: poached eggs for breakfast, and delicious sandwiches for lunch. Applying their background in culinary science, love for tradition, and colourful imaginations, Yolk is set for success. With some of London's best coffee roasters being called in on rotation, you can expect to see names like Dark Arts, Workshop and Square Mile, making appearances.
Lupins || Lucy Pedder & Natasha Cooke (Open)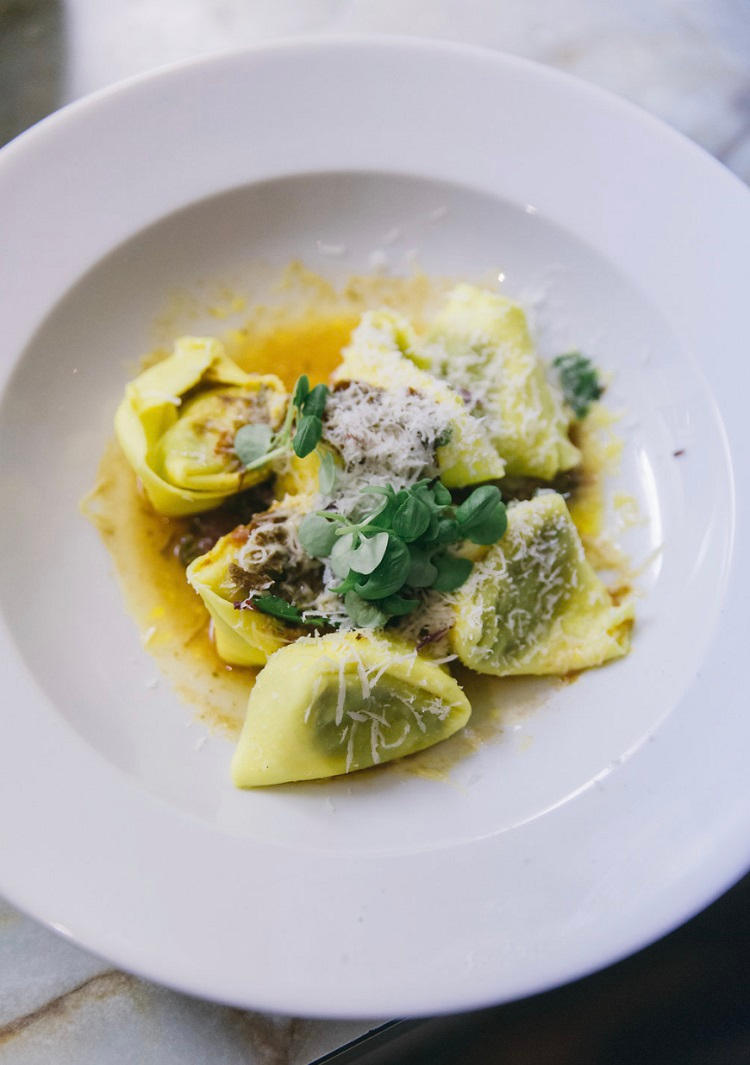 Lupins is the latest venture from Lucy Pedder and Natasha Cooke. The duo first crossed paths at British-European restaurant Medlar, before going on to work alongside each other at the Sands Ends Pub & Kitchen in Fulham. The pair set-up The Cross Keys in Chelsea together in 2015, and soon after established The Cooking Collective. Lupins will be part of Flat Iron Square development under seven London Bridge railway arches and the Grade II-listed Devonshire House, and will focus on seasonal British ingredients with what Pedder and Cooke call an international "sunshine food" twist. The menu will be separated into snacks, small plates, cheese, and desserts.
TABLE at Spring || Skye Gyngell (17-21 May)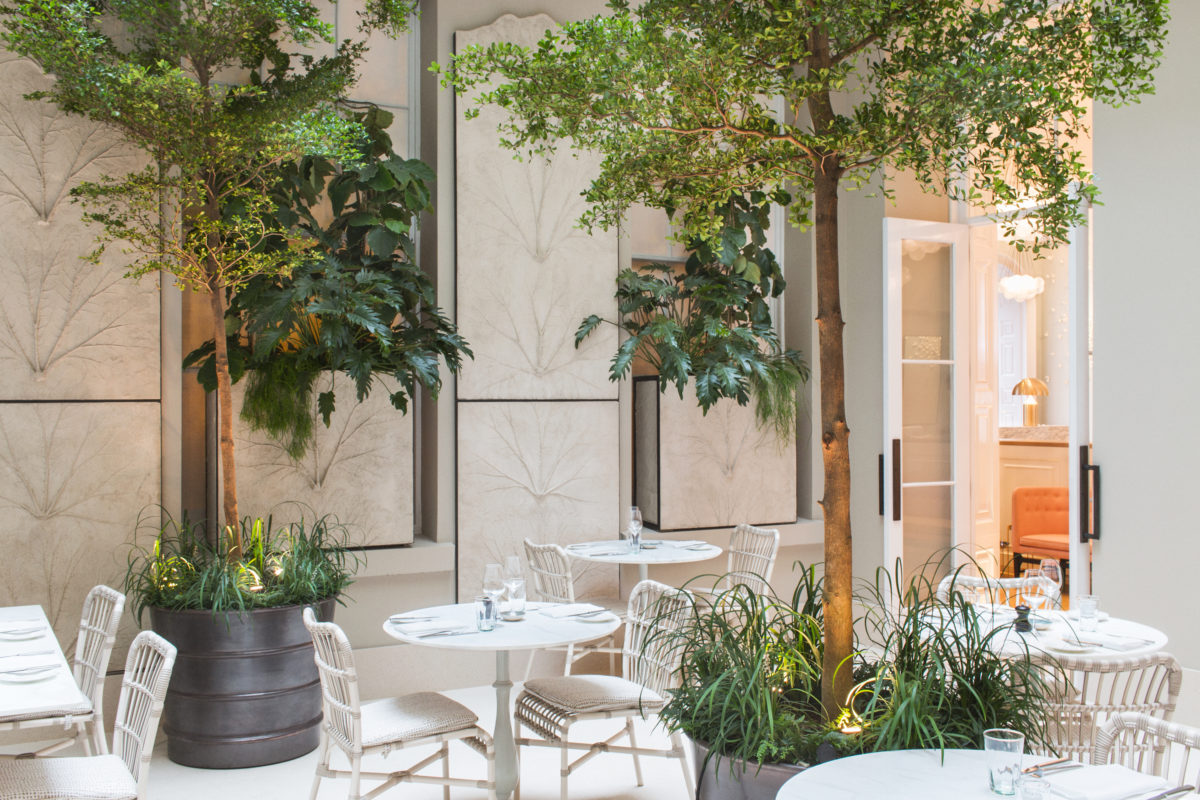 Spring founder Skye Gyngell will launch TABLE, a community eating project in collaboration with Photo London at Somerset House, from 17th -21st May. The temporary installation will showcase the new 'Scratch Menu', a three course offering designed to combat food waste. The name, 'Scratch Menu', is derived from Skye's native Australia and the expression 'Scratch Tea', where one would delve into the fridge to produce something delicious from scraps that would have otherwise gone to waste. The dishes on the menu at TABLE will be crafted using seasonal scraps from Spring's a la carte menu and ingredient donations from a select group of farmers, producers and chefs who share Skye's philosophy.
XU || Shing Tat Chung, Wai Ting Chung and Erchen Chang (Opening 23 May)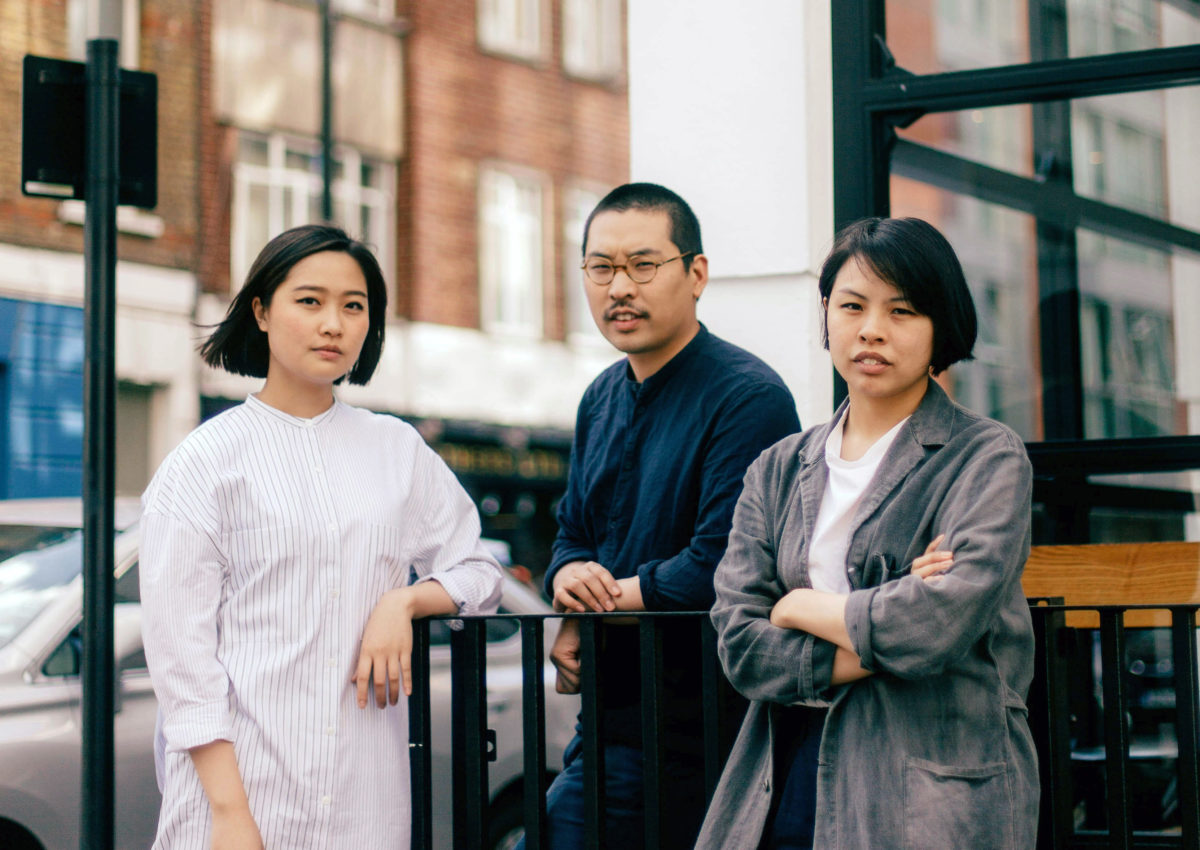 Shing Tat Chung, Wai Ting Chung and Erchen Chang will open a new Taiwanese restaurant and bar, XU, in London this month. The trio, founders of the massively popular BAO restaurants in Soho and Fitzrovia, will open the elegant new split-level site on Rupert Street, on the borders of China Town. Interestingly, this mirrors a movement in New York, where a number of young restaurateurs, offering contemporary renditions of Asian cuisines, have recently set up shop on the edges of the city's China Town. Introducing a whole new side to the team's culinary and creative talent, XU will offer a cocktail bar, Taiwanese tea room and private dining space, as well as a sophisticated 76-cover restaurant.
Tratra || Stéphane Reynaud (Open)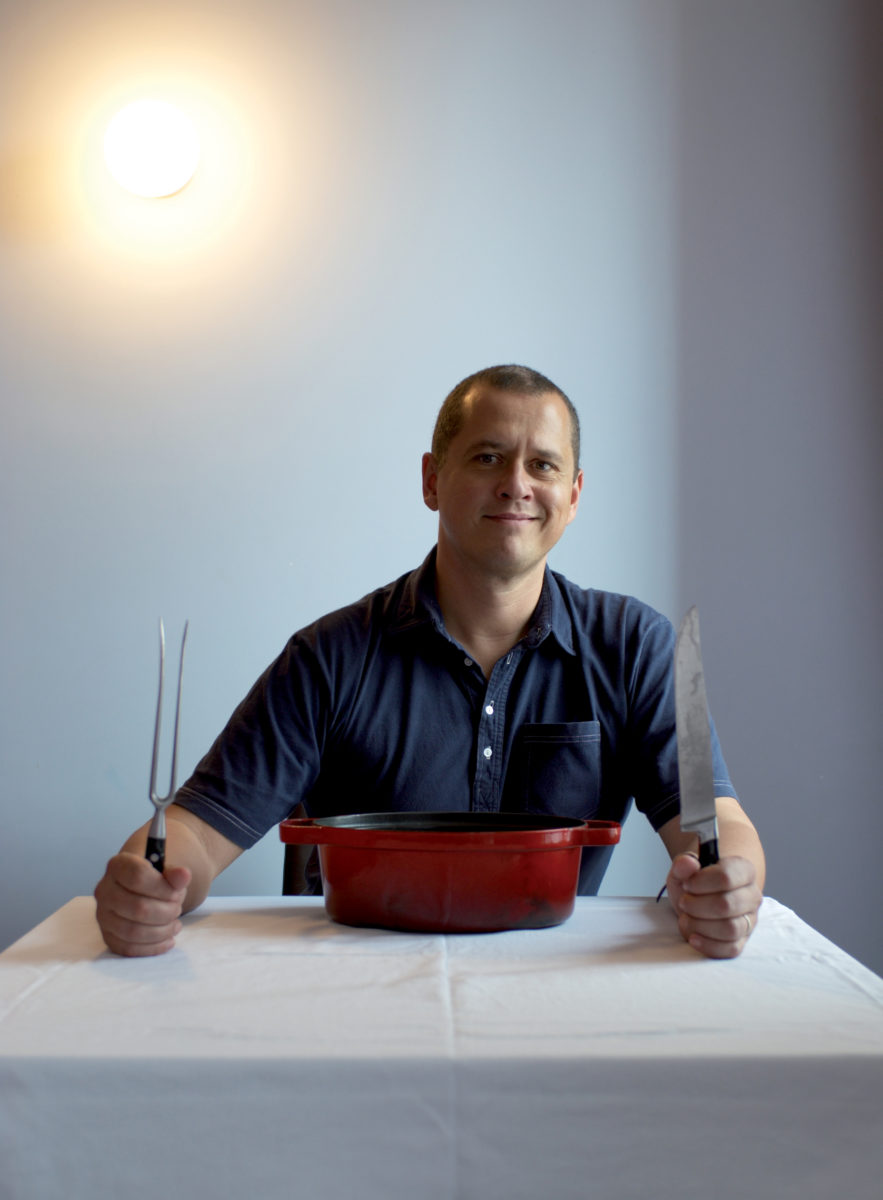 Internationally renowned French chef and butcher Stéphane Reynaud has opened his first UK restaurant in Shoreditch's Boundary Hotel. Located in the hotel's basement, of which it takes full occupancy, Reynaud's Tratra focuses heavily on charcuterie, cheese, and meats, prepared in his signature Ardèche style. This is Reynaud's first restaurant located outside of Paris, where he previously owned and cooked for Villa9Trois. With a storied career in French cuisine, Reynaud will release his tenth cookbook this year. One of his previous releases, 2005's Pork & Sons, which offered over 150 pork recipes, won the prestigious Gastronomie Française Grand Prix.
The Chin Chin Club || Ahrash Akbari-Kalhur & Nyisha Weber (TBC May)
Couple Ahrash Akbari-Kalhur and Nyisha Weber, the minds behind Chin Chin Labs, have been trading their unique ice-creams since 2010, utilising liquid nitrogen in their Camden HQ to produce their creations. This visually pleasing concept was partly inspired by the molecular journeymen of gastronomy Ferran Adrià and Heston Blumenthal. Now Akbari-Kalhur and Weber are coming to Soho with The Chin Chin Club. New signatures include the sugar-free Miracle Cone, made sweet by first eating an exotic berry pill. Other inventions comprise salty liquorice-topped deluxe sundaes and a Chin Chin club cake of vanilla sponge, tonka buttercream and fondant, gilded with edible 24k gold.