Interview: Martin Morales, Chef & Restaurateur
When it comes to championing Peruvian food in London, Martin Morales is the undisputed forerunner. There may have been other attempts to serve Peruvian cuisine in the city before Ceviche, but none have caused reverberations quite like Morales' pioneering Soho restaurant. Having lived in Peru in the early years of his life, he's not short of traditional knowledge and culinary skills, but it's this in combination with his diverse background working with people, at Disney, Apple and in the music industry, which has given him a distinctive edge. Something Curated met with the chef at his Shoreditch restaurant, Andina, to learn more.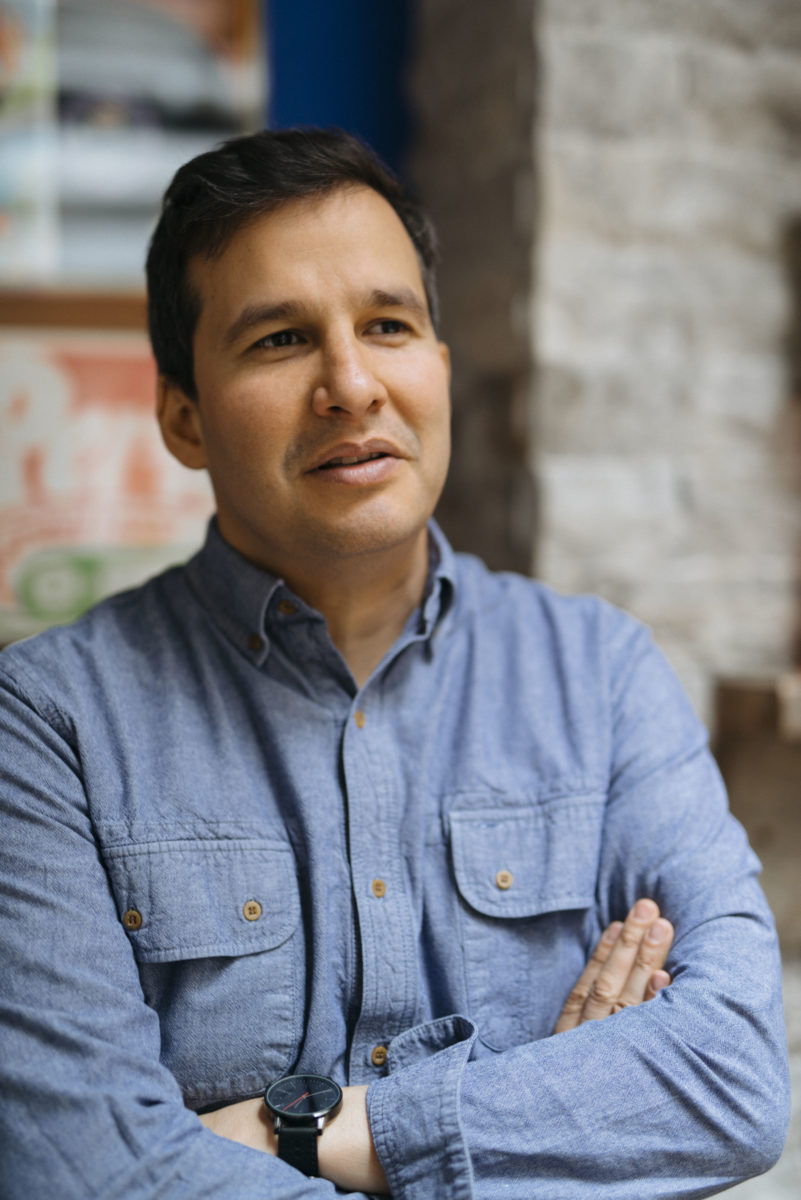 Something Curated: Can you tell us a bit about your background? How did you get into this field?
Martin Morales: I was born in Peru to an English father and an Andina mother. I grew up on the coast of Peru but my family came from the Andes. I started cooking from the age of nine and moved to England when I was eleven. That passion for cooking and love for our cuisine and ingredients has been there since I was a child. Initially I worked in minor chef and bar roles, as well as produced concerts and events. But the bulk of my experience comes from running successful music companies, launching new talent, and supporting and nurturing teams. I worked at Apple and Steve Jobs said "Trust that the dots will join up in the future." So I put together all my experience, knowledge and my passion into starting the first Peruvian restaurant of its kind in the UK with Ceviche Soho, just five years ago.
SC: What was the vision behind Ceviche?
MM: To create the best independent restaurant group in London. With wow food, stylish design and accessibility for everyone.
SC: What do you find is unique about London's culinary landscape?
MM: The variety, innovation and above all creativity coming from chefs, and also the openness from customers.
SC: Peruvian cooking is clearly a key influence in your food – could you tell us in more detail about what inspires your menus?
MM: Two things: tradition and searching for recipes from different regions in Peru. Every year I travel with my team to Peru doing extensive research into ingredients and recipes. And creativity, because we have an incredibly talented team, we love creating new dishes and we love making people go, "Wow!"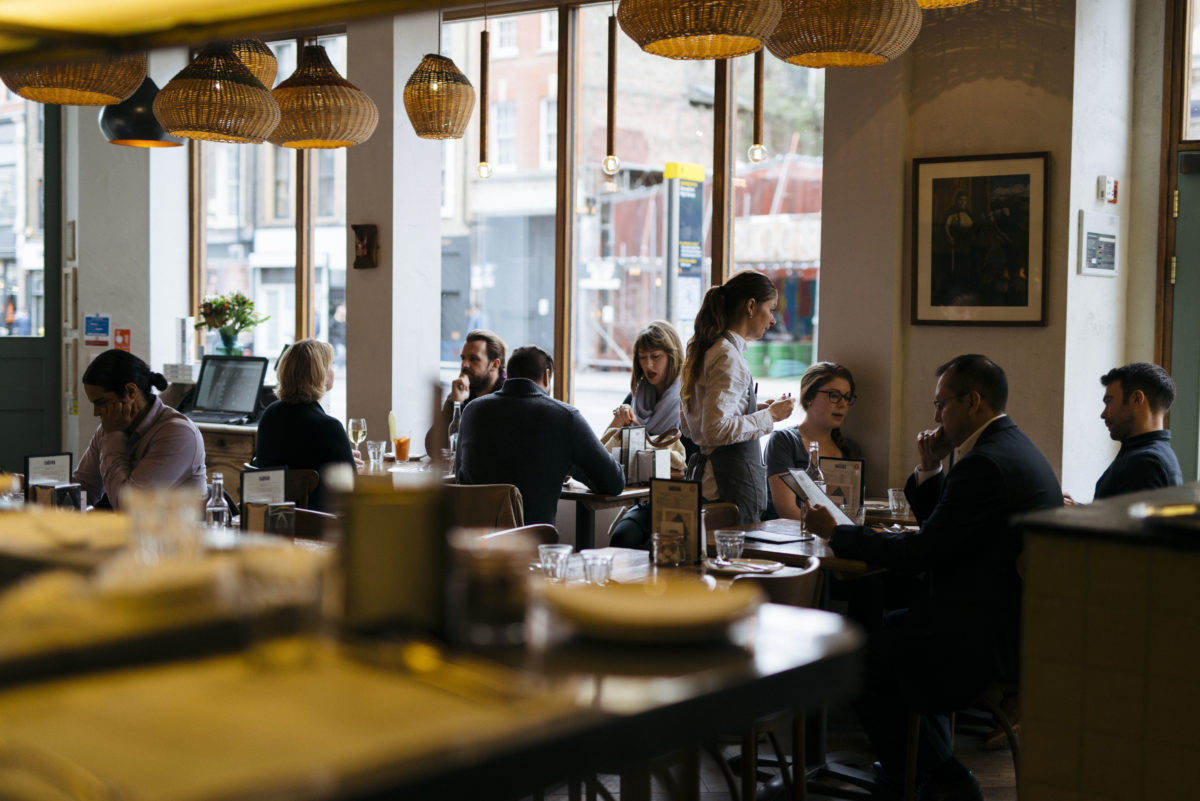 SC: Do you find the Peruvian community in London enjoy the food at your restaurants?
MM: They have cried with joy, laughed with happiness and they have supported us from the very beginning.
SC: You set up your first restaurant after a successful stint in the music industry, and you now run your own label. What's the ethos behind this?
MM: Creativity, innovation, a focus on the customer, on being the best and breaking new ground. Music and restaurants are similar in many ways.
SC: You also curate a gallery space at Ceviche Old Street – why is that important to you?
MM: Because Peruvian contemporary art is dynamic, is exciting and is new for people to enjoy and be a part of. Because our restaurants' fans are creative people involved in the arts or who love creativity. Above all, because I believe contemporary Latin Art as well as new creatives should be championed.
SC: How do you think about presenting dishes?
MM: Flavour is key, seasonality of ingredients, nose to tail and sustainability factors, nutritional value and how much it makes your tummy happy afterwards, presentation featuring great natural colours, balance and perspective in the design of the dish as well as crockery, how it fits on the menu to create a perfectly balanced menu, and last but not least, value for money.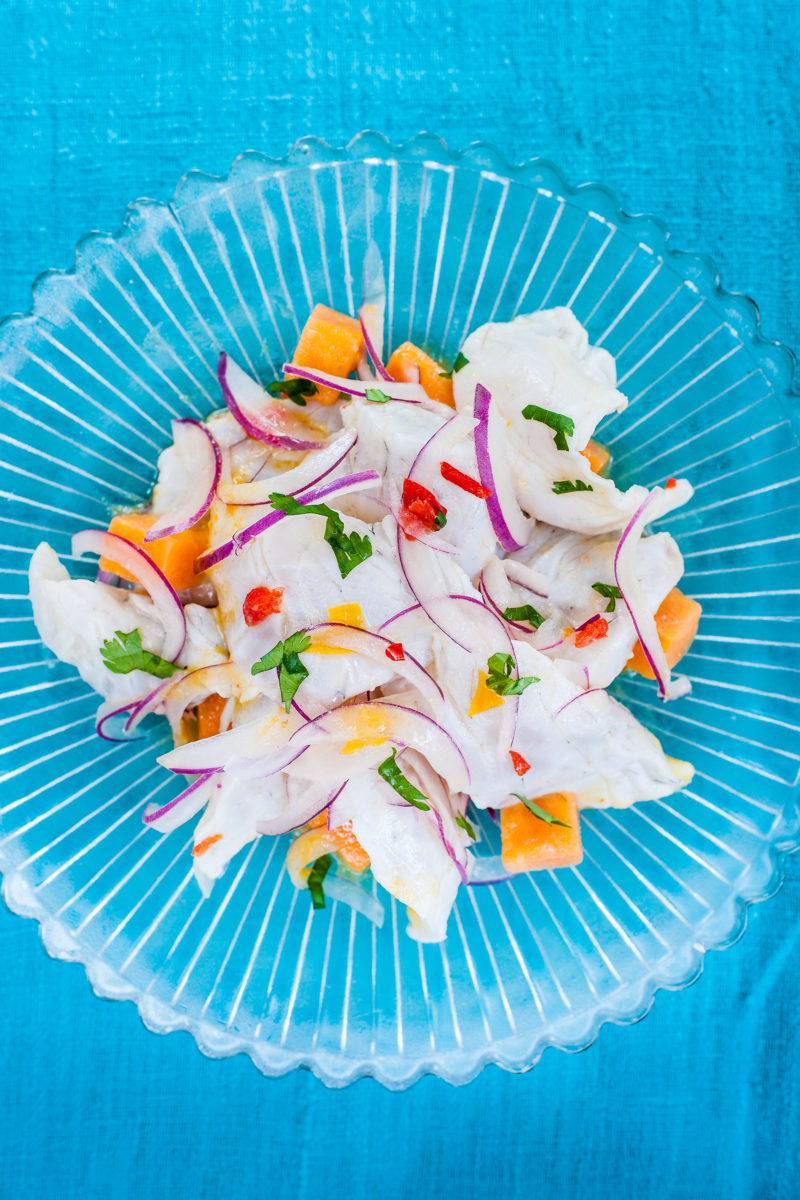 SC: What motivated you to open Andina?
MM: Peru is a Pandora's box of gastronomy and there are many food stories to tell; the most important one is the roots and heart of it all: Andina Cuisine.
SC: You celebrated your 5th birthday last month with a host of London's best chefs – who are your ones to watch right now?
MM: All the guys we featured and many more: Our very own Vitelio Reyes, Neil Rankin, Andy Oliver, Anna Hansen, Selin Kiazim, Mark Jarvis, Ben Tish …
SC: What do you cook on a typical night in at home?
MM: My great aunt 'Carmela's Chicken'. The recipe is in Ceviche The Cookbook. Warming, comforting, simple, utterly delicious and for me massively nostalgic. That with a great salad that always includes Peruvian avocados.
SC: What elements make up a perfect dish in your opinion?
MM: Beautiful to look at, incredible flavours, with ingredients which are sourced consciously and carefully and with a mixture of textures.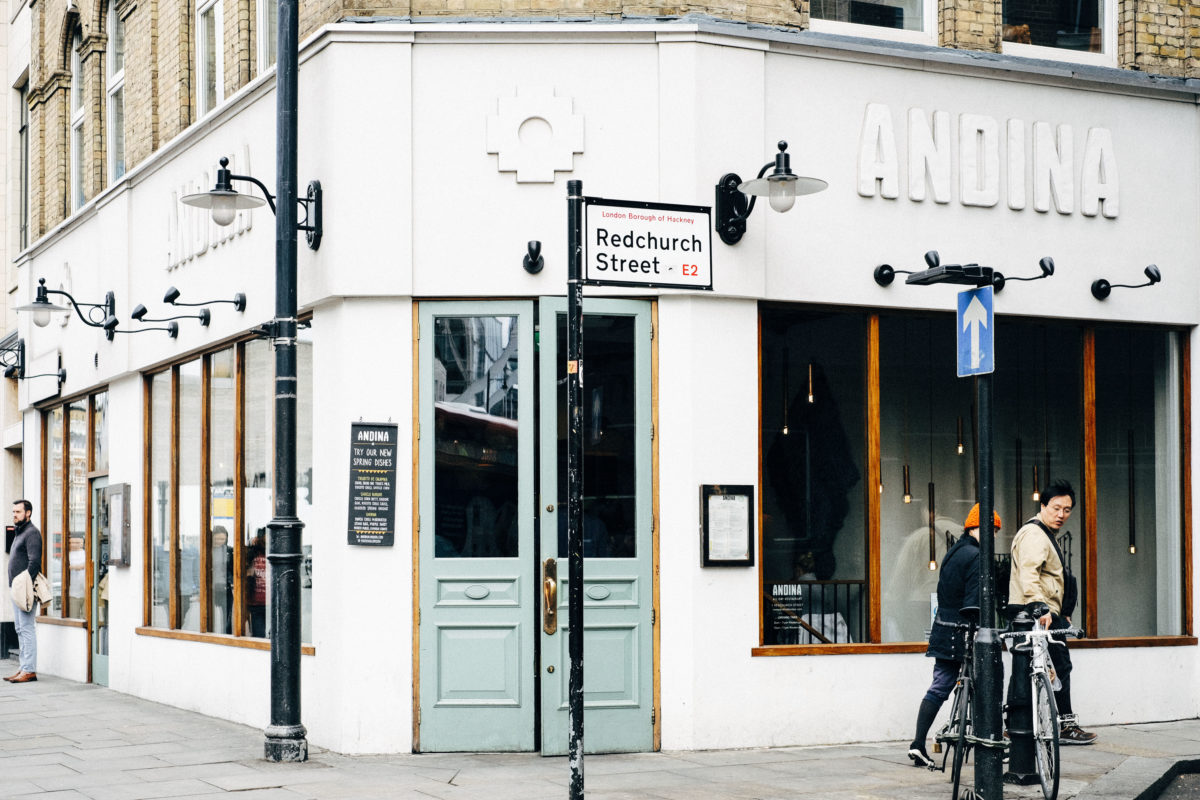 SC: Could you tell us a bit about your process, in terms of sourcing ingredients?
MM: Seasonality focussed, partnership building with growers and suppliers, and looking for credibility and consistency.
SC: What are your favourite places to eat in London?
MM: Our own restaurants – honestly truly, as they offer meals for me, meals with the best balance and flavours. Otherwise I try and eat at new restaurants or at those from the chefs I've mentioned above, I love eating at the various farmer's markets in west and south west London because it's convenient from where I live and there are many new operators like Mulata Arepas which I love, or from classic restaurants like Riva In Barnes – one of the best Italian restaurants in London running healthily 27 years after opening.
SC: What do you think could be done to support upcoming chefs in London?
MM: At Ceviche and Andina Restaurants we run a brilliant Leadership Course and Training and Development programme that equip chefs for greater independence. With related immediate training in creativity and dish creation to cost control and people management as well as including life skills such as time management, resilience and life/work balance which are essential for everyone but rarely taught.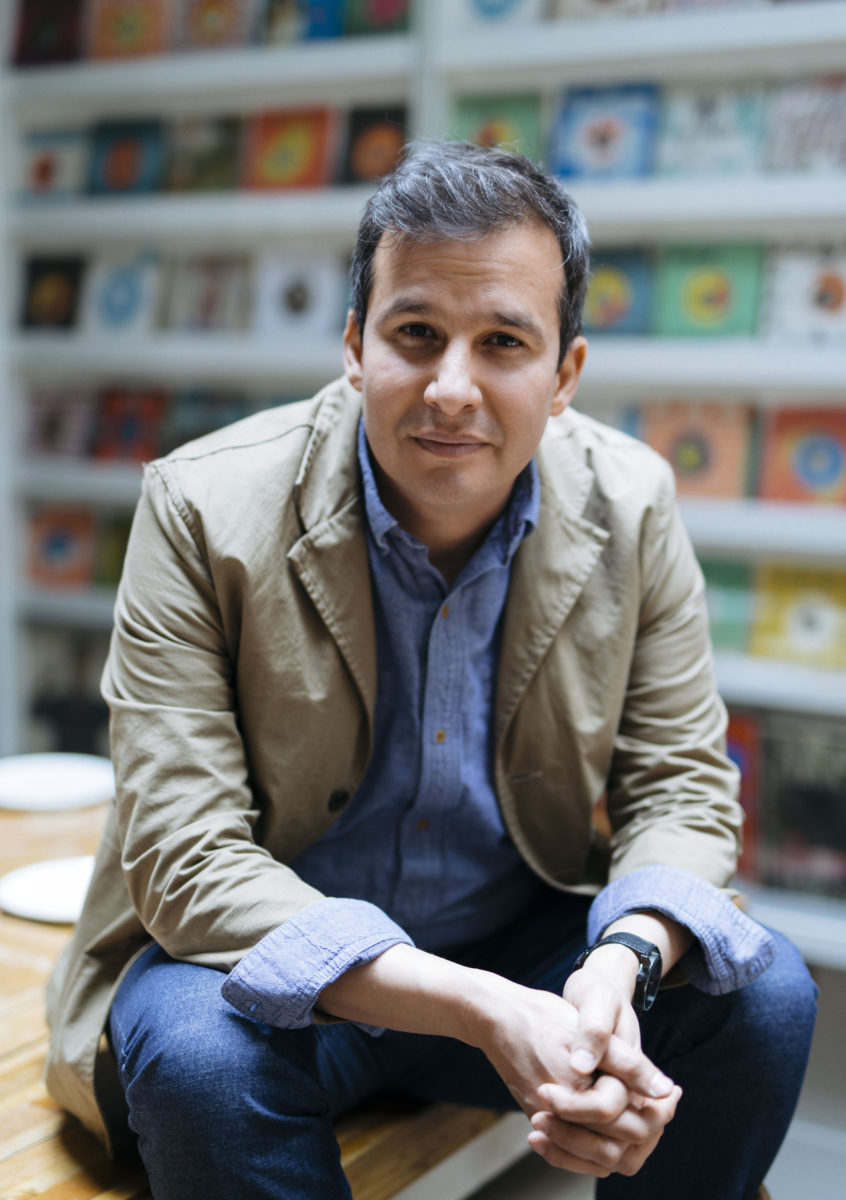 SC: What is a piece of advice you would give to an aspiring chef?
MM: Listen to your peers, your industry and your customers. Learn from other people's mistakes, do what you love, and don't be selfish; its a people's business, you need a team to make it happen, and you need many customers.
SC: Where are your favourite places to eat in London?
MM: Anywhere where the chef and team loves cooking, loves what they do, is spotless and has a great atmosphere.
SC: Which area of London do you live in and what drew you there?
MM: Richmond. Green areas and fresher air than the rest of London.
SC: Favourite place to shop?
MM: Spa Terminus for food. Albam for clothes. Present for accessories. The Design Museum for presents.
SC: Favourite holiday destination or where would you live if not London?
MM: Any where with great waves to surf and great seafood to eat – could be the Pacific coast of Peru, or somewhere nice in Devon or Cornwall.
Interview by Jess Spires | Photography by Michelle Marshall