Yana Peel: Serpentine Galleries' Ambitious CEO
In July 2016, entrepreneur and philanthropist Yana Peel was named as the CEO of the Serpentine Galleries in London, following the departure of long-standing director Julia Peyton-Jones. Peel, who made her name as co-founder of the Outset Contemporary Art Fund and CEO of debate forum Intelligence Squared, runs the two galleries with artistic director Hans Ulrich Obrist. In an interview with Dezeen shortly after the public announcement of her new role, Peel said: "I am thrilled to be taking on the leadership of the Serpentine, an institution that I have admired and been involved with for so long. With Hans Ulrich as artistic director, I am fully committed to making the most exciting art and ideas of our time accessible to the broadest audiences."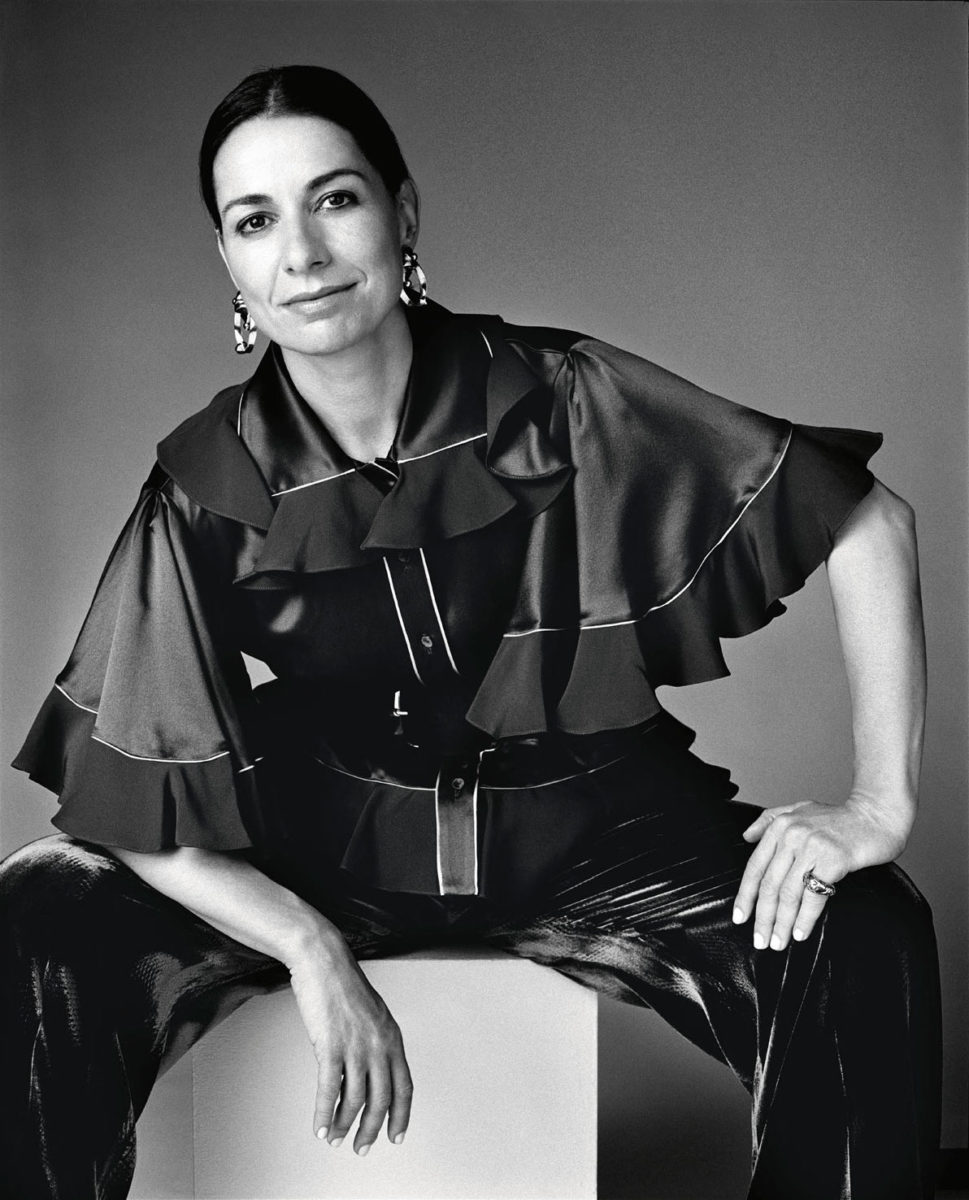 Having co-founded Outset Contemporary Art Fund in 2003 as a hub for creative funding solutions for cultural projects, Peel maintains advisory positions across the arts that include: Tate, British Fashion Council, V-A-C Foundation Moscow, Lincoln Center and Asia Art Archive. Born in St. Petersburg, Russia, to a family deeply involved in literature and the arts, Peel was raised in Toronto, where her father worked as an engineer and her mother was a fervent fashion collector. At McGill University, where Peel studied Russian literature and humanities, she produced fashion drag balls to benefit AIDS research. "Montreal in the early '90s was a great place to cultivate that kind of creative energy; Guy Laliberté was expanding Cirque du Soleil. You could make anything happen," Peel recalled in an interview with W Magazine.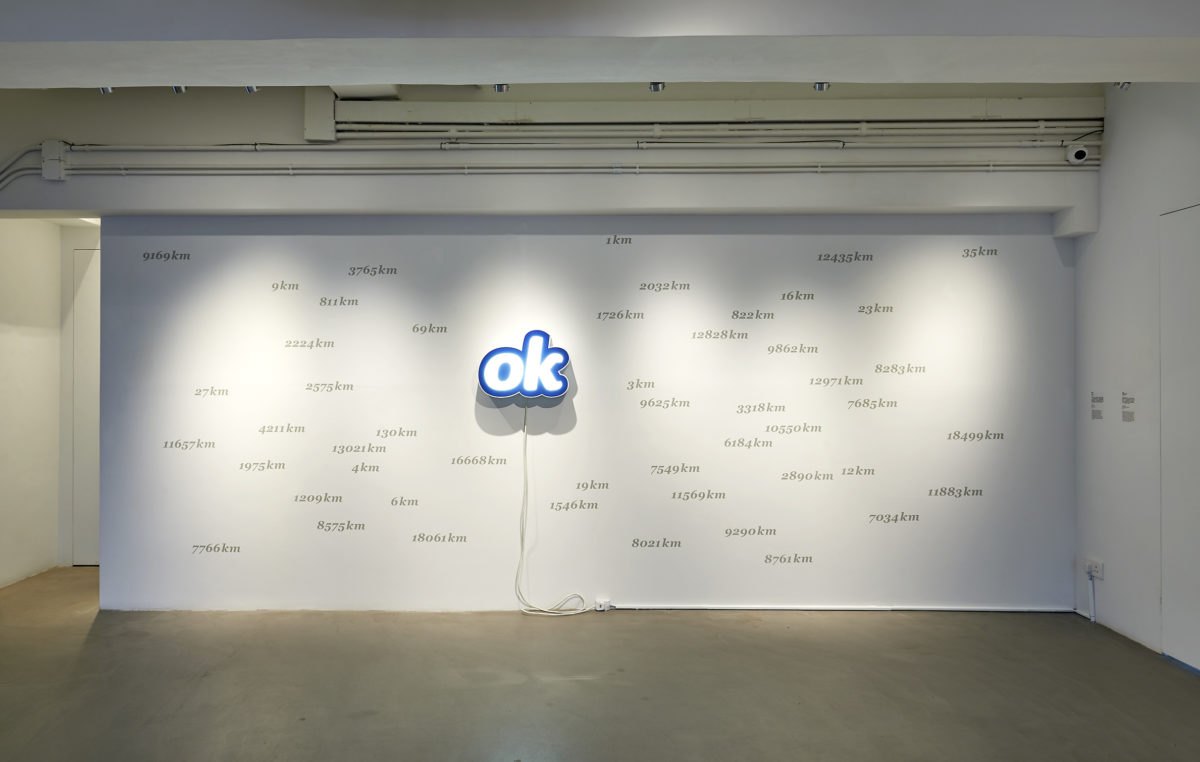 She went on to study at the London School of Economics and Political Science before commencing at Goldman Sachs, where she worked predominantly with Israeli tech companies. After a stint at the investment bank, she served as co-director of the Outset charity for seven years, where she raised significant funds to support museum and gallery collections. She has been a trustee of the Serpentine since 2015 and is also co-chair of Hong Kong gallery Para Site. Working with the Hong Kong based art centre, Peel grew her interest in uniting digital technologies and art, experimenting with innovative content, as well as modes of display and dissemination. As a self-declared "digital optimist," she is leading a tech-focused curatorial programme at the Serpentine that features everything from specially commissioned apps to ground-breaking installations.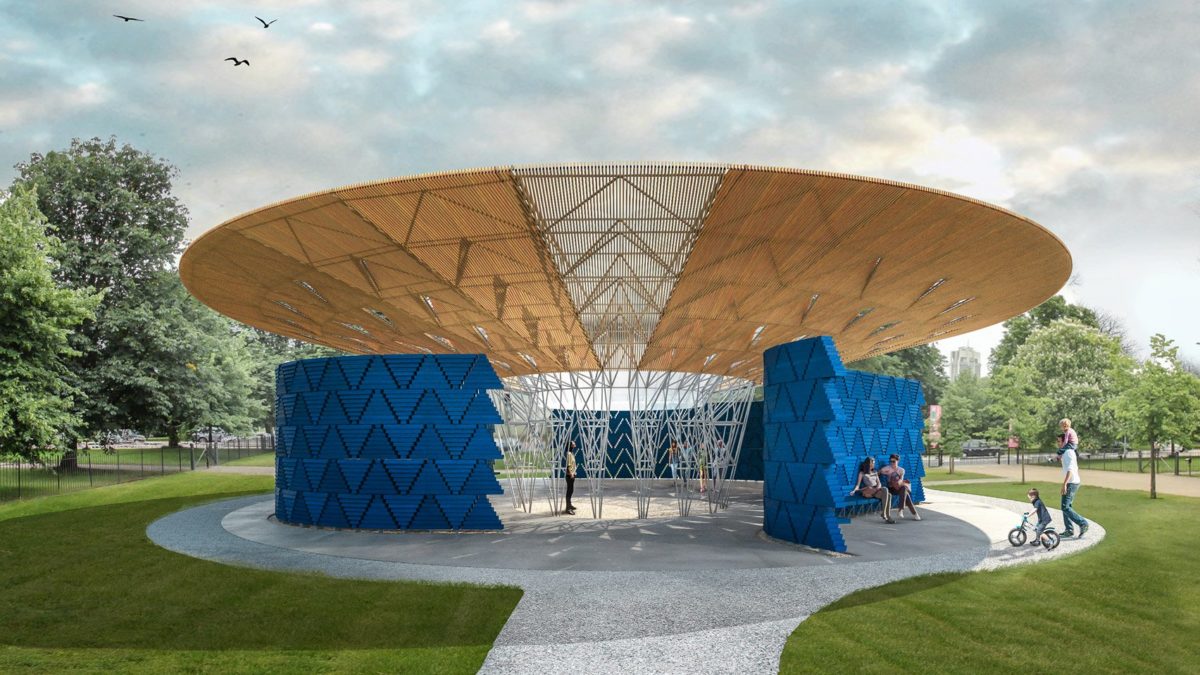 Peel also plays a critical role in the annual commission for the Serpentine Gallery pavilions, which is one of the most anticipated events in the British architecture calendar, following the programme's launch in 2000. The scheme aims to give innovative architects their first opportunity to build a stand-alone structure in the UK. For 2016, Bjarke Ingels created a tall pointed structure made of interlocking fibreglass bricks. For 2017, inspired by the tree that serves as a central meeting point for life in his home town of Gando, Diébédo Francis Kéré has designed a responsive Pavilion that seeks to connect its visitors to nature and each other. Opening on 22 June, the structure features an expansive roof, supported by a central steel framework, mimicking a tree's canopy, allowing air to circulate freely while offering shelter against rain and summer heat.
On technology:
"Technology is changing the world irreversibly. I think we have a distinct opportunity to use technology in a way that makes culture deeper, rather than shallower. The most important message is that of exploration and experimentation. That's a message that transgresses media, that moves beyond geographies and age groups." – Harper's Bazaar, 2016
On Brexit:
"In the wake of Brexit, there needs to be a focus on being more inclusive across Britain and more responsive to the role that artists can play in asking questions about urgent issues. We should see ourselves as a think tank or cultural hub." – W Magazine, 2016
On education:
"It was Albert Einstein who said that logic can take you from A to B but imagination can take you everywhere. I think that's the idea: that we don't just concentrate on STEM learning — which is so vital, but we need to put the 'a' back in to make 'steam'. We need to make sure that the arts are core to the conversation." – Evening Standard, 2016
On ethical challenges:
"The challenge of sustainability of funding for the arts – and keeping an ethical true north while seeking funding – is key. This is about the business of art. Andy Warhol said, "… good business is the best art." Matching non-profit art organisation needs with commercial resources and galleries' and donors' requirements is a delicate balance and challenging when there is so much demand for corporate social responsibility contributions and donor funding. It must be artistically led, not compromise integrity, and respect the needs of curators and the culture of the organisation. The Serpentine is above all else an open landscape for art and ideas." – The Ethics Incubator, 2016
Feature image: Serpentine Sackler Gallery; © 2013 Luke Hayes (Courtesy of Serpentine Galleries)