Inside Francis Kéré's Serpentine Pavilion
Since its launch in 2000, the annual Serpentine Pavilion has become one of the most anticipated events in the global cultural calendar and a leading visitor attraction. This year, Serpentine's Artistic Director Hans Ulrich Obrist and CEO Yana Peel selected architect Francis Kéré, with advisors David Adjaye and Richard Rogers, to create the 2017 Pavilion, which opens to the public today. "I often use my own experience of growing up in a place that is very hot and dry as an impetus for design. For this reason, my projects have a strong focus on climate and energy. It is important to introduce structures that embrace natural ventilation and daylight not only for under-developed areas but also for places like London," says Kéré, the 52-year-old architect who established his practice in Berlin in 2005.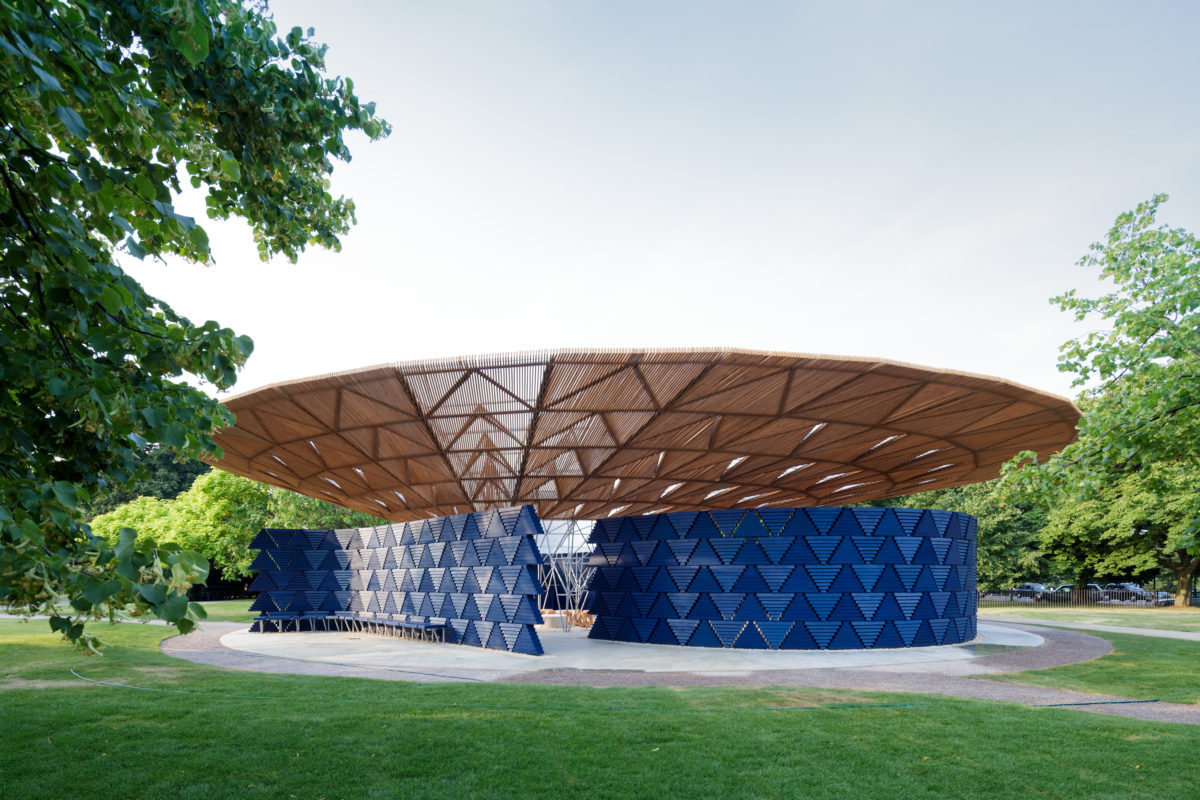 Inspired by the tree that serves as a central meeting point for life in his home town of Gando, Kéré has designed a responsive Pavilion that seeks to connect its visitors to nature and each other. An expansive roof, supported by a central steel framework, mimics a tree's canopy, allowing air to circulate freely while offering shelter against rain and summer heat. The spindly wooden spokes of the shelter are secured at varying angles, casting a pulsating pattern of dappled light across the concrete floor. The architect points out, "Light is fundamental; it shows the presence of energy. The playful interaction of light and shadow inside the pavilion will create an atmosphere that is alive."
Kéré has empathetically embraced the British climate in his design, creating a structure that engages with the ever-changing London weather in innovative ways. The Pavilion has four separate entry points with an open-air courtyard in the centre, where visitors can sit and relax during sunny days. In the case of rain, an oculus funnels any water that collects on the roof into a striking waterfall, before it is displaced through a drainage system in the floor for later use in irrigating the park.
Expanding on his choice of materials, Kéré explains: "I am interested in exploring new ways of using materials, especially those that are local to the site. Wood is a very common building material that has been used for centuries in different parts of the world. We chose to use wood not only because it was sustainable, economical and locally available, it can also be cut, assembled, and shaped in many ways. By adjusting the angle in which the wood is cut, we could add a pattern of texture to the exterior of the wall system, adding an interesting dimension of depth and shadow to the facade, almost like the pattern of a textile."
As an architect, Kéré is committed to socially engaged and ecological design in his practice, as evidenced by his award-winning primary school in Burkina Faso, pioneering solo museum shows in Munich and Philadelphia, and his immersive installation in the 2014 exhibition Sensing Spaces at London's Royal Academy. Building on these ideas, Kéré's Serpentine Pavilion will host a programme of events exploring questions of community and rights to the city, as well as the continuation of Park Nights, the Serpentine's public performance series.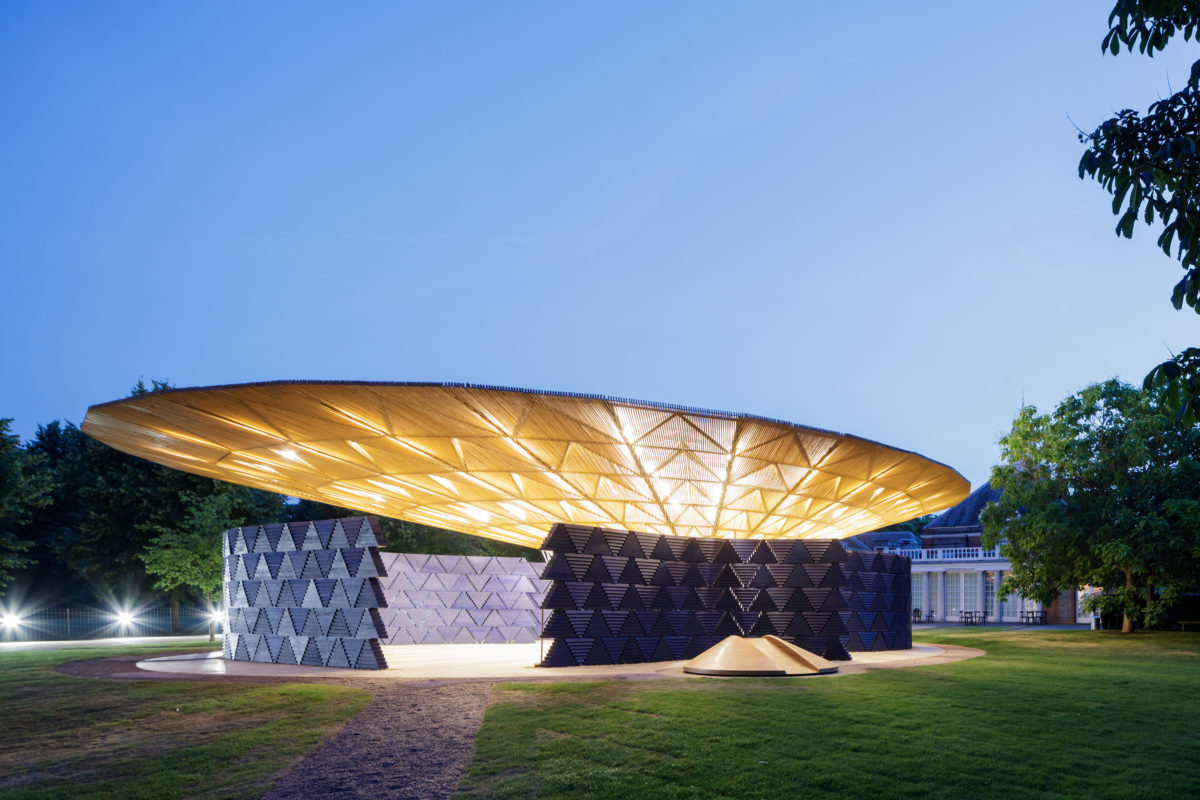 "When people first see the Pavilion, they will be intrigued and attracted to it because of the colour. As they approach, they will notice all the different areas where they can sit and relax and the open areas will feel welcoming and comfortable. It will be an exciting place, especially for children, with lots of areas to explore. At night, the glowing canopy will create a fantastic effect from the outside. Light in the darkness is like a signal of great energy. People will be drawn to the life happening inside," the architect proclaims.
Feature image: Serpentine Pavilion 2017, designed by Francis Kéré. Serpentine Gallery, London (23 June – 8 October 2017) © Kéré Architecture, Photography © 2017 Iwan Baan