9 London Visual Artists You Should Follow On Instagram
Comprising a selection of promising graduates and rising talents, alongside a few well-established contemporary art icons, Something Curated highlights nine visual artists working in London who you should follow on Instagram.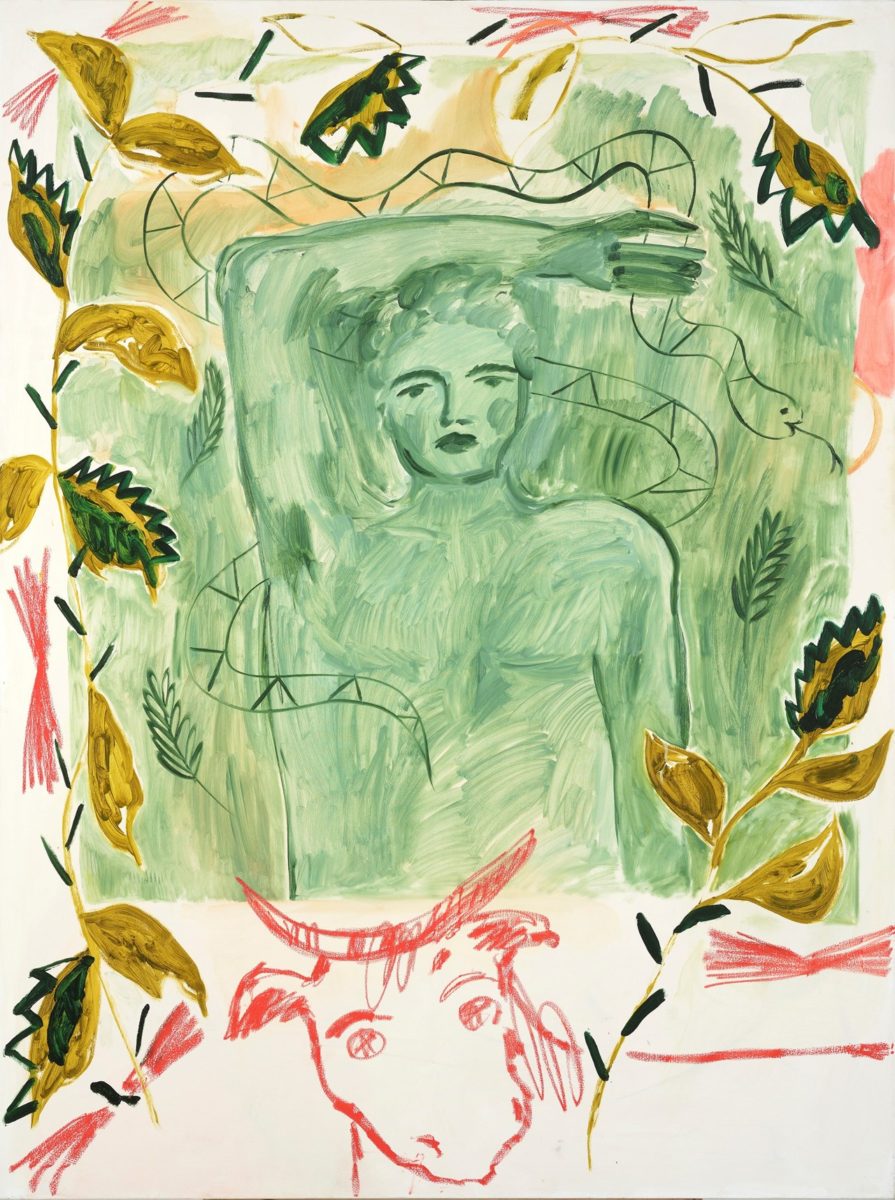 Yuri Pattison | @yuripattison
Yuri Pattison works with digital media, video and sculpture to explore the political implications of new technologies and the changing nature of visual culture in the Internet age. His works have previously interrogated online and offline co­production and skill sharing, as well as concepts of labour in the digital economy.
Faye Wei Wei | @fayeweiwei
Faye Wei Wei graduated from the Slade School of Fine Art in 2016, where she was awarded the Cass Art Painting Prize. Wei Wei's painting is deeply idiosyncratic: although it might sometimes suggest the themes of medieval courtly romance or a particular mythic narrative, at other moments it seems to depart into a more ambiguous, interior space of incongruity and uncertainty.
Alex Baczynski-Jenkins | @baczynski.j
Alex Baczyński-Jenkins, who earlier this year showed at Chisenhale, works with choreography and performance. His practice is concerned with the mediation and politics of affect, desire and embodiment. He is also the co-founder of artist-run project space Kem in Warsaw.
Ophelia Finke | @ophelia_finke
German-born artist Ophelia Finke currently lives and works between Berlin and London. She has established herself as an installation artist and, more recently, a painter, with work that focuses on the everyday, often presenting modified and adapted readymade objects, with extremes cleverly juxtaposed.
Jeremy Deller | @jeremydeller
Much of Jeremy Deller's work is collaborative; it has a strong political aspect, in the subjects dealt with and also the devaluation of artistic ego through the involvement of other people in the creative process. He won the Turner Prize in 2004, and from 2007 to 2011 served as a Trustee of the Tate Gallery.
Jamie Fitzpatrick | @_____jamie____fitzpatrick____
Jamie Fitzpatrick's practice deals with the rhetoric of image making, the relevance of the figure and how objects and totemic gestures such as flags, statues or plinths are used within the work to impose forms of power and control. His sculptures are influenced by Wilhelm Reich's ideas on power-infatuation, cultural conditioning and sexual suppression.
Ed Atkins | @edatkinsdiet
Ed Atkins's work draws attention to the way in which we perceive, communicate and filter information. His videos combine layered images with incomplete or interrupted excerpts of singing, speech, subtitles and handwriting. Working with a specialist in computer generated animation, Atkins exploits the hyperreal surfaces produced by new software systems to create complex, nightmarish environments populated by virtual characters, avatars of ambiguous provenance and desires.
Phoebe Collings-James | @phoebethegorgon
Phoebe Collings-James is a multidisciplinary artist, working in sculpture, painting and video. Collings-James uses her whole body in the creation of her paintings, whether by spreading oil paint on an unstretched canvas, crushing eggs with her feet or stepping on black pigment and tracing her footprints on it. Her work explores the notions of violence, sexuality, desire and beauty.
Marc Quinn | @marcquinnart
Marc Quinn makes art about what it is to be a person living in the modern world, whether it concerns our relationship with nature and how that is mediated by human desire, or what identity and beauty mean and why people are compelled to transform theirs. His work also connects frequently and meaningfully with contemporary politics, and art history, from Modern masters right back to antiquity.
Feature image: Yuri Pattison, Chelyabinsk eBay extrusions , 2013 (via Paddle8)