The Best London Food Openings This August
August promises a whole host of new and exciting restaurant openings and pop-ups, including Clare Smyth's first solo project, Victor Garvey's second Spanish offering, Sam Bryant's imaginative reinvention of Peckham Rye train station's old ticket office, as well as news of Nuno Mendes's latest project. Something Curated compiles a list of the most enticing menus to try this month, taking a closer look at the founders and proprietors behind the diverse concepts.
Nicole's TV Dinner at the Institute of Light || Nicole Coson (28 August)
Institute of Light presents an evening with Nicole Coson, London-based artist by day, and home cook by night. Nicole's TV Dinners is her delicious experiments in casual Sichuan – fiery, numbing ma-la matched with the devilish mien of Westworld's Doctor Ford on a reclining couch. Book here.
The Test Kitchen Pop-up Restaurant || Adam Simmonds (Open)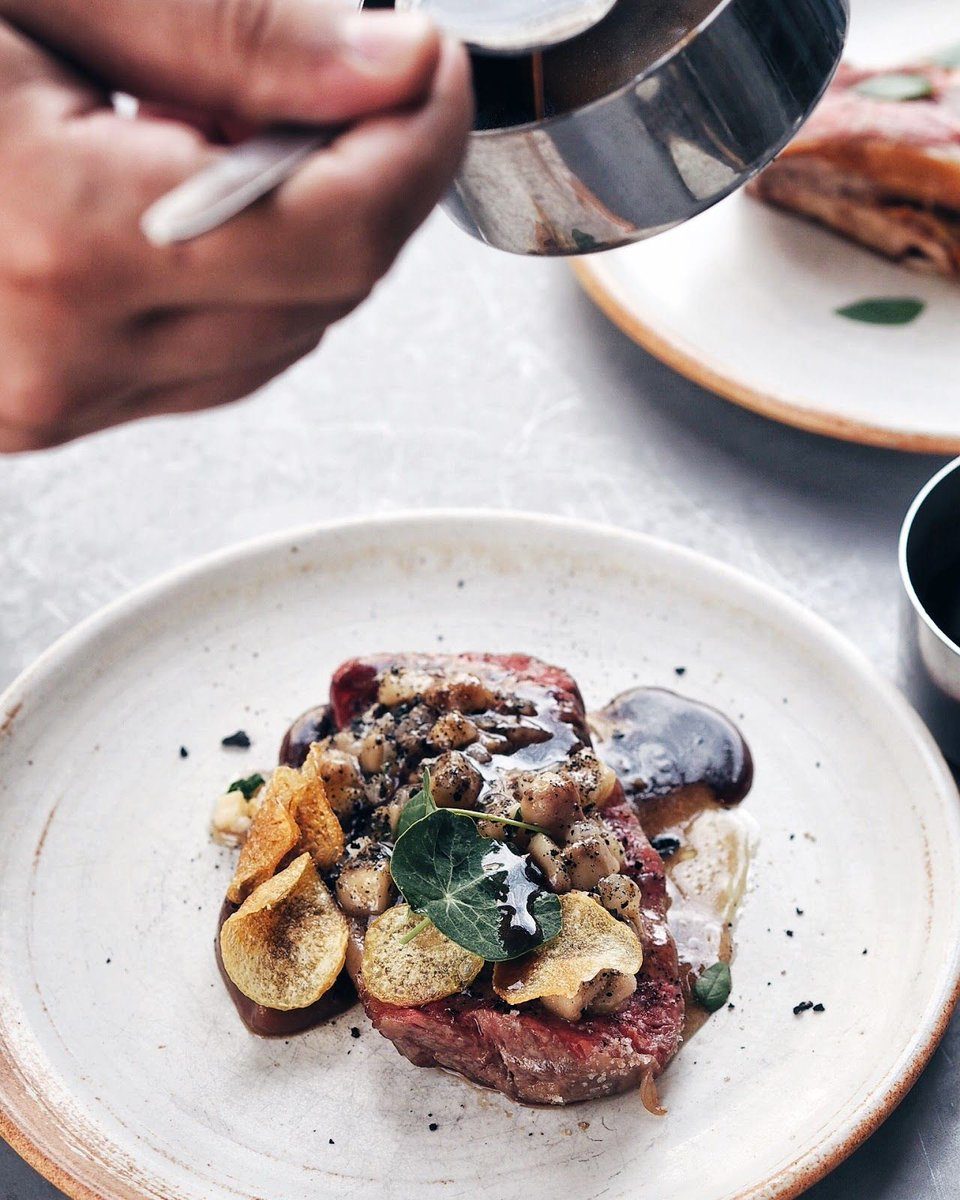 The Test Kitchen sees Adam Simmonds, who has previously worked at Le Gavroche, The Halkin under Gualteiro Marchesi and Le Manoir aux Quat' Saisons, spend a year in Soho, where he is exploring and trialling new flavours, whilst evolving the idea of his restaurant and what might go on the menu. Including some Scandinavian influences on the menu, every diner will be asked for their feedback on the dishes to help hone them in the future. Simmonds' permanent restaurant is expected to open in early 2018. The Test Kitchen is essentially set-up like a chef's table, so expect lots of opportunities to see what goes on behind the scenes.
CORE by Clare Smyth || Clare Smyth (TBC August)
Clare Smyth has opened her first restaurant, Core by Clare Smyth, in Notting Hill. The modern, fine dining restaurant has a strong British ethos, offering a tasting menu focussed on seasonal produce and an extensive wine selection. The British influence extends to the interior and finer details, creating a unique setting which compliments the menu. Smyth, a protégée of Gordon Ramsay, has spent her career to date working in a selection of well-renowned kitchens, across both England and around the world. The chef is turning to local sources for the ingredients and even the place settings, which she designed in collaboration with Royal Crown Derby, one of the oldest fine china producers in the UK.
Coal Rooms || Sam Bryant (TBC August)
Housed in the former Peckham Rye train station ticket office, Coal Rooms is the latest culinary addition to Peckham's ever expanding dining scene. A refined yet relaxed bar, restaurant and café, the menu features meat and fish cooked over a bespoke charcoal grill and oven. Think Dry aged duck breasts, Mangalitsa cowboy steaks, Roasted cod heads, and 40 day-aged Dexter sirloin and rib. An imaginative list of house sauces accompanies such as Red eye gravy, Crab apple jelly, Jerk caramel, and Greengage and mead ketchup.
Rambla || Victor Garvey (TBC August)
Victor Garvey, chef-patron of modern Spanish restaurant Encant, is set to open his second solo concept, Rambla, later this month at 64 Dean Street, Soho. Rambla's menu will focus on Catalan cuisine, the food of Victor's youth, and takes its name from Barcelona's famous thoroughfare La Rambla where Victor lived as a child. With sixty covers over two floors compared to just twenty-two on Encant's single storey, Rambla will be substantially more spacious than Victor's intimate first site. The interior, designed by Rees Associates, will be light and atmospheric, reminiscent of Barcelona's elegant-but-casual beachfront restaurants.
Fancy Crab || Eleanor Frost (Open)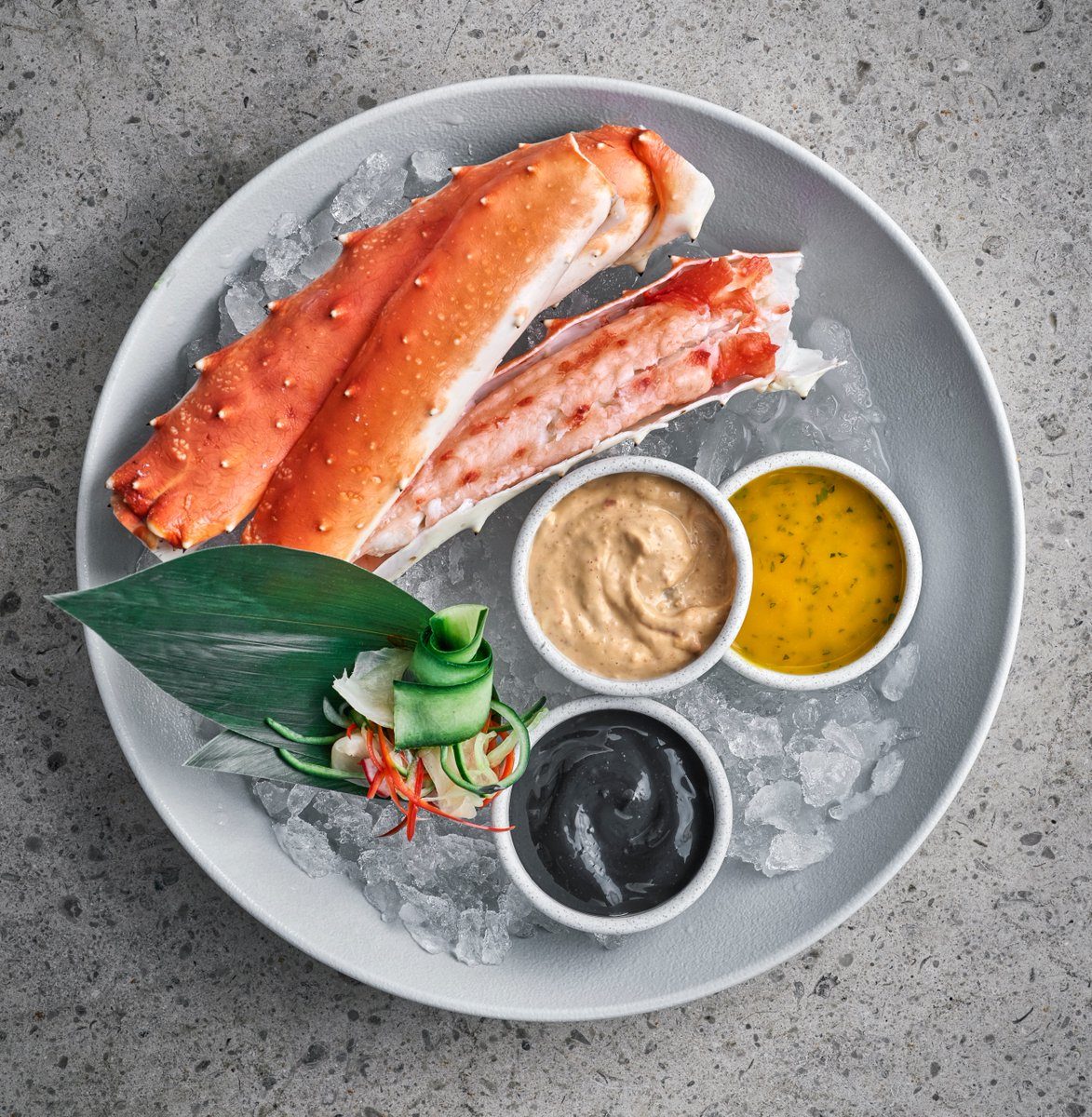 In an atmosphere of laid-back sophistication, Fancy Crab serves up the freshest seafood and fish, featuring classic dishes created with the highest quality ingredients from land and sea. And the star of the show: the Red King Crab. Sourced from the cold, open waters of the Northern part of the Atlantic Ocean, caught just once a year to preserve the stocks of these magnificent creatures, the crustacea are always wild and never farmed. Expertly prepared, the tasty offerings come served on ice or simply baked with butter and thyme, to allow the sublime flavours of this sweet, succulent meat to shine.
Simpson's in the Strand || Al-Waleed bin Talal (Open)
Robert Angell Design International headed up the redesign of the Strand entrance and the Grand Divan of Simpson's-in-the-Strand, revitalising this famous traditional British restaurant. Heritage is fused with modern London life to create the place in the Strand to meet, eat and socialise. Restored ceilings, chandeliers, and soft lush furnishings revitalise the Grand Divan dining room and give the feel of a comfortable stately home that harks back to the opulence of the Edwardian era. Guests can dine on a new menu of traditional British fare with a contemporary twist; however long-standing patrons will recognise the original carving trolleys from 1848 from which the famed roast beef will still be served, tableside, as a nod to tradition.
Lerato London Supper Club || Lerato Umah-Shaylor (TBC) 
Lerato Umah-Shaylor creates a wonderful marriage of cuisines, inspired by her African upbringing. Her supper club menu is full of indulgence and a celebration of African provenance, as well as local British produce, cooked generously with spices. In true African spirit, guests are invited to feast on sharing plates at the centre of the table. The menu always changes with the season. With vegans in her family, the menu is accommodating for all. Book your tickets promptly as limited spaces are available and Lerato's events sell out fast. The address will be shared with booked guests.
Mare Street Market || Nuno Mendes (Winter 2017)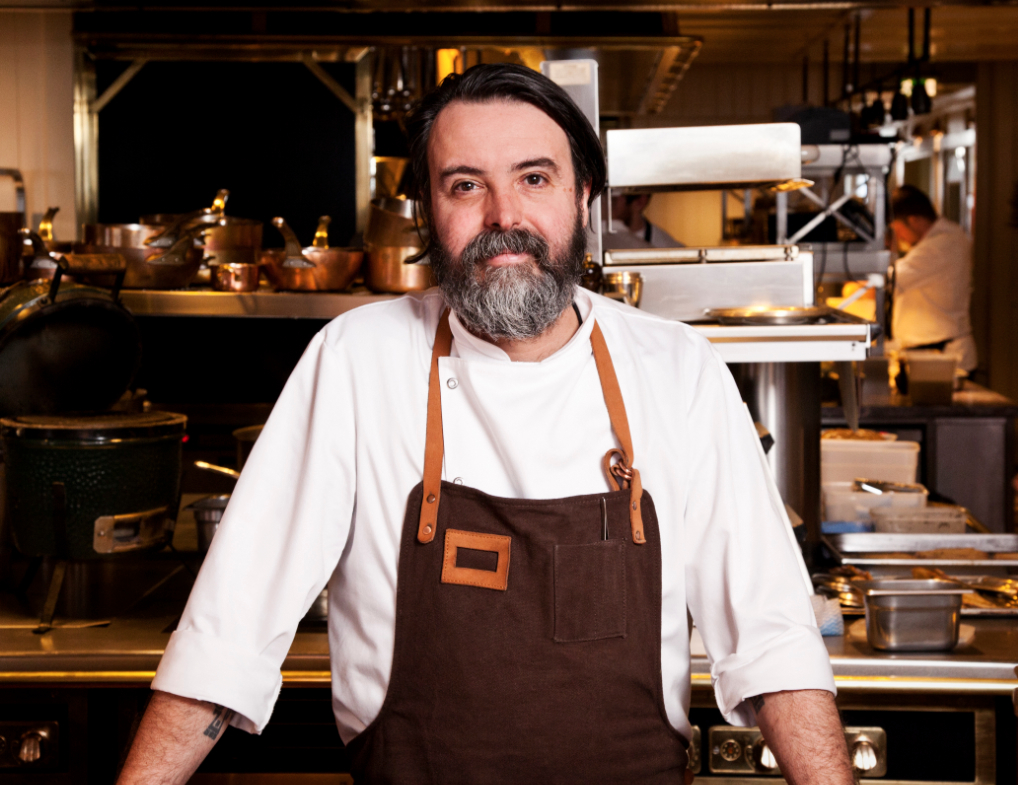 Announced earlier this week, Chiltern Firehouse chef Nuno Mendes will create the menu for Mare Street Market, which is due to open in Keltan House, close by Netil House and Broadway Market. The space will feature a bar, deli, florist and record shop as well as concession stands from local businesses and the main restaurant. It will be run by Barworks, which also owns the 5cc cocktail bar group, The Diner restaurant chain, and pubs including Wenlock & Essex, the Exmouth Arms and the Commercial Tavern.
(Feature image via Adam Simmonds)