The Aesthete's Wish List: 10 Of The Best Things You Can Buy Right Now
Taking a look at September's new releases, restocks and plentiful auctions, Something Curated has put together a list of ten of the most coveted items available for purchase in London this month, spanning art, fashion, home and more.
Fashion
Calvin Klein || Leather Uniform Shirt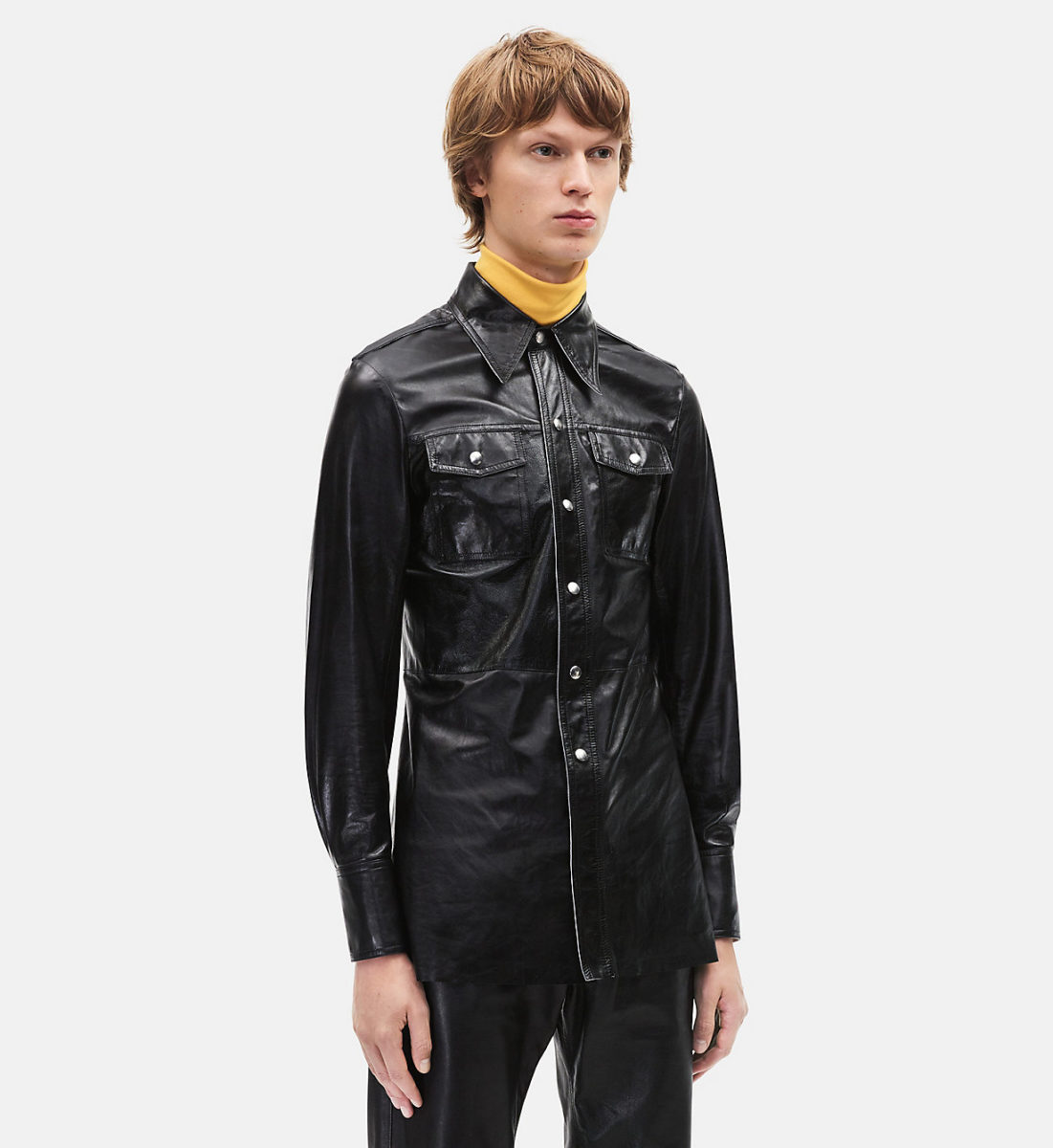 Included in the Calvin Klein 205W39NYC collection designed by Raf Simons, this supple leather shirt has a lightweight hang on the body, and features a glossy finish. Embellished with snap closures, the shirt comprises chest flap pockets and narrow barrel cuffs. Available at Calvin Klein.
Asai || Summer Edition Take Away Hot Wok Top
British designer A Sai Ta has quickly forged a signature of shredded pieces imbued with references to Chinese culture and stereotypes. For SS18, there were a number of de-constructed and reworked garments; the summer version of the Take Away Hot Wok Top is now available to pre-order via email at Asai.
Accessories
Helmut Lang || Horse Hair 2004 Bag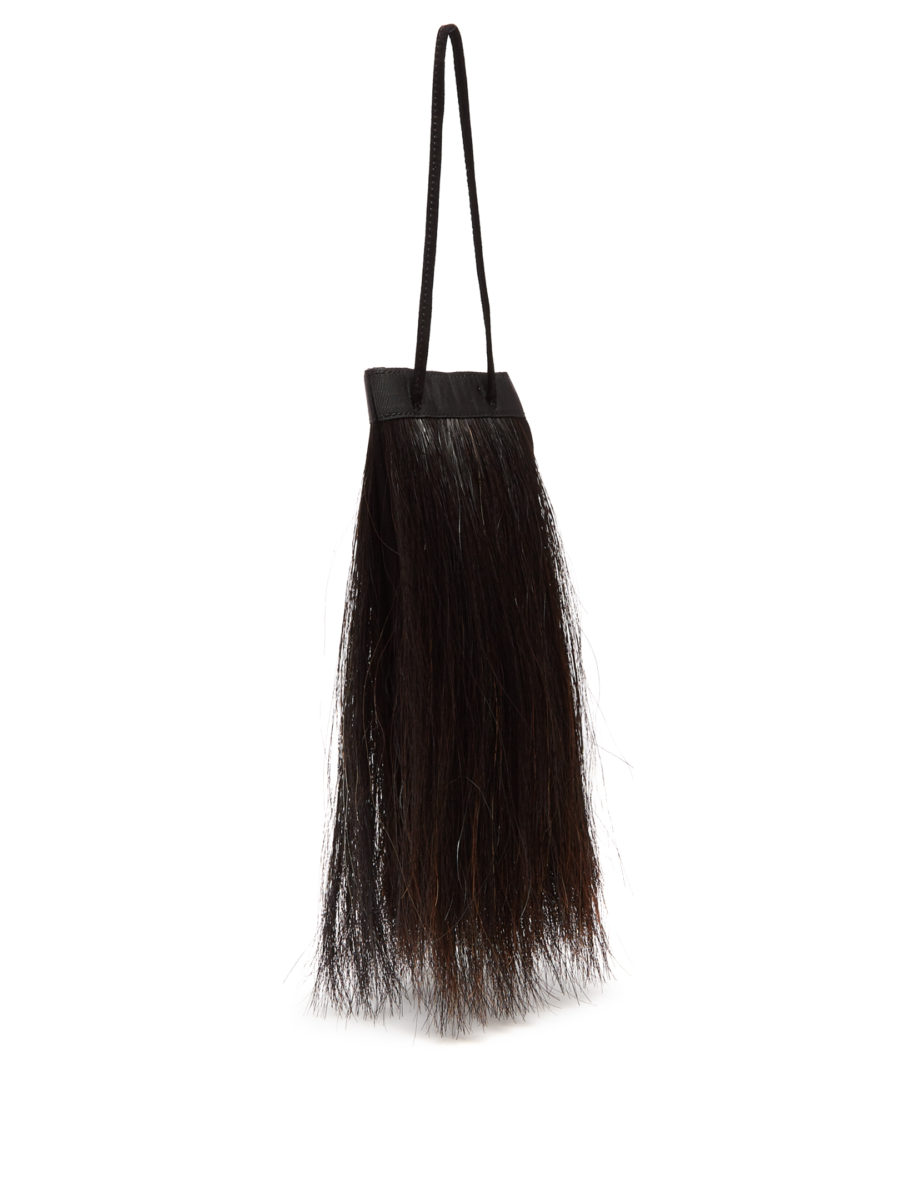 Part of the label's re-edition collection, this 2004-designed Helmut Lang black suede and horse hair clutch is crafted in Italy, featuring a single top handle and tonal-brown and black horse-hair trim, and is trimmed with black grosgrain across the top. Available at Matches Fashion.
Malachite, Onyx and Diamond Pendant Necklace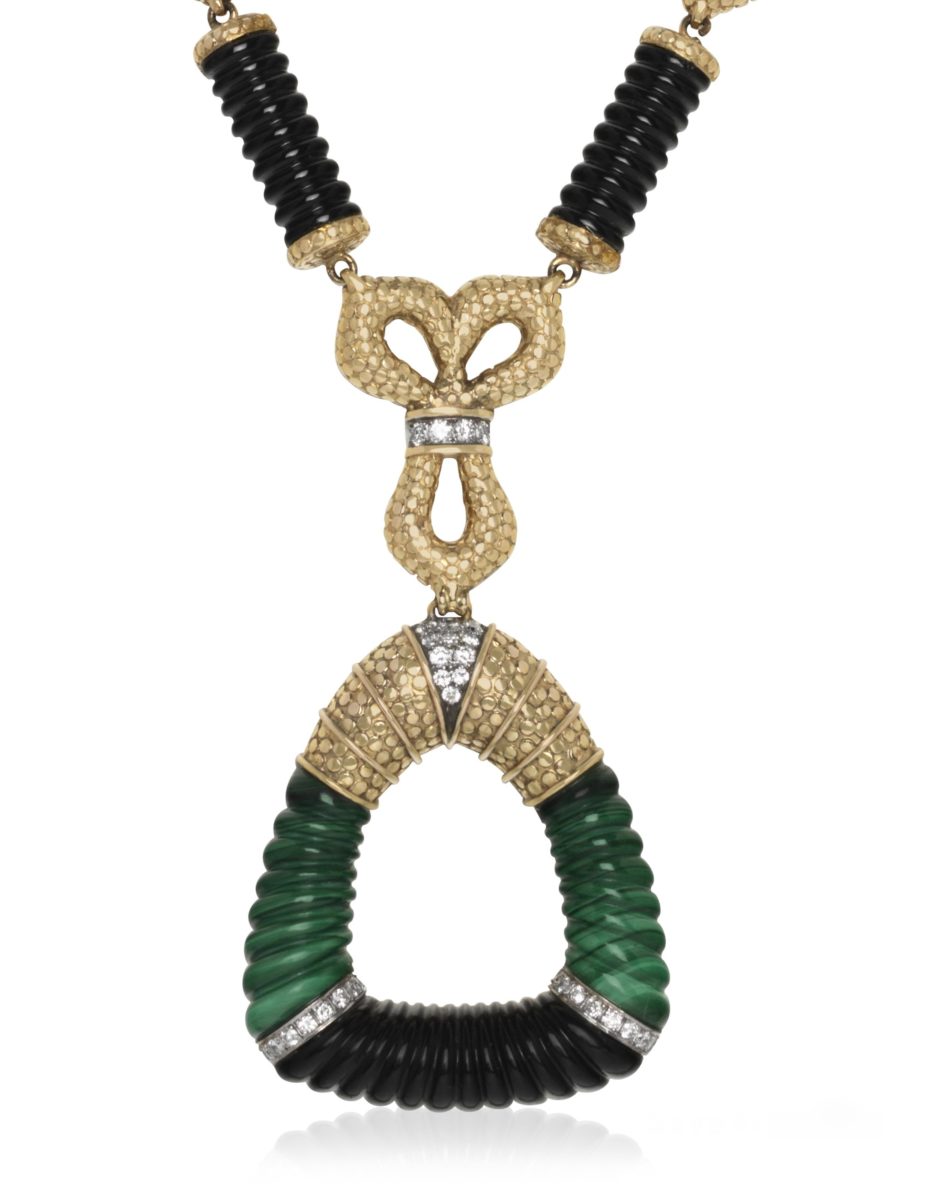 This distinct piece is designed as a rounded triangular pendant of sculpted malachite and onyx set in textured yellow gold accented with diamonds suspended from of series of malachite and onyx carved cylindrical sections, joined by diamond set sculpted gold links. Available at Christie's.
Art
Mari Eastman || Berkeley, The 70's, 2013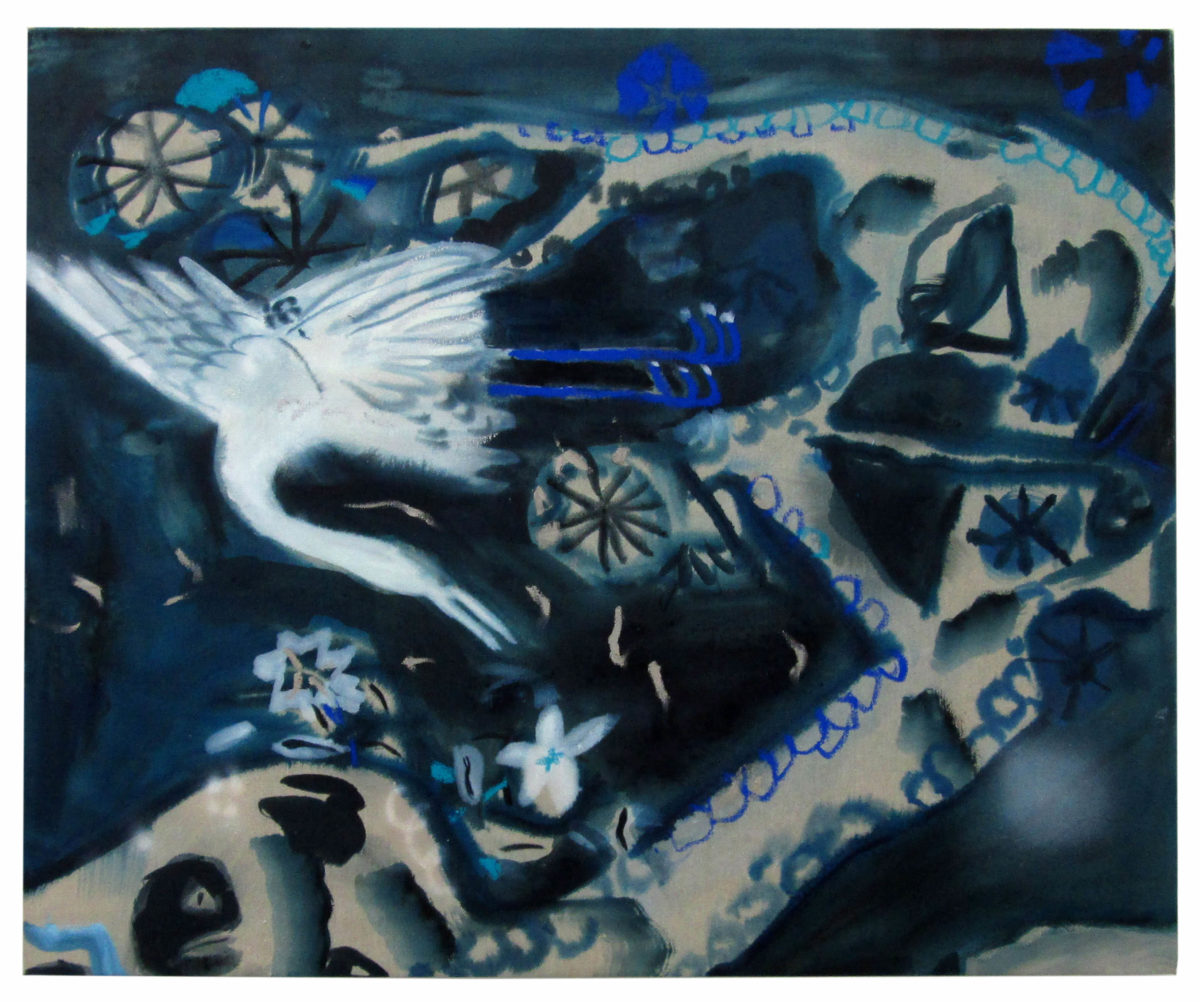 Drawing on pop culture, Mari Eastman uses a wide range of media to portray a rich series of symbols and tropes. Engaging in a dialogue of the art object being functional or decorative, Eastman's works are ultimately grounded in traditional subject matters and technique with gleeful twists to create multidimensional paintings. Available at Paddle8.
Kim Lim || Bridge II, 1976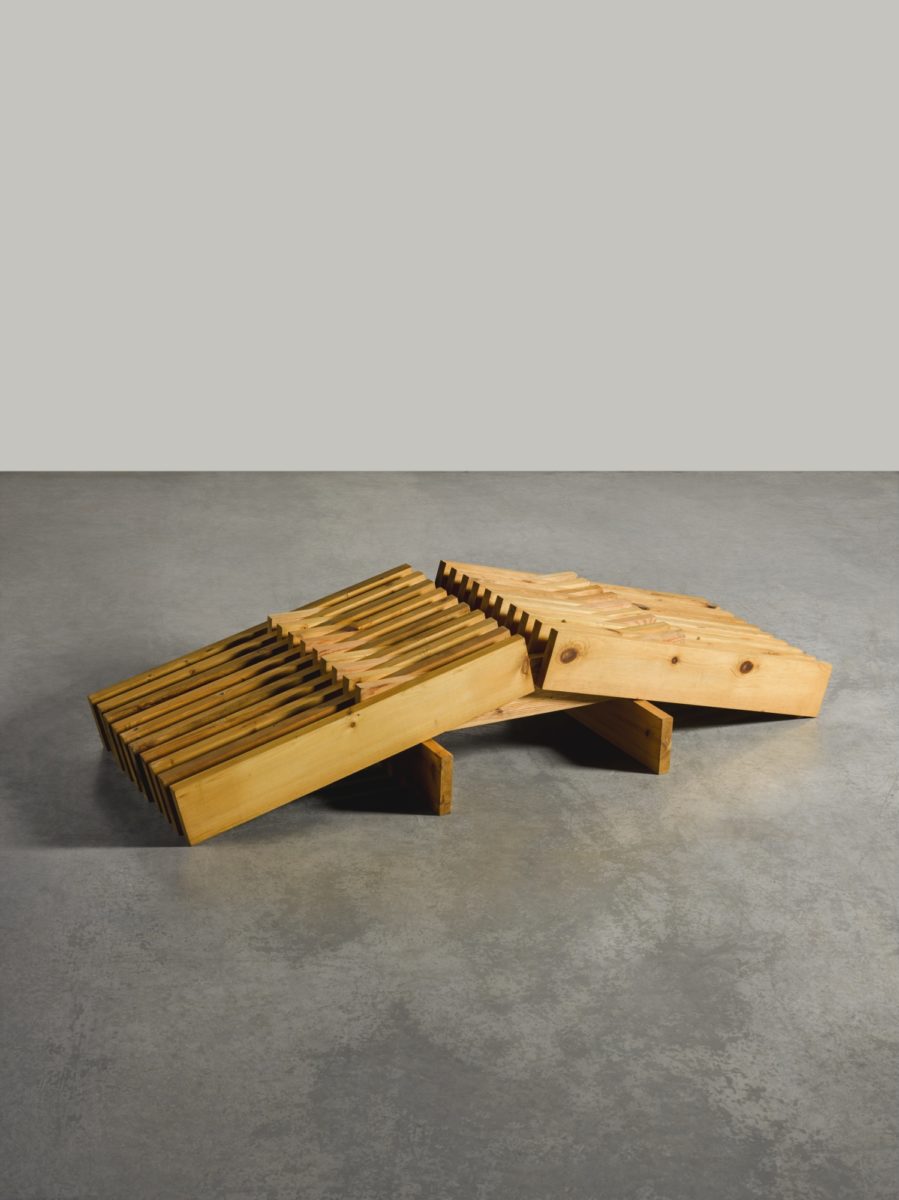 Singaporean-British sculptor and printmaker, Kim Lim was known for her exploration of form through balanced wood structures and detailed stone-carved sculptures. The sense of rhythm and order in her work sought to draw parallels with the patterns and structures she encountered in both nature and daily life. Bridge II, a striking example of her practice, is now available at Sotheby's.
Home
Dr. C. Dresser for Benham & Froud || Coal Box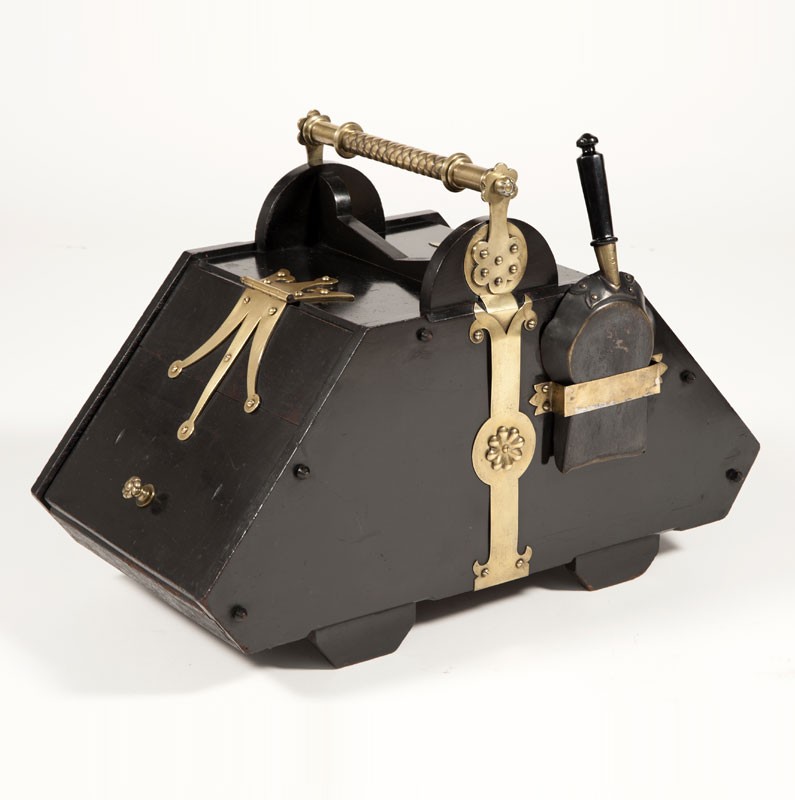 This unusually large and elegantly designed coal box, circa 1880, features beautiful metal detailing conceived by Dr. C. Dresser for Benham & Froud. Available at Paul Reeves.
Berthold Lubetkin || The Lubetkin Penthouse, Highgate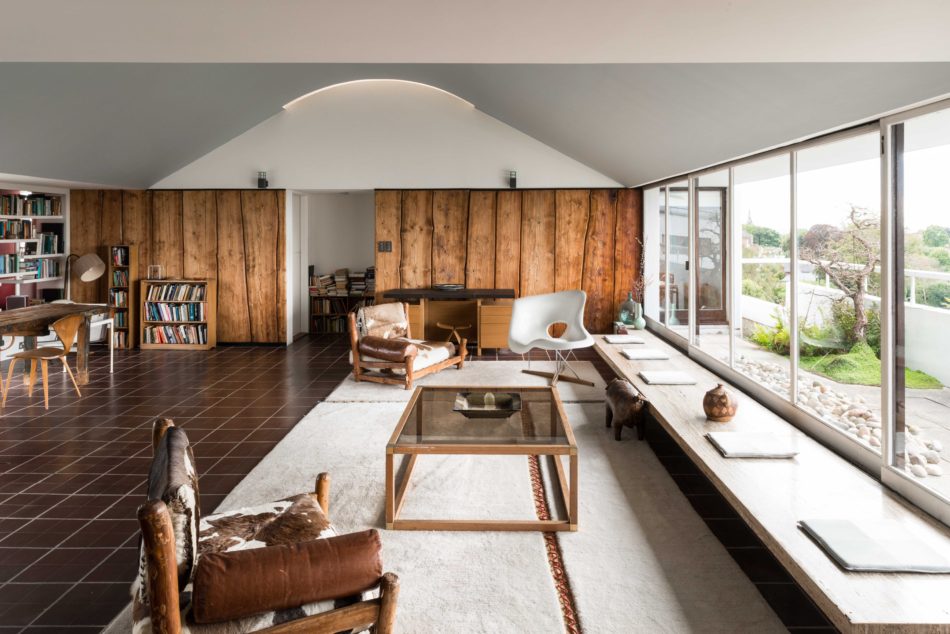 Designed by the esteemed Modernist architect Berthold Lubetkin for his own use, this is an extraordinary two-bedroom penthouse of significant architectural merit. At the time of its completion in 1938, the apartment was considered to be the highest in London due to its elevated position on North Hill in Highgate, and it has unparalleled panoramic views across London from extensive roof terraces. Available at The Modern House.
Books
Justinien Tribillon, Michaela Büsse, Dámaso Randulfe, Isabel Seiffert & Christoph Miler || Migrant Journal #2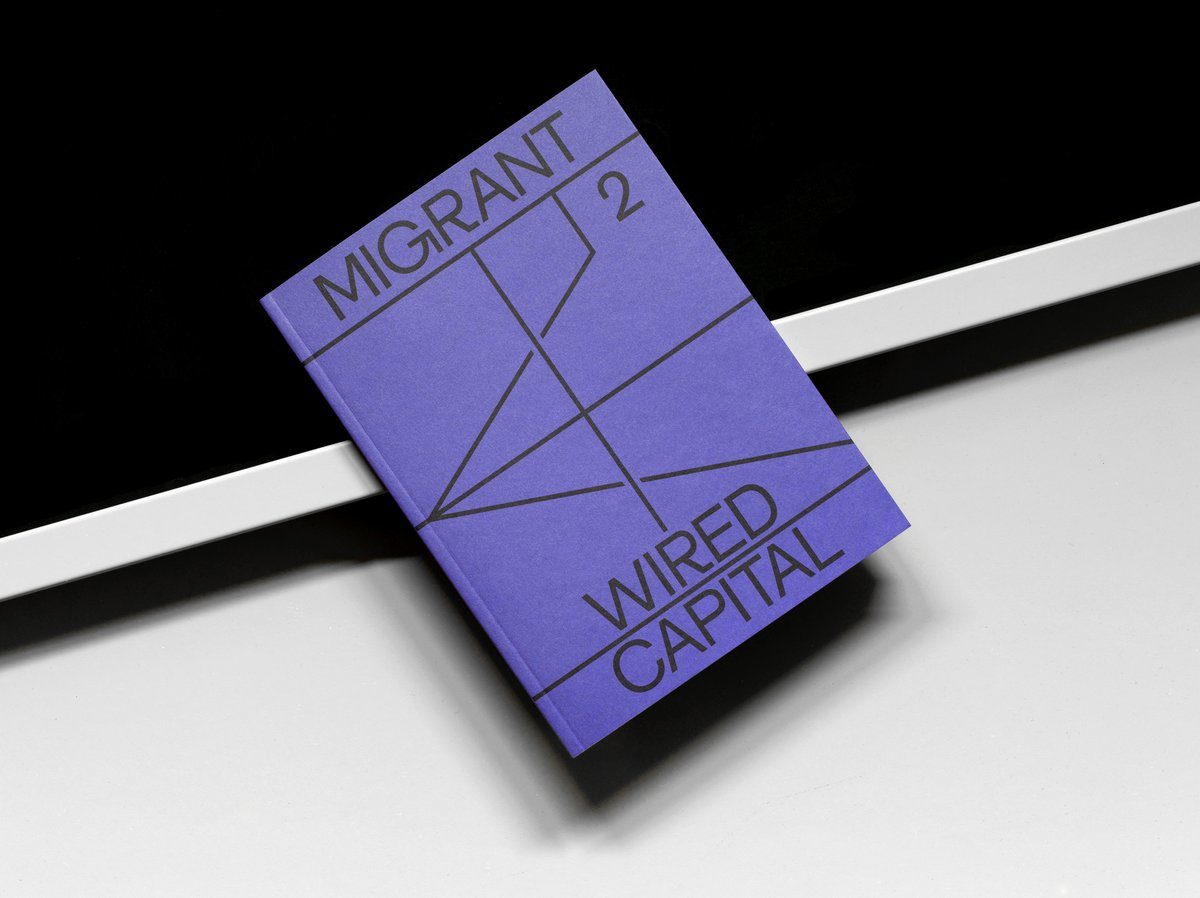 Migrant Journal explores the circulation of people, goods, information, but also fauna and flora, around the world and the transformative impact they have on space. While migration is part of humanity's genesis, it seems the phenomenon has become ubiquitous, happening faster, with complex ramifications. Available at Migrant Journal.
Ellen Mara De Wachter || Co-Art: Artists on Creative Collaboration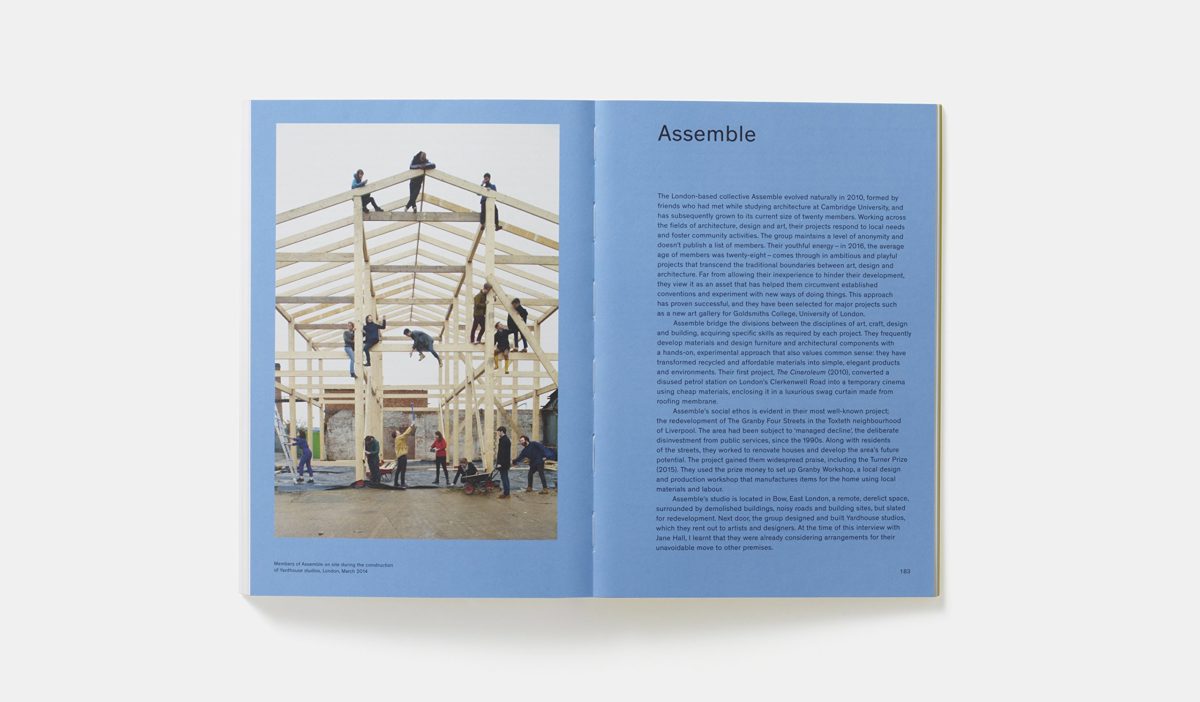 Co-Art: Artists on Creative Collaboration explores the phenomenon of collaboration through conversations with twenty-five leading art-world pairs and groups, who offer insight that is relevant beyond the art world, making this book vital for all who seek to work creatively and effectively with others. Available at Phaidon.
Feature image: Calvin Klein 205W39NYC campaign (via Calvin Klein)
Words by Keshav Anand