The Best Of The BFI London Film Festival 2017
The BFI London Film Festival, running from 4-15 October, will take place across 15 venues in London, including the BFI Southbank, Barbican, and Embankment's Garden Cinema, following the success of the site's inaugural inclusion last year. The 12-day programme comprises 242 films, 28 world, nine national and 34 European premieres, 46 documentaries, six animations, 14 archive restorations and 16 artists' moving image features, 128 short films, and 67 countries represented. Something Curated highlights a selection of the best events and screenings to look forward to.
Talks & Events:
Screen Talk: Takashi Miike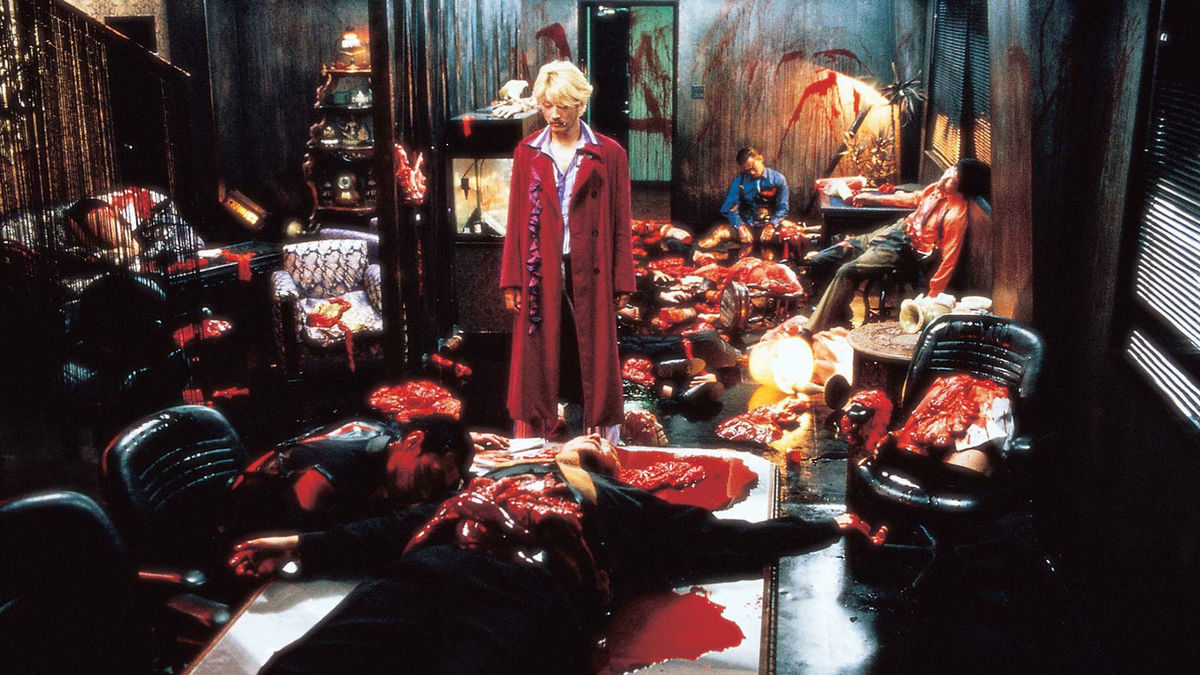 Riding the 'Asian Extreme' wave of the late 1990s, revered Japanese director Takashi Miike achieved global prominence with his astonishingly graphic films Audition and Ichi the Killer. Now, with a hundred films under his belt, the prolific filmmaker has defied all attempts to pigeonhole him as a niche director. He is both a film festival darling and a big-budget hit-maker. Best known for over-the-top violence and gore, his films cover a much wider range of genres and styles, including children's films, period pieces, subdued road movies and farcical musical-comedy-horror. Miike will talk about the road leading to his 100th film, the blood-drenched supernatural samurai movie Blade of the Immortal.
Monday 09 October 2017 18:15 – Curzon Soho Cinema, Screen 1
LFF Connects: Julian Rosefeldt & Cate Blanchett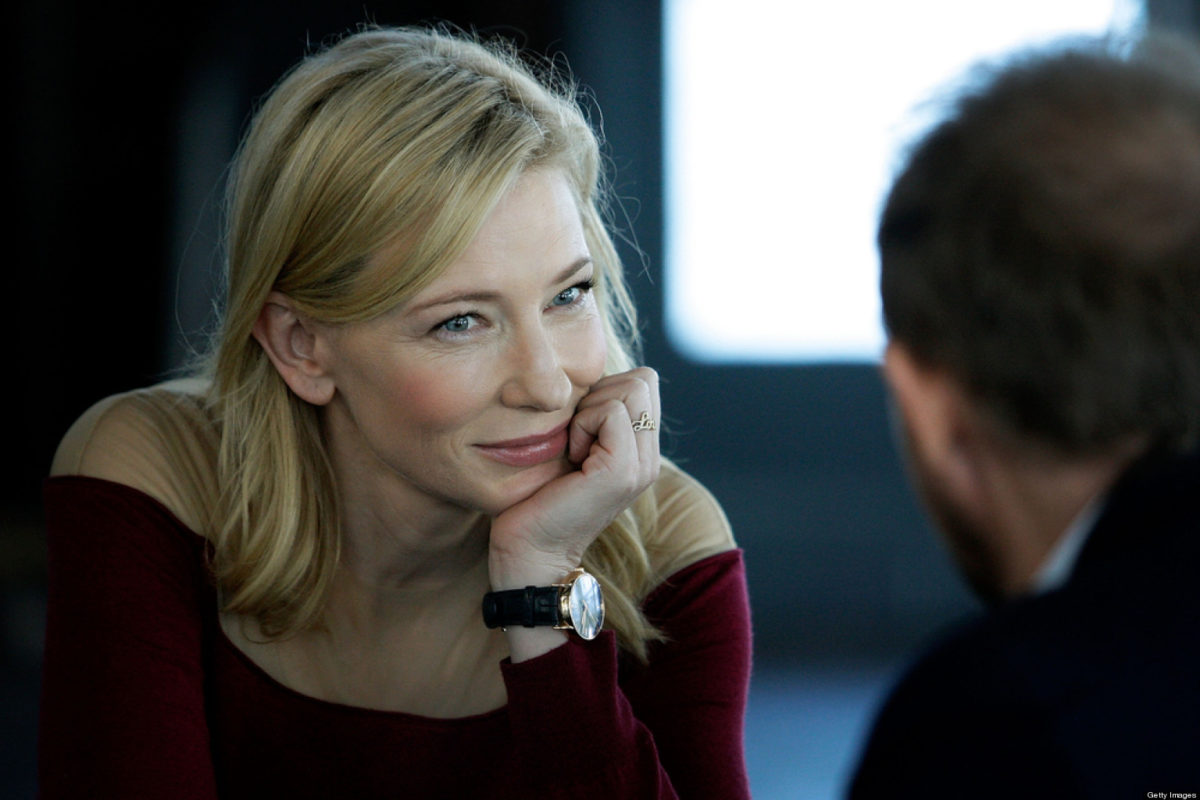 Artist Julian Rosefeldt is renowned for his visually opulent and meticulously choreographed moving image artworks. Inspired equally by art, film, architecture and the history of popular culture, he creates complex multi-screen installations that carry viewers into surreal, theatrical realms. Here he is joined by BFI Fellow Cate Blanchett to discuss their collaboration on the critically acclaimed, 13-channel video installation Manifesto, a deconstruction of art manifestos and a call for original thought, which has been adapted and reassembled as a 90-minute feature and receives its European Film Premiere at the LFF.
Friday 06 October 2017 21:00 – BFI Southbank, NFT1
Experimenta Salon With Chen Zhou In Conversation With Erika Balsom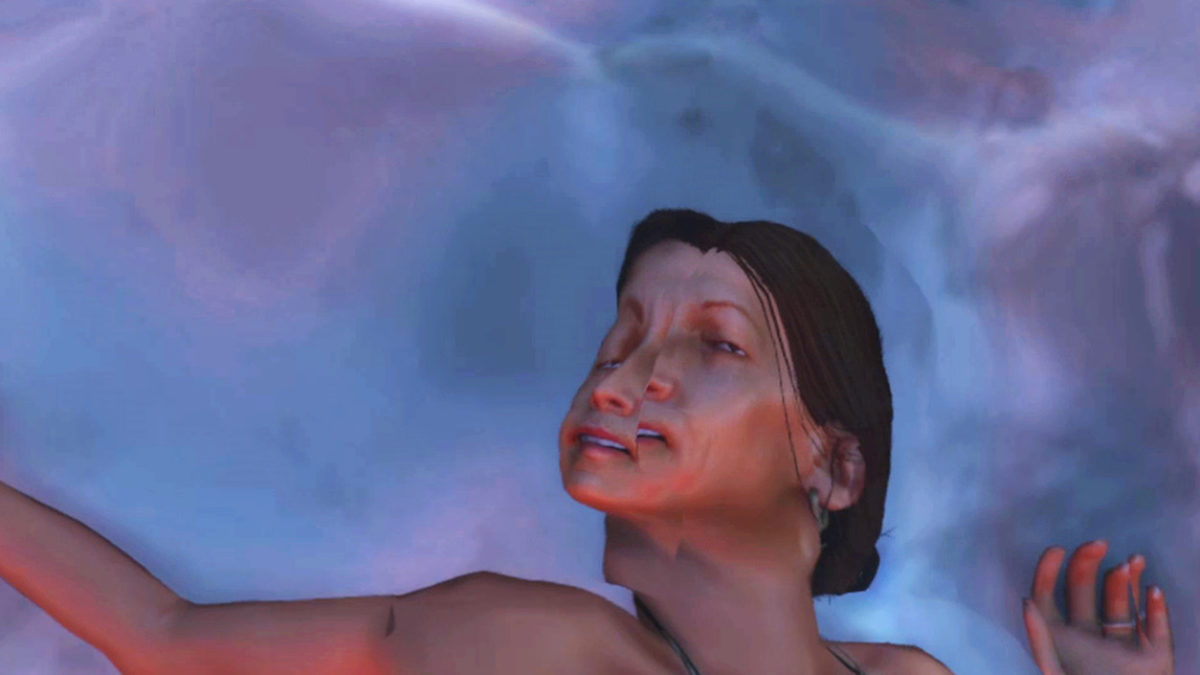 Join NEW:VISION Award-winning artist Chen Zhou in conversation with Art Critic, Researcher and Senior Lecturer at Kings College London Erika Balsom for a Salon that will take Chen's Life Imitation as a starting point for a conversation about identity, subjectivity and desire in a technologically mediated world where the fragility of the self intersects with the hyper-stereotyped gender roles of online representations.
 Saturday 14 October 2017 12:30 – BFI Southbank, Studio
LFF Connects: Nitin Sawhney
Nitin Sawhney is firmly established as a world-class artist–producer, multi-instrumentalist and DJ. He has also composed for multiple forms, from film and videogames to dance and theatre. Highly prolific, his collaborations include some of the world's leading orchestras and songwriters, including Paul McCartney, The London Symphony Orchestra, A R Rahman, Brian Eno, Sinéad O'Connor, Anoushka Shankar, Cirque Du Soleil and Akram Khan. Having composed the score for the LFF Opening Night Gala film Breathe, he is currently collaborating with the film's director Andy Serkis on the upcoming Jungle Book.
Saturday 07 October 2017 14:45 – Vue Leicester Sq, Screen 7
Screenings:
Three Billboards Outside Ebbing, Missouri || Martin McDonagh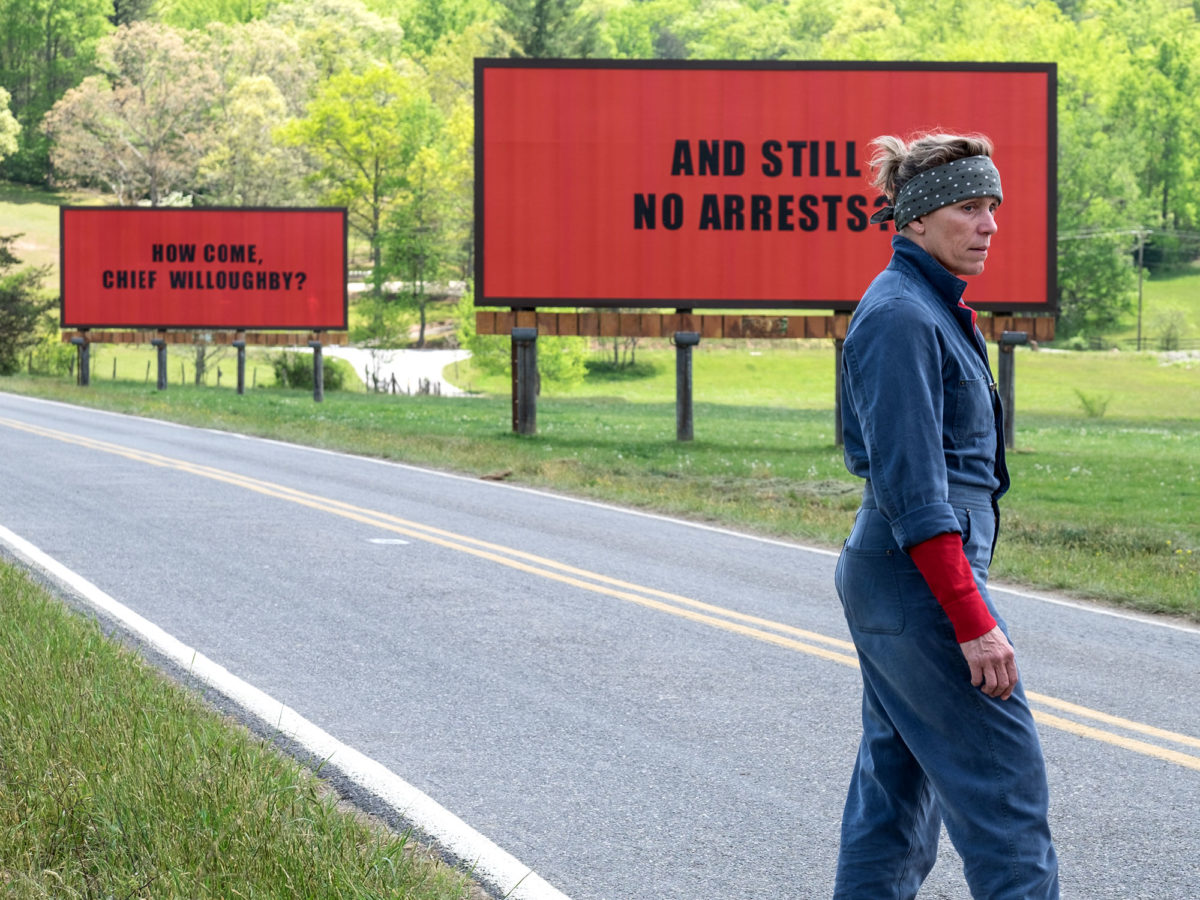 Martin McDonagh's follow-up to Seven Psychopaths is a characteristically pitch-black comedic drama featuring a blistering central performance from Frances McDormand. It's been seven months since her daughter was murdered and foul-mouthed and tough Mildred Hayes is fed up. Fuelled by grief and outraged that the investigation has gone quiet, she provokes the local police department with a series of messages plastered on three disused billboards outside her hometown of Ebbing, Missouri. So begins a rapidly escalating and very public feud between Mildred and venerated community leader and family man, Chief Willoughby.
Sunday 15 October 2017 19:00 – Odeon Leicester Square / 20:30 – Embankment Garden Cinema
Call Me By Your Name || Luca Guadagnino
In every way as languorous and seductive as its North Italian setting, Luca Guadagnino's adaptation of André Aciman's coming-of-age novel is a sun-kissed, cinematic ode to the ecstasy and exquisite pain of first love. Timothée Chalamet is riveting as Elio, a musically gifted 17-year-old whose summer break takes a tumultuous turn when Oliver arrives to stay at the family palazzo. From Elio's renditions of a Bach capriccio to The Psychedelic Furs' anthemic Love My Way, this is a film that luxuriates in classical art, poetry and music as much as it relishes the candy-coloured new romance of its early 80s setting.
Wednesday 11 October 2017 18:15 – Hackney Picturehouse, Screen 1
Shiraz: A Romance Of India (1928) || Himansu Rai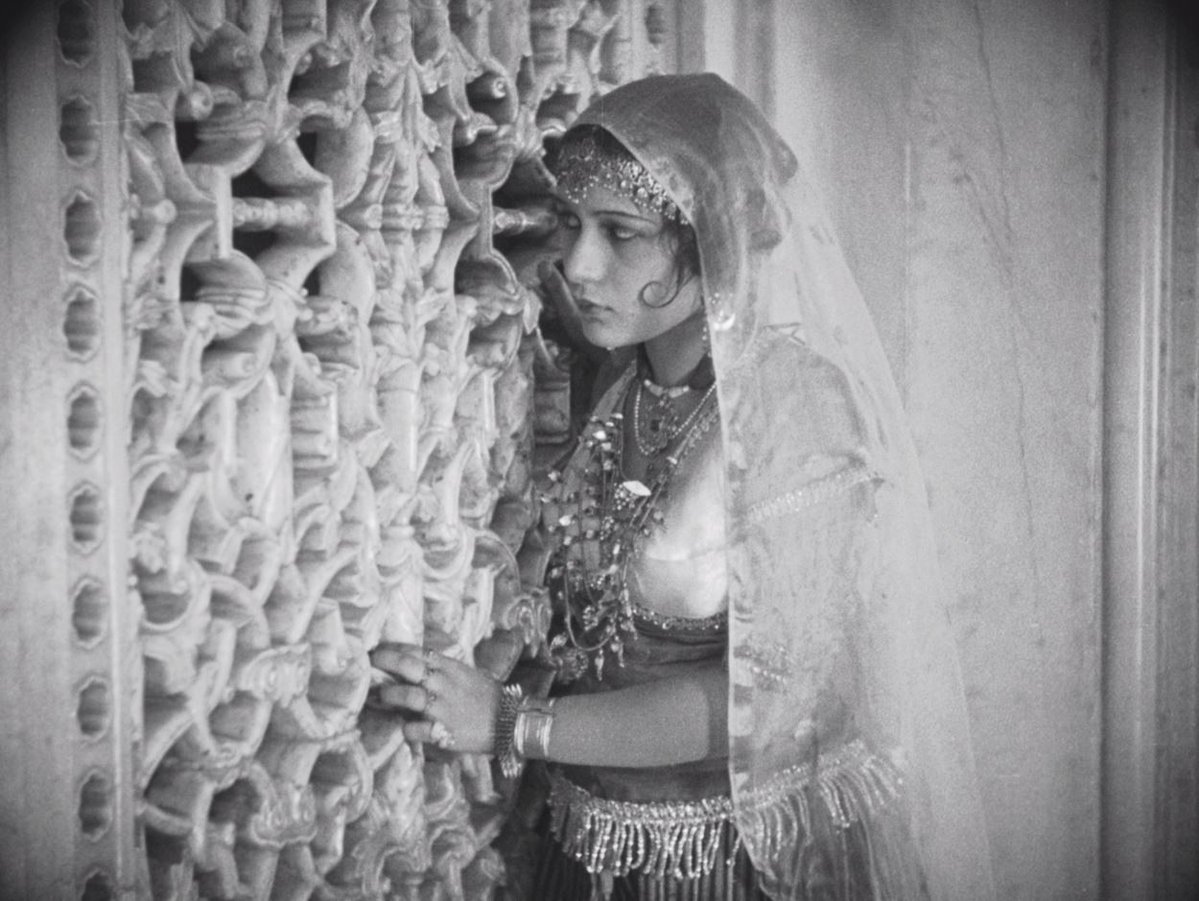 Shiraz is based on the story of the 17th century Mughal ruler Shah Jahan, his queen and the building of the world's most beautiful monument to love, the Taj Mahal. The restoration by the BFI National Archive and Dragon Digital has significantly improved the picture quality of the film. A new score commissioned by the BFI from world-renowned sitar player and composer Anoushka Shankar will be performed live with an ensemble of musicians playing Indian and western instruments.
Saturday 14 October 2017 20:00 – Barbican
A Fantastic Woman || Sebastián Lelio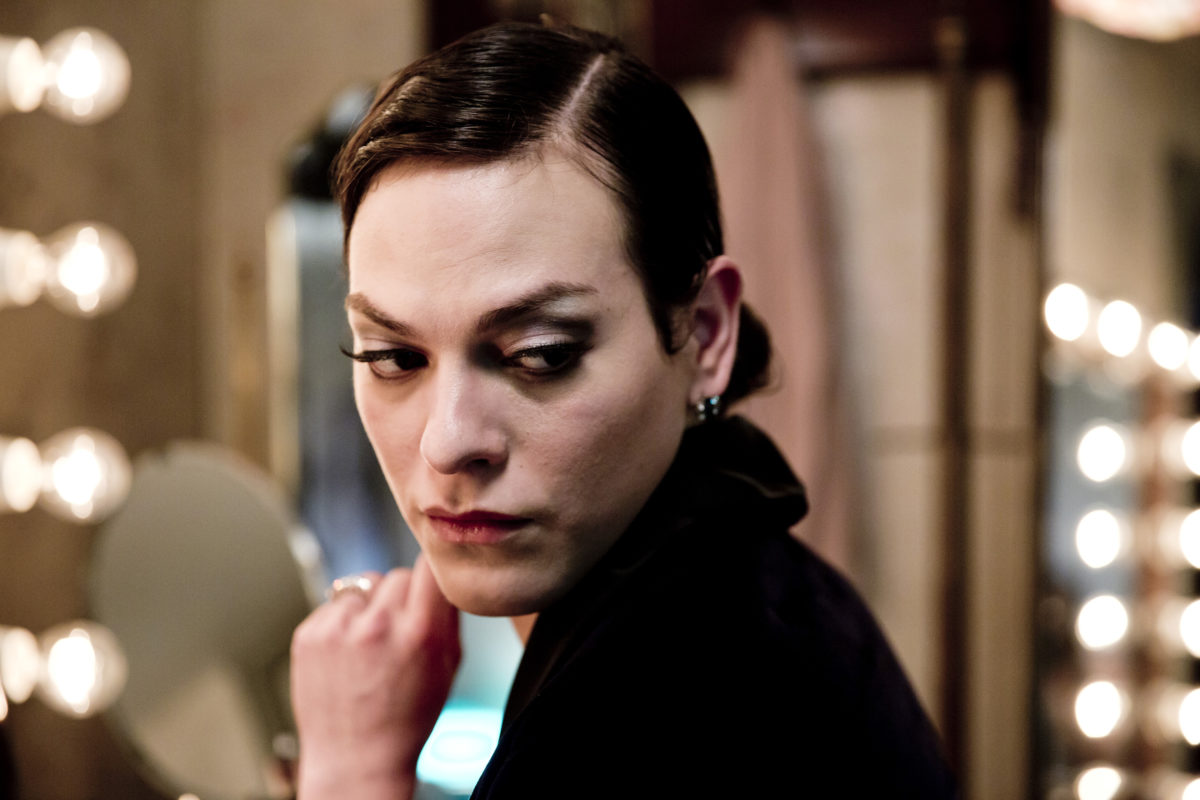 When her lover Orlando dies suddenly one night, Marina, played by Daniela Vega, is left in a state of shock. Still raw with grief, the singer and waitress must navigate the horrors of recounting the night to Orlando's family, whose responses to the fact that she's a transwoman range from frosty to scabrous and even hostile. It seems love and cohabitation count for little and Marina must fight for her rights, her home and even custody of her dog, while the police only offer a new set of humiliations.
Friday 06 October 2017 21:30 – Odeon Leicester Square
Mudbound || Dee Rees
The friendship of two Second World War veterans ignites racial tension in Dee Rees' majestic epic about two families in the Deep South. Adapting Hillary Jordan's novel, Rees weaves together multiple threads of two family histories: white farmers the McAllans and the Jacksons, black sharecroppers who lease a plot on the McAllans' land. Rees skilfully draws diverse stories together, reflecting on how bigotry and intolerance serves no one – a message with fresh relevance given the rise of an emboldened far right in America.
Thursday 05 October 2017 19:15 – Odeon Leicester Square
Looking For Oum Kulthum || Shirin Neshat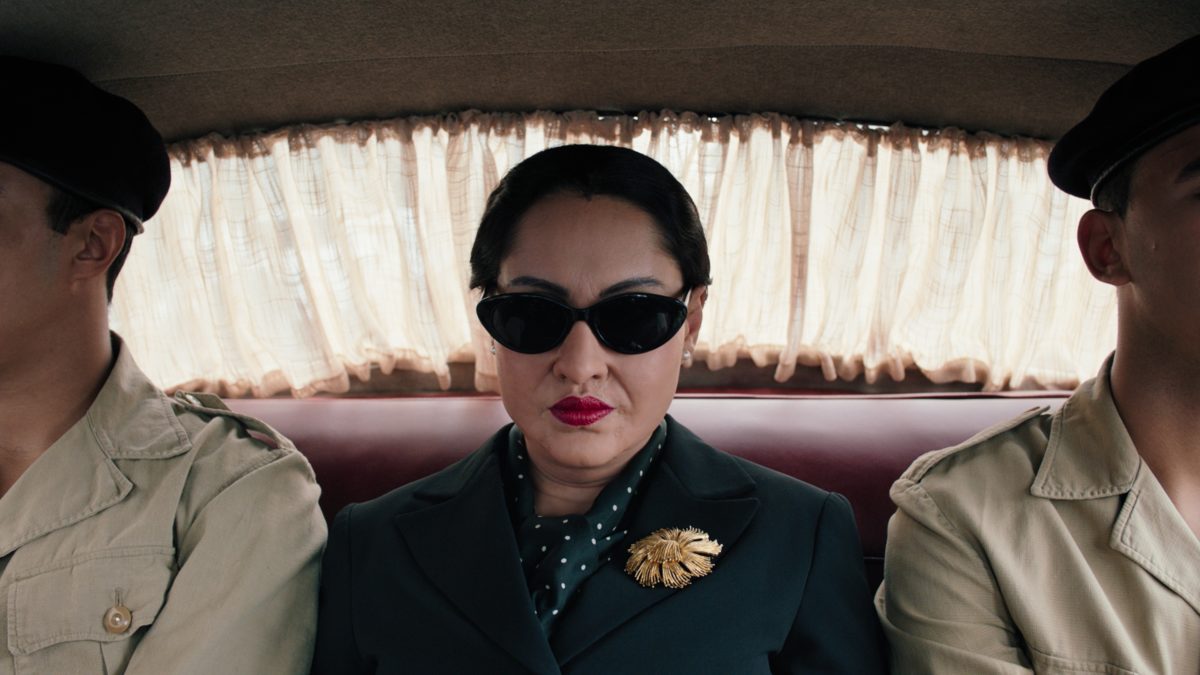 Iranian artist Shirin Neshat returns with a film-within-a-film about Oum Kulthum, 'the voice of Egypt', widely considered the Arab world's greatest vocalist. Kulthum embodies intense meaning for director Neshat, as a Muslim woman artist whose talent enabled her to transcend the barriers of gender, religion, politics and nation. Embraced by royalty and revolutionaries alike, as well as loved by ordinary Egyptians, Kulthum's career was bound up in the development of Egypt as a post-colonial country. In this drama, her multi-faceted legacy is explored by exiled Iranian woman director and cultural outsider Mitra, who is striving to make a biopic about the international icon.
Saturday 07 October 2017 18:20 – BFI Southbank, NFT1
Zama || Lucrecia Martel
For her fourth feature, Lucrecia Martel swaps her native Salta for the epic landscape of a late 18th century colonial empire ruled over by a distant Spain. An adaptation of Antonio di Benedetto's 1956 existential novel, Zama charts the progressive decline of a minor officer and Magistrate of the Spanish Crown. Don Diego de Zama is desperate to relocate from his remote regional office to the city where his wife and children live. Martel's assured style balances the personal and the political, as Zama's frustrations and failings are viewed through the prism of the broader canvas of Spain's imperialist grip across the Americas.
Saturday 14 October 2017 18:00 – Embankment Garden Cinema
Beach Rats || Eliza Hittman
Eliza Hittman returns with a gripping investigation of repressed sexual desire in a hyper-masculine environment. British newcomer Harris Dickinson crackles with energy as the enigmatic Frankie, a virulently macho Brooklyn teen. In a tale of two worlds destined to collide, he spends days with friends, hanging around the beach and showing off to girls. But night-time finds him hustling off alone for furtive hook-ups with men he meets online, or cruising for sex near the Coney Island boardwalk. The liberated world of Manhattan might only be a train ride from his home, but for Frankie it's light years away.
Friday 06 October 2017 18:30 – Picturehouse Central, Screen 1
Feature image: Zama, Lucrecia Martel, 2017 (via BFI)