Inside Lisson's Spectacular Off-Site Group Show
Lisson Gallery opened on Bell Street in 1967; in celebration of this anniversary, the gallery has partnered with The Vinyl Factory to stage 'EVERYTHING AT ONCE', an ambitious group exhibition running until 10 December 2017 at 180 The Strand. Through new and historical works by 24 of the artists currently shown by Lisson Gallery, this extensive presentation aims to collapse half a century of artistic endeavour under one roof, while telescoping its original aims into an unknowable future.
'EVERYTHING AT ONCE' is neither a chronological exhibition nor an encyclopaedic history of the gallery's activities since 1967, rather it is an interconnected journey incorporating 45 works exploring experience, effect and event, invoking immediacy and immutability. Ranging from text to installation, painting, sculpture, performance and sound, the selection presents some of Lisson's leading artists, of both the past and present, beginning with monumental works such as one of Dan Graham's large-scale glass-and-steel pavilions, entitled Two Vs Entrance-Way (2016), which reflects and refracts visitors and its Brutalist architectural surroundings. Ai Weiwei's 50-metre long wallpaper installation, Odyssey (2016) represents the global, ancient and continuing movement of peoples, touching on themes from his newly-released film on the plight of refugees worldwide, Human Flow.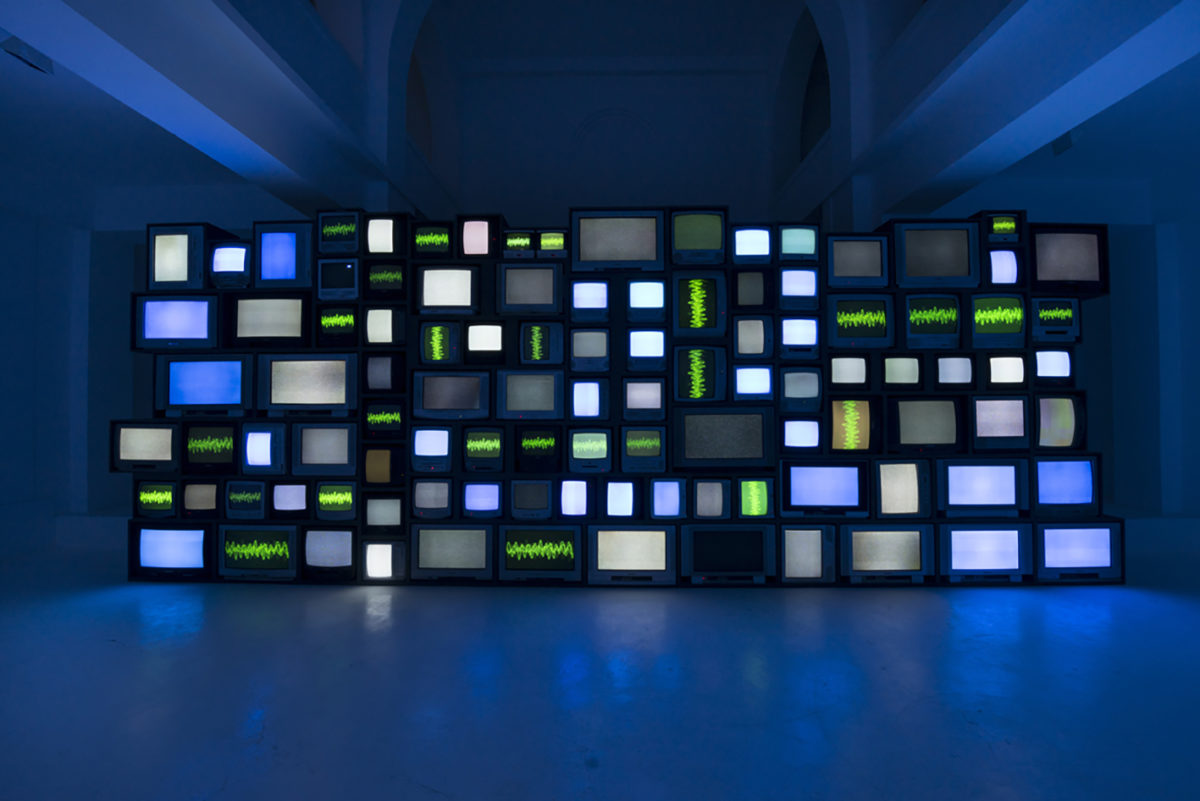 The ground floor contains important sculptural statements from the last century by Anish Kapoor – At the Edge of the World II (1998) floats above head height, receding seemingly impossibly into space and time – and Richard Deacon, who presents his own takes on materiality and multidimensionality through a twisted plywood Möbius-like form, Turning a Blind Eye (1984), and the stainless steel, wall-based Infinity series.
Other classic or career-defining works from the past 50 years punctuate the exhibition, from Rodney Graham's breakout, time-bending cinematic short, Vexation Island (1997), to a trio of Marina Abramović films in which the expectation of a human's potential is also tested, albeit in stark physical and mental terms, rather than through Graham's comic flourish. The found and machined cathedral spires of Tony Cragg's Minster (1988) meet his resolutely hand-made collection of oversized stone Tools (1986), as well as the view over the Thames and the city beyond, while Julian Opie exhibits an early concrete racetrack from 1993 alongside two recent computer animations of different first-person driving scenarios. Art & Language, who have shown with Lisson Gallery since 1973, address the passing of time in their film, Qui Pourra (2008), both in terms of time spent working in the studio and the slow accretion of ideas and meaning over time.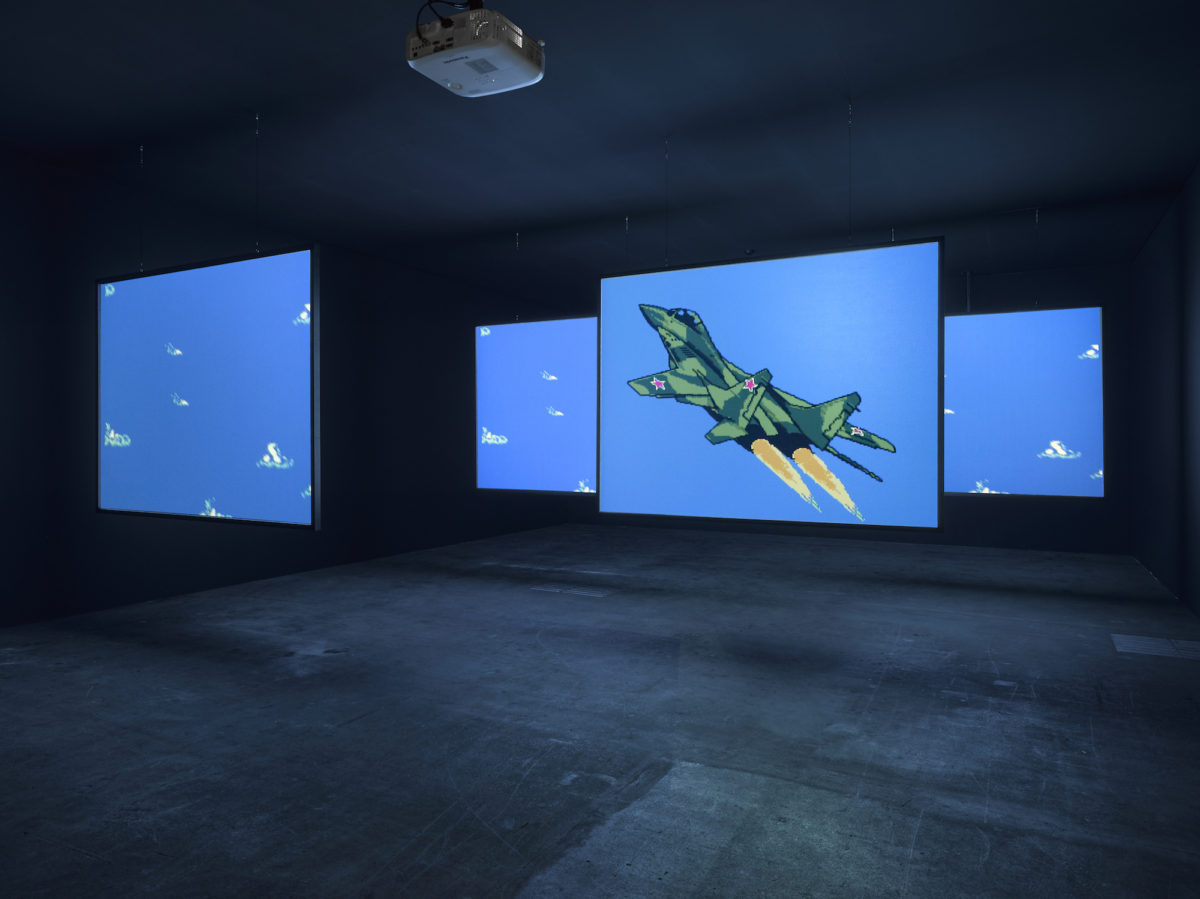 Artists that have joined the gallery in the last decade – including Ryan Gander, Wael Shawky, Haroon Mirza, Nathalie Djurberg & Hans Berg and, newly announced this autumn, Laure Prouvost – fast-forward and extend this timeline towards the present day, adding works that have not been exhibited either by the gallery or elsewhere in the UK before. Among the new commissions is Richard Long's 60-metre long mud work, made directly on the wall using his hands dipped in slip from the river Avon. Lee Ufan makes his own minimal gesture on an opposite surface, his multi-layered brushstroke serving as a mark of time and place, while a new suite of paintings by Stanley Whitney completes this more lyrical, meditative and philosophical section of the show.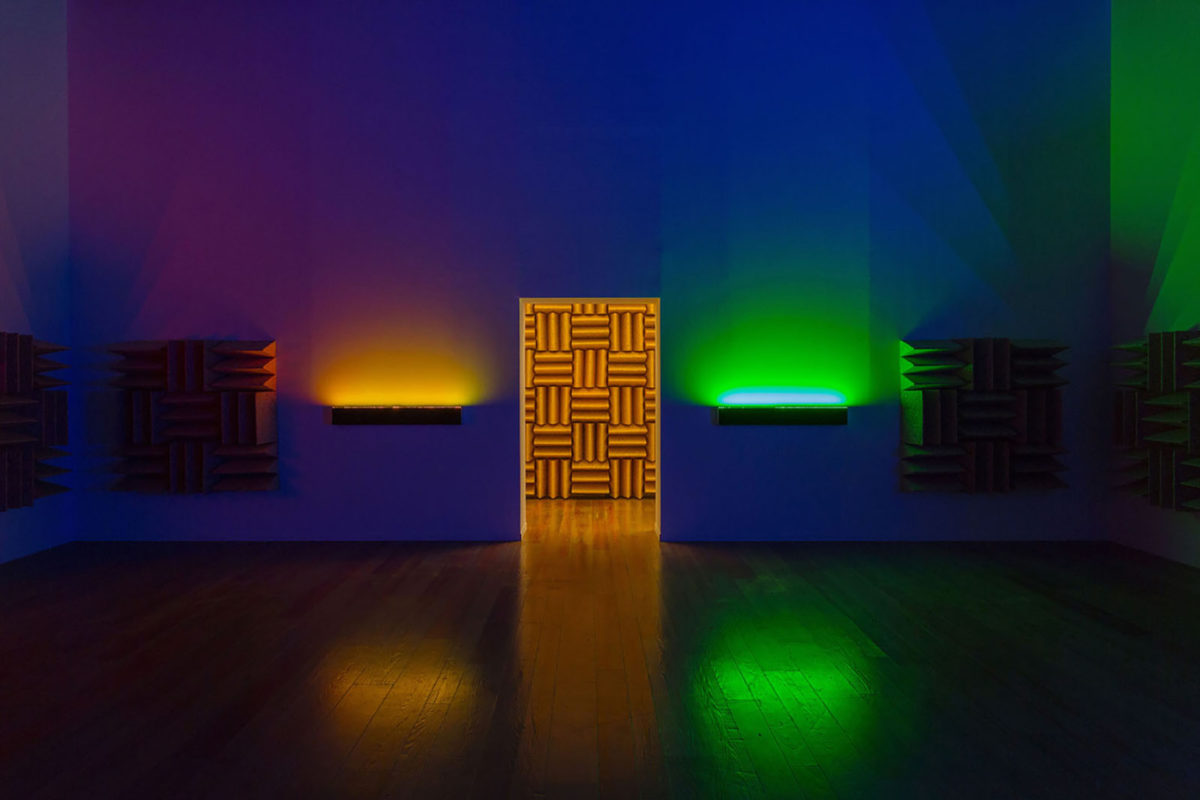 The top floor weaves together disparate languages and voices. Wael Shawky's Al Araba al Madfuna III (2015) is the final act in his epic, cinematic trilogy of child-acted Egyptian fables. The wall of 100 television screens beaming out Susan Hiller's Channels (2013) are records and testimonies of those who have suffered near death experiences or claim to have glimpsed the hereafter. Haroon Mirza translates a drawn composition by another artist interested in scores and notational languages, creating a pavilion of electronic light and sound, while Shirazeh Houshiary reinterprets the songs of the four major religions into an immersive temple to openness for the installation known as Breath (2013). A pillar of randomly tumbling numbers by Tatsuo Miyajima, represents not only the cycle of human life, but also the passing of time and the futility of commemorating moments past or present.
Concurring with the Lisson Gallery show, artist Arthur Jafa is presenting a film Love is the Message, the Message is Death with the Serpentine Galleries at 180 The Strand. Jafa's contemporary revisualisation of black American history is shown in a bespoke tent at Store Studios until 10 December.
'EVERYTHING AT ONCE' – Open until 10 December 2017 at 180 The Strand, London WC2R 1EA
Feature image: Dan Graham, Showing Off the Body, 2016 © Dan Graham (via Lisson Gallery)