Get To Know The Artist Behind Gucci's Latest Collection
Working under the moniker of Unskilled Worker, London-based, self-taught artist Helen Downie rose to prominence through her popular Instagram account, which today has over 250,000 followers. Sharing her work online, she was discovered by the celebrated photographer Nick Knight, who commissioned her in 2014 to create a series of portraits of Alexander McQueen's most iconic looks. Knight described the artist's work as "some of the most intensively beautiful and poetic painting" he had come across. Her drawings were the subject of an acclaimed exhibition launched to coincide with the opening of McQueen's Savage Beauty show at the Victoria & Albert Museum.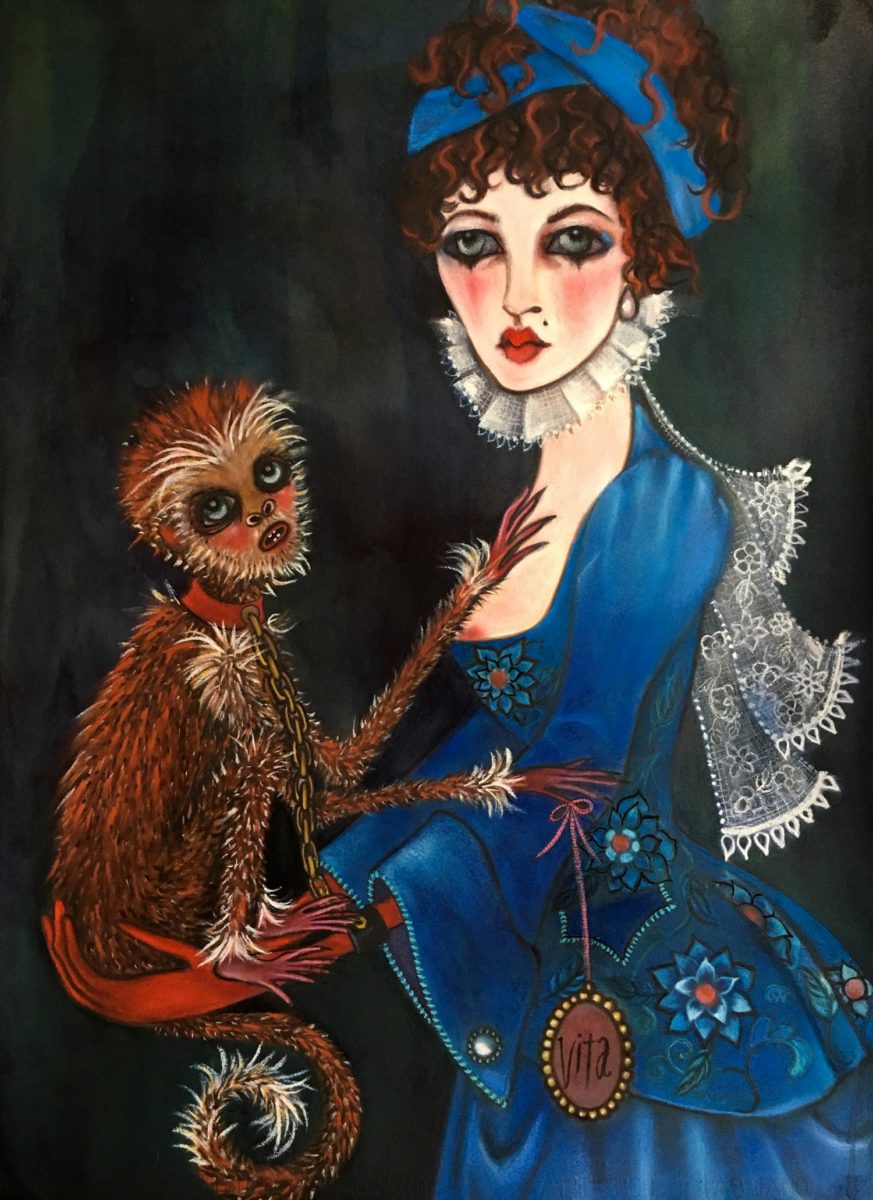 This success attracted a great deal of interest and in 2015, following Alessandro Michele discovering Downie's work, the artist was commissioned by the Italian fashion house Gucci to make a series of portraits that were to be the subject of an exhibition at the Minsheng Art Museum in Shanghai alongside the work of Jenny Holzer, Glen Luchford, Cao Fei and others. The subsequent year, a specially commissioned portrait by the artist was featured as a limited-edition cover of Bazaar Art alongside six leading contemporary female artists.
This autumn, Downie and Gucci have teamed up to work on a capsule collection, comprising a 40-piece range featuring the Unskilled Worker's imagery on bags, dresses, scarves and more. The cast of characters in the works are directly inspired by the models and muses of the show. Downie describes the process as a kind of "creative conversation". "I watch the shows and then I paint my idea. Continuing the fantasy, really. Bringing Alessandro's ideas into my world."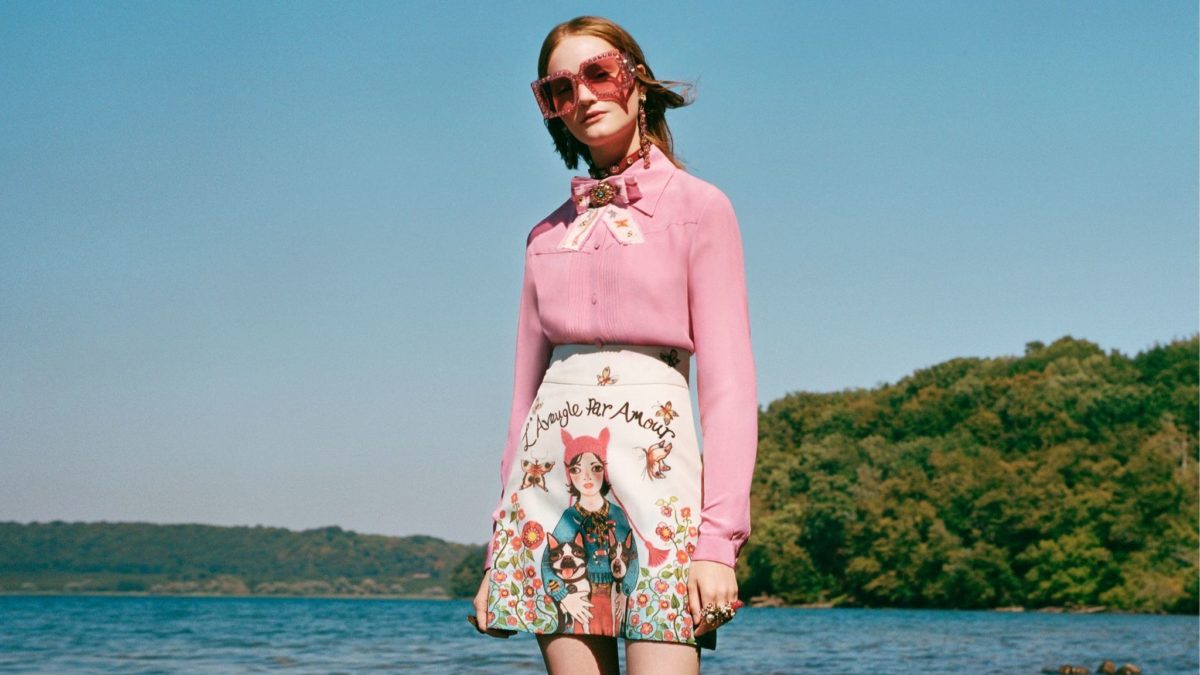 Downie's characteristic style draws visual inspiration from artists including Alex Katz, Elizabeth Peyton and Francesco Clemente, mixed with a spirit to shock, gleaned from Egon Schiele, the Sex Pistols and The Show, a 1995 hip-hop documentary. Calling upon a broad spectrum of influences, the artist's work is distinctive and instantly recognisable. With the freedom to work without boundaries, her expressive style and energetic use of colour is evocative and beautiful.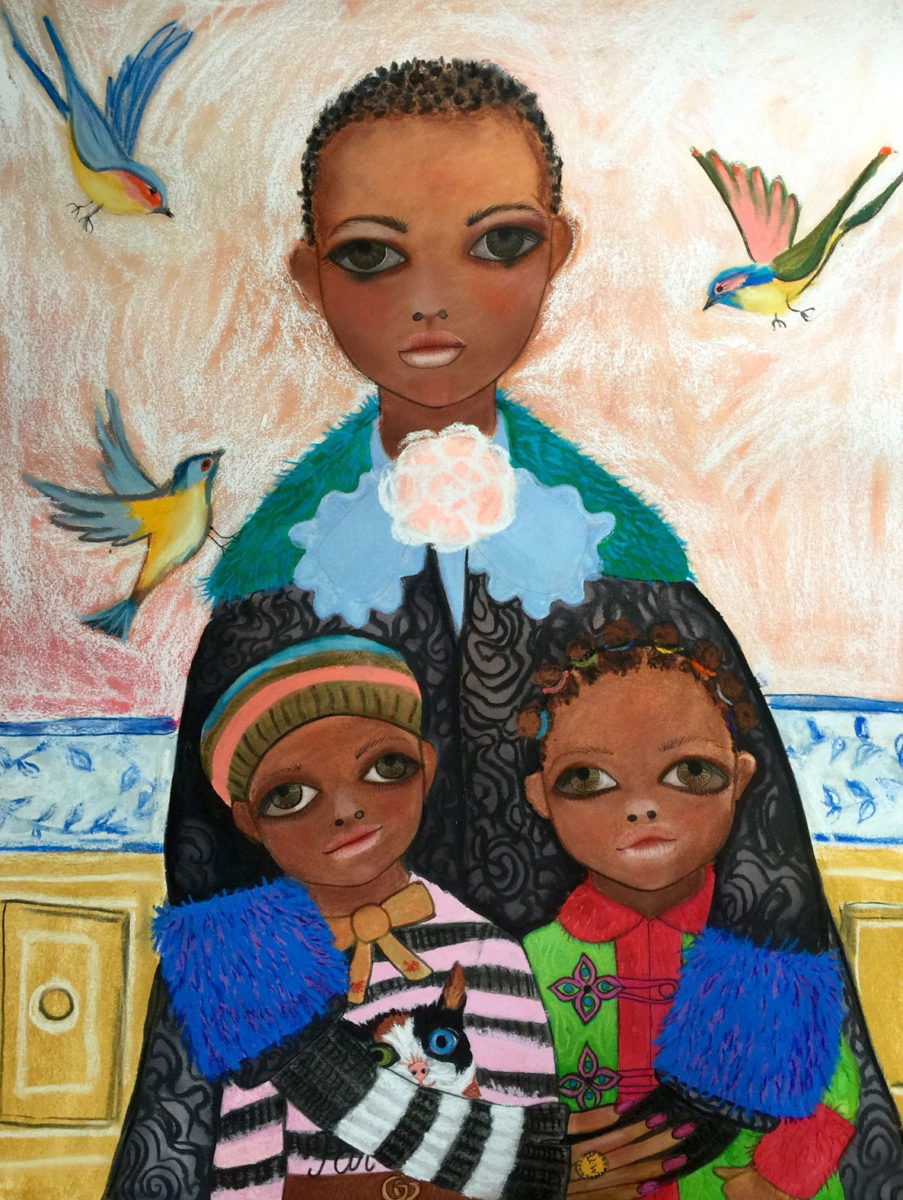 Imbued with a wistful and childlike innocence, her work has attracted critical acclaim and has appeared in many international publications, including The New York Times, Vanity Fair, Harper's Bazaar, i-D, and Vogue. Ensuing mounting interest from global art collectors, in 2018 Downie's work will be on display at the international art fair, Art Central Hong Kong.
On her artwork:
"My artwork is based around chaos and mistakes and patching things up, and that's really how my life has been." – T Magazine, 2015
On fashion as self-expression:
"Fashion is fascinating in the way that people are free to invent themselves, I mean every morning everybody wakes up with a canvas that needs to be dressed, and we can make choices in how we present ourselves to the world and what we cover up. Sometimes clothes can be used as an armour. That's the part that really fascinates me… But really it's an adventure for everybody. You're free to create who you want to be." – Dazed, 2017
On using social media as a platform:
"I started teaching myself to paint, and my son's friend said, "You should go on Instagram, anything can happen." She wasn't wrong! I love how non-elitist it is. If you have something to show, you will be found." – W Magazine, 2015
Feature image: Unskilled Worker x Gucci (via Gucci)