The Best London Restaurant Openings This November
November promises a host of new and exciting restaurant openings, including the arrival of Hong Kong's Duddell's to London, a new branch of Koya, Endo Kazutoshi's first restaurant and much more. Something Curated compiles a list of the most enticing menus to try this month, taking a closer look at the founders and proprietors behind the diverse concepts.
Duddell's || Daren Liew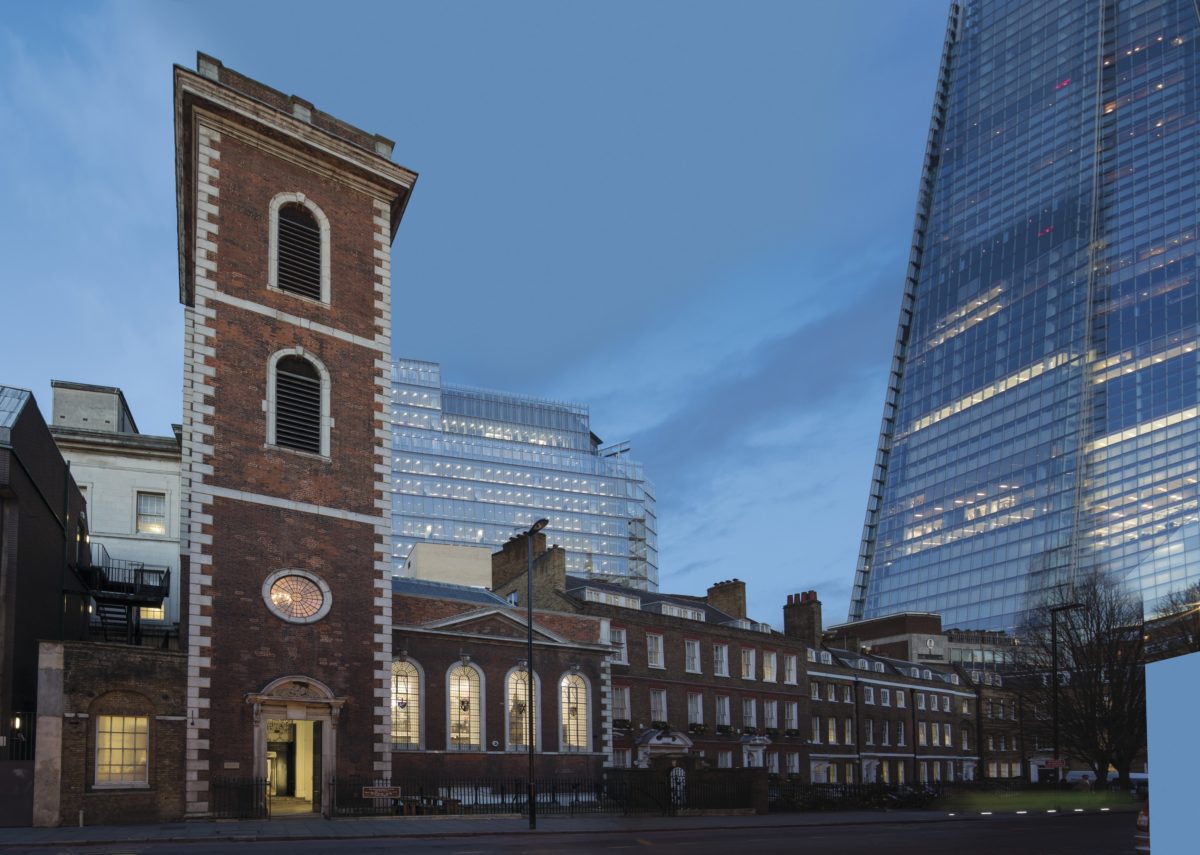 Two Michelin-starred Hong Kong restaurant Duddell's is making its way to the UK, opening its first overseas restaurant in St Thomas Church in London Bridge. Head chef Daren Liew, previous executive sous chef at the Hakkasan Group, will be serving Cantonese food and dim sum with a modern twist. Like the Hong Kong Central original, Duddell's London will be a multifunctional venue playing host to many cultural events, as well as serving wine and cocktails in a space designed by Michaelis Boyd.
Koya in The City || John Devitt & Takamasa Kikuchi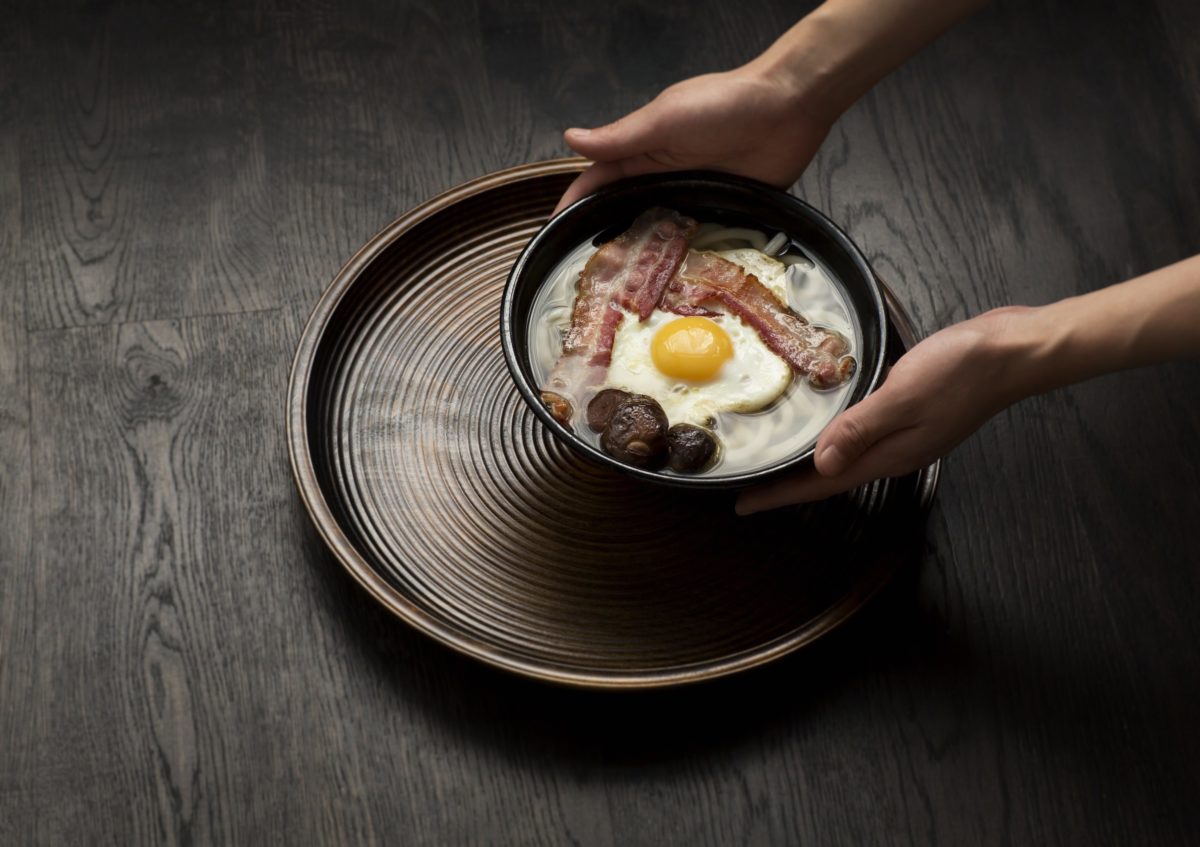 Koya is legendary for its affordable, authentic approach to Japanese udon noodles. They're now opening a new venue in The City's Bloomberg Arcade, with a new seasonal menu, Japanese-style breakfast featuring dishes like English breakfast udon and walnut miso, as well as a bar filled with sake.
Indian Accent || Manish Mehrotra
Replacing Chor Bizarre, the critically acclaimed Indian Accent from chef Manish Mehrotra is opening its first site in London. Hailed as one of the top chefs in India, Mehrotra has helped put modern Indian food on the gastronomic map, serving inventive cuisine with, as the name suggests, an Indian flare. Expect creative modern Indian dishes that use local produce and reference "home-style nostalgic cooking."
Fiume || Francesco Mazzei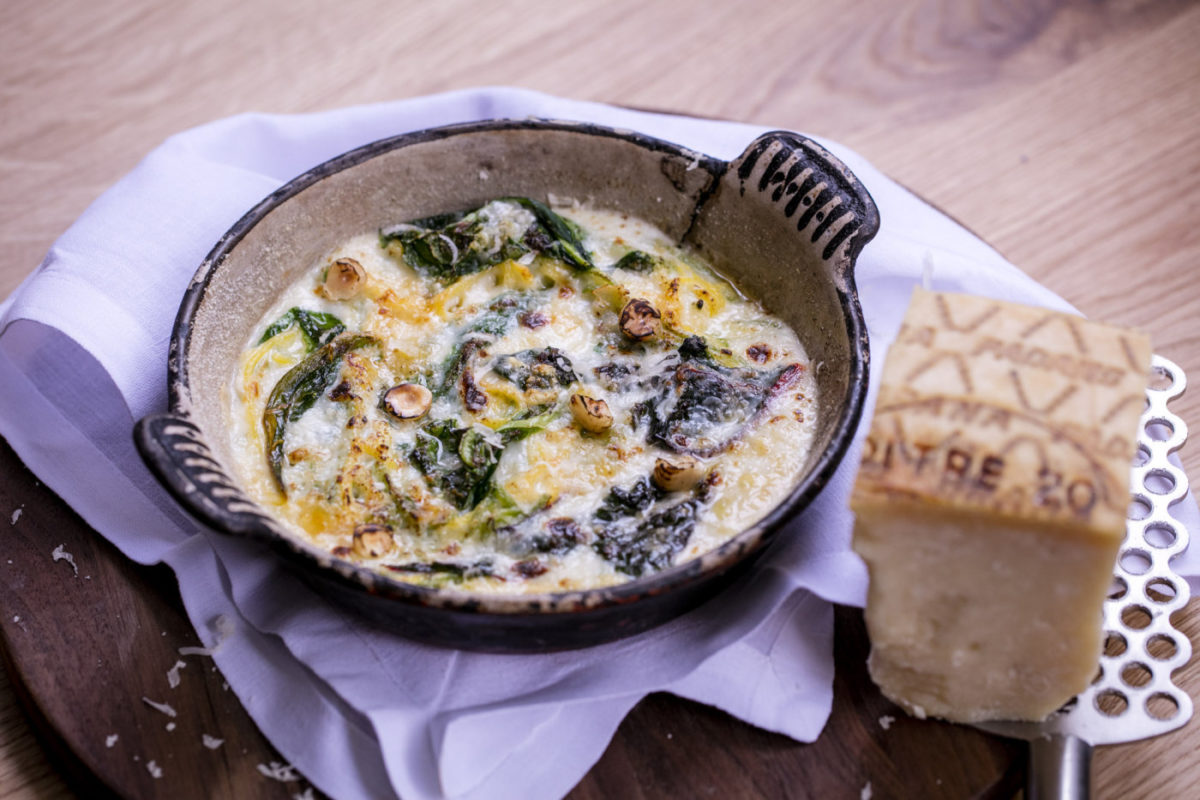 Having both joined Sartoria on Saville Row and opened Radici in Islington since 2015, Francesco Mazzei has now set his sights on Battersea Power Station. Serving a modern Italian offering, Fiume features an open kitchen, a dining counter that seats 15 and an alfresco terrace.
Endo Kazutoshi || Endo Kazutoshi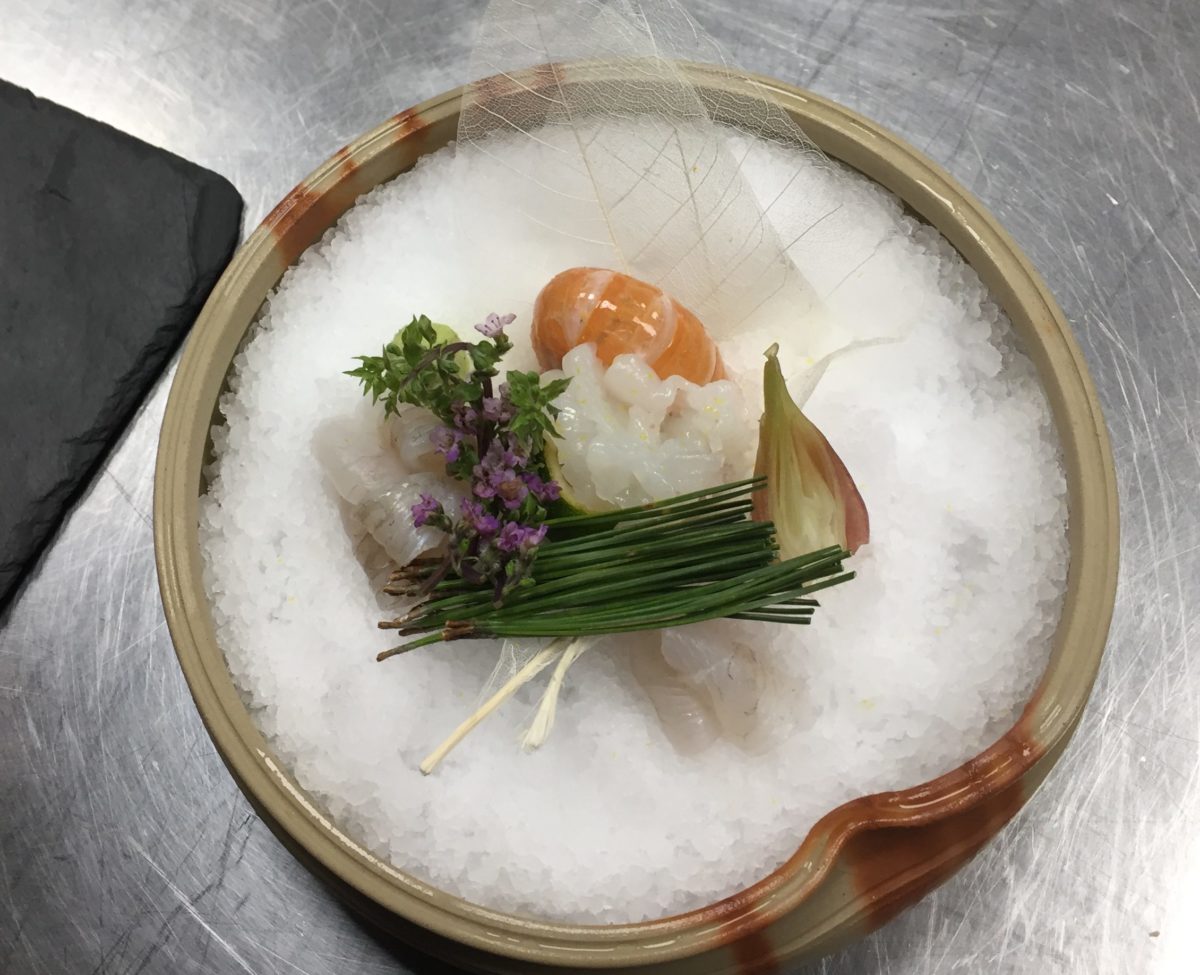 The former executive sushi chef for the Zuma group opens an eponymous restaurant on Soho's Beak Street. Kazutoshi was recently involved with the opening of Asian-burger hub ICHIBUNS in Soho, and previously hosted a one-off sushi dinner at Jason Atherton's Kisetsu. Little has been revealed about the new restaurant but there is likely to be some excellent sushi on the menu.
Mortimer House Kitchen || Luca Unali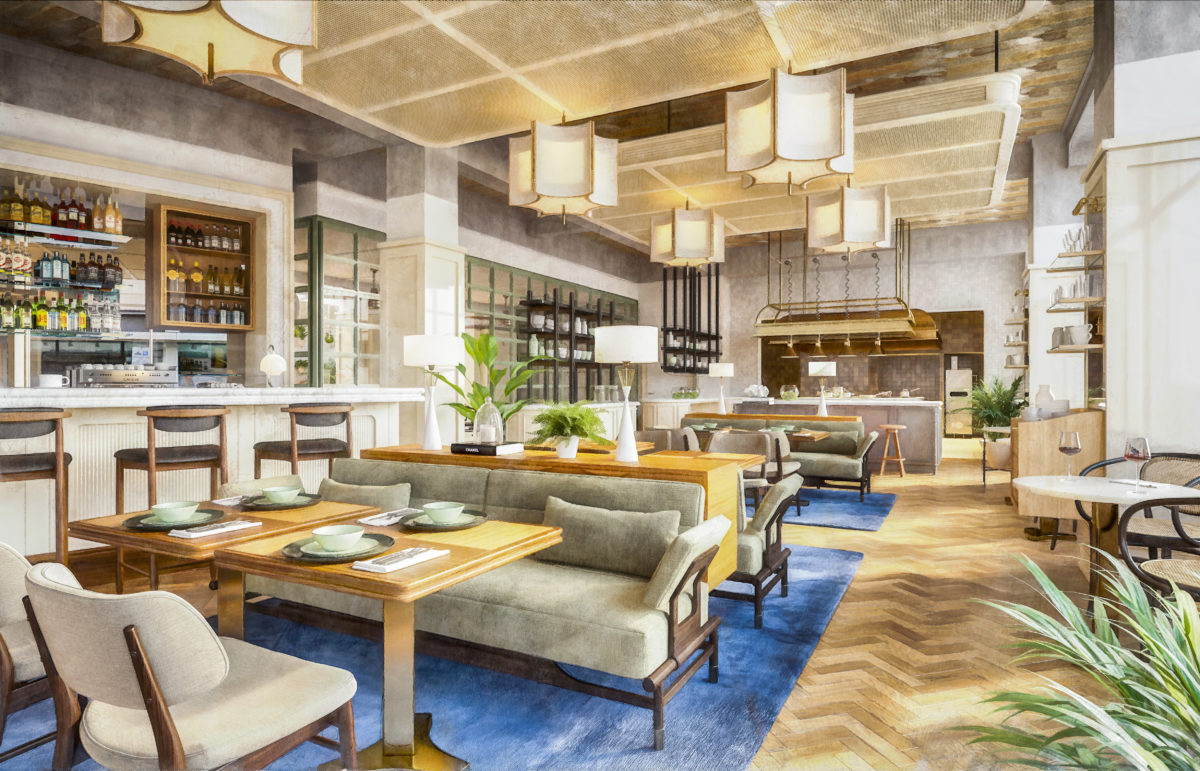 Housed on the ground floor of the deco building located on the corner of Mortimer and Wells Street, Mortimer House Kitchen will welcome both members and the general public to enjoy the eclectic menu created by Head Chef, Luca Unali, who has contributed to other popular kitchens like Cecconi's, Blakes and KX Gym to compose an unconventional Mediterranean menu with intimations of Middle Eastern flavour.
by CHLOE. || Samantha Wasser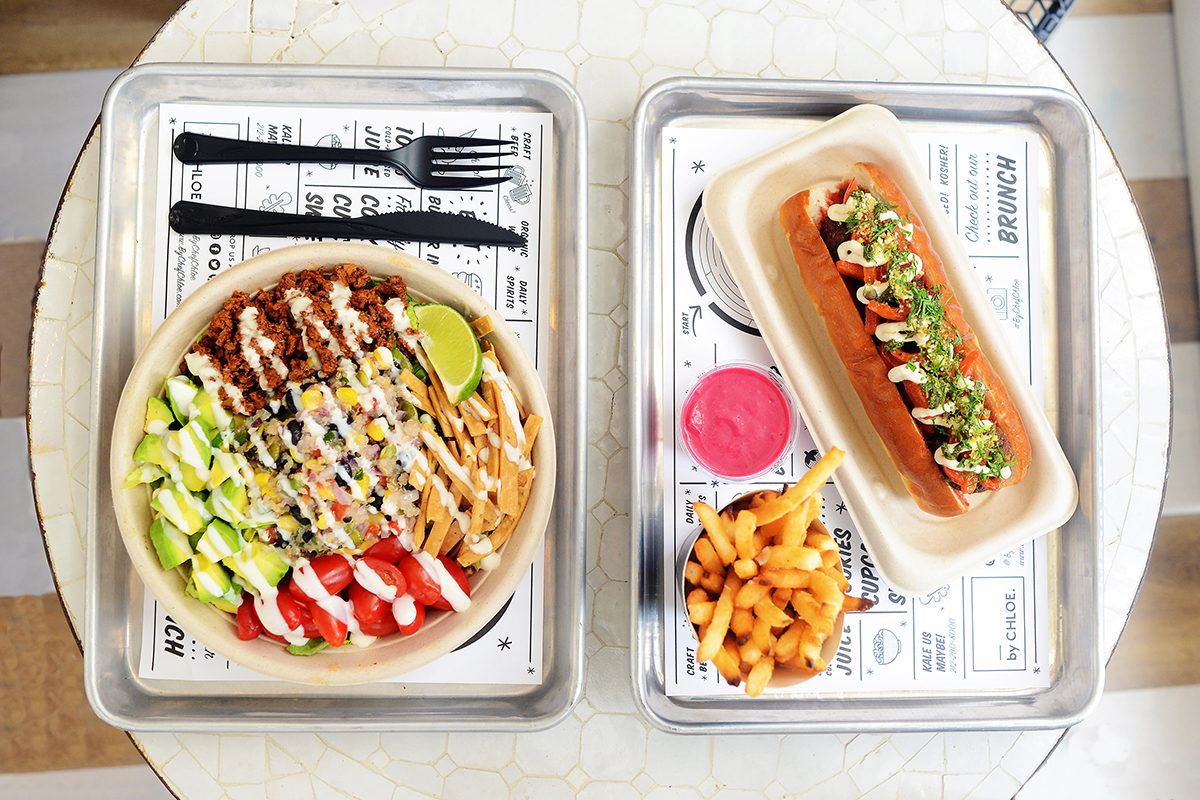 Boasting seven existing sites in New York, with the flagship café in Greenwich Village often drawing queues down the street, by CHLOE's first London outpost is due to open this autumn. As well as their signature vegan burgers, the eatery also offers pastries, cookies and cakes that are healthier than normal, as well as a selection of ice creams.
The Pilgrm || Jason Catifeoglou, Andreas Thrasyvoulou & Sara Lewis
Jason Catifeoglou, of Zetter Townhouse Hotel in Clerkenwell, has teamed up with Andreas Thrasyvoulou, founder of MyHotels, to open The Pilgrm in Paddington, a 'reinterpretation' of the traditional hotel. With no lobby or room service, there will be a ground floor café with its own house coffee blend, while upstairs there'll be a separate restaurant called Lounge, overseen by head chef Sara Lewis from Grain Store.
The Prince || Jane Alty, Gladwin Brothers, Colin Tu & Joe Grossman
Occupying the former Prince of Wales pub and four disused connecting buildings on West Brompton Crossing, the team behind Pergola On The Roof is reinventing this corner of west London to create a collection of spaces, comprising a secret woodland-themed garden with two bars, four restaurants: Patty & Bun, Peckham's Thai favourite The Begging Bowl, the farm-to-table Rabbit and MAM a Vietnamese BBQ concept from the team behind Salvation in Noodles.
Bombay Bustle || Rohit Ghai
Formerly of Gymkhana and Jamavar, Rohit Ghai is in charge of the kitchen at a new restaurant opening at the former Hibiscus premises in Bond Street inspired by the street food of Mumbai. It will offer lunchtime tiffins and a menu full of exciting, seasonal dishes, such as misal pav topped with potato salli, a lentil curry with crunchy toppings; a biryani-style sea bass and scallop tawa pulao rice. Ghai says the restaurant "will capture the essence of Mumbai, our love of home comforts alongside our rapid pace of life."
Yen || Cristoforo Santini
After success in the charming St Germain de Prés area of Paris, soba specialists Yen are now making the move to London, bringing with them their traditional Japanese noodles. The noodles are prepared inside the 'Soba Room' and cut fresh ahead of every service, twice daily, and served on a menu that will also include sushi, sashimi, tempura, robata-grills and other traditional Japanese dishes.
Passo || Jonny Boud, Alex Potter & Massimo Laquitono
The team behind Foleys and the Rum Kitchen are heading to Old Street to open a "contemporary LA inspired Italian." Massimo Laquitono, previous head chef at Shoreditch House, will be in charge of the kitchen creating a menu of "authentic Italian dishes that are simple, fresh and contemporary with an LA meets London twist" he told Eater earlier this month. The restaurant will not take reservations and will have a deli area, which will serve takeaway breakfast and lunch during the day and will turn into a wine bar at night.
Hovarda || Hus Vedat, Sanjay Nandi & Levent Büyükugur
The Good Food Society, who opened Yosma in Marylebone and Frescobaldi in Mayfair are launching Hovarda, a new Aegean bar and restaurant in Chinatown. The menu is inspired by the Aegean Sea, with freshly-caught fish served each day alongside a menu based on the flavours of Greece and Turkey. The first floor of the restaurant will feature a cocktail bar, which will invite DJs to perform in the evenings.
Londrino || Leandro Carreira
One of London's most popular pop-up chefs Leandro Carreira is opening his first solo venture: a permanent restaurant inspired by the traditions, flavours and ingredients from Portugal in Bermondsey. Carreira trained at Mugaritz in Spain before being head chef at Nuno Mendes' Viajante, followed by stints at Lyle's, Koya and Climpsons Arch.
(Feature image via Fiume)