The Aesthete's Wish List: 9 Of The Best Things You Can Buy This November
Covering November's new drops, restocks, and promising auctions, Something Curated has compiled a list of nine of the most coveted items available for purchase this month, spanning art, fashion, home and more.
Home
6 Wythe Avenue Brooklyn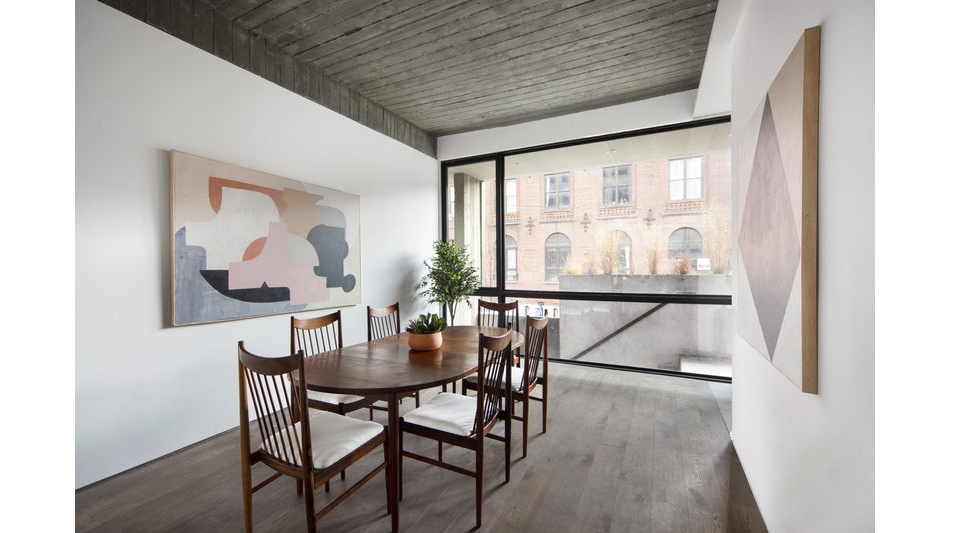 6 Wythe Lane is a stunning brand new single family home spanning approximately 4,454 square foot of interior living space over five floors. Oversized windows, high ceilings on every level, and the finest design and craftsmanship distinguish the home from virtually any other townhouse in Brooklyn. A private mews, Wythe Lane, runs behind the townhouse garden, providing a distinctive entryway for welcoming guests into the home. Available at Town Residential.
Art
Got Me Scattered in Pieces, 2016 || Jala Wahid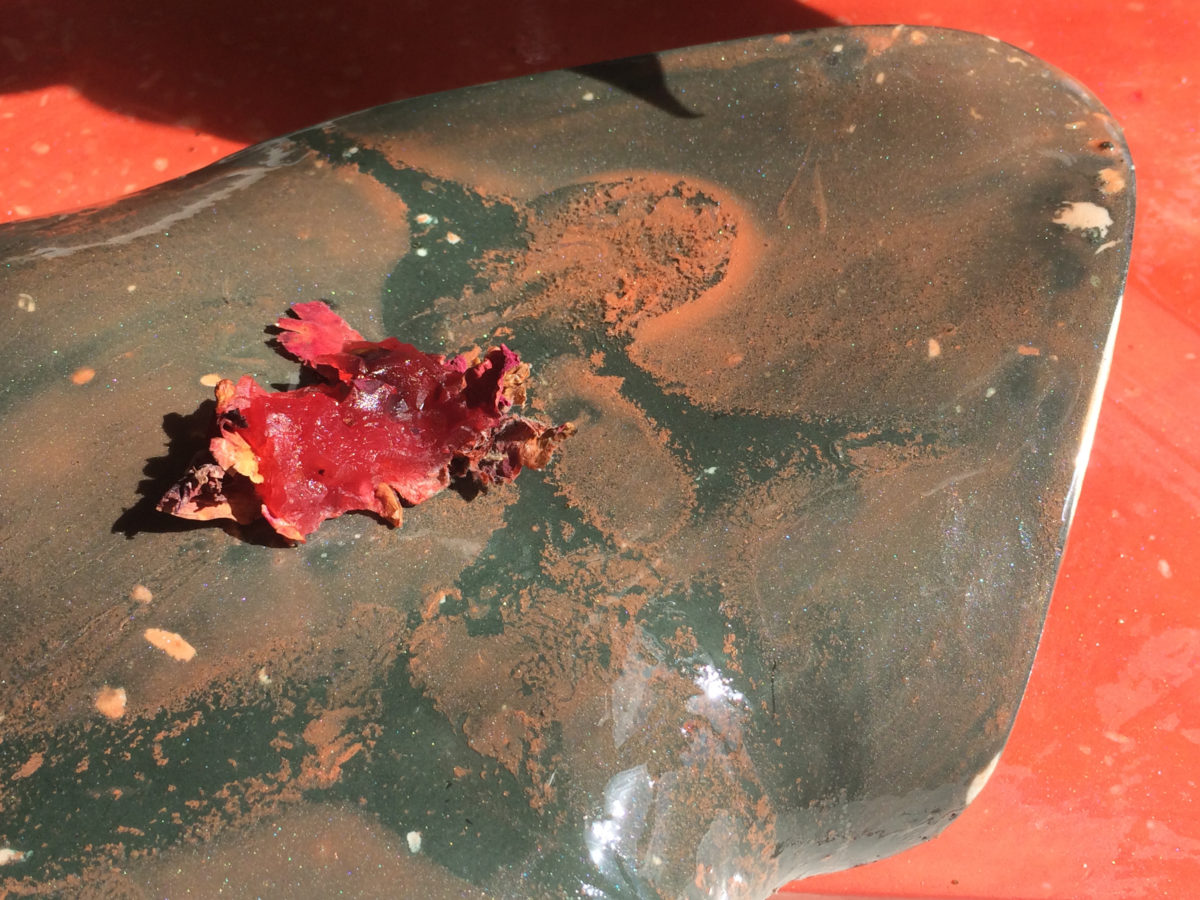 London-based visual artist Jala Wahid's works, often executed in pinks, oranges and reds, simultaneously evoke a feeling of repulsion and sensuality. In many of Wahid's pieces, conventional sculptural materials such as plaster, acrylic paint, lacquer, ceramic, steel, bronze and copper are combined with less expected, sometimes edible elements including sugar, grapefruit, clove and bergamot oils as well as Kurdish sweets, touching on Wahid's heritage. Available at Paddle8.
Los Angeles No. 1, 2000 || R.B. Kitaj, R.A.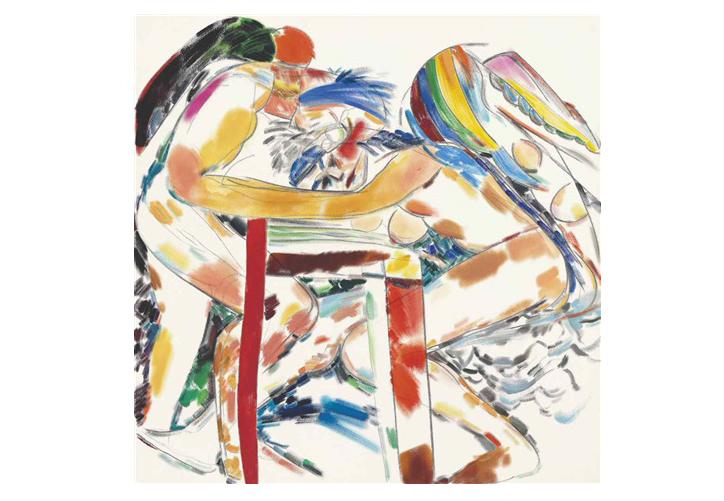 This work is part of a series by American artist R.B. Kitaj, depicting the artist and his beloved wife and muse Sandra Fisher, who tragically died of an aneurism in 1994. Los Angeles No. 1 is the first in the series, showing Kitaj reuniting with Sandra in the afterlife in a variety of erotic embraces, portrayed as angels. These personal paintings mark an important stylistic departure for Kitaj. Available at Christie's.
Accessories
Black Service Pocket Pouch || Cottweiler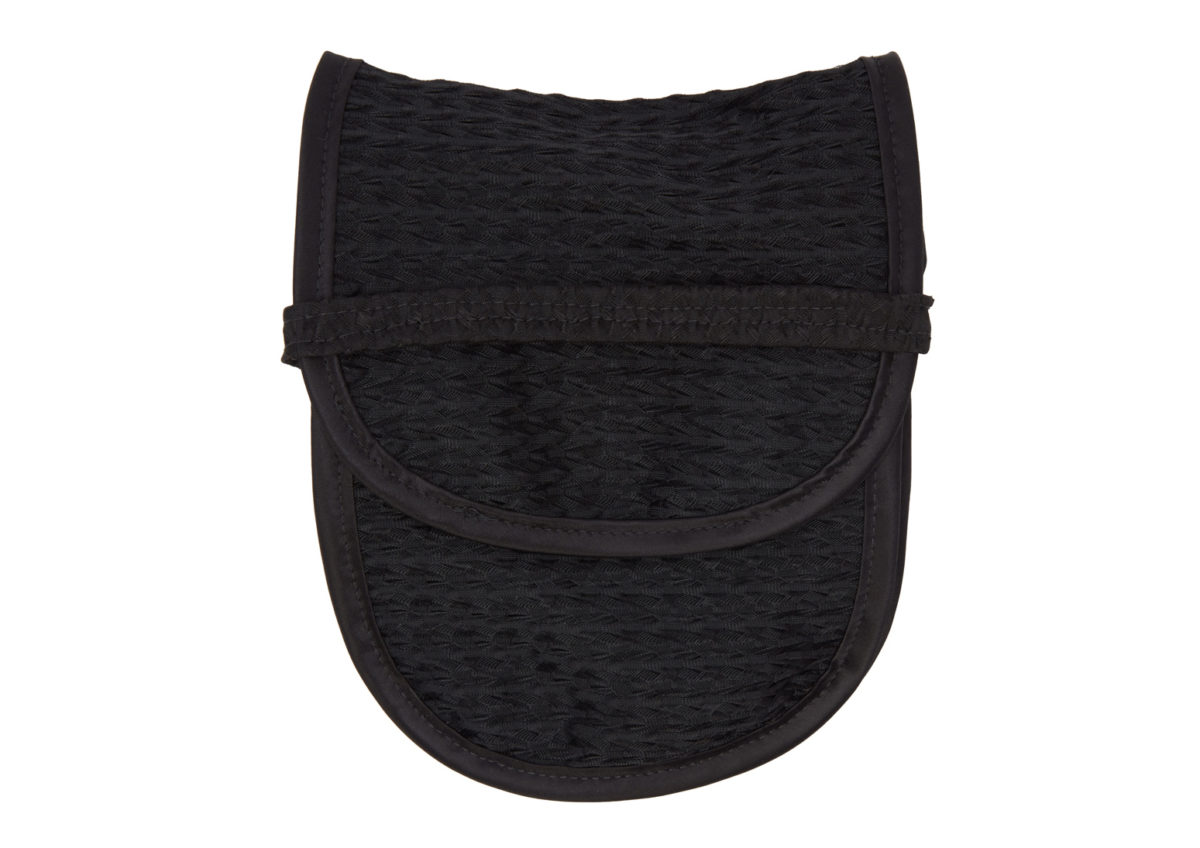 London-based Ben Cottrell and Matthew Dainty collectively known as COTTWEILER are, "concept led designers who respond instinctively to their social environment." This versatile pouch in black is composed of an unstructured jacquard textile, featuring a cinch strap at the back face. Gunmetal-tone hardware and stitching complement an efficient fold over flap with tab-slot fastening. Available at Ssense.
Veneto-Byzantine Ring, 15th Century || Unknown Maker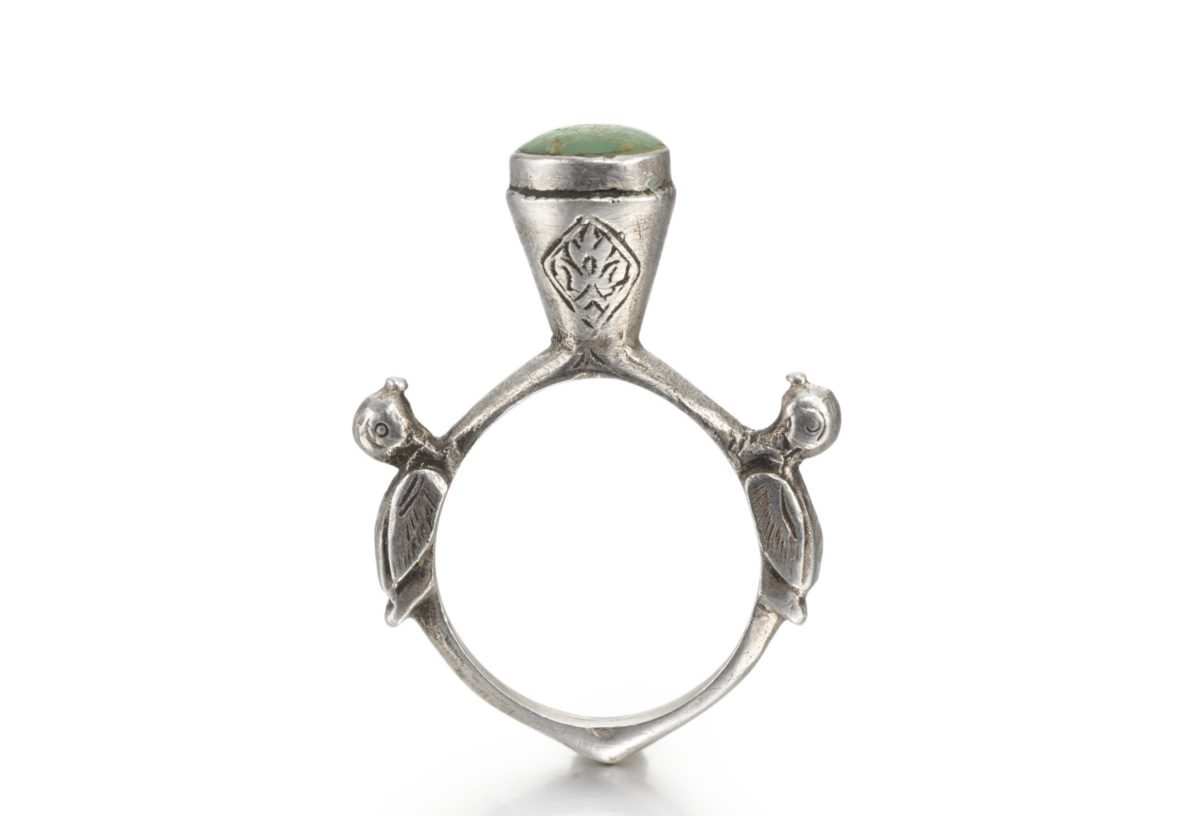 After a period of Byzantine domination in the 8th century, Venice became an independent maritime Republic ruled by its elected doge. This 15th century ring is influenced by the period, featuring two intricate birds, made in solid silver and set with a turquoise stone. Available at Sotheby's.
Fashion
Vintage Cashmere Attachable Glove and Sweater Set || Louis Vuitton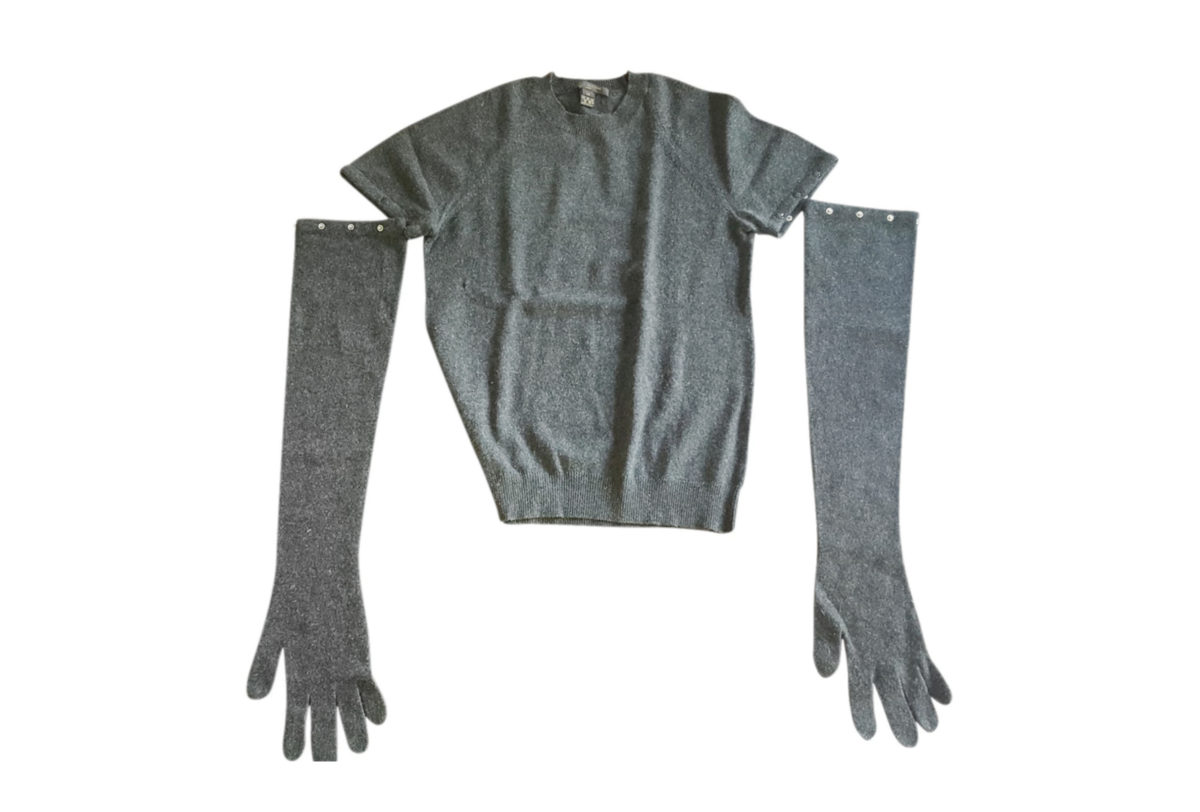 This unusual and versatile piece from Louis Vuitton's archives comprises a charcoal grey short sleeved cashmere sweater with two long matching gloves, which can be attached to turn the garment into a long sleeved jumper, ideal for the winter months ahead. Available at Vestiaire Collective.
Turtle Neck Jumper || Maison Margiela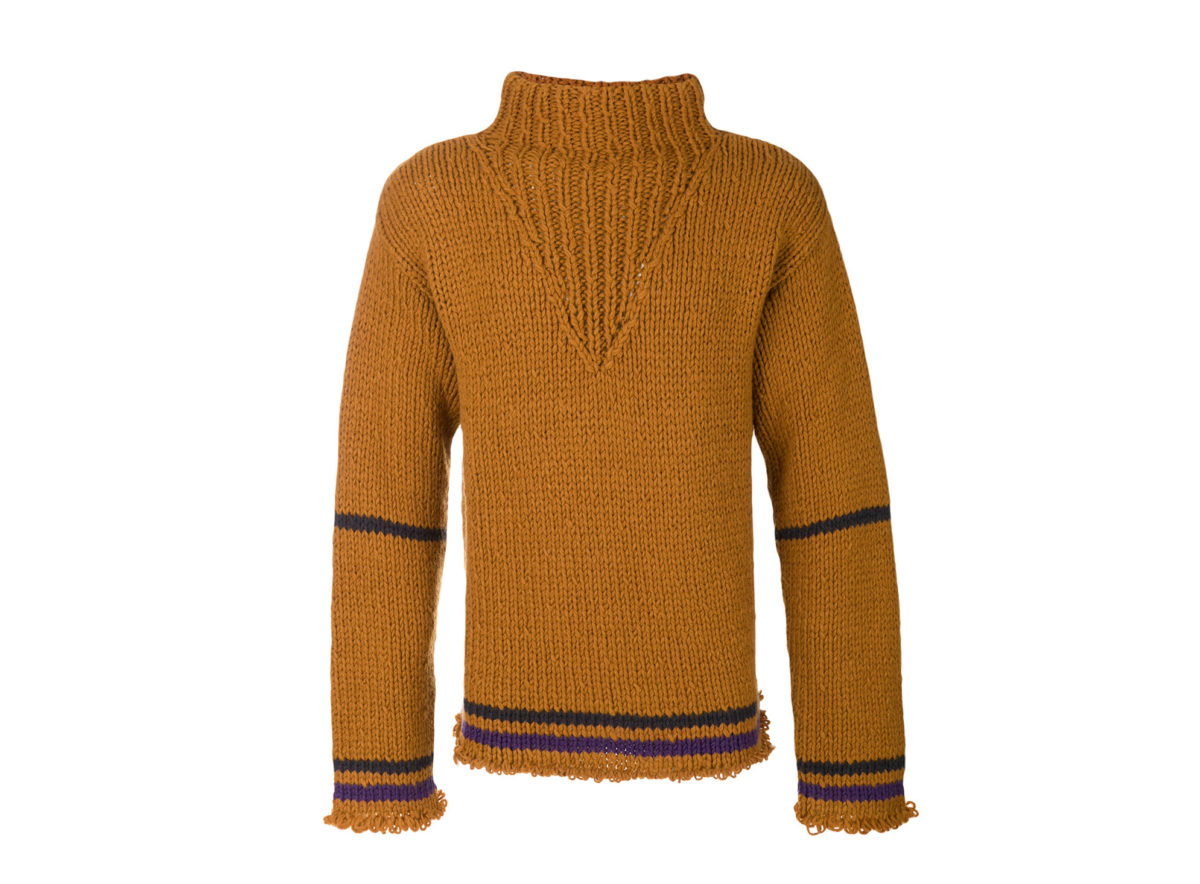 Maison Margiela's cerebral approach to deconstruction has seen random objects such as wigs and football scarves fused into works of fashion art. This turtleneck distressed jumper embodies the house's unconventional elegance. Crafted from a wool blend, this oversized jumper is complemented by impeccable tailoring for a look of contemporary refinement, featuring dropped shoulders, long sleeves and the brand's signature white stitching to the rear. Available at Farfetch.
Books
The Beard Pictures || Gilbert & George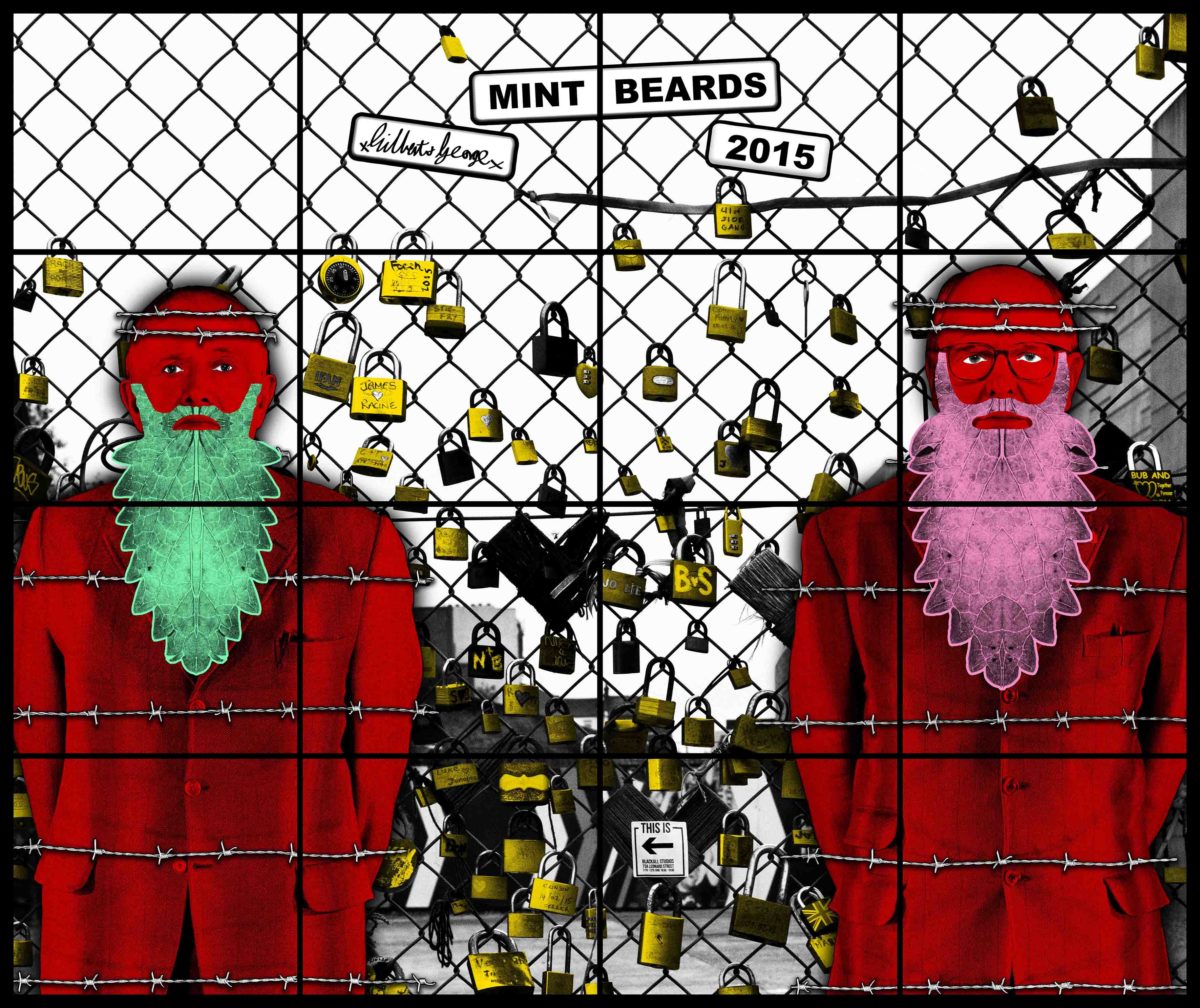 To coincide with the collaborative duo's latest exhibition THE BEARD PICTURES AND THEIR FUCKOSOPHY, White Cube has published this catalogue with writing from Michael Bracewell. THE BEARD PICTURES are violent, eerie, grotesque, lurid and at times crazed. Gilbert & George take their place within the series as red, staring and sinister versions of themselves. Available at White Cube.
Fashion Together: Fashion's Most Extraordinary Duos on the Art of Collaboration || Lou Stoppard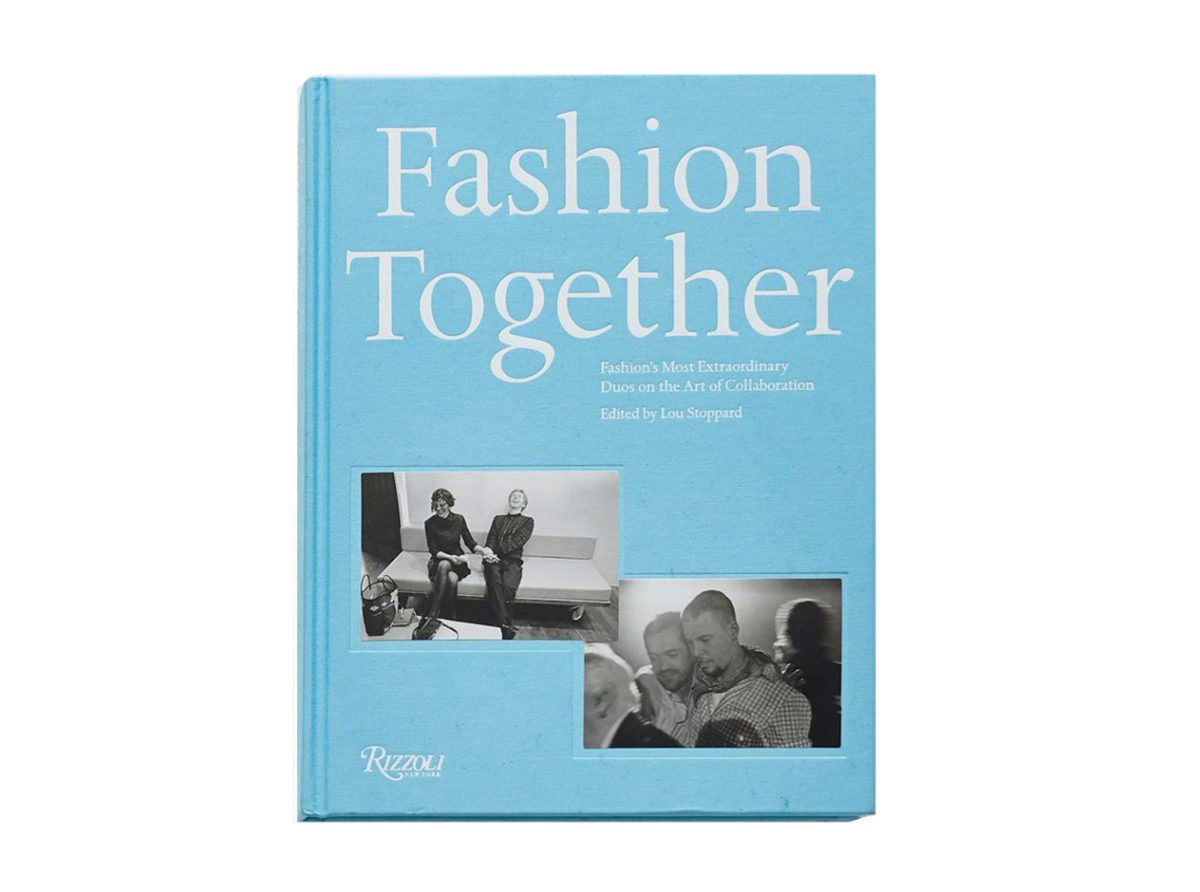 Fashion is often seen as an industry of eccentric personalities and unique, exceptional talents but it's the collaborators, rather than the individuals, who underpin the industry and inspire this book. This stylish volume, compiled by Lou Stoppard, editor-at-large of London's SHOWstudio, delves into the behind-the-scenes worlds of the fashion industry's most intriguing partnerships to explore what, exactly, makes these pairs such special duos. Available at Claire De Rouen Books.
Feature image: Jala Wahid, Got Me Scattered in Pieces, 2016 (via Paddle8)