The Rise Of The Clash Aesthetic
Characteristic of a Postmodern approach to aesthetics, perhaps not since the 70s has the decoupage of cultural influences, time periods, colour and print, been so prevalent. With the steady rise of labels like Gucci and Ashish championing and celebrating a more-is-more take on style, we have become somewhat desensitised to clashing. Touching on the practice of artist Robert Rauschenberg, whose gathering and collating of disparate elements has influenced both contemporary art and design, Something Curated highlights six recent examples of this visual trope.
Monogram, 1955–59 || Robert Rauschenberg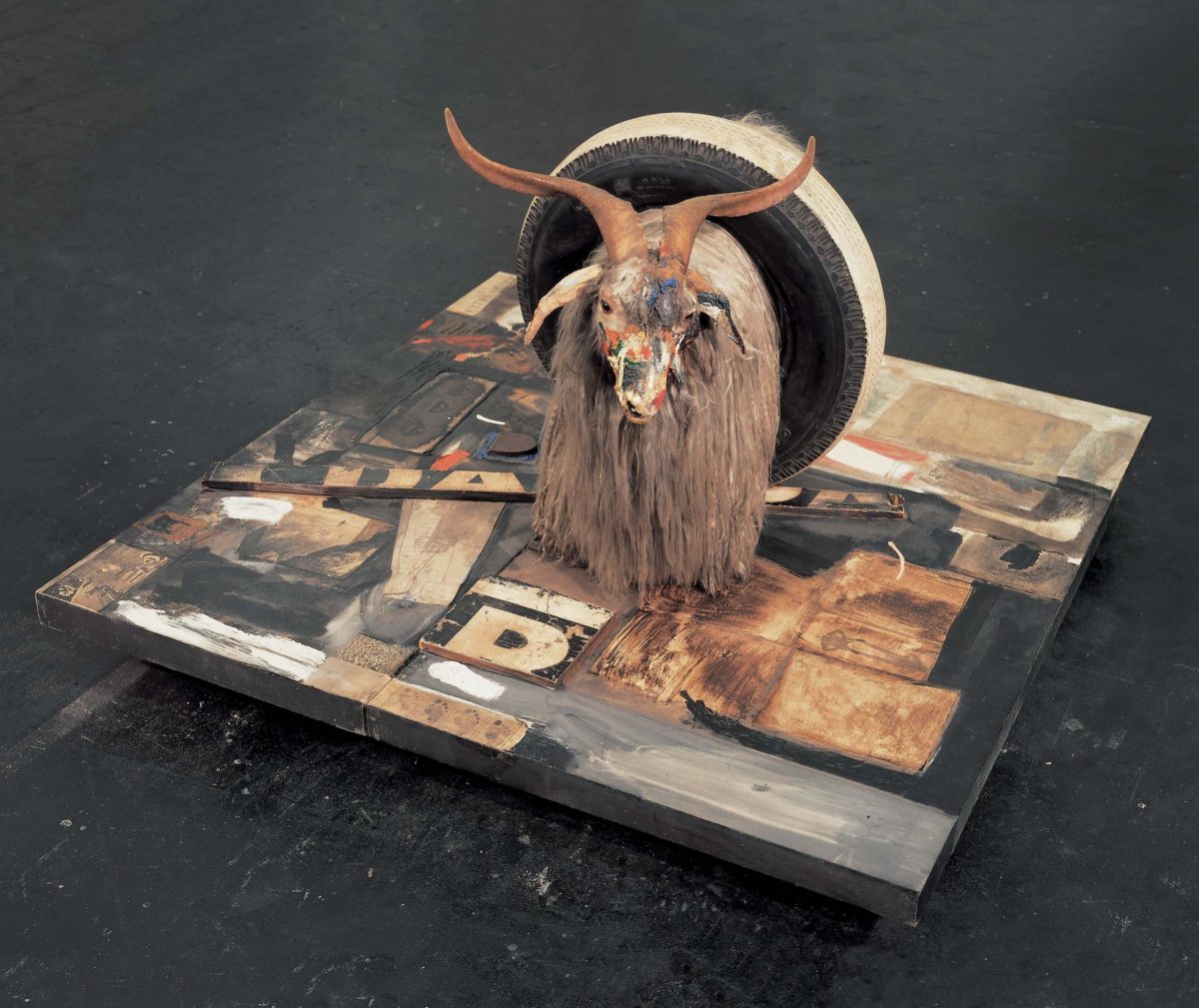 Considered by many to be one of the most influential American artists due to his radical blending of materials and methods, Robert Rauschenberg was a crucial figure in the transition from Abstract Expressionism to later modern movements. One of the key Neo-Dada artists, his experimental approach expanded the traditional boundaries of art, opening up avenues of exploration for future artists. From paintings including flashing lights to a stuffed angora goat, Rauschenberg's appetite for incorporating things he found in the streets of New York knew no limits.
The Pale Fox, 2014 || Camille Henrot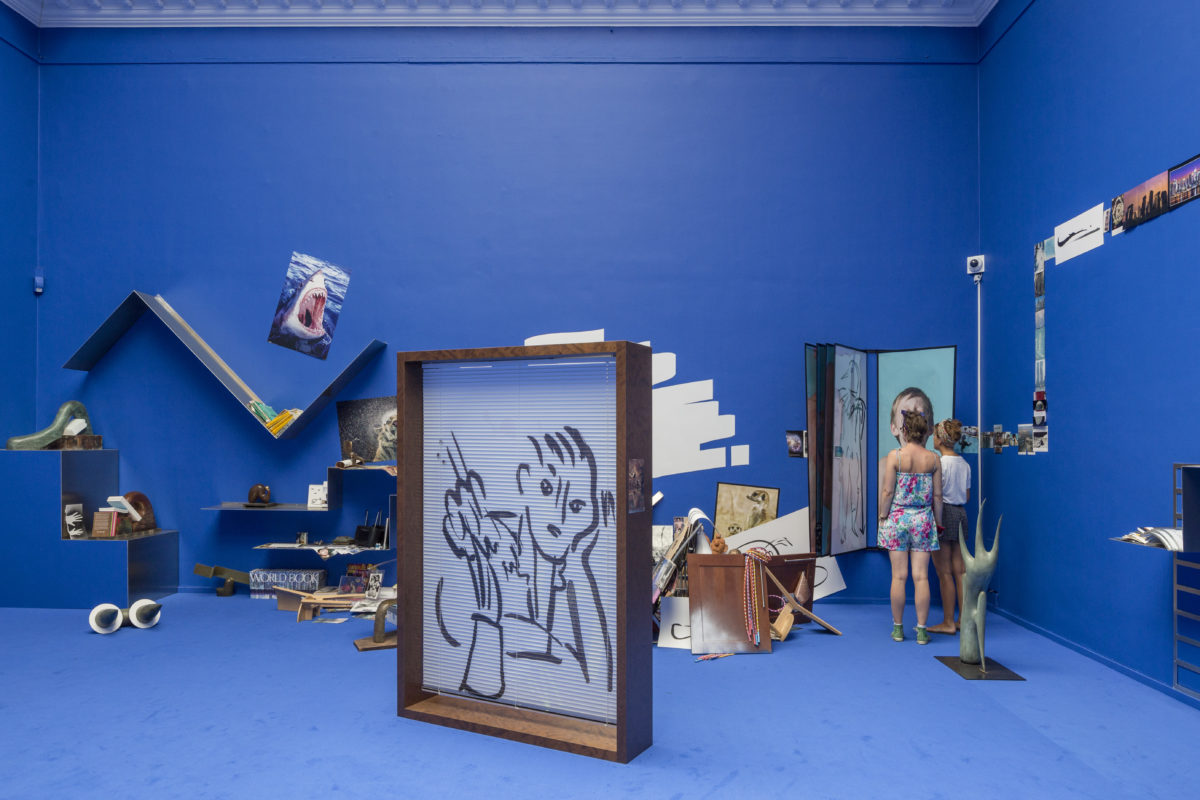 Camille Henrot's The Pale Fox articulates our desire to make sense of the world through the objects that surround us. Exploring varying scales and chronologies, from the history of the universe to the universe of the artist's studio, the work becomes a model for information storage and retrieval – rolled and stacked images become objects, and objects from museum collections are substituted with Ebay purchases and scrolling slideshows on digital picture frames.
Louis Vuitton SS18 || Nicolas Ghesquière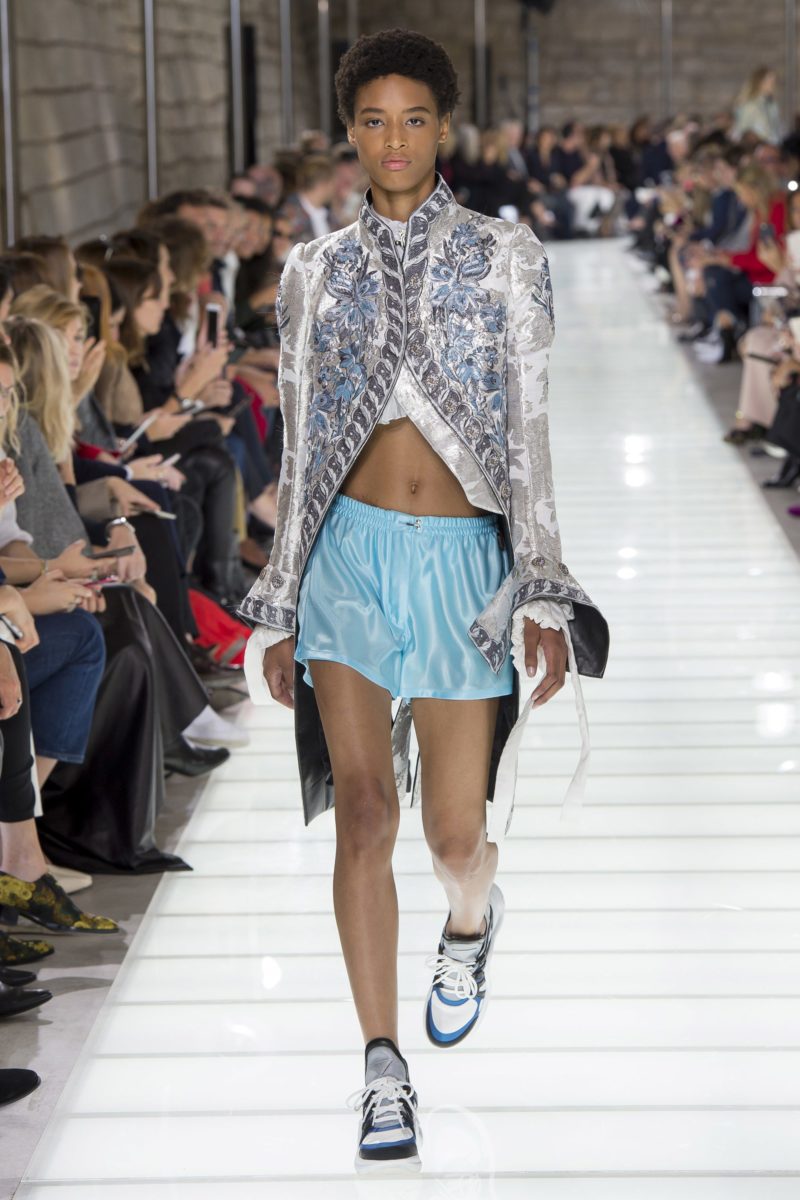 Presented in the medieval moat of the Louvre Museum, a weighty sense of history imbued Nicolas Ghesquière's most recent offering for Louis Vuitton. The house has been emphasising its associations with French history, and royalty, as it celebrates the recent opening of its flagship on Place Vendôme. Ghesquière showed a dynamic line-up that amalgamated his signature sportswear with historic costume references, in a return to the conceptual approach which distinguished his work at Balenciaga.
Gucci 2015-Present || Alessandro Michele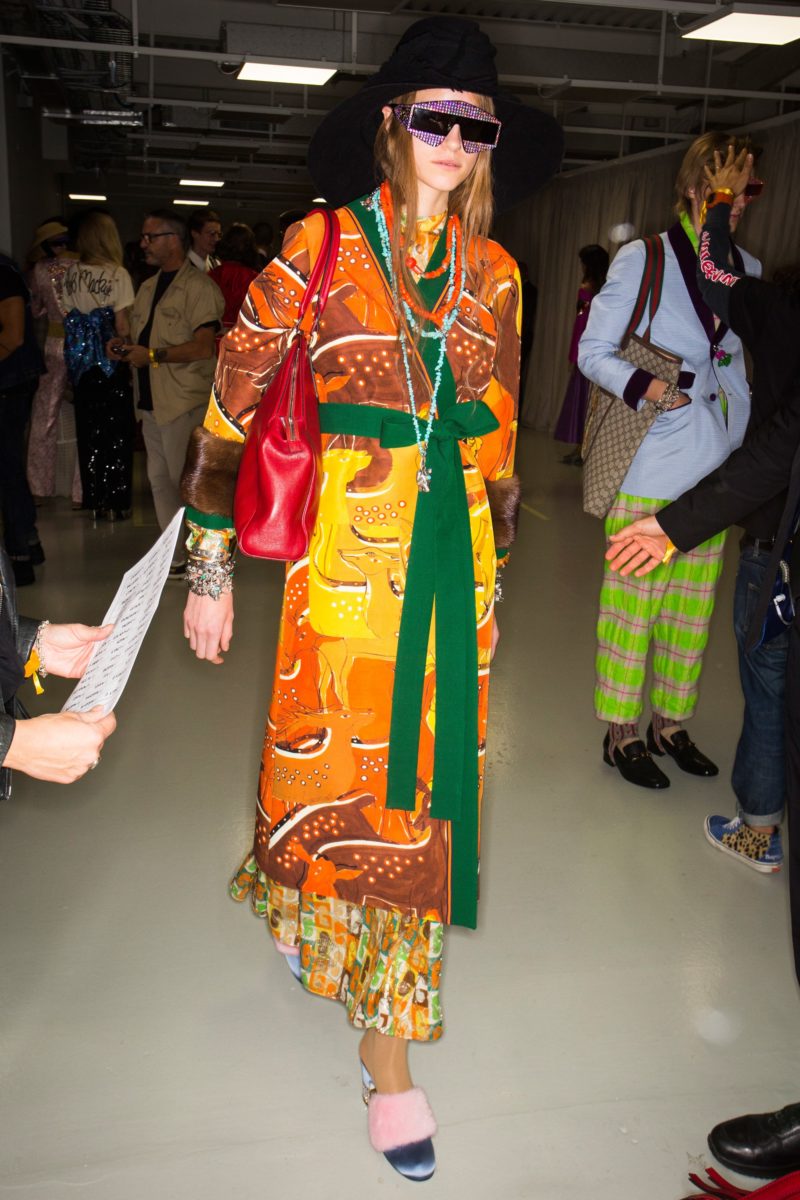 It has been quite some time since a fashion house's rejuvenation has captivated imaginations as radically as Gucci has done over the past two years. The influence of the Italian label hasn't been so omnipresent since Tom Ford took it to new heights in the 1990s. Under the creative direction of the former in-house designer Alessandro Michele, who first worked at Gucci under Tom Ford and then Frida Giannini, the label flagrantly champions a romantic and flamboyant, more-is-more aesthetic, unafraid to clash colour, texture and pattern.
Ashish AW17 || Ashish Gupta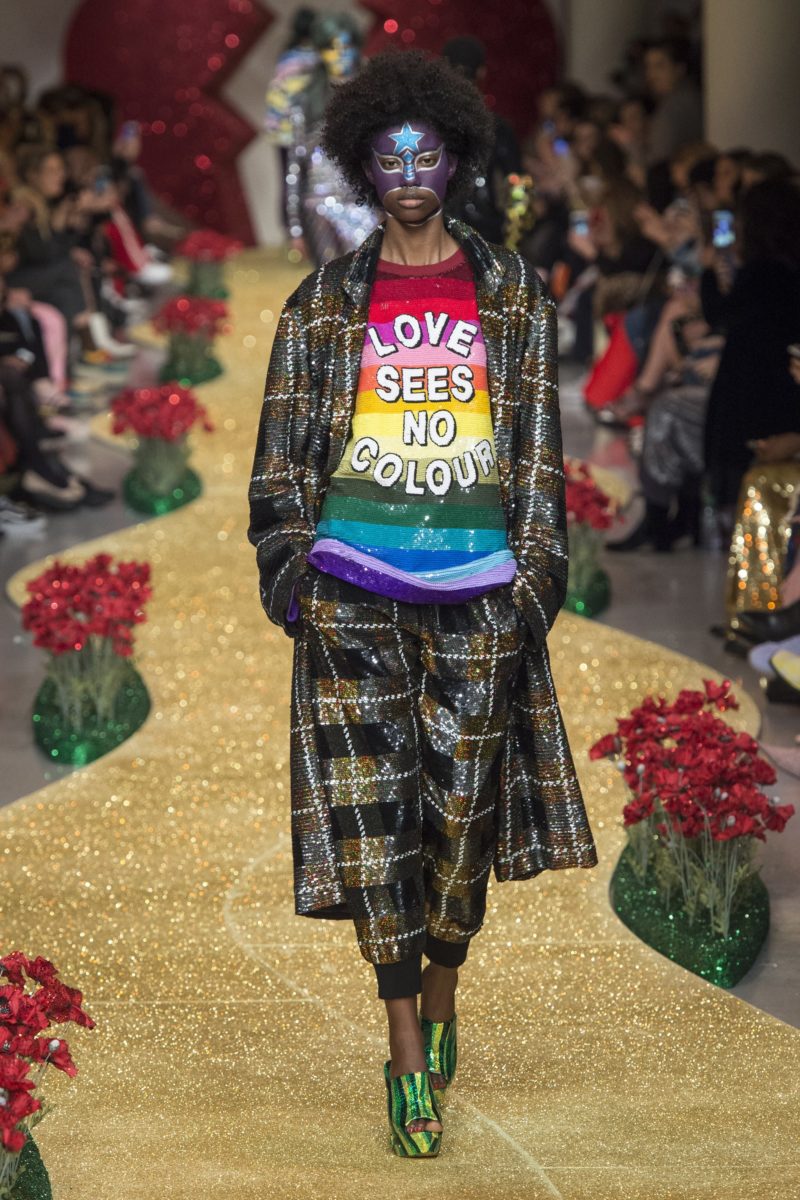 A cacophony of colour and print, Ashish's AW17 collection sought to make a bold political statement. With a strong message of positivity and inclusivity, the collection featured slogans like "Don't Give Up The Daydream", "Love Sees No Colour" and "Stay Woke," emblazoned across garments in lavish sequins and embroidery.
5 Hertford Street || Rıfat Özbek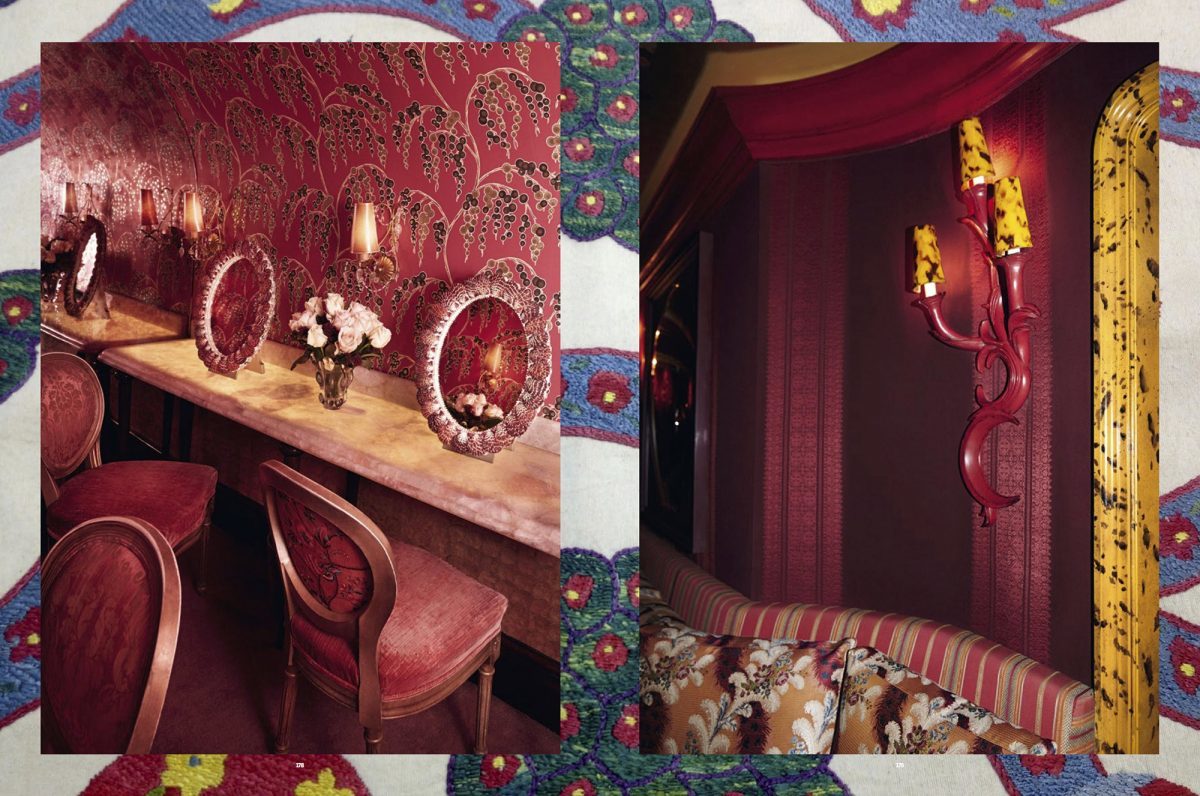 Designer Rıfat Özbek, who created the interiors for Loulou's nightclub at Mayfair's 5 Hertford Street in London, is inspired by adornment. He is an observer of culture and subculture, from Tibetan to American Indian, and his interest in decoration is evident in his ornamental approach. He gained notoriety by combining the decorative symbols and shapes of diverse cultures, such as the Far East, Africa, and his native Turkey, with the archetypal silhouettes of the West.
Faena Hotel Miami Beach || Alan Faena, Rem Koolhaas, Norman Foster, Baz Luhrmann & Catherine Martin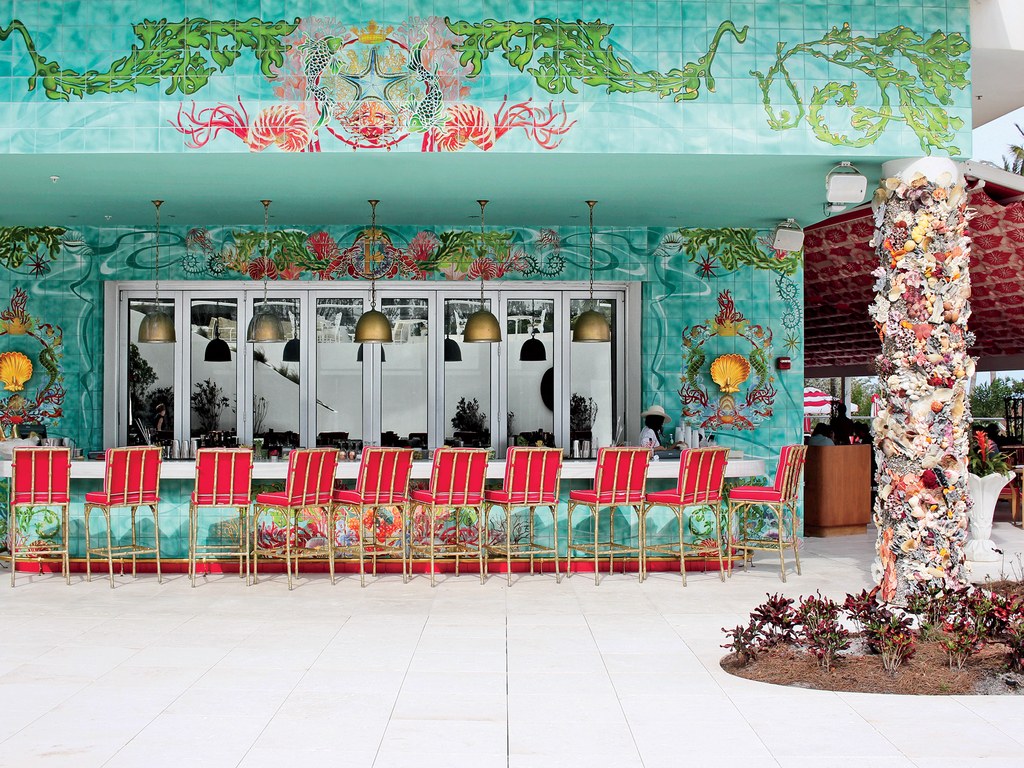 Following his much talked about work in Buenos Aires, Argentinian hotelier and property developer Alan Faena turned his attention to Miami Beach, where he commissioned architects including Rem Koolhaas and Norman Foster to create the Faena Hotel Miami Beach. Challenging the building's outward appearance, the interiors are all custom-made, designed by Alan Faena, who collaborated with film director Baz Luhrmann and costume designer Catherine Martin to achieve the venue's glamorous 1950s old-world appeal.
Feature image: Gucci AW17 (via Gucci)