The Aesthete's Wish List: 10 Of The Best Things You Can Buy Right Now
Covering February's new drops, restocks, and promising auctions, Something Curated has compiled a list of ten of the most coveted items available for purchase this month, spanning art, fashion, home and more.
Art
Fisherman, 2014 || Peter Doig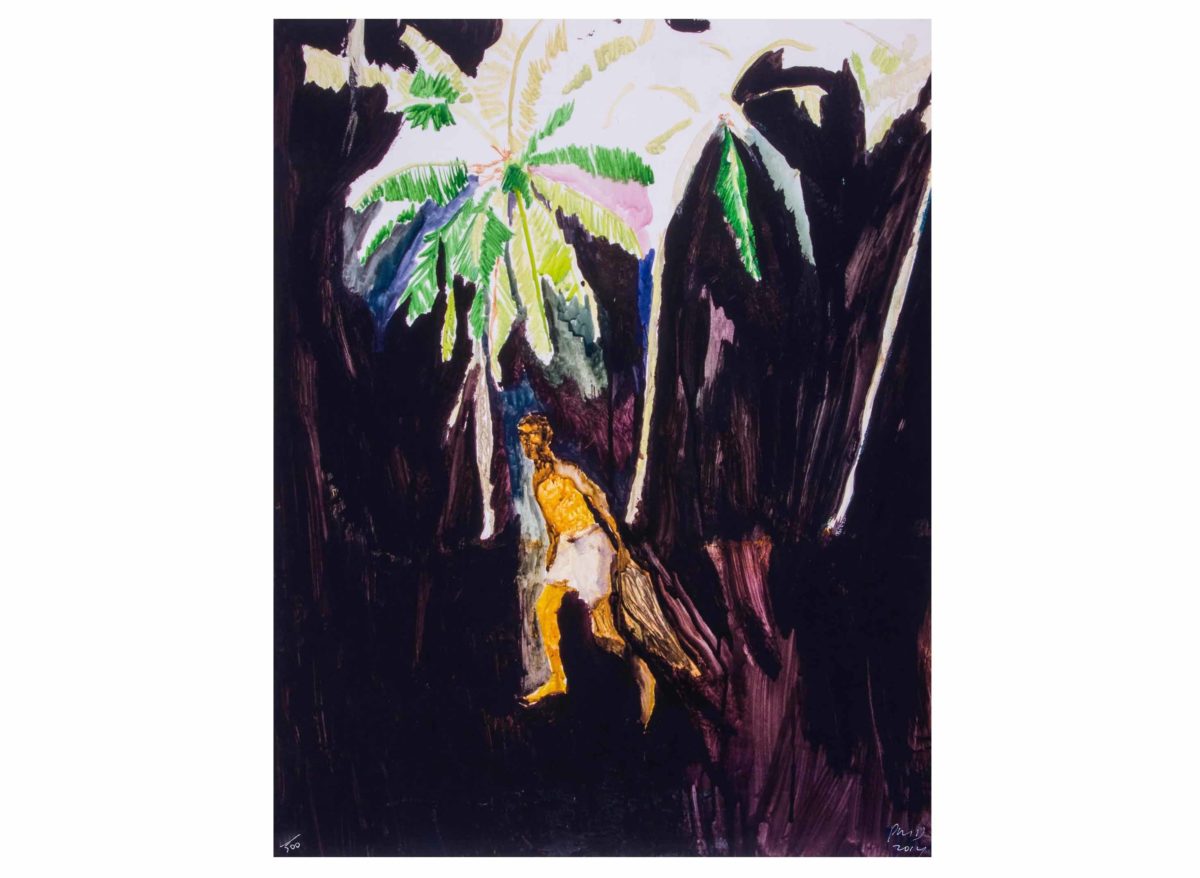 Known for his exploration of "magical realism," Peter Doig creates mysterious, ethereal scenes that suggest an alternate universe in which fantasy and reality collide. Inspired by his childhood years in Trinidad, where he permanently relocated in 2002, the artist often depicts tropical scenes suggestive of a distant paradise. This print illustrates a lone figure set against an enveloping, dark-toned background, brightened by a vivid palm tree. Available at Paddle8.
The Whispering Veils (Wrapped Book), 1988 || Christo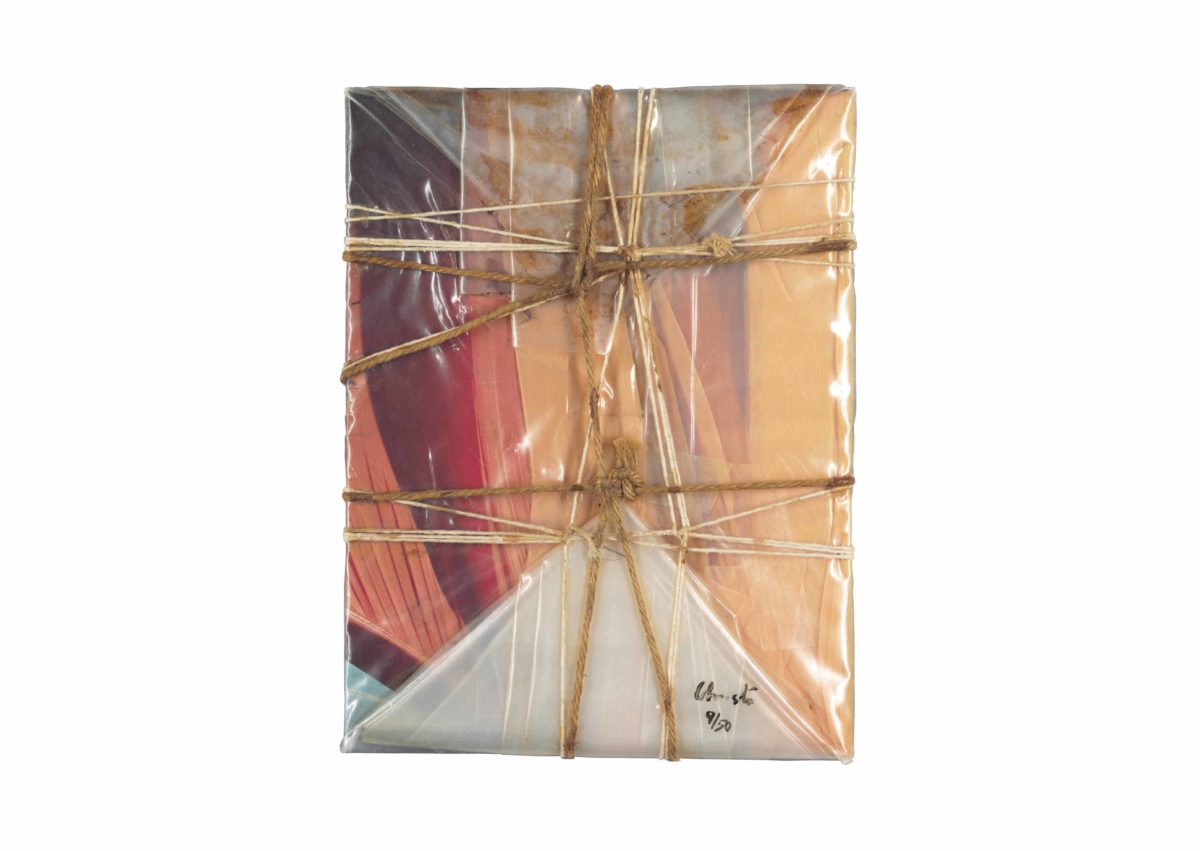 Couple, Christo Vladimirov Javacheff and Jeanne-Claude were famous for creating environmental works of art on a monumental scale. Their projects included the wrapping of the Reichstag in Berlin, the Pont-Neuf Bridge in Paris, and The Gates in New York City's Central Park, among other sites. This unique edition of their publication, The Whispering Veils, has been transformed into a sculpture by the artists, wrapped in orange fabric, transparent polyethylene, twine and cord, signed in black ink and numbered. Available at Christie's.
Fashion
Vintage Layered Trousers || Comme des Garçons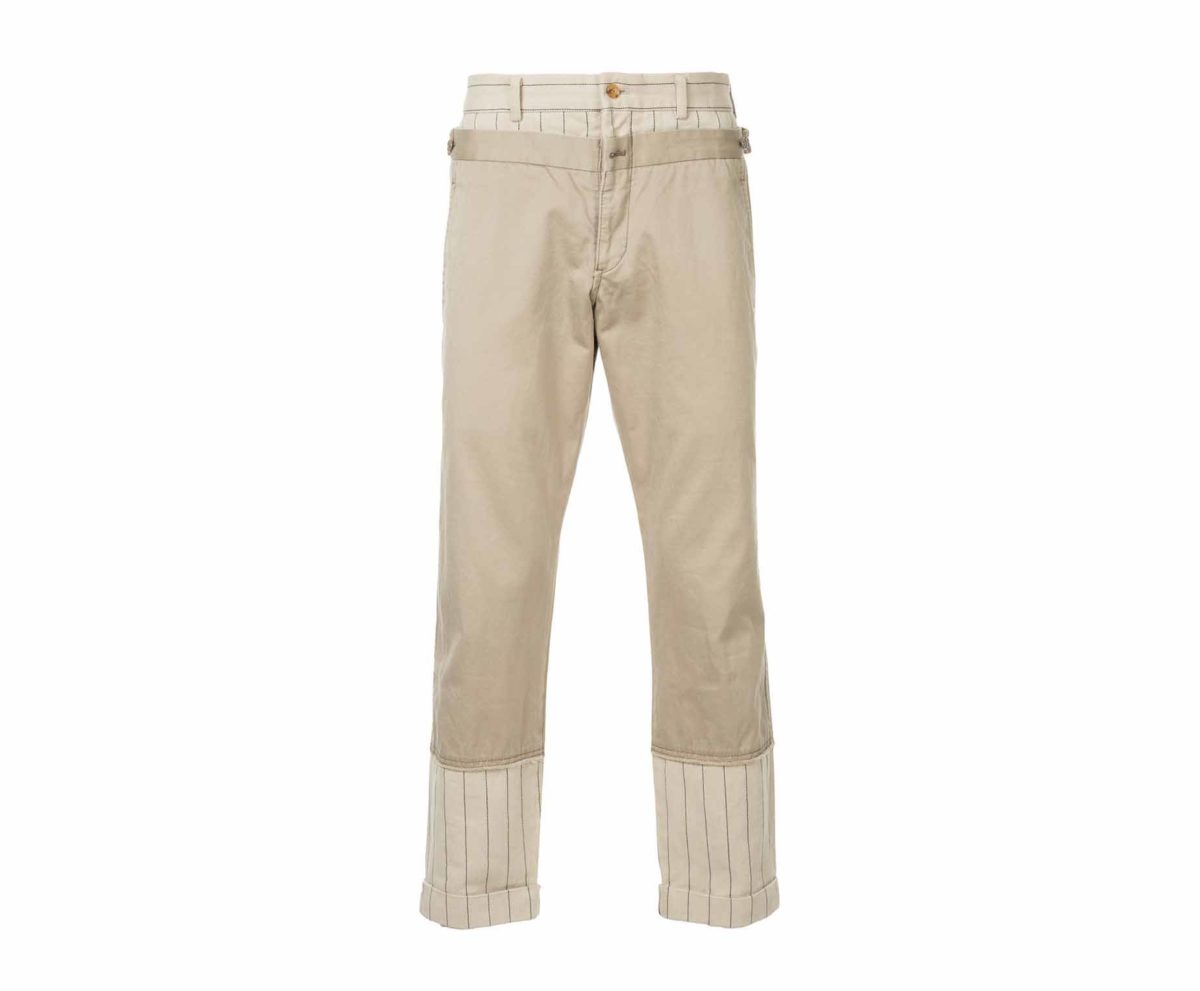 The often avant-garde and always influential label, Comme des Garçons, was created by Rei Kawakubo in Tokyo in 1969 before heading to Paris in 1981 where it garnered both acclaim and controversy with a debut collection of distressed and deconstructed pieces. From the archive, these smartly made beige cotton trousers feature a front button fastening, belt loops, and functional side and back pockets. Available at Farfetch.
Debra Cropped Floral-Embroidered Duchess Satin Top || Erdem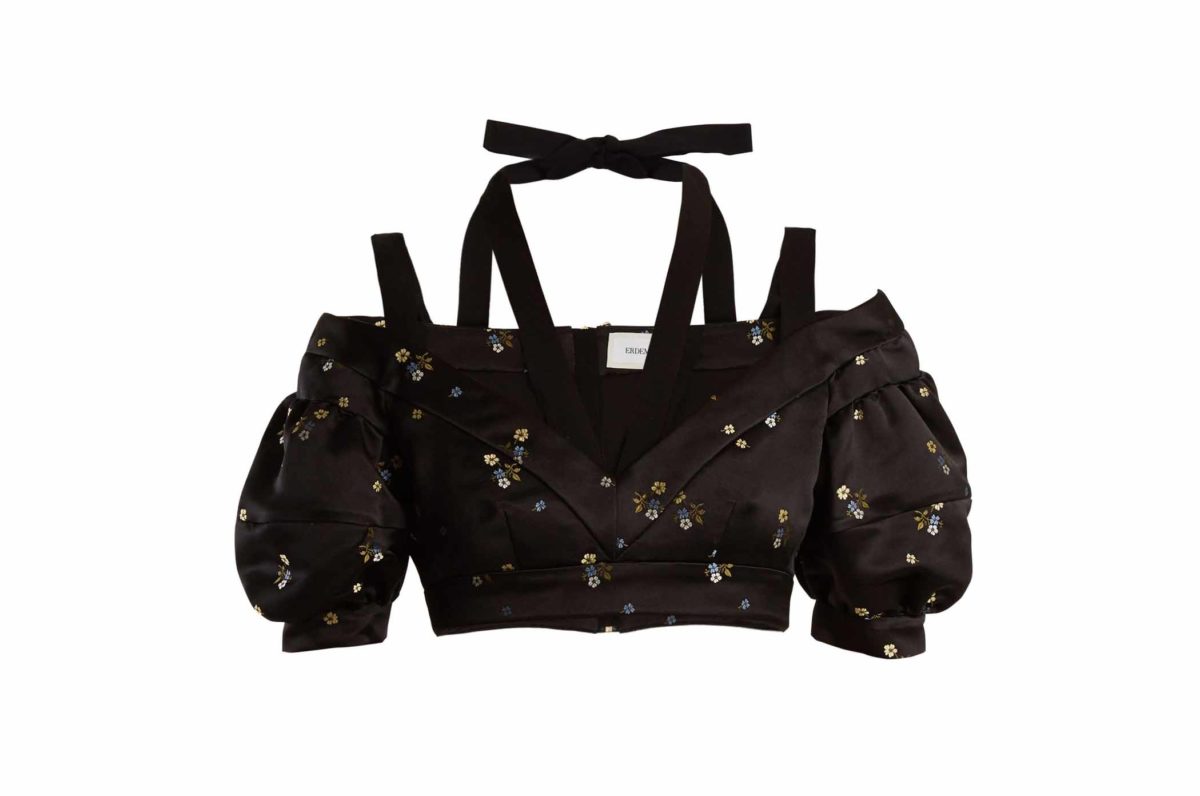 Made from duchess satin, embroidered with a delicate blue, yellow, white and green floral motif, Erdem's Debra top is cut to a sweetheart neckline with off-the shoulder short puff sleeves, cropped below the bustline, and offset with a harness-resembling multi-strap top in black grosgrain. Available at MATCHESFASHION.COM.
Home
Mid-Century Serving Trolley, 1952 || Mathieu Matégot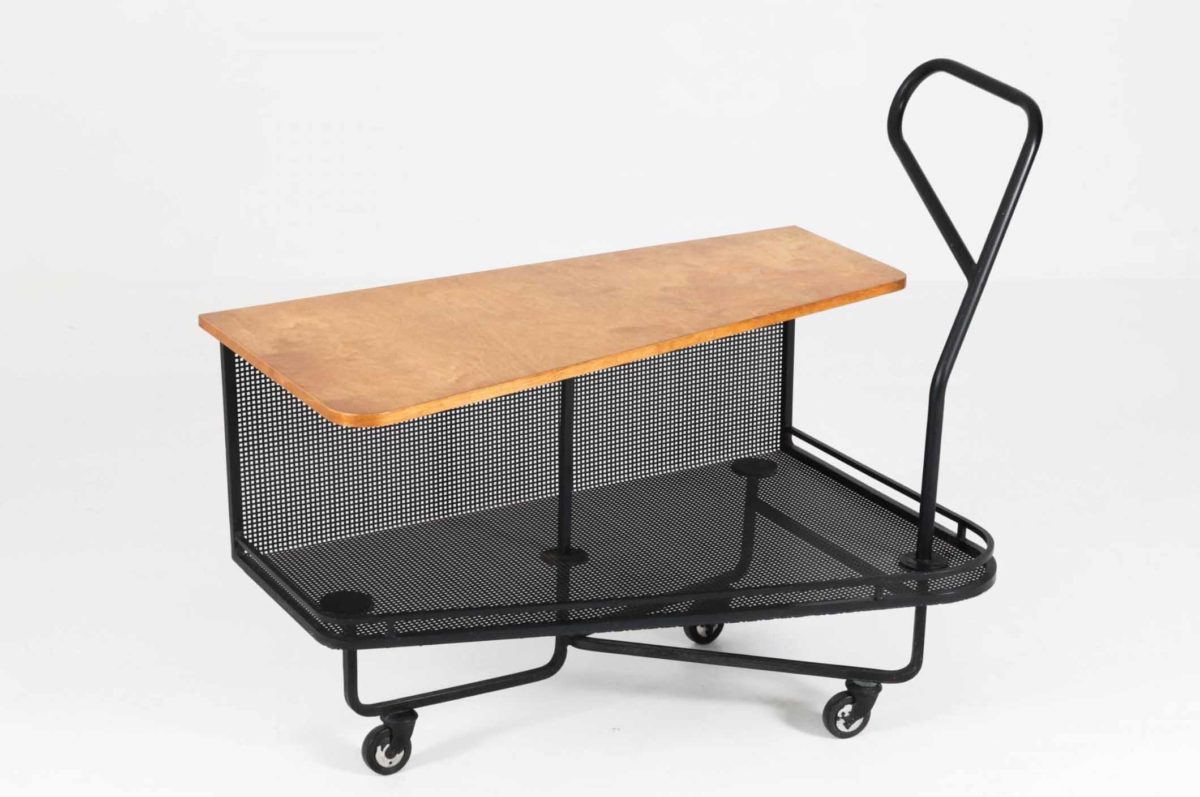 Hungarian-French designer and tapestry maker Mathieu Matégot was born in 1910 in the suburbs of Budapest. After the war, Matégot established a Parisian workshop, dedicated to experimental, handcrafted furniture and objects. His designs explored a variety of materials, like metal, glass, Formica, woods, textiles, and leather. His most successful designs incorporated metal tubing and perforated sheet metal, with a technique he patented and named Rigitulle in 1952. Manufactured by Atelier Matégot, France, in 1952, this distinctive piece is still in its original condition. Available at Pamono.
Gasholders, King's Cross || WilkinsonEyre, Jonathan Tuckey Design & Dan Pearson Studio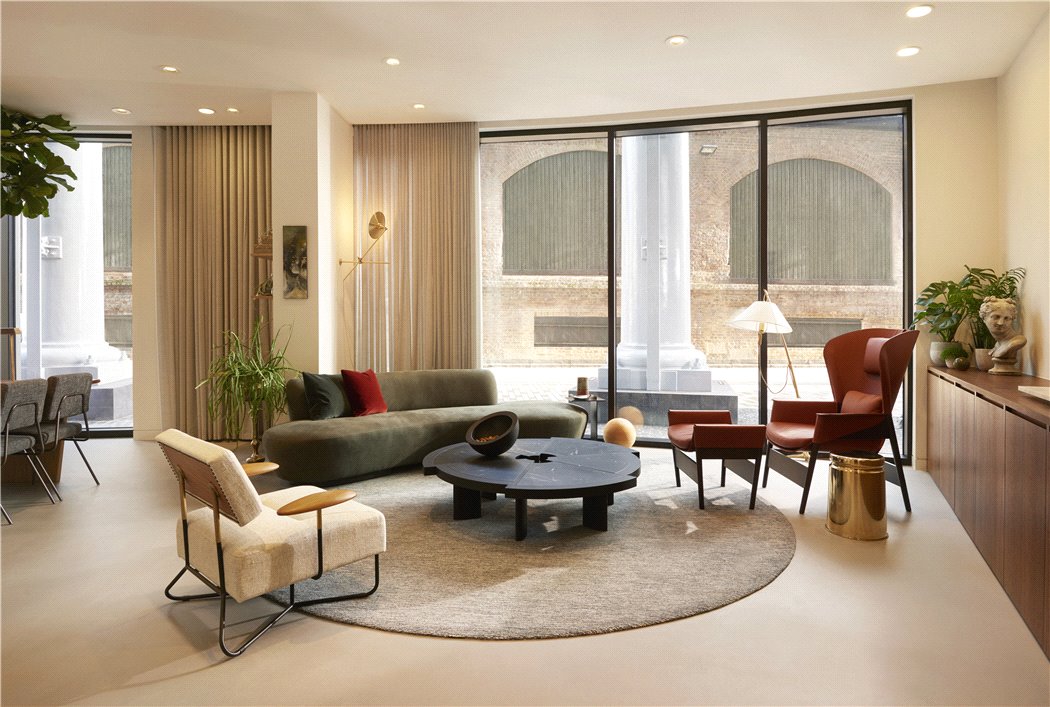 Gasholders London is a unique feat of contemporary design and engineering by architects WilkinsonEyre, working with Jonathan Tuckey Design on interiors and Dan Pearson Studio on landscaping. There are 145 distinctive apartments and penthouses being built within a refurbished triplet of Grade II-listed, cast-iron gasholder guide frames, next to the Regent's Canal. Available at Knight Frank.
Accessories
Black 4.5cm CORDURA Satin-Jacquard Belt || ALYX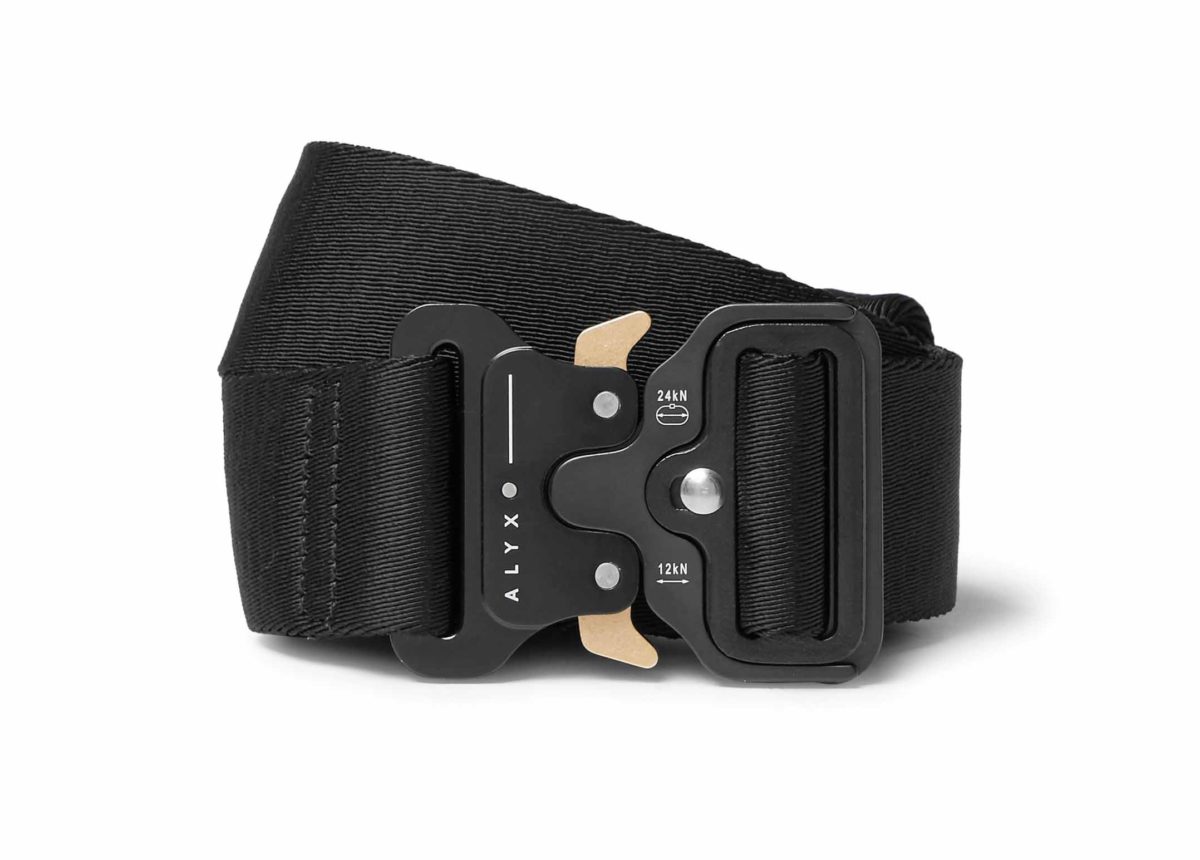 Matthew Williams' ALYX offers a subverted luxury imbued with references to global subcultures. The ready-to-wear and accessories harness inspirations from Williams' California youth. ALYX's belt is a replica of the ones you strap into on the roller-coasters at Six Flags Magic Mountain in Santa Clarita, California. It's been made in Italy from logo-woven CORDURA® satin-jacquard that's tipped with a swatch of leather and closes with a push-lock buckle printed with branding and safety instructions. Available at Mr Porter.
Textured Leather Neck Wallet || Rick Owens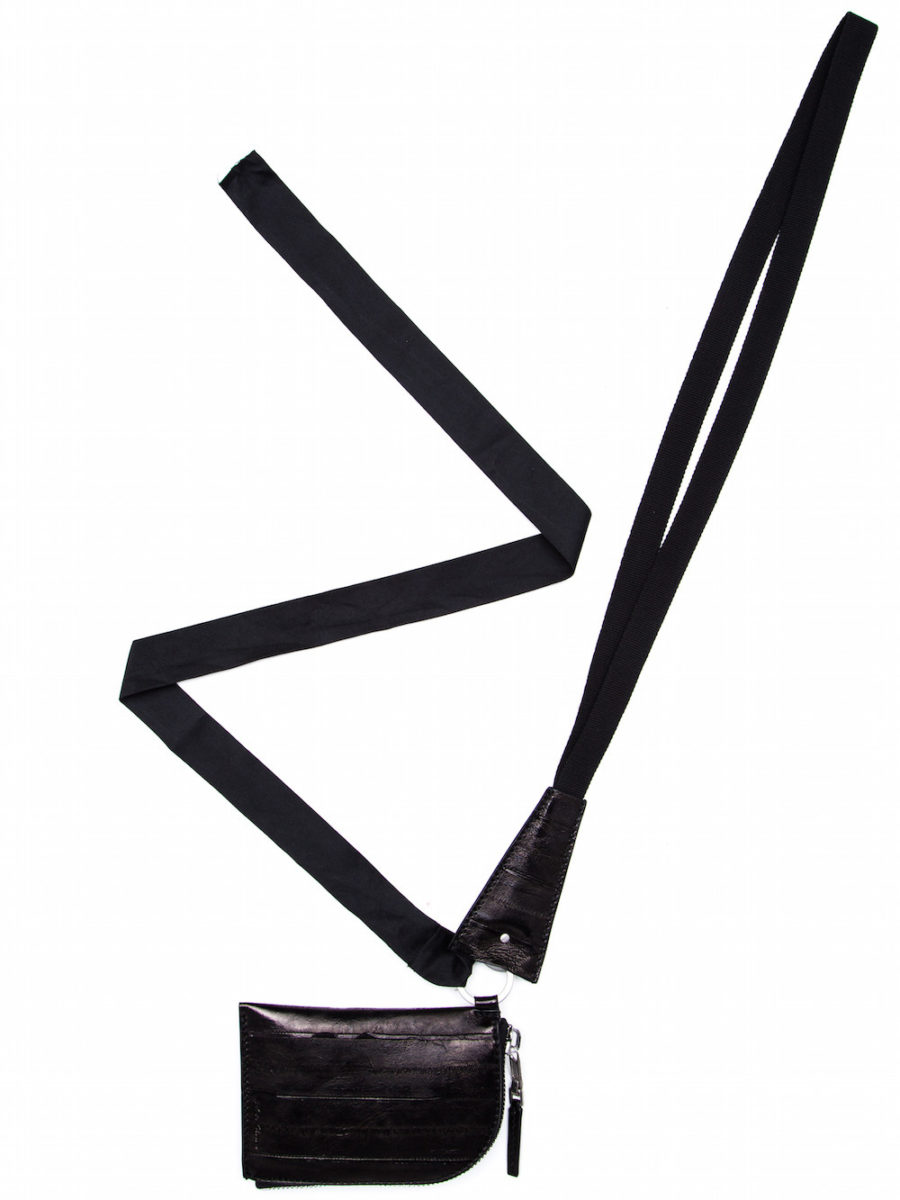 Celebrated for its brave and dynamic approach to design, Rick Owens' SS18 Dirt collection embraces its experimental nature, exploring new shapes and surfaces. A particularly functional item from the collection, The Textured Leather Neck Wallet, is crafted from fine Italian leather in a tactile finish and features a long logo embroidered ribbon tag and chunky silver hardware. Available at LN-CC.
Books
David Hockney || Chris Stephens & Andrew Wilson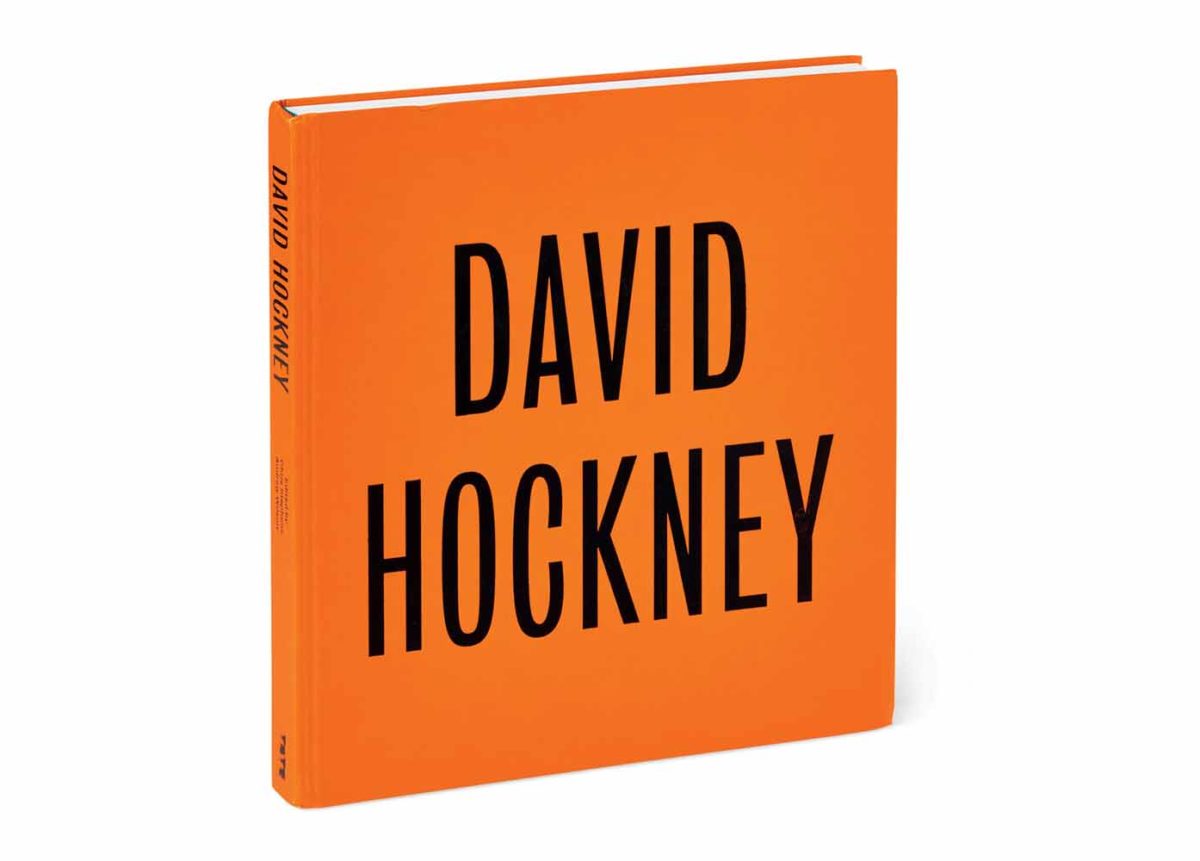 Artist David Hockney has been delighting and challenging audiences for almost 60 years. Produced in conjunction with the traveling David Hockney exhibition, this catalogue offers a full career retrospective, illustrated with works spanning the artist's six-decade career. The volume, edited by Chris Stephens and Andrew Wilson, showcases over 200 works, including painting, drawings, photographs, watercolours, iPad drawings, and his most recent multiscreen works. Available at The Metropolitan Museum of Art.
Nobuyoshi Araki. Bondage || Nobuyoshi Araki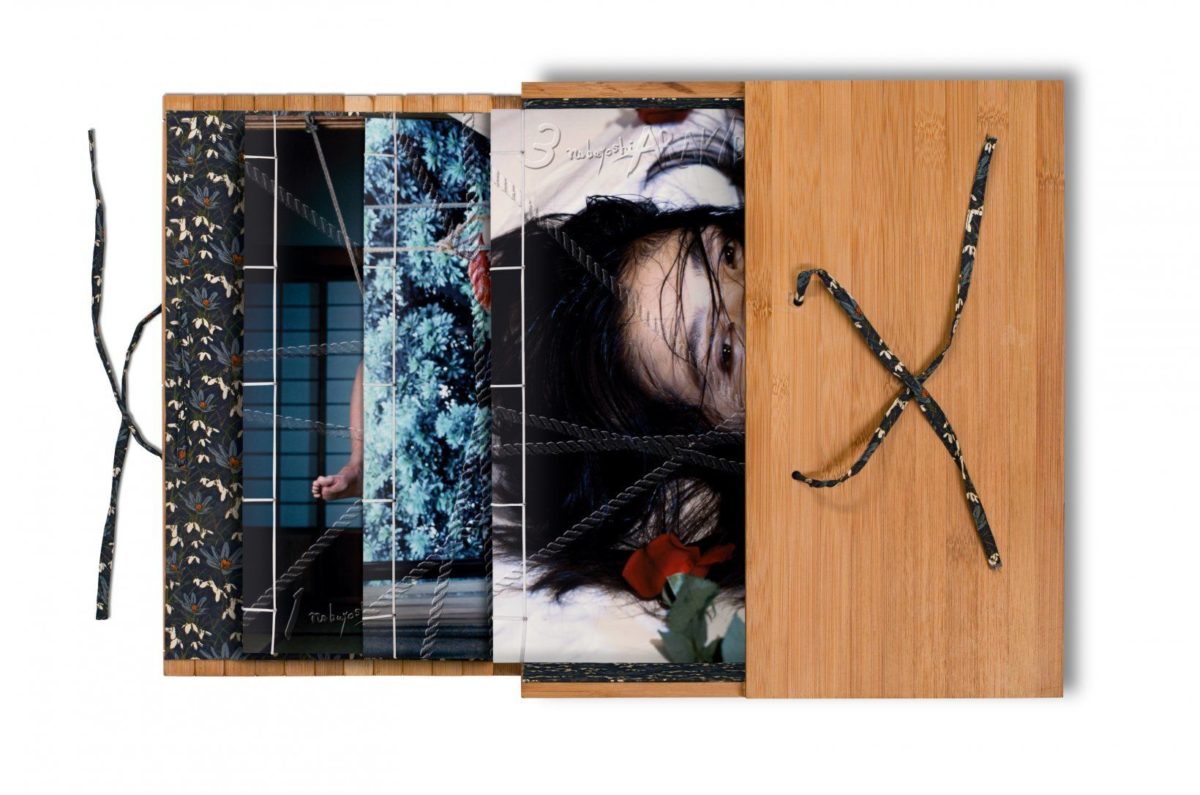 Walk the fine line between art and pornography in this celebration of Kinbaku-bi, the Japanese art of erotic bondage and one of Nobuyoshi Araki's most important subjects. This Collector's Edition, featuring Araki's favourite bondage photos captured over his entire career, is a testament to his ability to balance sexual vulnerability and seduction. Limited Collector's Edition of 845 copies, each numbered and signed by Nobuyoshi Araki, packaged in a wooden box and hand-bound in the Japanese tradition. Available at Taschen.
Words by Keshav Anand | Feature image: Nobuyoshi Araki (via of Taka Ishii Gallery, Tokyo)