Loewe Craft Prize 2018 Shortlist Announced
Earlier this month, Loewe announced the names of the 30 shortlisted artists for this year's edition of the Loewe Craft Prize. Each finalists' work will be exhibited at London's Design Museum from 4 May – 17 June 2018. From this shortlist, a jury composed of 10 leading figures from the world of design, including Ernst Gamperl, winner of the 2017 Prize, will select the winner, announced on 3 May at the opening event.
In the past four years, Loewe has initiated an important series of collaborations with artists and artisans who reinterpret and expand the brand's values. The incentive for the prize goes back to the Spanish house's beginnings as a collective craft workshop in 1846. Creative Director, Jonathan Anderson says: "Craft is the essence of Loewe. As a house, we are about craft in the purest sense of the word. That is where our modernity lies, and it will always be relevant."
The annual prize was launched by the Loewe Foundation in 2016. Reflecting fashion's vital link to contemporary life, a strong emphasis on art, design and craftsmanship has been a cornerstone of Anderson's rebuilding of the house. The diverse spectrum of works shortlisted cover a variety of techniques, media and modes of expression and the finalists range from all stages of career, from recently graduated and newly emerging artists to well-known names. Something Curated takes a closer look at seven of this year's most inspiring shortlisted works.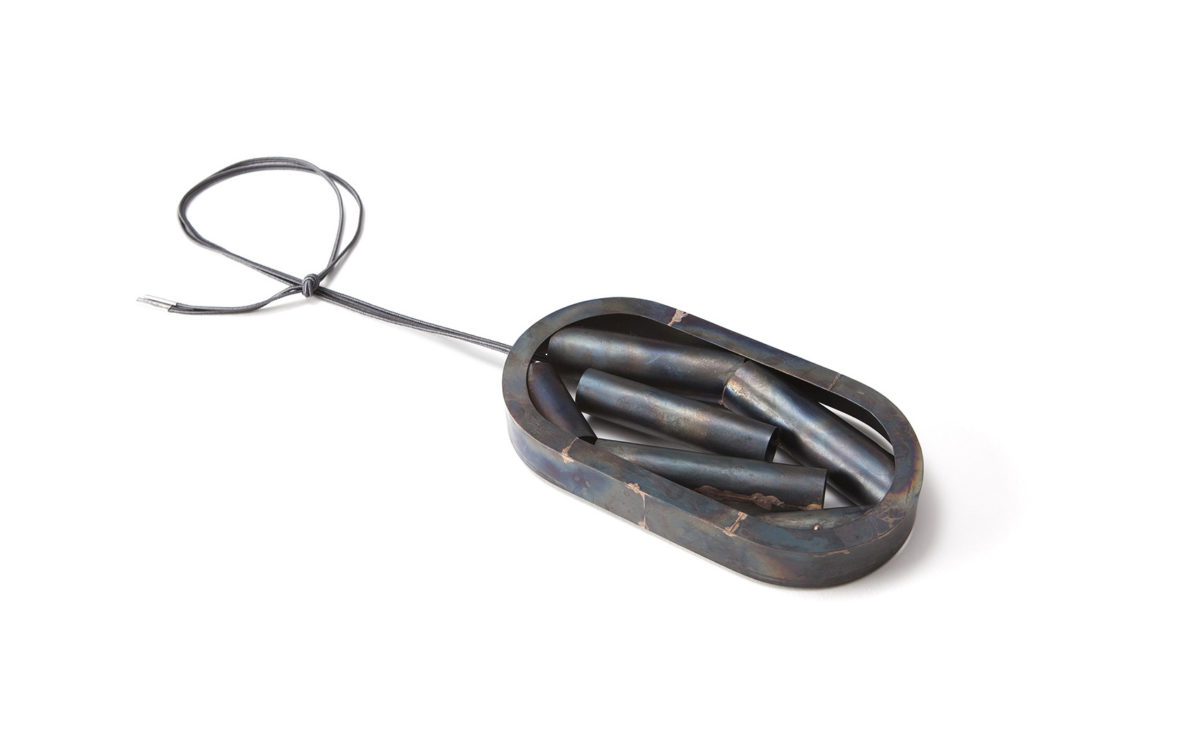 Influenced by his native Scotland, Paul Adie's three welded steel pendants, 'Searching for solid ground', reflect the artist's exploration of how heritage and shared roots can be experienced through a deep-felt connection with one's land. Seeing the earth as something at once stable and open to the possibility of fracture, these works attain a sense of powerful grounded mass, remaining elegantly wearable without ever following convention.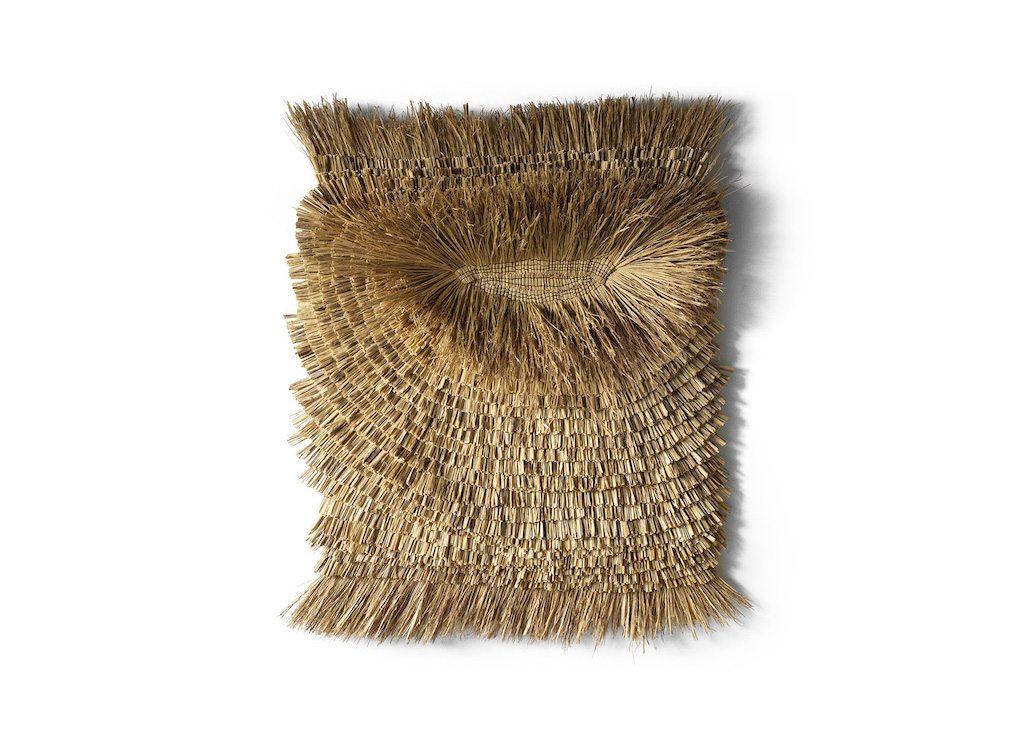 Entitled 'Third time rainfall', ARKO's woven wall hanging is made from the bunched, fragrant rice straw which a century ago formed the basis of many everyday goods in Japan. Now, having faded from much of modern life, the material is only used for the festoons of the Japanese New Year 'Shimenawa' ceremony. Drawing on the multiplicity of her material, ARKO's work rescues and rejuvenates an ordinary material intimately connected to ethnic identity. Seeing each straw as the line of a drawing, the artist seeks to celebrate the power of nature and local tradition.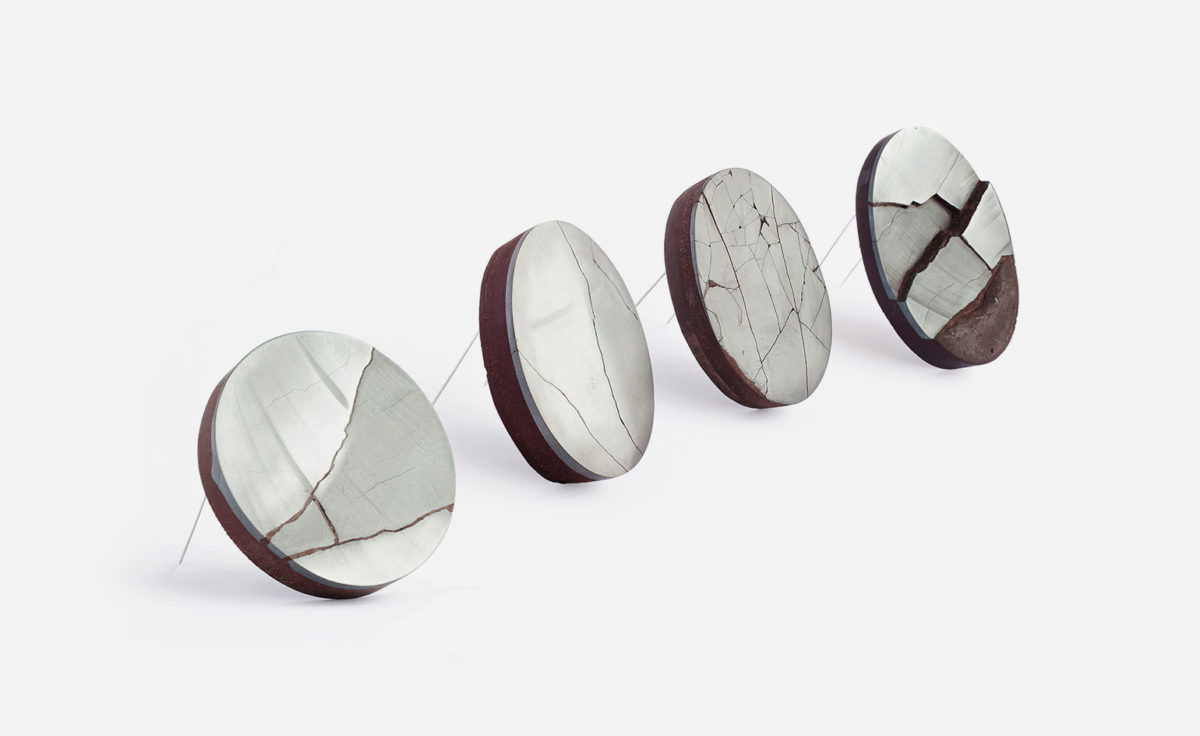 The conventional oval form of the cameo is shattered in this series of four hematite brooches in Sara Gackowska's 'Craquelure', utilising the transcendental aesthetic of the sublime ruin to achieve elegant expressivity. Reappropriating the red-coloured iron oxide released in the hematite's cutting to stain their resin bases, Gackowska assures the near-sculptural scale of these works retain an intimate connection to the hues of the human body.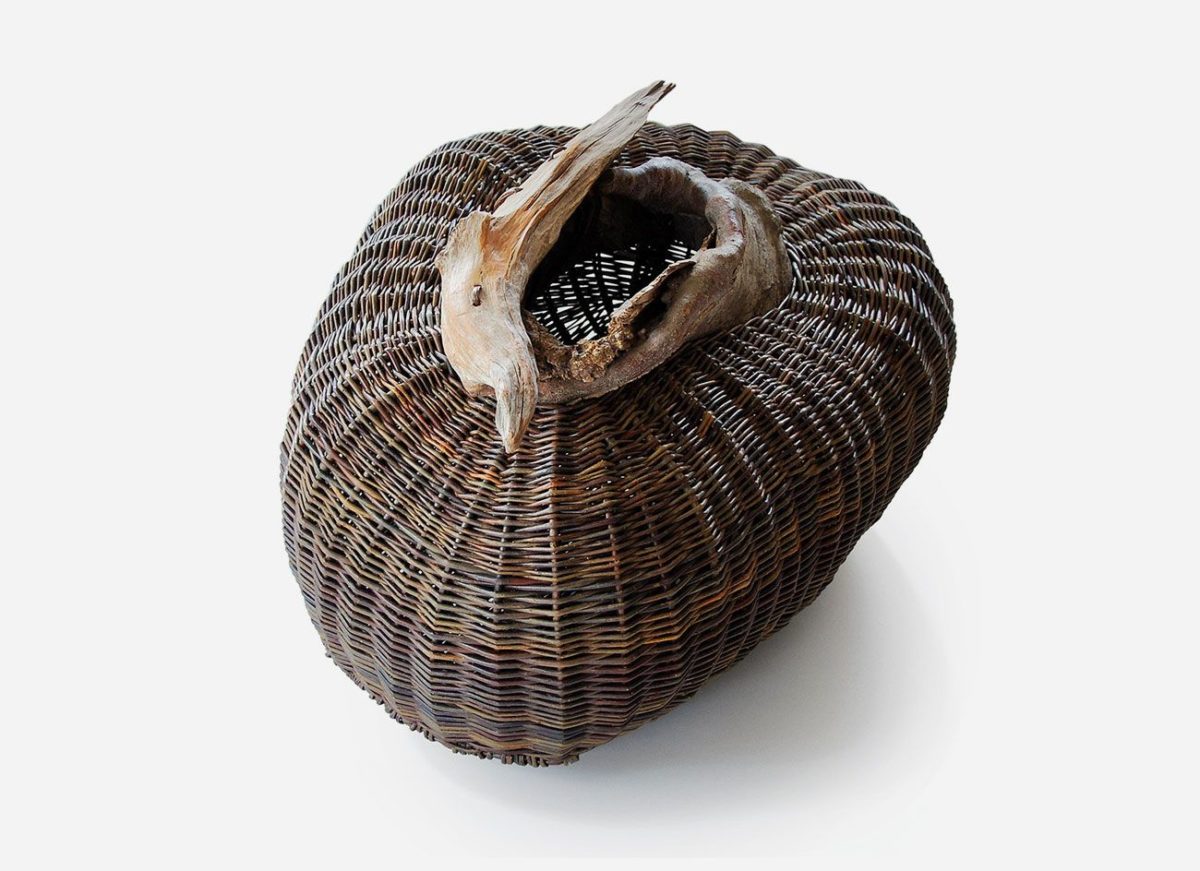 Prompted by a desire to develop a deeper connection to the natural world, Joe Hogan allows each form of his wicker basketry to be dictated by a central core of reclaimed fallen wood. Woven around a piece of beech, this thoughtful piece encourages reflection on more responsible ways of being in the world, striking in its purity and honesty of process.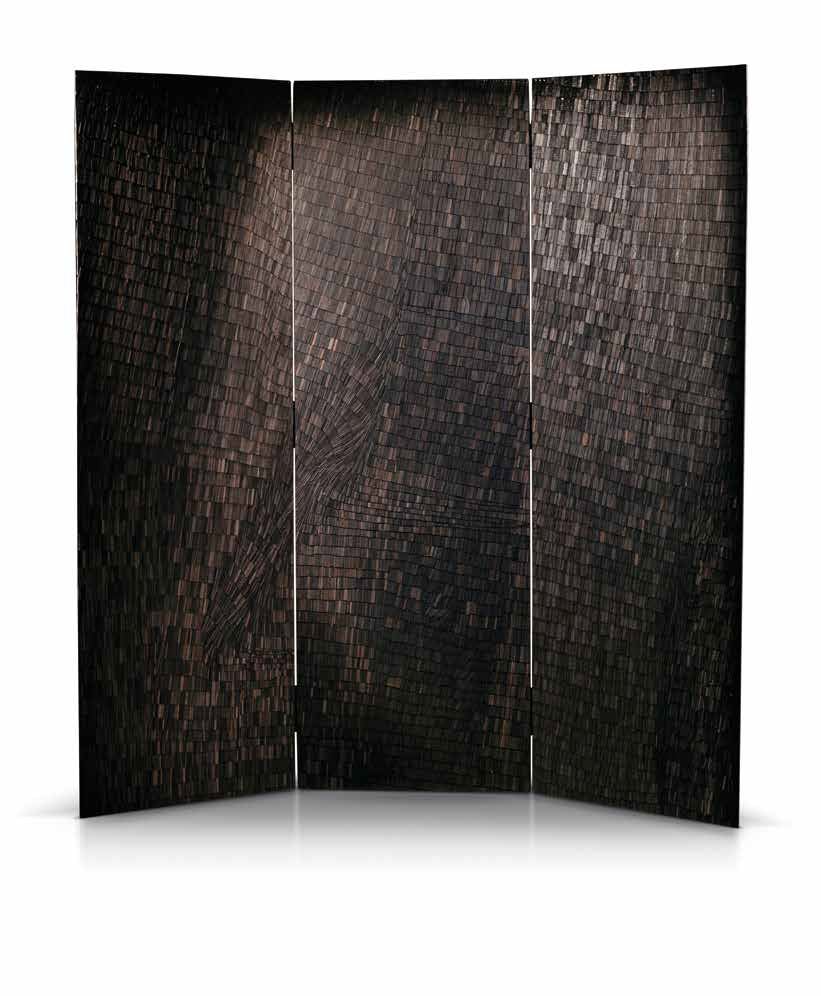 Departing from historical work to produce a functional piece, Wycliffe Stutchbury has combined various found timbers with minimal intervention into an undulating shingled wood screen. Encouraging the play of light over its softly textured surface, its subtle shadows and contrasts of tone produce a highly optical effect of spatial depth and sculptural relief.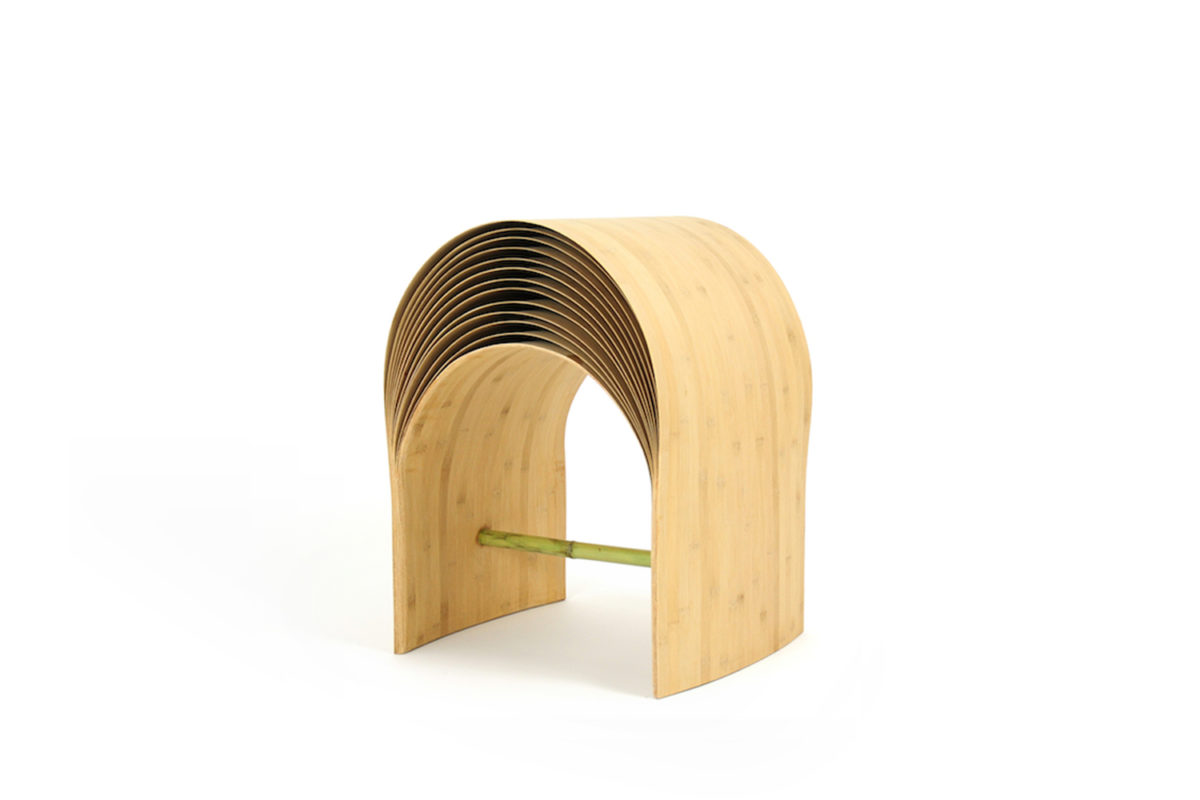 Chen Min's compact piece of furniture takes complete advantage of its singular material, demonstrating bamboo's capacity for flexibility and comfort, and becoming alive and reactive in response to its user. Referencing the Bauhaus form of Max Bill's Ulmer Hocker stool, yet updating the classic inspired by the gentle rhythm and slow pace of life in Hangzhou City, Min's 'Hangzhou Stool' refers to tradition while remaining totally individual.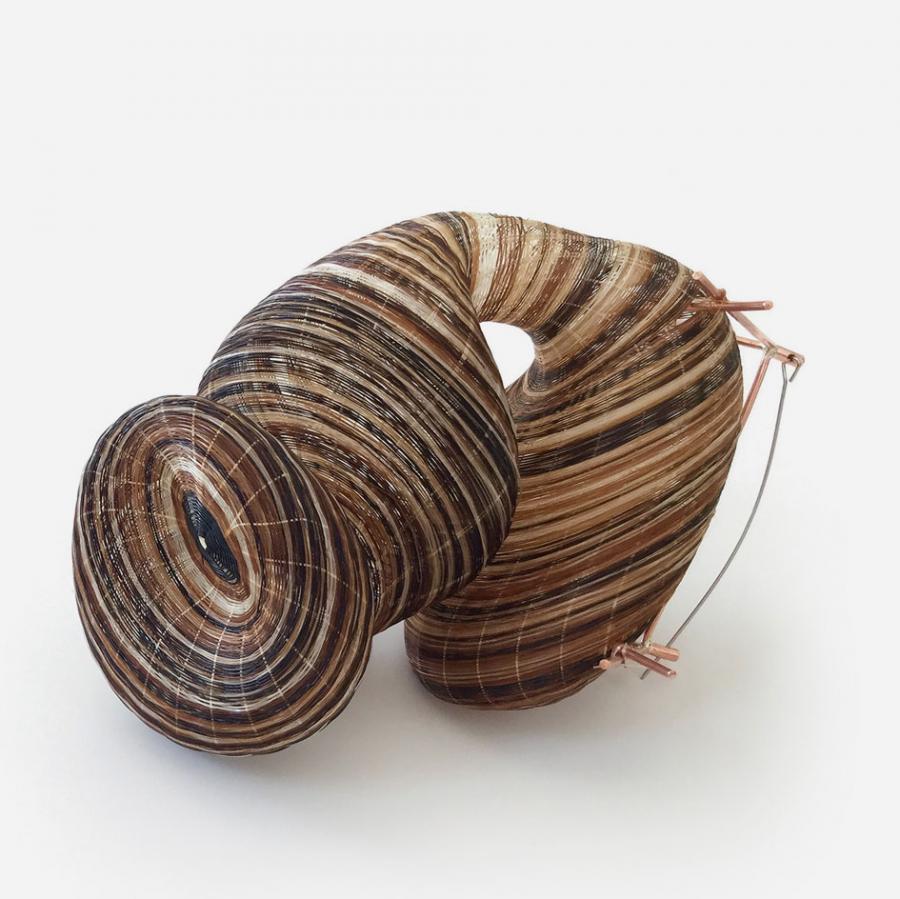 'Folds of Memory' by Rita Soto reworks traditional Chilean horsehair micro-basketry, modifying its proportions in order to rescue a fragile inherited technique through a process of resignification. Referencing the manner in which cultural inheritance is transferred not just through objects but held within ourselves, these works' biomorphic forms suggest bodily organs, functioning as wearable pieces of memory close to one's skin.
Feature image: Loewe Craft Prize 2017 | Images courtesy Artists & Loewe Foundation