The Team Behind Ellory Open Leroy In Shoreditch
From the team behind Hackney's Michelin-starred Ellory comes Leroy, a more casual French offering with a focus on wines and small plates. The restaurant takes over a new location in Shoreditch, while keeping all the same staff as its predecessor. The new space will be an opportunity for head chef Sam Kamienko to show off skills learnt in Paris through small plates and shellfish. The bar will also be cooking up treats with vermouth and armaro being made in-house.
As much about the wine as it is about the food, much of Leroy's wine is natural or low intervention. Interestingly, the site was previously the home of a French wine bar and they've kept a little of the Gallic feel; old bistro chairs contrast congenially with a modern marble bar. The kitchen has been brought out into the main space and there are stools surrounding it, for those who like to watch the chefs at work.
The approach here is a very seasonal, ingredient-led menu. Head chef Kamienko has conceived a menu made up largely of snacks, small plates, cheese, charcuterie and larger sharing cuts for the table. Named after multiple mispronunciations of Ellory, Leroy's fare comes at more affordable prices than it's precursor. Moments from Old Street, the new place aims to entice the working crowd too, with a range of quick lunches.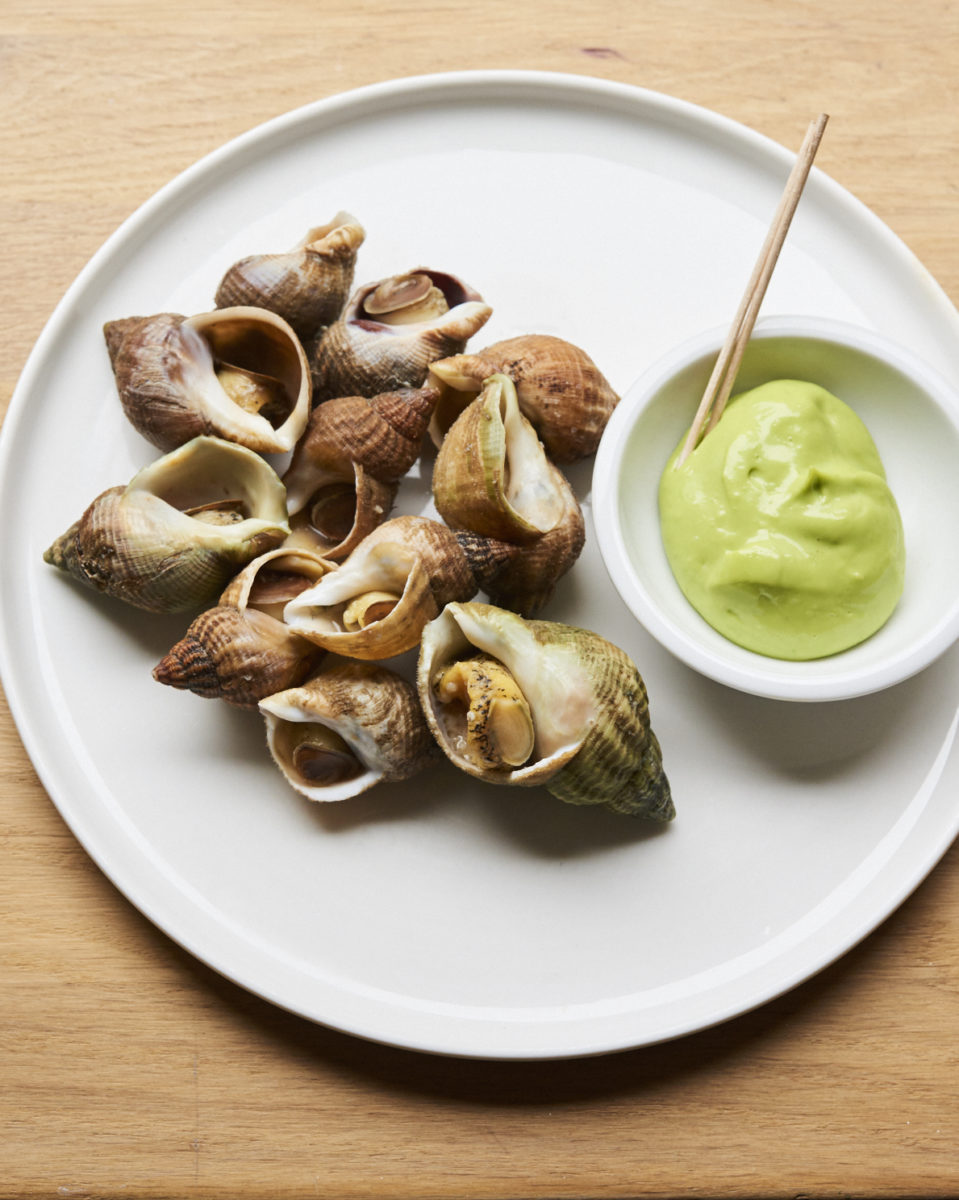 "We fell in love with the site a year ago and somehow it came back to us. Once we figured out that rents in Shoreditch are cheaper than London Fields it became a no-brainer to move here. We're very proud of what we achieved in London Fields, not least in holding a star for two years without changing our focus on simplicity and excellence or our style. We love the mix of customers in East London and the openness to trying new things. We're looking forward to a new mix of people on the fringes of the city – friends old and new," says owner and sommelier Ed Thaw.
Snacks include grilled quail; whipped cod's roe; whelks with garlic mayonnaise and beetroot remoulade. Larger plates include the Leroy salad; ricotta dumplings with peas and artichokes and lamb sweetbreads with morels, spinach and a nettle sauce. A large sharing dish might be a whole fish for the table. For dessert, choose from chocolate mousse with hazelnuts or poached rhubarb with milk ice cream.
The wine list is drawn from the team's favourite producers from around the world, and includes some classic bottles along with what co-owner Ed Thaw describes as "wine on the edge." They'll also be pouring their own Vermouth, as well as wines from Vigneti Tardis, their winemaking project in Campania in collaboration with Michael Sager (Sager & Wilde), Jackson Boxer (Brunswick House, Chess Club) and Stevie Parle (Pastaio, Rotorino, Craft London).
Images courtesy Leroy