Step Behind The Scenes Of Wes Anderson's 'Isle Of Dogs' At The Store X
Cult favourite, American film director, producer, and screenwriter Wes Anderson has opened a behind-the-scenes exhibition in London, offering a unique perspective on his latest motion-animated movie, Isle of Dogs. Original handmade human and canine puppets, as well as the fictional Megasaki set from the film are on display at The Store X, 180 The Strand. Curated by Anderson himself, the exhibition will be open to the public until 5 April. The presentation serves as somewhat of a preview of the film for Londoners, considering it isn't set to air in the UK until 30 March.
The free show is not only visual, but interactive. A life-size duplicate of a noodle bar featured in the film will be taken over by Akira Shimizu, Executive Chef at Soho's Engawa restaurant, who will prepare ramen dishes on Thursday and Friday nights. Visitors can also take a seat at the sake bar, and enjoy the soundtracks of Alexandre Desplat and the West Coast Pop Experimental Band, featured in the film, all throughout the night. A limited-edition four-track EP from the soundtrack released by the Vinyl Factory will also be available for purchase exclusively at The Store X.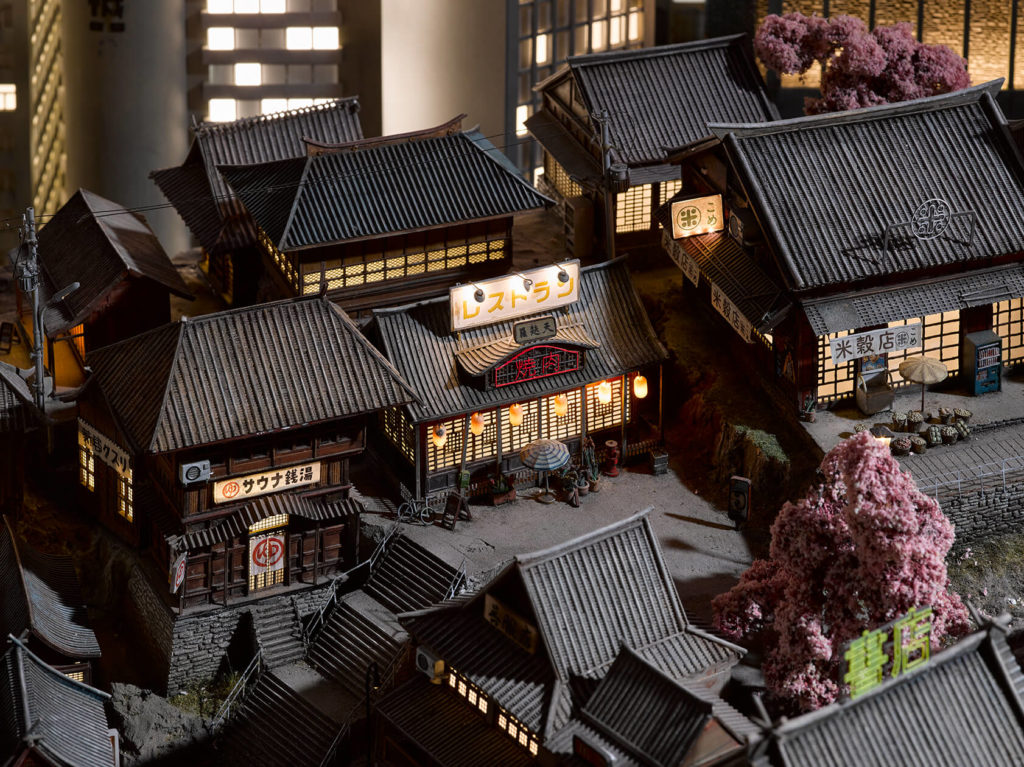 Isle of Dogs, which was filmed at 3 Mills Studio in east London, follows a group of canines that are banned from the fictional city of Megasaki by Mayor Kobayashi, due to canine disease, and are exiled to Trash Island. 12-year-old Atari then searches the island for his dog Spot, where an adventure follows between the protagonist and fellows: Alpha dog Rex (Edward Norton), gossip Duke (Jeff Goldblum), ex-sports mascot Boss (Billy Murray), dog actor King (Bob Balaban), and outsider Chief (Bryan Cranston).
Isle Of Dogs at The Store X | 23 Mar – 5 Apr
11am-7pm Sat to Wed and 11am-10pm Thu and Fri