London Artist William Farr On His Creative Ambitions & Evading Categorisation
On entering William Farr's home studio in Islington, visitors are greeted by an abundance of greenery, contained in what look like warped Plasticine pots, appearing like still-soft orange terracotta, a creation of the artist's for a now deinstalled project. Walk further, and brightly lit by a skylight, an enormous heap of materials, including miscellaneous found objects, chicken wire, sheets of foam and a cacophony of fresh and moribund flora dominate the space.
London-based multidisciplinary artist William Farr is best known for his ephemeral sculptures made from wire, flowers and waste materials. His work possesses a whimsical quality, fluidly juxtaposing colour and texture. Age twenty, Farr had his first exhibition at the Santiago Museum of Contemporary Art in Chile, and has since gone on to create temporary installations in the Tate Modern, Selfridges and Liberty in London, as well as for his friends, designers Charles Jeffrey, Dilara Findikoglu and Matty Bovan, among others. Farr has been featured on the pages of i-D, ES Magazine, The Sunday Times Style, and was most recently commissioned to produce a commemorative installation and film for Katie Grand's LOVE.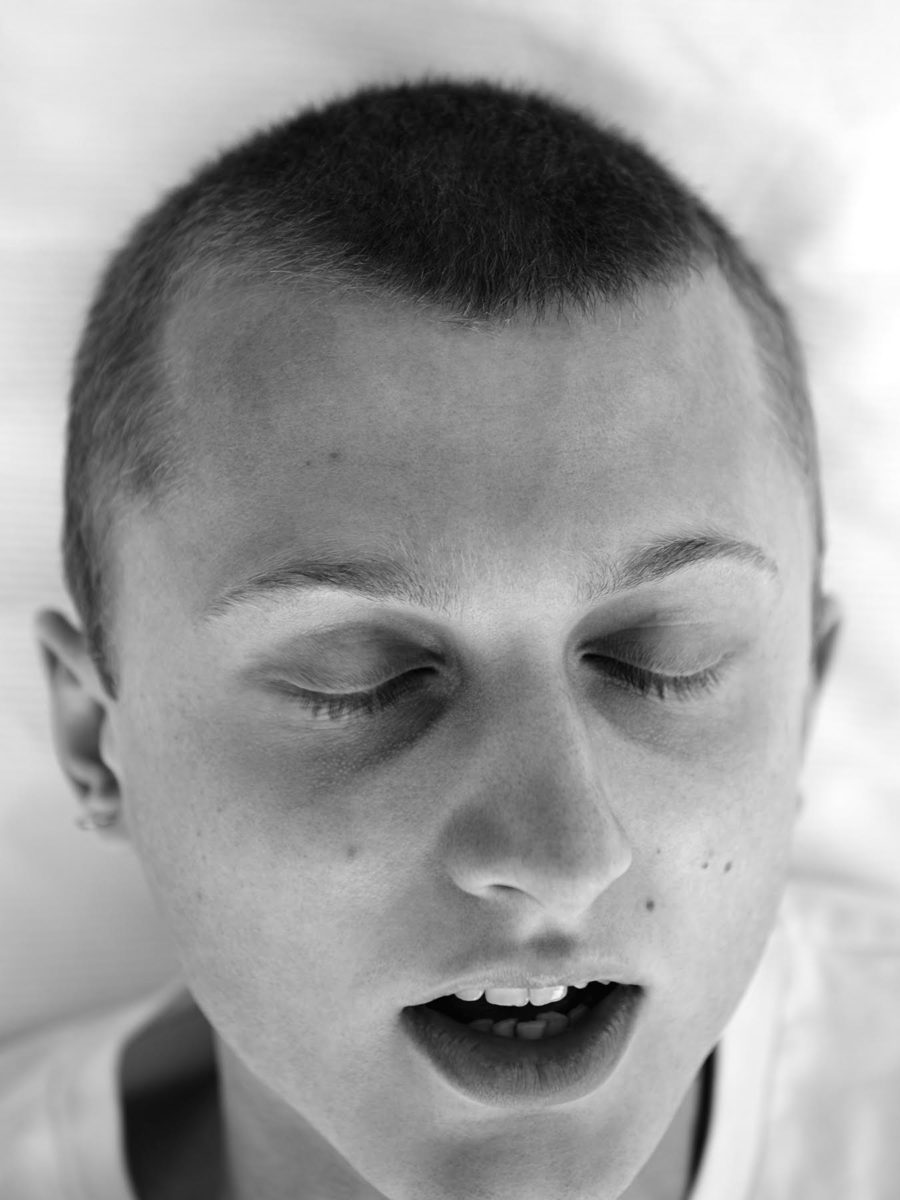 "I always wanted to be an artist when I was really young," Farr told Something Curated. "It switched between me wanting to be a photographer or an architect. I explored lots of different creative fields and I still hope to continue to widen my practice and make it more multidisciplinary. I'd love to design a building or maybe an opera one day. I ended up studying Fashion Design and started working on installations and from there it happened naturally." Oscillating between fine art, interior architecture and set-design, Farr's work most often grows spontaneously, continually adapting and altering whilst it is being assembled.
Expanding on how he approaches his practice, the artist explained: "It's a very organic, very natural process. I gather materials together and collect lots of things and then I make stuff without a particular aim or goal, not looking for something particularly formative or formal. I kind of use the objects like paint. My installations are like paintings in my mind, like abstract paintings, so the flowers become the colours of the paint and the wires are the lines of the drawing."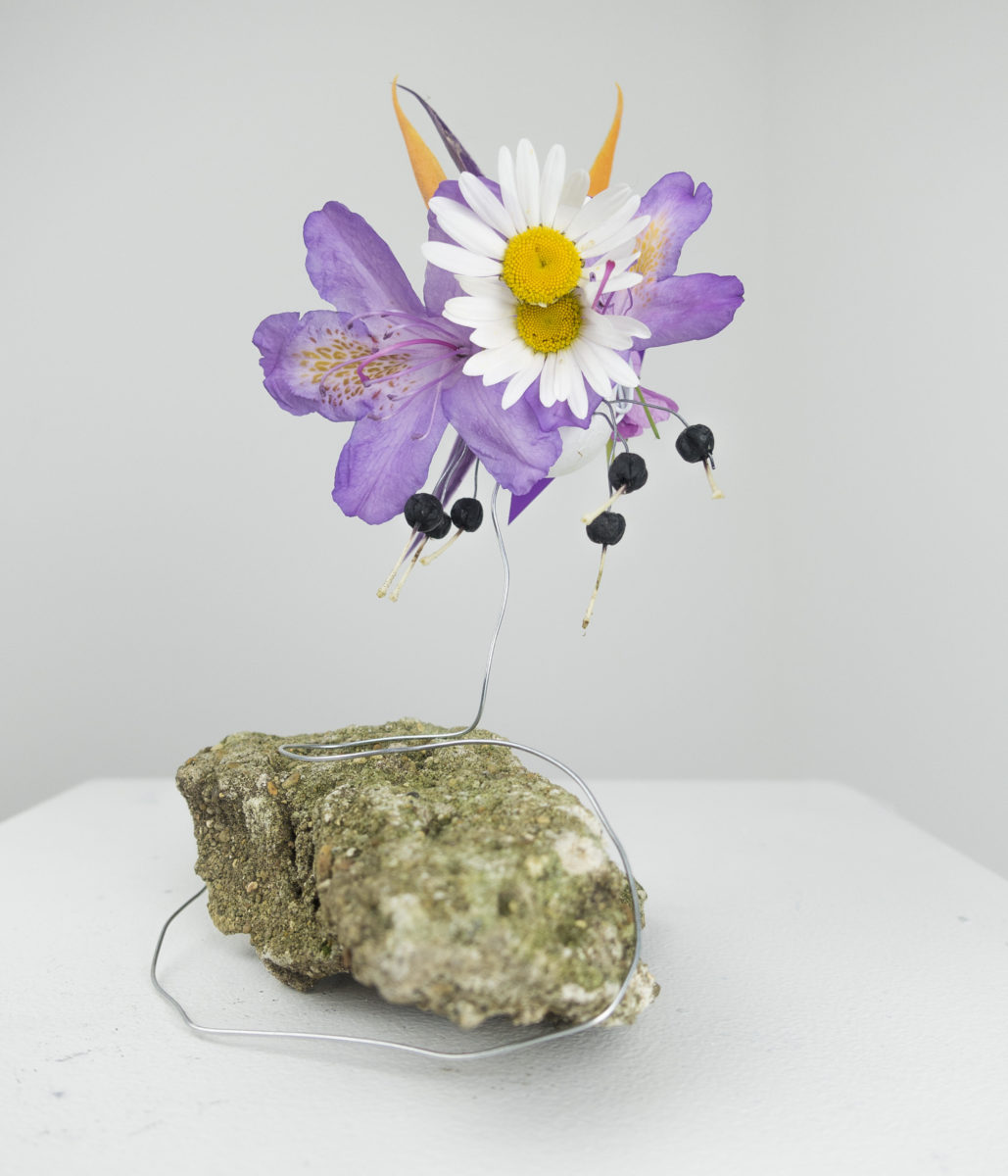 Exploring themes such as the passage of time, and, inevitably, mortality, Farr's use of flowers offer a very tangible metaphor for life and death. "I really like that they die. I really like the process of them dying and love to watch the changes in colours and proportions," he says. "I often keep the pieces for quite a long time, so it's nice to capture the flowers in different moments. It forces me into a place of having to create because if I leave it too long, all the work of collecting is let go. It also changes through the years and gives me a forced palette of materials rather than an open, random selection. That's why I don't like to buy the flowers because for me it's about using what I have, rather than curating or being too controlled. It's controlled chaos, instead of me being like: I like this flower for this reason. I don't give a shit really what flower it is. It's more about texture and how it can be applied in the work."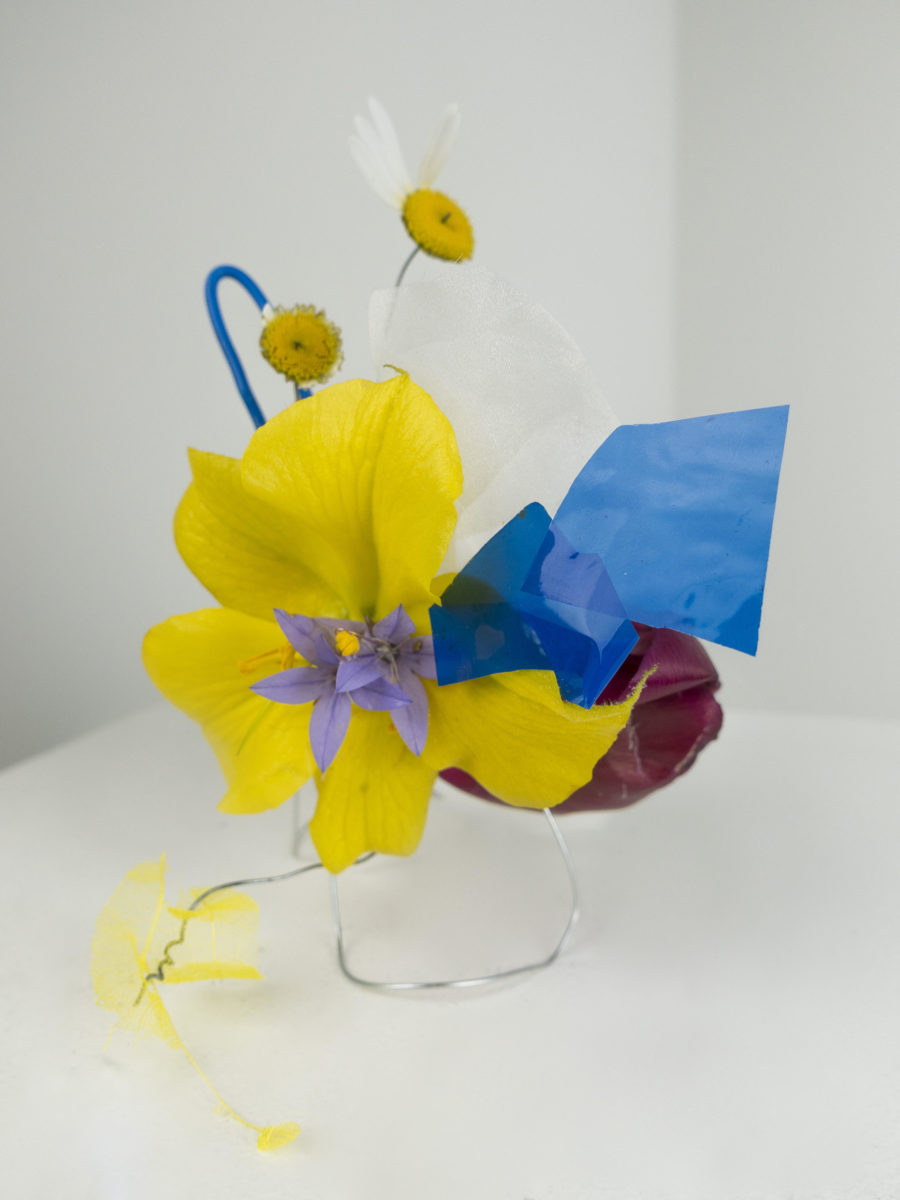 Touching on the influence of his physical surroundings when creating new compositions, Farr observes: "I think that my studio has always been really important to me and I've been really affected by the space that I work within. I think the same applies if I work outside. If I make a temporary installation in an environment then the installation is really affected by that. It's a huge thing to me." The site-specific nature of his work is perhaps exemplified in the series Homes Project, produced in collaboration with Tony Hornecker, in which Farr and his then partner created a succession of makeshift houses around Chile over the course of three months, using only found materials.
Farr tells Something Curated, "I want to travel all over the world, collecting flowers and building little homes. While building the homes, I'd collect rare rubbish to build my installations with and then document them through photography. I'd also create art that I could show, and make books." With a number of upcoming editorial projects, publications in the pipeline, and new installation works soon to be presented in London and Tokyo, as well as the artist's on-going collaborative photography project Gathers Together in the works, be sure to keep a close eye on William Farr in the coming months.
Words by Keshav Anand | Images courtesy William Farr