The Aestheticisation Of Concrete
With a considerable change in the attitude towards the architectural style of Brutalism in recent years, buildings that have long been disdained are now finding themselves as objects of newfound regard. Over the past four years, major cultural institutions in London, including the Barbican, RIBA and Tate Britain, have presented popular exhibitions celebrating the movement. Synonymous with the architectural style is concrete: a material originally used for it's cost efficiency, solidity and, in wartime Europe, it's camouflaging effect, due to grey buildings being harder to spot from bomber jets.
Le Corbusier, perhaps the most celebrated champion of concrete, famously said: "You employ stone, wood and concrete, and with these materials you build houses and palaces. That is construction. Ingenuity is at work. But suddenly you touch my heart, you do me good, I am happy and I say: "This is beautiful." That is Architecture. Art enters in." Over the last decade or so, the aestheticisation of concrete has been well-documented, with the material having become broadly regarded as a desirable finish. From Tadao Ando's striking homes and Herzog & de Meuron's art galleries, to the interiors of Rei Kawakubo and Adrian Joffe's Dover Street Market London, concrete has never been more in style.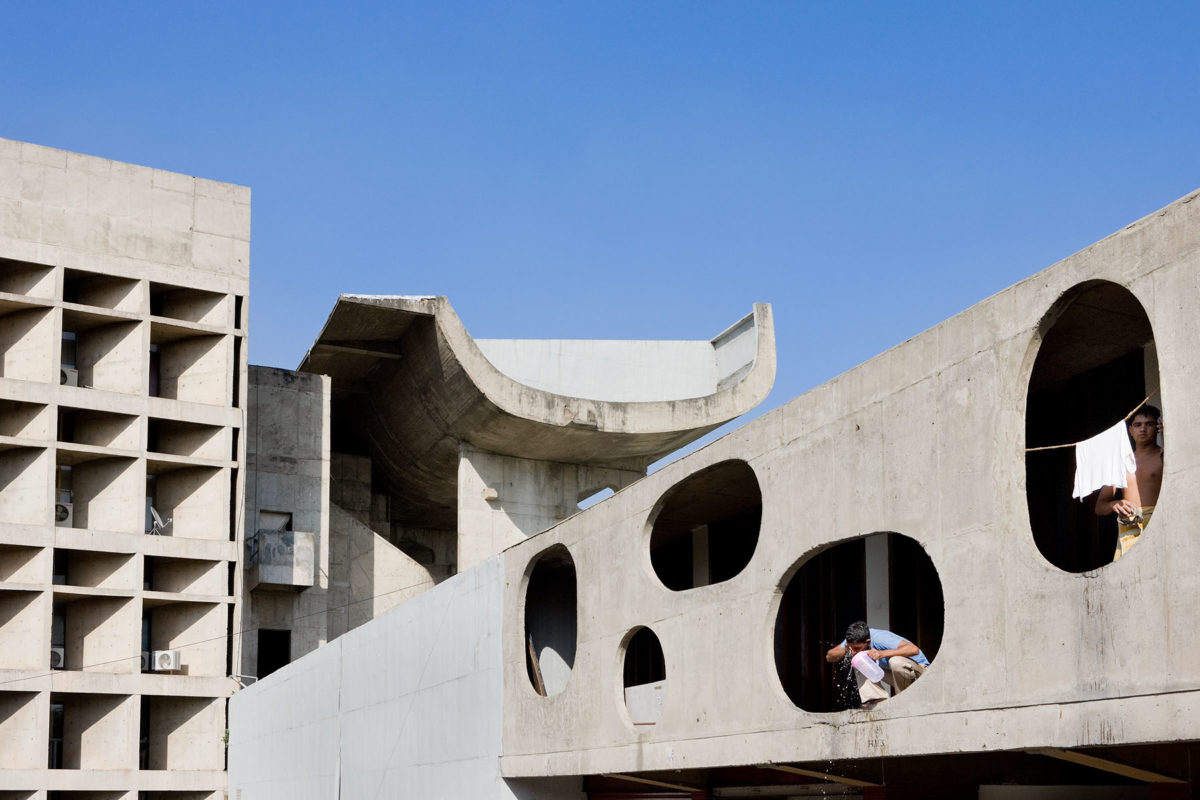 Journalist and author of The Ministry of Nostalgia, Owen Hatherley, said during a discussion entitled "Concrete Fetishes", which explored the resurgence in Brutalism's popularity, at London's Royal Academy earlier this year: "In some way, it is enormously predictable. Architecture disavows how much it is driven by fashion but is probably one of the most fashion-driven art forms. The point at which Brutalism became treated like Victoriana was probably always inevitable." Exploring contemporary uses of the material, Something Curated takes a closer look at some of the best concrete structures of recent times.
The Zaha Hadid designed MAXXI Museum in Rome, which received the Stirling Prize in 2010, stands on land originally occupied by an automobile factory and later by the army barracks. "I conceived the MAXXI as an urban campus, organized according to directional drift, flow, force fields and density distribution, rather than by key points," explained Hadid. The venue's imposing structure is predominantly comprised of concrete, steel and glass. The concrete covers not only the walls and floors, but is also used in performing functional and decorative elements such as the lobby desk. The architect commented: "What's nice about concrete is that it looks unfinished." This feeling of a work in progress conveys a sense of experimentation, fitting well with the ethos of a venue showing contemporary art.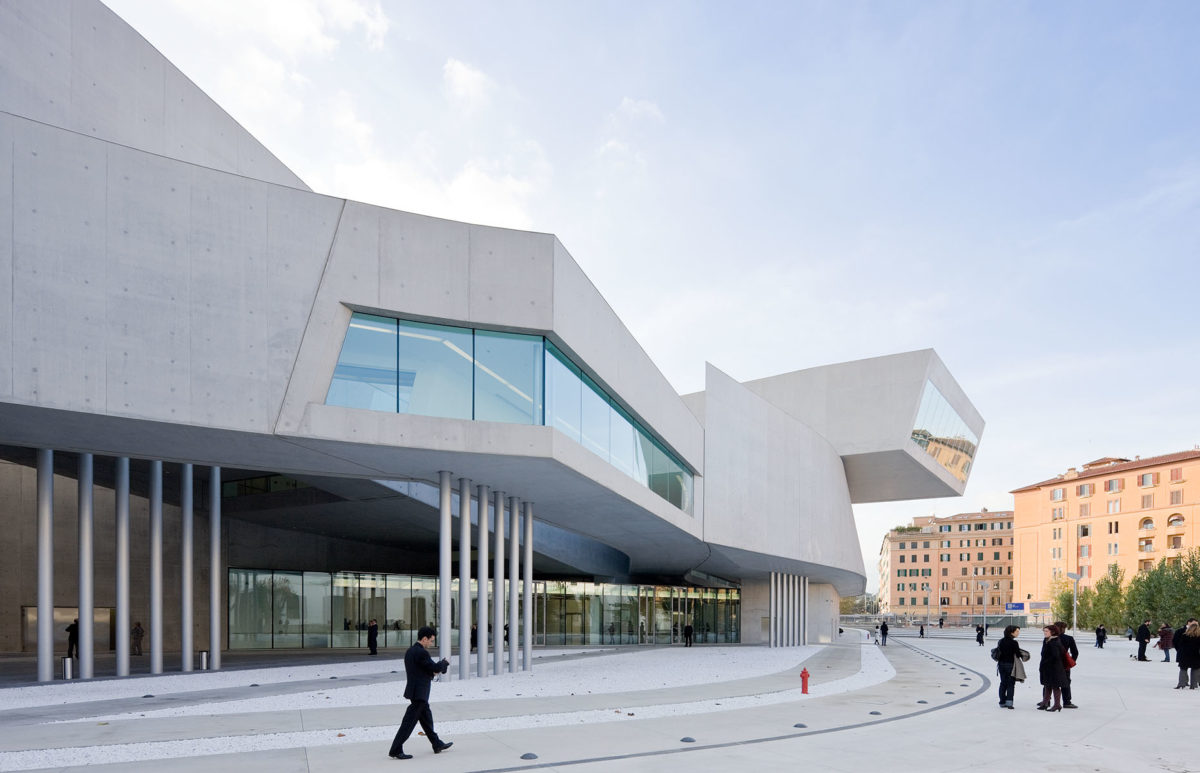 The Tom Emerson and Stephanie Macdonald helmed London practice, 6a architects, designed a series of three buildings and gardens for photographer Juergen Teller, utilising a long and narrow plot in West London. The interiors demonstrate a utilitarian yet textural palette chiefly consisting of block work and timber, elegantly accompanying the board-formed concrete walls. Cast shadows are created through the deep concrete beams extending throughout the ceilings. Emerson expanded in a GSD Symposium: "Concrete has always been timber anyway, unless it flows into brickwork; this concrete casket is Soanian, a passage through multiple internal worlds, room followed by garden followed by room, no views out except for the garden within, the sky above, or the photograph, its a hyper compressed version of the dispersed."
With work currently featured in the Barbican's The Japanese House: Architecture and Life after 1945 exhibition, Tadao Ando is undoubtedly a pioneer in the use of concrete. Creating structures which innovatively make use of natural light, the Osaka-born architect works primarily in the reinforced material, defining spaces in unique ways that allow constantly changing patterns of light and movement of air in all his structures, from homes and apartment complexes to places of worship, public museums and commercial centres. "In all my works, light is an important controlling factor," says Ando. "I create enclosed spaces mainly by means of thick concrete walls. The primary reason is to create a place for the individual, a zone for oneself within society. When the external factors of a city's environment require the wall to be without openings, the interior must be especially full and satisfying."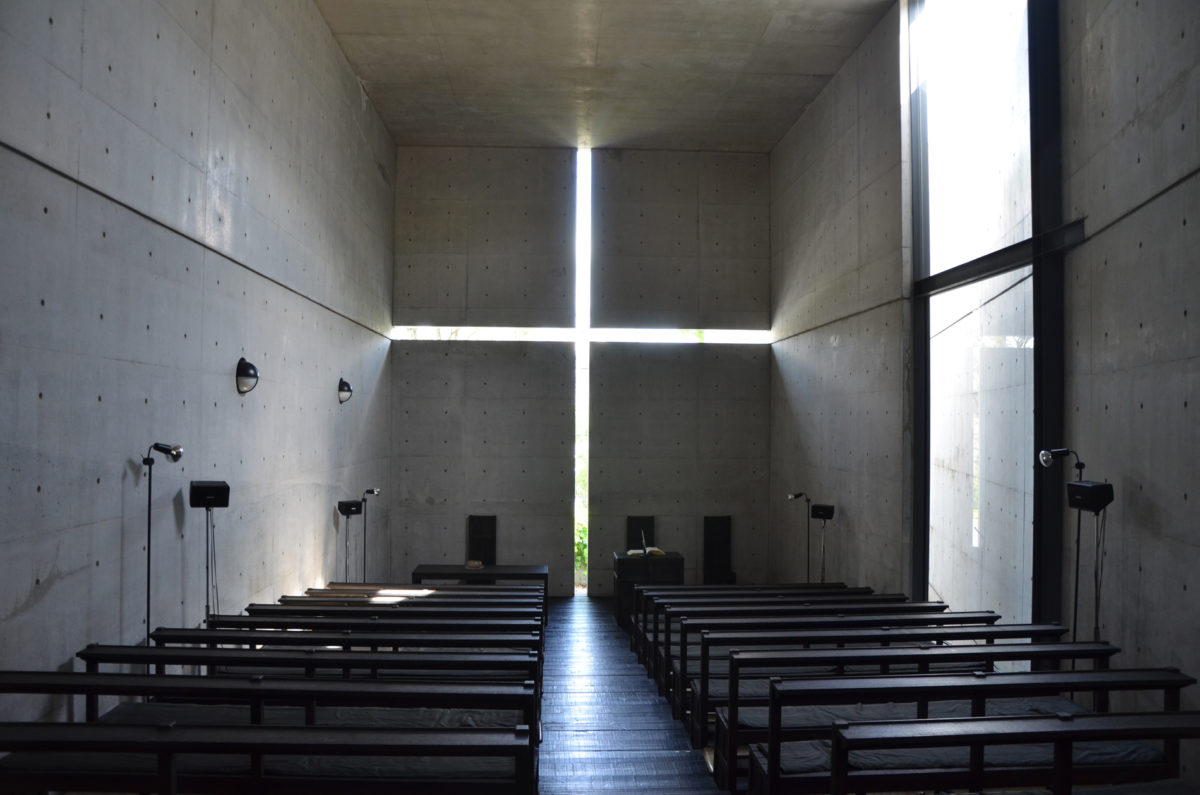 Often referred to "smooth-as-silk," Ando's concrete, as he once explained, does not depend on the mix itself, but rather on the form work into which the concrete is cast. "Watertight forms are essential, otherwise, holes can appear and the surface can crack," he said. His form moulds are carefully varnished to achieve the signature smooth finish his works are known for. The uniformly spaced holes in the concrete, which have become somewhat of an Ando trademark, are the result of bolts that hold the shuttering together. Fully embracing the material's visual appeal, Ando's concrete is both structure and surface, never camouflaged or plastered over.
Back in 2014, London-based architect Farshid Moussavi refurbished three storeys of an existing Georgian building in the city's West End to create the first physical retail space for Victoria Beckham's eponymous fashion label. Visitors enter through a front door cast in concrete, reminiscent of a Rachel Whiteread artwork, intended to reference the proportions of the existing first floor windows on the building. This slides open to reveal the ground floor space, which is fitted with bespoke pieces of furniture, concrete floors and a ceiling covered with mirrored stainless steel. Generously wide concrete stairs connect the ground and first floor and upstairs the ceiling is a huge concrete sculpture of diamond-shaped coffers, which make the most of the material's moldability.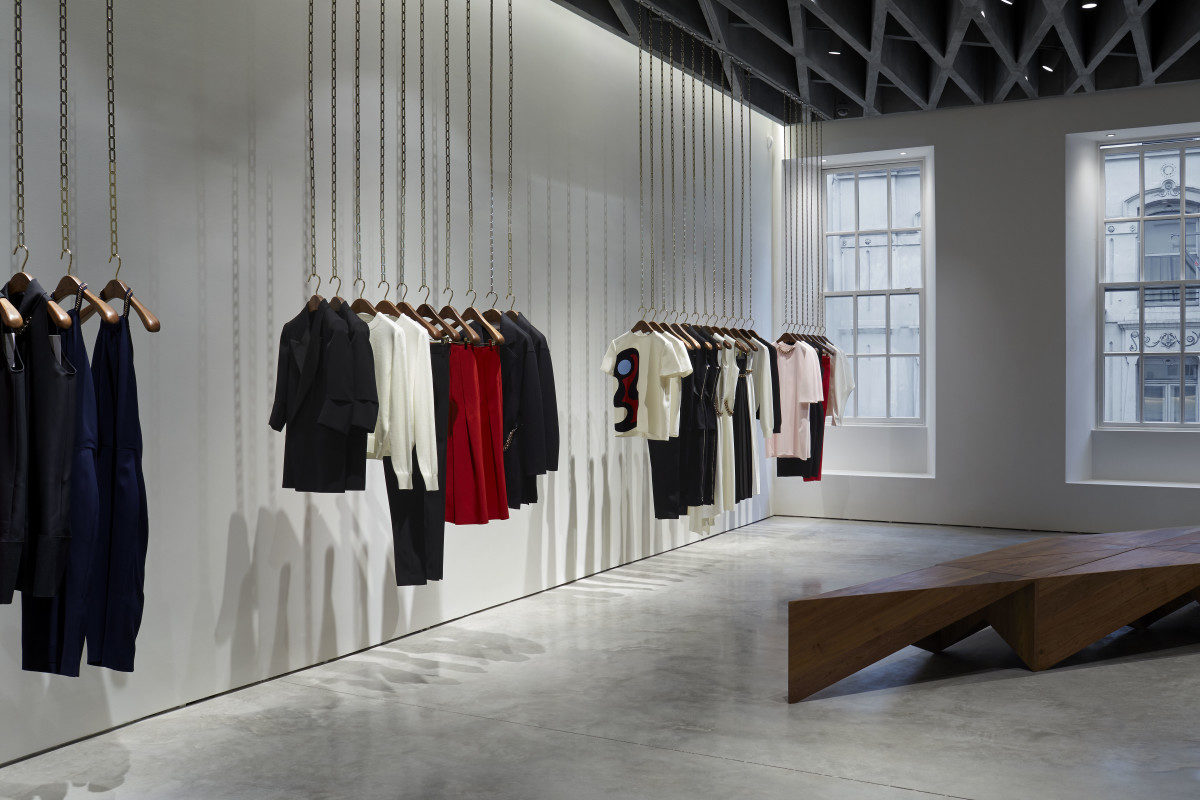 Speaking about the retail space with Something Curated last year, Moussavi said: "The store is spacious, lacks clutter, and the display systems are movable, for example, the shelves can retract. The clothing is hung from chains that can be moved along tracks and be retracted entirely to make room for events. The staircase that takes you to the first floor is intentionally very large so that it can be used as a display or event space too; the walls are intentionally white so that artists can be commissioned to do installations." Uniting utilitarian materials with luxurious finishes and high-spec details, Moussavi's interior functions as a meticulously designed stage. The neutrality of concrete, with its graduated tones of grey, offer an ideal muted backdrop to garments and accessories, presented not dissimilarly to works of art in a contemporary museum or gallery, in the London flagship.
Though the functional values of Brutalism remain palpable in today's concrete architecture, there are numerous contemporary examples of structures that focus on showcasing concrete's aesthetic qualities. In saying this, technological efficacy remains closely linked with the material, for example, with developments in the 1990s by Italian chemist Luigi Cassar leading to the introduction of smog-absorbing concrete, utilised initially by architect Richard Meier. Concrete's uniting of permanence and flexibility, as well as its potential in the area of sustainability, will likely guarantee its continued appeal.
Feature image: Juergen Teller's studio designed by 6a architects (Courtesy of 6a architects | Photo: Johan Dehlin)