Unit 1 Gallery l Workshop Hosts One Star House Party This Autumn
One Star House Party, dubbed "the world's most travelled restaurant," is a pop-up concept which has spent 20 months in 20 different countries, developing diverse restaurants in each location using what they discover along the way. Inspired by the ingredients and techniques around them, they have previously created temporary restaurants in Airbnb's, night trains through Vietnam, the streets of Mumbai, and even at the basecamp of Mount Everest.
Led by James Sharman, protégé of Tom Aikens and chef de partie at Noma, and chef Kevin McCrane who also trained at The Ledbury, the team of talented chefs behind this unique pop-up come from every corner of the globe, giving this distinctive concept a true international taste. The front of house team is led by Trisha McCrae, who most recently was managing partner for companies such as Gaucho and Soho House.
This October, One Star House Party is setting up at the Unit 1 Gallery | Workshop in West London for 4 weeks, running until the 3rd of November. The 8 course-tasting menu featuring their favourite dishes from each country they have built a restaurant in will be on offer. Expect an international culinary journey with food from China, Vietnam to Kenya and South Africa.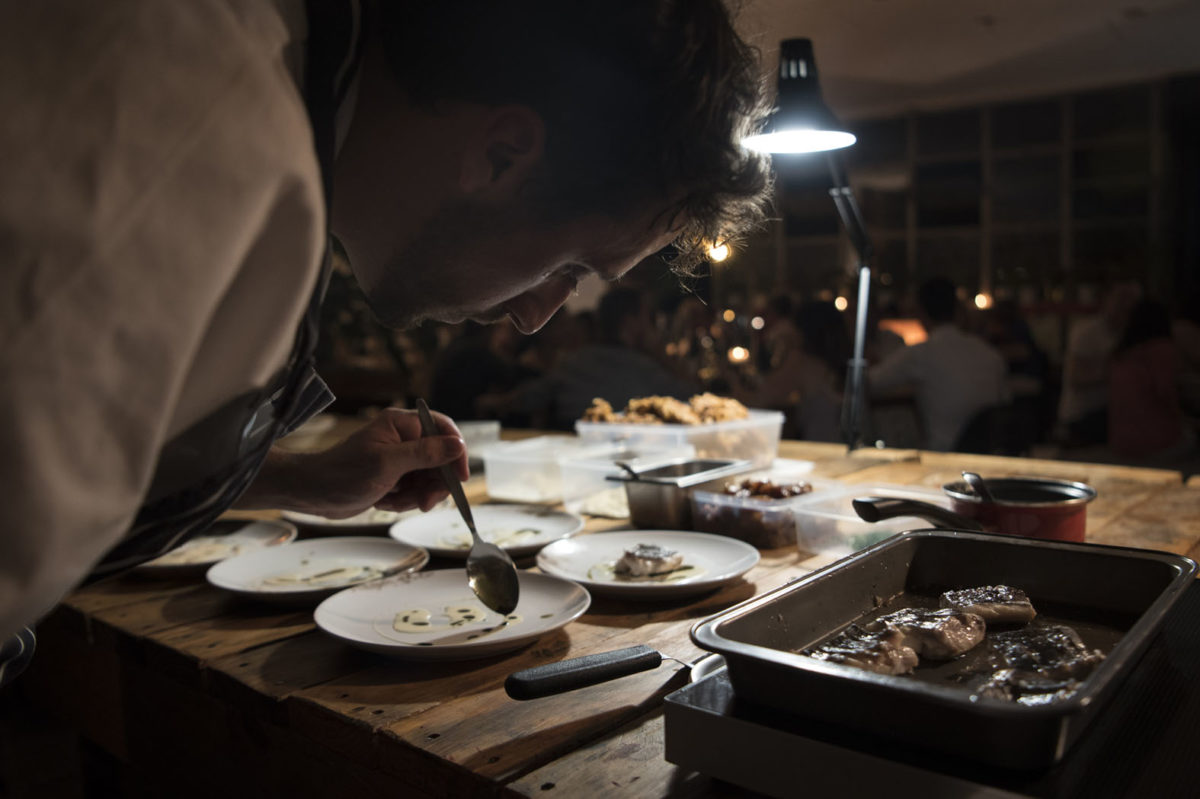 The project was born when Sharman and his collaborators quit their jobs, maxed out their credit cards and started travelling the world creating food. "It's not very serious and I think a lot of stuff in this industry has a habit of taking itself too seriously. At the end of the day, we're entertainers and it's supposed to be fun," Sharman says. "Understanding how Himalayan's have developed ways to cook against the odds, living and working with a family of Vietnamese street food traders or fishing offshore with a Thai crew; these are the experiences that forge our restaurants and our guests in each country," he explains.
Book here – Unit 1 Gallery | Workshop, 1 Bard Road, London W10 6TP
Words by Ana Alvarez | Images via One Star House Party