A Weekend In New York With Alessandra Ford Balazs
Adventurer and New York native, Alessandra Ford Balazs chronicles her diverse travels on Instagram, vividly capturing charming Italian sunsets, beautiful plates of food, hotel interiors from Jamaica to Paris, and puppies thrown in for good measure. Following her guide to a perfect weekend in London, Balazs candidly shares with Something Curated her favourite New York hotels, dining spots, places to shop and more, providing us with plenty of tips along the way.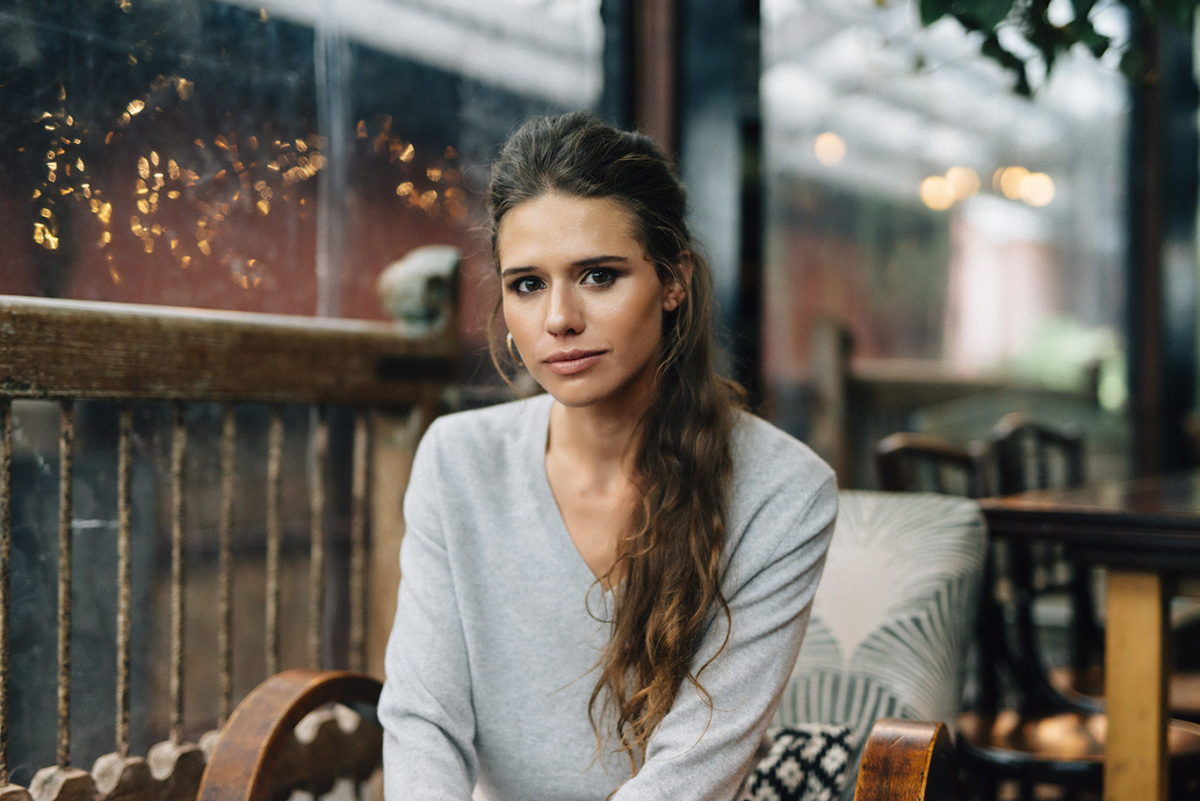 If I were to have a weekend in New York, where I wasn't completely consumed with work or family, here is what it would look like: firstly, since I'm from New York, if I were to stay in a hotel, I would likely remain in bed and not move for the better half of the day. I would order room service and devour waffles in bed, likely dripping maple syrup all over the sheets (sadly, that is the truth). But if I was just visiting?  You better believe I'd wake my ass up bright and early to explore and absorb as much of the city's culture and unique personality as possible.
New York City is an interesting place. Unlike many European cities, it doesn't have a very long history, clear and defined culture, 'norm' mannerisms, or consistency in its urban planning and architecture. The good ole' Big Apple is a complete medley of cultures, religions, architecture, and people from all over the world. In a way, it is kind of a melting pot of cultures and a microcosm of the world. So, get ready to get a taste of a lot! Forewarning, I am a downtown girl so this is slightly biased. I tend to get a nosebleed whenever en route to the doctors on the Upper East Side.
Where to eat:
Breakfast: I absolutely love Café Dante on the West Village and Balthazar in Soho. Created by the McNalley brothers a couple of decades ago, it is fair to say that Balthazar has earned the right to be labeled a New York City institution. While it is popular for breakfast, lunch, and dinner, my favorite time to go is in the early morning—when I can plop myself into one of their cozy and iconic bistro booths and enjoy that irresistible smell of freshly baked goods wafting throughout the entire restaurant, as their bread and croissants are just coming out of the wood burning oven.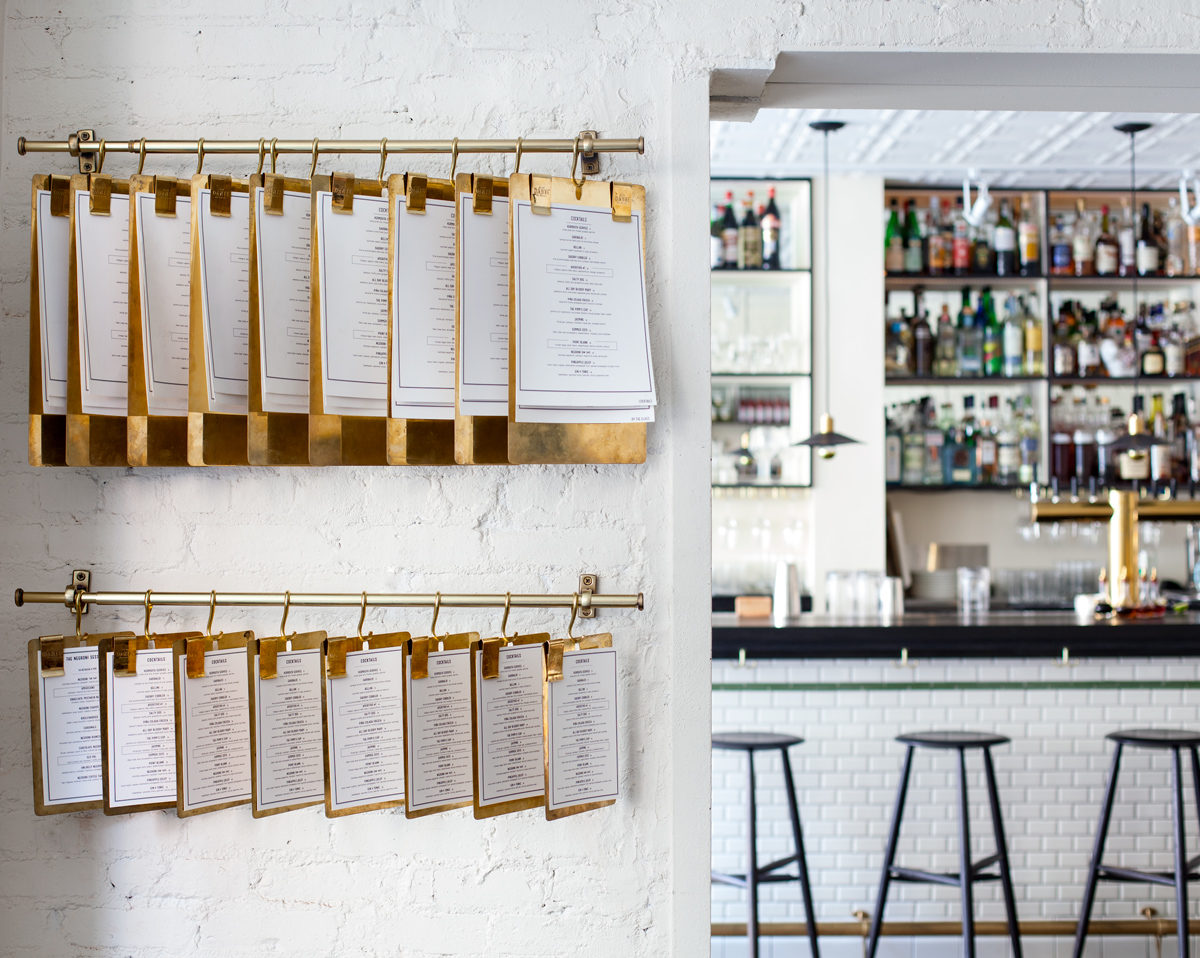 After breakfast, I would walk around Little Italy and the Lower East Side, perusing the small independently owned boutique shops scattered throughout the neighborhoods. These small retail stores have slowly, over the years, mostly moved out of Manhattan due to rising rent costs.  However, if you meander around and let yourself get lost (yes, that means you need to get your heads out of your Google maps), you're bound to find something unique and one-of-a-kind.
Tip: I can't believe I am actually publishing this, because it is a little hidden gem that my father's best friend told me about a few years ago (and has since been our little secret) … on the Southeast side of Lafayette and Broome Street, in the middle of the block, there is an Asian "spa" that gives the BEST foot massages you will ever have. Warnings: 1. Don't expect luxe – it is a dingy place in the basement with pretty bleak bathrooms. 2. It is not for the faint of heart. 3. These masseuses are not only strong, they either don't understand "a little lighter please" or, more likely the real answer, they just get a kick out of seeing me scream in pain … a good pain though of course. 4. This better not create a massive wait time. And if it does, let me jump past you and skip the line out of courtesy please.
Lunch: I would spend about an hour debating whether to go to Café Select, Sant Ambroeus, or the restaurant at the new Whitney Museum in the Meatpacking District. They are all so different and completely spectacular in their own way. Café Select is a small, super cozy, Swedish-ish, café-restaurant, where you can comfortably hide away in a corner, or if you prefer, take one of their three outdoor tables or a banquet table by the window. Why I go: In a few adjectives … and a couple of nouns: cozy, small, casual yet nice, fun atmosphere, the veal.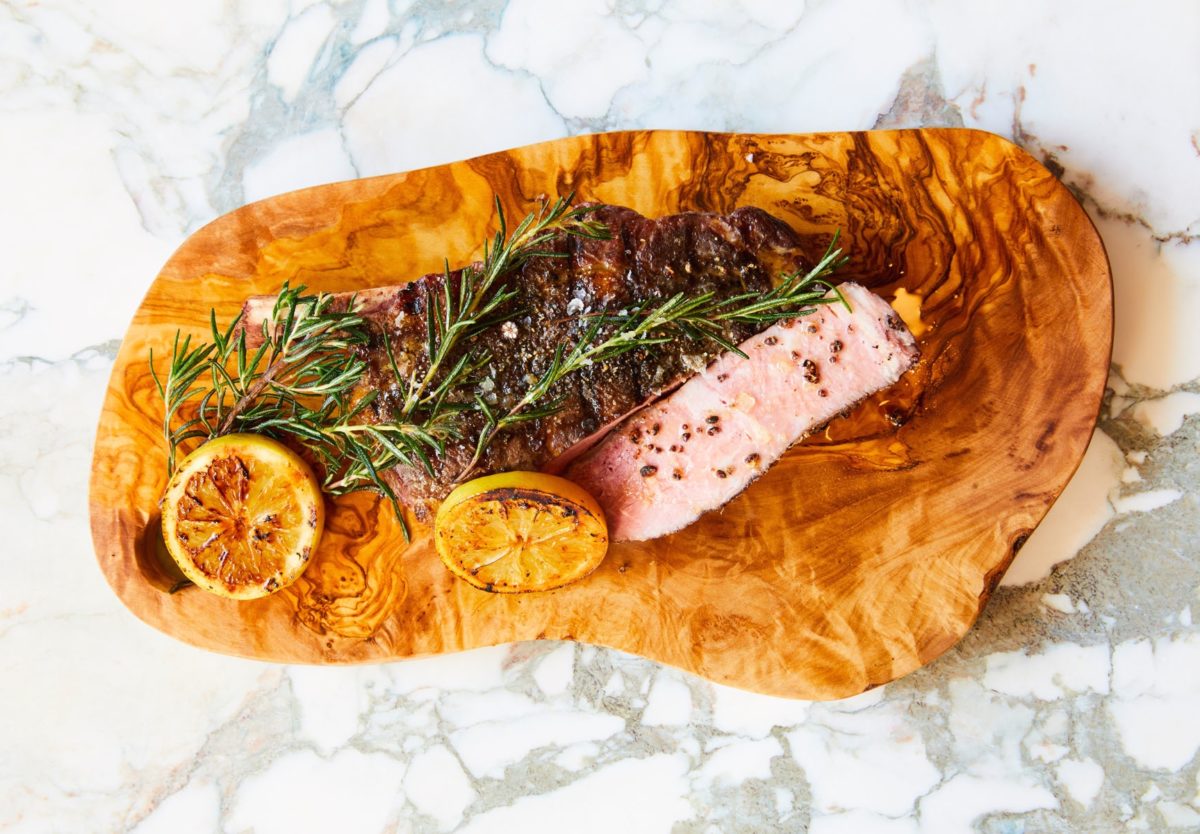 Just down the street you will find Sant Ambroeus. Why I go: The design (and I hate myself for saying this) is an Instagram haven with a really cool atmosphere and aesthetics—almost too cool. It's where I go when I'm in the mood to bump into someone I know without making plans.
Finally, the restaurant at the top of the new Whitney Museum, along the West Side Highway. Though, admittedly, I do not go there for the quality of the food, it's location, views, and vibrant surrounding neighborhood make it more than worthy of my precious lunch time. Why I go: You can squeeze in some fantastic city views, art, and culture around lunch, and it is right next to the High Line—a park built on old raised train tracks that completely changed the neighborhood from being a grimy factory and sketchy nightclub part of town, into a hot spot for restaurants, designer stores, galleries, and one of the top destinations in the city, rivaling even Central Park. Tip: Taking a walk along the High Line is a MUST DO! Whenever I am in NYC, I take my dog for a walk there every weekend. The view, fresh breeze from the river, and the vibrant energy as you walk through the park, never gets old.

Tip 2: Hungry still? Go to the Chelsea Market.  It is an indoor food haven with dozens of little stalls that all specialize in different foods and beverages: the perfect coffee, fresh warm doughnuts, handmade pasta, gourmet cheeses from near and far, oysters … I could keep going, but I think the point is made.
After lunch, go and enjoy the Meatpacking District and all of the galleries—and if you want, clothing stores—that it offers. At this point, most of the galleries host big name artists, but you never know what you could stumble upon. And did I mention the beautiful new Whitney Museum?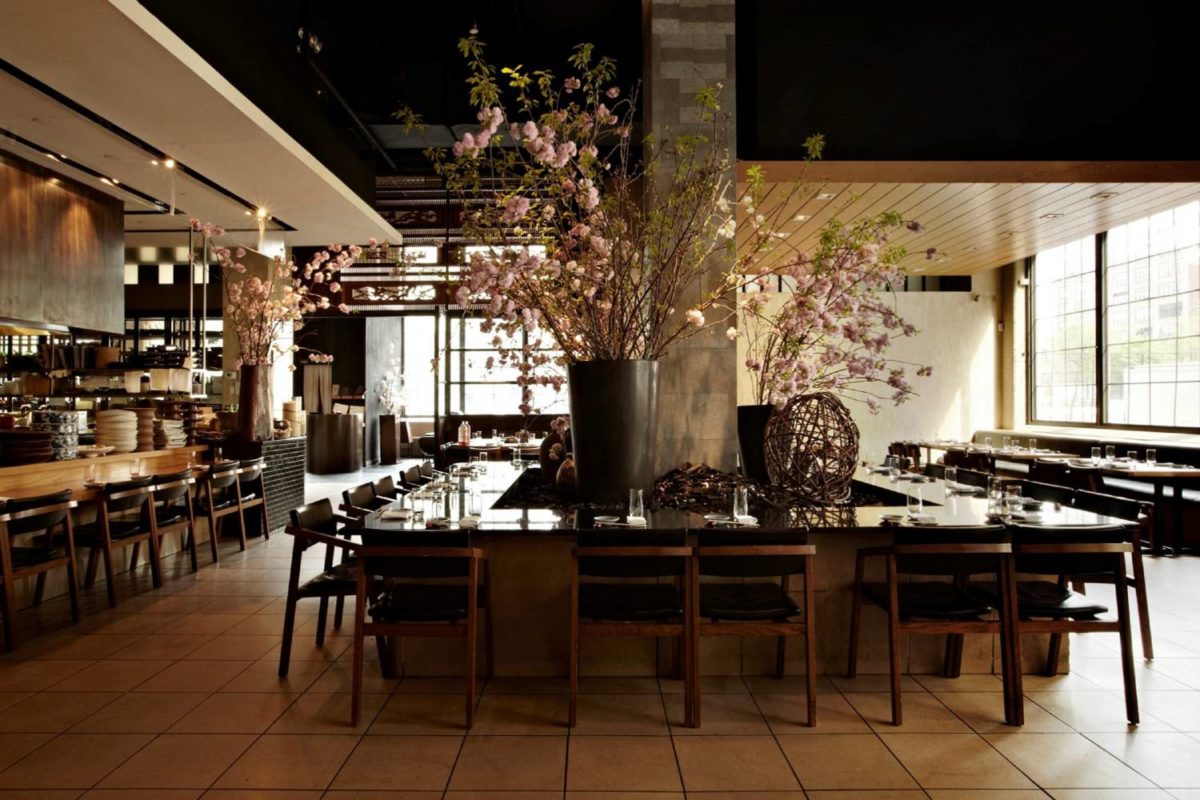 Dinner: There are so many incredible restaurants that I am just going to name a couple of my personal favorites. En Japanese Brasserie – this delicious Japanese restaurant has incredible, unique, dishes, and pays attention to absolutely every little detail from the bathroom lighting (a pet peeve of mine), to their cutlery and elaborate art-like food displays. What I order: En Brasserie has the freshest sashimi, so that is a must (nope, no sushi options).  I also love the soft tofu and the Wagyu Beef. Things to know: If you go with a larger party, you should definitely book one of their private dining rooms with the tatami mats.  Also, the main room is extremely large with very high ceilings, so it can feel a bit cold (not a first date spot if you know what I mean) and it is expensive.
Il Buco on Bond Street is another favorite. What I order: The Bucatini pasta is to die for!
And if you want a ridiculously amazing, "Holy shit, is this for real?" Italian experience, go to Carbone. The waiters' uniforms, rolling carts filled with cured meats and cheeses, 20 dessert options, and interior décor is just perfect, classic, old school Italian. Oh, and the food? Order anything. You can't go wrong.
And how could I leave out the dinner for Monday after you missed your flight on Sunday … Highline Bar & Grill's Not Your Standard Bingo Night at The Standard. On Mondays only, The Standard Bar & Grill has the most absurd bingo night ever. I truly don't think one can accurately explain it with words, but let's just say that you will be getting extremely drunk and saying "BALLS" a lot … I mean a lot. Oh, and all of your servers will be in costumes, most likely involving 8 inch platforms. When to go: When you don't need to be up early the next morning.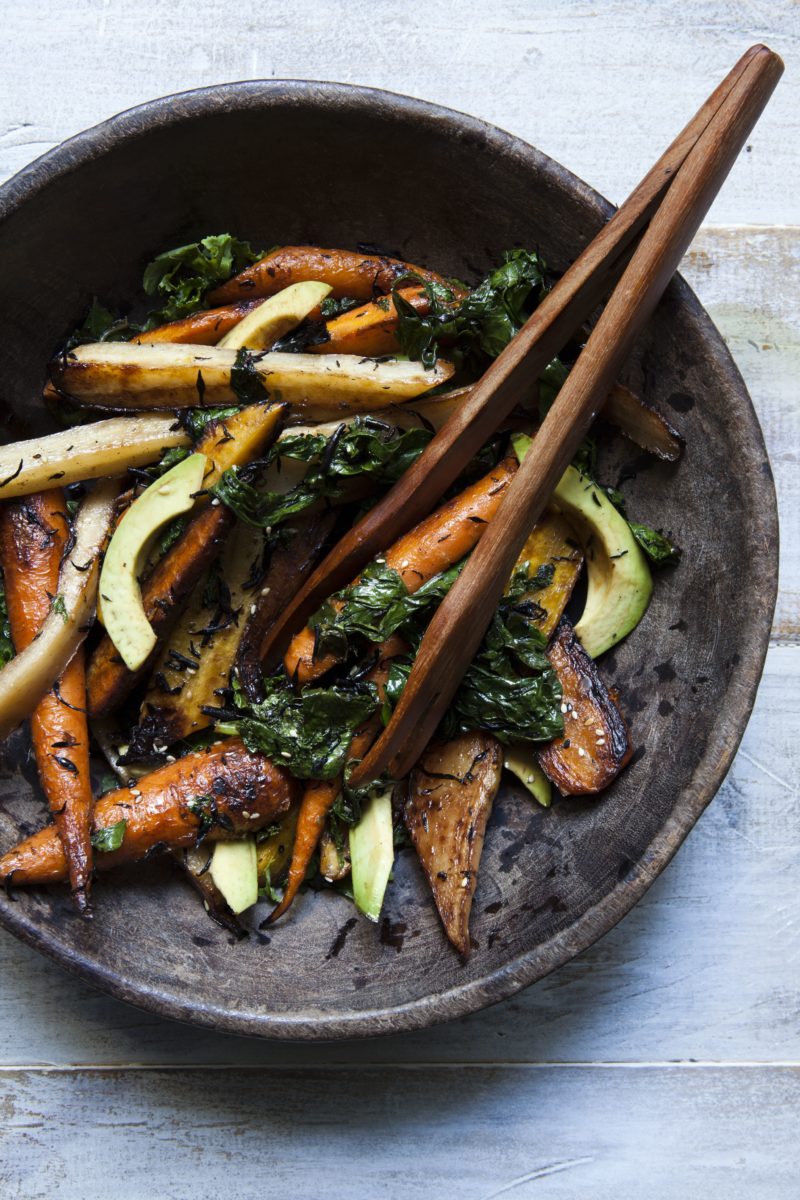 A few more of my favorite NYC restaurants are:
Pi Bakerie: Best for breakfast, this Greek diner has daily made pastries and the most delicious Greek yogurt.
The Fat Radish: Best for dinner, Phil Winser and his partner practically created the concept of "farm-to-table" with their restaurant The Fat Radish. It is as fresh as one can get, and delicious to boot.
Giorgione: If you ask any New Yorker, they will know Girogione, both the amazing man and the incredibly delicious Italian inspired restaurant.
David Chang's Momofuku: An Asian-American dumpling bar that doesn't take reservations ahead of time is another must try, for lunch or dinner. My only advice is to arrive early so you avoid a long wait time to be seated.
Where to stay:
I absolutely LOVE hotels! I know, massive shock. But when it comes to a question like, "What hotel do you stay at in New York?" it is a little challenging to answer because I grew up in New York, my parents still live there, and my boyfriend and I rent an apartment in the city, but even before we did, my parents would have killed me if I had chosen to stay at a hotel over staying with them.
However, if I didn't live there or have a family to stay with, I have a list of hotel beds that I would jump into in one second. Firstly, The Mercer Hotel. I will not lie (well, I guess I technically did when I told people I was away, while secretly tucked in a bed in Soho, but anyhow) I have definitely snuck in a few weekend staycations and checked out of the real world and into a hotel. Where do you think I was making the mess with maple syrup and waffles after all? The Mercer is one of my favorite hotels, and not only because it has the best room service. It is brilliantly located in the heart of Soho with access to everything and anything your heart could desire, the restaurant is run by Jean George (enough said), the lobby feels like the living room you wish you had at home, the beds are outrageously comfortable, and, most importantly, the bathtubs are quite frankly the largest, most fantastic bathtubs I have ever come across. They're more like mini pools than bathtubs.
Quite frankly, when visiting NYC, the location of the hotel is almost more important than the hotel itself because you will be spending more time outside exploring than in your room. You're in the city that never sleeps. So, it's all about location, location, location. Pick a hotel located near places you want to see and things you want to do. Personally, if visiting, I would stay on the Lower East Side/East Village, Soho, Meatpacking District or Williamsburg.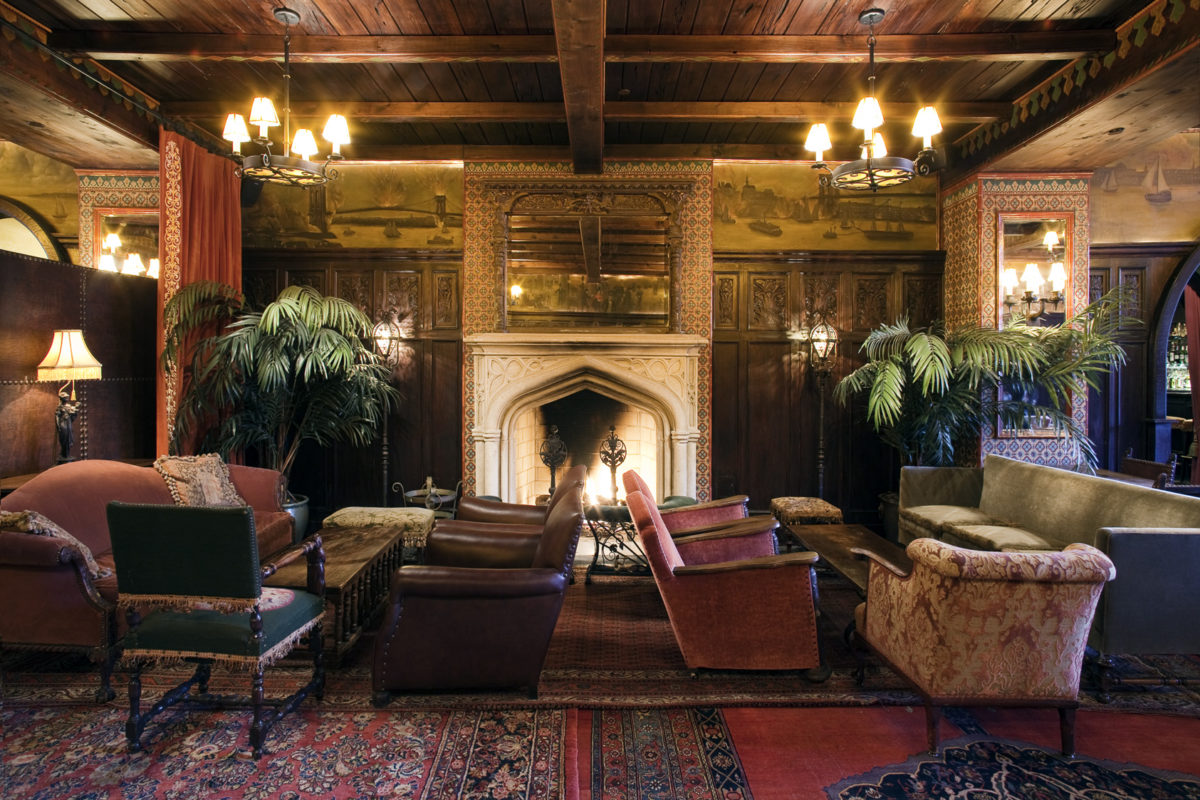 My hotel recommendations in each area, with varying price points:
Noho/East Side – The Bowery Hotel (I love the hotel bar and their restaurant Gemma.)
Soho – The Mercer.
Meatpacking District – The Standard Highline.
Williamsburg – The Wythe or William Vale.
Favorite places to shop:
Along with the pre-mentioned shopping areas, I have a few favorite shops in NY for different things.
Clothing: Kirna Zabête – Sells a collection of designers, with a fun and unique layout.
A Second Chance – Don't expect to find your next Coachella outfit here. This boutique is a Hepburnian dream (yes, I just made up that word). The vintage here is couture and is best served with a side of … you guessed it, couture.
Selima Optique Soho – Looking for new sunglasses? This is one of the best glasses and sunglass shops in the world. The store itself is beautiful, and you will find a variety of frames and glasses that you could never find anywhere else.
Flea Markets in Brooklyn – There are a lot of them and they are a hit or miss, but if you're in the mood on a Saturday or Sunday morning, go and explore.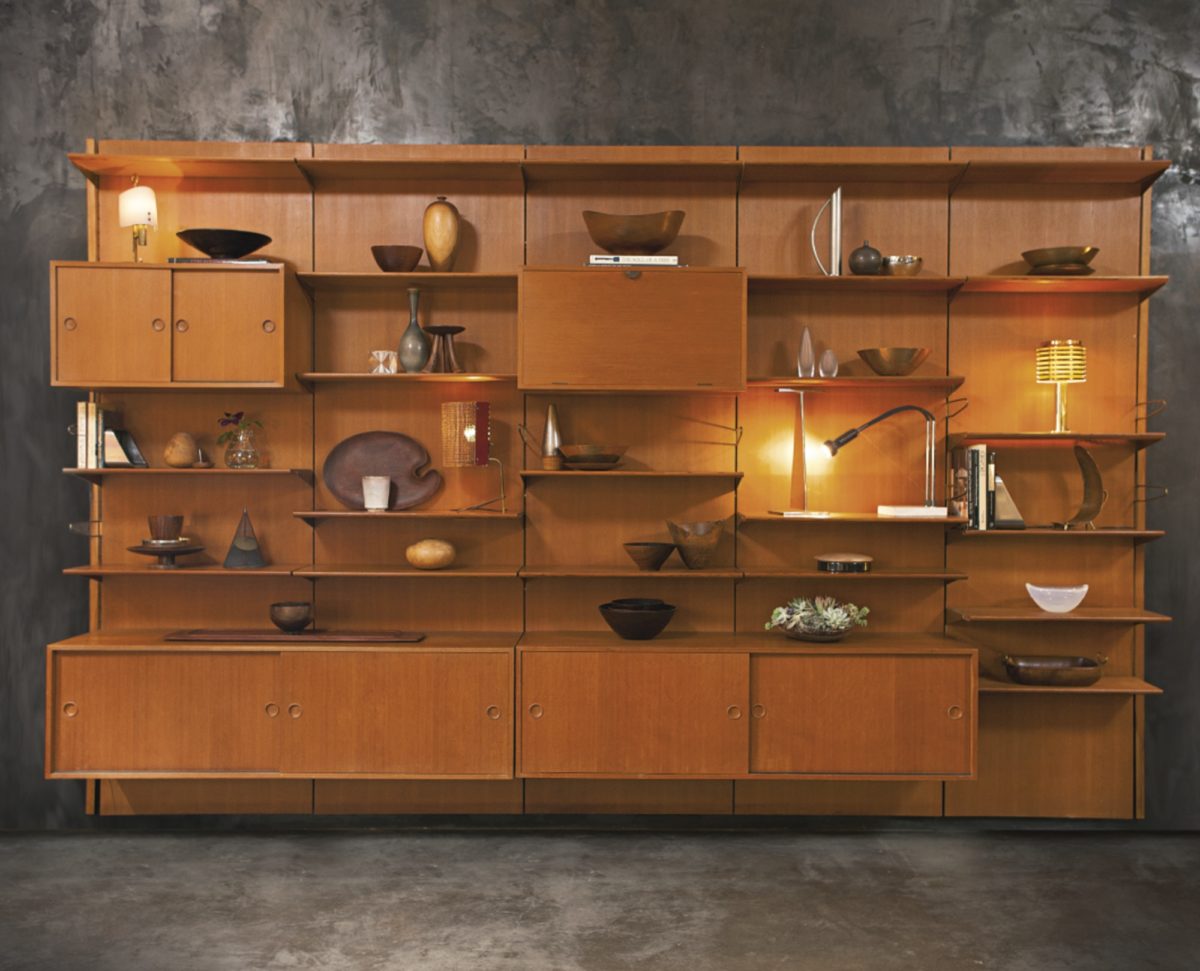 Misc.: The Balloon Saloon – This quirky toy/gag gift/balloon shop is not just for kids. It has become my birthday gift go to. For my agent's birthday, I got a blow up doll named Frank sent to his office. And for my father's birthday I filled a room with human sized balloon letters saying "Happy Birthday Poopy!" (don't worry, it's our nickname for each other) and laid out lots of fake small dog poops around his house so he would think it was my little pup, and a set of velcro helmets where you literally try to throw, and stick poo on the other person's helmet with targets. This store has everything you never knew you needed.
Wyeth – It is unbelievably expensive but hosts some of the most famous furniture designs in history. Honestly, I go just to peruse and dream about the day when I can afford these incredible pieces of art.
MoMa Store – It's not just a gallery, they have an incredible concept store in Soho that has everything from prints, to funky furniture, notebooks, and books that turn into lights. It is definitely worth going even if you already have, as they are constantly changing up what they showcase.
Galleries & cultural institutions:
The MoMa and The Whitney in the Meatpacking District are definitely two favorite institutions. And this may stem from when I was a child, but I truly love The Natural History Museum. It just never gets old for me.
The Public Library is breathtaking, and if you haven't been, you should. And The Science Museum (yes it is in New Jersey) but still, if you have kids, or you still are a kid like me, it is worth the journey.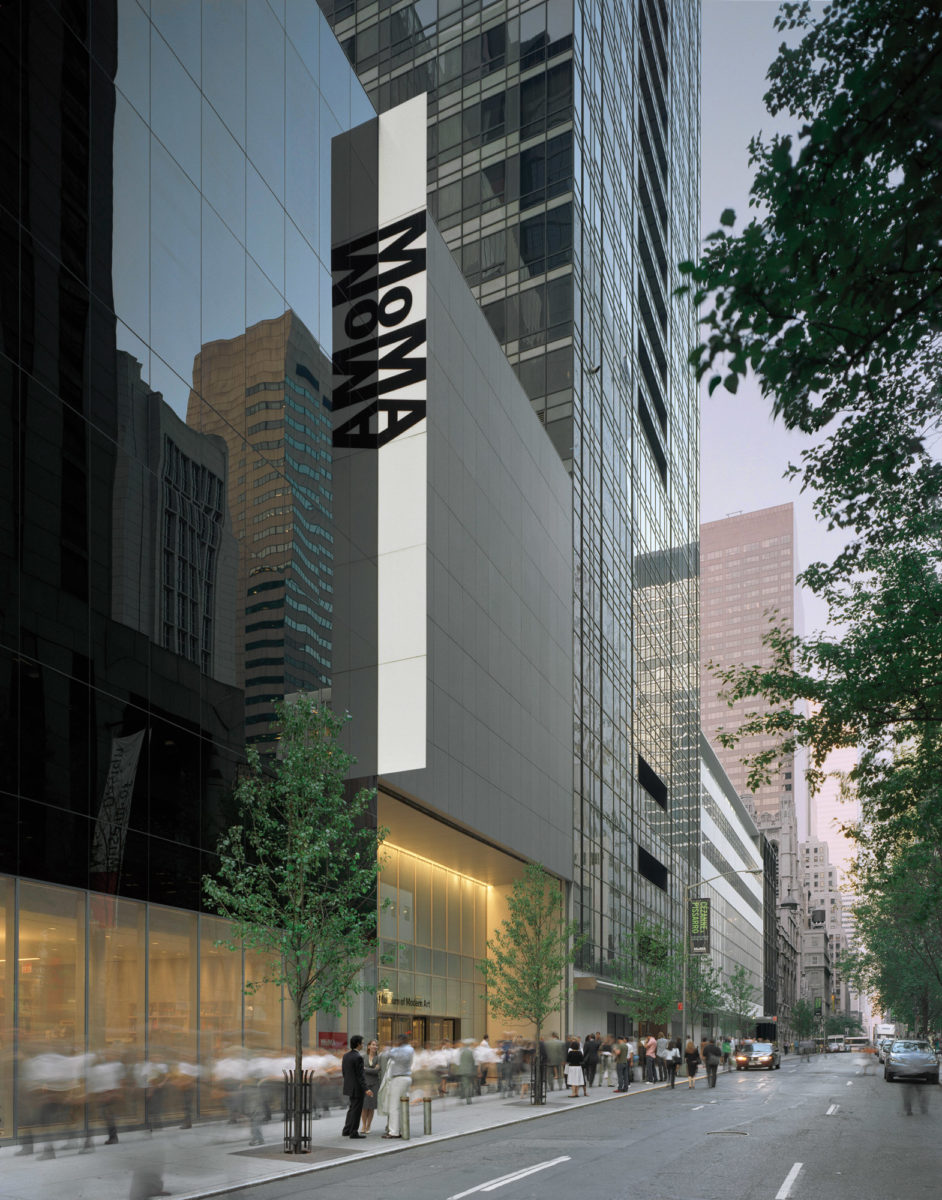 I feel like New York City is a cultural melting pot and institution, and that the best way to experience and understand the city's culture is by osmosis – walk around the city, say yes to everything, get lost, and you will find the most incredible places, things, and adventures.
Where to go at night:
I don't think I can, in good conscience, give you "clubs" to go to per say, because I think the allure of Studio 54 and even Bungalow 8, was the ability to do anything without anybody ever finding out. But with social media, I think that allure of going to a nightclub was somewhat lost. That, or I am just a loser who can no longer stay awake late enough to go to nightclubs anymore. But if you want some other suggestions for a fun night out, I am the woman to ask:
Acme – Incredible restaurant and downstairs in the basement is where all of my friends and I go to let loose and just dance. Tip: befriend the bouncer to let you in.
The Blond – Great place for a nightcap and a little dancing.
The Beekman Hotel – Perfect for dinner and drinks with some friends.
Mini Golf on the West Side Highway – Now that we're over the fact that I'm a loser, may I just say that you should not underestimate the fun you can have playing a good, clean game of nighttime mini golf!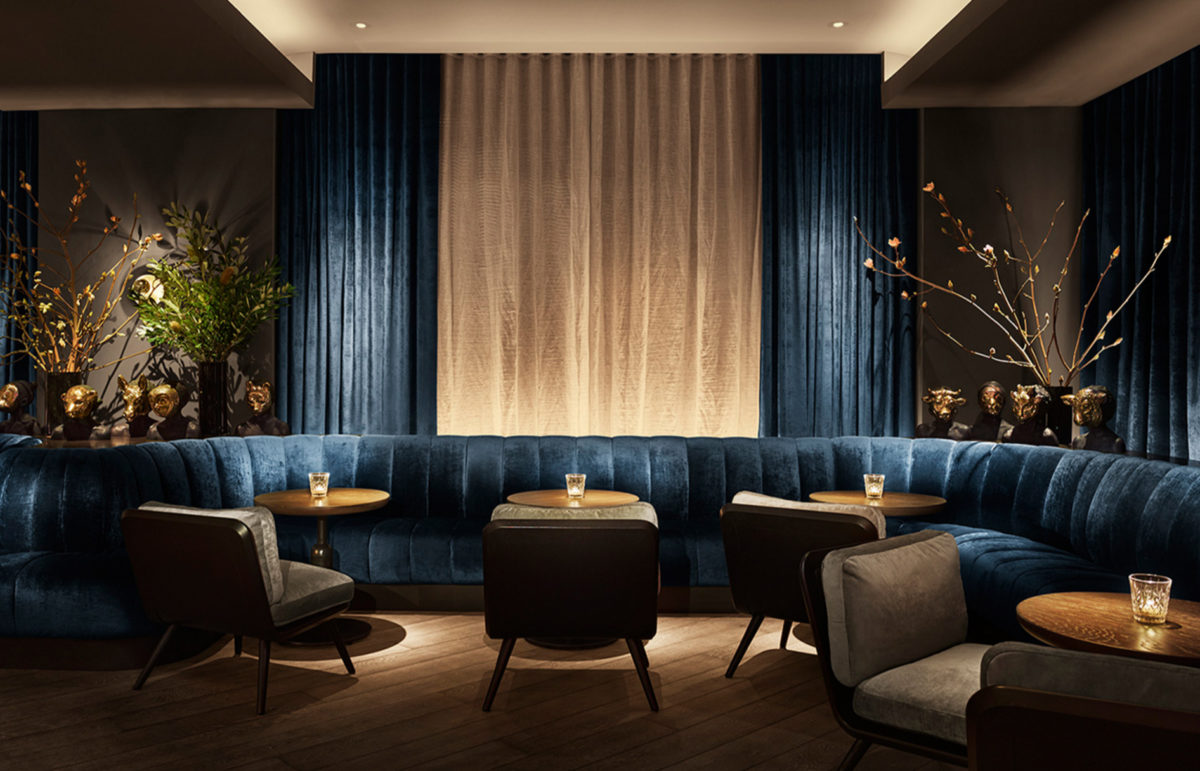 For winter months, my ideal night would be to do nothing and just have a long dinner at The Spotted Pig, curled up in a booth laughing into the late hours with friends. Or go ice-skating at The Standard's courtyard ice rink and dance the night away as you skate to music, under a disco ball. They have the most delicious hot apple cider, gluvine, and hot chocolate—and don't you worry, everything can be spiked with the alcohol of your choice.
For summer months, it's all about anything that can keep me outside as long as possible. I love having a picnic on the West Side Highway park and watching the sunset. Or sitting outside and shoving my face with pasta at Bar Pitti. Sessanta is another delicious outside dining option.
Words by Alessandra Ford Balazs | Feature image by Carmen Emmi