A Weekend In London With Alessandra Ford Balazs
Explorer and travel aficionado, Alessandra Ford Balazs' Instagram colourfully oscillates between arresting views of Cappadocia's rock formations, mouth-watering plates of food, hotel interiors from Italy to the Maldives, and lots of beautiful clothes. Expanding on how she would spend her ideal weekend in London, Balazs, who is a part-time resident of the city, shares with Something Curated her favourite hotels, dining spots, places to shop and more, providing us with plenty of insightful tips along the way.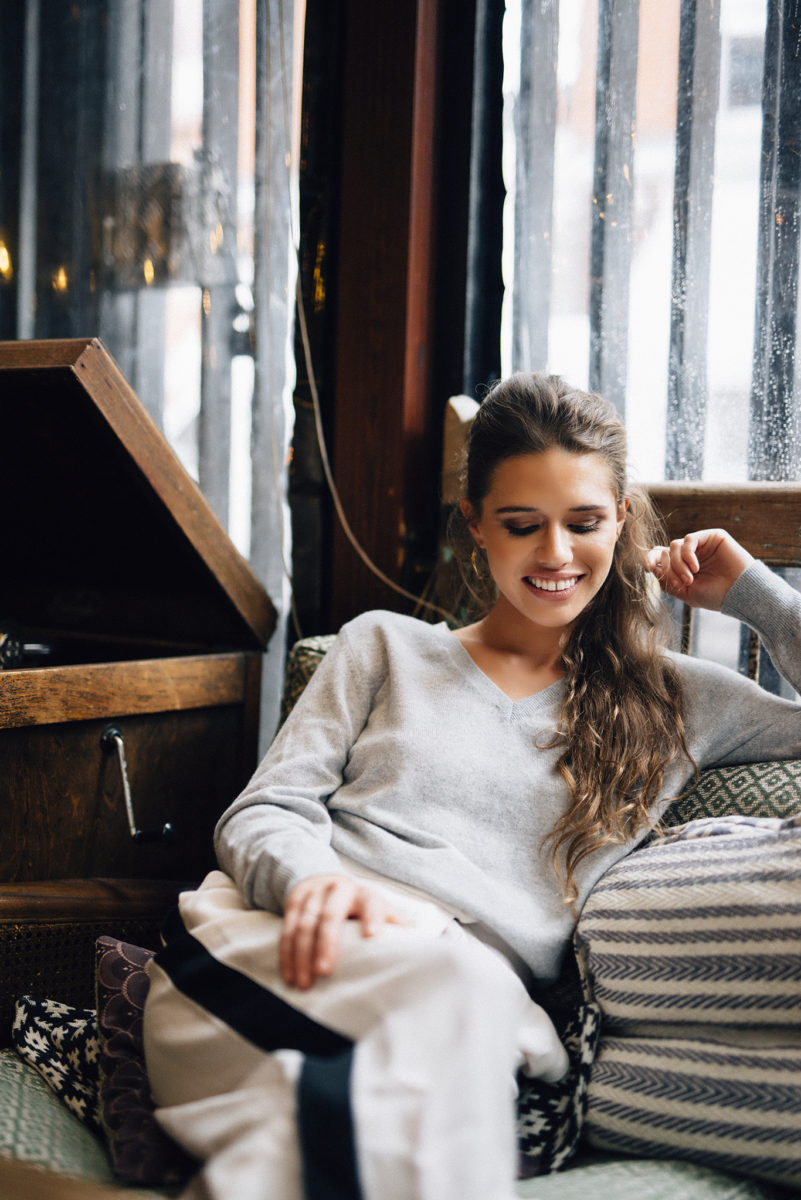 Since I split my time between London and New York, I find myself living in New York with my own routines, focused on my work schedule, and living in London as a long-term tourist who has friends and family come visit – and of course I love to seek out the best of the best for them. And quite frankly, it gives me an excuse to explore parts of London I would not normally have the time to.
Where to eat:
Breakfast: Most of the time, I am left in a massive rush in the mornings, and will eat leftovers or a panini from Pret a Manger en route to a meeting (which I do not recommend unless you are in a bind). If I had time to actually sit down and enjoy breakfast somewhere, I would start my day by going to Notting Hill and indulging at Farmacy. This restaurant has both an incredible atmosphere and healthy, delicious food – a rare combination. And with the mantra that "food is medicine," it is no wonder that they boast a plethora of plant-dishes from around the world, support vegan and vegetarian diets, and use ingredients solely from local UK farms.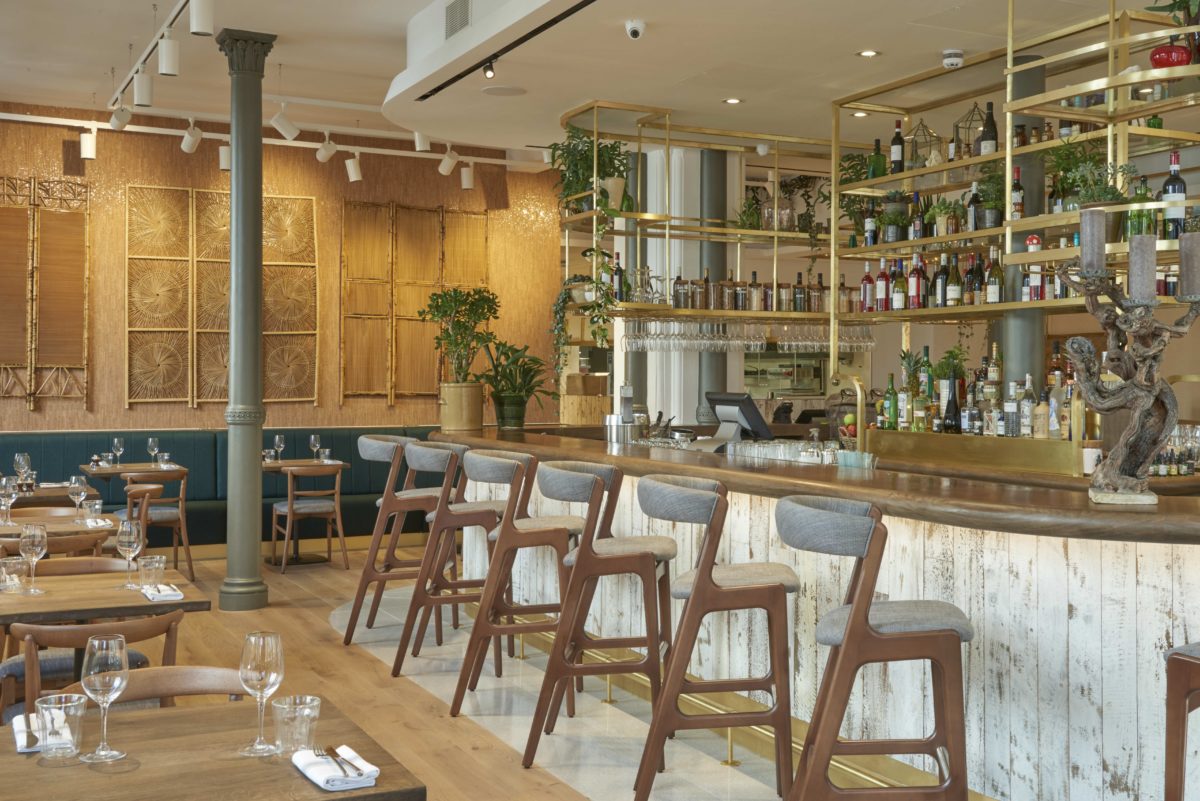 When in the mood to work and have a coffee, Monocle in Marylebone is one of my favorites.
If say, one was to opt for brunch over breakfast because, oh say they hypothetically wanted to sleep in due to the previous night's festivities, I would go to the Wallace Collection. An old, massive townhouse, turned into a museum that has a stunning restaurant situated in a solarium in the middle. The food is your typical French-ish, English-ish cuisine… but listen, you're not going here to be wowed by the food. You're going here because the restaurant is a massive solarium, in the middle of a beautiful, old townhouse, that has been converted into a museum. When to go: Because it is in a solarium, it is the perfect lunch or brunch spot and makes London feel warm and sunny, which is not an easy feat. Aside from being one of the only "sunny" places in London, you can hit two birds with one stone. You can sneak some culture in while you dine. What I order: Smoked salmon and scrambled eggs. Tip: Check out the armory collection while you're there. They also have interesting pop-up events and exhibitions, so look on their website to see if any tickle your fancy.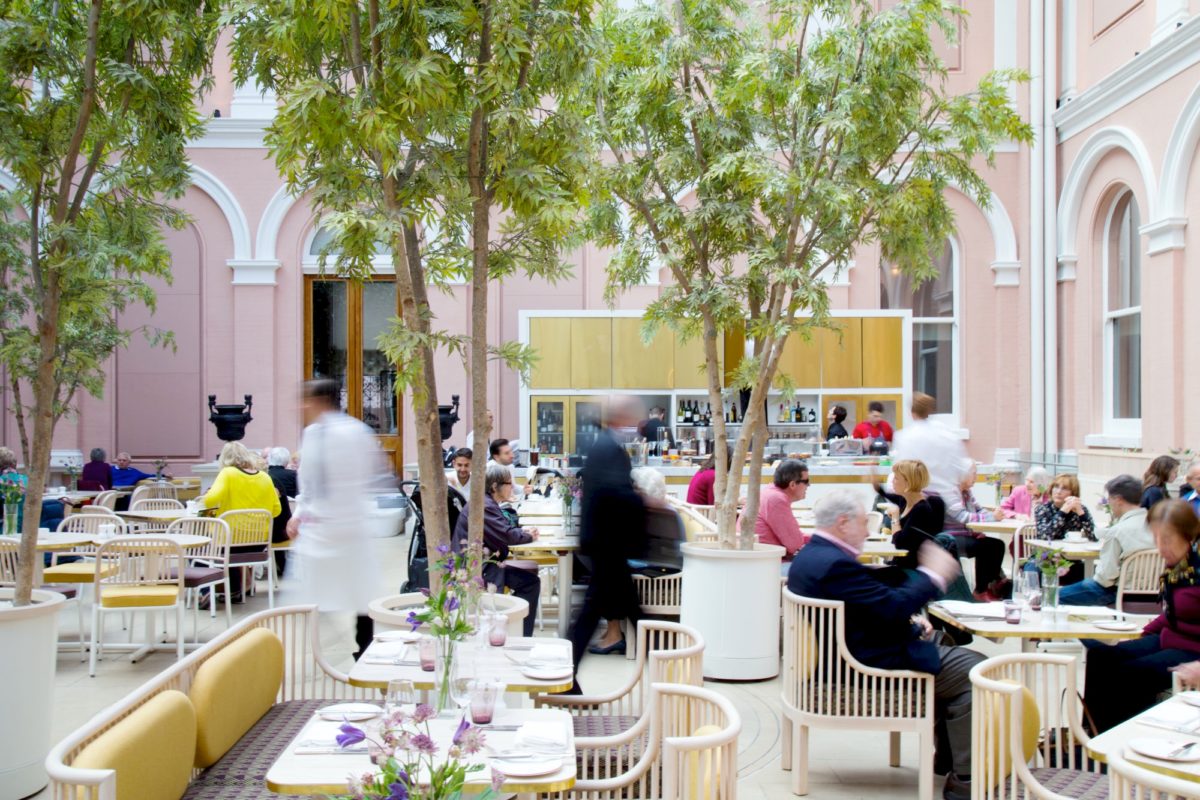 Finally, if you really want to indulge, or see some beautiful hotels in the middle of Mayfair, you can't go wrong with a long breakfast at Claridge's or the Connaught.
Lunch: The Ivy Chelsea Garden – yes, similar to the one in the US and it's a really great place for lunch or brunch. The restaurant practically sucks you in as the walls are adorned with teacups and flowers. If you can grab a table in the back courtyard, do! But you should definitely book in advance.
Barrafina is an amazing tapas restaurant, and it's the perfect place to go if you are looking to share a delicious meal with a group of friends. Tip: Note that they do not take reservations.
Pizza East is also a Notting Hill staple, and one of my favorite lunch go-to's. You can eat outside or in; the pizza from their wood-burning oven is AMAZING, and the atmosphere is young, fun and vibrant. If you're not in the mood for pizza, but find yourself in Notting Hill, The Electric from the Soho House (no membership required), is another perfect place to have lunch. With a casual atmosphere, you can find something for everyone there.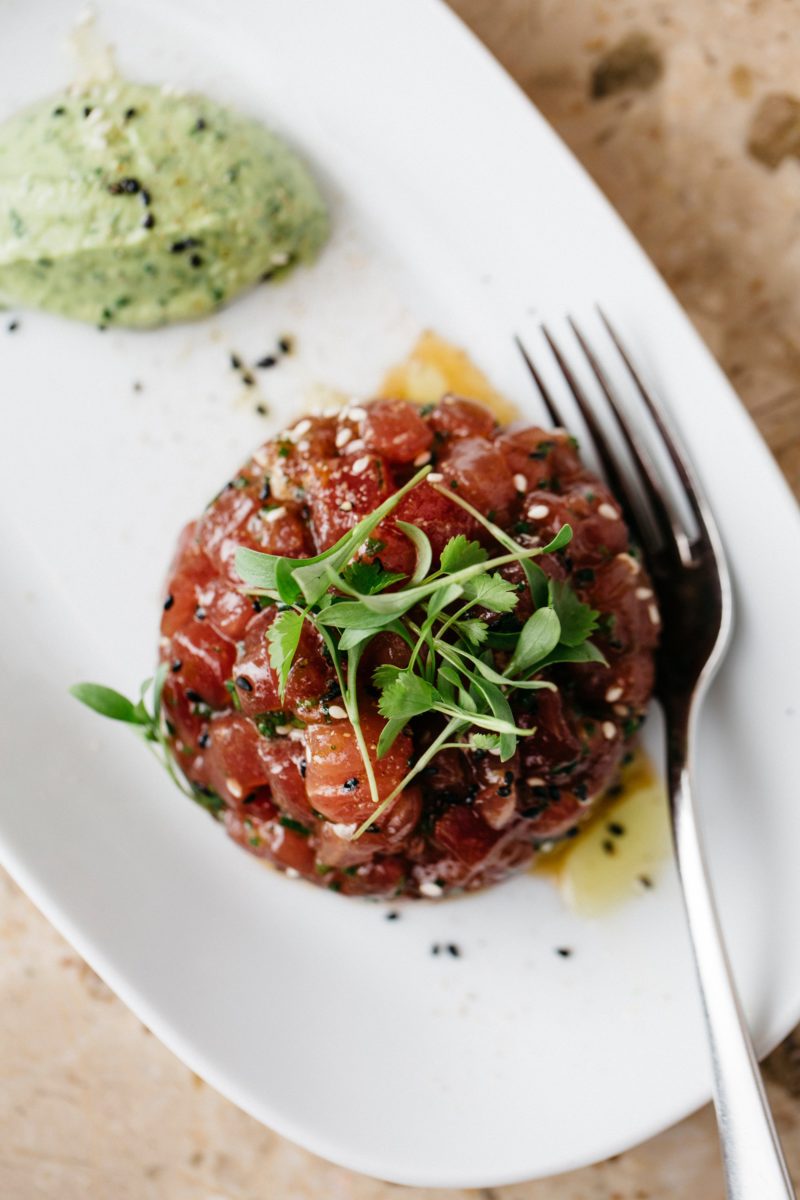 Casse-Croûte is the most perfect "hole-in-the-wall" restaurant you could find. It's popular with locals, but most certainly not a tourist go-to. This French-bistro-esque restaurant exudes charm with eclectic ornaments and checkered tablecloths, on which they have your name written and time you have to leave by. Some may find this rude, but somehow Casse-Croûte not only gets away with it, they make it endearing. With about 20 seats, there is a small selection of daily specials (AKA the whole menu) written on a chalkboard, everything more delicious than the next. It's the perfect place for lunch or dinner for 2-6 people. Tip: Call ahead to make a reservation. If you go, look for my lips on the wall lined with women's lipstick kisses and names on the restaurant's business cards. Apparently, girls write their phone numbers on the back of them (another cheeky touch I LOVE). However, I opted just for the kiss. And say hello to the two very handsome, young, hipster-esque Frenchmen that run it for me.
Dinner: Casa Cruz – when I walk into this restaurant, I feel like Don Draper.  Between the green walls, polished design, beautiful grand bar, and mirrored bathrooms, one just wants to misbehave. Then, there is the food; delicious and beautiful. I don't want to categorize it, but let's call it Argentine-fusion. There is something for everyone. And finally, and maybe most importantly, I have to mention the man that started it all, Mr. Cruz himself. This is the devilishly handsome owner's first restaurant outside of Argentina, and it has become the hotspot in London. Tip: Order the meat. Any meat really – it's all amazing.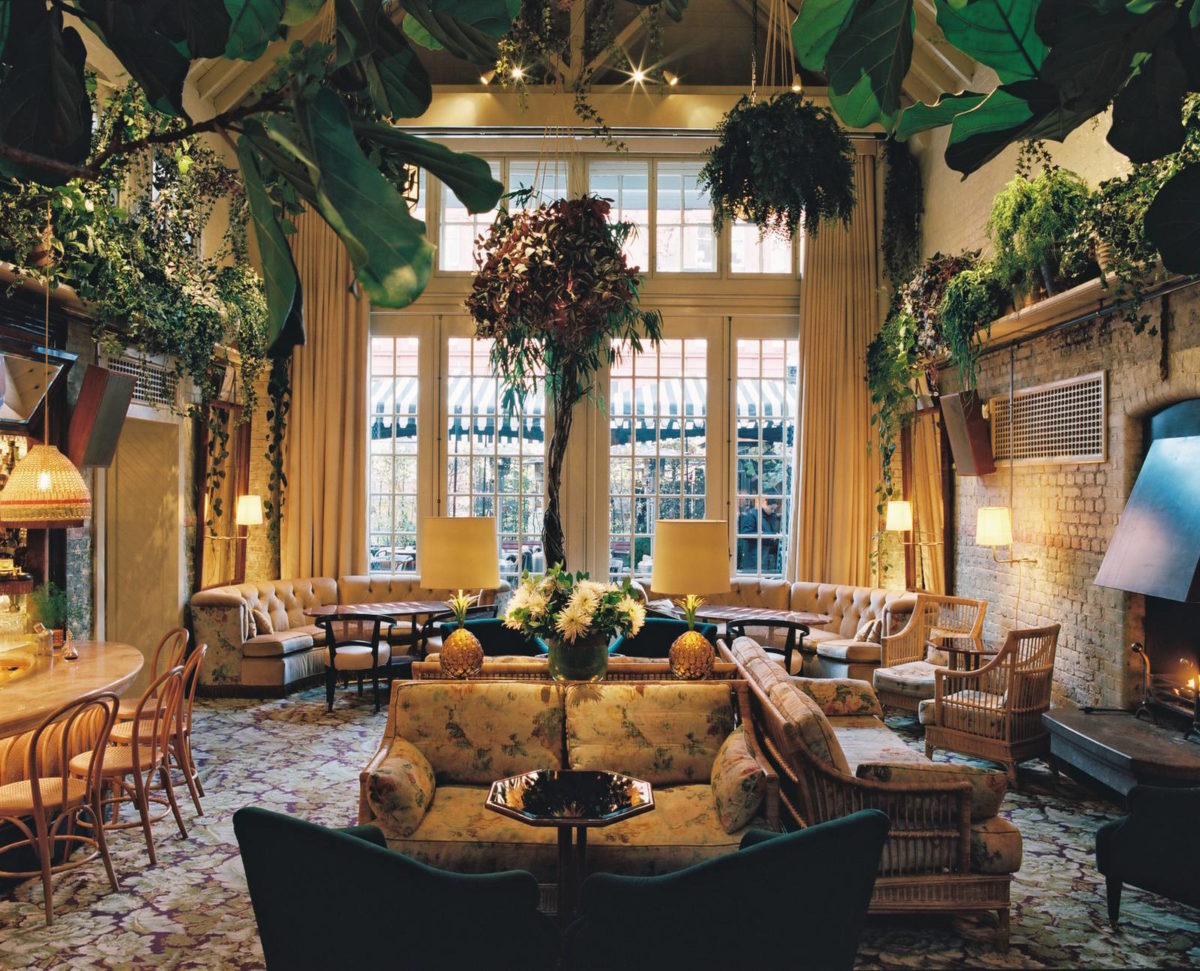 Chiltern Firehouse – it may be because I worked there and saw it being built from the beginning, but I have a profound love for the Chiltern Firehouse. Yes, everyone calls it a celebrity hangout, but there is a reason for that. It is, in fact, a great place to hang out. I would call it magical. You can eat in the courtyard, by the fire, wrapped in blankets in the winter, and in the summer—on those rare, but perfect days—enjoy the sunshine. Or you can join the fun inside and eat in one of the sexiest, yet charming, rooms I have been in. With an open kitchen, run by Michelin Star chef Nuno Mendes, the passion and energy in this restaurant is electric. When to go: Courtyard for pre-dinner drinks or lunch. Go to the restaurant inside for dinner. Enjoy the bar (which they call the Laddershed) for post-dinner drinks, with specialty cocktails and debauchery. Stay in the rooms (yes it's a hotel also), always and anytime. Tip: If you're an oyster fan like me, you MUST check out the incredible oyster and seafood trolley in the courtyard. It is run by two of the best shuckers I've come across, who happen to be brothers. Regardless if you are a smoker or not, an adventure lies ahead of you in the bathroom. I am well aware about how weird that may sound. But, go into the bathrooms downstairs and push on the door with the mirror. I dare you.
Dishoom Shoreditch is a superbly delicious Indian restaurant, with a vibrant and different-than-you-would-expect décor, located within the fun and youthful Shoreditch neighborhood. Not only do I love the atmosphere, I love the food (both the traditional and modern creations). They don't take reservations for dinner (unless you're 6 or more), so it's always a gamble. And while it can be a bore to wait 45 minutes for a table, Dishoom somehow even makes that fun! As you wait for your table in line, you move through an alley covered with ivy and hanging lights, and servers come around to offer you small glasses of sherry, chai tea or hot chocolate. When to go: Dinner for 2 or 30, but definitely not for a business meeting. Tip: Sit in the basement downstairs if you want to see the chef's cooking in their open kitchen. Order the lamb.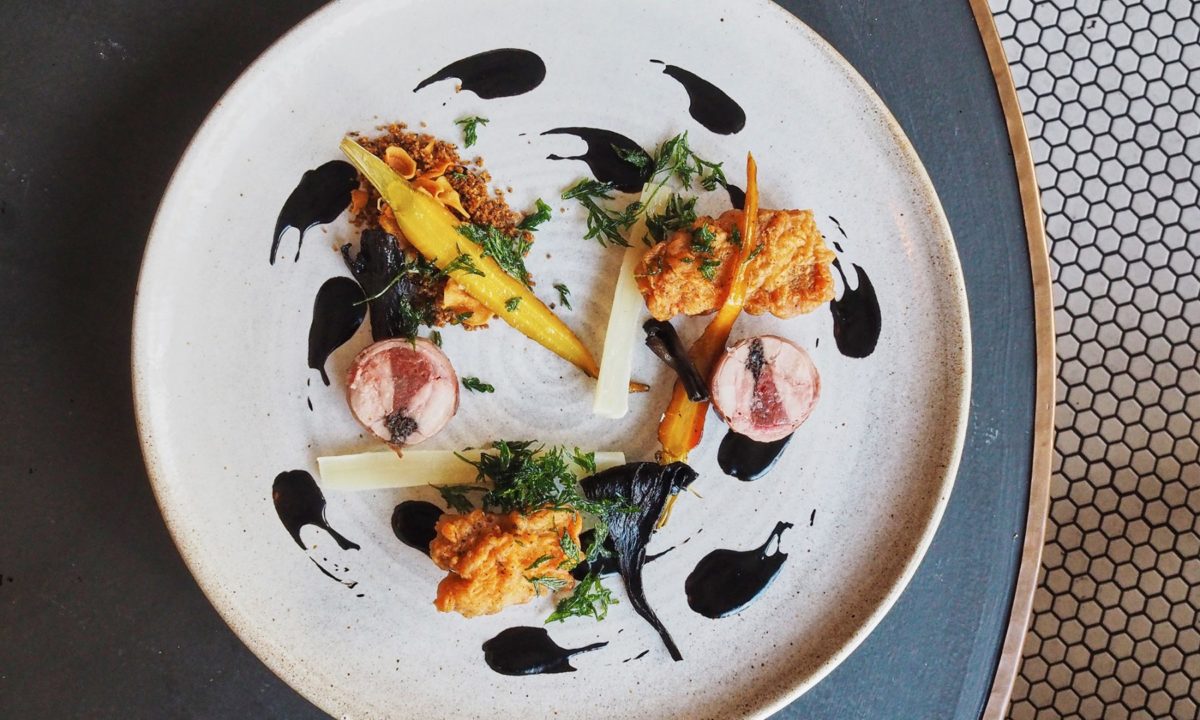 Pidgin – a year ago I went to James Ramsden's pop up restaurant on Columbia Road, east London. It offered a modern twist on British cuisine, a communal seating arrangement, and displaying some of the most delicious and interesting food I have ever tasted. Since then, Ramsden has opened a permanent restaurant to showcase his culinary delights. With a seasonal set menu that changes weekly, it still has four courses and it's still delicious. Check the menu online before you book if you don't want to be surprised, or take the leap and enjoy! When to go: Dinner. It's a small place, so it's great for dates, or groups of 2 or 3 people. Tip: Try a bit of everything! Let them advise you on the drinks too. They know what works with their menu.
.
Where to stay:
I think the neighborhood you stay in all depends on your reason for going to London. I always think you should stick to an area you will be frequenting the most. And it is funny because as I was writing, I realized that I have also worked at 2 out of the 3 hotels I recommend.
Claridge's was the very first hotel I stayed at in London, when I was a child and with my parents so I think that hotel will always have a special place in my heart.
The Chiltern Firehouse – it is, in fact, one of my father's hotels, but that is not why I put it on the list. I put it on my list because it is an incredible hotel and truly one of the best in London.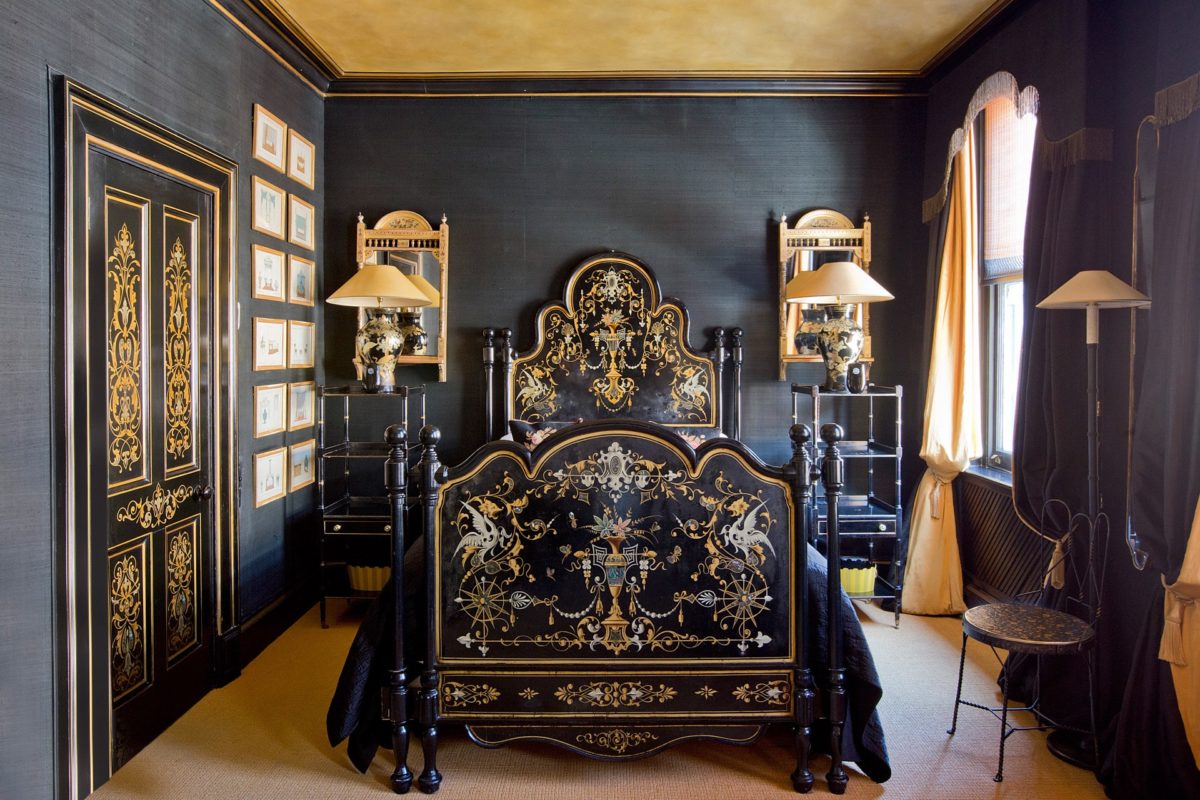 Blakes – I love this boutique hotel in Kensington. Though tiny, this hotel exudes more character per square inch than most hotels do in a lifetime. Every room has a different theme, making it all the more appealing to stay there again and again to try every room. I honestly adore this hotel.
 .
Where to shop:
Clothing: Trunk – it's a boutique men's store in Marylebone, that has "a little of everything," but I love it for both men and women alike. They have a clean, modern, and simple aesthetic in all of their designs whether it is their clothing, or canvas briefcases. Their own designs and their curation of other designers are all simple and beautiful.
Rellik is my favorite vintage clothing store in London. Period. Located in Notting Hill, where there are lots of vintage clothing and furniture stores, Rellik stands out. I don't particularly love shopping for clothing. In fact, I hate it. The whole process of putting things on and off is painful and arduous. It makes as much sense to me as Jazzercise. And vintage shopping is even worse. It's like a rigged Easter egg hunt, where your parents forgot to actually hide the Easter eggs. You can keep looking but you're not finding shit. Your parents were up too late and had one too many at The Pink Chihuahua. Which brings me to Rellik and its sassy owner Steven. While Rellik is filled with absolute gems like vintage YSL capes, Alexander McQueen jumpsuits, and enough jewelry to make you tip over, it is Steven that makes Rellik my favorite vintage store in London. Steven will guide you through the pieces and tell you bluntly what works and what does NOT. Tip: Call in advance and ask for the owner Steven. If you tell him what you're looking for he will pull things aside for you.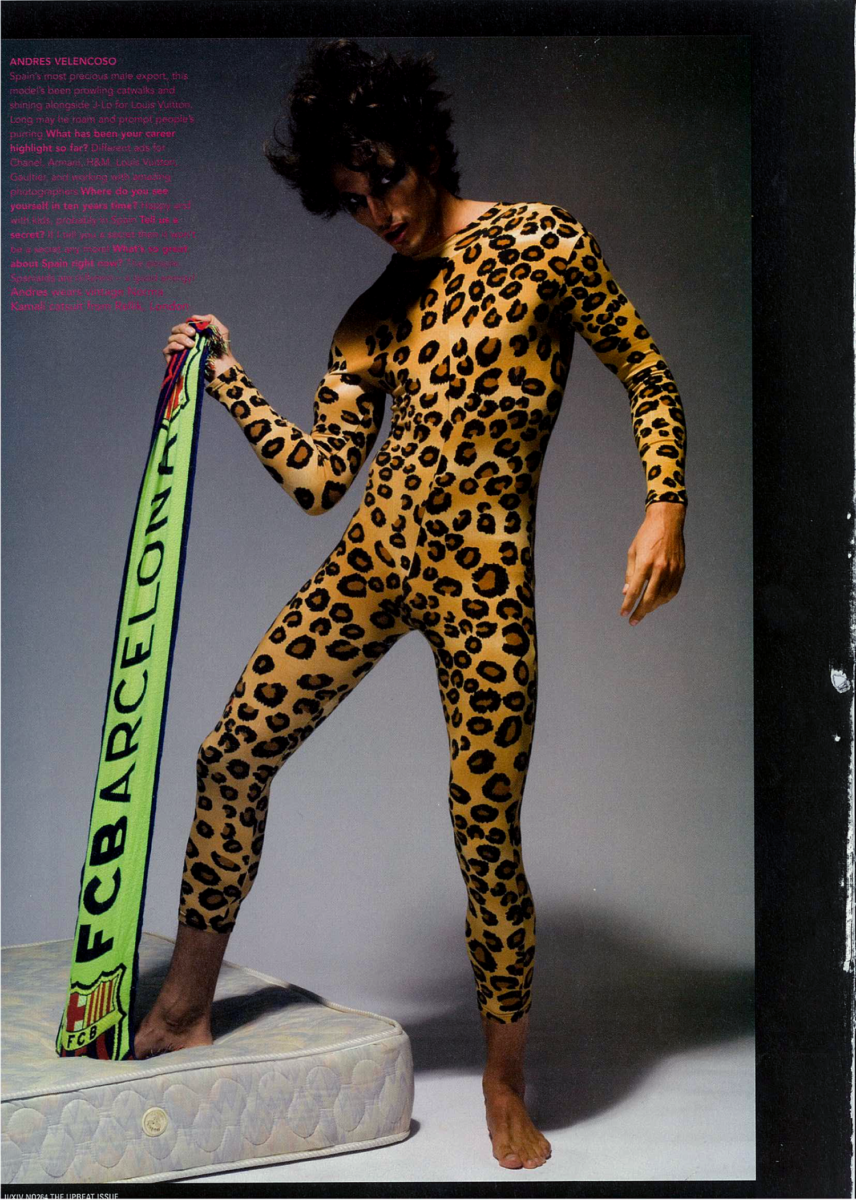 Sign of The Times – when I happen to find myself in Chelsea, I always "accidentally" stumble into this high-end vintage store, which specializes in nothing but women's luxury items. I say accidentally because I never leave the store without a pair of shoes, bag, or dress. But at least it is all, well, relatively affordable. Now I'm just making excuses.
Reign Vintage – located in Soho on Berwick Street, this store is a mixture of high end fashion designer vintage, British heritage with a pack of 80's 90's streetwear. Everything from Valentino through to Kappa.
Furniture: Jimmie Martin – truthfully, my favorite type of shopping is furniture or home decor shopping. And Jimmie Martin is one of a kind. They transform and refurbish old furniture into brand spanking new unique and fun pieces. I dare you to find anything like it elsewhere! It is a true mixture of eclectic, eccentric and sophisticated.
The Conran Shop – there are two, one in Marylebone the other in Chelsea, and both are hard to get me out of. Conran is a concept store that has everything from desks and cabinets to toothbrushes and baby clothing. I have honestly spent hours just searching through their book collection and table settings. I may have to go to Conran rehab soon because it is not the cheapest store in the world, but God do I love it.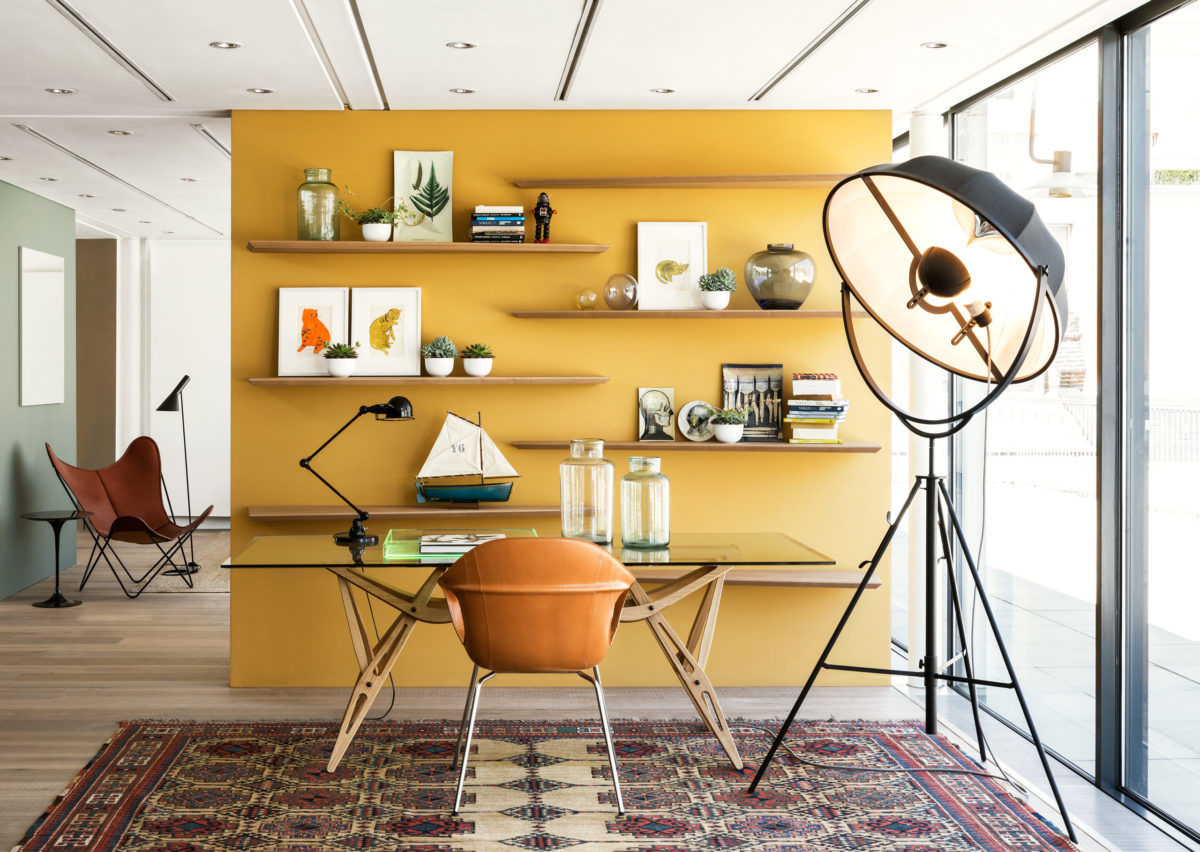 .
Daytime activities:
Borough Market is a food market, one of the largest and oldest in London. It has everything from fresh produce to ready-made, eat while you walk, street food. Something is wrong with you if you don't find something you love to eat here. Did I mention it's the largest and oldest food market in London? I'm talking the 13th century, the-US-wasn't-even-formed-yet type of old. That should be enough said… but I'll continue. I love having little nibbles—tapas style—of 20 different types of food. Only here can you do that. Not to mention, its location. It is right next to the Southbank, meaning you can walk along the Thames, go to the Tate Modern, or even go on the dreaded London Eye. The almost make shift building that Borough Market resides in, alone, is enough reason to go. When to go: 10am-5pm every day except Sunday. I learned my lesson. Tip: Just say yes while you're here. Yes, I'll try that turnip. Yes, I'll have a martini at 10am.
Petersham Nurseries – though it is a bit of a trek to get to if you are staying in central London, Petersham Nurseries is worth it. Located in the stunning Richmond Park, you will find this little gem of a restaurant hidden under a greenhouse. Surrounded by trees and flowers of every species, and walls adorned with teacups and little knick-knacks, Petersham Nurseries is the definition of whimsical. When eating there, you will feel like Alice in Wonderland. When to go: Lunch. Tip: They have an incredible nursery where you can buy your own plants or flowers, and a home décor store that has extremely unique vases, plates, cutlery, mugs, etc. I left with my body weight in goodies.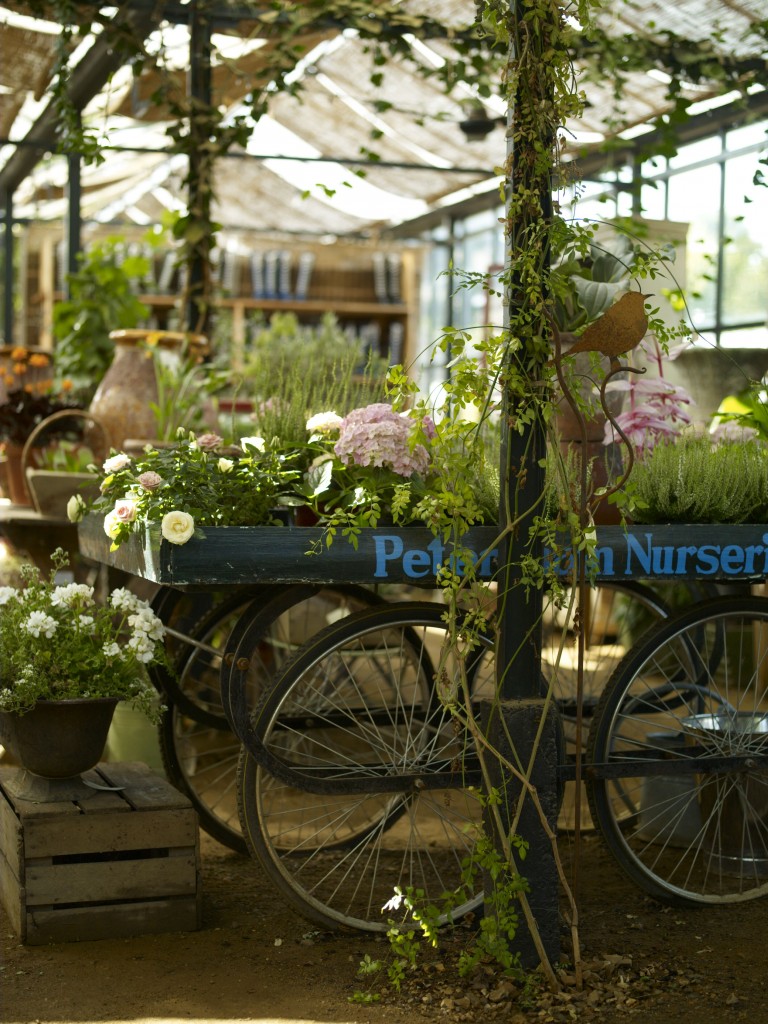 Chelsea Physic Garden is a true secret garden, housing a sublime escape from the hustle and bustle of Sloane Square and the Kings Road. They showcase and cultivate plants from around the world to show their power and surprising uses.
 .
Nighttime activities:
La Bodega Negra is a place for two things: fun and tequila! Don't like either of those? Don't go. This is not your typical Mexican restaurant. I won't go into too much detail and ruin the surprise, but two things to expect are delicious Mexican food and a plethora of tequila options. Let's put it this way, I couldn't imagine a better location for La Bodega Negra than in a basement, in the middle of Soho, surrounded by nightclubs and sex shops. It may not be a restaurant to bring your conservative grandmother to, but it was the perfect place to have my birthday! I feel like the saying, "a picture is worth 1,000 words" definitely applies here. Tip: Call ahead to book; clearly, I'm not the only one who loves La Bodega Negra. The restaurant is small, so choose your friends wisely—they probably won't have a table for 12 available anytime soon. Most importantly, make sure to enjoy the stairwell down to the restaurant.
Andrew Edmunds – on a quiet back street in Soho, is a non-descript 18th century townhouse which you could quite easily walk past. Inside you'll find crumbling walls, a scruffy hand-written menu, and tiny tables with just enough space to squeeze in next to your neighbor. Everything about this restaurant is horribly romantic. The food is as good as the charming atmosphere, and with an extensive and famous wine list at knockdown prices, Andrew Edmunds is a must if you're in the area. And If you're lucky, you might even get a glimpse of Mr. Edmunds who is in the restaurant most evenings. When to go: Dinner. A date preferably, or just a catch up with an old friend. Tip: Book well in advance to secure a table upstairs (it is infinitely more charming than downstairs), preferably the table by the window.
 .
Favorite streets & neighborhoods:
Portobello Road, Notting Hill – on Saturdays Portobello Road turns into an eclectic market, as the street is lined with booths that sell everything from fresh flowers and tomatoes, with authentic street food vendors, and stalls selling vintage coats and boots. Be warned, small dogs and anybody who fears large crowds should probably choose a different day of the week to visit the famous road which is lined with vibrantly colored houses and amazing antique stores.
Vintage clothing stores – they vary in prices and quality. I acquired my incredible 80's ski suit from one, and it was love at first site.
Antique furniture stores – again, everything varies in price and quality but in Notting Hill, you can find everything you ever needed to decorate a house from every decade and style. The best street for this is Golborne Road.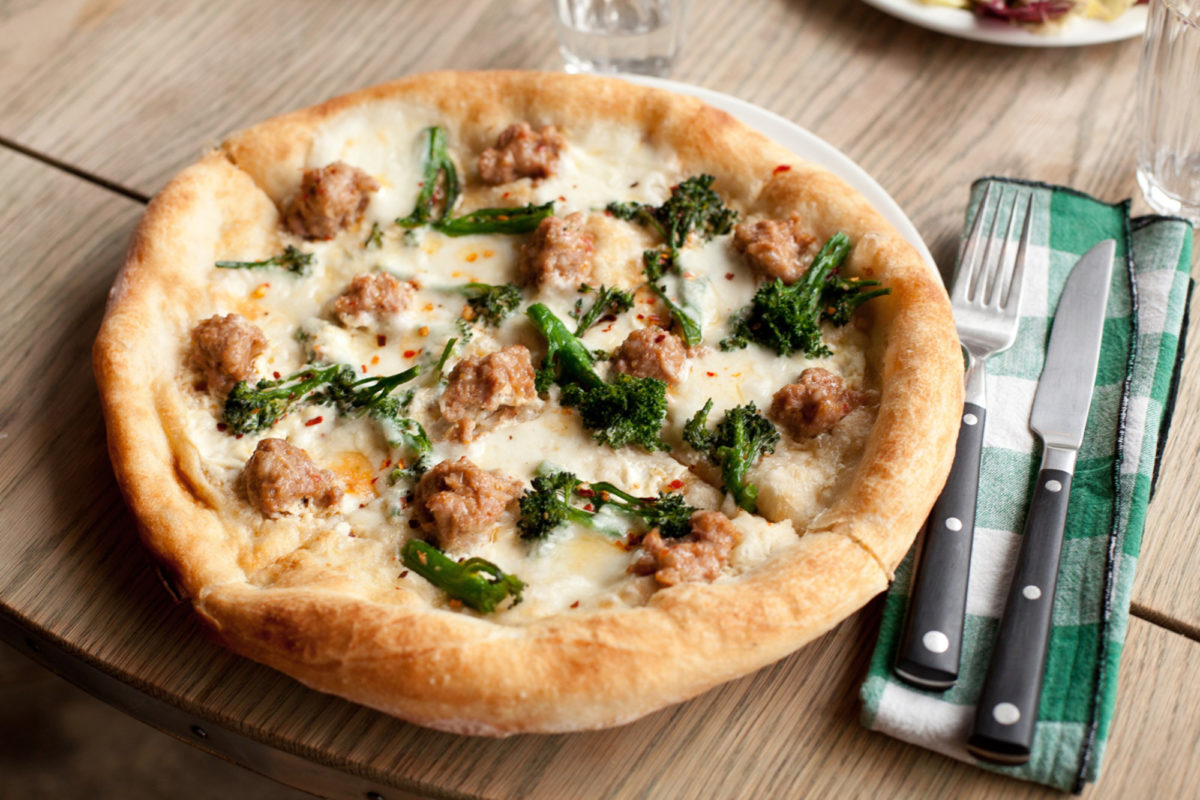 Not my cup of tea, but you can also take a photo in front of Hugh Grant's house from the movie Notting Hill.
Soho House – they have an incredible movie theatre called Electric Cinema with extra plush velvet lazy boy chairs. I don't believe you need to be a member to go to the cinema but you may need to book well in advance.
Go to a pub – there are hundreds and hundreds of pubs in London, but a lot of incredible ones specifically in Notting Hill. My favorite one is The Cow Pub & Restaurant because it specializes in oysters.
Incredible pizza – at the end of Portobello Road is Pizza East, as mentioned previously, which has a great atmosphere, indoor and outdoor seating, and, most importantly, delicious pizza.
You can see one of my favorite buildings in London from there: Trellick Tower.
Shoreditch is a fantastic place simply to walk around in, but there are definitely some stand out places to venture around. For example, the ever-changing pop-up stores in Box Park, which is basically a retail parade of shipping crates. I just love to roam around and see what is new there.
Southbank
You can go to one of the best bread bakeries in London called Bread Ahead. You can even take bread-making classes there.
There is an adorable hidden restaurant called WokIt, discreetly concealed behind metal doors.
Monmouth Coffee has, you guessed it, incredible coffee. Try out the brownie as well.
 .
Museums & galleries:
Saatchi Gallery – I love the exhibition that has been there for years – I almost don't want to say what it is because part of the fun for me was the first few minutes trying to figure out what it was. It's in the basement.
The Royal Albert Hall – there are always interesting concerts, large music acts, and the venue hosts an annual residency of Cirque de Soleil.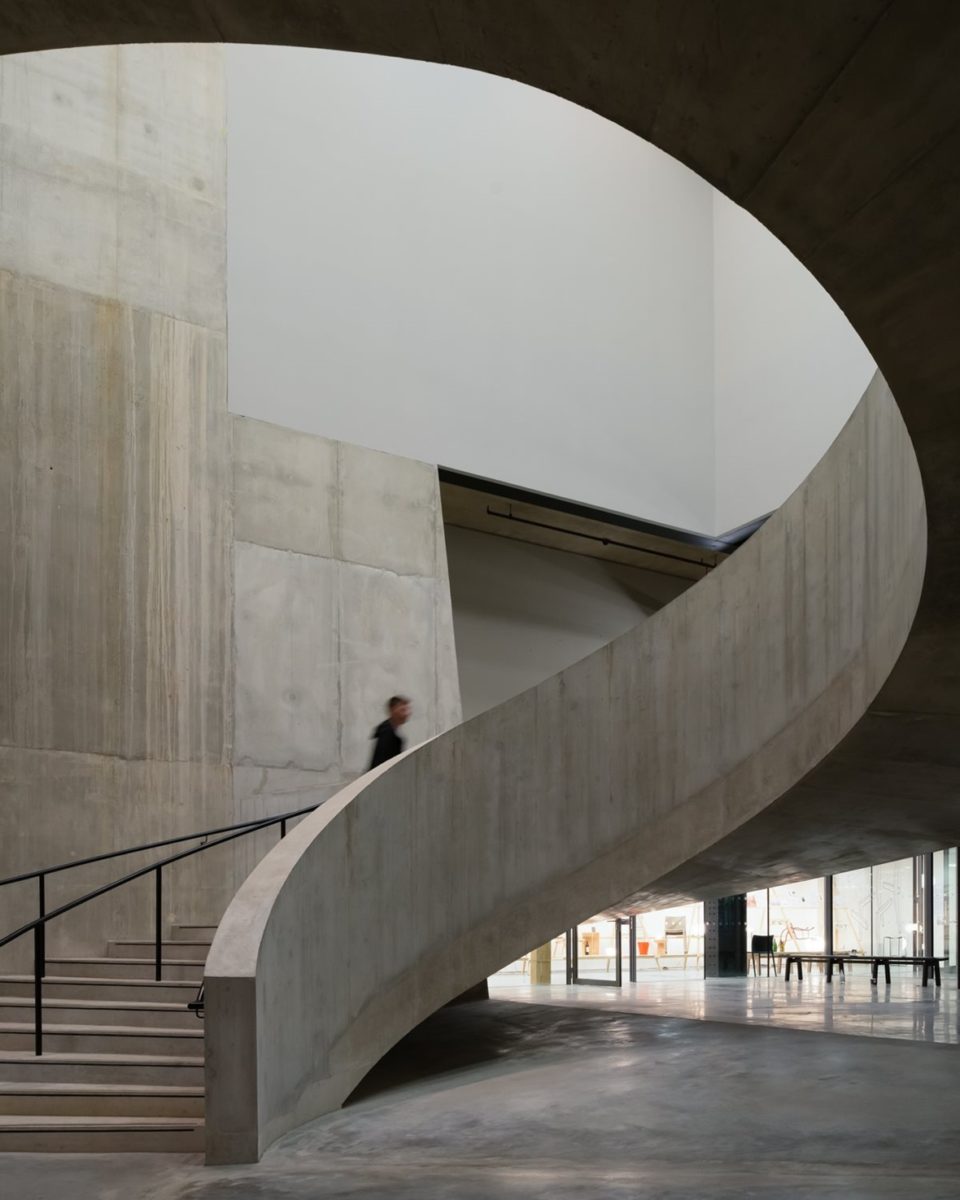 Tate Modern, is an absolutely amazing museum. I love to go and just hang out there. Even if there isn't a particular exhibit I want to see, I find the museum a really peaceful place.
The Museum of Everything – I have to be honest, I wouldn't go a second time. But since it was called "The Museum of Everything", I just had to go.
 .
Misc.:
Floatworks – that's right, floating. There is a float tank.
Want a massage or acupuncture? Gin Sen in Chelsea is the place to go. I personally do not love spas that are practically day long activities. Don't get me wrong, I love a great massage! But Gin Sen is almost clinical; you're in-and-out and get to explore more of the city.
Go Ape – looking for a different perspective?  Try zip lining in Battersea Park.
The Real Flower Company has stores all over London and are also flower growers. Unlike your normal flower shop, they specialize in English scented roses, seasonal assortments and unique herbs.
Words by Alessandra Ford Balazs | Feature image by Michelle Marshall