Interview: Lyn Harris, Founder of Perfumer H
On a quiet corner of Crawford Street lies Perfumer H, the olfactory world of Lyn Harris, a hybrid retail space come scent laboratory. Harris, well known for establishing London-based fragrance brand Miller Harris in 2000, is inspired by nature, with her signature scents including the perfumes, Raincloud, Orange Blossom and Lemon Tree. If there's a nose to trust in London, Harris is the answer; she trained in the traditional ways of perfume making, first in Paris and then in Grasse at Robertet. For the past two years, Harris has been busy working on her latest project, Perfumer H, a platform intended to show the perfumer in all its entirety. Dressed in an outfit that Phoebe Philo herself would approve of (Lyn is a fan of Céline), I sat down to chat with her about what Perfumer H is all about and how she aims to demystify the heavily guarded perfume industry.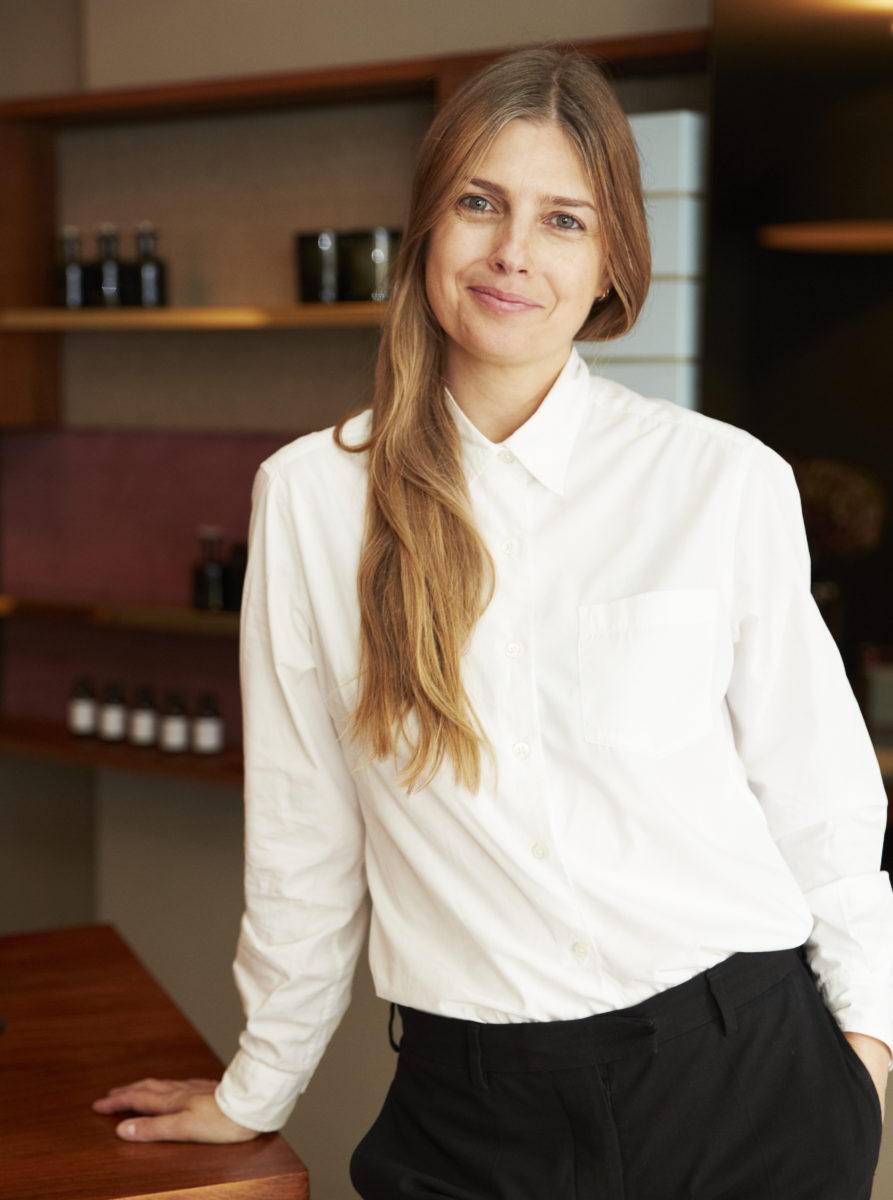 Something Curated: Tell us about Perfumer H in your own words and the vision/ethos behind it?
Lyn Harris: Perfumer H is about showing the perfumer in all its entirety and who we are and who I am. For me, it's about portraying the true integrity of the craft.
It was about finding a new home for my work and showcasing my laboratory. When people walk in they notice the lab and I want them to see everything: how the formulas are worked and how the ingredients are used. It's such a beautiful industry and I am at a stage in my career where I can do this because it's been nearly 25 years that I've been a perfumer. I'm not a baby anymore, I feel like I've grown up – this is my new phase and it's about showing people all the details.
I've collaborated with fellow-minded artists who are dedicated to old-fashioned practices. Michael Ruh who is in Norwood handblows all of our gorgeous glass bottles. It's like going back in time because the way he puts it together is quite incredible. In one day he can only do a couple of bottles. To put it all together was a two-year process. Everything has taken its time but I think the best things come that way.
SC: What's the recipe behind a successful scent?
LH: There is no recipe. It's all about your creative process. It's all about the magic and your ideas coming together. The process is how you translate your ideas into this smell and then there's the magic that makes it what it is. And that's what we can't explain as artists. There is always something that you bring in that is true to who you are.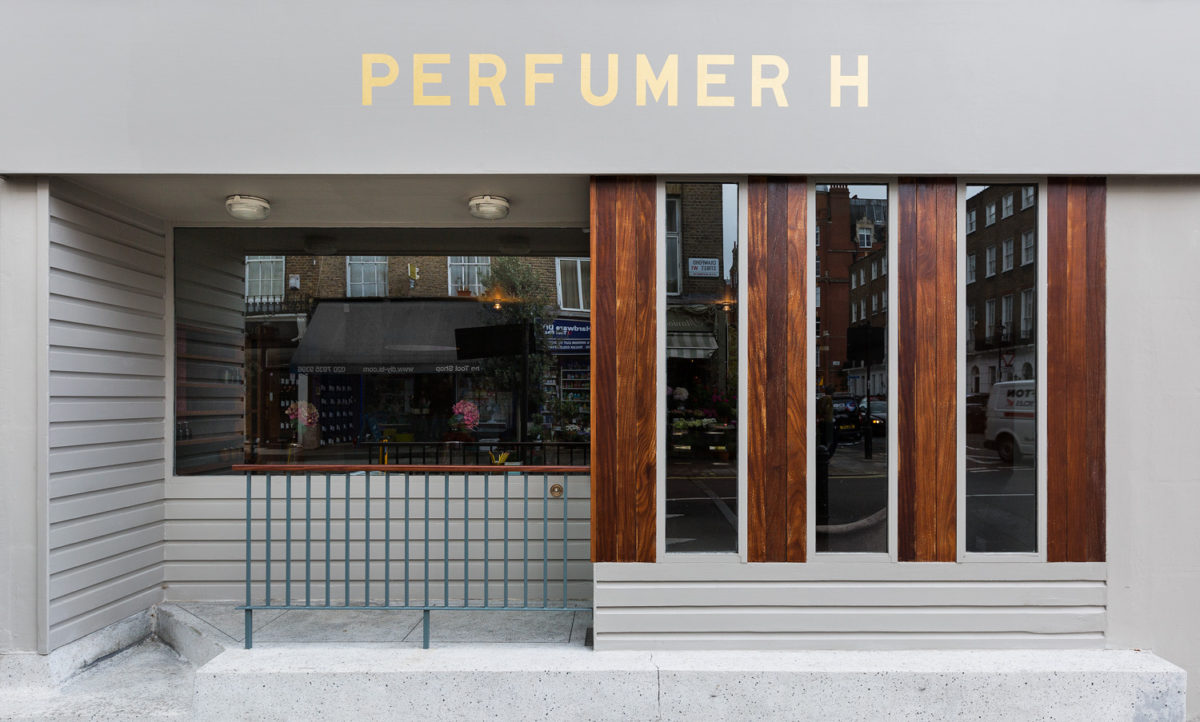 SC: How are you different in your approach compared to Miller Harris?
LH: It's very different. There's a new freedom in my work. I feel very at ease and in a special place here.
SC: Where are some of the more unusual places you have sourced your ingredients from?
LH: The Island of Reunion and Haiti are quite special places. I also get a lot from the more remote places in Africa and the Middle East. We have two people in our fragrance house that travel the world constantly in search of the most unique ingredients. How it works is a bit like wine – they meet the farmers and negotiate with them and you usually commit for five or ten years to that person, so there's a lot more sustainability and giving something back into the communities.
SC: Tell us about some of the scents you love. Do you have any personal favourites?
LH: I love Eau Sauvage. And I do really love Chanel no. 5 – I am one of the few people that genuinely really love it.
SC: What do you think fragrance says about an individual?
LH: It says everything – it tells a story of who you are. When you have a smell that is really working with you and resonates how you feel, there's beauty in it.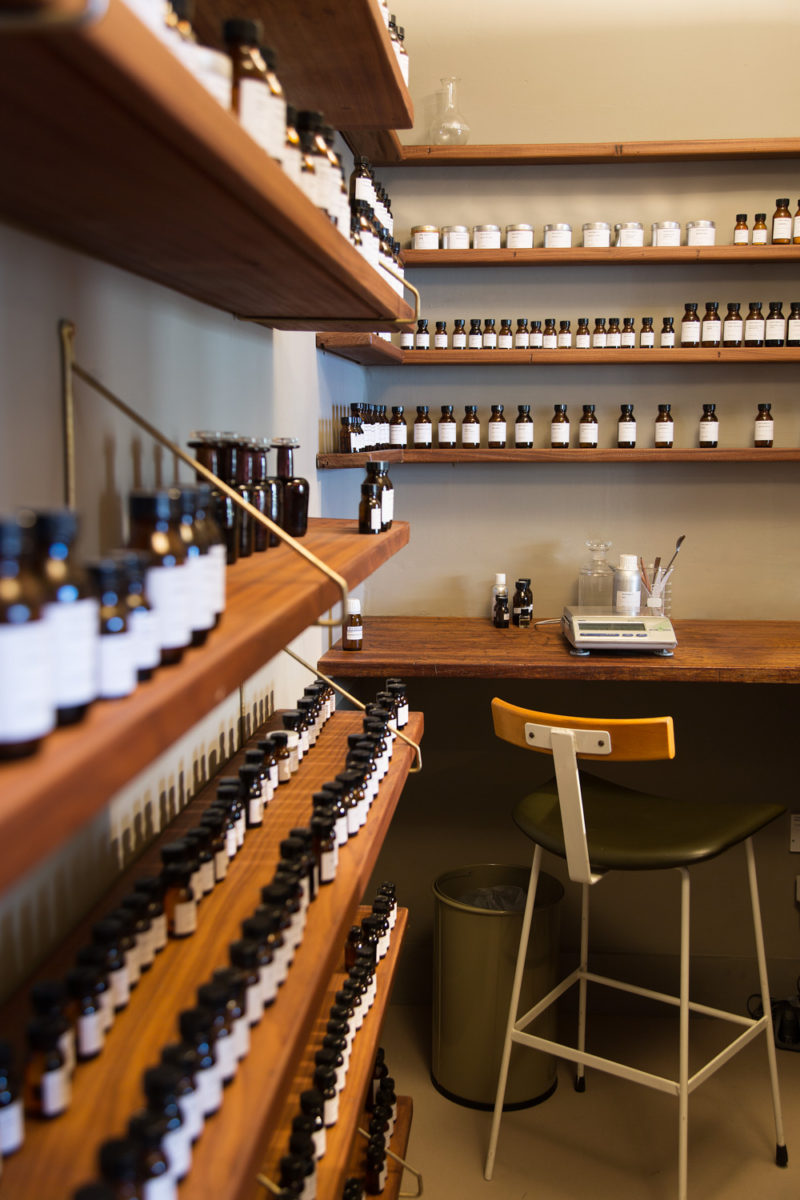 SC: What's so special about Perfumer H?
LH: I believe in coming out a bit more – which is why for the first time I've put out a real laboratory – a lot of perfumers put laboratories in their boutiques but they're just for show with a few token bottles. What's important for me, especially for young perfumers, is that we can be a little bit more open.
Perfumers guard everything, it's deep in history – that's the way its always been. The formula is sacred but I do think the truth of the ingredients should be talked about more. Which is why it's so beautiful to come here – the formula is made here right in front of your eyes and I feel a lot of people really love that aspect.
SC: Can you tell us about the design of the space and how it reflects Perfumer H?
LH: I wanted to do something different that represented me and my aesthetics as well as being functional at the same time. The space needed to fulfil multiple functions: a shop offering the fragrances and candles in the coloured hand blown glass containers, an area to service my private clients and of course the working laboratory so people can see how I work. The materials used are very textural – wood, velvet, linen, glass and brass, which give comfort as well as reinforcing the sensual element of the brand. Perfumer H is a collaboration of different craft makers; from the glass blower, to the designer from the perfumer to the architect; it's a magic of different talents brought together by myself and it truly represents who I am today.
SC: Scent is such a personal thing, for your bespoke service how do you really get under the skin of that individual?
LH: It's a very special process because it's about connecting with that person and that person trusting you and letting you in. The connection is key and a penny has to be dropped – only once I felt like I couldn't connect. I usually can break down all the barriers and get to know the life of that person. It's a very precious process.
SC: Finish this sentence: "Always …"
LH: …go with your instinct. What you feel is what is magical – always express it, don't fight it.
SC: What was your first job in the industry?
LH: When I was at school, my Saturday job was working in the local fragrance shop in my hometown. My parents had these friends who had this beautiful shop and it was the only shop in miles that sold Chanel and Guerlain – I was obsessed. I first started to sweep at the store, then I was allowed to wrap – I just was so excited by all the people coming in and thought what a magical thing this is and how it brings so much joy to people.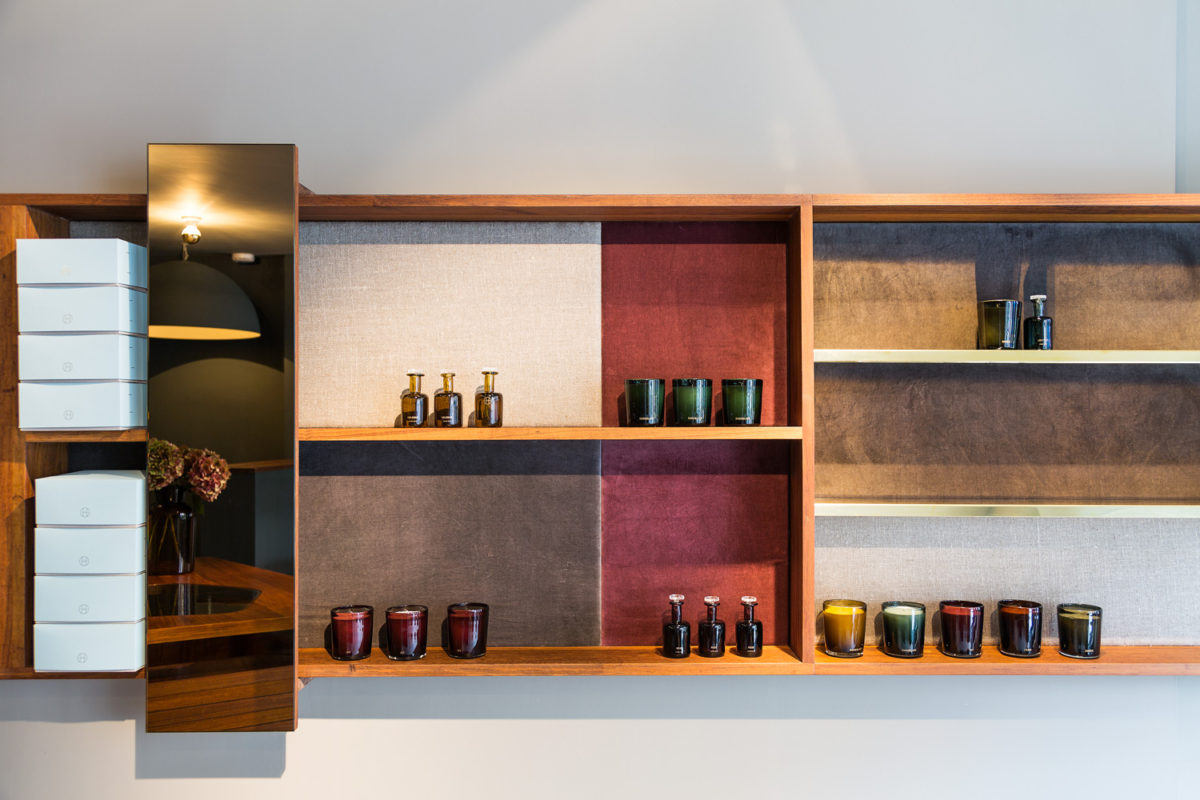 SC: What are your rules of engagement for travel?
LH: I always have a handkerchief with frankincense on it because I can't stand all the bad smells. And a good book is always a must.
SC: Where do you live? And why did you choose to live there?
LH: Near Primrose Hill – I've lived there far too long! But I love it because of the parks, the little village and the community.
SC: Favourite place to relax?
LH: I'm obsessed with the Yorkshire Dales.
SC: Favourite place to shop?
LH: I like shops like Mooky Moo on Chiltern Street – any shops with little treasures in it. I don't go all the time but I do enjoy Céline.
SC: Favourite holiday destination or where would you live if not London?
LH: My other half is French so probably somewhere hot. I don't really care as much as I did about the heat – maybe just an island in Greece. I haven't yet found my paradise. 
SC: What does London offer you as a perfumer?
LH: I love the changing seasons and the amount of greenery there is. I love the fact that you can be wondering in an overgrown park and then the next minute be whisked off to an art gallery looking at some amazing pieces.
SC: What's your work outfit of choice?
LH: Anything that's comfy and simple – T-shirt, jeans and trainers. For something a bit more formal, I'll wear men's suit trousers and shirts. Nothing girly.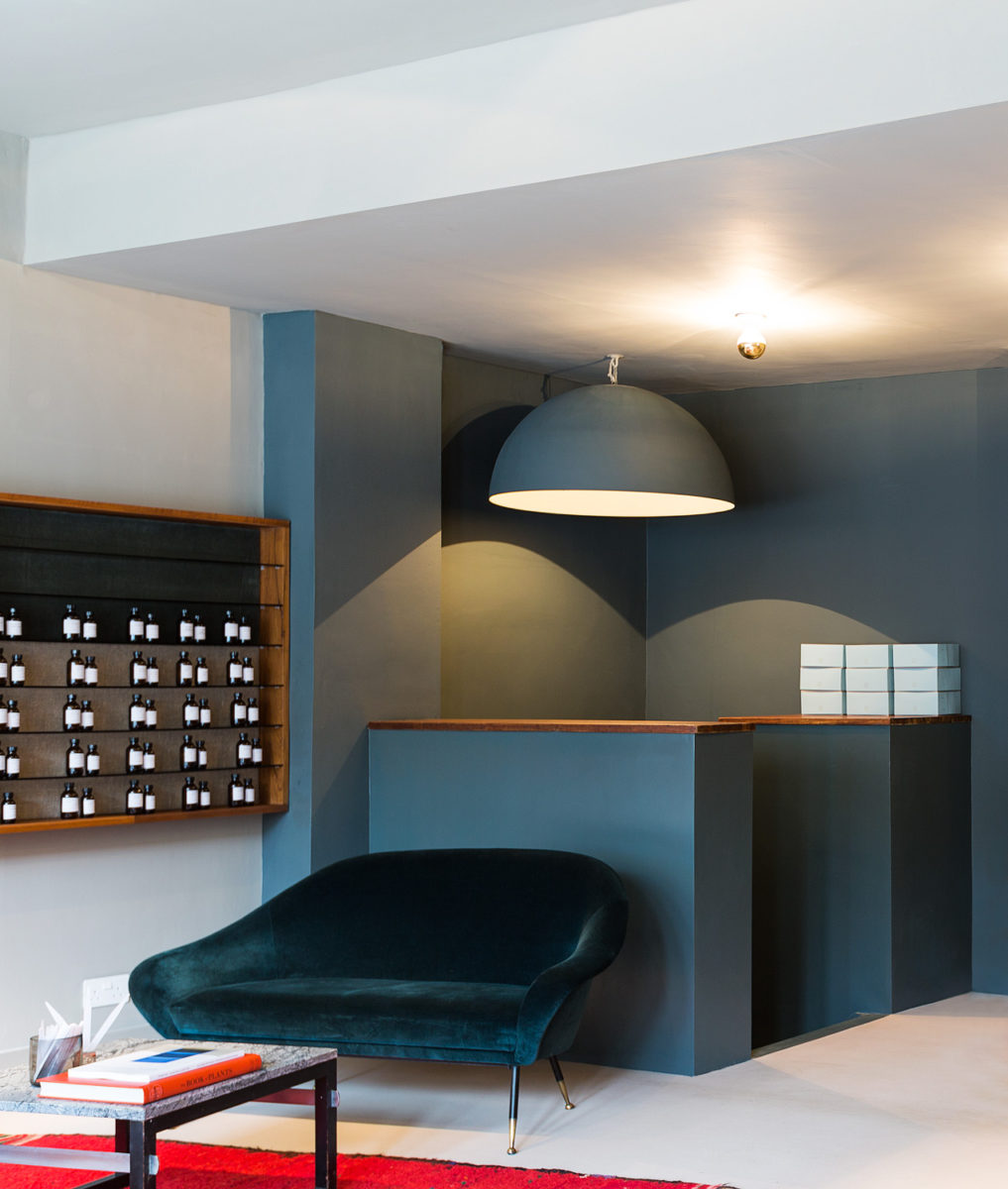 SC: What gets you energized and keeps you recharged?
LH: I do Pilates and my ten-year-old son keeps me on my toes! I run as well and am obsessed with my border terrier.
SC: Guiltiest pleasure?
LH: I've found myself listening to my son's music – it's all the latest stuff like Justin Bieber. We are always playing it in the car and I've noticed that once he's dropped of at school, I've kept it playing. It's just awful but it's so catchy!
SC: Greatest lesson learned?
LH: Be true to who you are. Don't be scared of being you.
Interview by Jessica Cooper
Images courtesy of Perfumer H