Irony and Office Politics: Amalia Ulman At Arcadia Missa
Labour Dance, the title of Amalia Ulman's latest solo exhibition at Arcadia Missa, Peckham, could plausibly be interpreted as a nod to work cultures of recent years, however, the term is in fact taken directly from a practice used by some women to induce birth. Red helium-filled balloons attached to iridescent ribbons congregate on the arched ceiling, which, presented in dim lighting, alongside two flickering television monitors, set the room alight with a gentle pink glow.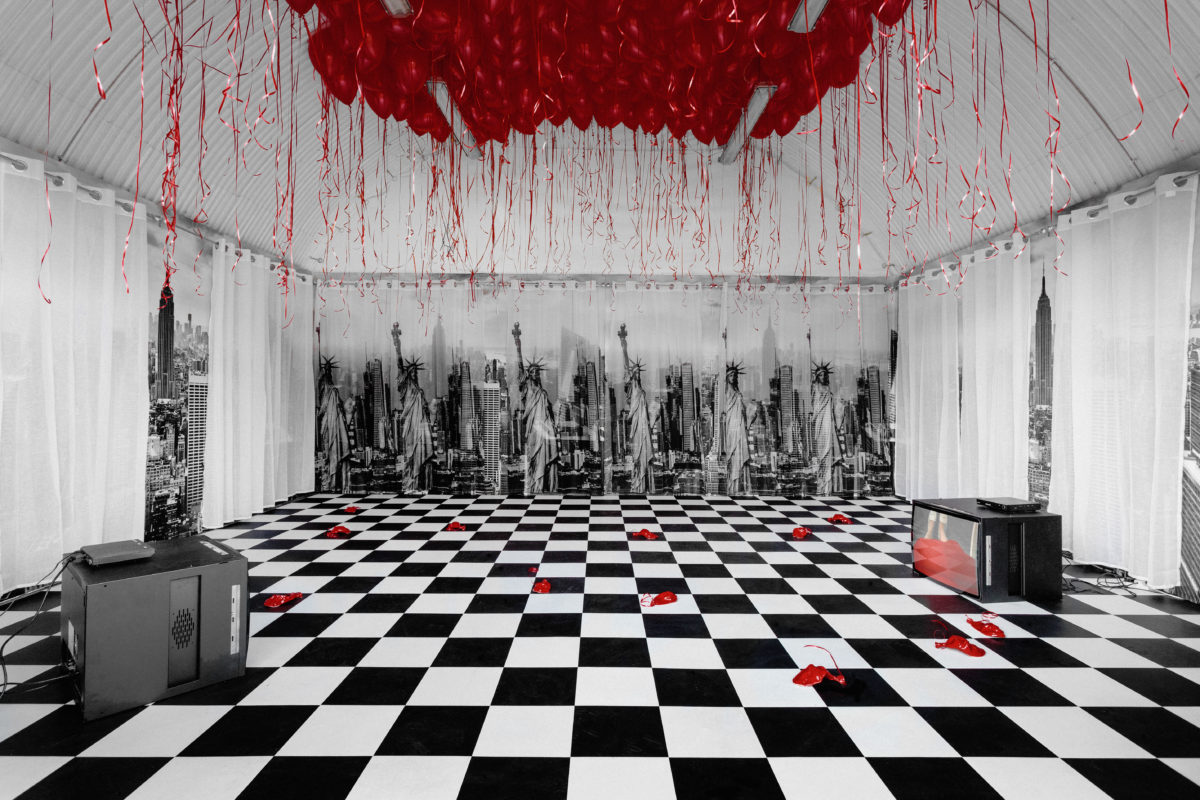 Ulman, who was raised in Spain, and graduated in 2011 from Central Saint Martins, works across poetry, graphic design, video, iOS mobile uploads, painting, and installation. Lining Arcadia Missa's walls with large photographs of the New York City skyline, almost stock image like in their composition, partly obscured by sheer white curtains, Ulman creates the impression of being inside a dated corporate office in the city, complete with ironic 70s black-and-white chequered floor.
https://www.instagram.com/p/BK-V5xJAhpU/?taken-by=amaliaulman&hl=en
On one of the screens, a video plays of Ulman in a red dress, bearing a pregnant belly, taking a moving selfie in the opening doors of a steel elevator. In another scene, the artist, sitting in a swivel chair, slides in and out of an office lobby arms raised in the air, a mischievous grin on her face. The installation at Arcadia Missa operates as a durational piece, each element on display coming together to form a larger installation, including several detailedly crafted ceramic balloons, which upon first glance seem like the deflated real thing.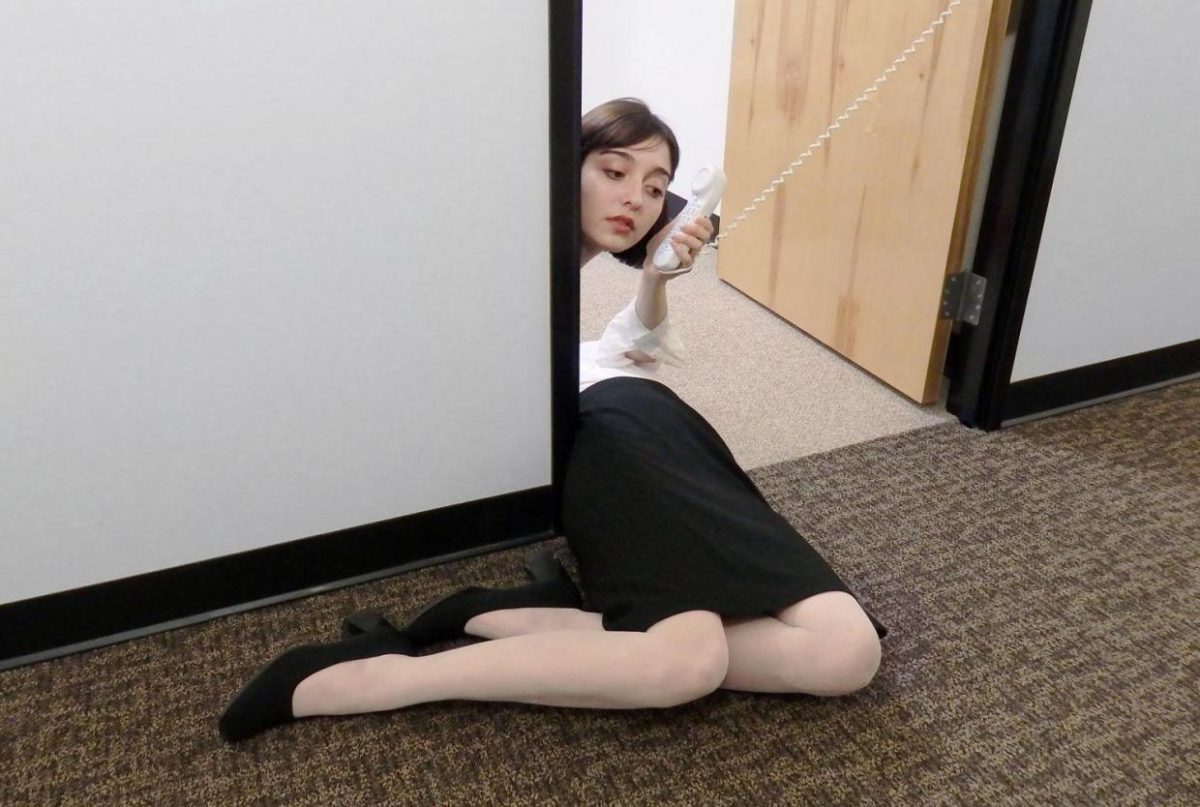 The installation acts as an aftermath to Ulman's project, Privilege, seen online and in part for the Berlin Biennial. The dominant aesthetic of power and legitimacy are explored and dramatised by the artist, ultimately suggesting that her own ability to express and complain carries its own privilege.
Open until 5 November 2016 at Arcadia Missa, Unit 6 Bellenden Road, SE15 4RF
Images courtesy of Amalia Ulman & Arcadia Missa