London's Art & Design Highlights This November
November brings with it a varied string of openings, including the inception of promising new artist programmes launched by Bow Arts and Somerset House. The Design Museum, which has been closed for sometime, will open its impressive new site on High Street Kensington later this month. Fear and Love, the institution's inaugural exhibition at the new location, presents eleven installations by some of the most innovative designers and architects working today. Something Curated rounds up the best cultural activities taking place this November, covering the city's diverse art and design offerings.
Intrigue: James Ensor by Luc Tuymans || Royal Academy
29 October 2016 – 29 January 2017
The theatrical, the satirical and the gruesome come together in the art of James Ensor. This exhibition, curated by Belgian artist Luc Tuymans, presents an original body of work seen through the eyes of one of today's leading painters. Tuymans looks back at Ensor's career through a selection of his most bizarrely brilliant and gloriously surreal creations.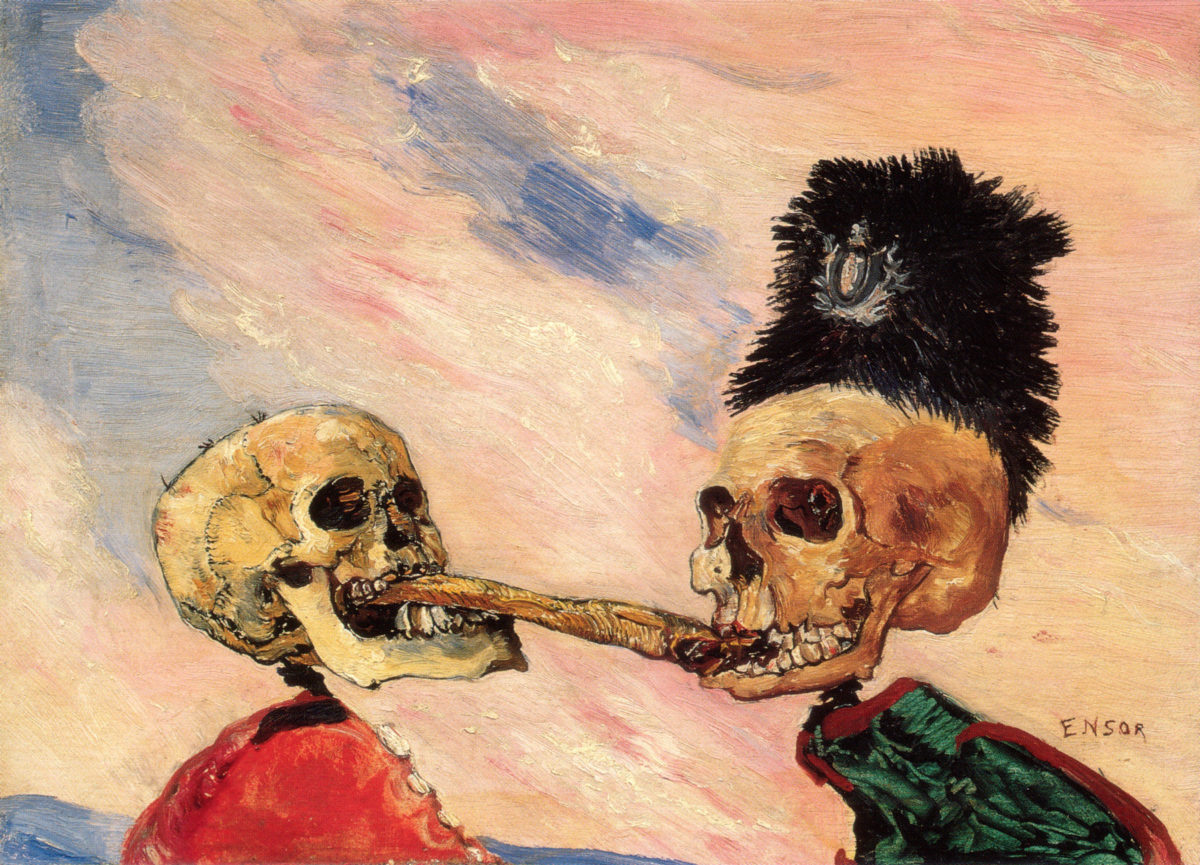 Ori Gersht Programme Launch Event || Bow Arts, The Nunnery Gallery
3 November 2016
The launch of Ori Gersht's part in the Visions 2016 programme, curated by Cinzia Cremona and Tessa Garland, showcases his works Big Bang (2006), Falling Bird (2008), Liquid Assets (2012) and Salted Drop (2016) and features live performances from Olga Koroleva, Malin Stahl, Clio Van Aerde. The programme presents moving image works that focus on unexpected disruption and play with the possibilities of visual transformations. It includes artists Cinzia Cremona, Tessa Garland, Ori Gersht, Amir Ghazi-Noory, Jeremy Laffon, Robert Olawuyi, Thomas Marcusson, Guli Silberstein, Artem Tarkhanov, Myrte van der Molen.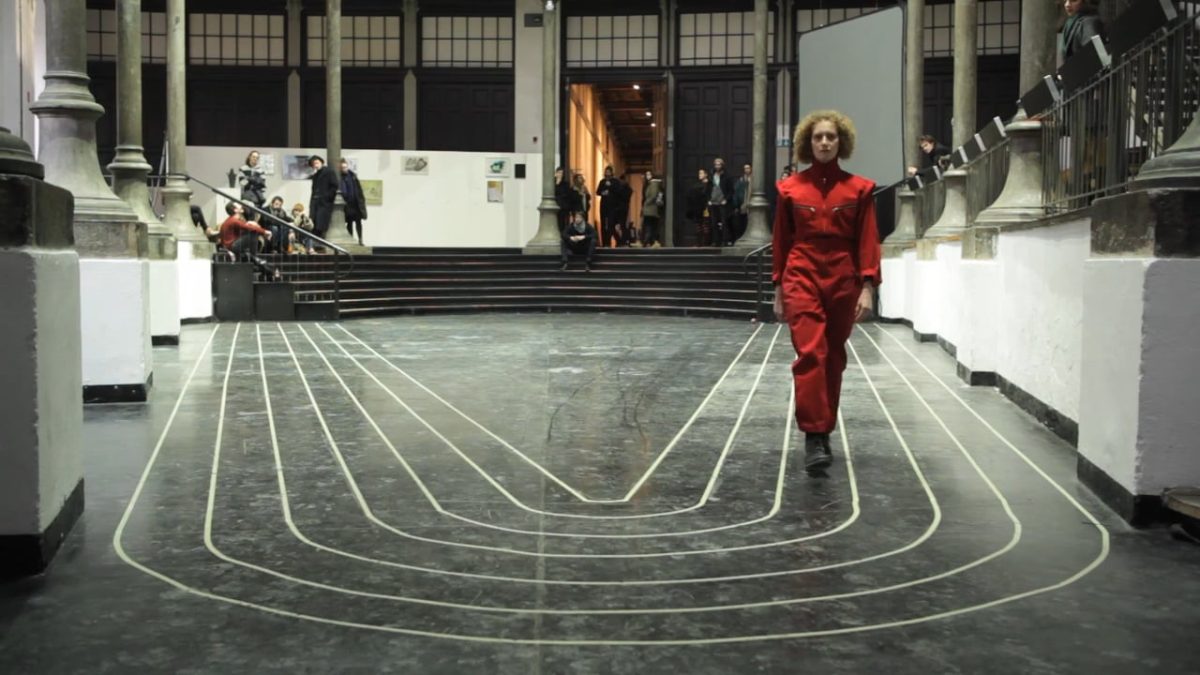 Animality || Marian Goodman
3 November 2016 – 17 December 2016
ANIMALITY, curated by Jens Hoffmann, asks what we as human beings can learn about ourselves when we challenge our own thinking, with respect to nonhuman animals. The exhibition promotes the importance of addressing ethical issues, thinking beyond our own cultures and questioning accepted assumptions of who we are. The exhibition follows the layout of a zoo reflecting on new display strategies in zoos to simulate animals' natural habitats and retire the old fashioned cage. Contrasting the idea of a museum with that of a zoo, the layout of ANIMALITY examines the meaning of nature in the city by looking at how zoos have assembled and displayed their animals.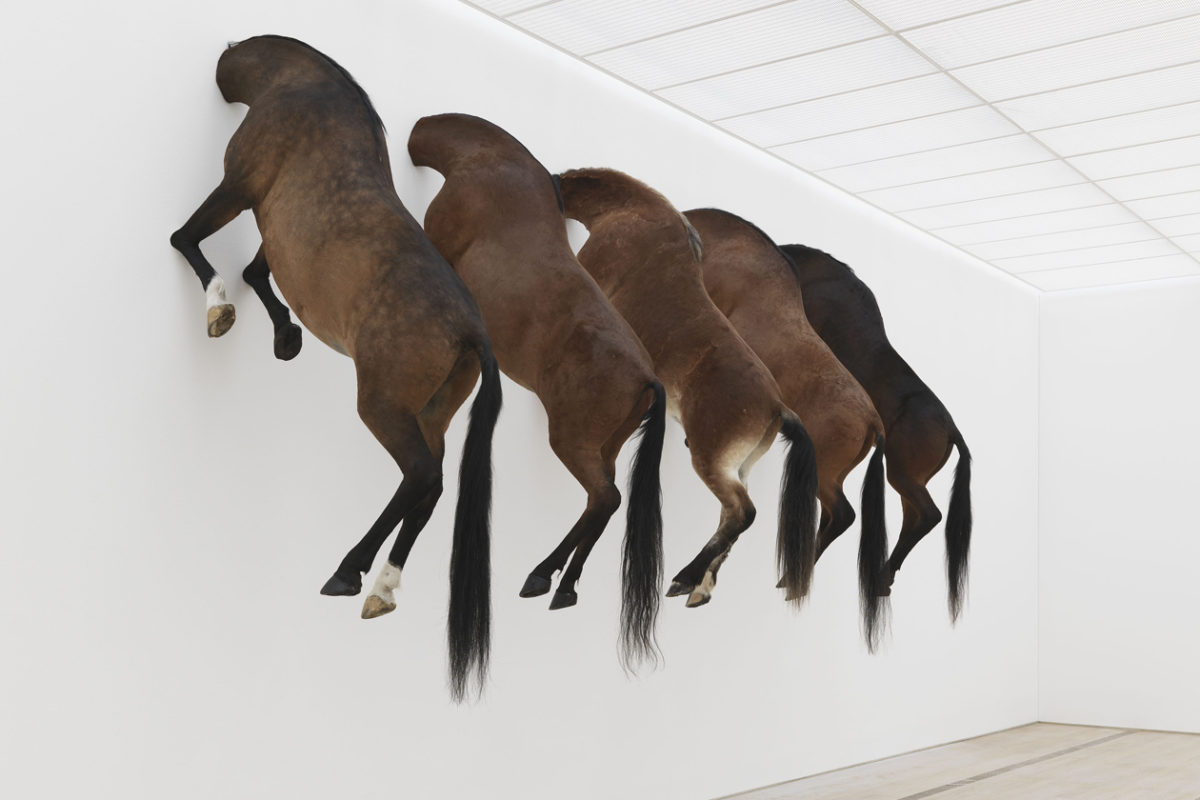 Magnus Plessen || White Cube Mason's Yard
4 November 2016 – 14 January 2017
Featuring paintings made in the last two years, The Skin of Volume is a continuation of Magnus Plessen's '1914' series of work. He pushes beyond the traditional parameters of representation, using varied perspectives to suggest the free circulation of objects not impacted by compositional rules or gravity. The works include an image of a nude pregnant female, alluding to the pregnancy of his own wife with their fourth child, which anchors the paintings in a life cycle. The themes of pregnancy and nudity also speak of form and physicality, or 'the skin of volume'—the title of the exhibition. The swelling belly can be seen as an analogy to physical volume within the composition, whereby tension is created by the space of the picture plane. Like a skin stretched taut, the paint is almost transparent in parts revealing the blank canvas beneath.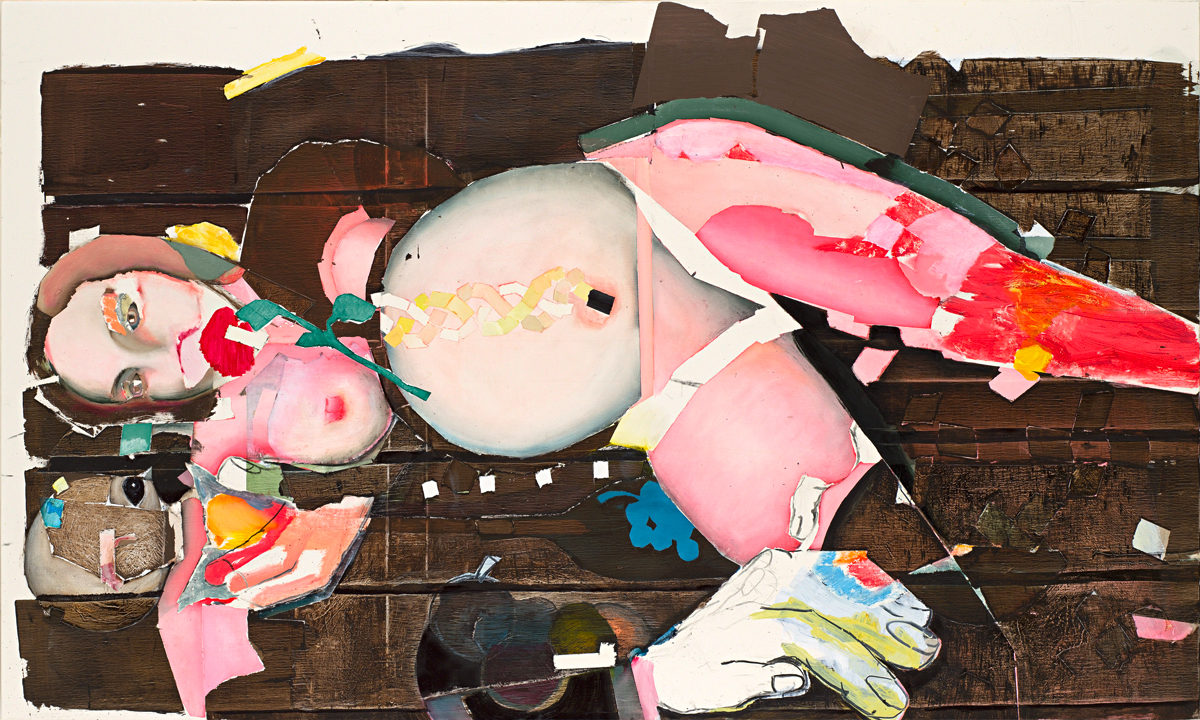 "Wandering/Wilding" Blackness on the Internet || IMT Gallery
4 November 2016 – 11 December 2016
"Wandering / WILDING: Blackness on the Internet" presents the work of seven artists: Niv Acosta, Hannah Black, Evan Ifekoya, E. Jane, Devin Kenny, Tabita Rezaire, and Fannie Sosa. Their combined works explore race via the material of the Internet. The exhibition questions what the the Internet can do for the black flaneur and what freedoms can be found in the "publics" realized via the digital for bodies of color. When online, how do artists make new spaces for black lives to matter?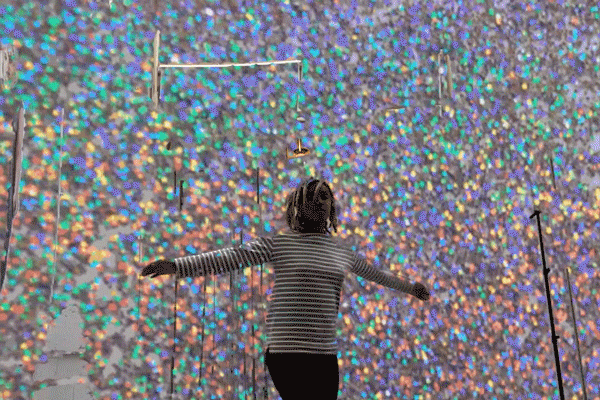 The London Photograph Fair: Bloomsbury || Bloomsbury Holiday Inn, Coram Street
Sunday 6 November 2016, 10am-4pm
Since 1982, the London Photograph Fair has been a marketplace for fine vintage photographs, albums and photobooks. It continues to be a great resource for dealers, collectors and curators from around the world and is a best-kept secret for those who know of it. Works are bought and sold at the fair that later end up selling for many times more. This Photograph fair is part of a series of quarterly collectors fairs held in Bloomsbury. A great variety of works are on display and for sale, from original vintage  to contemporary. Prices range from a few pounds into many thousands.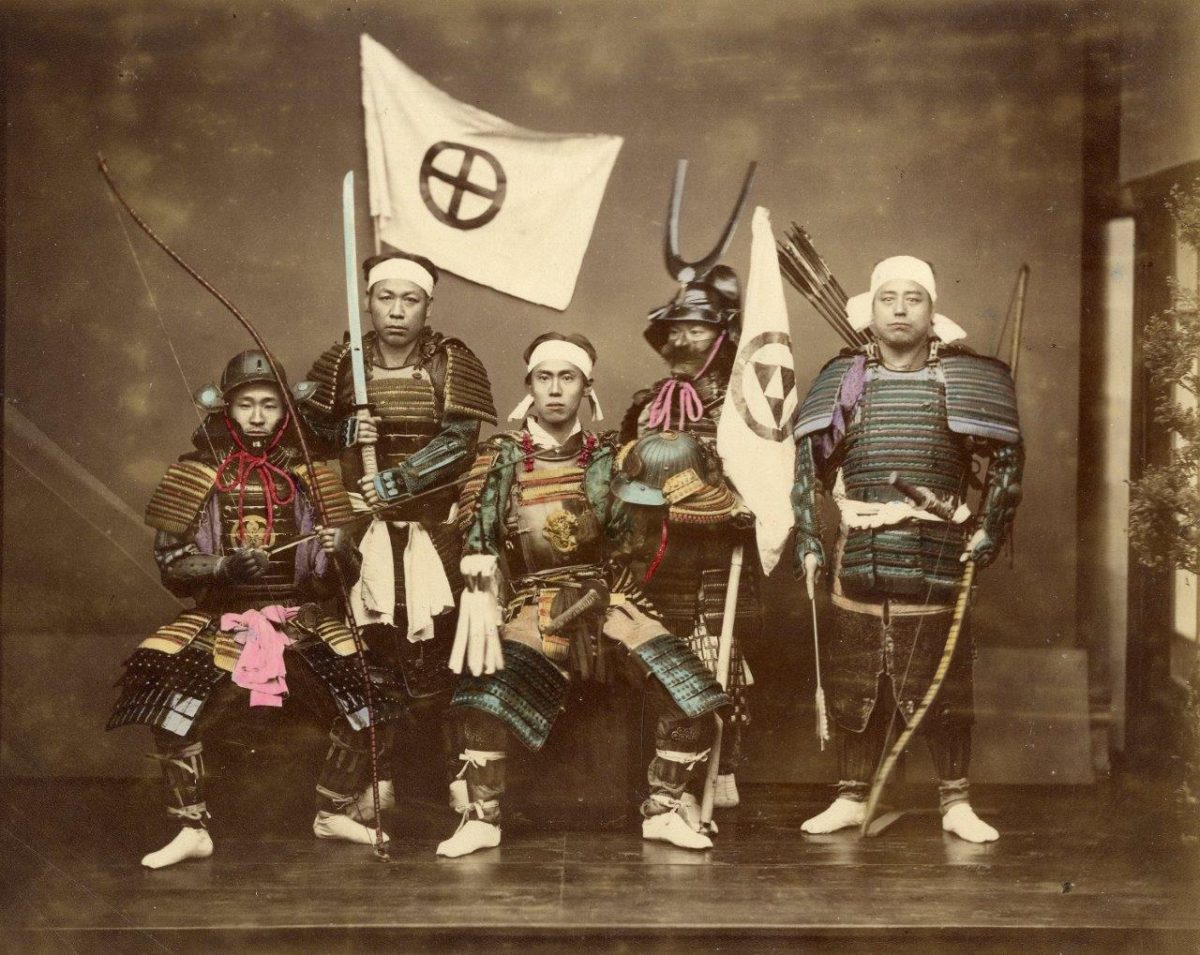 Maria Nepomuceno: Sim || Victoria Miro
11 November 2016 – 7 January 2017
With a dynamic approach to form, these new works expand upon the Rio de Janeiro-based artist's methods of rope weaving and straw braiding, in which pre-existing and found elements and paint brushes merge in the organic forms of the sculptures. Nepomuceno pushes ancient traditions and complex craft techniques into a contemporary engagement with space and structure. Sim provides a more intimate view of Nepomuceno's work following previous large scale projects.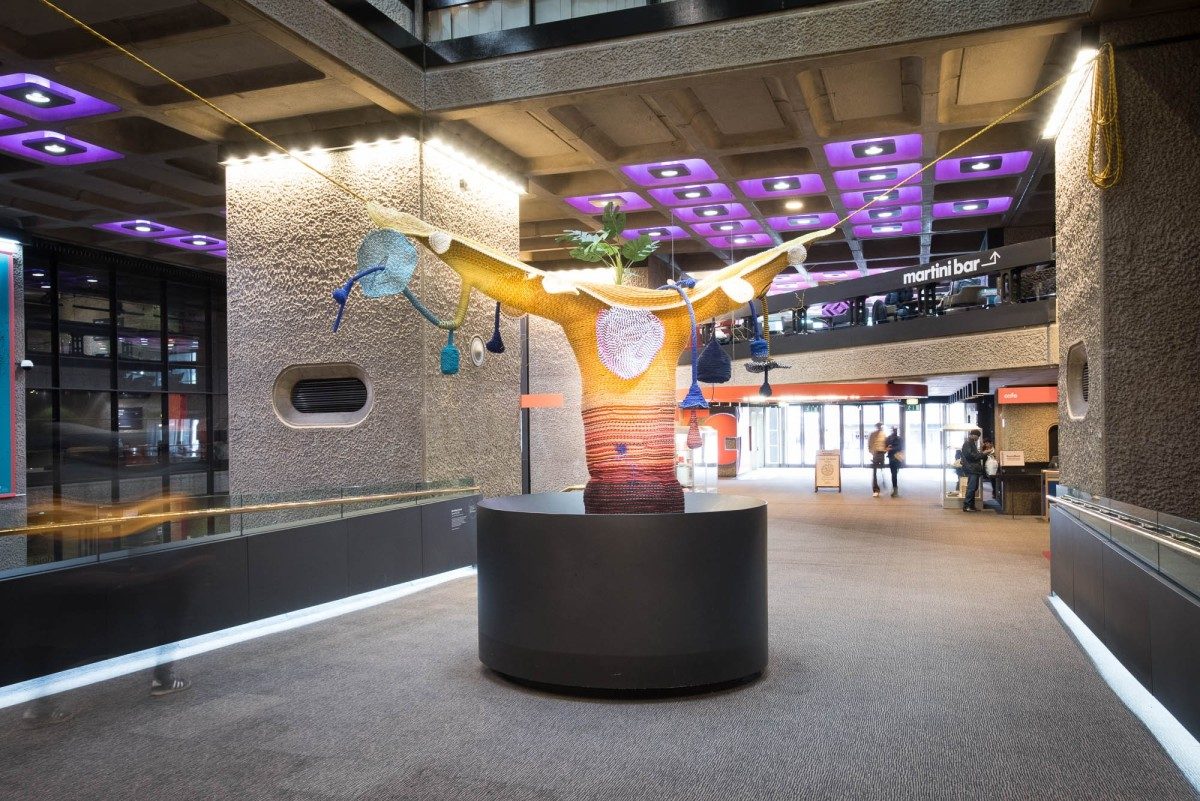 Jordan Baseman 2 22 92 || DOLPH
17 – 26 November 2016
Jordan Baseman will respond to the DOLPH brief with 2 22 92, an unedited interview with twin brothers Lee and Dee Smith. Lee Smith began building his felled-timber Mansion in Wapiti, Wyoming, in 1979. In April 1992, he fell twelve feet onto the roof of one of the lower sections of the Mansion. He struck his head, lay unconscious for two days, bled out and died. The interview was recorded two months prior to Lee Smith's death and was never used or broadcast. 2 22 92 is a moving discussion with a maverick, unlicensed architect and his twin brother, a respected painter. It will be presented on a continuous cycle in a pitch black space.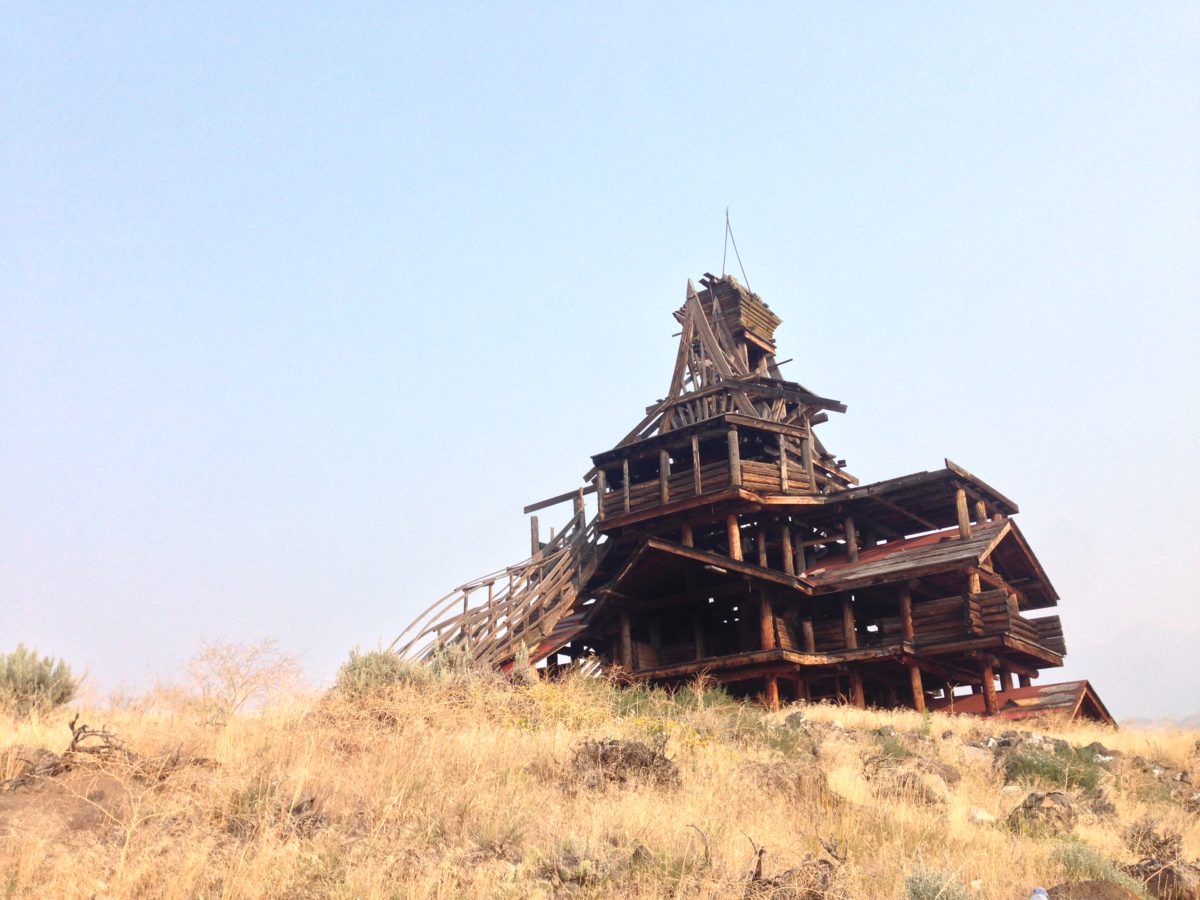 TELLER on MAPPLETHORPE || Alison Jacques Gallery
18 November 2016 – 7 January 2017
Alison Jacques has invited acclaimed UK-based, German-born photographer Juergen Teller to curate an exhibition of Robert Mapplethorpe's work to coincide with what would have been Mapplethorpe's 70th birthday. Teller worked in collaboration with The Robert Mapplethorpe Foundation in New York to make his selection of 58 images, exposing works within Mapplethorpe's archive that have rarely been exhibited before. The images span Mapplethorpe's entire career and range from Polaroids of the early 1970s to his silver gelatin photographs from the mid-70s through to the late 80s.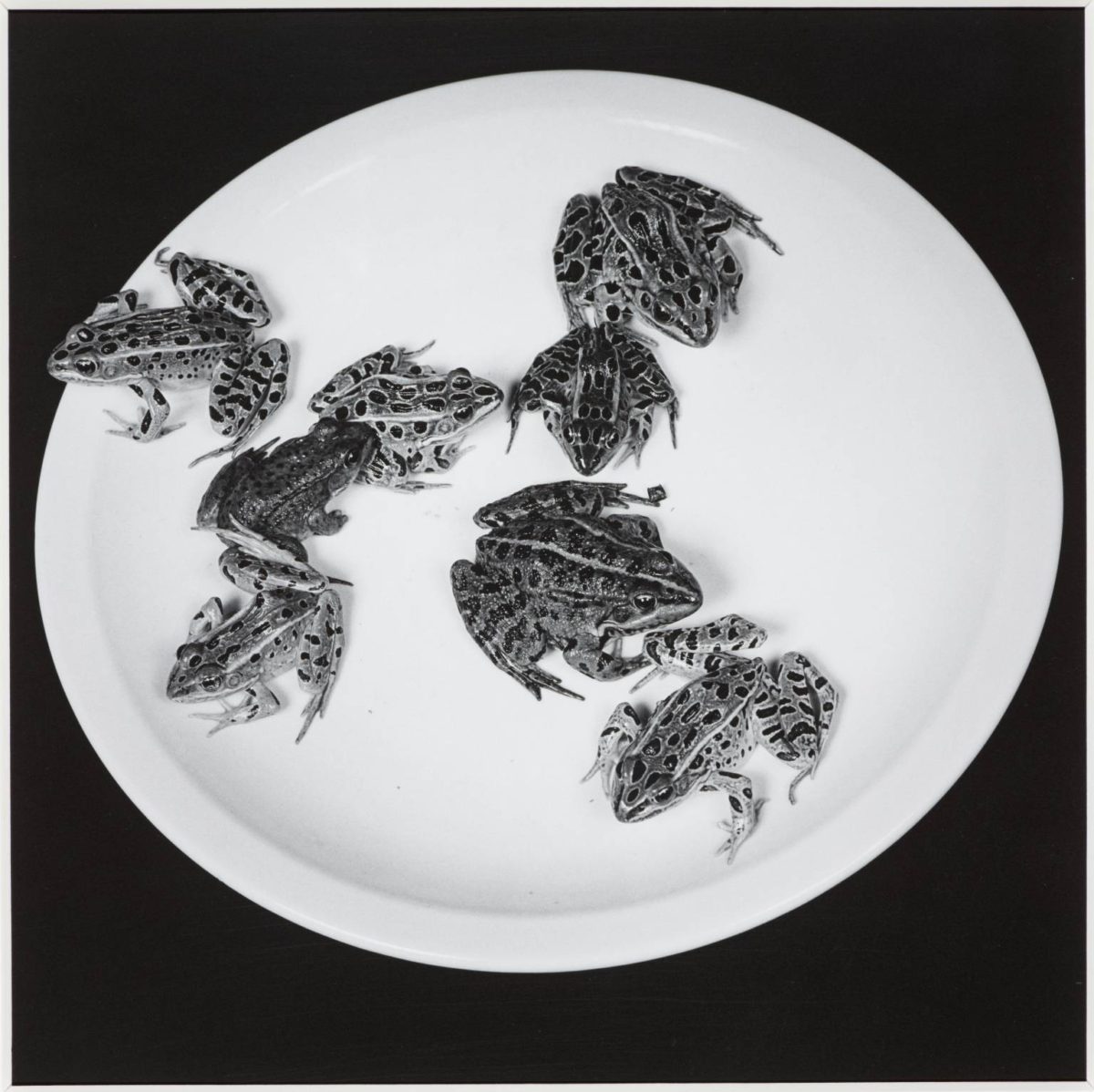 The Sunday Painter || Gillian Lowndes
18 November 2016 – 14 January 2017
Gillian Lowndes was one of the most daring, radical and original post-war generation ceramic artist. Rather than focusing on the functional and decorative like most practitioners of her time, Lowndes' sculptures stand apart through their transgression of the ceramic conventions. Her work predated the expanded ceramics field of the late twentieth and early twenty-first centuries, while her pioneering transformation of clay and found objects places her firmly in the discourse of sculpture. The exhibition at The Sunday Painter will be the largest presentation of her work in London in twenty years and will aim to demonstrate her legacy and influence upon the shifts in ceramic practice.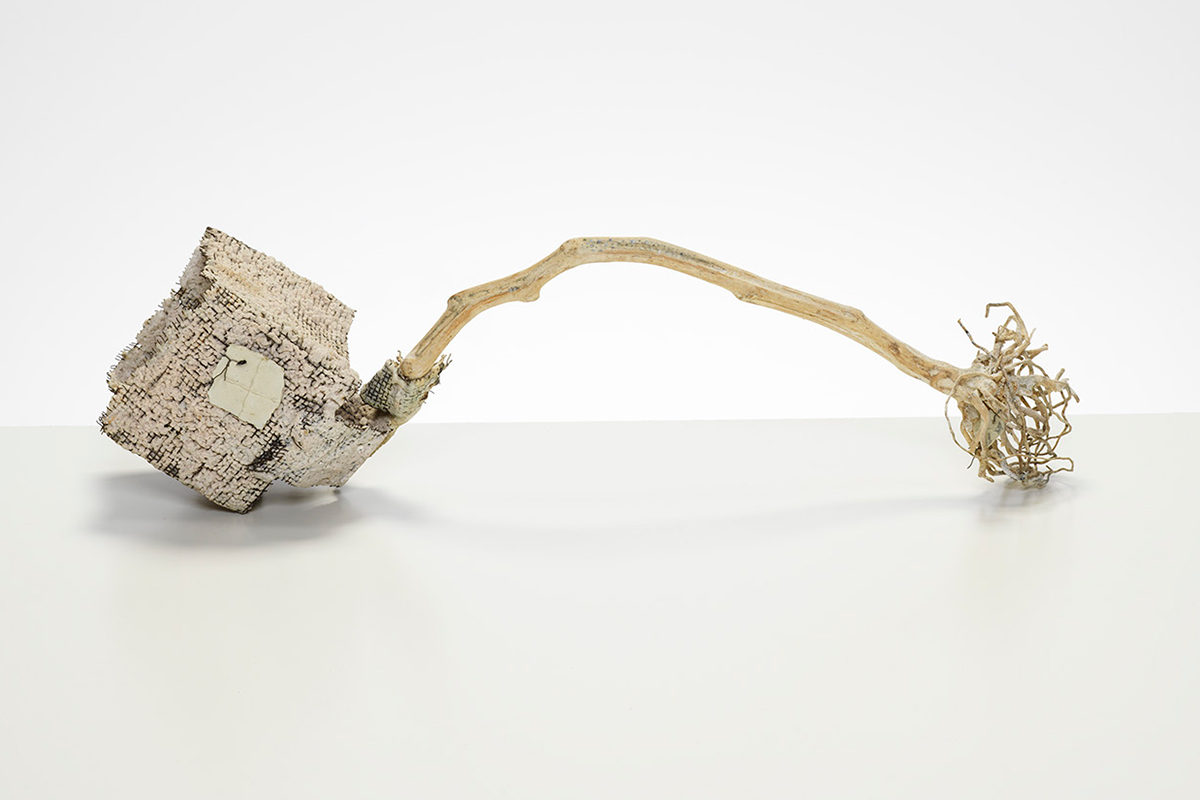 Walhalla, Anselm Kiefer || White Cube Bermondsey
23 November 2016 – 12 February 2017
Walhalla will include a selection of vast new paintings and large-scale sculptures that will transform the gallery's corridors and 9x9x9 space.  In the corridors of the gallery, the walls will be darkened, lighting dimmed, door widths reduced and a series of life-size beds constructed. Through assemblages of soiled bleached clothes, stones, stacks of institutional metal beds or small trees set upon squared off, neatly cut-out sections of earth, the artist makes reference to his earlier work, The Women of the Revolution (Les Femmes de la Révolution) (1992/2013). The exhibition is named after the Walhalla Monument, an iconic acropolis in Bavaria built by Crown Prince Ludwig in 1862.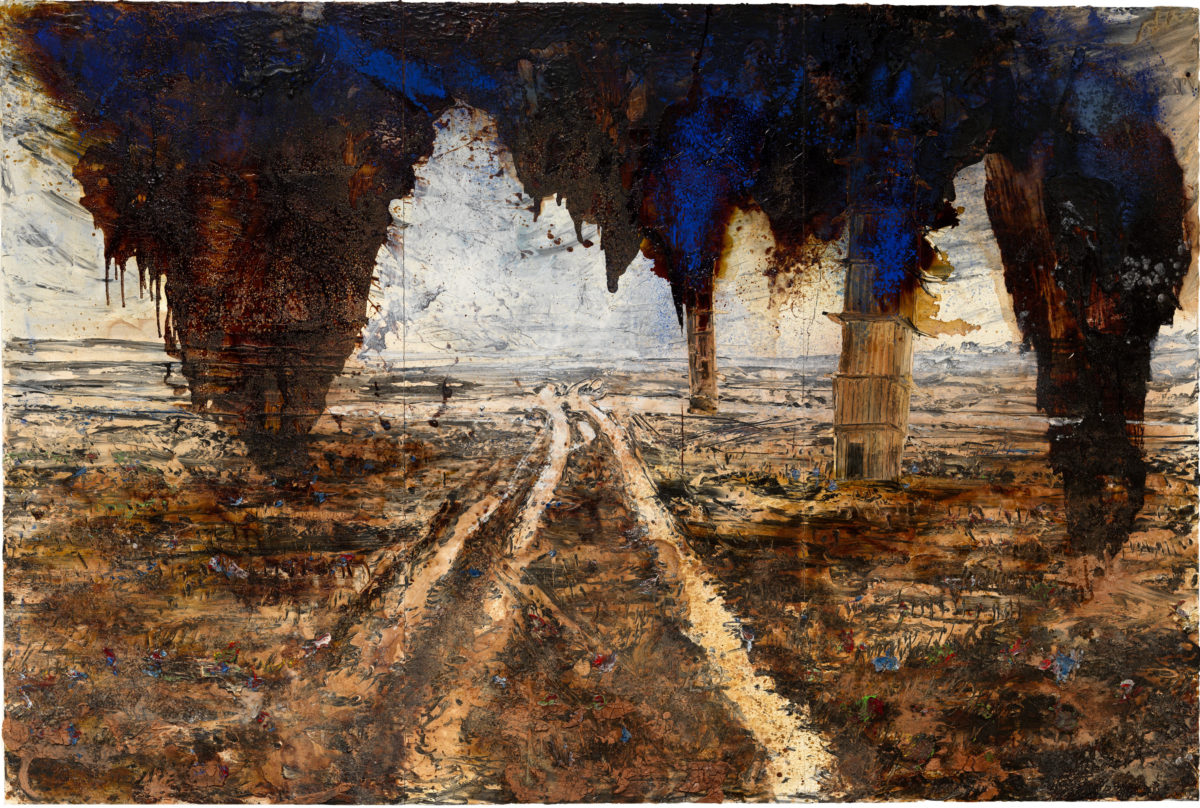 The 2016 Longplayer Conversation || The Anatomy Lecture Theatre
23 November 2016
Each year, leading cultural figures are invited to conduct a public conversation inspired by Longplayer. The composition unfolds in real time over the course of a millennium. In celebration of the five hundredth anniversary of Thomas More's inspirational text, the 2016 Longplayer Conversation will take place as part of Utopia 2016, a collaboration between Somerset House, King's College London and the Courtauld Institute.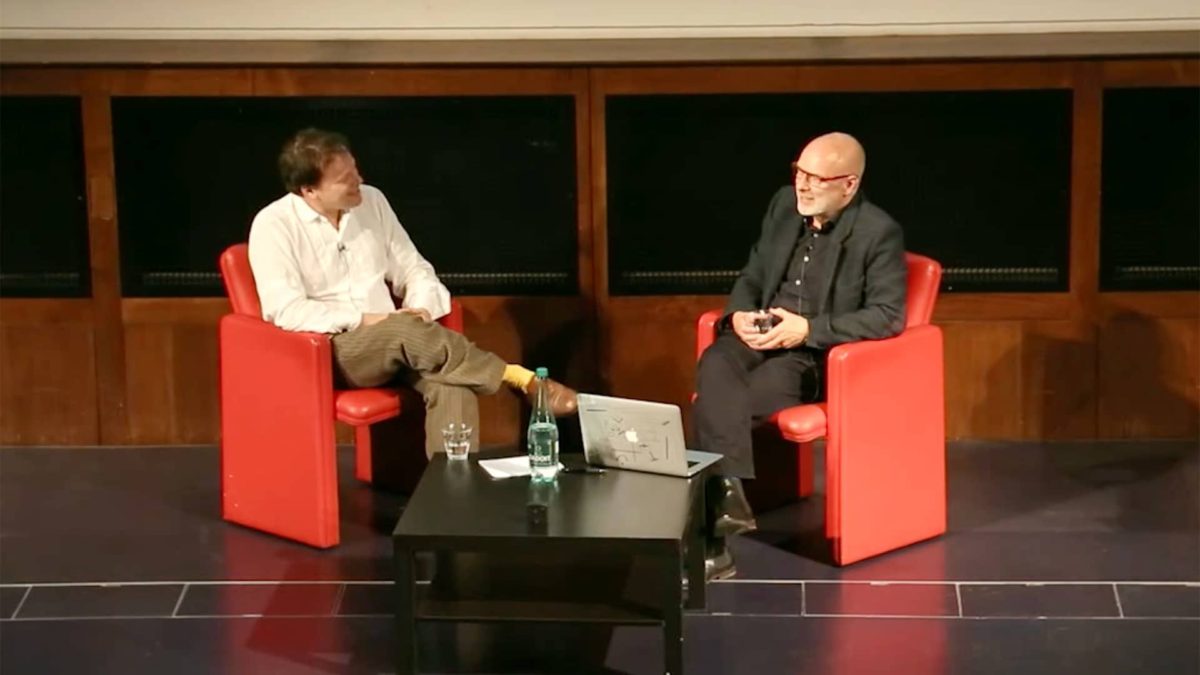 Fear and Love || Design Museum
24 November 2016 – 23 April 2017
Fear and Love, the opening exhibition at the Design Museum in Kensington, presents eleven installations by some of the most innovative designers and architects working today. The works explore a spectrum of issues that define our time, including networked sexuality, sentient robots, slow fashion and settled nomads. The exhibition shows how design is deeply connected not just to commerce and culture but to urgent underlying issues that inspire fear and love. This is a multidisciplinary and global exhibition that aims to capture the mood of the present and establish the Design Museum as the home of design debate. The featured artists include fashion designer Hussein Chalayan, Architect Andrés Jaque, Japanese graphic designer Kenya Hara, Hong Kong-based Rural Urban Framework, and Dutch product designer Christien Meindertsma.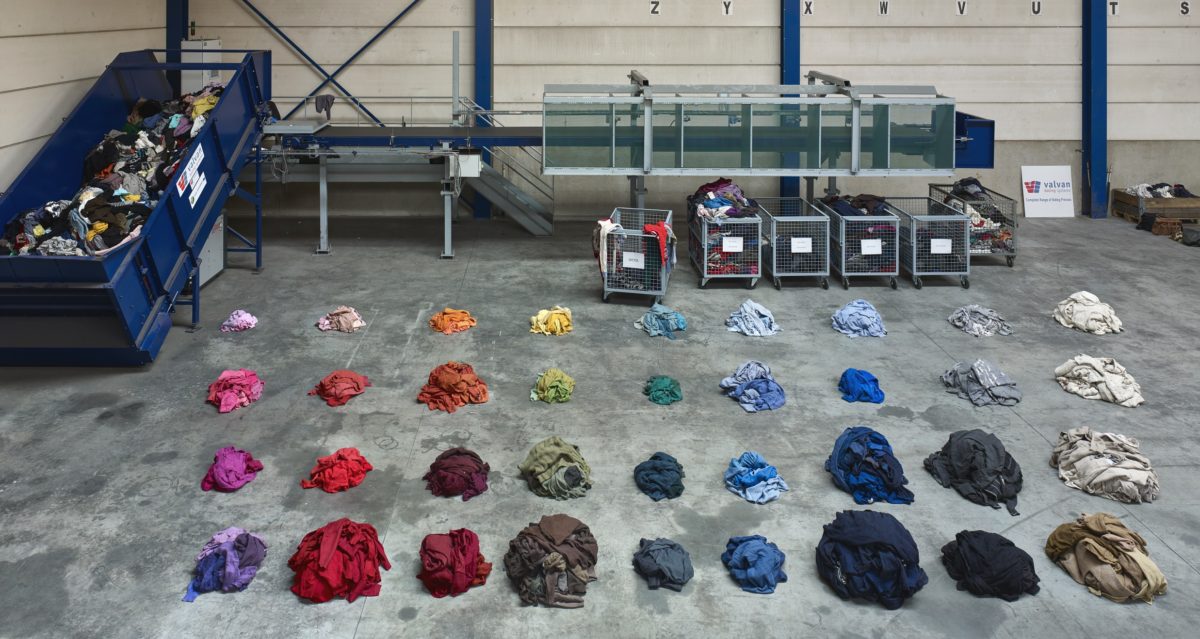 Studio 01 || Somerset House Studios
27 October 2016 – 6 November 2016
Studio 01 highlights some of Somerset House's first resident artists such as LaTurbo Alvedon, an avatar artist who designed a virtual nightclub, and Gareth Pugh, a fashion designer whose sculptural installation of The Tempest's Sycorax marks the 400th anniversary of Shakespeare's death. Inés Cámara Leret, who explores ecology and memory by turning DNA into tangible objects, will show her Memory Stone that records the breath of participants. Collaborative design practice, Superflux, will present a fictional court case of Dynamic Genetics vs. Mann, which is set in a laboratory and imagines the implications posed by a world of mandatory health insurance, genetic risk profiling and backstreet gene-fixing.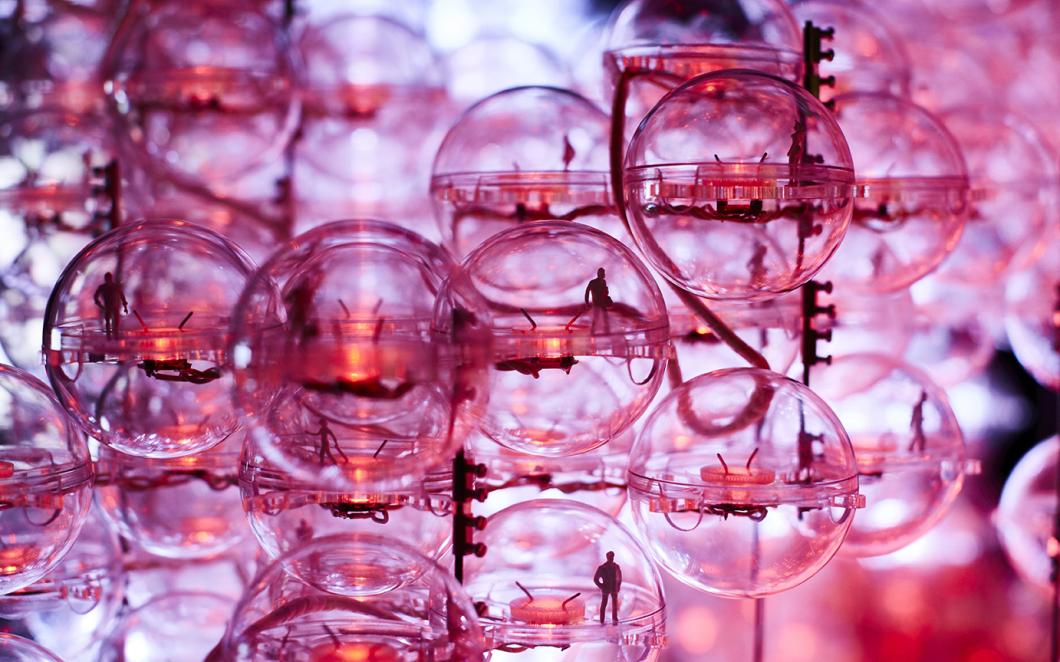 Curated by Tamara Akcay