Interview: Atsuko Kudo, Latex Designer
London-based fashion designer Atsuko Kudo has revolutionised the way in which the world views rubber latex. Though her designs can quite easily be used in the original, expected context of the burlesque performance or the bedroom, eminent figures from popular culture confirm their versatility; dresses from the line have made numerous appearances on the red carpet, in major Hollywood blockbusters and have even been worn in royal company. Something Curated spoke with Kudo at her Holloway Road store to learn more about her recent projects, and her ongoing vision to redefine the fabric which she believes has the potential to empower women.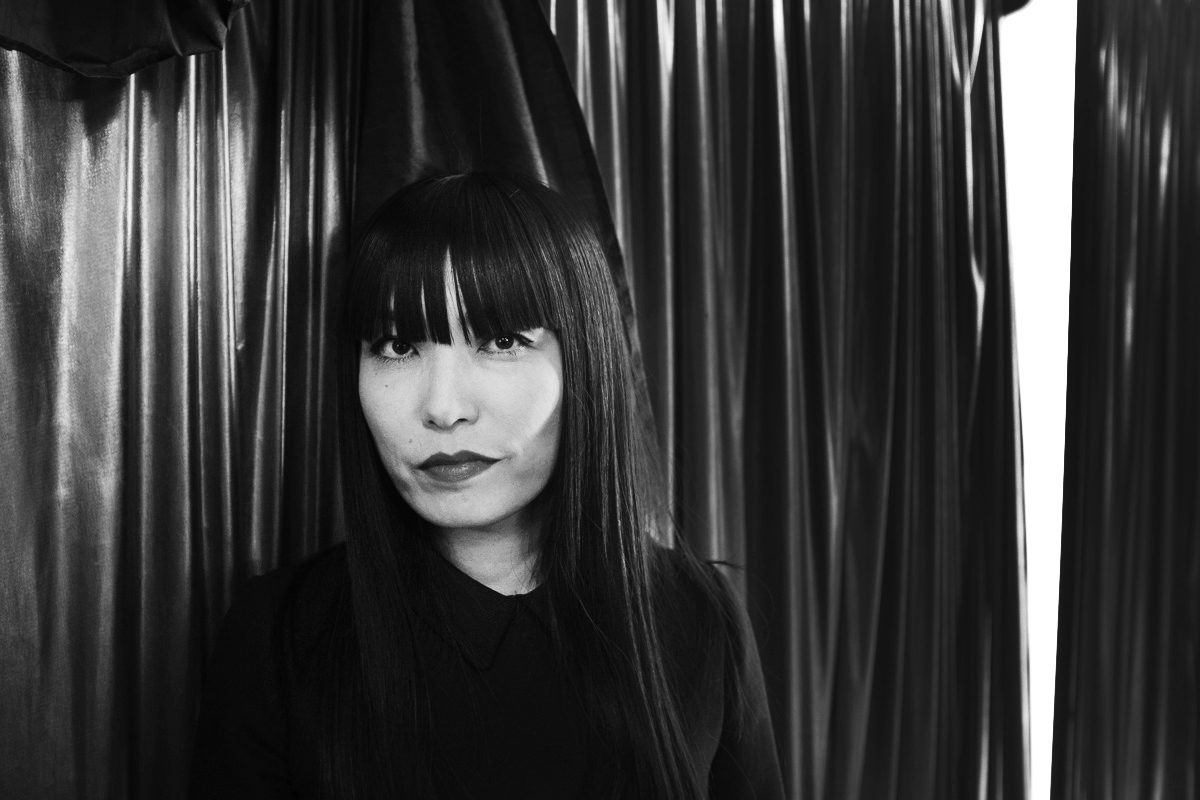 Something Curated: How did you get into this field?
Atsuko Kudo: I went to Vantan Design Institute, a fashion school in Tokyo, Japan. It was a three-year course, during which time we worked on various projects. There was one where everyone was supposed to go to a design shop, enquire about the products and learn something new – I went to a fetish shop, which was obviously quite unusual. It was there that I discovered latex fabric, bought it, tried it on, and felt empowered. At the time latex was something quite kinky, you'd think of dungeon fetish mistresses, that kind of thing. Recalling how I'd felt trying it on, I thought it could be used to empower women, not only in this other context.
So my interest began there and expanded to the corset and period costumes. I wanted to study theatre costume design so I went to England, at the time Japan was more conservative with these things. I did a two-year NHD course at the London College of Fashion in the early 90s', where I discovered a bit more of a DIY approach. I learned many new ways of doing things. In the mid 90s' I started working in a fetish shop on Holloway Road next to the studio we're in currently. I got sacked because I was too slow, so started where I am now, in this same shop, doing mail ordering. Gradually I started making designs for myself, I guess what I made was different to what everyone else was doing at the time. Things happened slowly. There was a West End Burlesque Show, for which I designed a few pieces. After that I designed for Coco de Mer for their very first season, when it opened; I guess this launched the Atsuko Kudo label.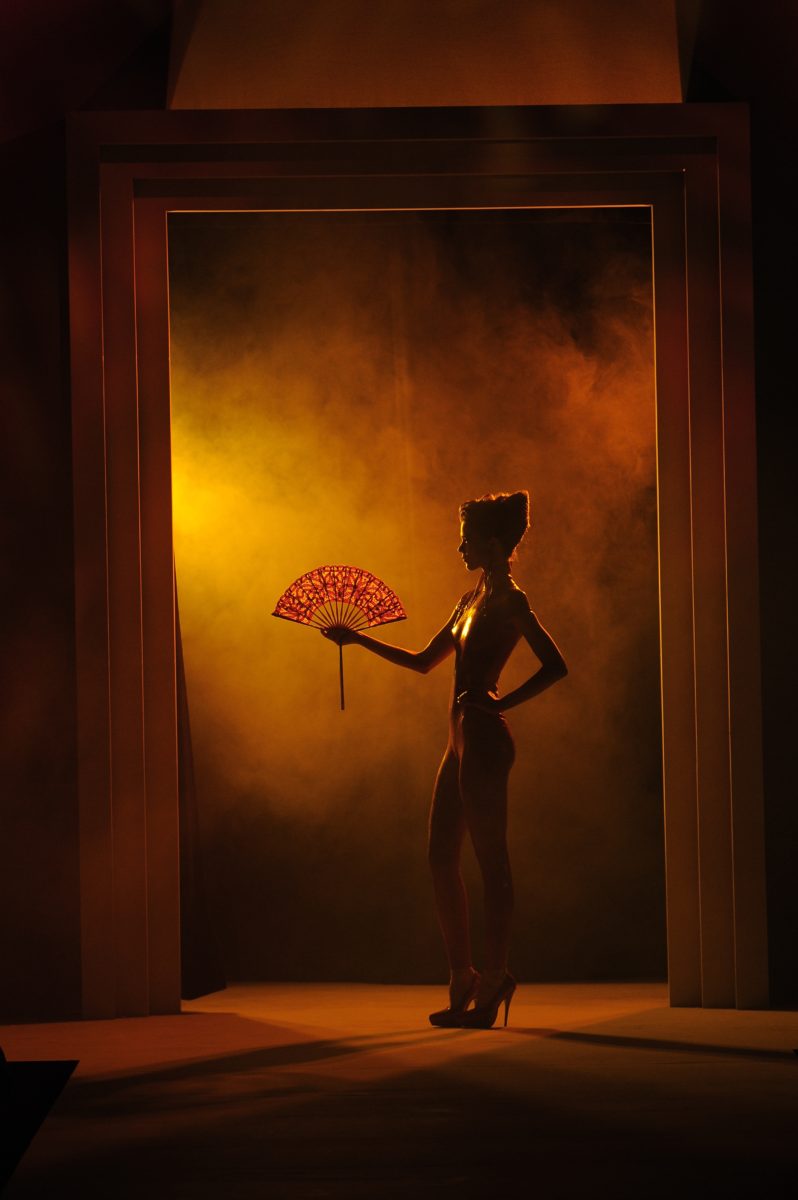 SC: Could you talk to us about the vision and ethos behind Atsuko Kudo?
AK: I want to make clothes for women who want to look and feel beautiful, feminine and strong. I think latex empowers women. I also want to make the world a shinier place.
SC: Broadly speaking, how would you describe your approach as a designer?
AK: I know if latex fits properly it's going to make women feel great. I want to make women feel great and I believe that I can work with any woman, regardless of shape, size and age. Some people think latex is only for size zero models, but if you have flesh, it does show off your natural curves. With normal clothes there are sizes such as 12, 10, 8 and so on, but here it's not that simple. Size is important – the latex outfit has to fit perfectly.
SC: Why is latex your material of choice?
AK: It's new for many, it's versatile, it has a lot of potential. It has a second skin quality. It's perfect for the body conscious.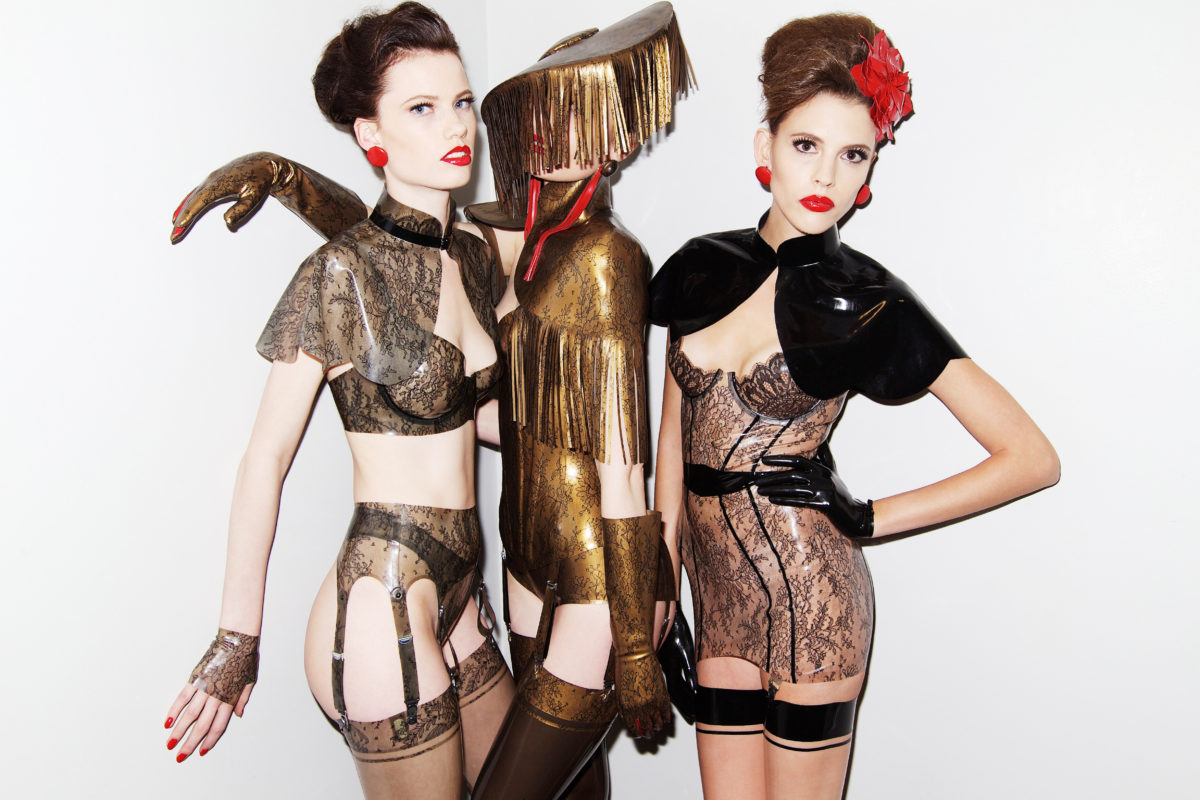 SC: Who are some of the people you've most enjoyed designing for?
AK: Lady Gaga was fun to work with, she's very creative, we met during her "crazy time" and I made her costume for her Glastonbury performance in 2009. I also made the costume she wore when she met the Queen. Prior to this, latex was very underground – this encounter brought it into a more mainstream context, redefining it. We recently worked with Beyoncé, which was very interesting; we produced several pieces for her tour this year. They were mostly Victorian period-inspired pieces. And we recently made another piece for her Tidal Charity Concert in Brooklyn with Jay-Z. These two ladies work very differently but both were great to work with.
SC: Who or what inspires you?
AK: Women. I want them to enjoy being themselves and feel strong. In terms of designers, Christian Dior – I love his style. And Coco Chanel for her strength.
SC: What projects are you currently working on?
AK: The frustrating thing is we cannot really say until the project comes out, but we're currently working on the costumes for some interesting cult and feature films. I can speak about some of the stuff we've done very recently. This year Zoolander 2 came out. We dressed Ariana Grande. First she didn't like it, she was quite hesitant about wearing latex, but she came back for more pieces for her recent album. We were also chosen for this year's annual Mercedes Benz fashion campaign; watching the film, it looks like CGI, but it's really latex. We were asked to vacuum-wrap a car in a huge tennis court-sized sheet of latex and dress super model Natasha Poly. The resulting film was directed by Jeff Barker and was shot in Miami. This was a great project to be involved with.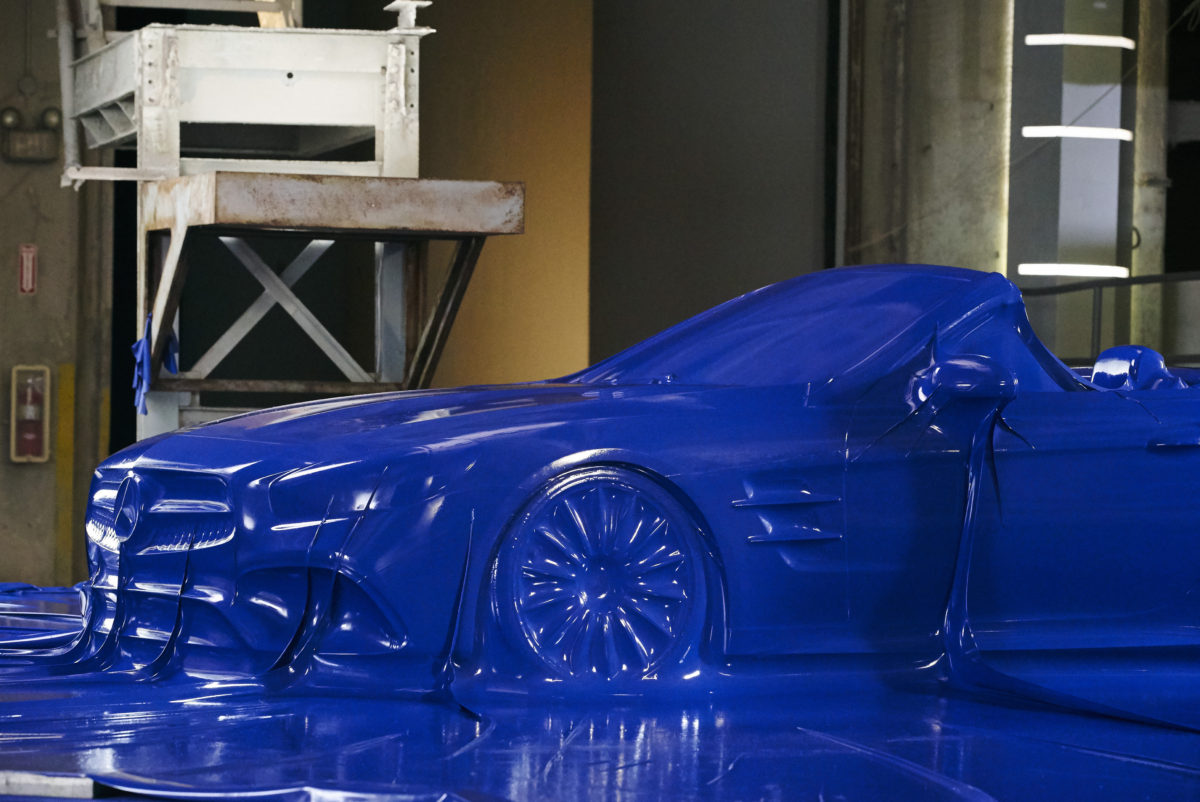 SC: What's the story behind your most recent collection?
AK: We haven't done a new one for quite a while as we are busy on commercial projects, there's a mix of old and new in here, most of it is timeless. But my last collection was called Restricted Love and was in some ways an homage to the film In The Mood for Love. We like to take very special care with each collection so we are happy that we don't do seasonal collections. We are lucky that we are able to create new collections when the moment is right for us.
SC: Could you tell us about some of your most memorable collaborations?
AK: We worked with fashion photographer Nick Knight for an online video for show studio entitled 'Dressing for Pleasure' – the objective was to show how latex empowers women. The model Victoria Skyte slowly dresses in latex, we try to avoid revealing flesh and ensure she is beautiful in every moment; she becomes increasingly empowered.
SC: How did the 2009 campaign to raise awareness about AIDS with Lady Gaga come about? 
AK: Thierry Mugler's former brand of the same name got in touch, though by the time we worked together Nicola Formichetti was the new Creative Director. We worked together on what was principally their idea. Lady Gaga was the celebrity icon at the forefront of the campaign.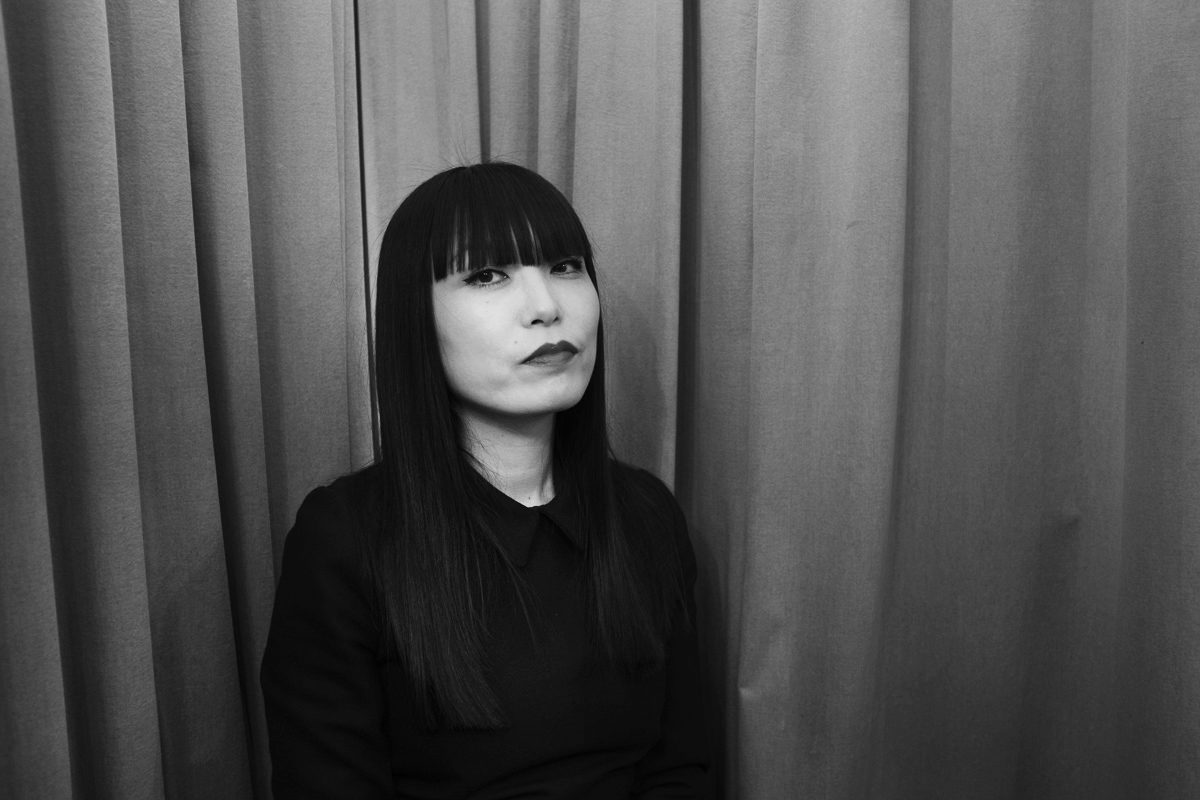 SC: Why do you think your designs are so appealing to eminent figures such as Beyoncé, Lady Gaga and Kate Moss?
AK: Latex has an element of magic, we try really hard to make it fit. We pay a lot of attention to detail. Dita Von Teese first wore our clothing at a red carpet event, same scene (burlesque) Italian Vogue & French Vogue, Carine Roitfeld, the editor of French Vogue and Steven Meisel helped launch the brand. People started noticing us, and what we do is unique so people travel for it. John Sutcliffe was the first person using latex for fashion in the 50s and 60s. Vivienne Westwood used it too, it was a fashion statement and something commonly worn by punks – it's really timeless. Her work was influenced by John Sutcliffe.
SC: What are the biggest challenges fashion designers are faced with today?
AK: Keeping up with new fashion collections and following trends. I can't do that personally, I hope other designers don't burn themselves out doing so. Many working in the fashion industry have crazy schedules. It's hard to compete in the online shopping market place but we do sell well over the internet. We're more bespoke — we try to keep up with sizes, clients who can't make it to our studios send us measurements. Some celebrities we don't ever get to meet, including Ariana Grande, but hers was still a good fit.
SC: Are there any particular models, designers or photographers that you are keen to work with in the future?
AK: One day we'd love to work with Nick Knight again. We worked with him on the SHOWstudio programme. Another dream of mine, I'd like to dress the Queen.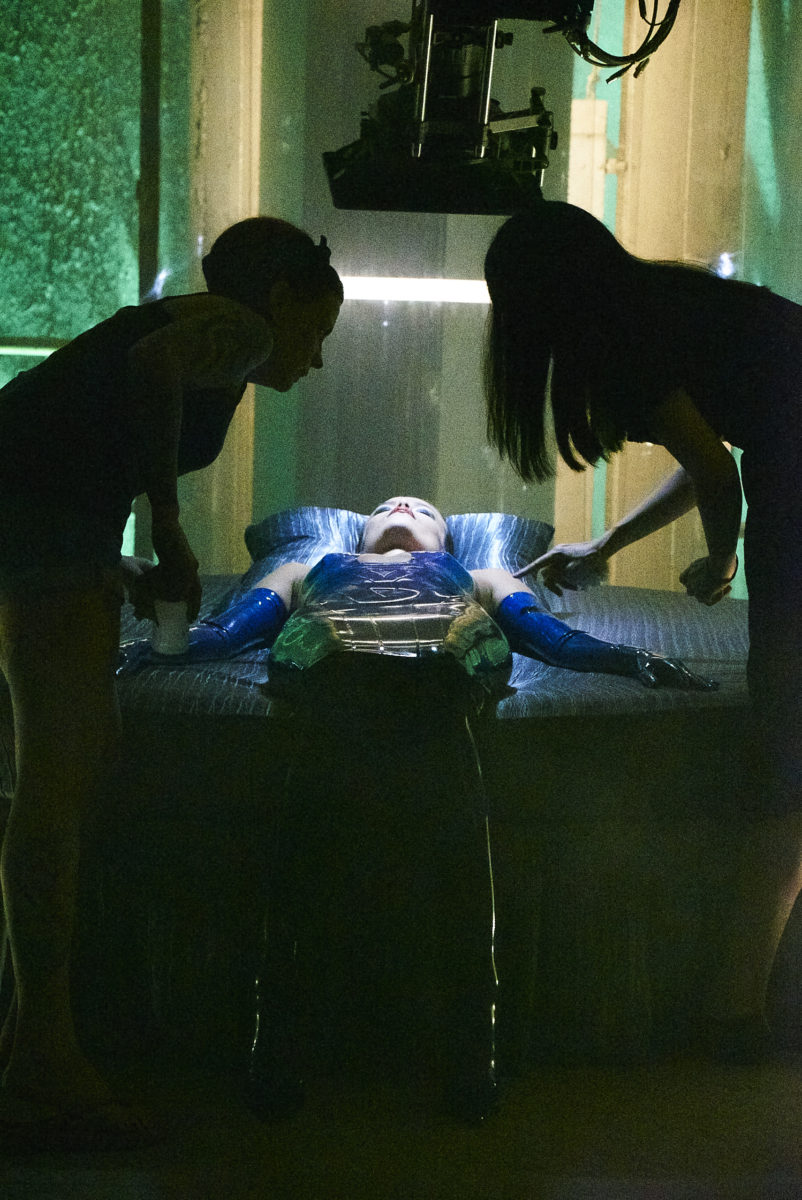 SC: Tell us about some of the projects or designs of which you are most proud.
AK: The costume I designed for Lady Gaga which she wore when she met the Queen. It was a special moment for latex, so I'm proud of that. I went to the Queen's Diamond Jubilee exhibition which showed one picture for each of the 60 years in Windsor Castle; there were many pictures of the Queen with the president of the USA, with her horse, the Red Arrows, among all these other images, there was one picture of her with Lady Gaga, who was wearing a red latex dress. That was the shot the curators of the exhibition chose for 2009.
Another thing I was very proud of was our participation in the V&A 'Ballgowns – British Glamour Since 1950' exhibition in 2012. They asked us to open this exhibition, representing the more contemporary aspect of ballgowns. We dressed a model for the press launch and exhibited the same dress at the exhibition. We are not a big fashion house so it was amazing to be involved with this.
SC: What does your typical daily schedule look like?
AK: We work with individual costumes, check orders, do fittings. I'm normally in the studio and the shop!
SC: Are there any fashion designers that you think are doing something particularly interesting right now?
AK: I like Vivienne Westwood because she is another strong female designer – I like designers who have personality.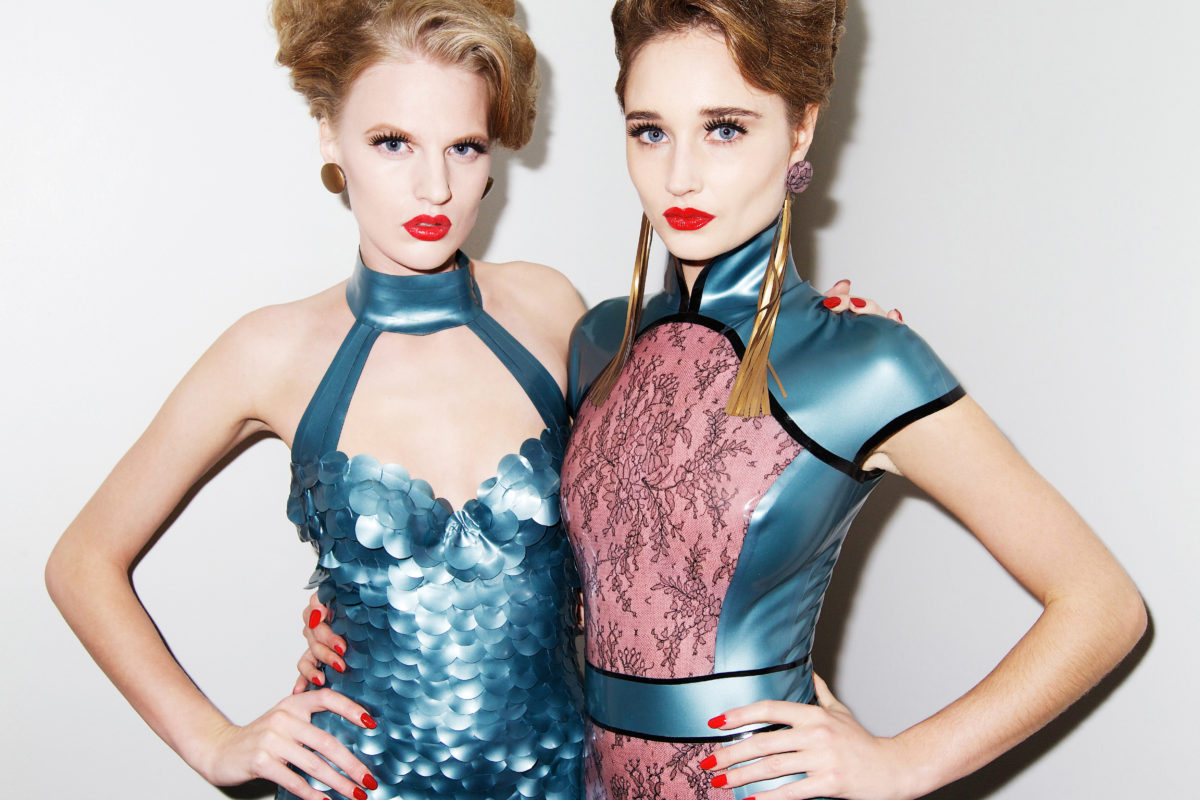 SC: One golden piece of advice you would give to an aspiring designer?
AK: When I started, some people told me that what I was doing was a bad idea, but I stuck with it. If you want to do something, stick with it. Try to do the right thing every day and believe in whatever it is you want to do. Also, work with great people – that's really important.
SC: What does London, and this area in particular, offer you as a designer?
AK: This area has become gentrified, but it used to be rougher; in the past there were loads of fetish shops here. Now there are very few. If you are doing something interesting, people do travel to get to you, so it doesn't really matter that we're not centrally located.
SC: Where do you live in London and what drew you there?
AK: Crouch End, it's quieter and has a village feel.
SC: Preferred work attire?
AK: I shouldn't wear black given that I'm often working with white talcum powder when fitting latex, but I tend to wear black on most days.
SC: Favourite place to shop in London? 
AK: There's an antique shop not far from here called Ooh La La – they sell some really interesting furniture, vintage clothing and old trinkets.
SC: Favourite restaurant in London?
AK: Dinings – they offer fusion Japanese cuisine, it's not totally authentic Japanese food but what they offer is really good. The head chef first started out as a chef at Nobu. 
SC: Where would you live if not London?
AK: Tokyo, it's an interesting city. I didn't leave because I didn't like it, I just loved London and got stuck. I do love Japan and I didn't intend to stay here. Japan didn't really have a latex scene – they did, but it was more fetishised, not fashion-orientated. In London there's more of a connection between fashion and the nightclub. If not Tokyo, perhaps Los Angeles. I've never been there but I feel as though I would like it.
Interview & Portraits by Elizabeth Sulis Gear