Fowlds Café: Jack Wilkinson and Hanne Cole's Reinvention Of A Family Upholsterer
In the quiet neighbourhood of Walworth, South London, an upholstering legacy has survived and been reinvented by means of a creative partnership, delivering excellent coffee, a daily seasonal changing menu of home-cooked food, fresh bread and pastries in the form of Fowlds Café.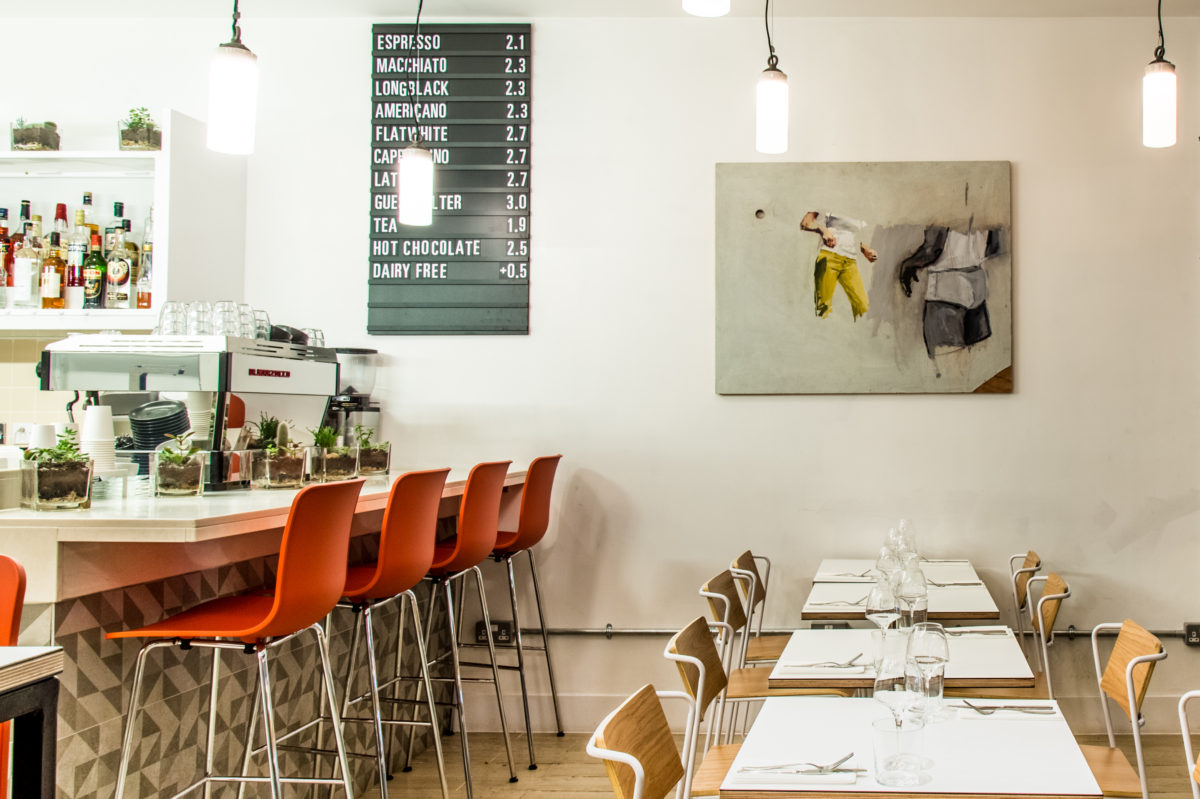 Master Upholster James Fowlds first set up shop in 1870 in Walworth, moving to their present location at 3 Addington Square, Camberwell in 1926. The workshop remains in the family, with Bob Fowlds as owner and upholsterer.
Jack Wilkinson, a creative visual designer who had worked both in art direction for television as well as in retail design for brands that include Selfridges and Sipsmith Gin, envisioned the notion of the café in an upholstery workshop whilst completing his Masters in Product Design. Wilkinson approached Bob Fowlds to set up a café at the front of the family's workshop and invited along Hanne Cole, a friend and, crucially, talented cook, to partner with him in bringing the idea to life. Wilkinson and Cole, both locals have been sensitive to the upholstering legacy, enhancing the workshop with its new café, flowers and artwork whilst maintaining much of the workshops heritage, including its signage.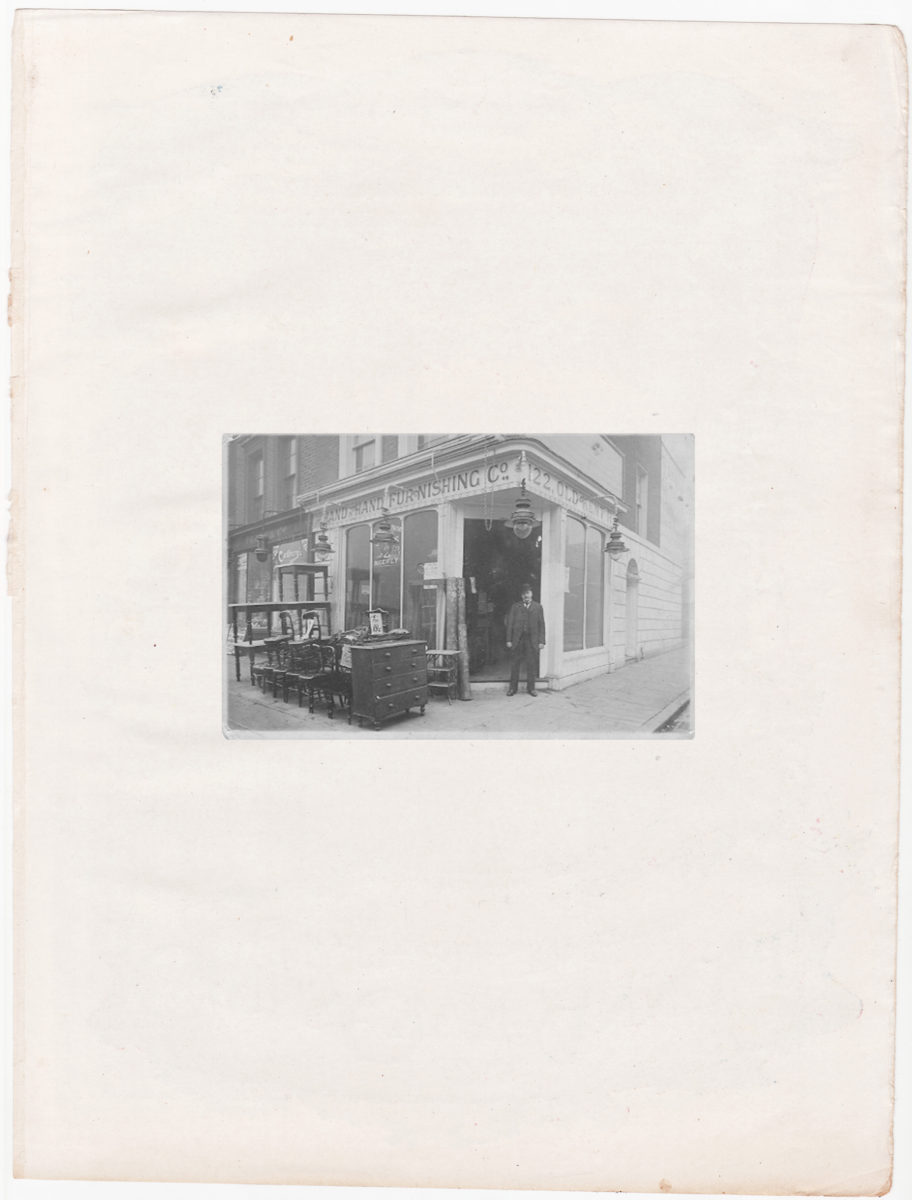 The café, which launched in 2014, is compact with an interior laden with history, serving to accentuate its cosiness. Aesthetics aside, great coffee from Square Mile an East London based roastery, fresh pastries, cakes and bread and daily changing home-cooked seasonal food from Cole are the mainstays at Fowlds. Thursday to Saturday the team open in the evenings to serve bar snacks, craft beers, wine and cocktails. 'Fowlds Feasts' is also an occasional 30-person supper club held in the upholstery workshop itself behind the café.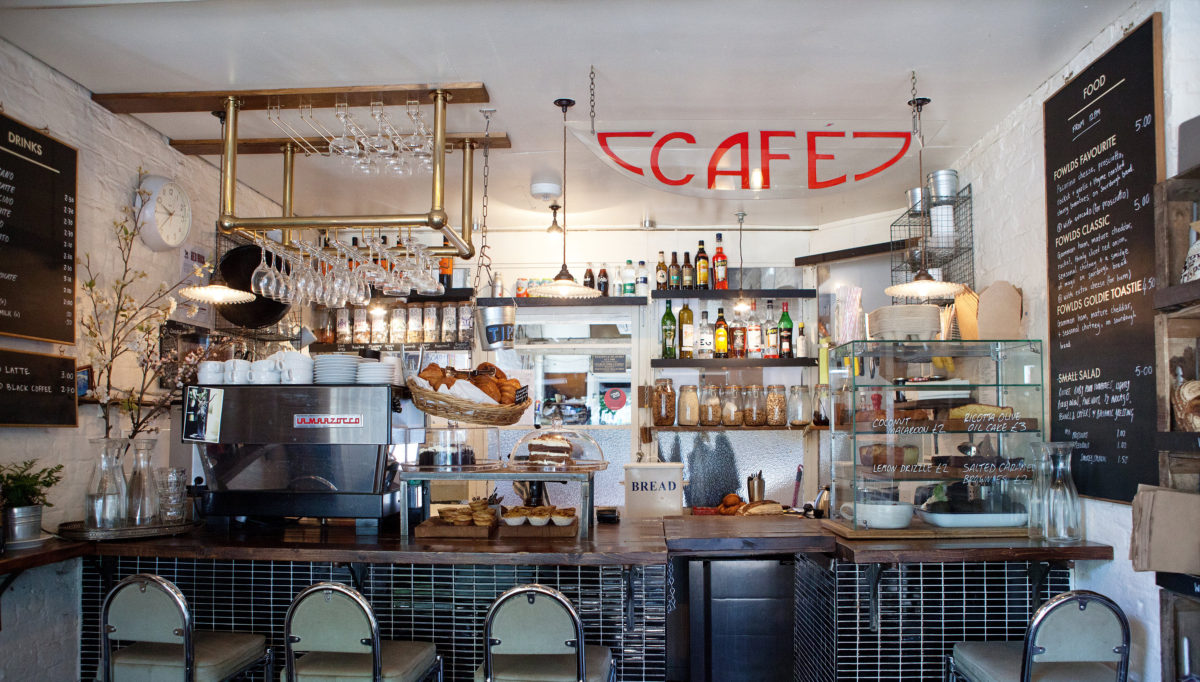 Building on their success at Fowlds, Wilkinson and Cole more recently launched Louie Louie at 347 Walworth Road in January 2016. Taking its name from the iconic 1960's record by The Kingsmen, Louie Louie is a café by day that transforms into a bar,restaurant and music venue in the evening. Its minimalist interior sits strikingly amongst its neighbours, as does its flavoursome menu from Chef-in-Residence Oded Oren, who has moved from his summer residency at East London's Oval Space to South London to serve his signature Mediterranean cuisine with an Israeli twist. Music is also played on a hi-fi for that nostalgic touch.
Words by Rosie Robertson | Images courtesy of Fowlds Café