Master Craftsmen: The London Foundries Behind Iconic Artworks & City Landmarks
The earliest known lost-wax castings date back to the early dynasties of Egypt, nearly 7,000 years ago, when metal was poured into investments of fired clay that had been fashioned with the help of wax. Later, between 4,000 and 3,000 B.C., bronze was discovered as being a metal that was harder than copper or tin alone. Thus began the era known as the Bronze Age. Ancient bronze castings have withstood the centuries, tangibly conveying the values of past cultures, their religions, and their social structures, through art and functional objects. In simplified terms, a foundry is a factory where castings are produced by melting metal, pouring liquid metal into a mold, then allowing it to solidify. London's rich history of metal casting is perhaps epitomised by the Whitechapel Bell Foundry, officially considered Britain's oldest manufacturing company, having been established in 1570 and still continuing to operate today. Taking a closer look at the master craftspeople behind iconic artworks, and some of London's most recognisable landmarks, Something Curated has compiled a list of the best foundries in and around the city.
AB Fine Art Foundry || Jerry Hughes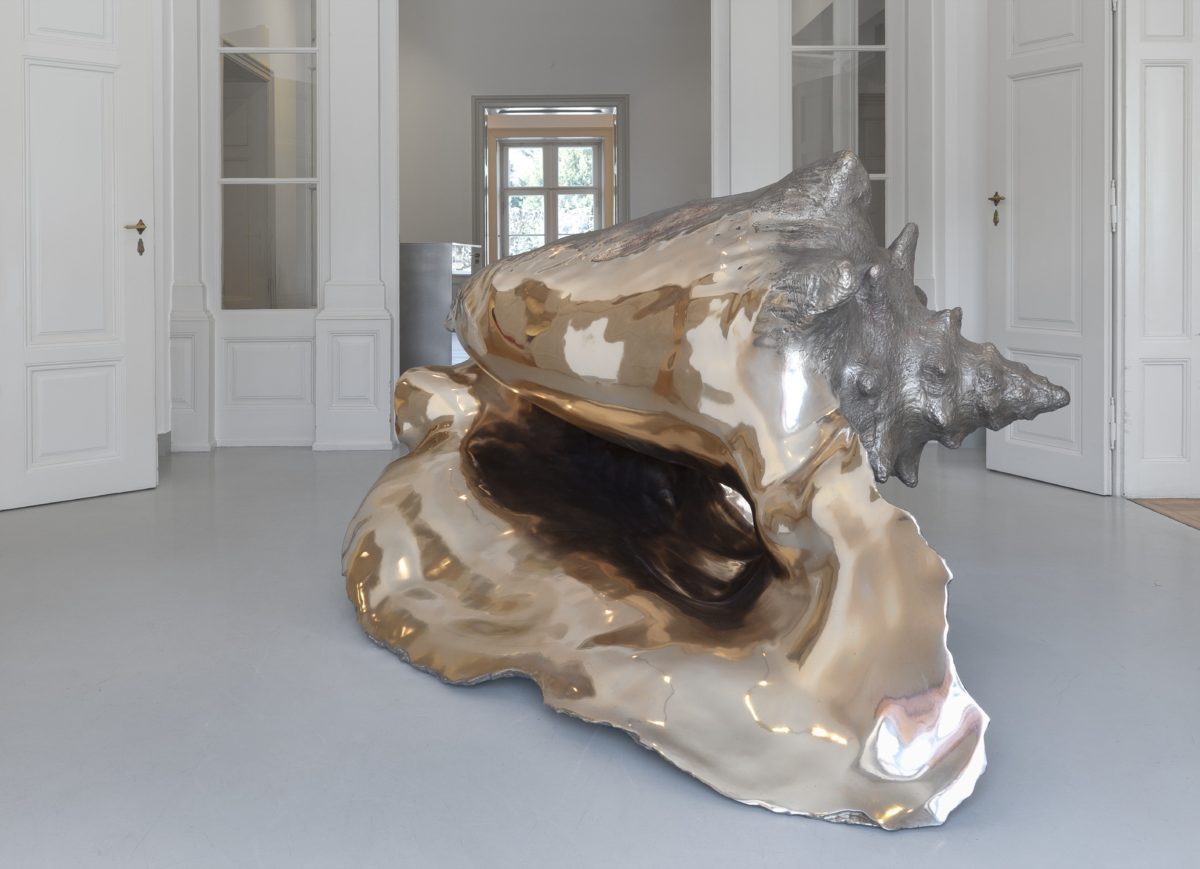 AB Fine Art Foundry has been based in the East End of London since it was founded in 1992. The building itself was originally part of the Spratt's Dog Biscuit Factory. Widely regarded as one of Europe's leading fine art foundries, AB Fine Art, managed by Jerry Hughes, specialise in bronze casting, frequently partnering with many of the world's most celebrated artists, including Anish Kapoor, Barry Flanagan, Anthony Gormley, Marc Quinn, Tracey Emin and Gary Hume. "We are facilitators and custodians of a craft that is thousands of years old," says Hughes. "It needs to be kept and passed on. Most of our staff have been to art college. They empathise and are passionate about what they do."
Morris Singer Foundry || Mark Earle & Judith O'Boyle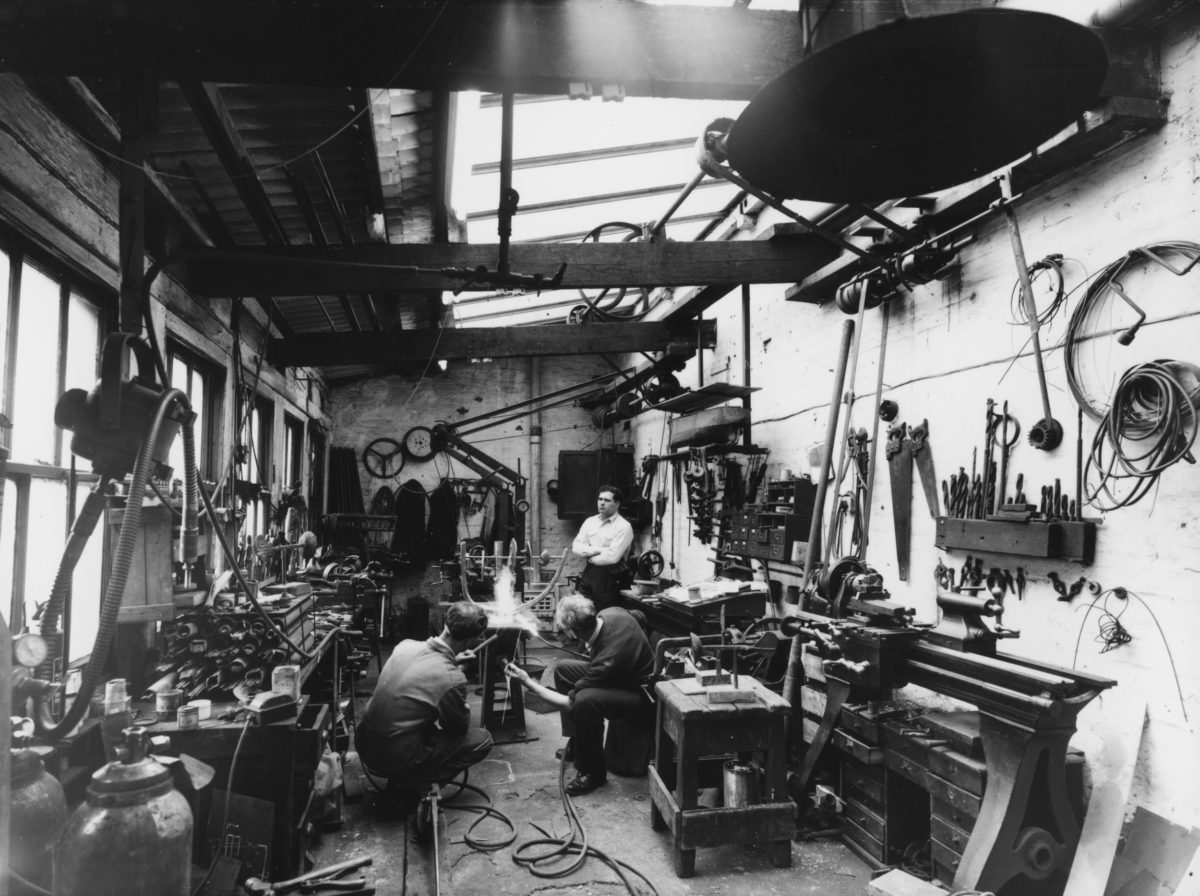 During its 170-year history, Morris Singer Art Founders has been responsible for a number of London's landmark statues, such as the four bronze lions in Trafalgar Square. Based on their industrial facilities in Hampshire, Morris Singer caters for well known artists with a wide range of casting and sculpture services including mould making, sand casting, lost-wax casting, patination, enlarging, restoration and on-site installations. The foundry, whose origins date back to 1848, have worked with icons like Eduardo Paolozzi, Henry Moore and Barbara Hepworth, as well as contemporaries, including Simon Dyer and Jill Berelowitz, in recent times.
Bronze Age Sculpture Casting Foundry || Mark Kennedy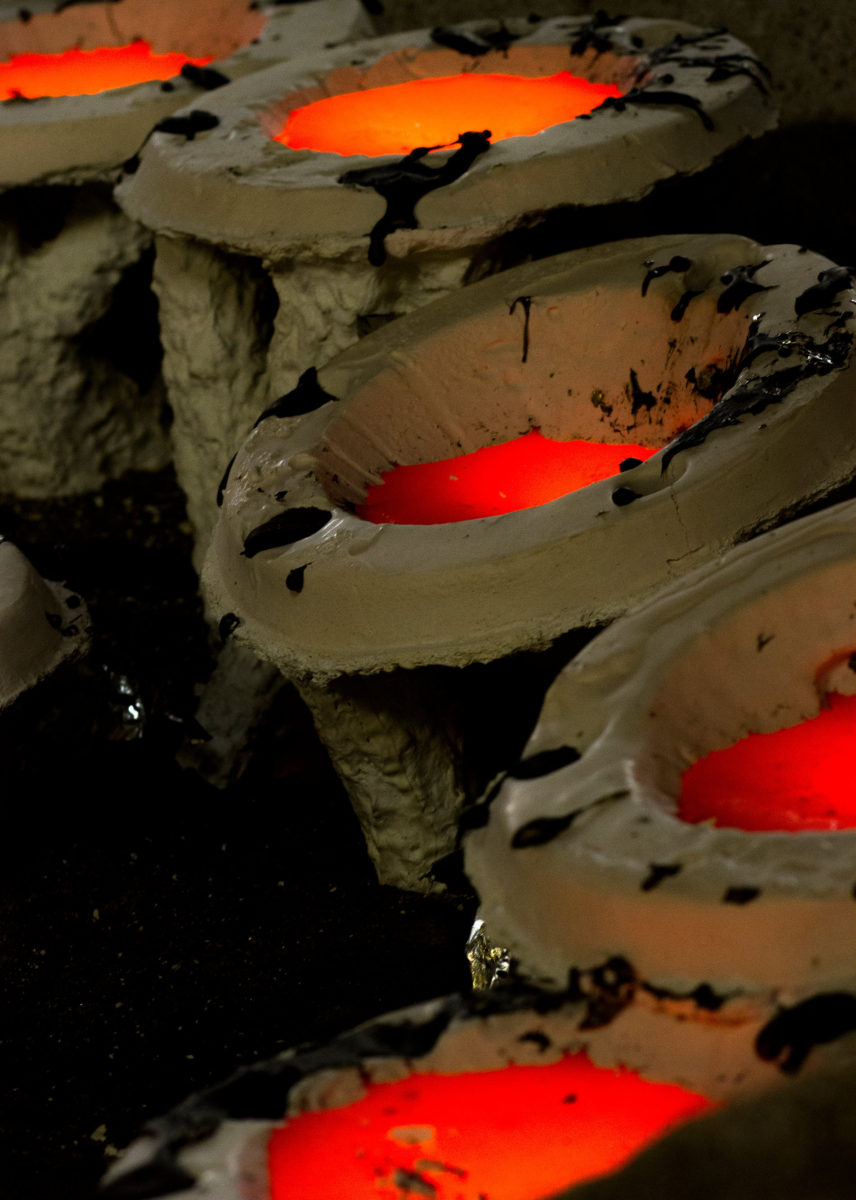 Bronze Age Sculpture Casting Foundry, established in 1989, is operated under the direction of Mark Kennedy. A wide variety and scale of sculpture can be cast at the foundry, which is situated in the Docklands. One of London's largest established Bronze foundries, Bronze Age offers the highest level of craftsmanship and impartial advice based on many years of experience. Artists who have worked with the foundry include Fiona Banner, Charles Avery, Olivia Musgrave and Dorte Skrumsager. Also featuring an exhibition space, Limehouse Gallery showcases a contemporary range of artists' work, all of which have been cast within the adjoining foundry, enabling visitors to purchase a range of locally handcrafted bronze artworks.
Art Bronze Foundry || Philip Freiensener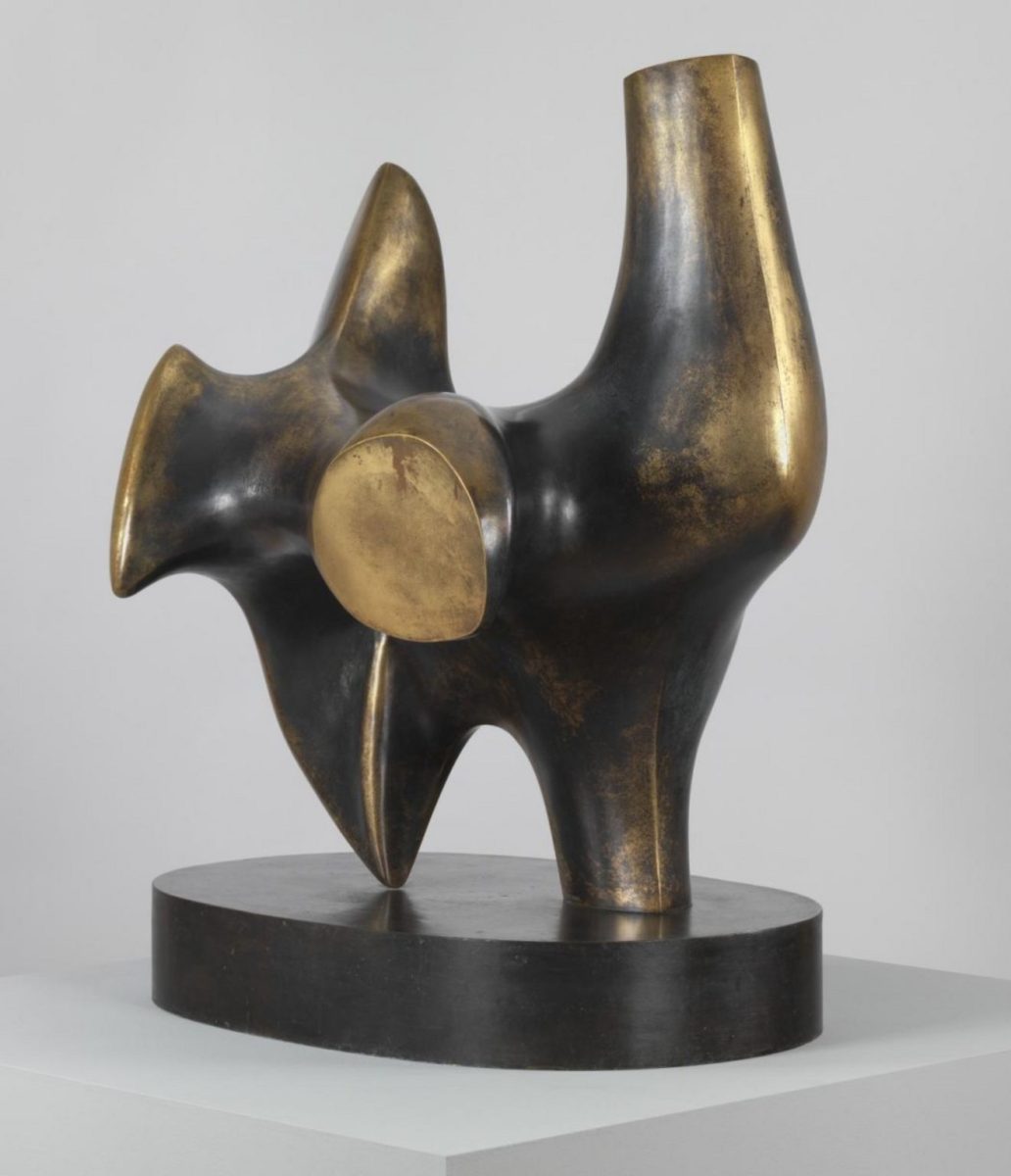 The Art Bronze Foundry was established in 1922 by its founder Charles Gaskin. From its first premises on Fulham Road, Chelsea, it located to Michael Road in 1953, where it remains at the heart of London's fine art scene. It is one of the oldest art foundries in London and has been a family business for three generations. Today, Michael Gaskin is the retired chairman, and Charles' great nephew Philip Freiensener is now Managing Director. The Art Bronze Foundry has been at the forefront of bronze casting for sculptors, executing work for the great artists including Henry Moore, Elizabeth Frink, Jacob Epstein, Anthony Caro, Michael Ayrton, Barbara Hepworth and David Wynne. The foundry has played a key role in the adornment of homes and cities throughout the world.
London Bronze Casting || Vincent Jack, Derek Bayley & Thomas Winstanley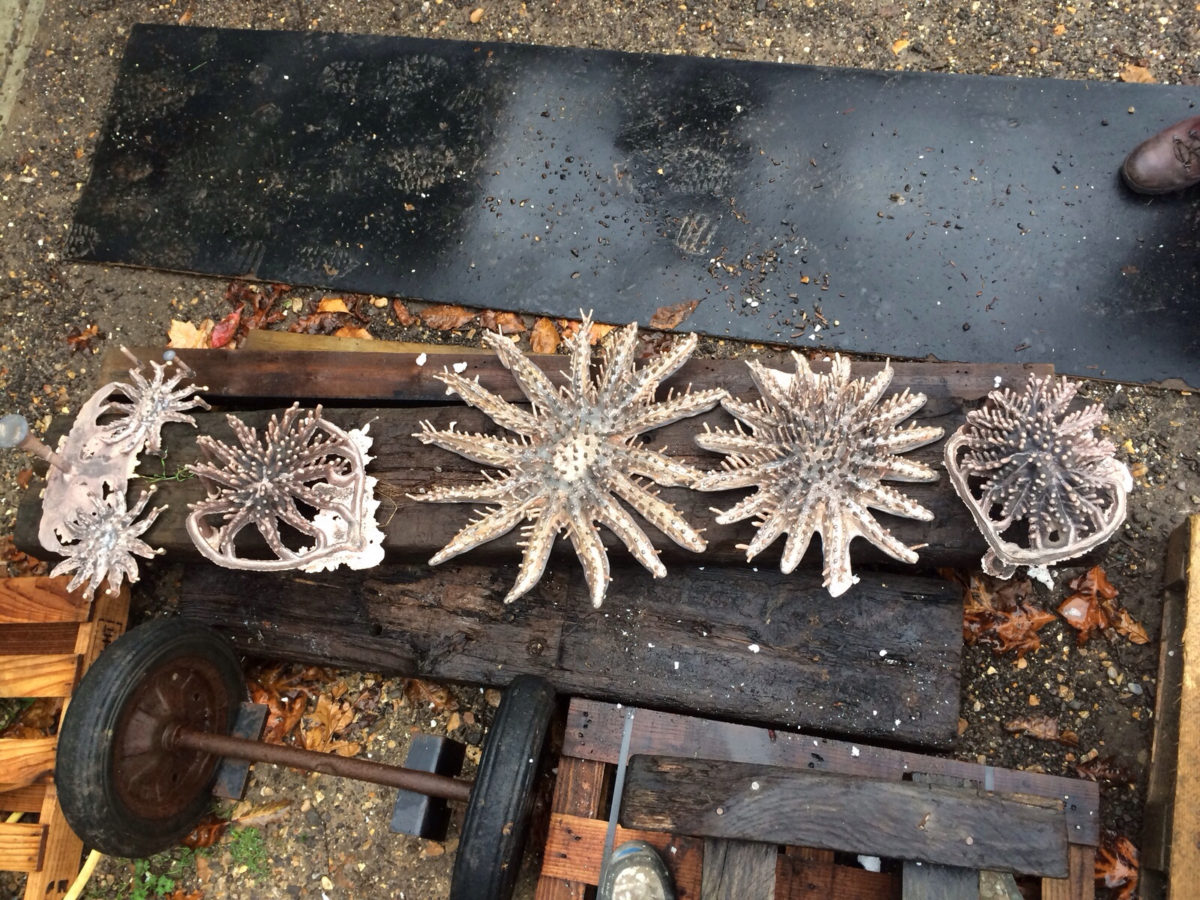 London Bronze Casting, run by Vincent Jack, Derek Bayley and Thomas Winstanley, could be described as the relative newcomers to this industry, though they have already worked with eminent artists including Thomas J Price and Ryan Gander. Since graduating from the Royal College of Art in 2007, Winstanley has been developing his practice of the Lost Wax Bronze casting process. Bayley studied fine art at the University of Cape Town where he fell in love with bronze patination. Since graduating in 2005, his focus has been on developing a vast portfolio of metal finishes. Jack was born in South Africa, grew up in Zimbabwe, going onto study Fine Art at the Surrey Institue of Art and Design. Together, they strive to be the go-to foundry for London's art community.
South London Foundry || Alison Martin & Anna Gunny
Set up in 2011, South London Foundry use premium quality materials for each and every process which in turn ensures the best casts possible. Having worked with artists such as Peter Layton and Cathryn Shilling, the relatively recently established foundry is quickly garnering a reputation for high quality work. Boasting a small team of skilled makers, the foundry offers both a simple casting facility, as well as a tailored service that includes mould making, wax pouring, wax working, sprueing, vacuum casting, chasing and patination.
Butterfly Bronze || William Hayes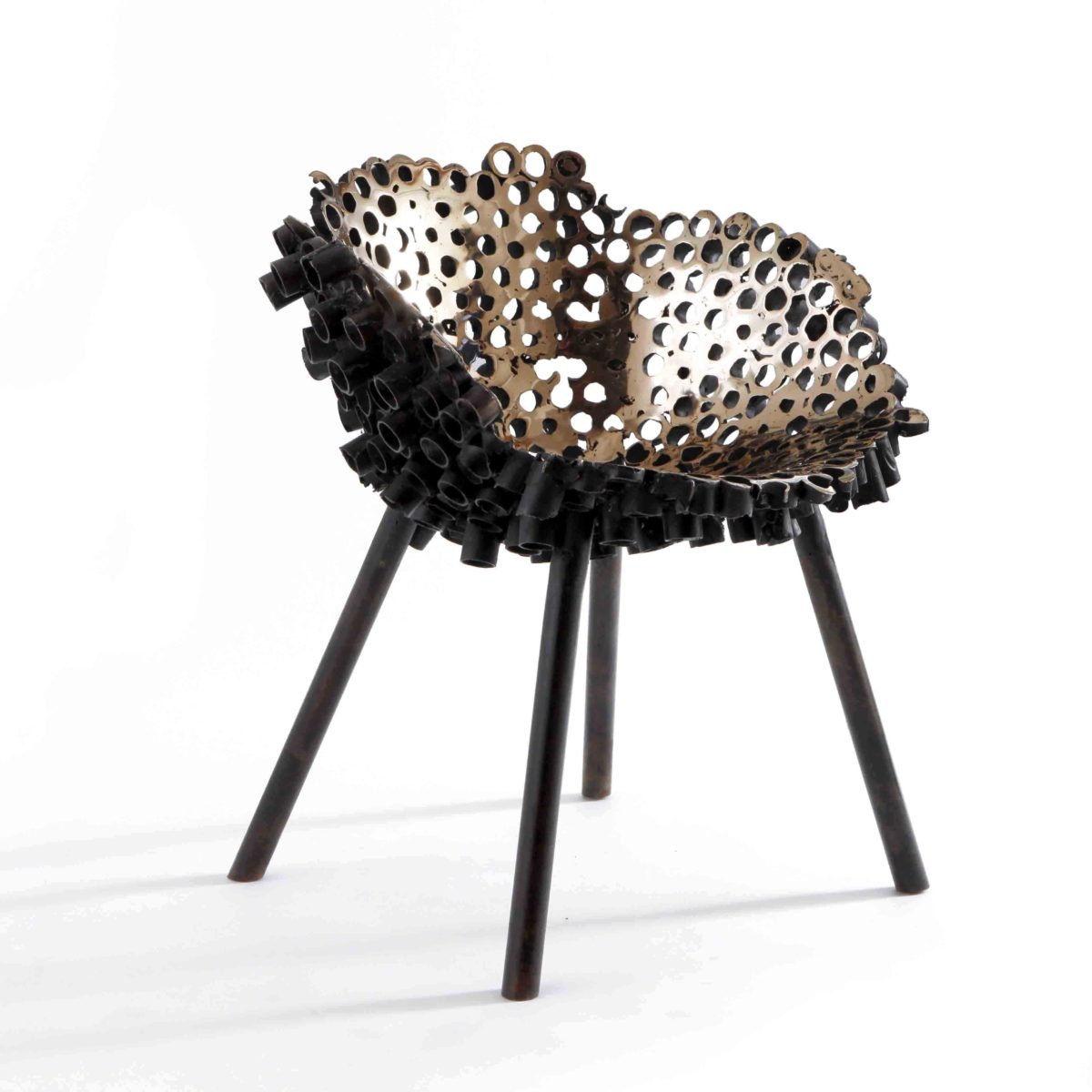 Artist and bronze foundry Director William Hayes, who previously worked with AB Fine Art, has set up his unique metal casting foundry on Bons Farm, in Essex, close to Theydon Bois Underground station. Specialising in casting sculptures from bronze and other metals, Hayes offers a dedicated service for any art project, working with resin, silver, copper and aluminium, among other mediums. The Butterfly Bronze foundry can assist with modelling, mold making, casting, patination, producing metal or wood bases, waxing and delivery. Through his career, Hayes has worked for artists including Gavin Turk, Barry Flannigan, The Chapman Brothers, Anya Gallaccio, Bill Turnbull, Tom Price, and Anish Kapoor.
Whitechapel Bell Foundry || Alan Hughes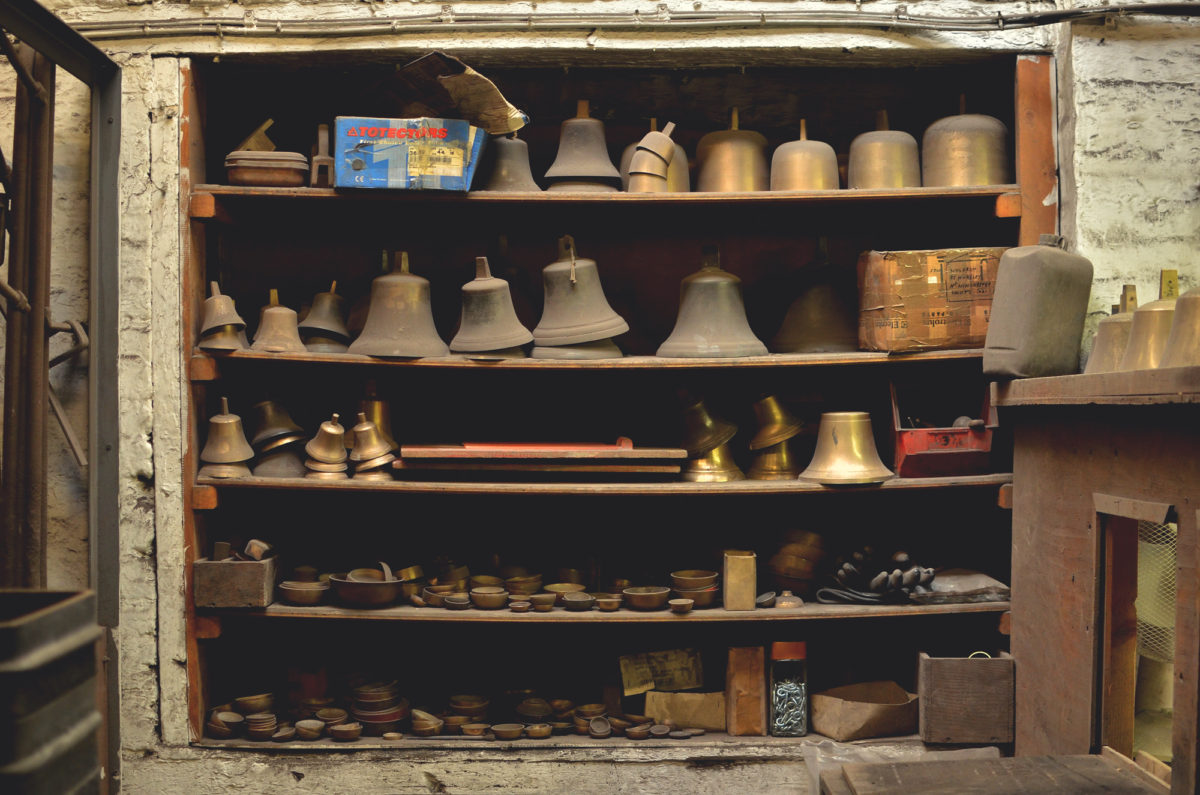 Whitechapel Bell Foundry's business has always been, and still concentrates solely on, the manufacture of bells and their associated fittings. The Guinness Book of Records lists the foundry as Britain's oldest manufacturing company, having been established in 1570. It had for some time been thought that the company may in fact have a longer history, and shortly after this celebration of 400 years, a link was indeed established through the research of bell historian George Elphick back to one Master Founder Robert Chamberlain, tracing an unbroken line of founders in Aldgate and Whitechapel back to the year 1420. Whitechapel's famous bells include the original Liberty Bell, the Great Bell of Montreal and, probably best known of all, Big Ben at the Palace of Westminster.
Feature image: She-Wolf, Anish Kapoor (via AnishKapoor.com)