Taking a look at May's new releases, restocks, vintage gems and plentiful auctions, Something Curated compiles a list of twelve of the most covetable pieces available for purchase in London this month, covering art, fashion, home and more.
Art
Marlene Dumas || 2 Babies Zittend op Elkaars Nek, 1989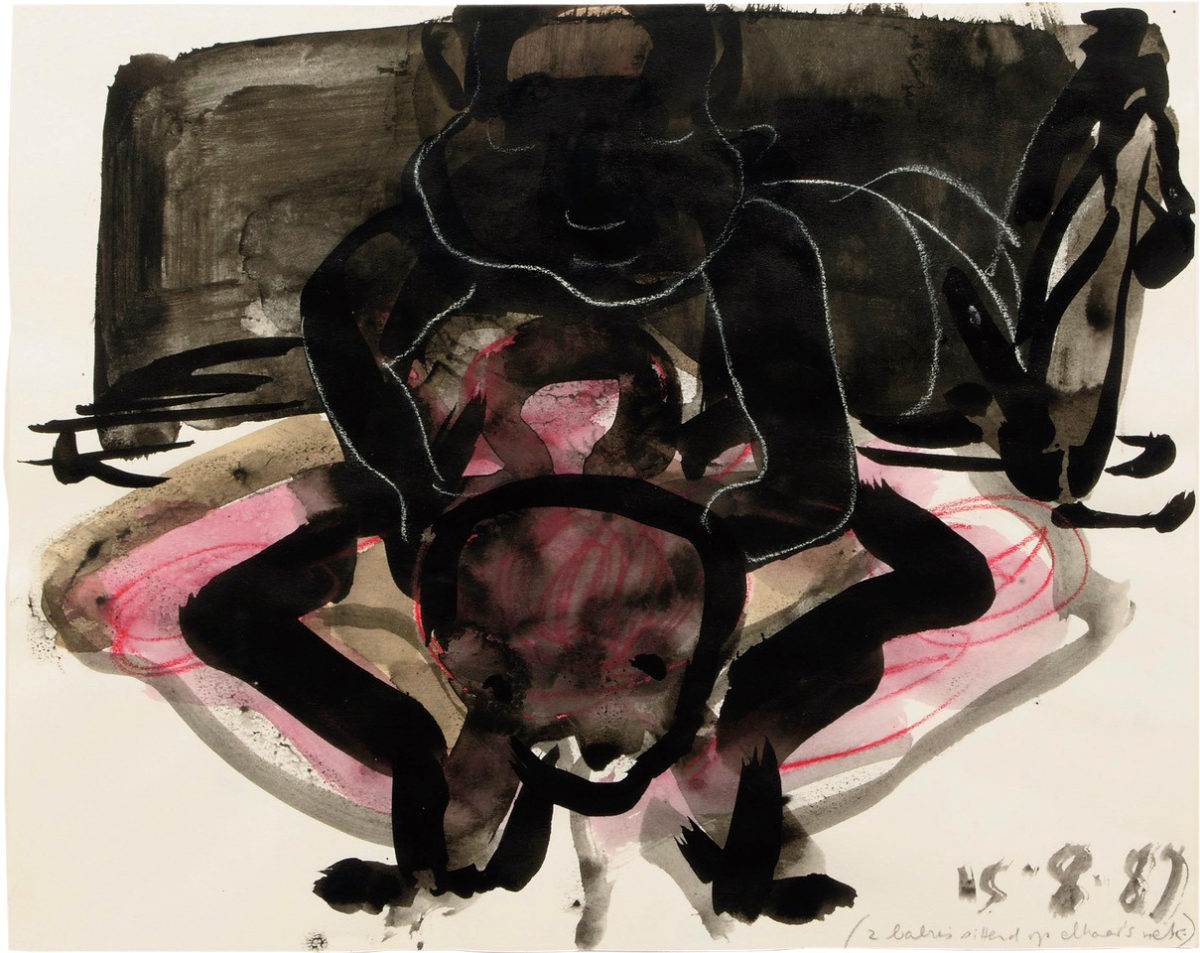 Following the birth of her daughter in 1987, Marlene Dumas' work started to focus heavily on the themes of pregnancy and babies. Dumas explained: "To create an artwork and to give birth have essentially nothing to do with one another. But the poetry that results from mixing different kinds of language, disappears into sloppy thinking, when we imagine that these differences can ever be solved harmoniously; or even worse, when we forget that these realities we are mixing are of a beautiful and often cruel indifference towards each other." Resisting the trend to romanticise these subjects, the artist depicts here the act of birthing and babies as horrifying, overlaying bleeding red watercolour with confident black forms. Available at Paddle8.
Yoshiyuki Iwase || Untitled, C. 1950s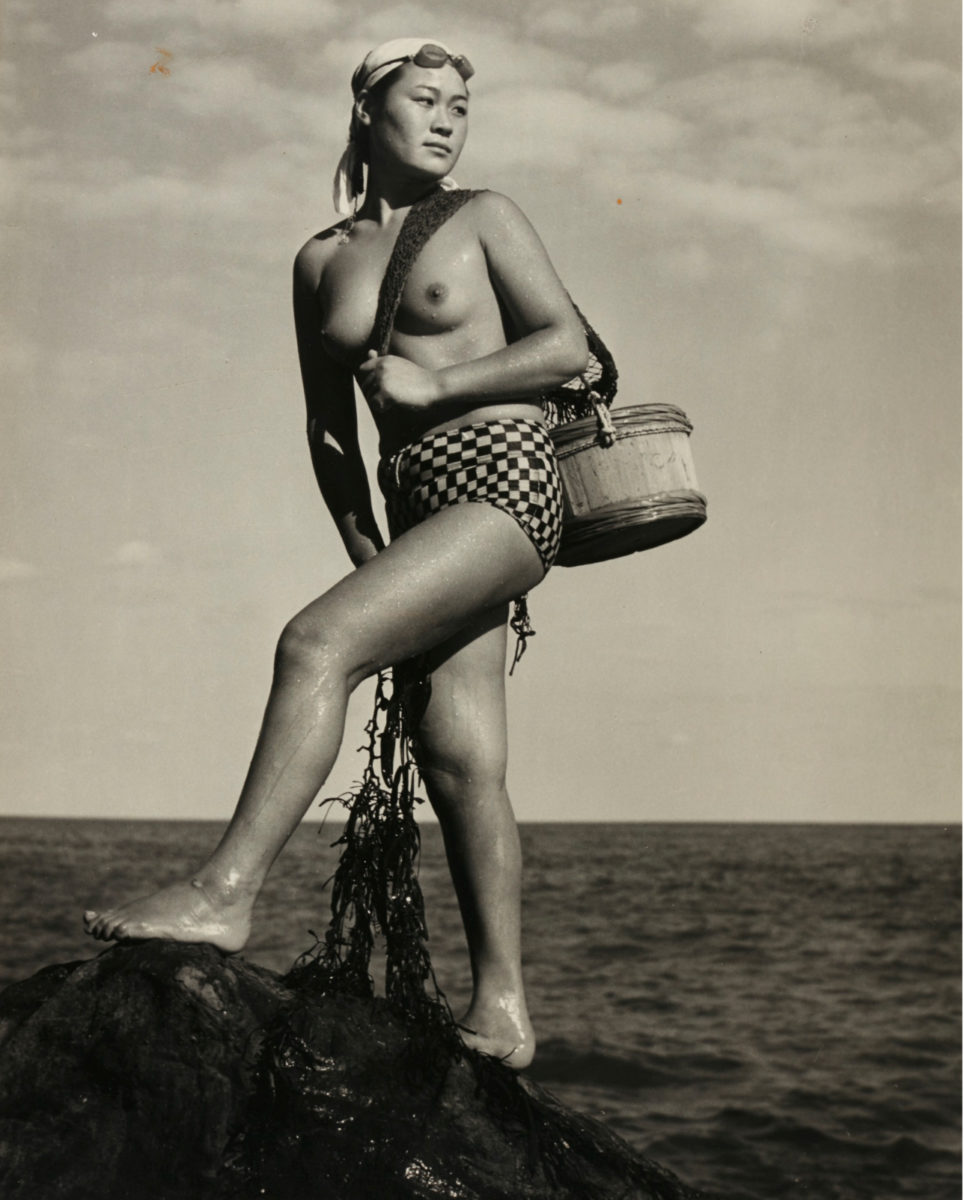 For around two thousand years, the women of certain Japanese coastal fishing villages made a remarkable livelihood hunting the ocean for oysters and abalone, a sea snail that produces pearls. In the mid 20th century, Iwase Yoshiyuki returned to the fishing village where he grew up and photographed these women when the profession was still very much alive. After graduating from law school, Yoshiyuki had been given an early Kodak camera; his photographs are thought to be the only comprehensive documentation of the near-extinct tradition in existence. Available at Sotheby's.
Fashion
KANGHYUK || Patchwork Trousers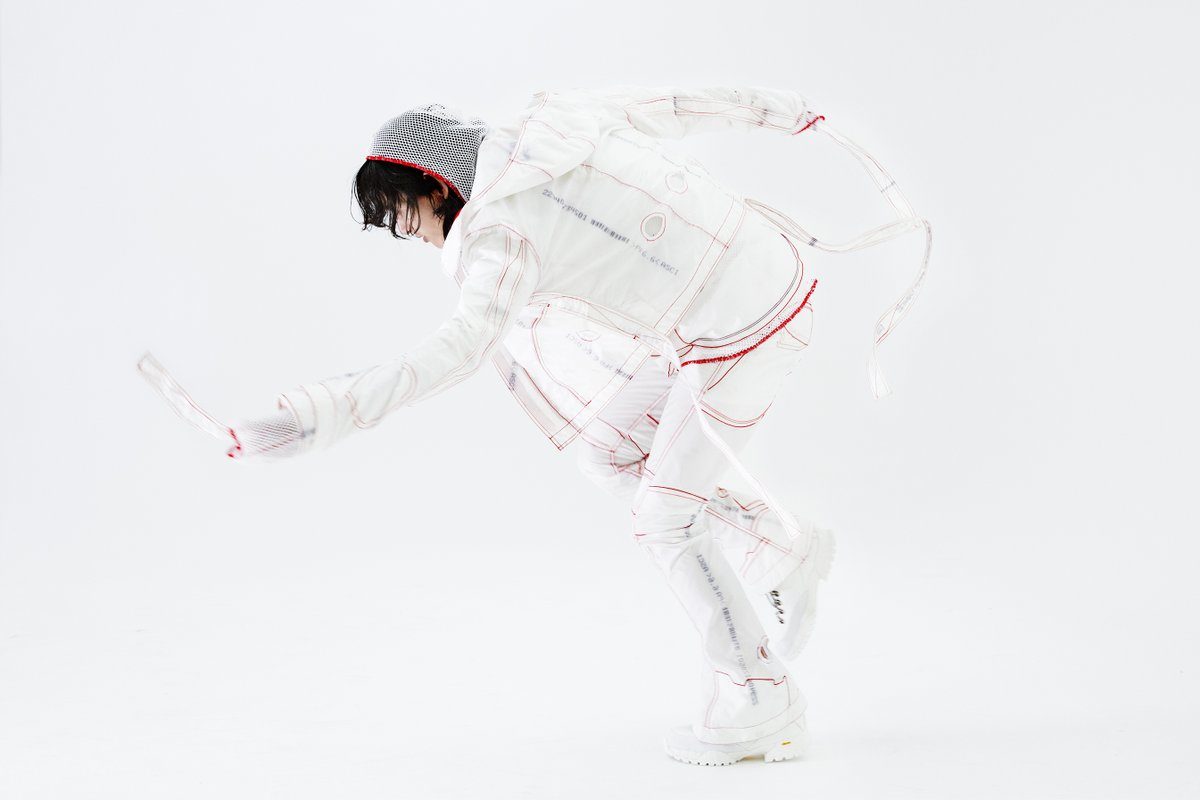 Since graduating from the Royal College of Art's MA programme, South Korean designer Kanghyuk Choi received much industry attention with his namesake label, KANGHYUK. The series of limited edition pieces are now available at SHOWstudio's shop. The patchwork trousers from KANGHYUK's S/S 17 Graduate Collection, are classic jean cut trousers, featured in re-utilised nylon deconstructed from car airbags, with diffused tech print and contrast stitch detailing throughout. The trousers feature a slight boot cut leg with circular cut out detail and are finished with classic pockets and belt loops. Available at SHOWstudio.
Prada || Cropped Ribbed Knit-Trimmed Shell Tank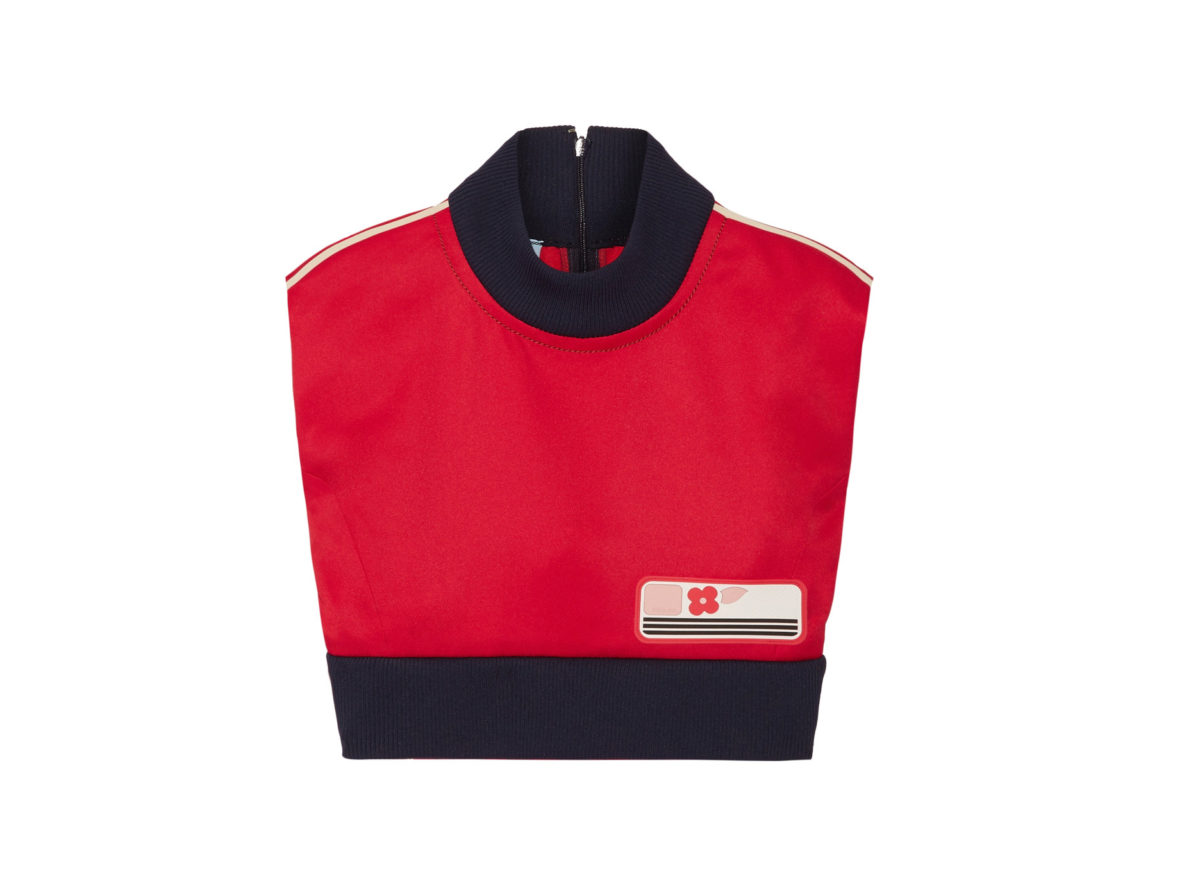 Made from red shell and framed by contrasting ribbed trims, Prada's tank has a distinct sporty aesthetic, in keeping with one of many themes of the SS17 collection. Cut in a cropped shape, the sleeveless style is finished with a rubber appliqué, buttoned tabs and has a comfortable elasticated waist. Available at NET-A-PORTER.
Givenchy || Vintage Haute Couture Skirt Suit, SS 1998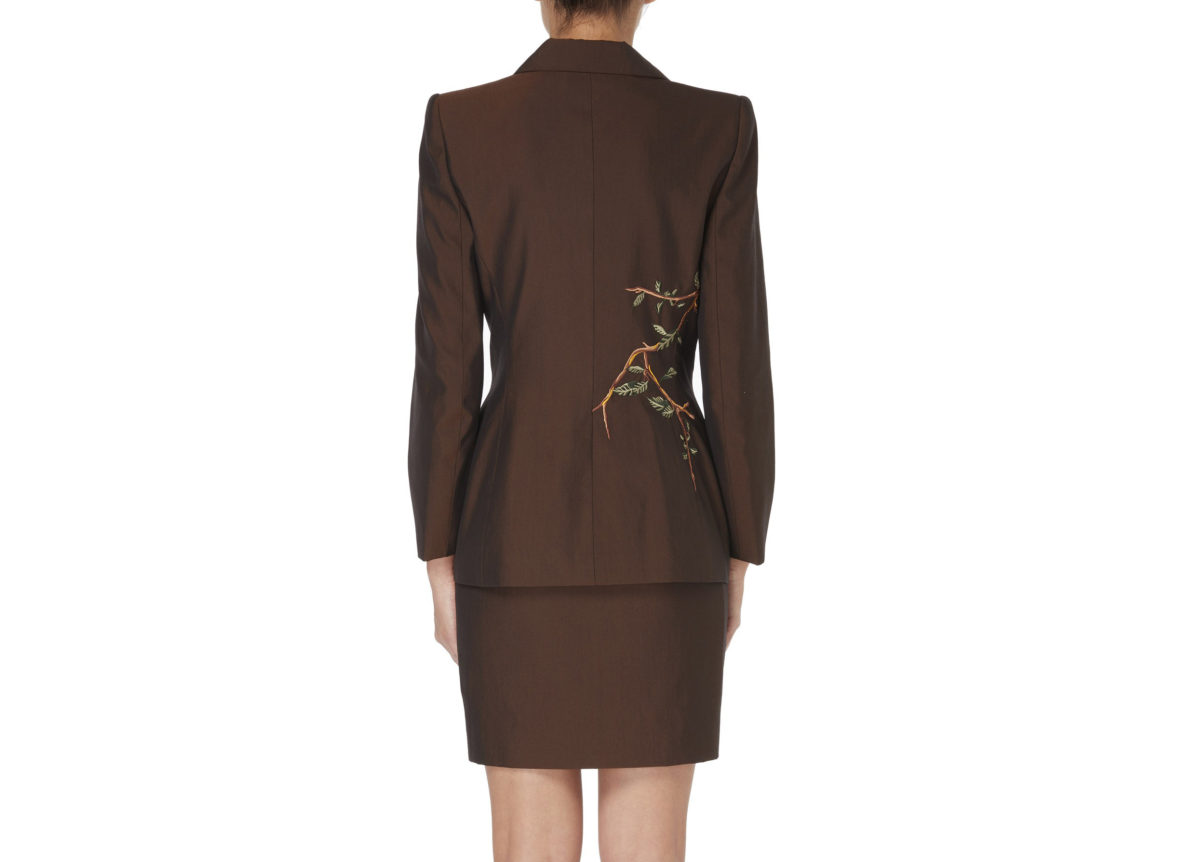 Designed by Alexander McQueen for the Spring/Summer 1998 Givenchy haute couture collection, this brown suit comprises of a double-breasted jacket and skirt. Constructed in a brown silk wool blend, the jacket is sharply tailored and is beautifully embroidered with two yellow-billed kites on the right side. Available at William Vintage.
Accessories
Unknown Maker || Art Deco Silver, Carnelian & Marcasite Necklace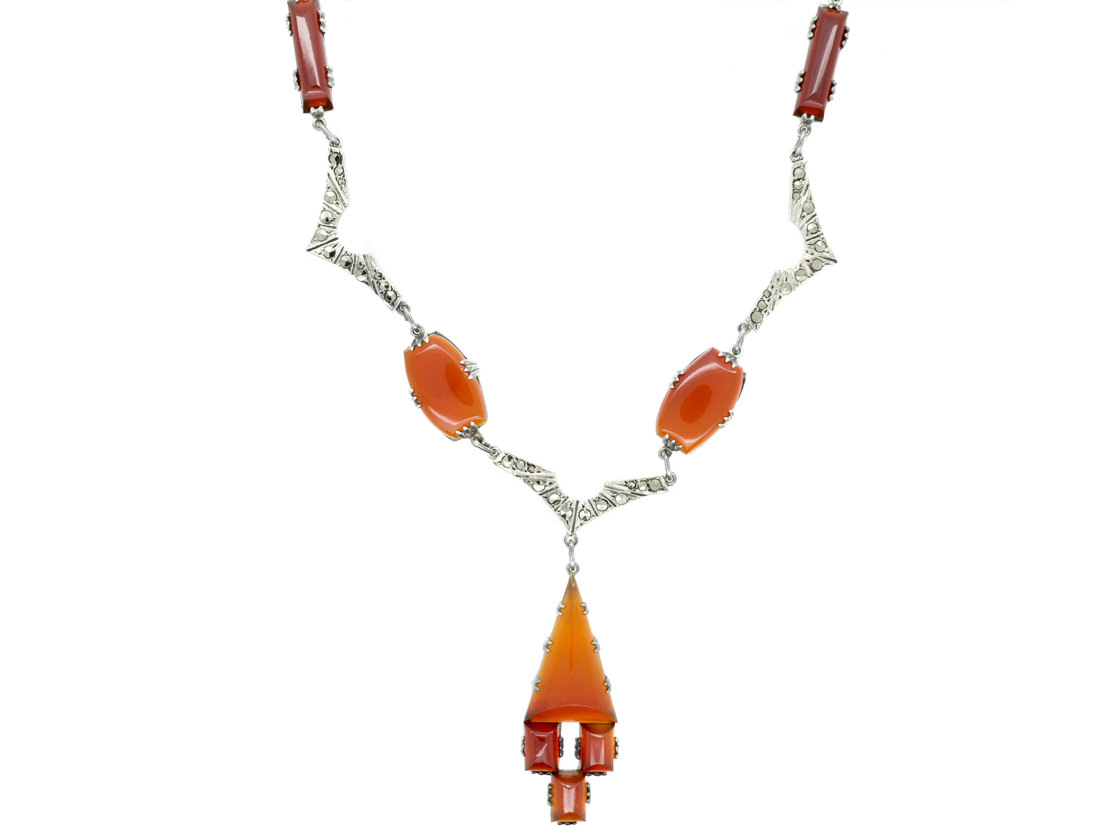 Currently available at The Antique Jewellery Company is an elegant Art Deco silver necklace set with marcasite and carved carnelian sections. The striking piece most likely originated in Germany where a lot of high quality jewellery was made in the 1920s and exported to the rest of Europe and beyond. Available at The Antique Jewellery Company.
Rigards || Unisex 0073 Sunglasses In Beige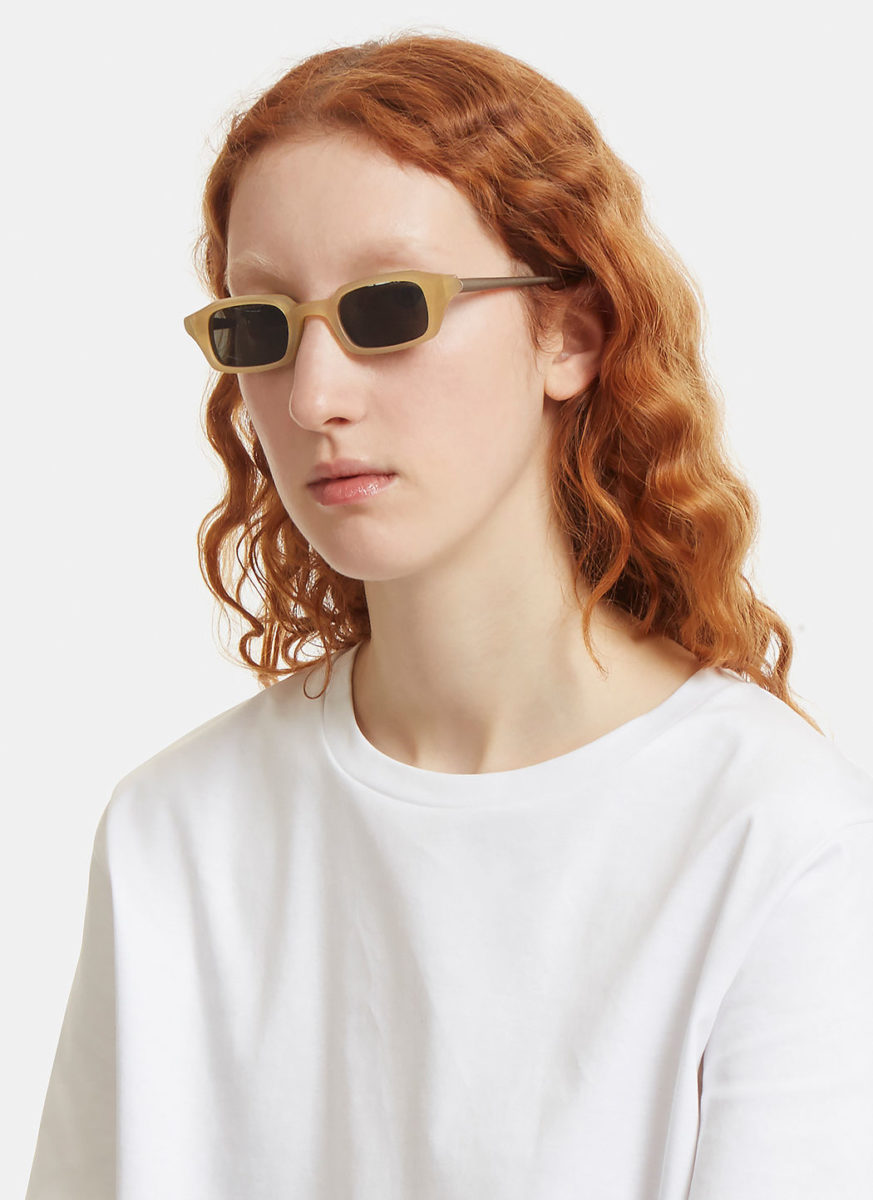 Rigards is comprised of two collections: Genuine Horn and Metalloid. Artisanally crafted by hand, horn frames are expertly constructed from sustainably-sourced domesticated herds whilst all production wasted is used as fertiliser. The Metalloid collection crafts frames from pure, recyclable aluminium that can be down-cycled repeatedly without any loss of quality. In Rigards' design and production processes, they are always consciously looking at where reinvigorating tradition and environmental thinking may intersect. These beige sunglasses are a superb example of the label's output. Available at LN-CC.
Donna Huanca || Hooves, 2016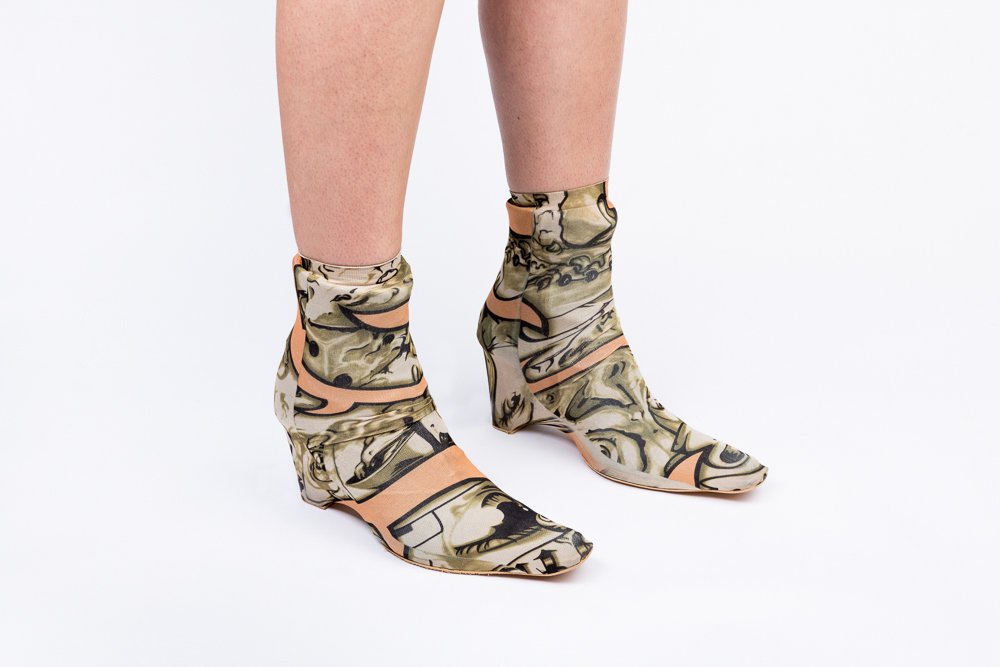 Donna Huanca's work draws attention to the body and in particular the skin, which is simultaneously the surface on which our personhood is inscribed and the surface through which we experience the world around us. By exposing the naked body and concealing it under layers of paint, cosmetics and latex, Huanca's performers confront our instinctive reactions to flesh, which becomes both a familiar, decorative object and an abstract, inaccessible subject. In conjunction with her show last year, the artist released a limited edition series of footwear pieces which are currently available at the ZAP Shop and Zabludowicz Collection.
Home
Cordemeijer for Auping || Cleopatra Daybed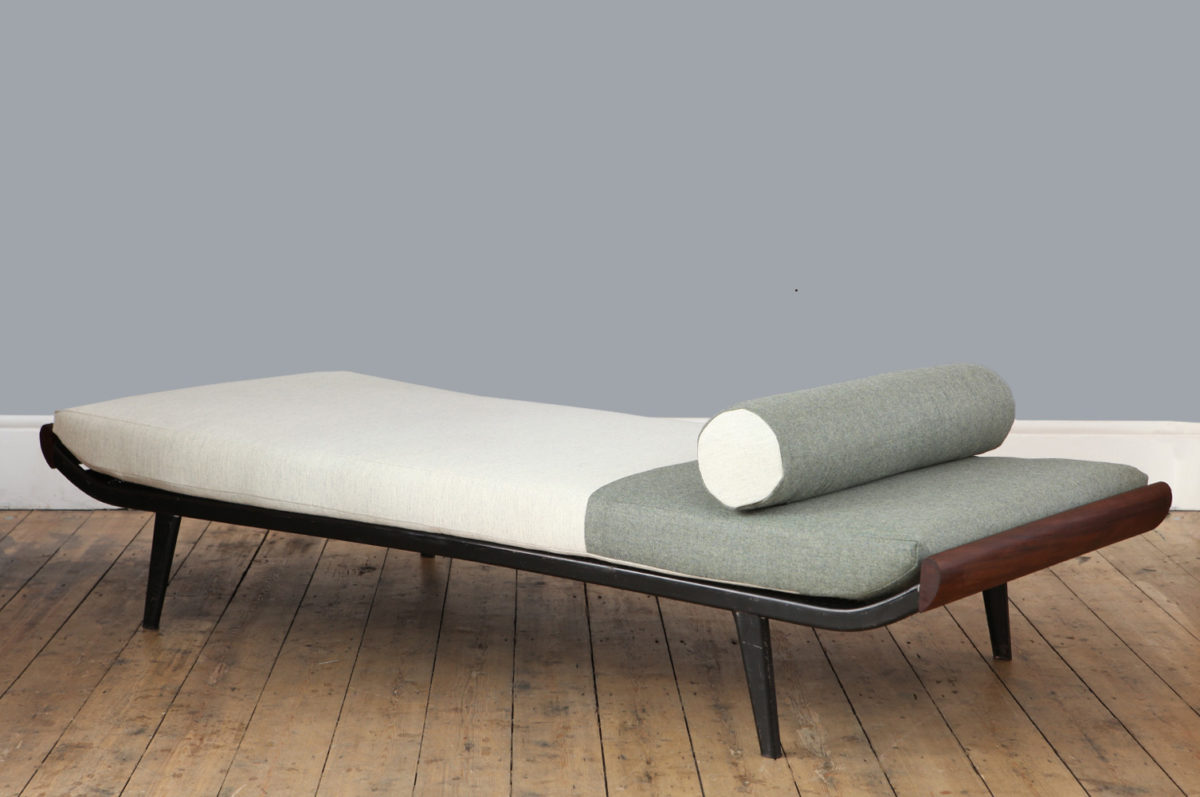 In 1888, blacksmith Johannes Auping of Deventer, the Netherlands, was commissioned by a local hospital to construct a bed that was more hygienic than the straw mattresses in use at the time. Working with steel, he designed a mattress that consisted of braided wires joined to a metal frame. In the postwar boom era, the Auping company began to collaborate with renowned Dutch designers on an expanded product line. The beautifully minimal Cleopatra Daybed designed by A.R. Cordemeijer for Auping, features subtle mid-century touches and elegant curved lines. Available at Forest London.
The Courthouse, Virginia Road, E2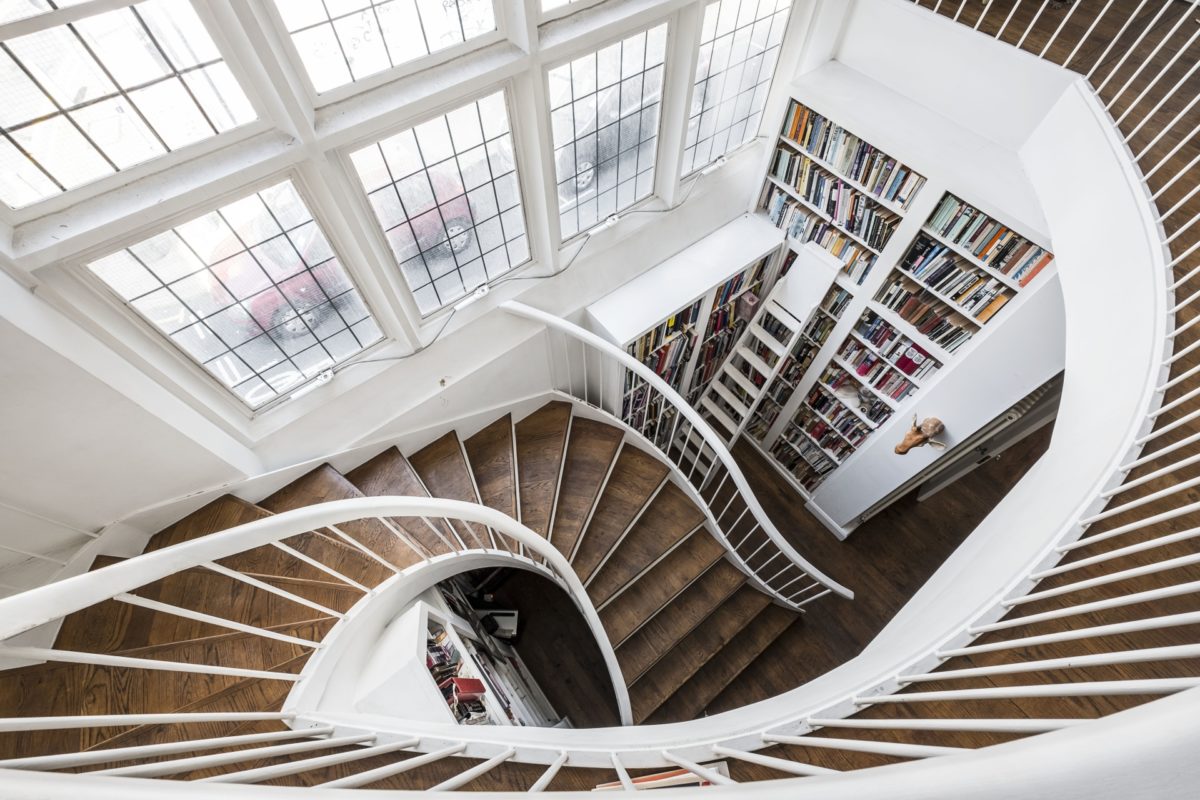 This unusual red brick building retains a wealth of its original features, combined with a contemporary interior. The entry floor offers a generous kitchen dining area with views over a courtyard garden, as well as housing the second bedroom, a bathroom and a study. Next to the library is a spiral staircase leading up to the first floor illuminated by natural light from the original triple height windows on both sides of the room. In the late 1800's this now desirable location was part of what was known as 'The Old Nichol', one of the most notorious slums in London. The slums were redeveloped and The Boundary Estate was formally opened in 1900, marking the inauguration of one of the UK's first social housing projects. Available at Urban Spaces.
Books
Wolfgang Tillmans, Chris Dercon & Helen Sainsbury || Wolfgang Tillmans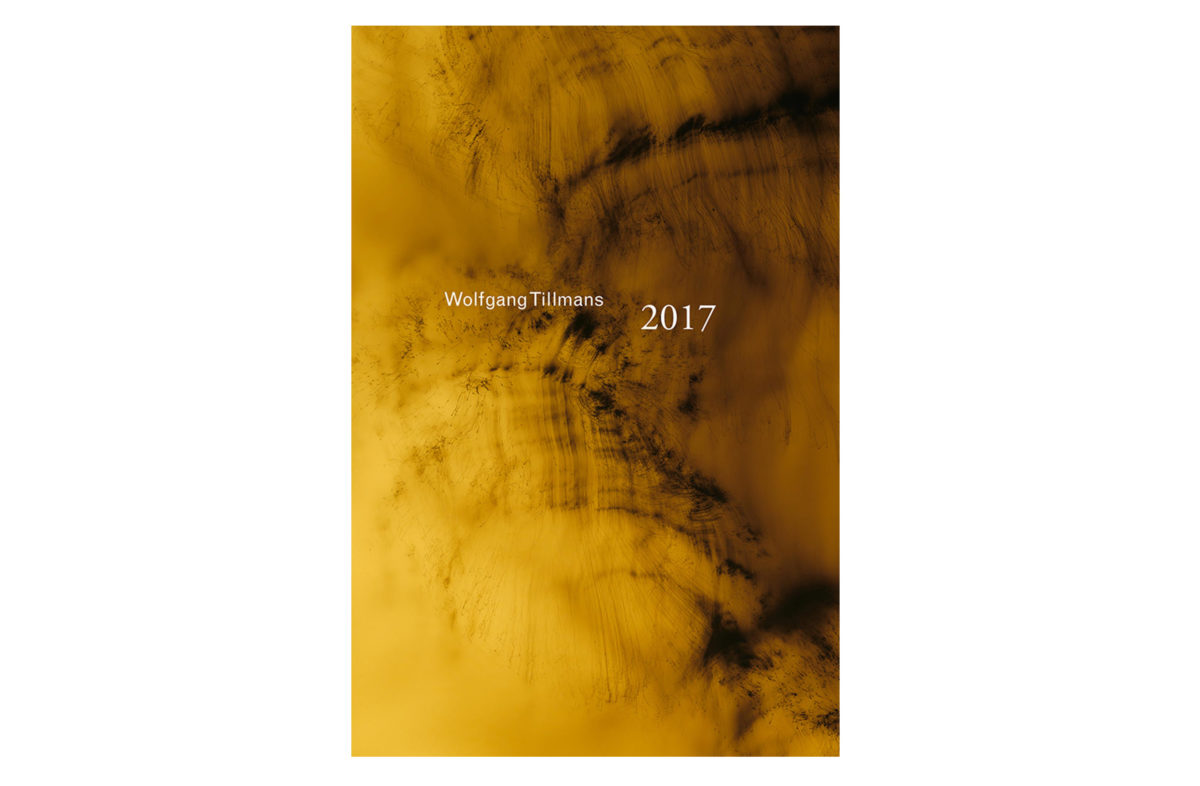 Wolfgang Tillmans has established himself as one of the most exciting and innovative artists working today. This fully illustrated book, designed by the artist himself, accompanies his first exhibition at Tate Modern and explores the last decade and a half of his extraordinary career. The first photographer to win the Turner Prize, in 2000, his practice is characterised by constant investigation into the boundaries of the photographic medium and has evolved to encompass video, digital slide projections, publications and recorded music in order to examine global concerns such as migration and identity politics. Available at Tate Shop.
Grace Wales Bonner & Jamie Reid || Everythings For Real 2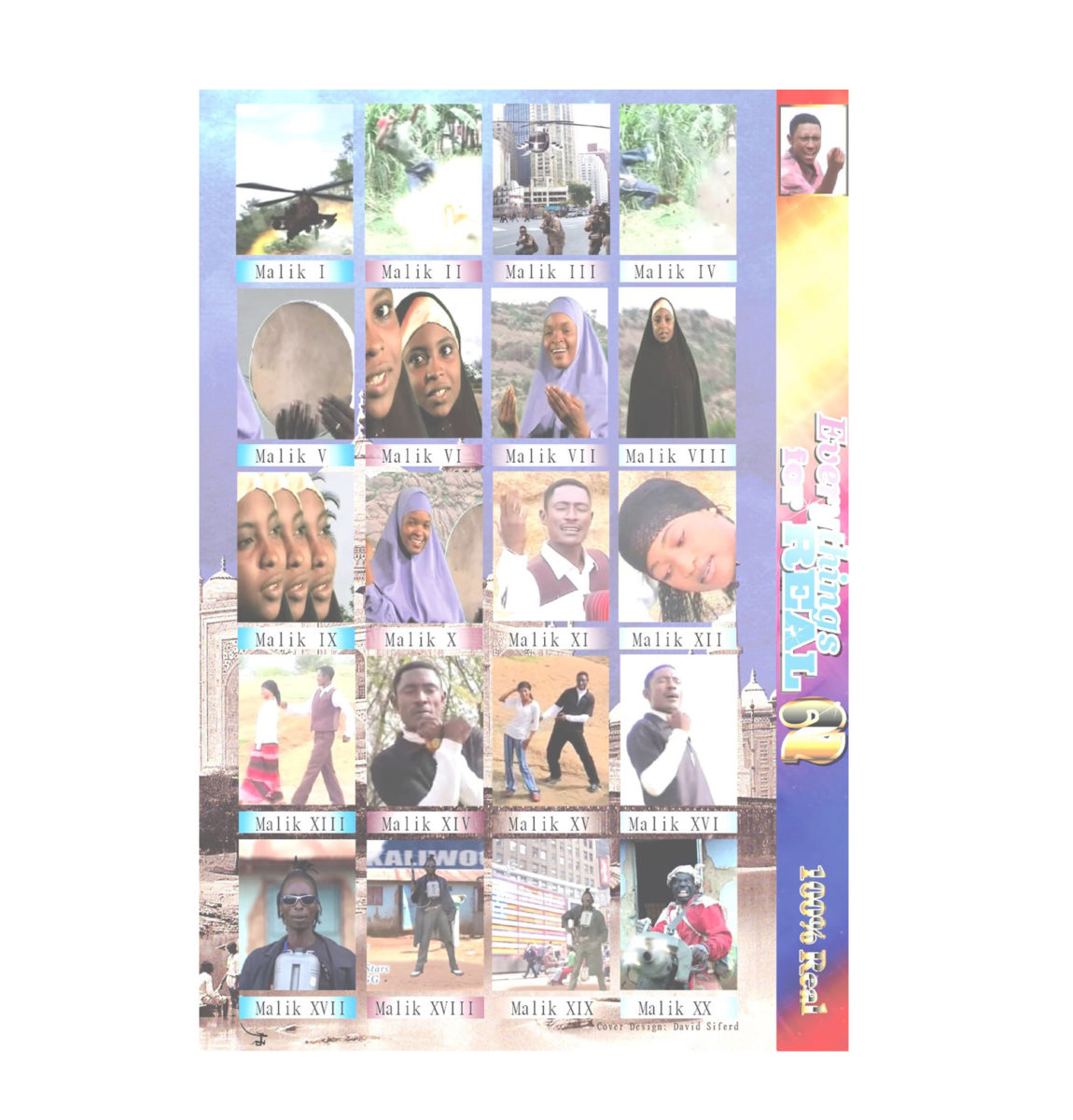 Everythings For Real is the second zine from menswear designer Grace Wales Bonner, produced in collaboration with Ditto and art directed by Jamie Reid. Providing a reference point to her SS16 collection Malik, it focuses on African culture and the politics of black history, in particular the rhythm of black love and the aberrations of blackness across the Indian Ocean. With a focus on culturing mirroring and disruption, Wales Bonner collages found imagery, ephemera, prose and poetry from various historic sources. The zine includes a sun bleached Nollywood inspired slip cover and a bonus CD that features the soundscape to Malik composed by James William Blades. Available at Ditto.
Feature image: Vintage Givenchy Haute Couture Skirt Suit, SS 1998 (via William Vintage)
Words by Keshav Anand