Meet The Residents Of The Swarovski Workshop At Sarabande Foundation
Swarovski's partnership with Sarabande is a natural evolution of a rich history of collaboration, starting in 1999,  with Alexander McQueen, which saw Lee push the boundaries of crystal use in his collections. In an interview with Elle back in 2015, Nadja Swarovski said: "Alexander McQueen revealed the magic that comes from putting our crystal into the hands of cutting-edge talent. As soon as McQueen used [our crystals] we were inundated with requests." Swarovski has now provided a crystal application room housed in the Sarabande studios, for scholars and artists in residence to experiment with a wide offering of products and explore varied application methods, from gluing to heat press, sewing and beading.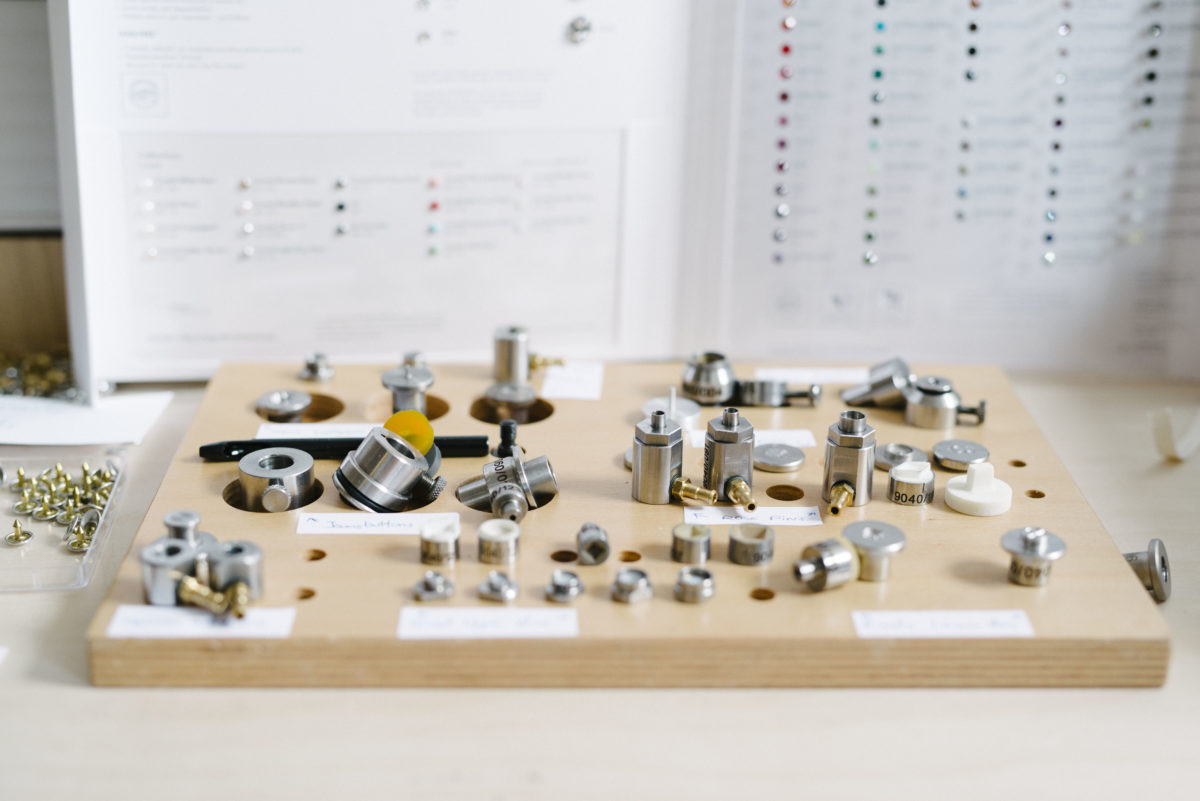 Swarovski has a longstanding history of nurturing young talents and creativity through the innovative use of crystal, and has generously contributed to €30,000 worth of crystals for creatives to use within their collections. Following our first visit to the studios earlier this year, Something Curated spoke with four young makers currently receiving support from the Foundation, utilising the new Swarovski workspace, to learn more about their practices and experiences at Sarabande.
Andrea Dritschel || BA Jewellery & Metal Design, University of Dundee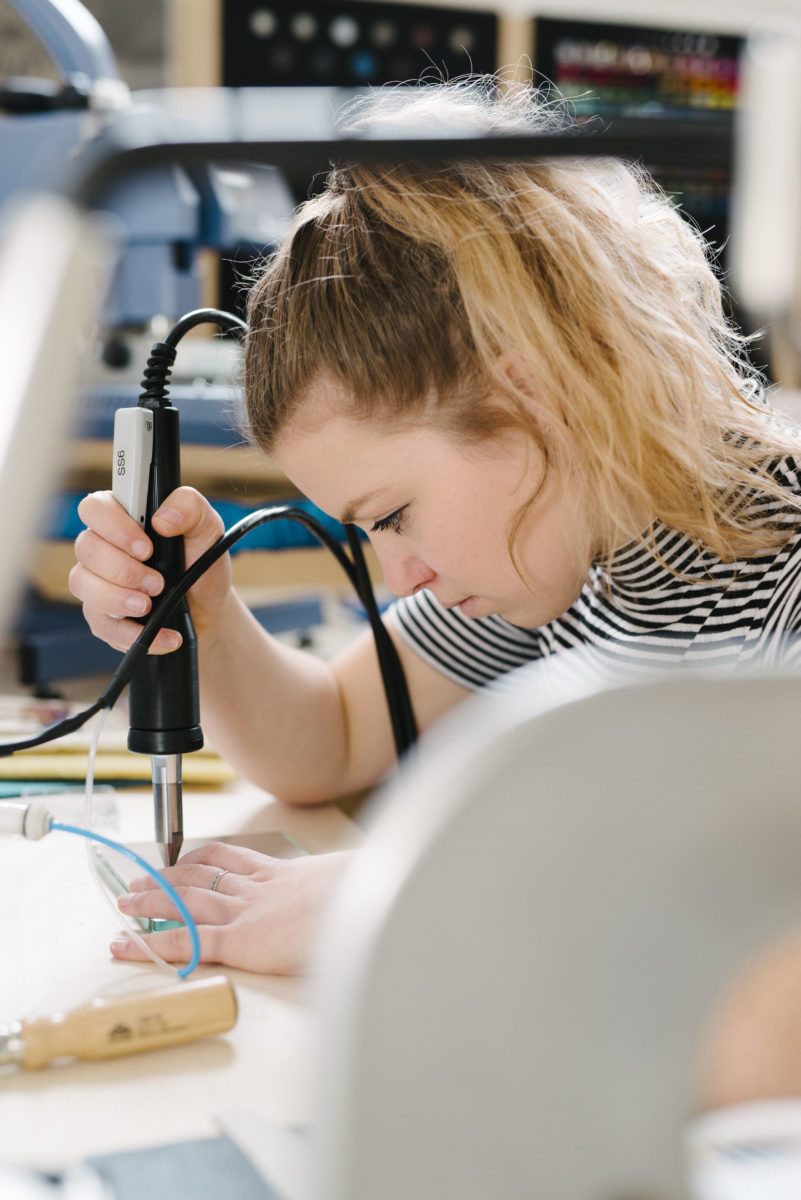 "I'm currently in my second year of a Jewellery Design degree in Dundee. I'm interested in smart materials and thermochromics, and seeing the ways in which these materials interact with the body and make people more connected with objects. In my recent work, I've been looking at alcohol abuse and binge drinking. Looking at drinks under the microscope reveals all these vibrant colours, which is something I'm really interested in exploring further. The support from Sarabande has meant a huge amount; I wouldn't be able to explore what I'm interested in, the science of materials in particular, which tends to be quite a costly area, without them. The workshops and talks have been so useful in giving me such a vast amount of information that I wouldn't have otherwise gotten."
Ernie Wang || BA Sculpture, Slade School of Art
"I make sculptures, looking at subjects like sexuality, gender, and I also play around a lot with notions of reality and fantasy. I like to make sculptures that appear so uncanny that you cannot recognise them as something from the real world. In terms of the subject matter, I want my work to be accessible, and I'm quite happy for people to just enjoy the aesthetic, which is a very big part of my work. Everything is a bit humorous, always colourful, joyous, but there are parts that are repulsive."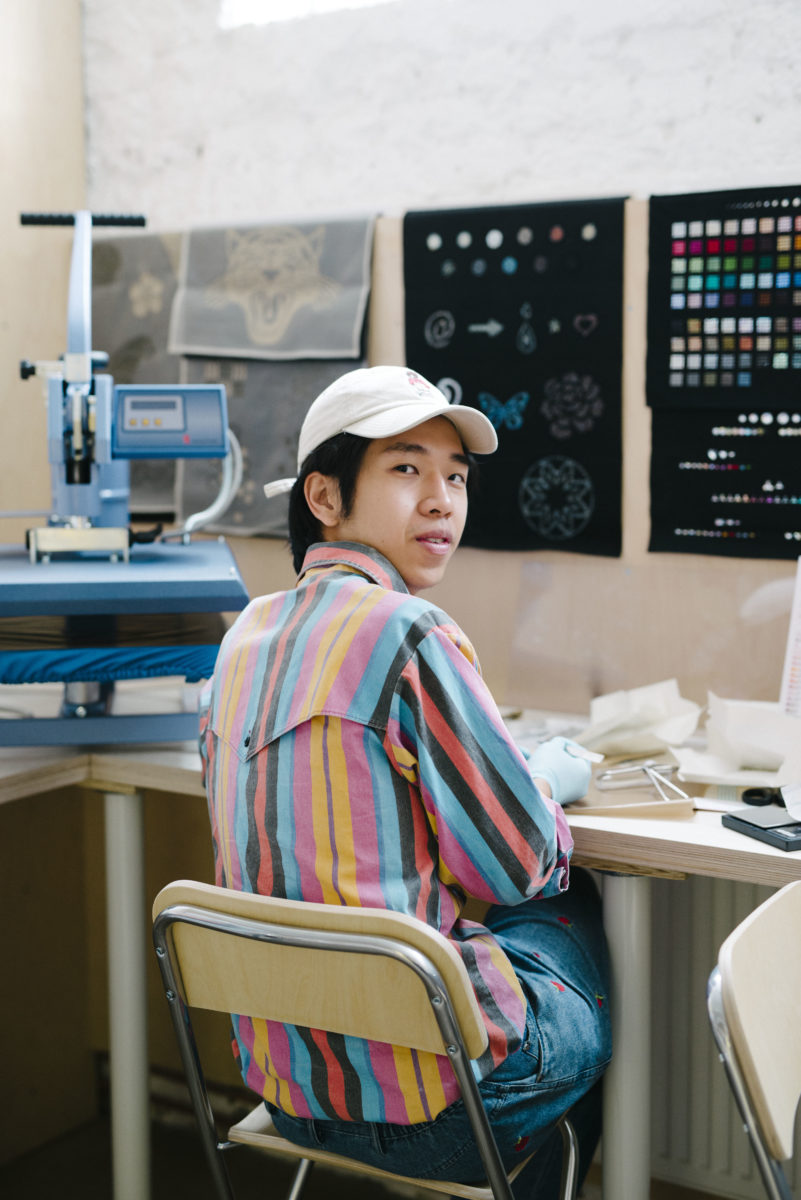 "I look at a lot of childhood things, like children's play mats, and I'm interested in how kids recognise colour. Everything is quite primary. I go to the supermarket and look at the colours and packaging, and the arrangement of vegetables. The Swarovski workshop is really relevant to my work since a large part of my aesthetic is to do with everything being shiny with perfect surfaces, a lot like the crystals. Sarabande contacted me about this workshop, which is been so useful for my degree show work, and I'm also planning on exhibiting here in the summer. After graduating from Fine Art, it feels a bit like being thrown into an ocean. Sarabande has been a really good guide during this time."
Joshua Beaty || MA Fashion, Central Saint Martins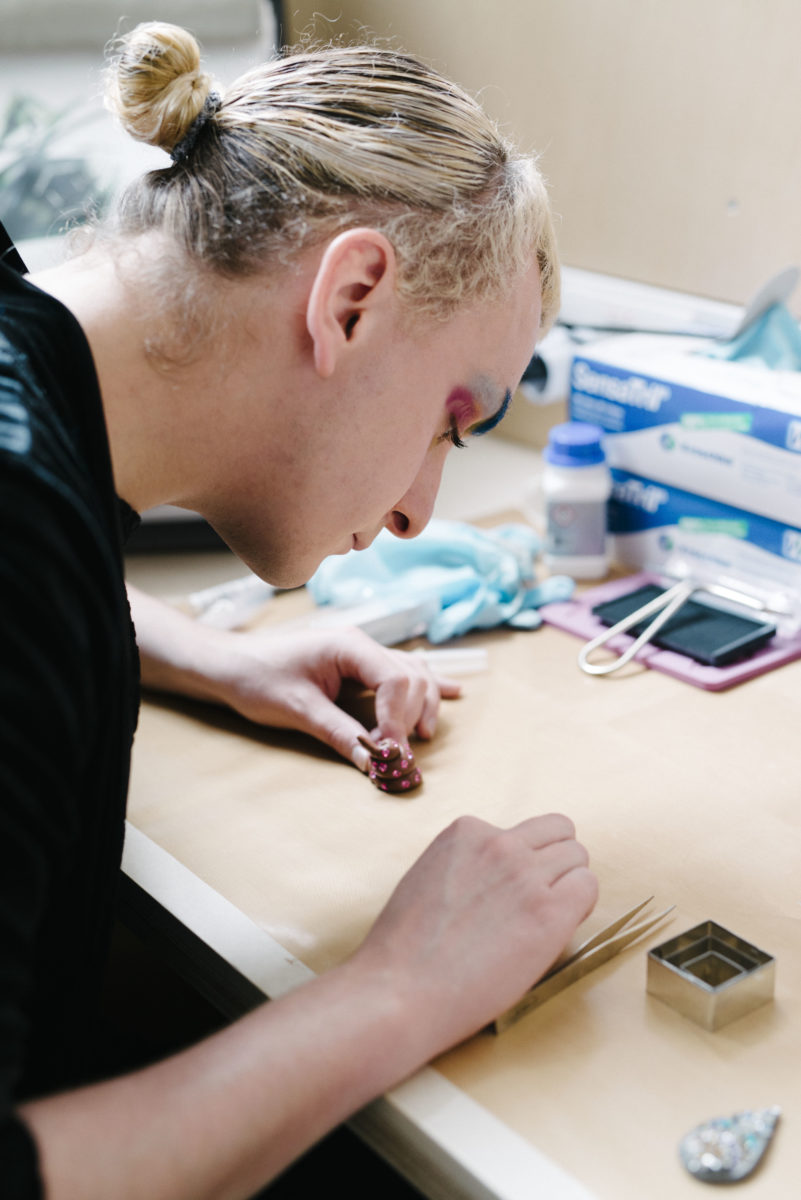 "I just graduated from the MA at Central Saint Martins, and the last collection I did was an exploration of finding beauty in things that are considered ugly. The collection is a sort of contradiction between these very bourgeois silhouettes, but then doing some really obscene things to them; the orifice is a key trope through the work. To have support from the Foundation has been really incredible. The Swarovski room has offered a brilliant opportunity for us to use applications that we might not usually have access to or the funds to use. I'm currently working on my next collection, which should be ready just after Fashion Week. The project merges fashion, performance and fine art, which removes the collection from the catwalk and brings it into another space."
Isabelle Pennington || BA Fashion Design, Nottingham Trent University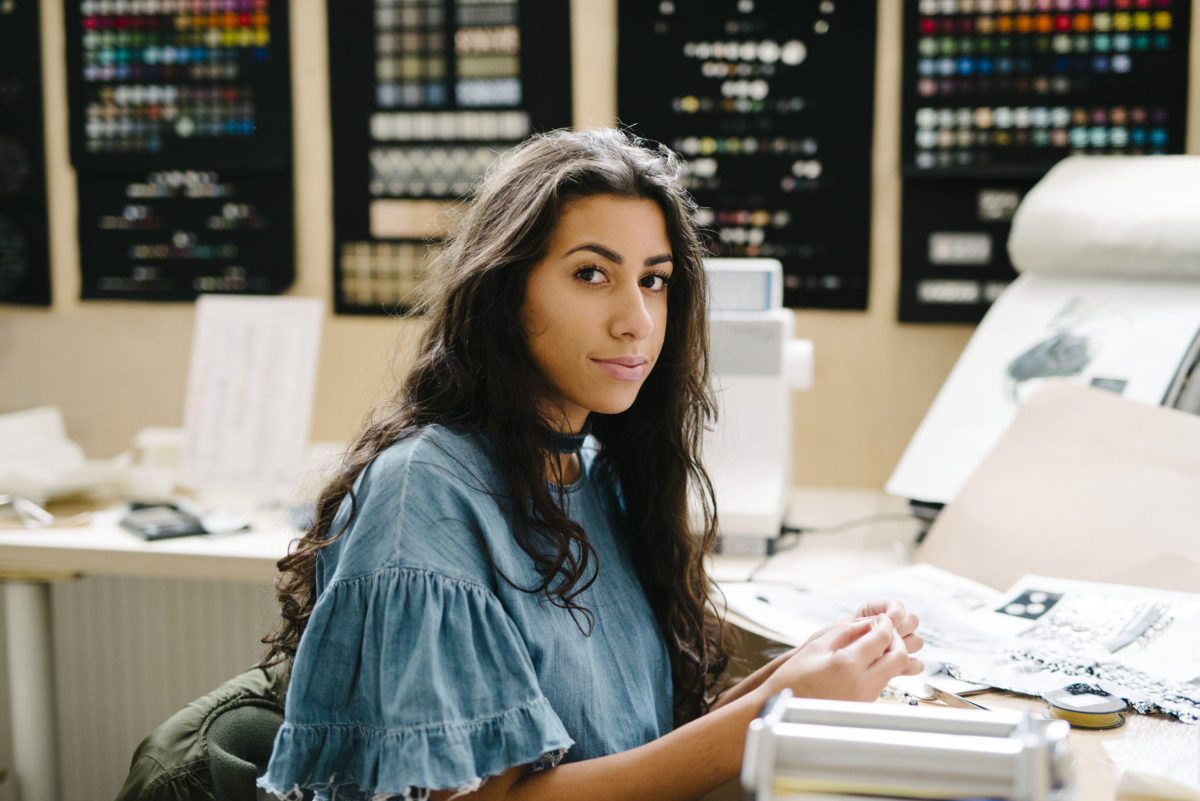 "I'm doing a degree in Fashion Design; my work is quite art and textiles based with a focus on current political issues. With Sarabande, not only do you get the financial support, but you are connected with so many useful and interesting people, even the other scholars are inspiring. You can go to the talks that they organise, which are a great way to meet people, and recently, I went to the Swarovski workshop which introduced me to new practices that I wasn't familiar with which I'm excited to build on."
Photography by Michelle Marshall