Balenciaga's New Mount Street Store
With Demna Gvasalia at the helm, Balenciaga has undergone a dramatic reconfiguration over the past two years, not only challenging perceptions on the catwalk, but more recently, in the realm of retail. Projecting a coherent artistic vision across the brand's retail platforms, the Vetements designer has taken on the refurbishment of Balenciaga's brick and mortar stores. Gvasalia's introduction to the luxury house by the Kering conglomerate has been an unwavering success thus far. Following last year's launch of a brand new Balenciaga boutique in Los Angeles, the first major retail endeavour under the supervision of the Georgian designer, its flagship store in Paris was overhauled this spring.
This summer, it was the turn of Balenciaga's London set-up on Mayfair's Mount Street. Opened to much praise when Nicolas Ghesquière was still heading the brand nearly a decade ago, the interior aesthetic has dramatically shifted from graphic and colourful, to decidedly ascetic and industrial. The work of Gonzalez Haase AAS, who redesigned the Saint-Honoré boutique under the creative direction of Gvasalia, has been influential in the London renovation, which was produced by Brighton-based architects KTA, comprising many of the same fixtures and finishes.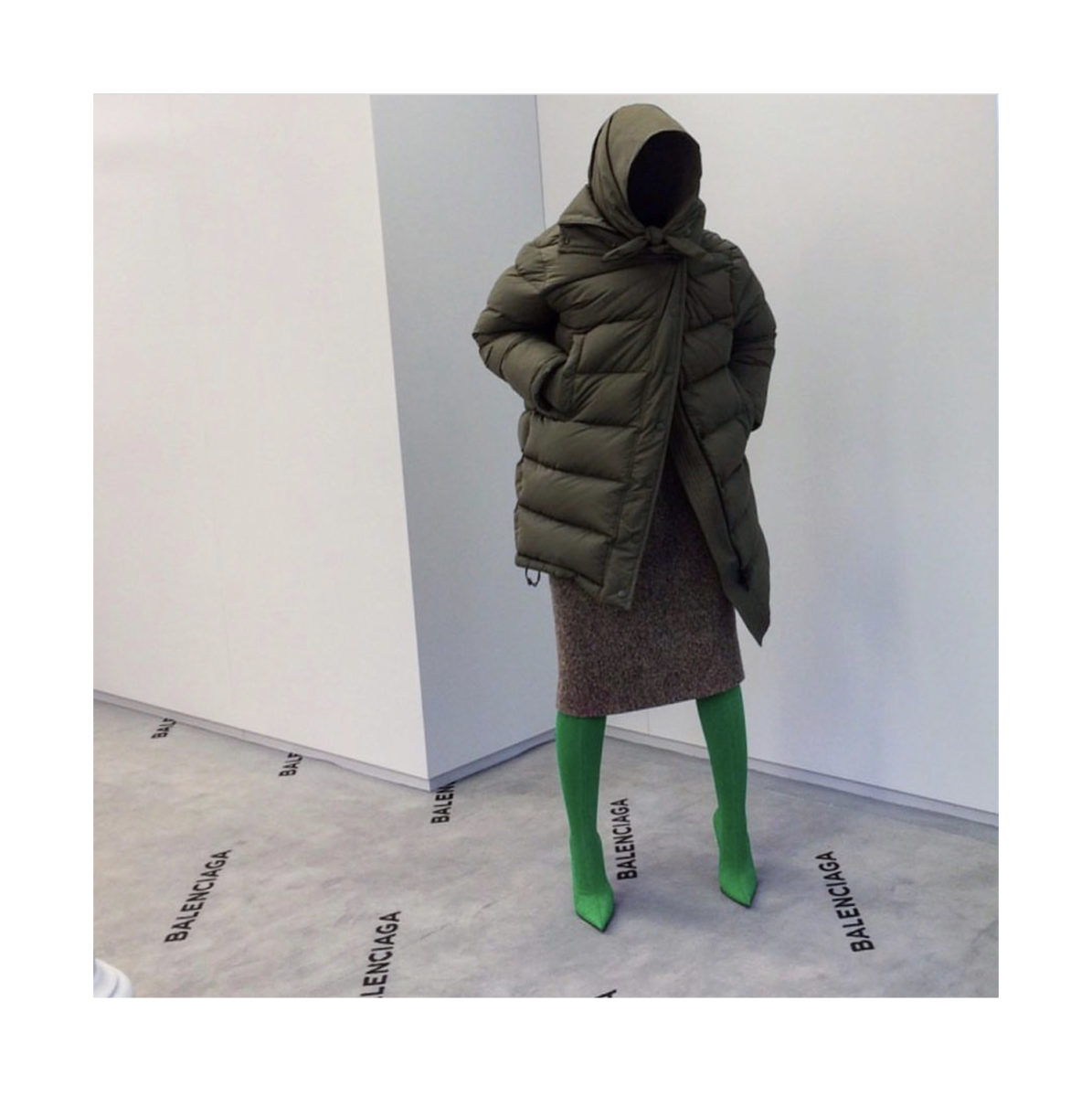 Founded in 1999, Pierre Jorge Gonzalez and Judith Haase opened their architectural firm in Berlin and Paris. Their principal practices are architecture, design, scenography and lighting. In New York, working with Richard Gluckman and Robert Wilson for his Watermill Center, provided first occasions to consider ways of presenting art through architecture. The designers are well known for their work with Vetements, as well as Balenciaga, having been invited for the first time in 2016 to establish the French house's spatial aesthetic. The Mount Street boutique incorporates clean lines, elegantly integrating a contemporary palette dominated by concrete and aluminium with a monogramed carpet, featuring the label's logo in black.
Chrome-plated rails, appearing like interpretations of the infrastructure found in abattoirs, and brushed steel tables reminiscent of those used for autopsies, create a sense of medical experimentation. The interaction of lighting and architecture remains a primary focus for Gonzalez and Haase. The studio has a well-noted reputation for its involvement with contemporary artists, curators, and collectors to create the appropriate space to feature an artwork, a luxury product or live performance. The recently transformed Balenciaga store carries the brand's full product range, including men's and women's apparel, accessories and shoes.
Feature image via KTA