Interview: Emma Sibley, Founder Of London Terrariums
Since their first commission back in 2014, London Terrariums has grown to become one of London's most exciting botanical businesses. An indoor garden or mini eco-system contained within a glass vessel, the terrarium was first developed in 1842 by the botanist Nathaniel Bagshaw Ward and has more recently been revived thanks to the South London based studios range of bespoke designs and workshops. Whether you have heard the term or not, it is likely that you have seen their horticultural displays in the pages of an interiors journal or a designer showroom. As London Terrariums prepared to open its own store, Something Curated caught up with founder Emma Sibley to learn more about the roots of the business, her new book and the best places in London for those with green fingers.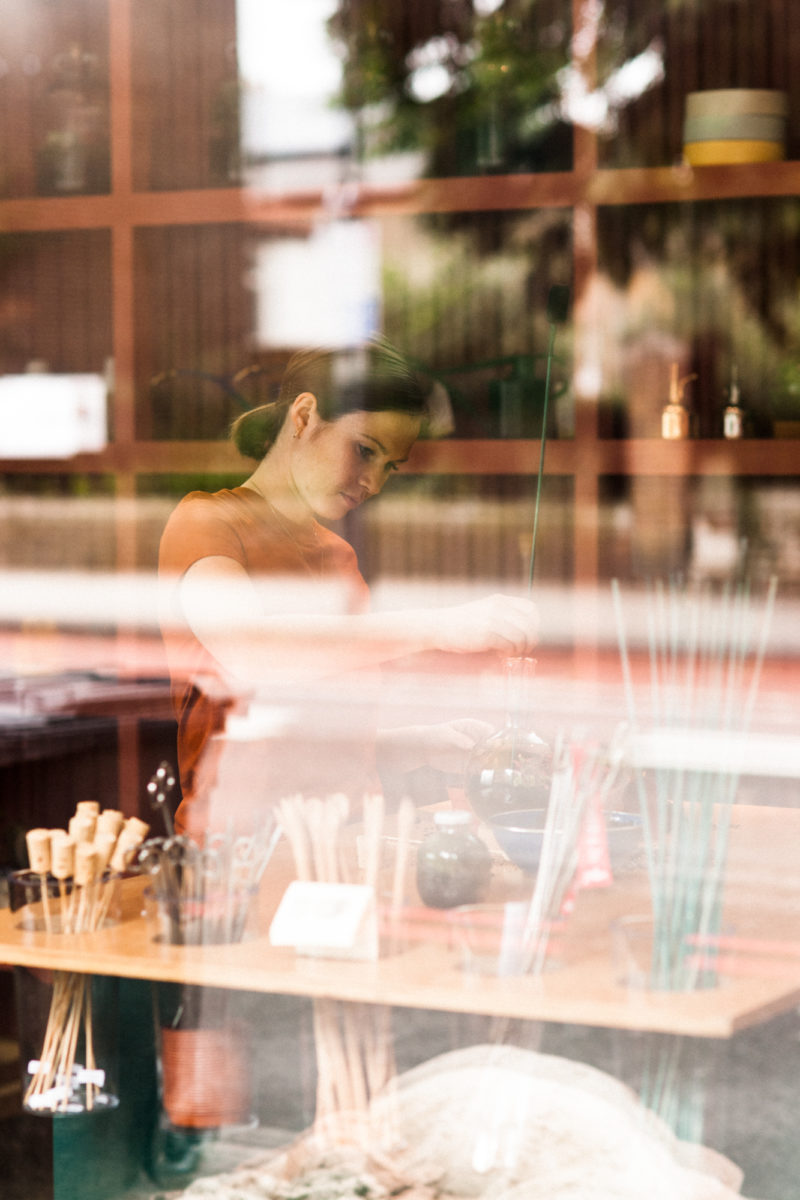 Something Curated: Where does your passion for terrarium making stem from?
Emma Sibley: Throughout university we were always swapping plants between friends, and birthdays would consist of somebody handing out all of their spider plant "babies". This love of houseplants carried on after uni and one Saturday afternoon myself and a few friends decided to give terrarium making a go. At this point we were not really sure what we were doing, just popping some plants into a jar, but from then on it became a sort of addiction. I became fascinated by the history and science of terrariums and started to read up on that as well.
SC: How did this fascination evolve into a business?
ES: A good friend of mine was opening a cafe on Rye Lane in Peckham and asked if I wanted to dress the place with some terrariums. I just used odd bottles and jars that were lying about and they were really happy with how the terrariums all looked together. After a few weeks somebody asked to buy one of them and so I had to quickly think of a name for the company. One of the best things about London Terrariums is that it has grown so organically. I never set out to do this as a career; there was never a business plan or even much of a plan at the start.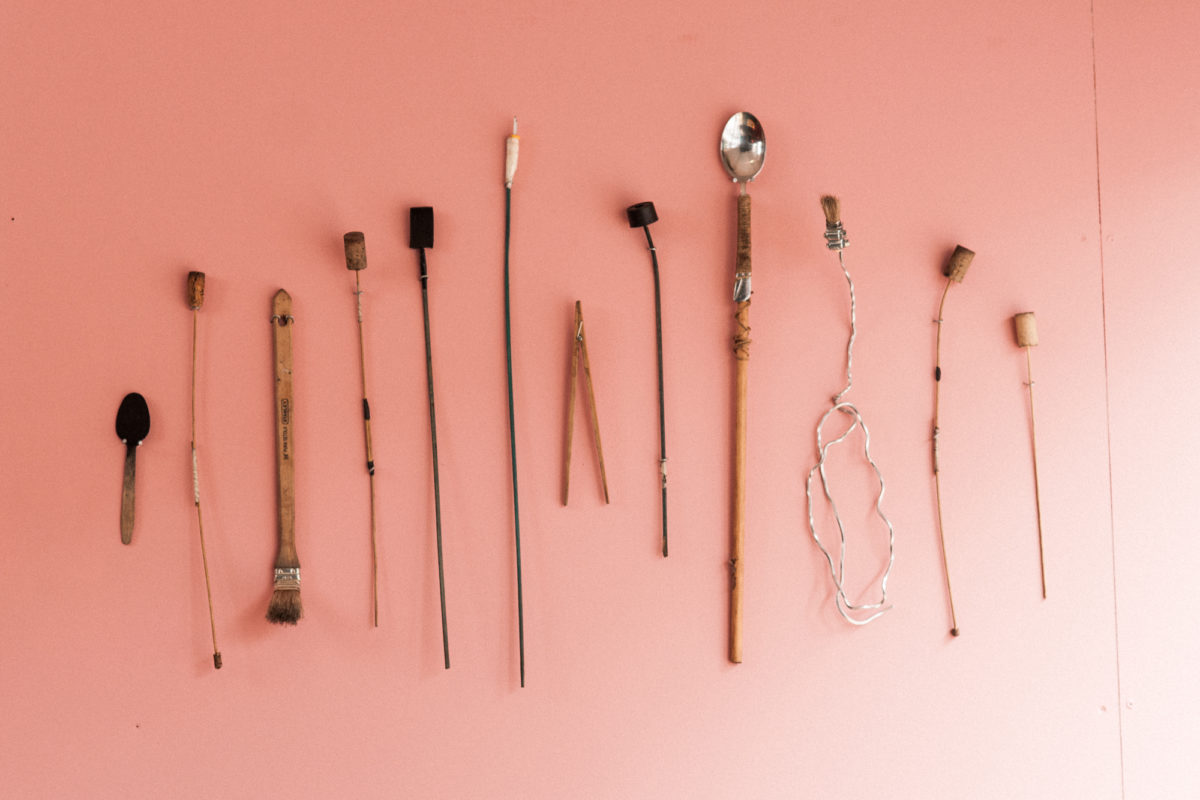 SC: Why do you think indoor gardening is experiencing such a resurgence?
ES: Houseplants have gone from being a browning, forgotten palm in the corner of your office to a standing centrefold in many homes and interiors. I think it is a want to reconnect to the environment that everyone is yearning for, plus for the health conscious ones amongst us, houseplants have been suggested to increase concentration as well as even lower blood pressure. It quickly became apparent through doing the business that what is so appealing about terrariums is the ability to have a miniature garden in your home. In a city where it is quite rare to have a garden, a terrarium allows you to bring the outside in. One of our main avenues is the workshops, whose concept of learning through engaging with the natural environment is what London Terrariums is all about.
SC: Where did the idea for the workshops come from?
ES: The first workshop was back in 2014 at a creative agency called YCN. At this point they also had a great shop on Rivington Street in East London, which stocked some of our terrariums. The guys who worked in the studio upstairs were baffled at how these miniature ecosystems worked so they asked us to come in and hold a workshop; it was our first ticketed event open to the public and we managed to sell out without even having a website yet, just through posting on Instagram.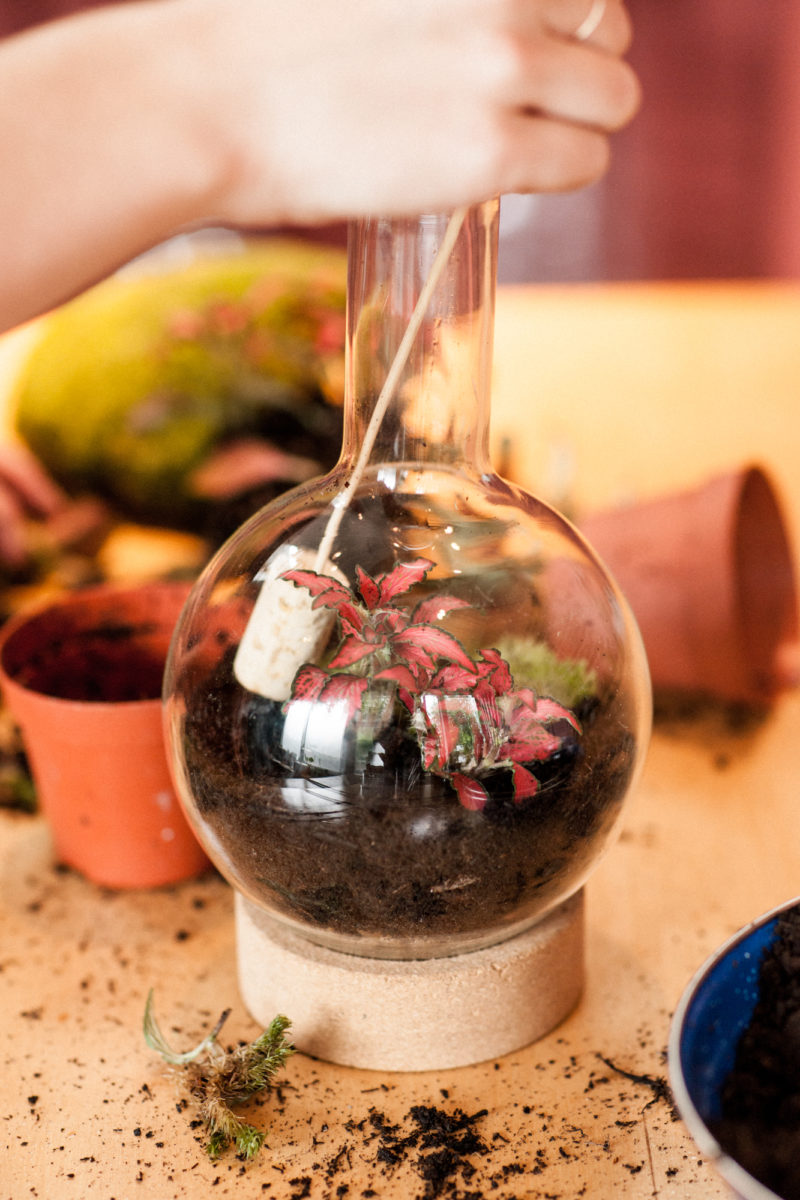 SC: Since then you've run workshops across the UK. Which have been your favourites?
ES: The workshops vary so much. We regularly hold one at a shop called SMUG in Islington on Sunday mornings for six people, which is very intimate as we all sit around a table and drink tea while we make them. I do love these ones as you get to chat to everyone. We have also done some great collaborations; last summer we worked with the girls at Spread and put on a terrarium supper club. Think a huge moss covered table, terrarium making with botanical and activated charcoal cocktails and edible gardens.
One of my favourite workshops though has to be last year at a primary school up in Nottingham. We had a class of 40 ten year olds, which believe me is chaos, but it was amazing teaching the kids about photosynthesis and the water cycle. They had so many ideas, running off to get blue marbles to add a waterfall, bits from the playground and they were so keen. They then sent us the most amazing drawings of their terrariums. I still have them in a folder and need to get them made into a book or something. It is definitely on my to do list.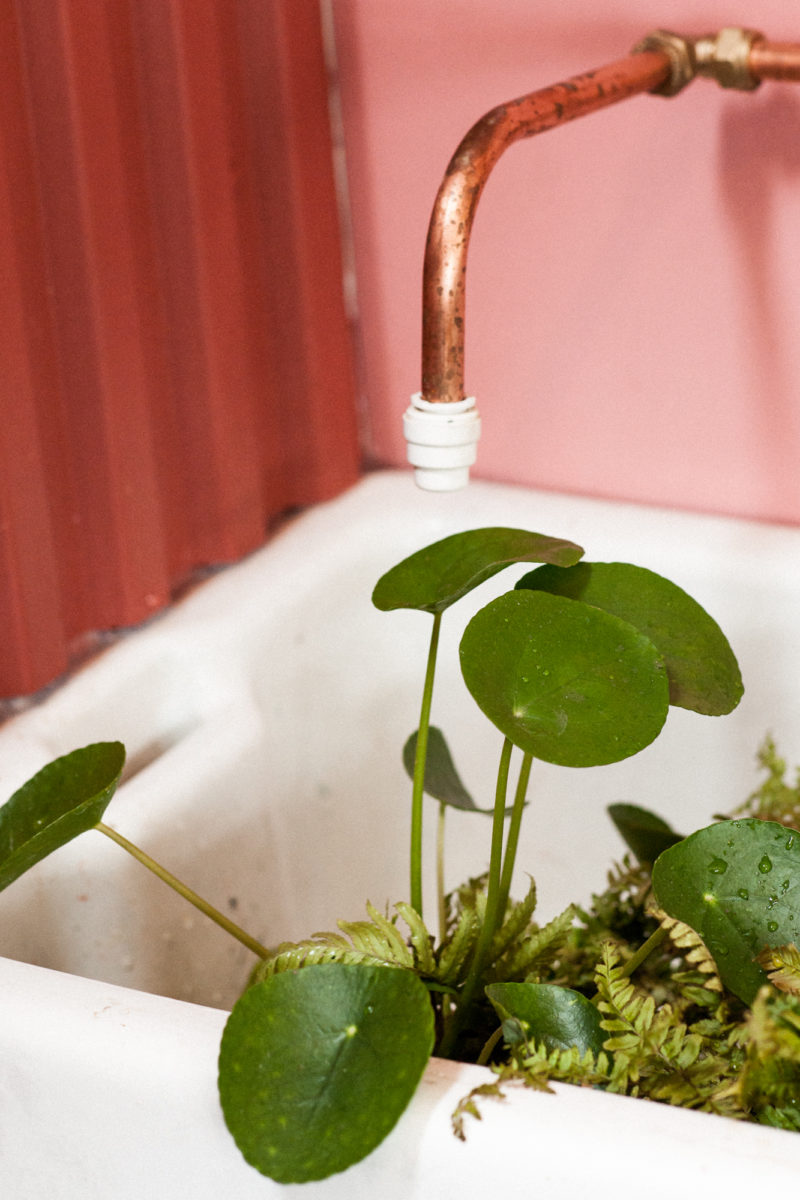 SC: You're about to start a new terrarium drawing workshop at the Culpepper, tell us about that.
ES: We have been holding workshops at The Culpeper for a few years now and recently they approached us about collaborating on a series of 'Edible Drawing Workshops'. Over the coming months we will be working with four artists to research and source different edible plants and flowers that we can make a table display with and that the resident chef can use as a seasonal ingredient. Our first is with an amazing illustrator called Katie Scott who has illustrated so many great books. I'll be explaining the plants we have chosen before Katie demonstrates some of her drawing techniques and ideas on how to capture what you see on the table. The workshop will then be followed by lunch in The Culpeper's rooftop greenhouse.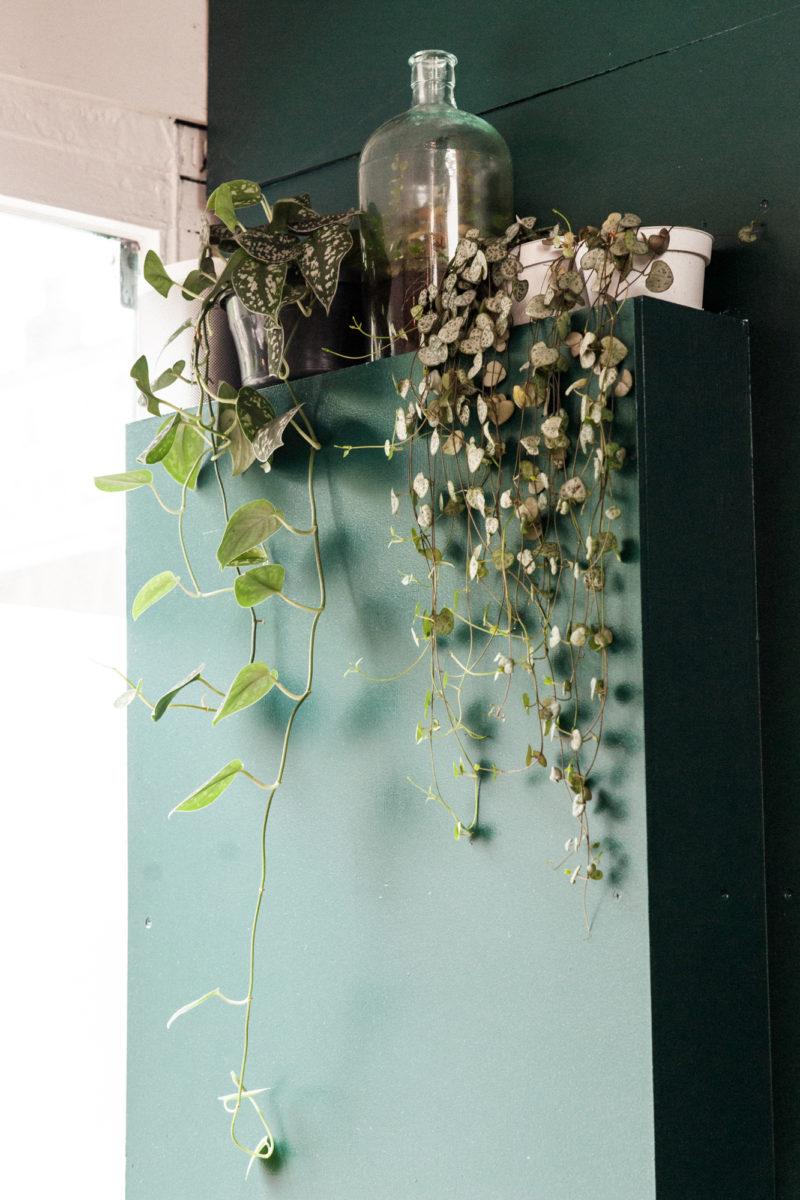 SC: As well as the workshops, you also produce custom terrariums for window displays and exhibitions. Talk us through some of those collaborations.
ES: One of our first displays was for YMC on Hanbury Street. This will always be close to my heart as it was a real learning curve and took a few attempts to get the terrariums right as the shop got really cold at night and the terrariums didn't like this one bit. We also worked with the D&AD awards last year when they asked us to supply lots of large terrariums to dress the Old Truman Brewery. This was great as it allowed us to use some of our favourite large glass vessels, the only thing is when the terrariums were in the studio it looked like we had plenty but then you move them into a space and they disappear. We had to then go back and make double the amount and deliver them again the next day. A crazy 24 hours but worth it when you see them all on show.
I am working on a very exciting project with the V&A Museum at the moment and this is the most involved I have been in planning the actual space. I was allowed to wander around the museum and pick spaces that I thought the terrariums would work in. We are planning a large-scale installation that has to take into account lighting, conservation and temperature. There are so many elements to consider when working with such an old building that houses so many important artefacts. I even had to convince conservation that the terrariums wouldn't cause a moth epidemic in the museum.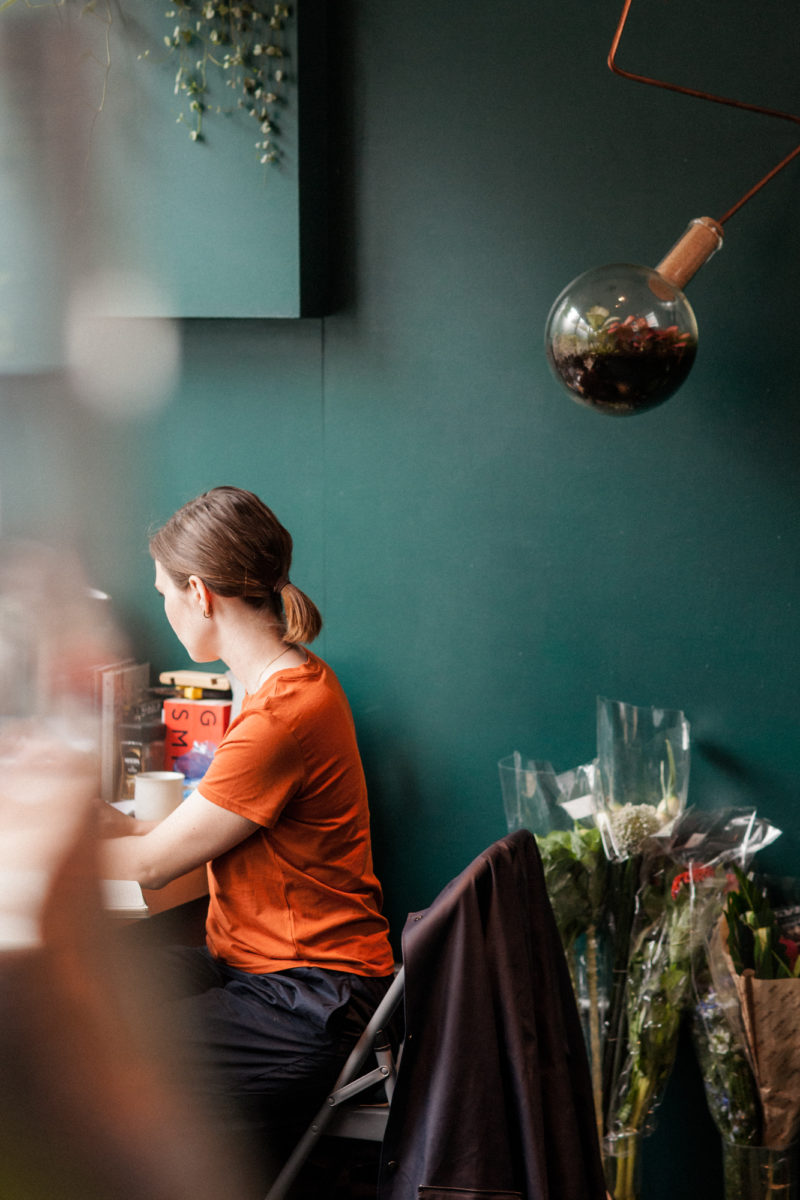 SC: You've just released your first book, The Little Book of Cacti and Other Succulents, how did this come about?
ES: I was approached by the book's publisher, Quadrille, last year. The timing was great as I had just left a fulltime job to concentrate on London Terrariums so I had the fear, which meant I was saying yes to projects all over the place. The last thing I wrote was my dissertation many years ago but for ages I had been wanting to get stuck into something that would push a different part of my brain and this was it.
I learnt so much from doing it. The whole process from planning the book with my publisher to the design to sourcing 60 different cacti to photograph within a three-day shoot. I was the one that came up with the initial list of cacti, completely overlooking the fact that we actually needed to photograph them! I met so many great people though and it was an opportunity to work with some of my favourite ceramicists and plant shops, borrowing their plants and pots for the shoot.
SC: Which is your favourite cacti in the book?
ES: I think my favourites are the lithops, they are also called living stones because they literally don't do much and just sit in the compost like stones. Once a year they shed their outer skin and two more lithops appear out of the first, this is how they reproduce. I like them as they are pretty nonchalant but come in the most gorgeous rusty orange colour. Also, each one has a centre line that makes them look a bit like a bottom.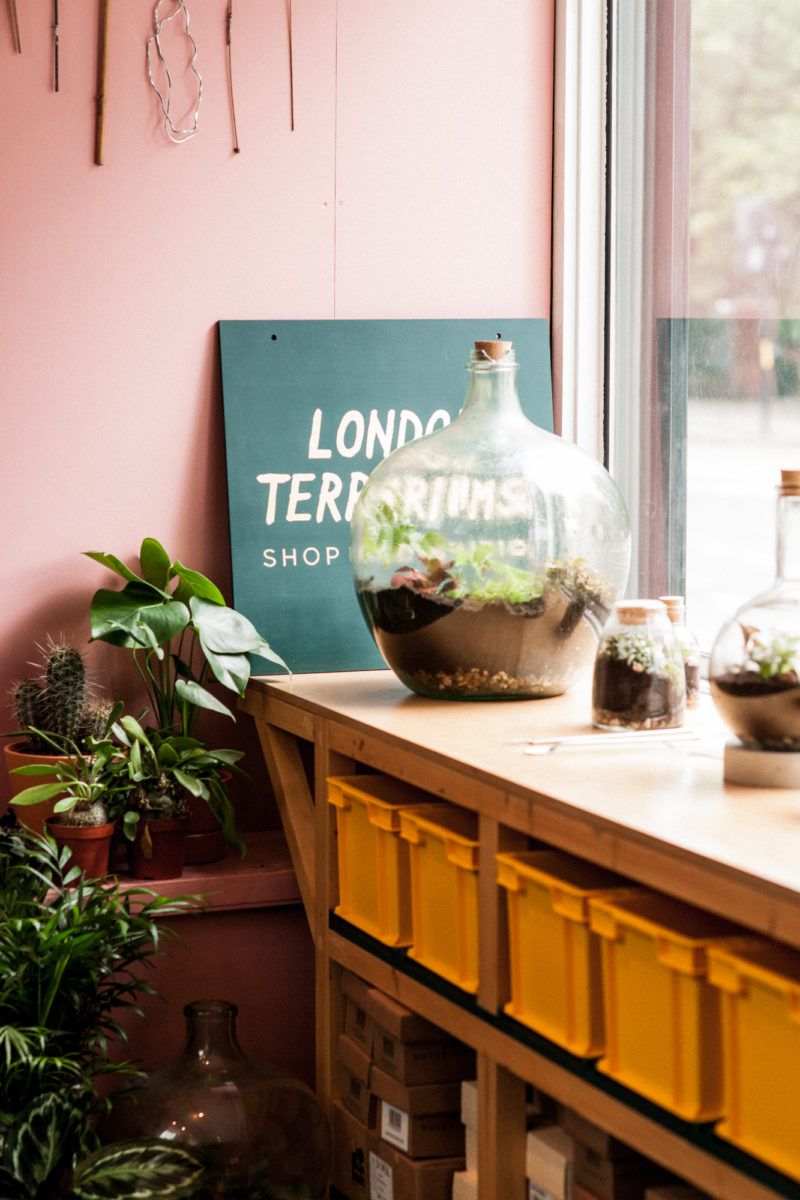 SC: You're about to reach another milestone with the opening of your first shop. Was this something you'd always dreamed of doing?
ES: Literally whenever anyone asks me where would I like LT to be in the future the answer has always been a shop. I just didn't think it would be so soon! I was looking to do some pop-ups this year as I had lots of people wanting to come and visit the studio plus last summer I did one outside a fashion store in New Cross called Open As Usual, which was really successful. Since then I had kept really friendly with the owner Daniel and when he emailed me a few months ago explaining he was moving out and if I wanted to take it on it didn't take me long to say yes and go for it.
The space will be a workshop, studio and store. You can come see the terrariums being made and buy them off the shelf as well as all the other things needed to make your own like tools, pots and plants, lots of plants. It will be full of books and magazines on gardening and plant care too. I have been collecting some beautiful one off books on all things horticulture that I cannot wait to get on display. I'm also planning to hold my own workshops at the space. I am also looking to host talks and film screenings on garden related films. My dream is for it to become a South London plant haven.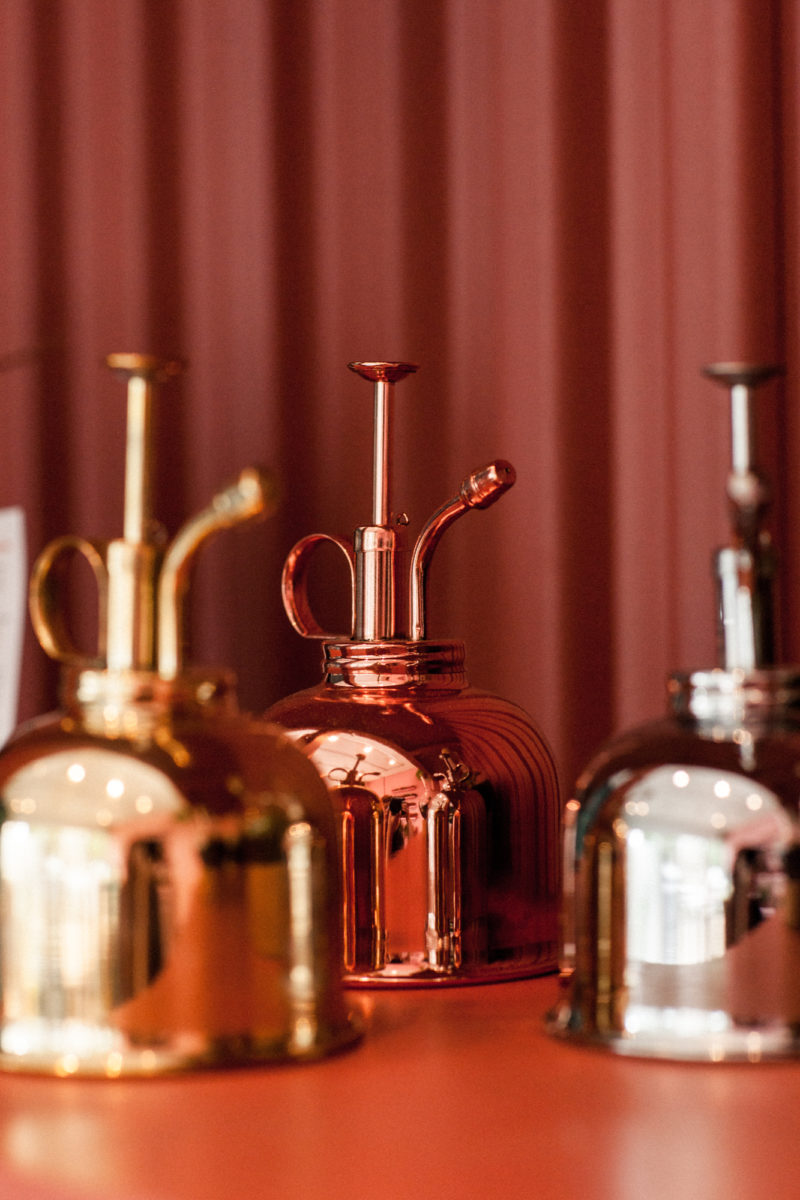 SC: We also hear exciting things are in the works for the interior design?
ES: One of the best things about being in V22 studios for the past three years is the people you meet. For the build I am working with Isabel + Helen, two powerhouse ladies who have a studio a few doors down from me. They make the coolest props, sets and window displays, and are generally just brilliant at building things that look great. I was quite daunted when it came to fitting the shop so when they asked if they could help I jumped at the chance. I am not going to say too much about the design but it definitely won't be white or minimal or Scandi inspired.
SC: Besides the forthcoming LT store, what other botanical places in London would you recommend?
ES: Being South London based my favourite garden centre would have to be The Nunhead Gardener. I don't know what it is but as soon as you enter the gates it is blissful. They have a great selection of plants and play such chilled music, it also smells great, there is always some kind of dreamy candle burning, plus there are two resident kittens. The South London Botanical Institute is another hidden gem. Their library is full of the most beautiful botanical books, just make sure to check they are open before you go. Also never miss PRICK the best cactus shop in Dalston, Conservatory Archives for all the houseplants and The Chelsea Physic Garden for mooching around.
Interview by Dale Marshall | Photography by Sanne Glasbergen