ART SCHOOL's Eden Loweth & Tom Barratt
Helmed by partners Eden Loweth and Tom Barratt, London-based label ART SCHOOL focuses on redefining the limitations of ready-to-wear fashion, blurring the lines of menswear and womenswear to produce a contemporary representation of unisex clothing. ART SCHOOL aims to celebrate the idiosyncratic nature of queer style, and indeed, the non-binary identities of the two founders are inseparable from the DNA of their brand.
The label is informed by the designers' backgrounds as menswear and art criticism graduates respectively. Whilst studying, the pair worked with some of the most prominent emerging designers in London. Loweth graduated from BA Fashion at Ravensbourne in 2016, specialising in menswear; his graduate collection received widespread praise for its portrayal of the evolving trans body. He worked under the acclaimed designer Grace Wales Bonner as her personal aid for two years whilst at university.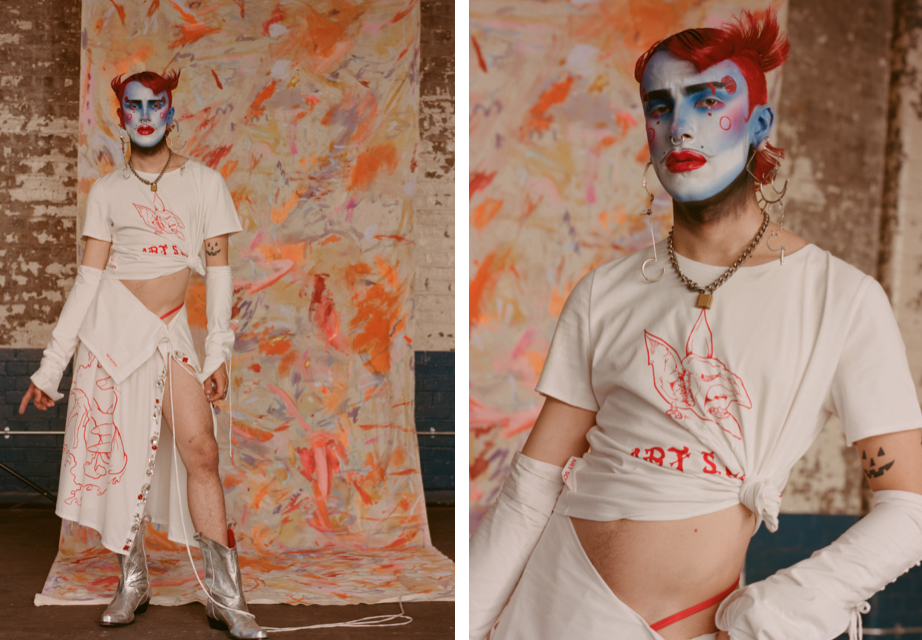 Tom Barratt graduated from BA Art Criticism, Communication and Curation at Central Saint Martins in 2016. His studies focused on feminist film aesthetics and the communication of queer style within counter-culture. He is a practicing video artist and performer creating work related to his theoretical interests. Barratt worked with NEWGEN designers Sadie Williams and Marta Jakubowski before co-founding ART SCHOOL. The label is a platform for the designers to express their ideas both in design and art using luxury fashion as a communicative tool to explore contemporary queerness. The founders and their friend's non-binary gender identities inform the label, which plays a vital role within their work.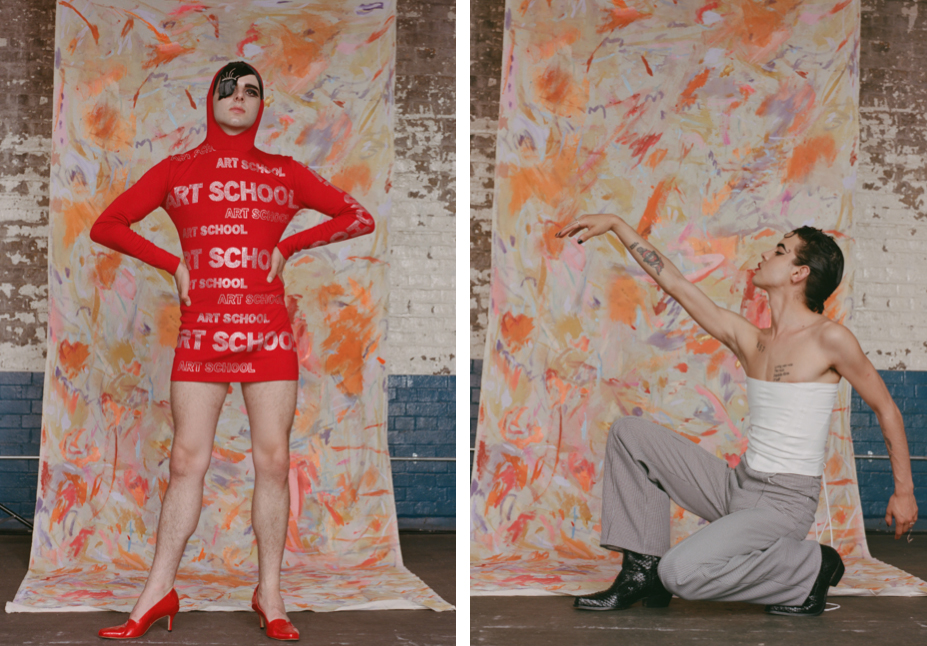 For AW17, Loweth and Barratt made their London Fashion Week debut with the Lulu Kennedy backed platform, Fashion East. Their presentation saw a cast of non-models stage a performance directed by Theo Adams, an artist and the director of Theo Adams Company. With lively singing and dancing, the event felt akin to a work of performance art, reinstating the intrepid creativity London fashion is celebrated for. Sparkling with Swarovski crystals, the garments themselves were designed to "celebrate the queer form," influenced by renowned dance company, the Ballet Russes, legendary British filmmaker Derek Jarman's work Chroma, as well as the diverse outputs of the Bauhaus.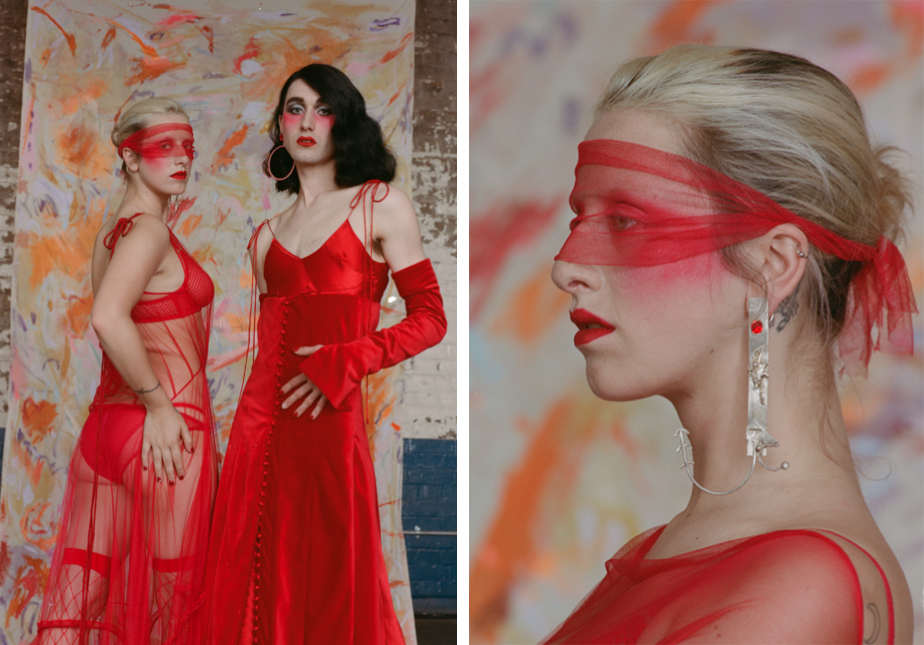 More recently, for SS18, ART SCHOOL showed their work under the umbrella of MAN. Envisaging the runway as a utopian paradise, a "space of theatre, friendship, rebellion, expression and fantasy," the designers delighted in the joys of collaboration, acceptance and unencumbered creativity. The collection manifested as a series of whimsical couture-inspired dresses and tailoring. Central Saint Martins student Pierre Louis-Auvray lent his alien drawings to a number of looks, shoes inspired by Isabella Blow were made by Robker Atelier, and a continued partnership with Swarovski saw pieces technically elevated with bespoke embellishment. Though the garments themselves conveyed a clear sense of identity, it was perhaps the diverse and defiant casting that brought the most energy.
Despite the label's unfettered creative and critical approach, which so often struggles to correlate with commercial success, ART SCHOOL have already secured Selfridges as a London stockist. Champions of the non-binary revolution, be sure to keep an eye out for what Loweth and Barratt have planned next.
On celebrating the queer form:
"It's about the celebration of the queer form. We work a lot on the queer body. Everyone here is a non-model—the people here are our friends who we love and care for. And we want to make things that represent them. The queer form is not something that is often explored or represented … but we are talking about it because we are those people. We are trying to do what we want to say as a young generation." – Vogue, 2017
On their label's ethos:
"We're trying to say, 'Live your fantasy.' Everyone has something in their mind that is carrying them through the mundane reality of life, because it's a fucking shithole at the moment and we just need to celebrate what is good, what is art, what is fun." – Dazed, 2017
On being partners and collaborators:
"We both think about things in very different ways which helps defuse potential disagreements as we find a middle ground quite naturally… I think we both might disagree on who get's the last word in the end though!" – i-D, 2017
Images courtesy of ART SCHOOL