The London Design Festival celebrates the achievements of designers who are making a difference to our lives through their innovation and originality. Established in 2003, the London Design Festival is a citywide celebration that brings together a global community of designers, artists, architects, and retailers to activate projects responding to the transformative power of design. Now in its fifteenth year, the Festival will be returning to venues and institutions across the city between 16-24 September 2017. In the run up to its launch, Something Curated highlights a selection of designers, artists and architects whose work we're excited to see.
Elias & Yousef Anastas || While We Wait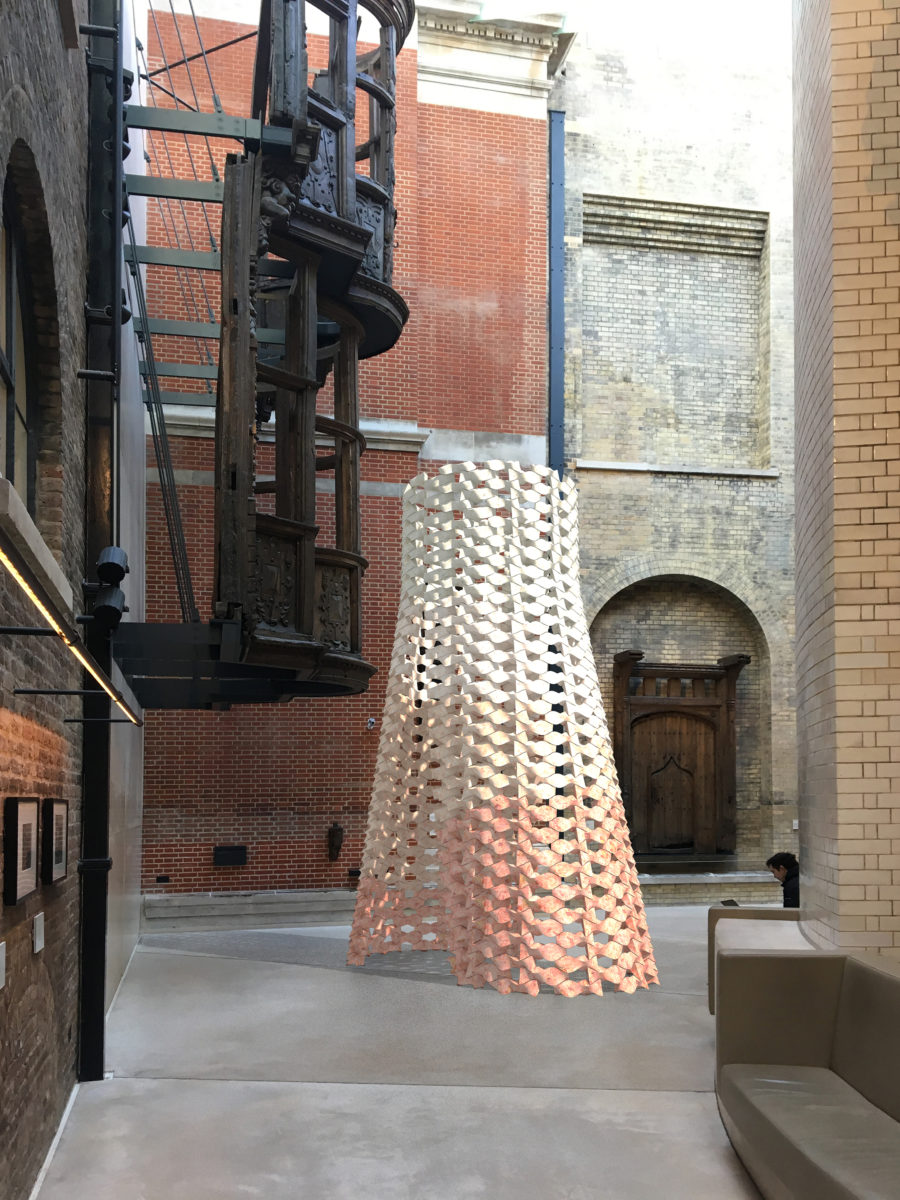 While We Wait is an immersive installation by Bethlehem-based architects Elias and Yousef Anastas about the cultural claim over nature in Palestine. The work navigates the issues surrounding the construction of the separation wall which runs through the middle of the Cremisan Valley in the Palestinian landscape, separating links between the 19th century monastery and the local community. Made from elements of Palestinian stone, While We Wait is designed by computers, cut by robots and hand-finished by artisans.
Flynn Talbot || Reflection Room
Reflection Room, by designer Flynn Talbot, is an immersive coloured light experience that will be the first London Design Festival installation to be housed in the Prince Consort Gallery. Talbot is an Australian lighting artist and designer currently based in London. He creates lighting installations and commissioned pieces for galleries and unique buildings along with innovative lighting products for commercial production. Talbot begins with the consideration of the "light effect" and constructs each project around it; every decision and detail is made with the quality of light and user connection in mind.
Petr Stanický || Evocations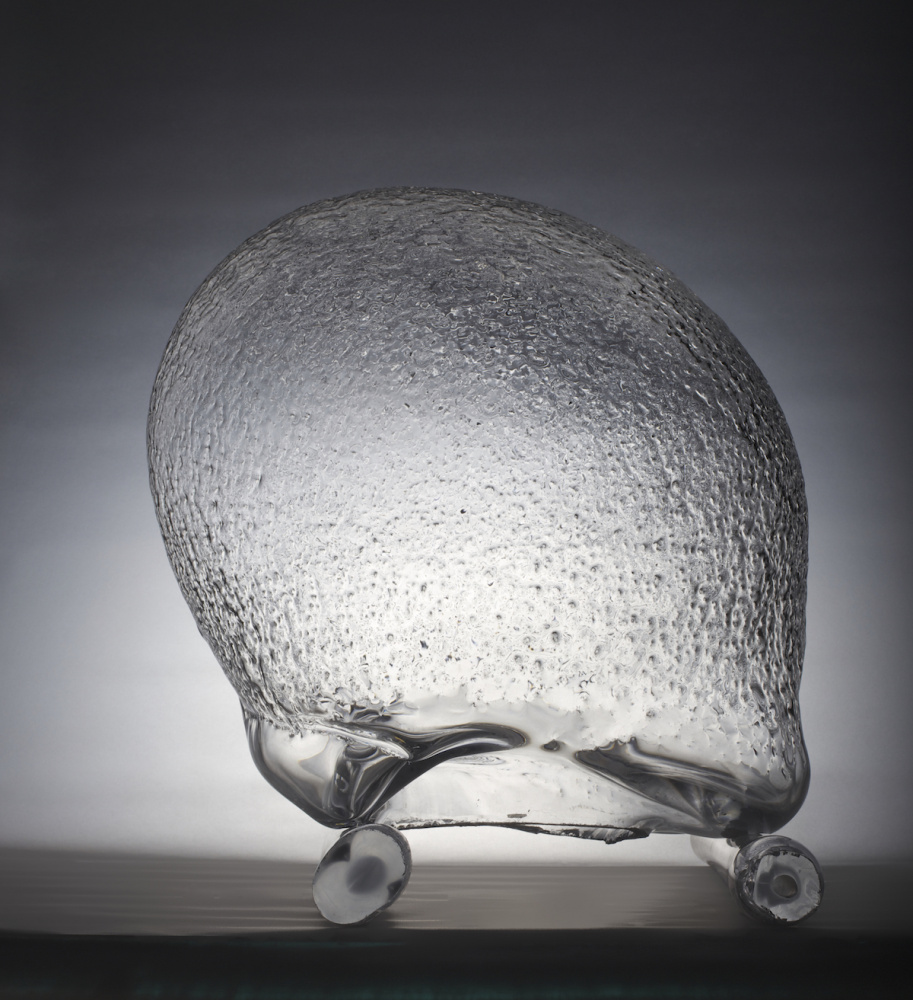 Shown in light-filled vestibules next to the Glass and Ceramics Galleries at the V&A will be two sculptural works by Czech glassmaker Petr Stanický. "These works exist at a crossroads that lies between genuine shapes and forms, and those merely suggested by the sculptures' imaginative illusory evocations," Stanický says. "The mirroring effect of their glass surfaces; the juxtaposing of at planes and dimensionality, stemming from a striated mesh of metal; and the accompanying enigmatic walls of glass, draw the observer into a variegated world."
Sam Jacob Studio || Urban Cabin
This year, Mini Living, a long-term research project by Mini, has designed a micro-house, Urban Cabin, as a research space for relevant metropolitan needs in London. Urban Cabin consists of a clever module reflecting its environment and featuring distinct London characteristics created by local architect Sam Jacob. Jacob's work spans disciplines ranging from master planning and urban design through architecture, design and art projects. Unique features of the Cabin include a shared kitchen and a micro-library where visitors to the space can share and swap literature that focuses on the history of living in London ranging from classics such as Dickens, Keats and Shakespeare, as well as design bestsellers.
Ross Lovegrove || Transmission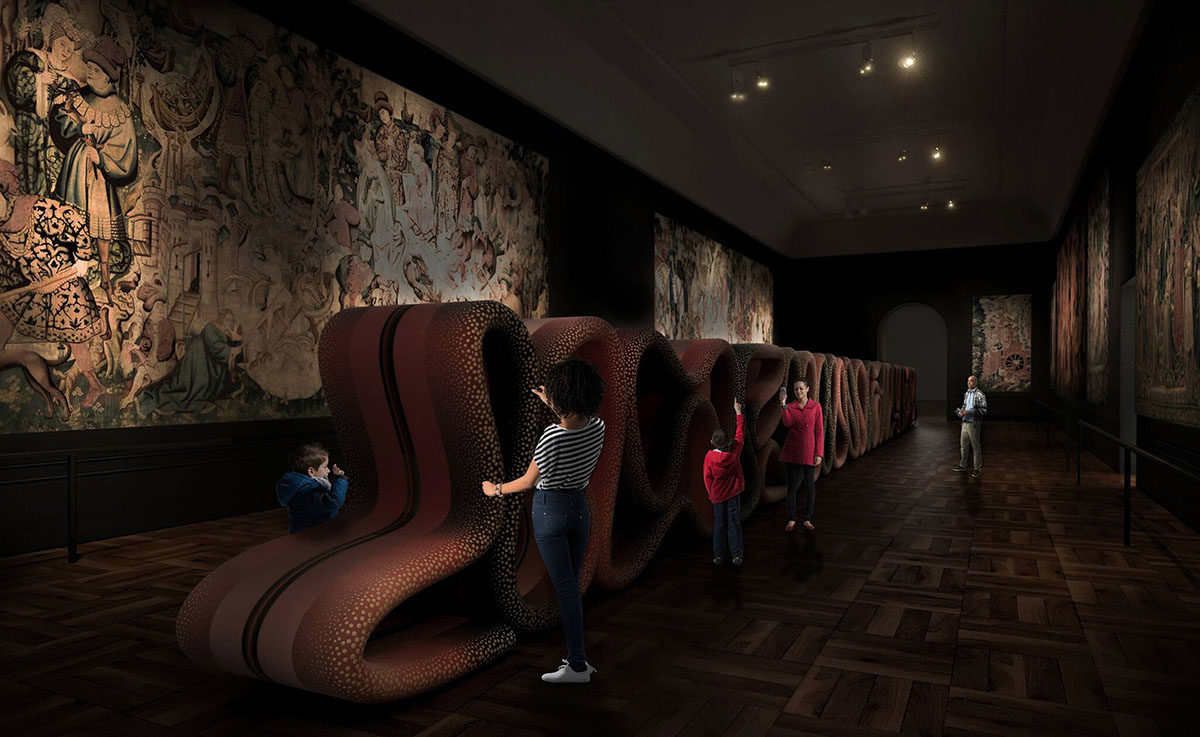 Transmission is a 21.3m long fluid sculpture of folded material presented by Alcantara and Ross Lovegrove. Lovegrove's installation is an intuitive and evocative response towards the immersive physical atmosphere of the V&A's tapestry room. Inspired by the logic and beauty of nature his design possesses a trinity between technology, materials science and intelligent organic form, creating what many industrial leaders see as the new aesthetic expression for the 21st century. There is always embedded a deeply human and resourceful approach to his designs, which project an optimism, and innovative vitality in everything he touches from cameras to cars to trains, aviation and architecture.
Dr Rosalie Kim || Contemporary Korean Ceramics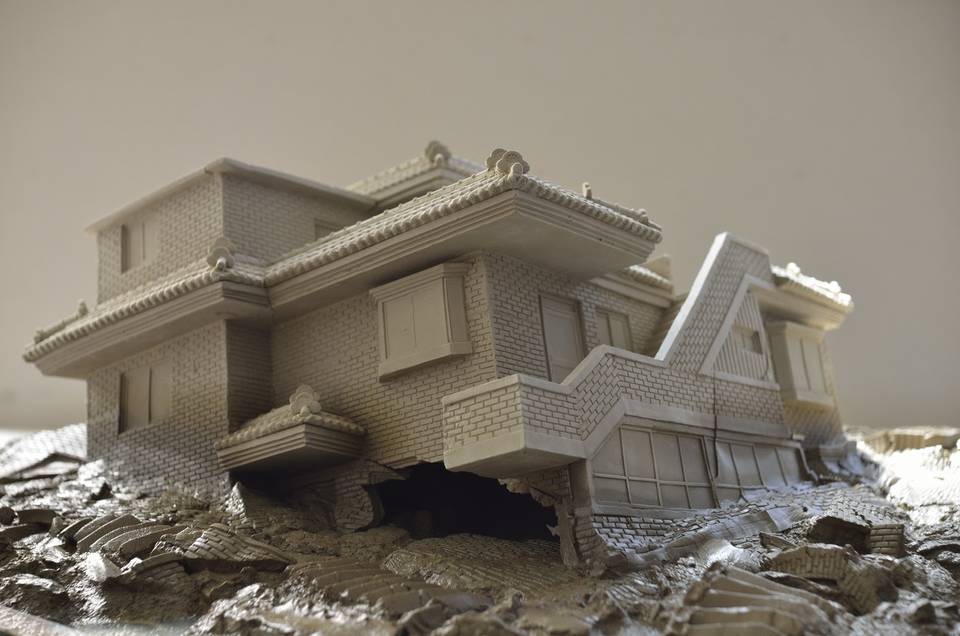 This display, curated by Dr Rosalie Kim, brings together the work of 15 emerging and established artists from Korea, showcasing the richness of contemporary Korean studio ceramic practice. Some are inspired by historical ceramics, new technologies or alternative materials, others use ceramics as a medium to engage with contemporary issues ranging from pop-culture to the destruction of Korea's architectural heritage. Starting on 18 September, one of the pieces on display, an unfired clay house by Kim Juree, will be slowly dissolved in water into a puddle of mud. The artist uses ceramics as a way of commenting on the constant cycle of urban development in modern Seoul and the disappearance of its architectural legacy.
Camille Walala || Villa Walala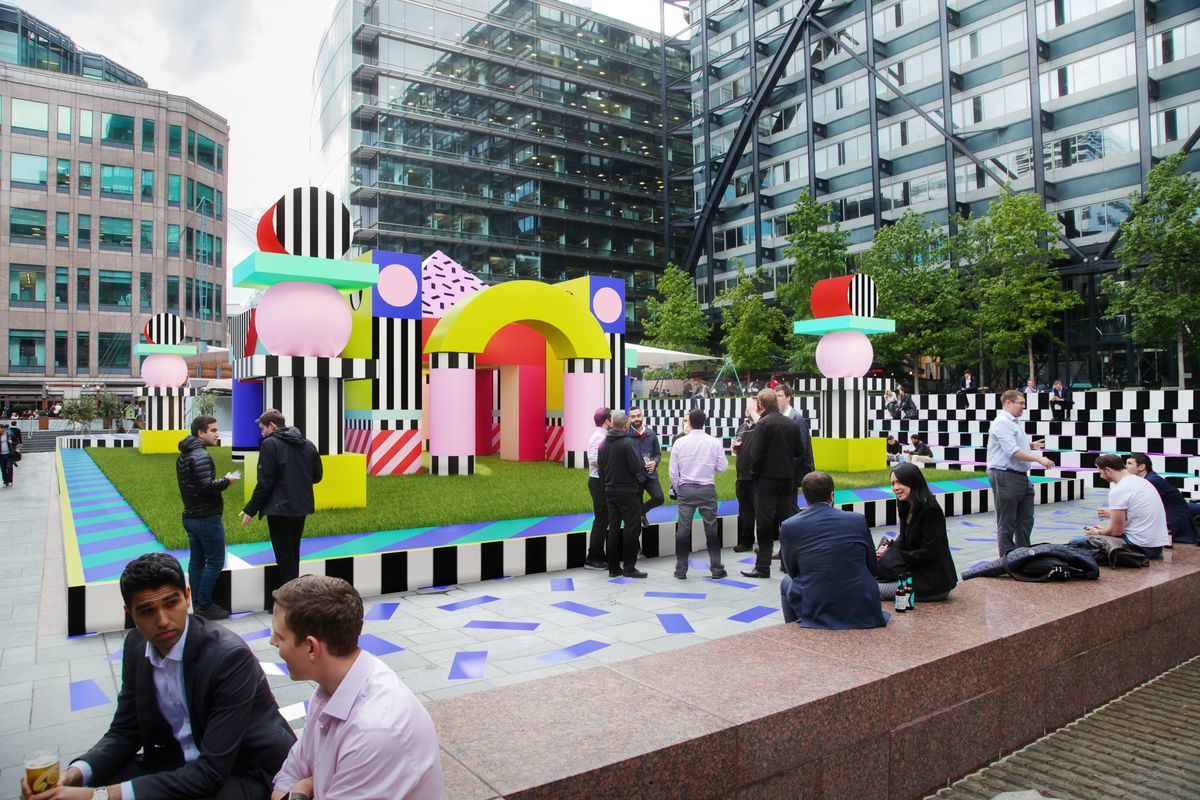 In partnership with British Land, Camille Walala's Villa Walala is an immersive and playful installation within the heart of Broadgate. A graduate in textile design from the University of Brighton, Walala established her studio in east London in 2009, and has since evolved from textile-based work to art direction, interior design and large-scale civic art and installation projects. Drawing on influences including the Memphis Movement, the Ndebele tribe and Victor Vasarely, Walala has an irrepressible enthusiasm for playful, graphic patterns that invoke a smile. Her dedication to positivity, optimistic typography and bold use of pattern and colour have seen her transform urban landscapes across the world, and earned her clients ranging from Nike and Armani to Nintendo and Facebook.
Images via London Design Festival | Feature image: Ross Lovegrove, Transmission