The Philistine: The Very Best Of London Culture This February
It's February – time to stop hibernating and soak up some of London's finest culture instead. With such a packed month of exhibitions, exceptional film screenings and more, it would be rude not to.
Exhibitions
John Keane, Twelve Selves at Flower's Gallery || John Keane (21 Feb – 7 Apr)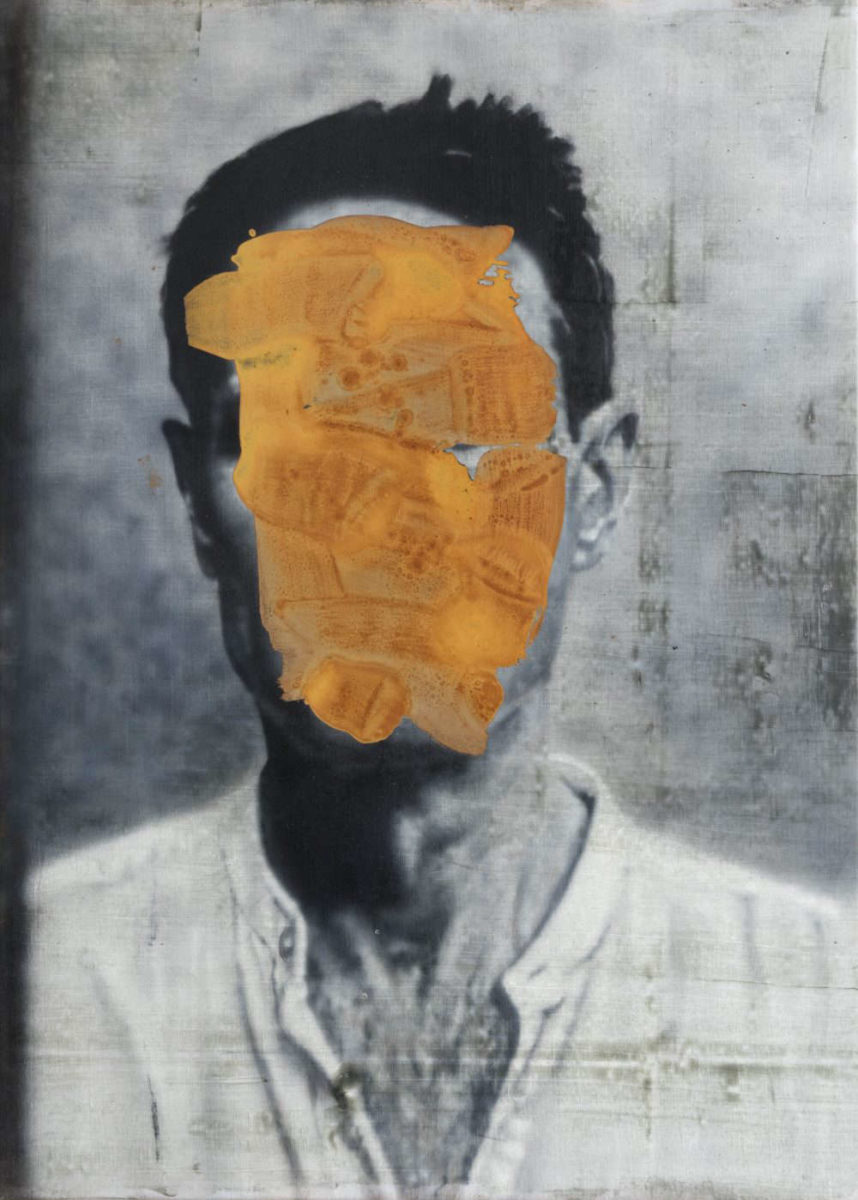 The painter John Keane, who was the Official British War Artist during the Gulf War, presents a new exhibition of self-portrait scarred and obscured by reactive metallic paints, which unpick themes of self-reflection and experience.
Bloomberg New Contemporaries 2017 at Block 336 || Caroline Achaintre, Elizabeth Price, George Shaw & More (Until 3 Mar)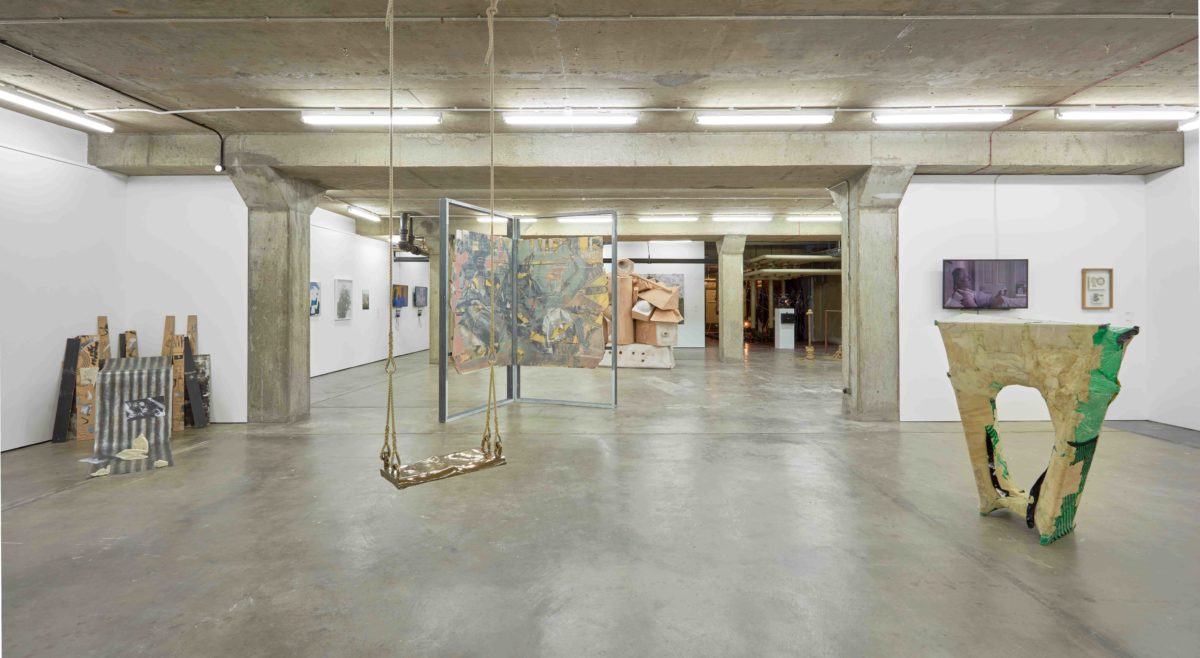 Works from over 47 artists are being exhibited as part of Bloomberg New Contemporaries 2017, at Brixton's Block 336 gallery after the annual open submission exhibition kicked off at Gateshead's BALTIC gallery last autumn. Put 27 February in your diary too, when an accompanying film screening and discussion of the exhibition's moving image work takes place at Ritzy Cinema, Brixton.
Deutsche Börse Photography Foundation Prize 2018 at The Photographers' Gallery || Mathieu Asselin, Rafal Milach, Batia Suter & Luke Willis Thompson (23 Feb – 3 Jun)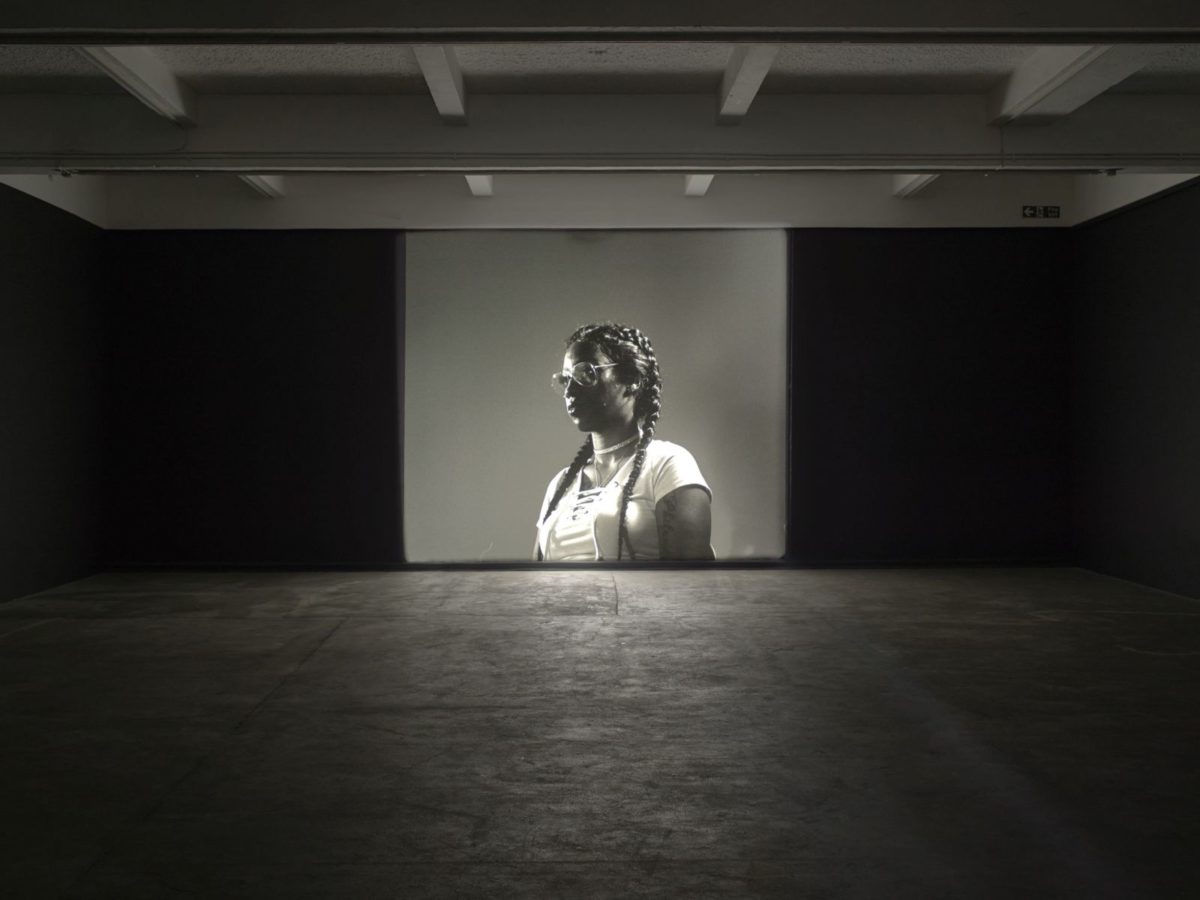 Mathieu Asselin, Rafal Milach, Batia Suter and Luke Willis Thompson are the shortlisted artists for this year's outing of the prestigious Deutsche Börse Photography Foundation Prize. They include critiques of global biotech giant Monsanto, control and propaganda exerted by governments, as well as a moving-image study of grief and an "encyclopedia" of found images.
Super Sharp at Fashion Space Gallery, London College of Fashion || Tory Turk, Saul Milton & More (1 Feb – 21 Apr)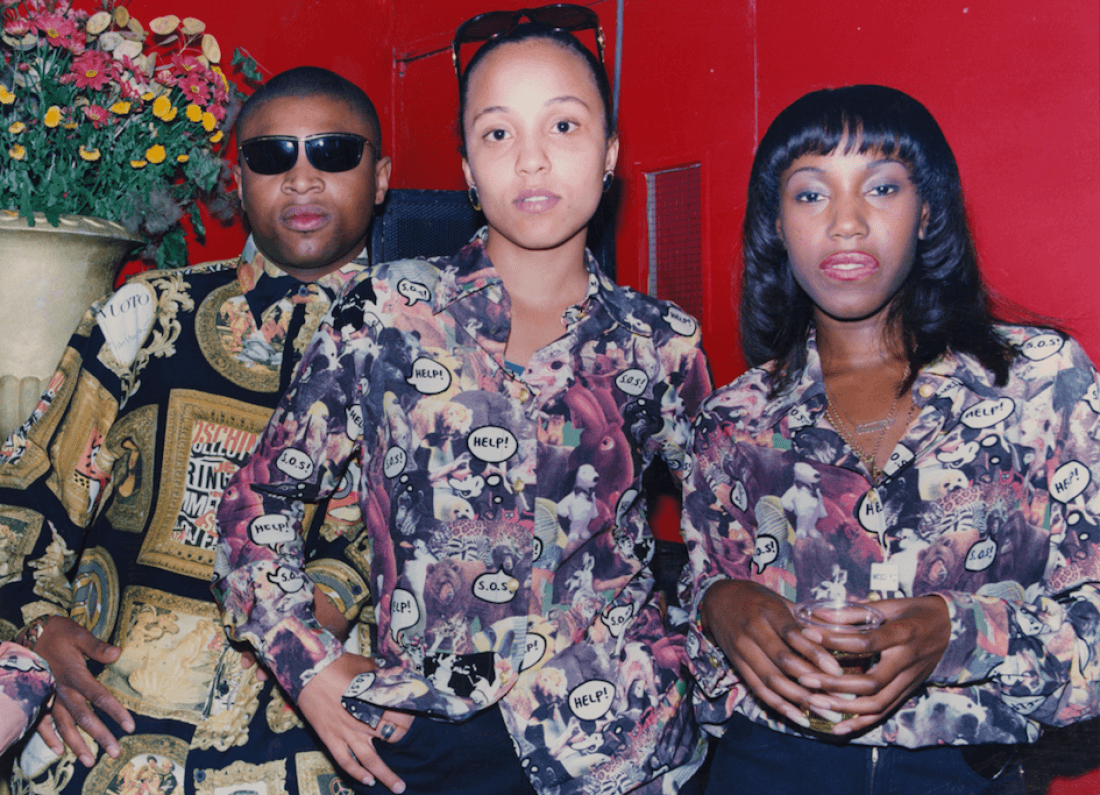 In the 1990s, a host of Italian fashion labels became synonymous with the UK Garage and Jungle underground music scenes. Super Sharp, curated by Tory Turk and co-created by Saul Milton of Chase & Status, explores why garments from Versace, Moschino, Iceberg and D&G became so important to the cultural identity of not only the music scenes, but Jungle ravers on dancefloors.
Paul Lee. On My Way To You Now at Stuart Shave/Modern Art || Paul Lee (2 Feb – 3 Mar)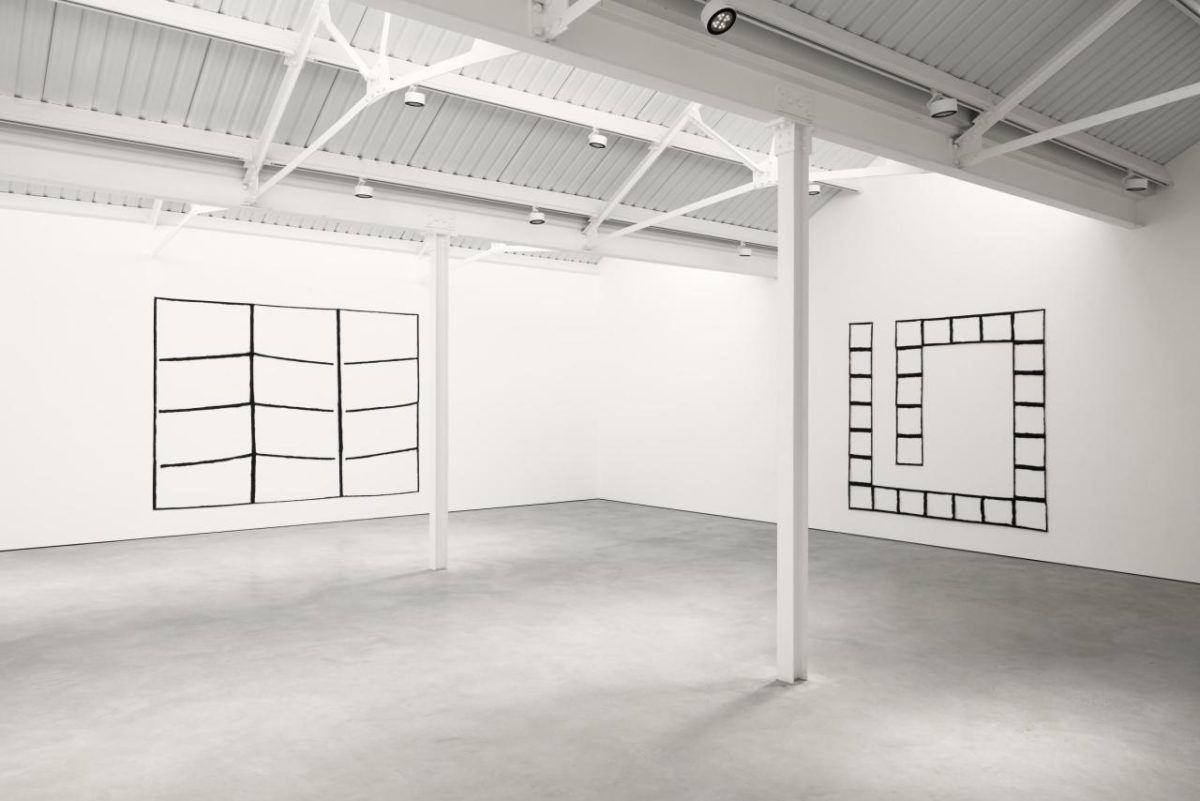 Tambourines, fizzy drink cans, stretched canvases, light bulbs and washcloths are reconfigured and combined into washed-out, colourful sculptures referencing intimate exchanges and personal affections at Stuart Shave/Modern Art.
Film & Performance
Yvonne Rainer: The Choreography of Film at Siobhan Davies Dance || Yvonne Rainer (27 Feb – 10 Apr)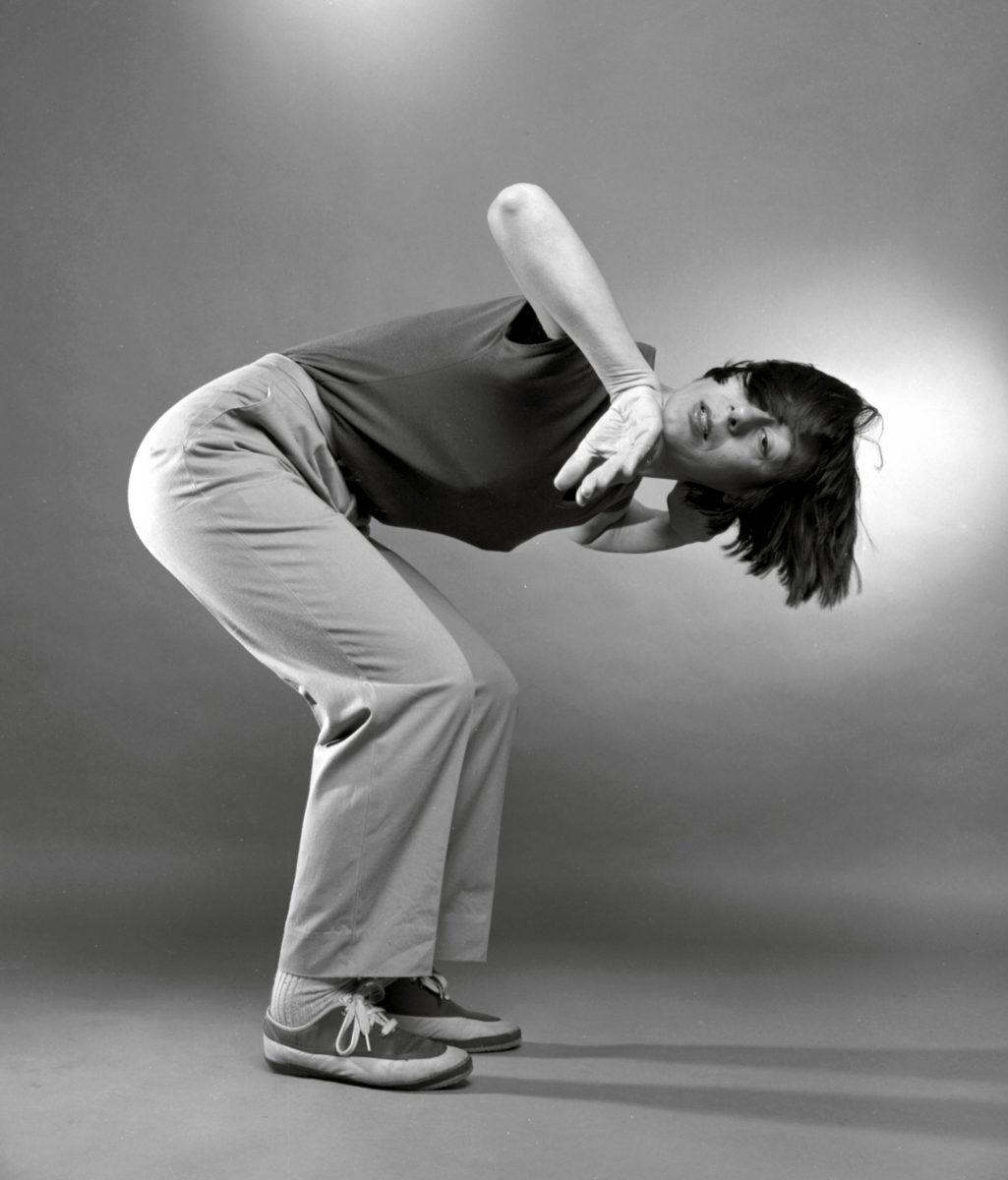 Siobhan Davies Dance hosts a season of seven experimental feature films made by American dancer and choreographer Yvonne Rainer. This is a rare chance to catch a showing of these multi-layered films, which combine documentary, as well as staged and archival footage, dating from the 1970s to 1990s.
Chalayan Autumn/Winter 2018 – Périphérique at Sadler's Wells || Hussein Chalayan (17 Feb)
For fashion designer Hussein Chalayan, the global refugee crisis was the starting point for his latest womenswear collection. The clothes, which combine 'violent' deep reds and violets, North African blanket weaving and soft tailoring are woven with a clear message – that we need to go beyond 'tolerating' new arrivals and instead embrace integration fully. This isn't the first time Chalayan has shown or collaborated with Sadler's Wells – in 2015 he presented 'Gravity Fatigue', his first theatrical work alongside choreographers Damien Jalet and Nick Hillel.
Events
Beyond The Body: Orlando presents 'Eva Hesse' (2016) screening at The Horse Hospital || Eva Hesse & Orlando Magazine (6 Feb)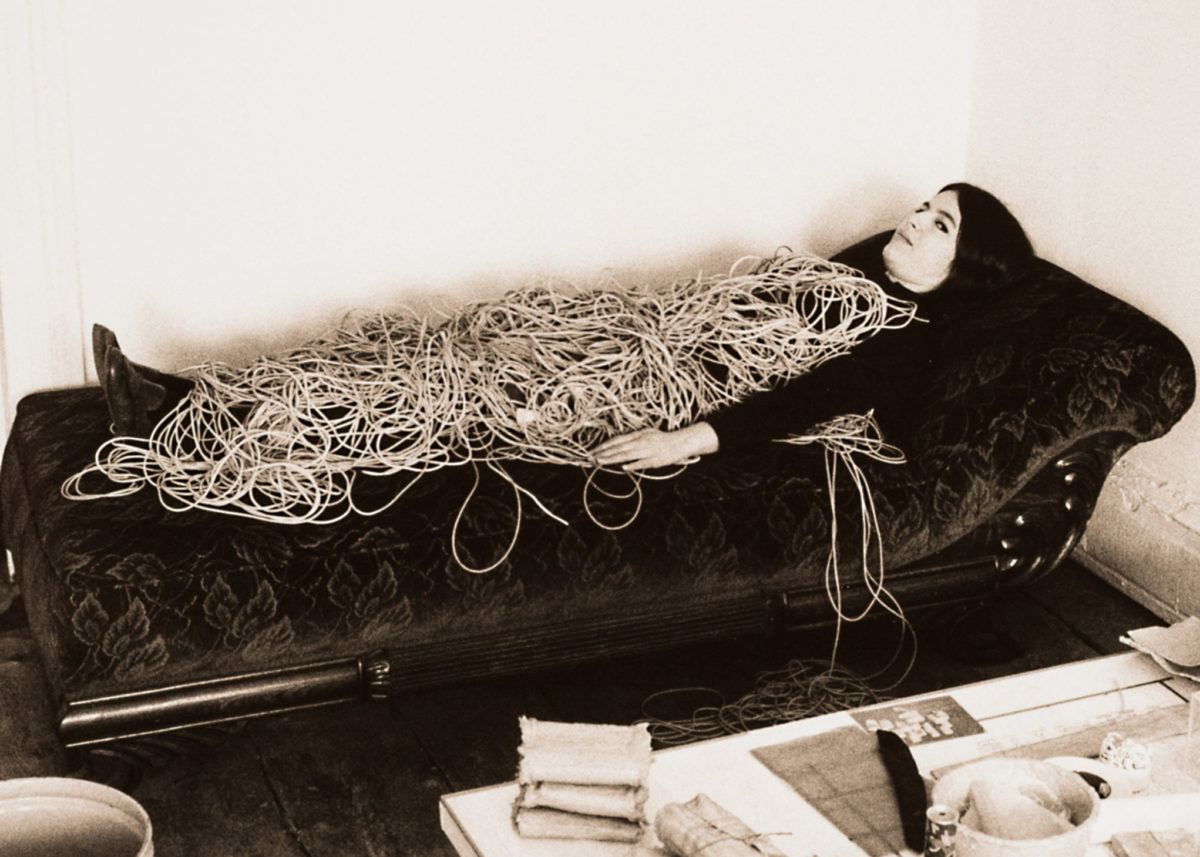 When American sculptor Eva Hesse died aged 34 from a brain tumour, she left a productive decade-worth of ground-breaking works in latex, fibreglass and plastics that informed the post-minimalist art movement of the 1960s, as well as artists working today. (Rachel Whiteread's resin sculptures recall the influence of Hesse's earlier works.) This rare screening of documentary 'Eva Hesse' is a chance to learn more about the influential artist, alongside an introduction from Orlando magazine's editor and publisher Philomena Epps, and a reading from Lily Evans-Hill – an art historian engaged with consciousness-raising and group artistic practice among women.
The Driver's Seat at Cubitt Artists || Muriel Spark, Ali Smith & Glasgow Women's Library (3-4 Feb)
2018 marks the 100th birthday of Scottish writer and novelist Muriel Spark. To celebrate, The Driver's Seat (named after Spark's 1970 novella) is a weekend-long programme of performance, screenings, talks and readings taking inspiration from Spark's works, as well as women writers throughout history. The highlight is an ambitious day-long reading of The Driver's Seat on 3 February, with an introductory reading from writer Ali Smith.
Electronic You at Vox Studios || John Lancaster & Graffiti Pig (6 Feb)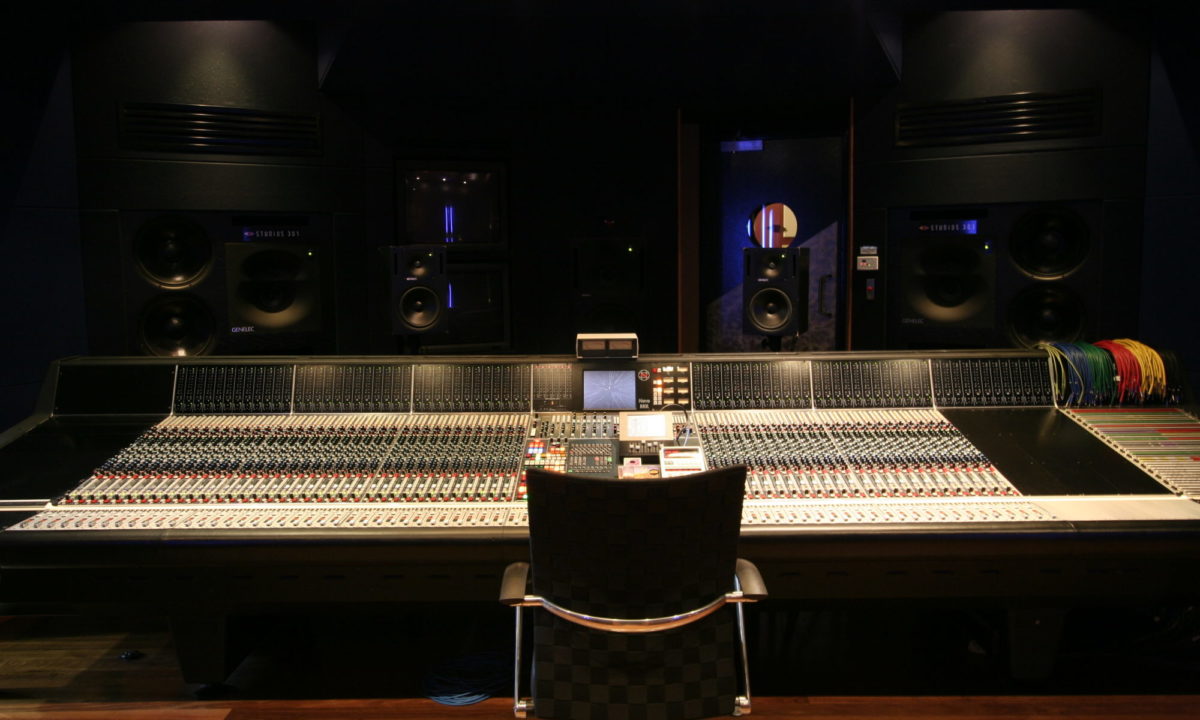 Repeating the exact same design twice is near impossible, say VS MONO, the experimental British Clothing label. That's the starting point for 'Electronic You', an art installation which compares the sensitivities of experimental design with electronic music. How? Visitors are invited to coax abstract noise from an analogue synthesiser and see for themselves, and wrap their ears around a hulking 8ft boombox. With live performance from DJ collective Graffiti Pig for one night only.
Ghislaine Leung: Partners at Cell Project Space || Ghislaine Leung (2 Feb)
Cell Project Space launches 'Partners', a new book by the London and Brussels-based artist and writer Ghislaine Leung, whose solo exhibition 'The Moves' showed at Cell Project Space last year.
Words by Stevie Mackenzie-Smith | Feature image: Bloomberg New Contemporaries 2017 at Block 336, Photo: Colin Davison (via Block 336)