March 2018 At The Tate: Joan Jonas, Anthea Hamilton, Mark Leckey & More
Joan Jonas at Tate Modern (14 Mar – 5 Aug)
Joan Jonas is regarded as an instrumental figure in contemporary performance who continues to influence a younger generation of artists. Reflecting the way Jonas works across many different disciplines, this ground-breaking survey will be the first of its kind at Tate, combining a gallery exhibition, a ten day live programme in the Tanks which will feature performances by Jonas herself, and a film retrospective in the Starr Cinema. It will show her powerful impact on contemporary art and her dedication to pushing boundaries to this day. The immersive exhibition at Tate Modern will celebrate Jonas's contribution over five decades, uniting some of the most important pieces from across her remarkable career. Joan Jonas is curated in close collaboration with the artist by Andrea Lissoni, Senior Curator of International Art (Film), Tate Modern and Julienne Lorz, Curator, Haus der Kunst, Munich with Monika Bayer-Wermuth, Assistant Curator, Tate Modern.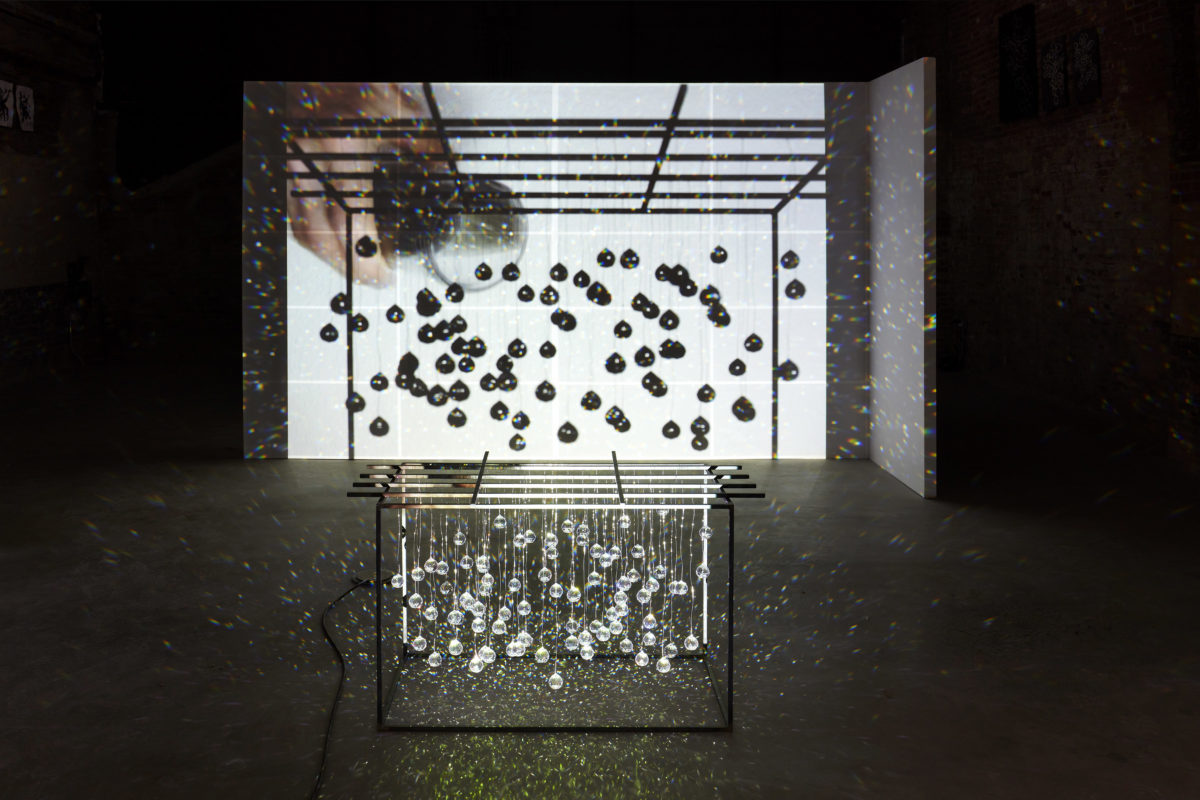 The exhibition will reveal a range of important items from Jonas's personal collections, such as masks, crystals and pieces collected on her travels, which have inspired or featured in her work. Key themes from Jonas's five decades of performance will be explored, from her use of sound to the influence of Japanese noh theatre. Her passion for story-telling will be seen in works such as The Juniper Tree 1976/1994, in which Jonas uses 29 wooden balls, a ladder, a kimono and more to retell a Brothers Grimm fairytale about an evil stepmother and her family. A later installation and performance created for Documenta 11, Lines in the Sand 2002, reworks the myth of Helen of Troy to reference contemporary political events. In addition to this exhibition of installations and video works, Jonas will be the subject of this year's BMW Tate Live Exhibition – an innovative ten day programme of live performances in the Tanks.
BMW Tate Live Exhibition: Ten Days Six Nights (16 – 25 Mar)
Unfolding over ten days and six nights, BMW Tate Live Exhibition 2018 will showcase Jonas's performances and installations including works not staged for 40 years. Her work will be presented in dialogue with an intergenerational selection of artists – including Jason Moran, Mark Leckey, Sylvia Palacios Whitman and Jumana Emil Abboud – demonstrating her lasting legacy and powerful impact on contemporary artists today. Throughout the exhibition's ten days, visitors will be invited to explore a series of installations in the Tanks. These will include Jonas's acclaimed installation Reanimation, a spellbinding environment made from projected footage of Arctic landscapes and light refracted through dozens of hanging crystals. Jonas's interest in myth-making and mystery will be echoed in a new commission in the Tanks foyer by Jumana Emil Abboud drawing on Palestinian folklore and fairy tales.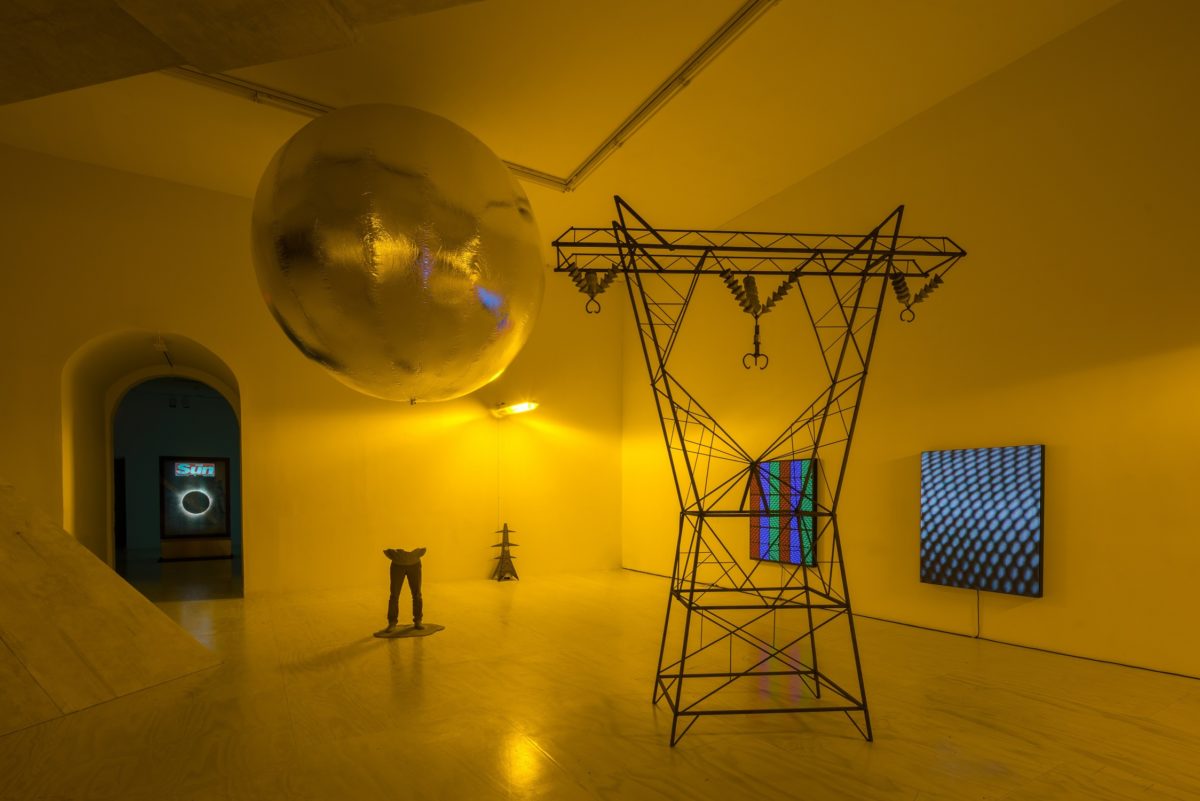 The six night programme will open with Jonas performing live together with her long-time collaborator the celebrated Jazz pianist and composer Jason Moran. The third and fourth nights will be dedicated to three seminal performances from a formative period in Jonas's career: Mirror Check, Mirror Piece II and Mirage. The final weekend will focus on Chilean-American artist Sylvia Palacios Whitman, a peer of Jonas who also came to prominence in New York in the 1970s. She will perform for the first time in the UK and will debut a new collaboration with Christopher Rauschenberg, son of legendary experimental artist Robert Rauschenberg. The last night will also feature a participatory performance by Turner Prize winner Mark Leckey. BMW Tate Live Exhibition 2018: Ten Days Six Nights is curated by Catherine Wood, Senior Curator of International Art (Performance), Andrea Lissoni, Senior Curator of International Art (Film, and Isabella Maidment, Assistant Curator of Performance.
Tate Britain Commission 2018: Anthea Hamilton (Opening 21 Mar)
Unveiled on 21 March, Anthea Hamilton will reveal a major new work, transforming the heart of Tate Britain into an immersive installation that will combine sculpture and performance. The annual commission, supported by Sotheby's, invites a contemporary British artist to create a new artwork in response to Tate Britain's grand Duveen Galleries. Shortlisted for the Turner Prize in 2016, Hamilton is renowned for her bold, often humorous works which incorporate references from the worlds of art, design, fashion and popular culture. Research is at the centre of her work, with subjects as diverse as art nouveau design to 1970s disco, studied closely and used as a lens through which to view the world.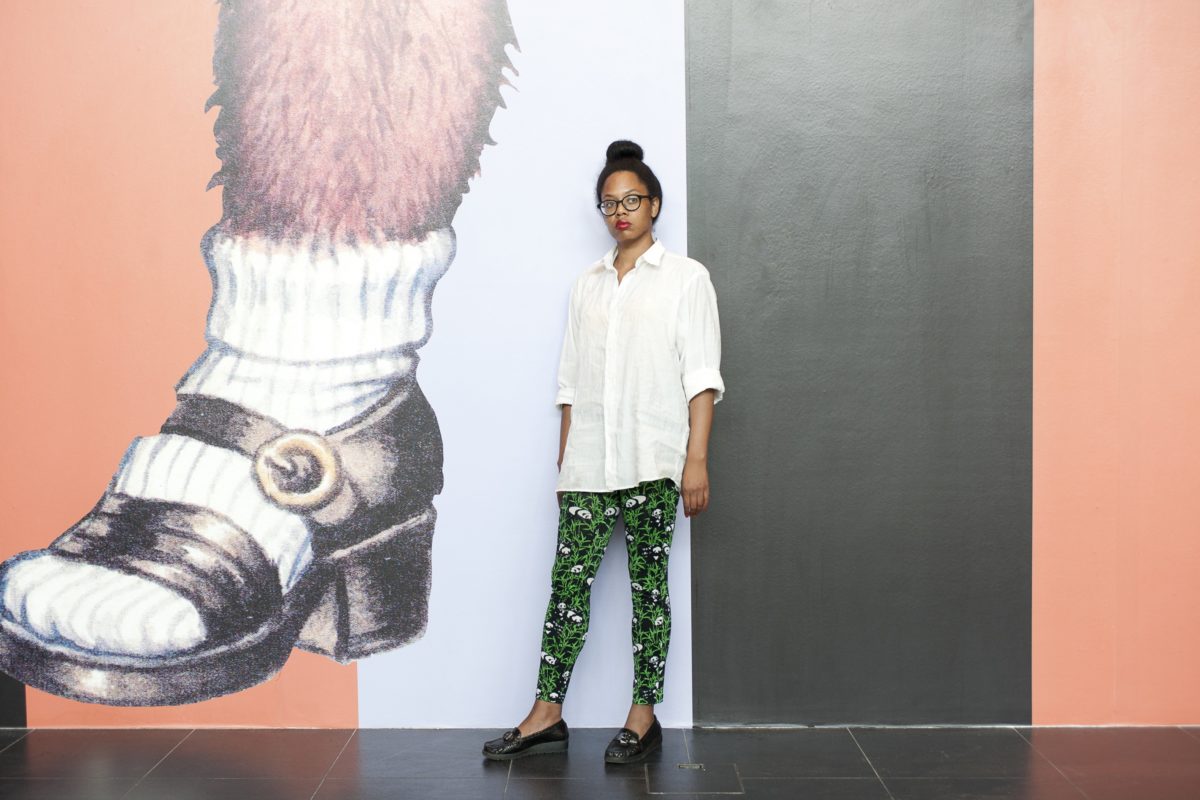 Hamilton is strongly influenced by the early 20th century French writer and dramatist Antonin Artaud and his call for the 'physical knowledge of images'. It is this bodily response to an idea or an image that she wants the viewer to experience when encountering her work and its use of unexpected materials, scale and humour. Alex Farquharson, Director, Tate Britain, said: "We are delighted that Anthea Hamilton will undertake the next Tate Britain Commission. Anthea has made a unique contribution to British and International Art with her visually playful and thoughtful works that seamlessly weave together captivating images and narratives. She creates unforgettable experiences that both provoke and delight and I'm excited to see how she will transform this unique space next year." Tate Britain Commission 2018: Anthea Hamilton is curated by Linsey Young, Curator of Contemporary British Art, Tate, and Sofia Karamani, Assistant Curator of Contemporary British Art, Tate.
Feature image: Sylvia Palacios Whitman, The artist performing Green Hands, 1977 | Photo: Babette Mangolte