At the forefront of London's young gallery scene, since founding her eponymous art space in 2008, Hannah Barry has been instrumental in drawing the locus of contemporary art in the capital south towards Peckham. Establishing the Bold Tendencies exhibition, which has attracted close to a million visitors since its inception, Barry curates a dynamic annual programme comprising new art commissions, orchestral music, opera and architecture. Something Curated met with Barry at her Holly Grove space to learn more about her career, upcoming projects, and her favourite cultural venues in London.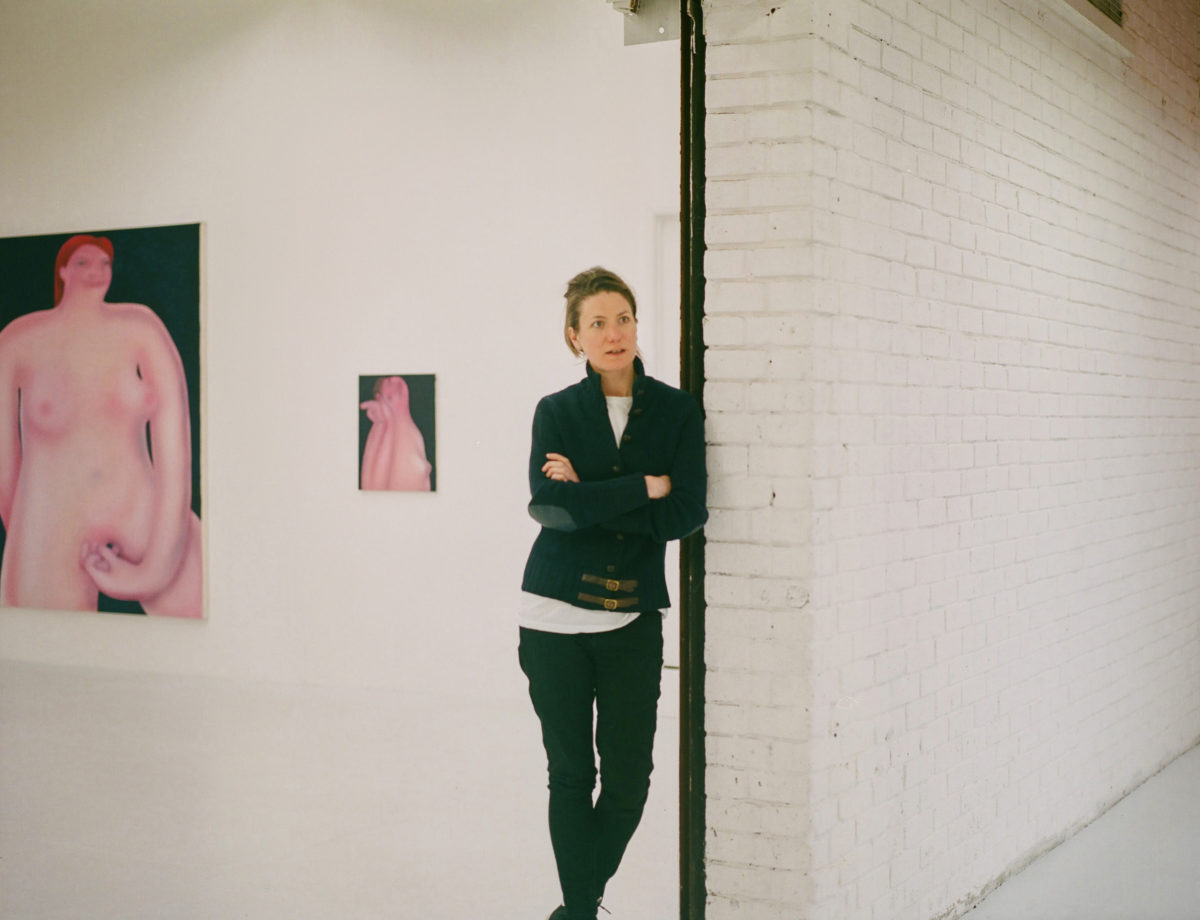 Something Curated: Tell us about the gallery and your vision for it.
Hannah Barry: The gallery started in 2008. I hope the ethos behind it today is the same as it was then, to support the progress of artists and their ideas; to focus on realising ambitious solo projects by artists in the gallery and internationally that value experimentation and risk, discussion and debate, and to build programmes, publications, opportunities and language around their practice.
SC: Could you give us some insight into your journey entering this field?
HB: I came to have the gallery because I had a great friendship with a number of artists working here in Peckham. That's how the gallery started really. It was through a desire to support artists and ideas and provide a space to show the work.
SC: Can you talk to us about what you're currently working on?
HB: I am working on the programme for Bold Tendencies in the car park this summer, which opens in May with 10 new commissions broadly sitting around the subject of ecology. I'm also working on the programme of exhibitions here in the gallery for the rest of the year; the current exhibition is a group show, called Wasp. The exhibition is in many ways inspired by the film made by Andrea Arnold in 2003 of the same title. Followed by a group show The Experience of Youth with Alex F Webb, Samuel Barry and Robin Haithcoat, and an installation by Norman Hyams downstairs. Norman's show will be called Serious Pursuits. We are also working on a presentation of new paintings on the subject of The Mandela Effect by Nathan Cash Davidson.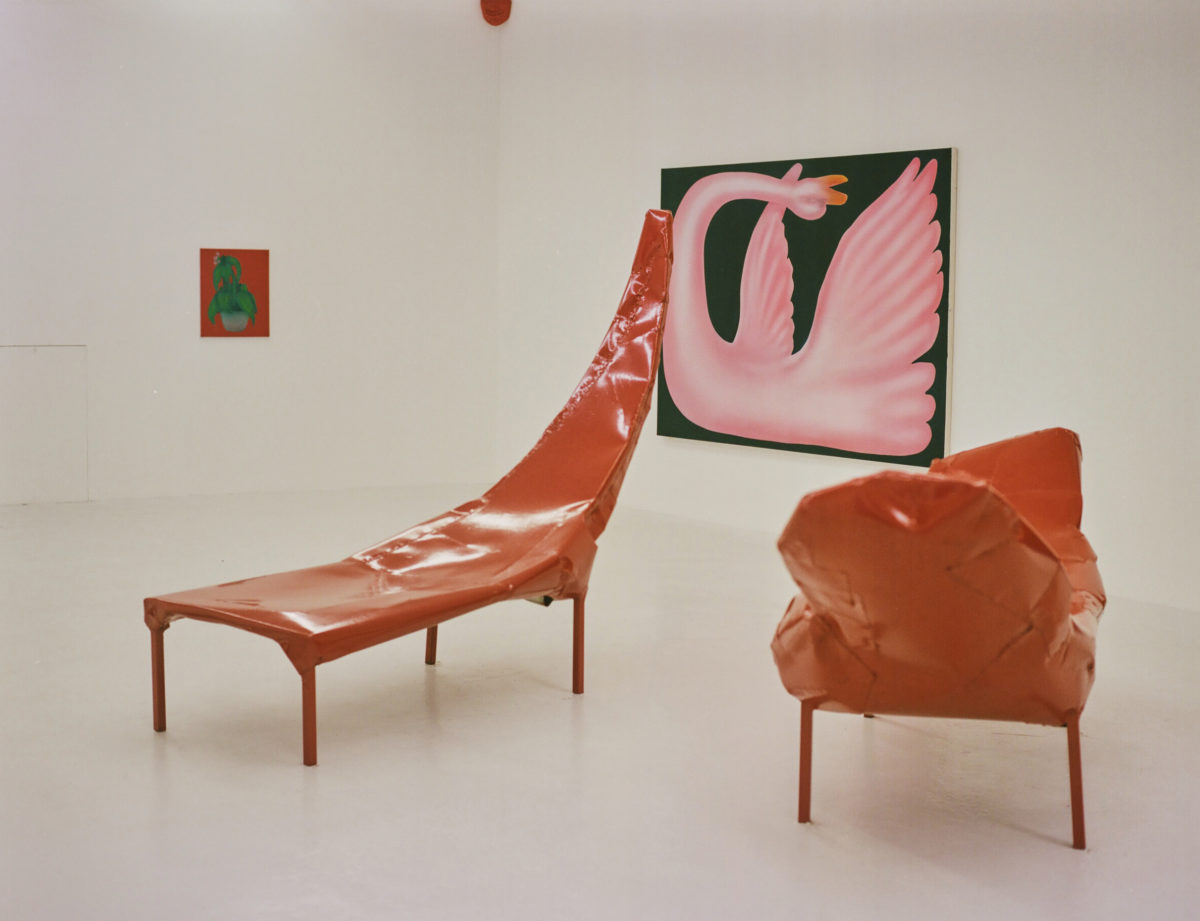 SC: How do you go about selecting the artists and works to show?
HB: How the exhibitions programme ends up is a combination of intuition and conviction. There isn't a set process. At heart it's simply trying to do the best job we can for the artist, and undertake a sort of mutual collaboration.
SC: What excites you about George Rouy's work?
HB: I really love the fluidity of his paintings – being at the same time figurative and abstract, a hybrid of high classical and advanced technology and paintings that also have a great feeling for sculpture and drawing. All those aspects coming together, I found it to be irresistible.
SC: You mentioned that you opened back in 2008, how have you seen the arts landscape change since you've launched?
HB: The first thing is to accept that the world is always changing all the time. And so one starts in a moment of change and progress, and continues on in a moment of change and progress. Being open to a constant state of flux is a very good thing because, well, I found personally it's useful to remain open to that on-going sequence of change. It's important.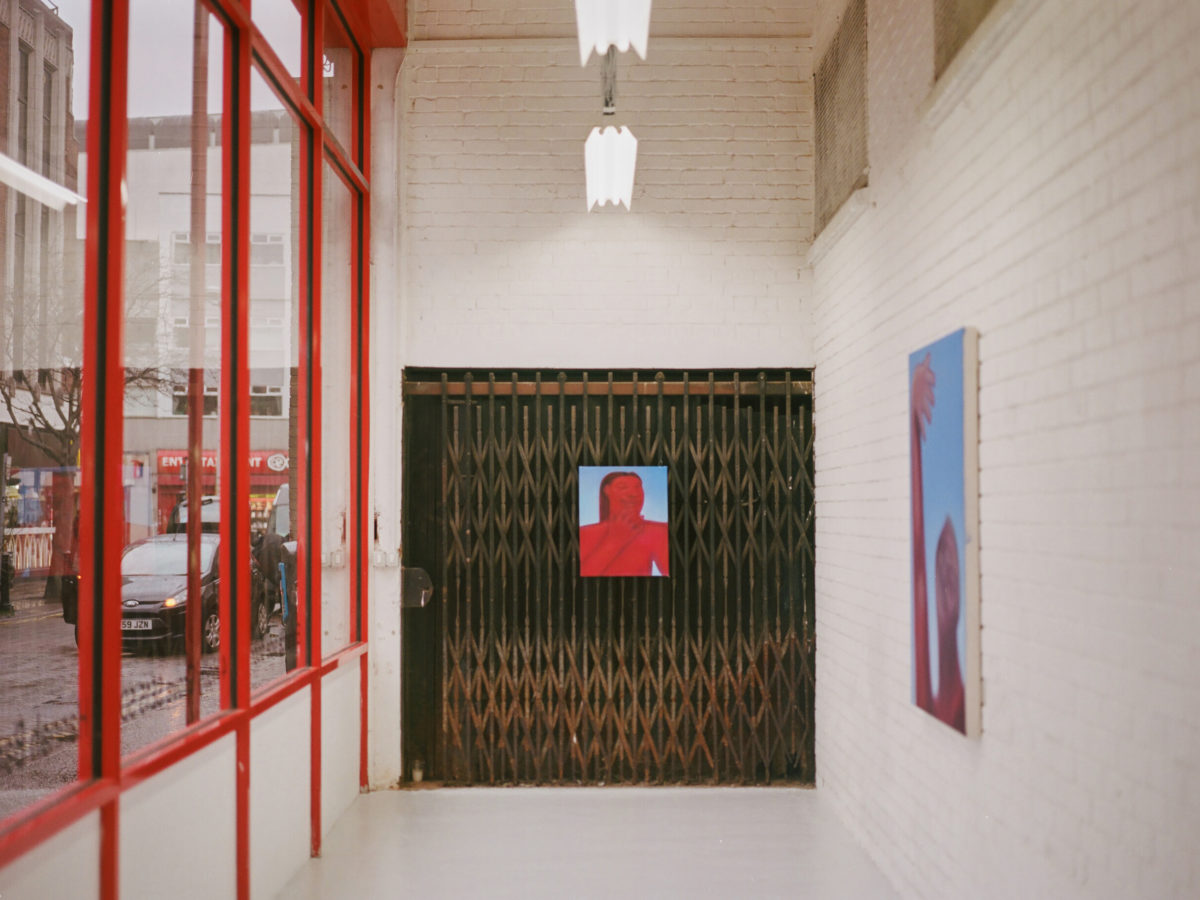 SC: You touched on Bold Tendencies – could you tell us a bit about the roots of the project?
HB: It's a not-for-profit project that happens every year in the rooftop spaces of Peckham's multi-storey car park. It commissions art, orchestral music, opera and architecture. As well as that, the project, which has been running for 12 years, has thought increasingly about civic responsibility and attitude. Why do people gather together? What do they do when they gather together? Why is it important? Why is it urgent to protect public space? So those kinds of considerations certainly sit around the commissioning project as a whole.
SC: What do you find is unique about London's art community?
HB: I think it's a commitment to progress, being open to new ideas, a willingness to try, to take risks.
SC: Are there any art spaces in London that you feel are doing particularly interesting things right now with their programming?
HB: There are so many organisations that I really admire. From the gallery perspective, I really admire and love Arcadia Missa and Maureen Paley. Sadie Coles is inspiring. The White Review and Fitzcarraldo are excellent. From the non-profit world, I have been happy to discover Sarabande, in east London, which is the Alexander McQueen Foundation. I really admire Create. I love to visit Gasworks and Matt's Gallery (Marianna Simnett's show there last year was knockout). Chisenhale does an extraordinary programme. I mean there are so many places. I'm excited for the reopening of Pitzhanger Manor. I'm crazy about the Soane Museum. Artangel, but I'm biased about that. Sadler's Wells, the Almeida, Royal Opera House, the Bridge Theatre, Second Home and Libreria. And for some respite from it all the Chelsea Physic Garden.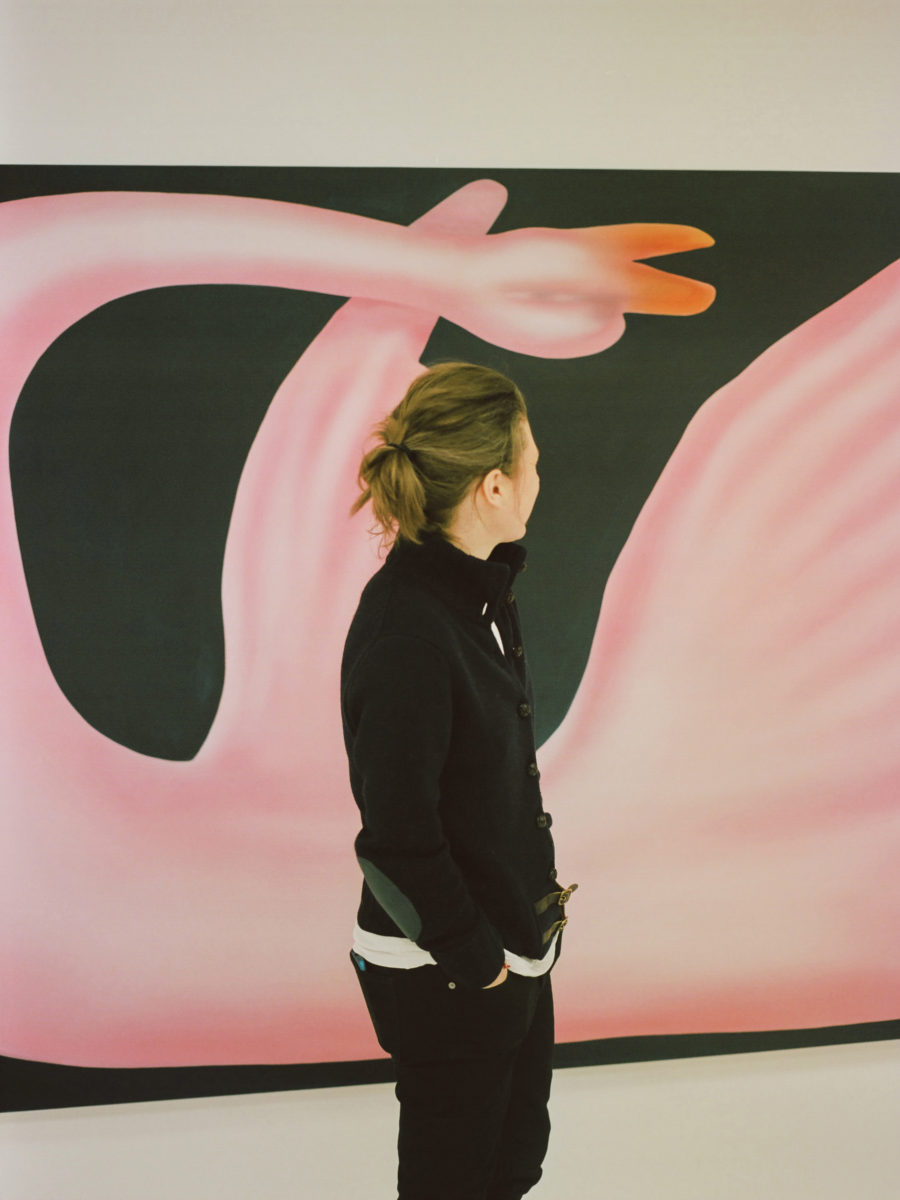 SC: What are the biggest challenges that art organisations face in London today?
HB: The challenge of any kind of organisation or enterprise is the pursuit of constant creativity, and then alongside that logistical problem solving, financial problem solving, all kinds of problem solving! And fulfilling a duty of care to the artists, audiences and everyone who sits around the organisation to whom the organisation is responsible. So I think that in an environment where a significant level of austerity is combined with a deep sense of world uncertainty for any enterprise, large or small, there is a challenge. All we try to do is focus on the work and try to do it really well and try to learn and move forward with respect for purpose and progress.
SC: What does Peckham offer you as the site of your organisation?
HB: We didn't choose any area really – it just ended up happening here. And certainly the situations we've found ourselves in here have been very permissive. Like we have been able to do the work we wanted to do and we've been able to do that over time. Time is valuable. Having the time to do the thing you need to do. And the area, in our specific example, has afforded us that kind of time.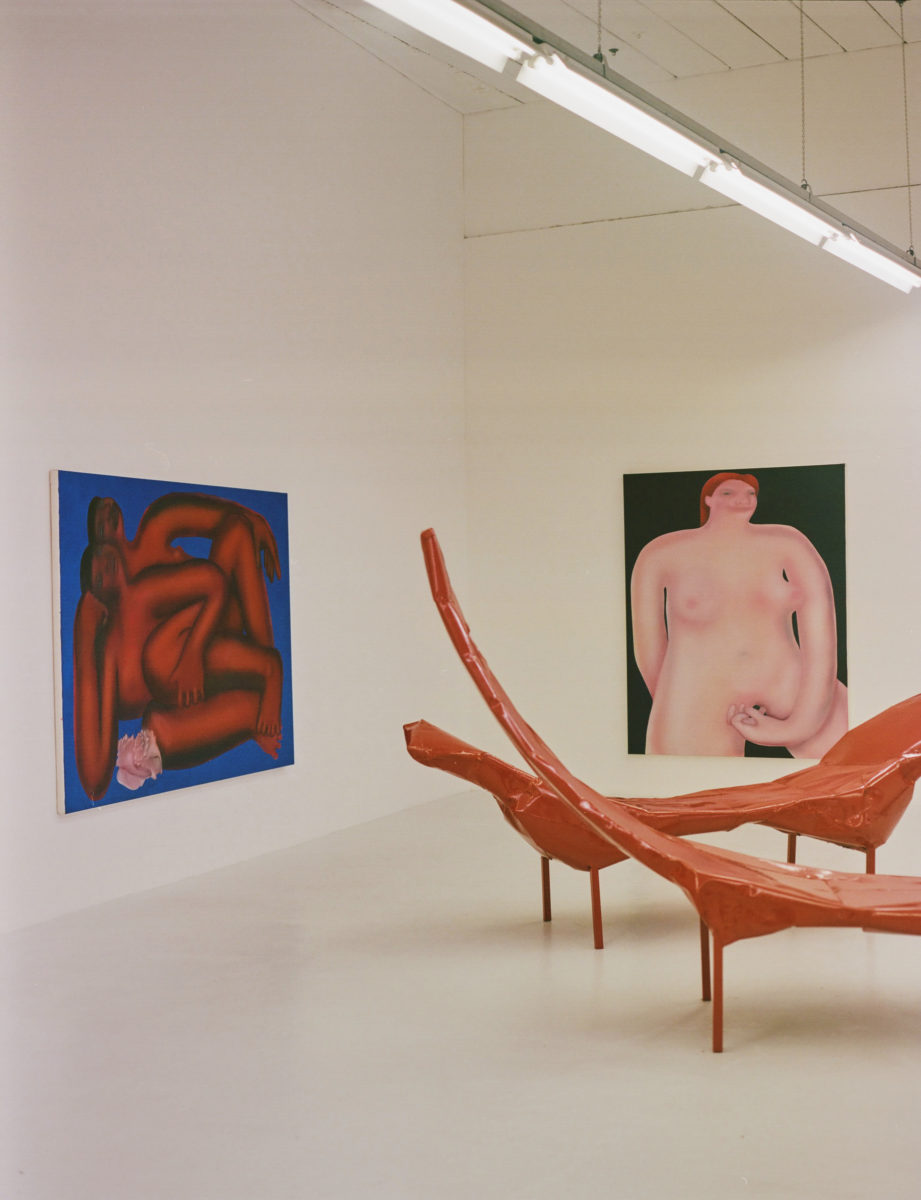 SC: Are there any artists that you think are doing especially interesting things in London currently? 
HB: The writing of Charlie Fox is something else. His book This Young Monster is a masterpiece. At the Serpentine, Ian Cheng I'm an enormous fan of and always have been since I saw a work of his This Papaya Tastes Perfect at the Sculpture Center in New York. At Arcadia Missa, there's a great, great sculptor called Rosie Grace Ward, whose work we showed here last year. I think her work is pretty amazing. And at his studio in Rollins Street, Lewis Henderson, makes works with looped video, 7" pillow screens and Raspberry Pi.
SC: Favourite restaurant in London?
HB: The Camberwell Arms.
SC: What are you currently reading?
HB: I'm reading The Waves by Virginia Woolf, Blue Nights by Joan Didion, and Small White Monkeys by Sophie Collins.
Hannah Barry Gallery – 4 Holly Grove, London SE15 4DF | Wasp (6 Apr – 5 May 2018)
Interview by Keshav Anand | Photography by Ana Cuba