London Welcomes A New Concept Store Supporting Emerging Designers
50m, a new experimental concept store dedicated to supporting and showcasing emerging designers, will open in west London on 28 June. Created by London-based artists Something & Son to help tackle high shop rents in London and support new design talent, the concept store will offer exciting new designers a place to showcase their work in Eccleston Yards, alongside independent fashion, food, co-working and wellbeing brands. In return for an affordable monthly fee, designers from the fashion and design industries can join the 50m retail community and receive a dedicated rail space from which to showcase and sell their work.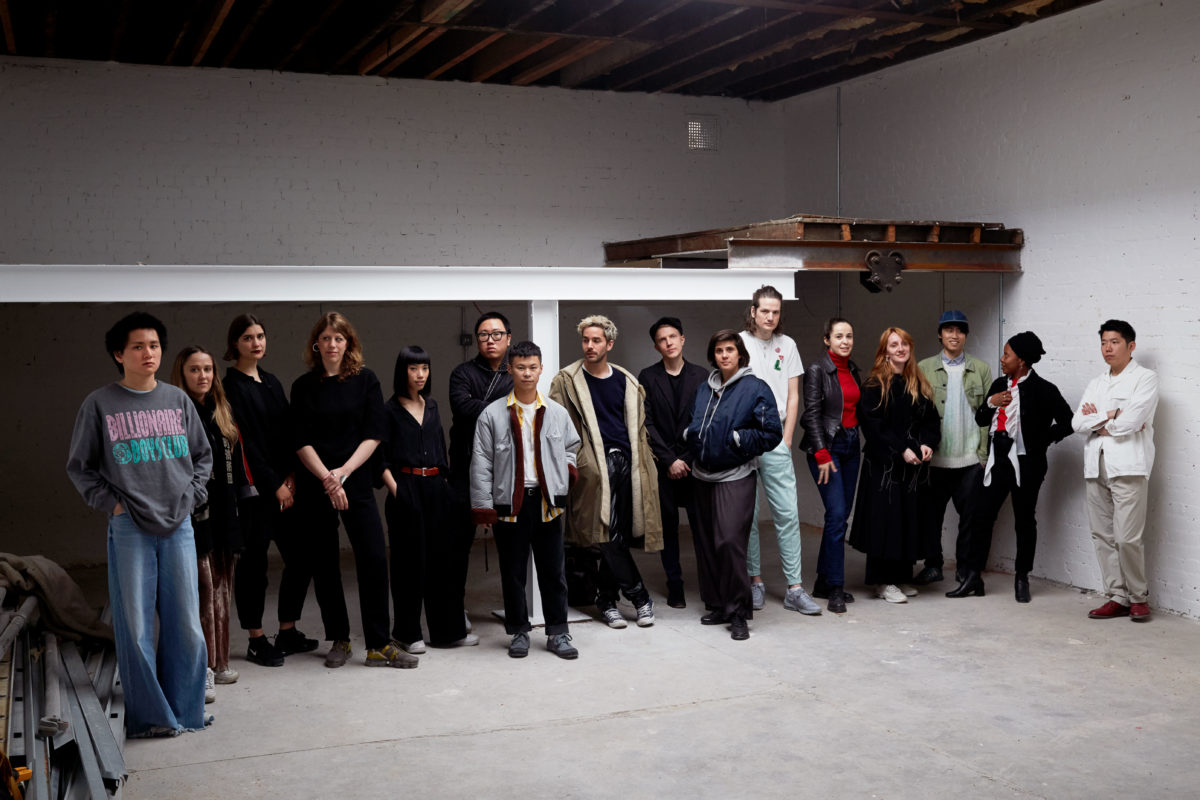 The innovative store will offer a unique combination of retail space, a hot-desking area, events venue, café, and social meeting spot. 50m will open its doors with a members' roster of ten emerging names in the industry, including menswear designer Daniel Fletcher, womenswear designer Ryan Lo, fashion duo Kepler, womenswear designer Faustine Steinmetz, London College of Fashion graduates Laundry Service, menswear designer Ka Wa Key, Creative Director of Simo Markus Wernitznig, womenswear designer Luke Anthony Rooney, London College of Fashion graduate Bethany Williams and jewellery studio RÄTHEL & WOLF.
50m, a name taken from the 50 metres of clothes rail that will run along the inside walls of the unit, will be able to showcase up to 30 designers at any one time as well as offer a shared working space and a place to hold meetings with potential clients. The site will also offer an eclectic programme of workshops and talks aimed at providing advice and support to emerging designers.
Paul Smyth, Co-founder of Something & Son, the organisation behind the project, said: "50m will offer an affordable space in a luxury area for young talent to sell and present their collections all year round and, in turn, creating a community and social space in which designers can share their experiences and support one another. 50m exists to radically change the balance of power between shops and designers and create a store where people don't simply consume stuff but can meet designers, hang out with friends, cooperate and collaborate."
Members will have access to industry and business mentors to inspire and provide them with the necessary knowledge and tools to help their business grow. Mentors include Consultant Nick Dunn, entrepreneur Alison Lowe MBE, photographer Peter Yip, PR Manager for Victoria Beckham Florence Shippey, Executive Director of the Institute of Innovation and Entrepreneurship Jeff Skinner, and London-based pattern cutter and designer Arena Page.
50m — Eccleston Yards, 21 Eccleston Place, Belgravia SW1W 9NF
Feature image: Faustine Steinmetz (Images courtesy 50m)